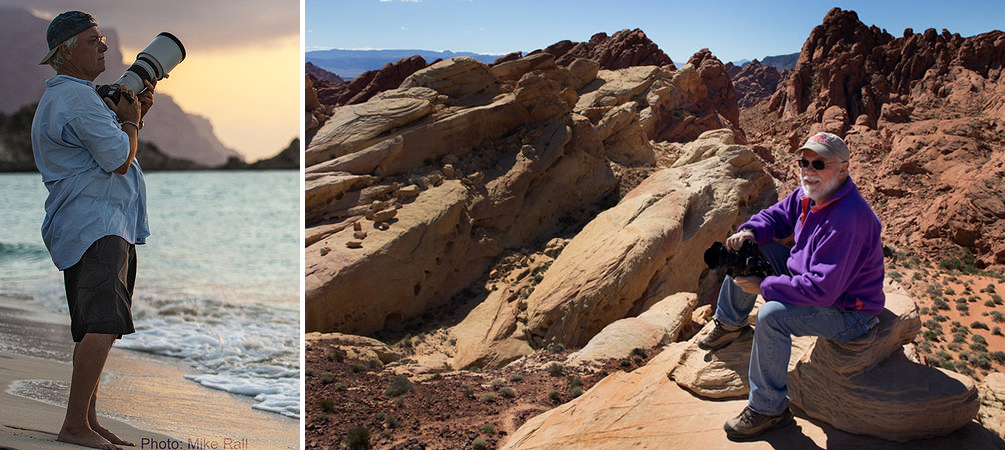 James Neihouse, ASC Launches Photography Workshops

Join the veteran cinematographer for a series of photographic adventures scheduled for locations across the U.S.

ASC Staff
With destinations including the Valley of Fire in Nevada, Glacier National Park, the California central coast and the Alaskan wilderness, James Neihouse, ASC has scheduled a series of custom photographic workshops designed for small groups of students seeking spectacular scenery and unusual subjects.
The James Neihouse Photography Workshops are location-based still photography learning experiences. Through a combination of field excursions, "classroom" reviews, critiques and personal interaction with other attendees, the workshop participants will develop their artistic and photographic talents, while honing their technique.

As it states on his site, Neihouse has honed his skills as a professional imagemaker over more than four decades. In those years, he has traveled the globe documenting the natural world. He has trained more than 150 astronauts and cosmonauts to shoot IMAX films in space, taught media arts at the university level and is also a regular instructor in the ASC Master Class program.

The first Neihouse workshop — focusing on birds and wildlife — takes place in central Florida on March 20-25, with subsequent sessions scheduled to take place through the spring of 2019.

Additional sessions are being planned for such locations as Monterey Bay in California, the Peruvian Andes, the Oregon coastline and Cuba.
You can find much more detail about the James Neihouse Photography Workshops — including tuition, equipment requirements and dates — on the cinematographer's official site.

All images courtesy of James Neihouse.