Bokelberg, Kenny, Sebaldt to Teach June 7 at Cine Gear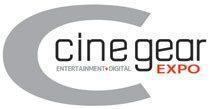 ASC members Oliver Bokelberg (Scandal), Francis Kenny (Justified) and Christian Sebaldt (CSI: Crime Scene Investigation) will teach a lighting workshop at Mole Richardson, 7029 Willoughby Ave., on June 7 at 1:45 p.m. as part of Cine Gear Expo.

Registration is required. The class fee is $80.