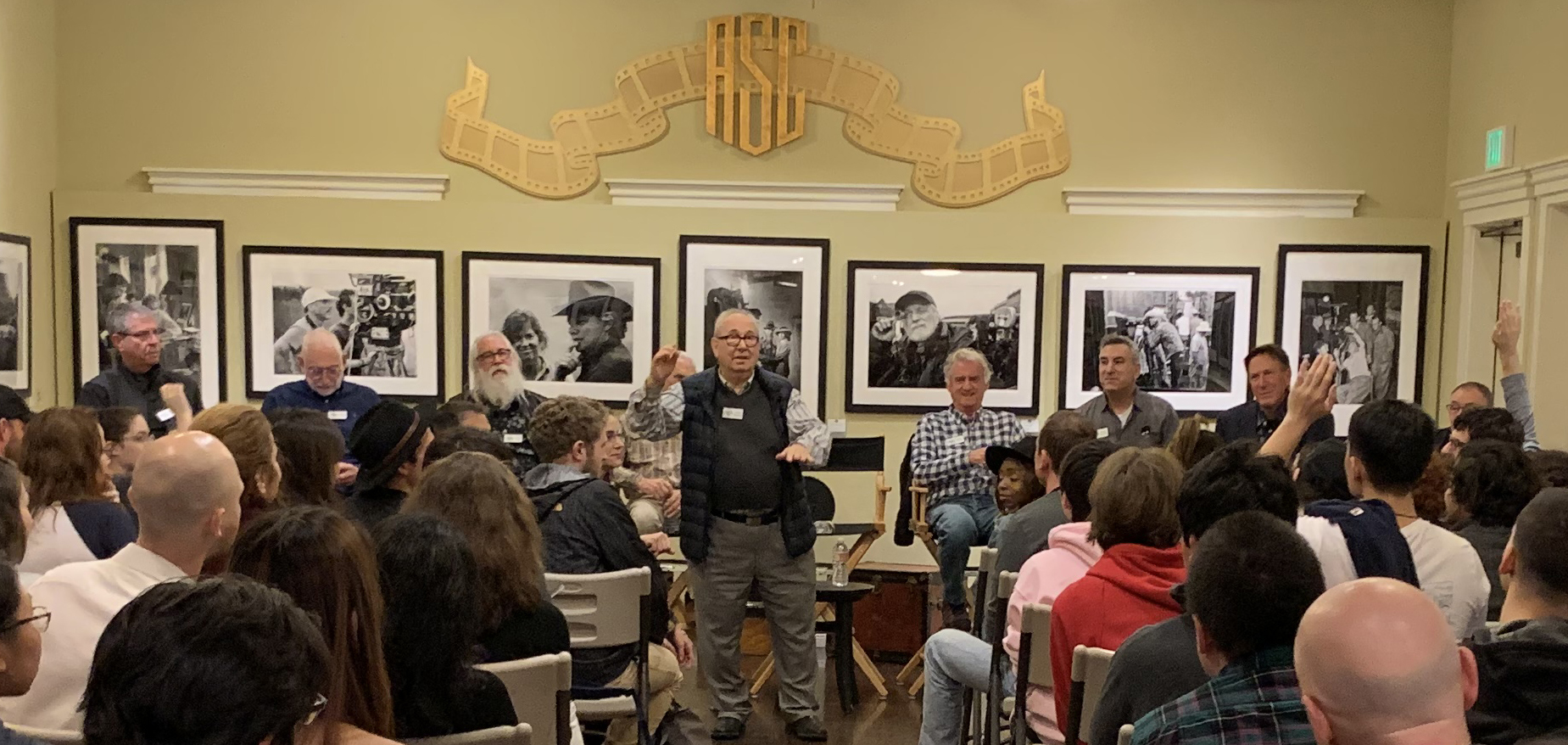 The ASC Continues Education and Outreach Efforts
Discussion topics included how much control a cinematographer has over the final image, the integration of CGI and how to resolve conflicts. 
Samantha Dillard
The ASC recently hosted students from four institutions — School of Visual Arts; California State University, Northridge; Loyola Marymount University and Glendale High School — at the historic Clubhouse in Hollywood for a candid discussion on the collaborative process of filmmaking. The Society hosts these events multiple times throughout the year as part of its ongoing programming coordinated by the Education & Outreach committee chaired by George Spiro Dibie, ASC.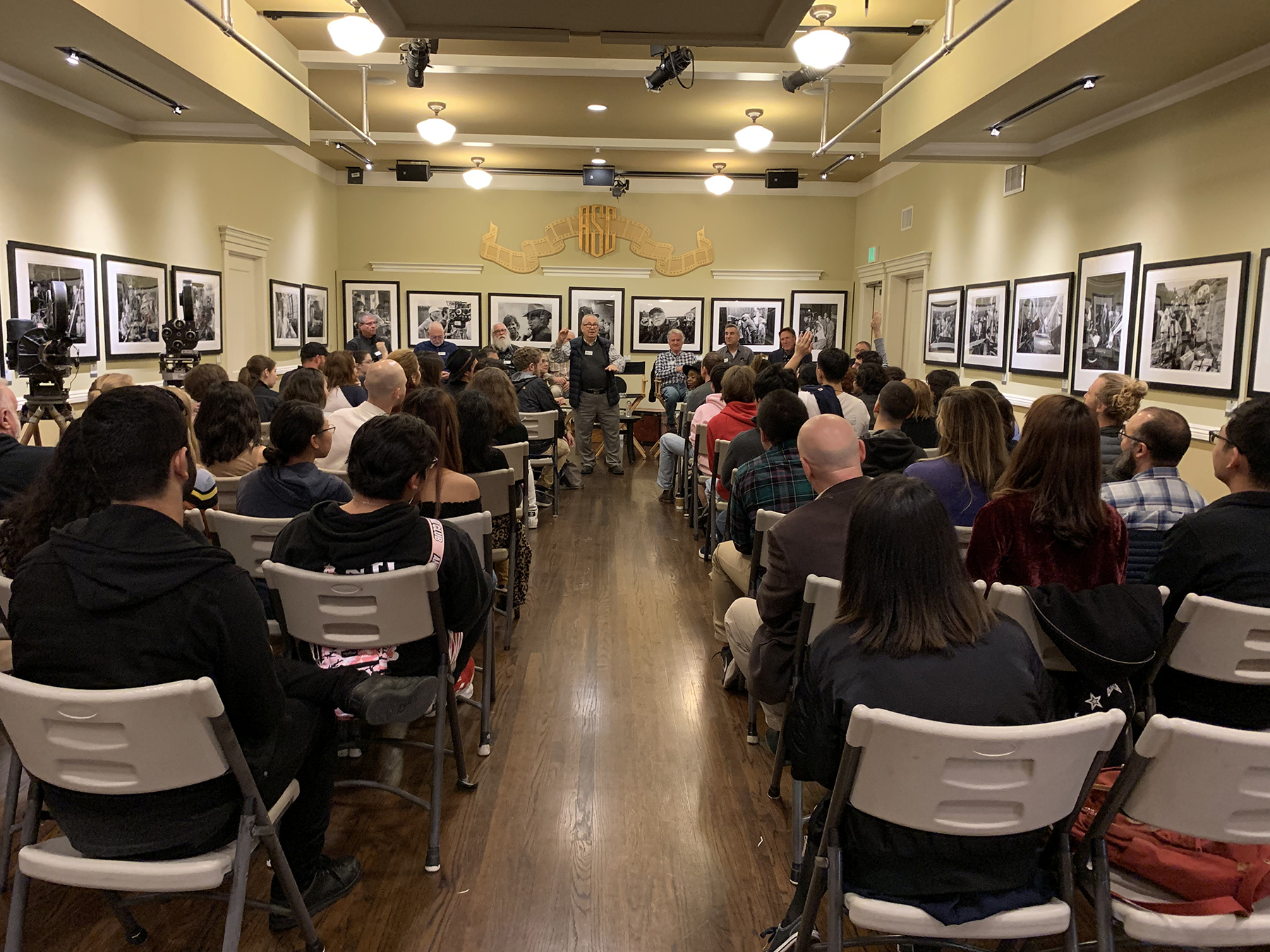 ASC members participate on these educational panels on a volunteer basis, and panelists at the March 5 event included Gregg Heschong (Fuller House, The New Adventures of Old Christine), Stephen Lighthill (Ishi: The Last Yahi, Vietnam War Story), Paul Maibaum (Santa Clarita Diet, Sons of Anarchy), Charles Minsky (Mother's Day, Pretty Woman), George Mooradian (The Carmichael Show, The Exes), Donald M. Morgan (Crossing Jordan, Starman), Rodney Taylor (Crashing, Star) and John Toll (Legends of the Fall, Braveheart).

These discussions are driven entirely by student questions. The conversation at the recent panel began with a query as to how much control the director of photography has over the final image, especially when shooting RAW. Taylor said that he likes to create a LUT, shoot within it and apply the look to the entire project. Following anecdotes by Mooradian that he did not shoot RAW on his latest project and Morgan that he still shoots on film for various projects, Maibaum relayed that the cinematographer's role "has not changed from analogue to digital." Toll stressed the importance of original creative intent and said it is necessary to follow the piece through postproduction to ensure the final image is as was intended. Lighthill added that it is imperative to work hard to keep the respect of collaborators so that this original creative intent will be respected in turn.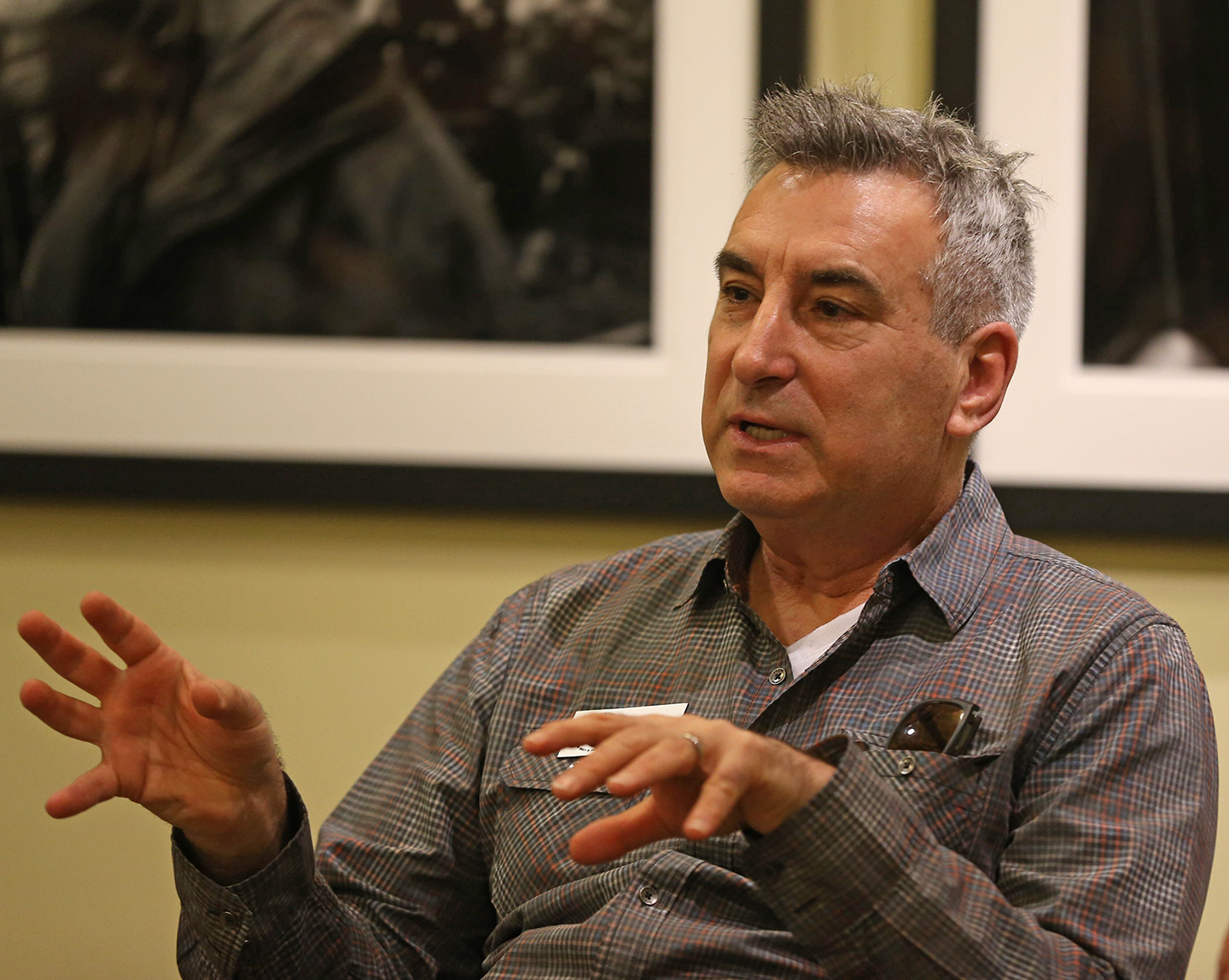 When the conversation turned to the integration of CGI into live-action photography, Mooradian said that the topic raises new questions around what is cinematography. Lighthill offered that he believes cinematographers to be one of the most-informed positions on set in terms of workflow and storytelling and, because of this, they need to also be informed about a given project's VFX and CGI collaborators as well. He advised the students to have a close relationship with everyone working on a project.
One student asked how best to resolve a conflict with a director, and Toll quickly responded, "You need to figure that out before you take a job." The two-time Oscar winner added that it is very important for a cinematographer to interview a director just as they themselves are being interviewed to ensure a harmonious working relationship. Mooradian responded, "The show must go on," and stated that a cinematographer has to work and be a professional no matter the circumstances. While Heschong emphasized the need for cinematographers to stand for what they bring to a project, Minsky advised that it is equally important to try to keep the problems small. Dibie reminded students that shoots typically involve 12-hour work days and said it is therefore important to have a good rapport with the director. Morgan concurred, adding that it's essential to know the psychology and personality of the director. Taylor remarked that this collaboration is an essential part of the creative process and mentioned that when working in television, there can be a new director — and thusly a new personality — on every episode of a series. Part of the job, Lighthill offered, is managing collaborators' fears and understanding their concerns, so it's necessary, he said, to let go of any ego. Maibaum agreed, adding that if conflict between a director and cinematographer is perceived by the performers, they may lose trust and start self-directing. He continued that any disagreement can't happen in front of the cast or crew, and that, ultimately, the cinematographer needs to be a calm presence on set.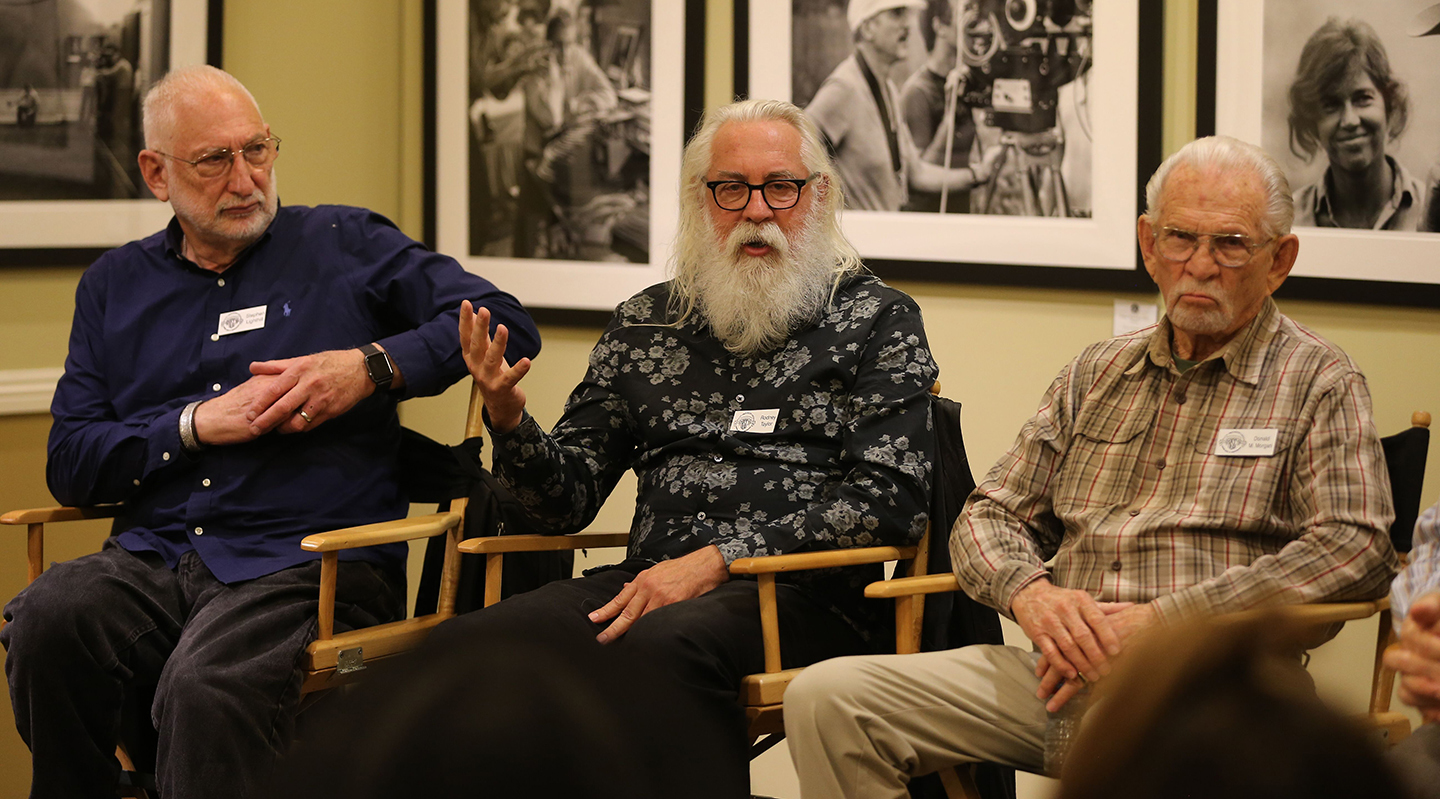 About the discussion, one attendee, ArtCenter College of Design student Kimisha Renee Davis — who is majoring in cinematography with a minor in directing — said, "Every time I come here, I feel so happy to be surrounded by the best [cinematographers]. The support here is unbelievable. I always come out feeling so empowered." She said her biggest takeaway was the panelists' advice to "Keep going. Keep shooting." She offered that when the panelists stressed the importance of believing in oneself, "That really hit home, [as did the advice to] trust yourself and know that you got it! That just fueled me."
For more information about ASC Education & Outreach events, email Patty Armacost or call (323) 969-4333.