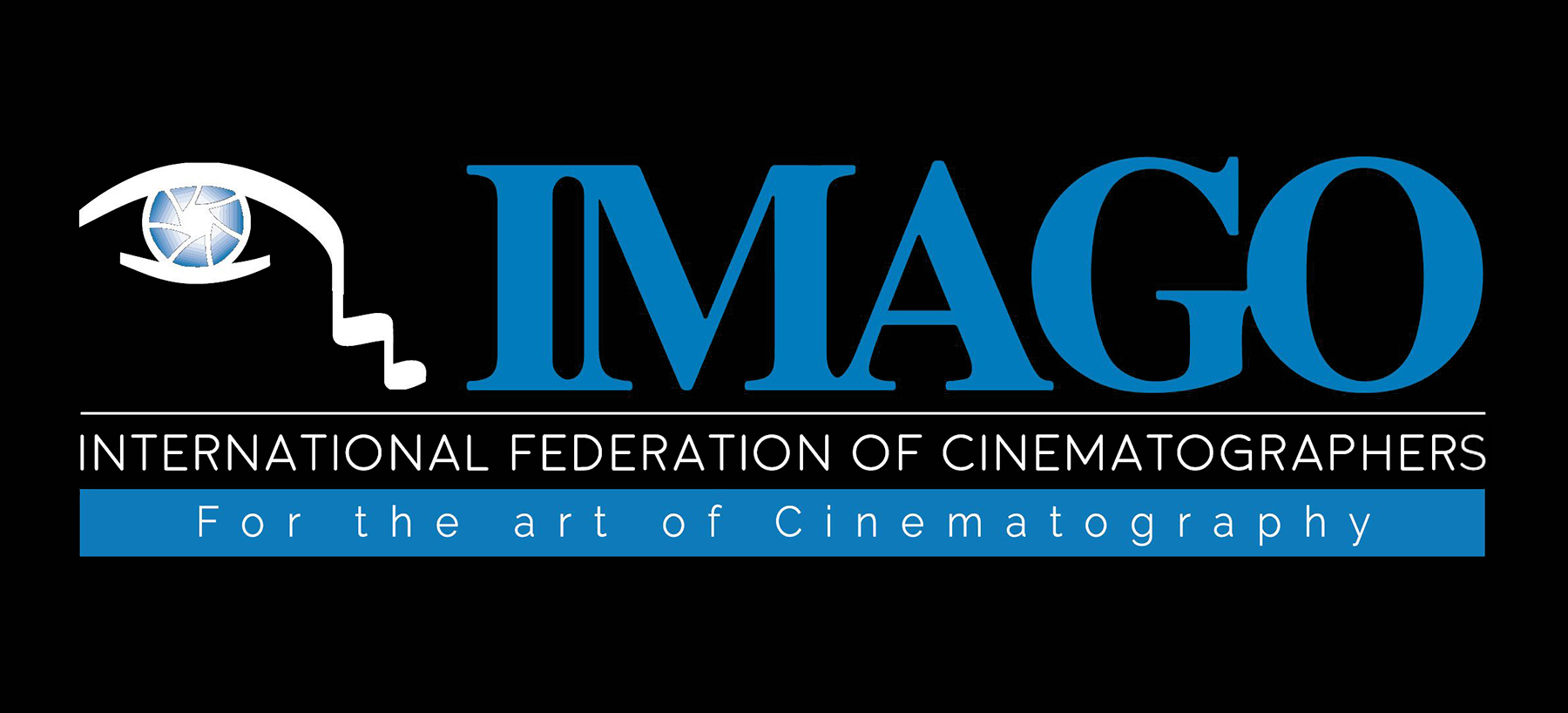 Van Oostrum Departs as ASC President, Now Heads International Federation of Cinematographers
The cinematographer concludes four years in top Society leadership to meet new challenges. New ASC President to be elected June 9.
ASC Staff
The cinematographer concludes four years in top Society leadership to meet new challenges. New ASC President to be elected on June 9.
In a statement released today, June 5, by the IMAGO International Federation of Cinematographers, it was announced:
Current IMAGO President Paul René Roestad FNF intended to step down at the recent IMAGO Annual General Assembly in Brussels in March. Due to the rapidly arriving Covid-19 situation, the election of our new President had to be postponed but has now been realized by electronic voting.
And so, we're absolutely delighted to share the news that Kees van Oostrum ASC NSC SBC AIC is to become IMAGO´s new President
Kees van Oostrum was born in the Netherlands and lives partly in Los Angeles and in Brussels. Van Oostrum has, in addition to being active both as a cinematographer and educator, been the President of the American Society of Cinematographers (ASC) from 2016 to 2020. In this period, the ASC expanded their activities significantly, not only in the field of education, but also focused on working conditions and authorship issues.
During van Oostrum´s presidential leadership, the ASC intensified international collaboration, and joined IMAGO facilitating international initiatives, at Camerimage and other locations. His aim has been to globalize the ASC and his view is; that only through international collaboration and solidarity between cinematographers, can we hope to successfully reach important common goals.
The outcome of Kees van Oostrum´s international work resulted in the ASC becoming a full member of IMAGO.
Kees van Oostrum wishes to intensify communication between the IMAGO leadership and its many members. He intends to further develop IMAGO´s educational activities, both for cinematographers and cinematography students. Kees van Oostrum supports the Board´s view of an expanded IMAGO Board, which we hope will be voted for by the IMAGO members and increase the number of annual Board meetings by more extensive use of digital solutions reducing travel expenses. Van Oostrum is committed to strengthening IMAGO´s various important Committees and envisions full transparency in all areas of IMAGO. He will commit to IMAGO´s strong focus on working conditions and authorship rights for cinematographers.
Paul René Roestad noted:
"The cultural-political visions of Kees van Oostrum, his long experience from leading a significant Cinematographer´s Society, and not least his vast international contact network will be a great asset for IMAGO´s future development.
Van Oostrum has valuable and important experience with societies´ support and financing matters, experiences I trust will be utilized also for IMAGO. During his presidential period in the ASC the society´s income more than doubled.
Alongside him, van Oostrum will have the experienced team of IMAGO Board members, Luciano Tovoli AIC ASC, Ron Johanson ACS, Elen Lotman ESC, Predrag Bambic SAS and Alex Lindén FSF. Support will also include our legal and author's rights advisor; Cristina Busch, IMAGO Treasurer Roger Simonsz BSC, Financial controller Viola Laske BVK and social media, website & newsletter editor, Oli Parry.
An excellent team, that in collaboration with strong support from IMAGO members globally, will bring IMAGO giant leaps forward in the years to come."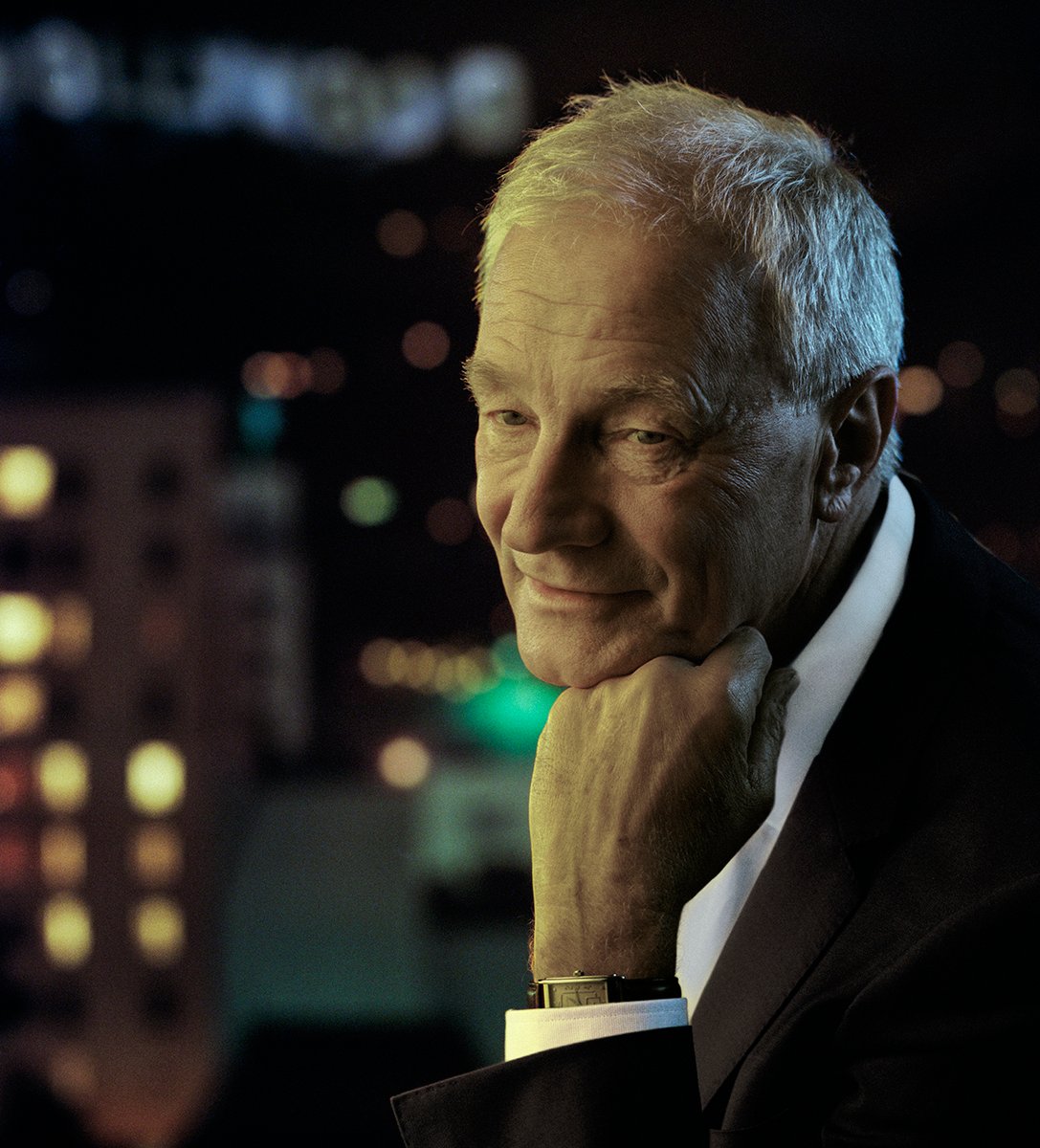 Currently in Brussels, van Oostrum said in his own statement, outlining his vision for the organization:
"Although I have spent almost 40 years in the United States, my European background has always drawn me culturally to global interests.

Through the years, I have followed, and in spirit, supported IMAGO, The mission and activities of the organization speak to my sensibilities.

After I was elected president of the American Society of Cinematographers, my goal to globalize the ASC and connect with associations around the world, inspired a more constructive relationship with IMAGO. I was happy to solidify these goals and finally be able to accomplish the full membership of the ASC in IMAGO.

IMAGO has come a long way since its inception 25 years ago. It has broadened its remit beyond the initial interest of European authorship rights into many other areas of international concern to the average cinematographer. I recognize the tremendous work done by the founder Luciano Tivoli AIC, ASC, and previous presidents. I am keen and committed to building on their achievements.

IMAGO should be a true umbrella group where every cinematographer can feel at home. It should be the oil in the international co-operation between societies, a real union of creators of vision. As such, I am particularly interested in developing certain aspects of IMAGO:

Communication
I want to introduce regular internal newsletters after each board meeting to inform the membership of the principal subjects and decisions taken. I would like to see increased use of social media so individual cinematographers can offer suggestions and give feedback. I would also like to set-up a communication sub-committee specifically tasked with getting the IMAGO message out as far and wide as possible.
Education
Education is and has always been, an essential fact during my career. Before I started with the concept of the ASC Master Class, I occasionally taught creative workshops at various film schools. I discovered that cinematography is a craft and art form that learns best through a practical hands-on approach in a small group of participants. This vision became the model for the ASC Master Class. The class is comprised of some theories like appreciation of cinematography as an art form and, for instance, the latest technical aspects like Aces workflow and color science. Still, it then features a lot of emphasis on practical instruction by various high-end cinematographers. It has proven successful not only from an instructional point of view but has created a vast community of alumni, where some have moved on to successful careers.
The Board
I would recommend an essential increase in board membership so more regions have the opportunity to be represented and have a say. I would propose a board of about 20 members that meets via electronic means every month. A larger board would not only provide individual organizations with crucial direct participation but dramatically enhances communication and support. It would also facilitate the spreading of responsibilities and support the load of IMAGO's agenda.
Finances
I would like to see full transparency in the finances, so members are at all times able to know where IMAGO stands. I have every intention of raising more sponsorship through my many connections made as president of the ASC. I would also like to introduce a fair and equitable payment structure so smaller societies in less favored areas of the globe can join on an equal footing to the large, well-off, societies. We are facing a period of difficulty with the Covid-19, but we will come out of it, and we need to look to the future.
Working Conditions
We have all been shocked by the tragic deaths of Brent Hershman; inspiring Haskell Wexler to produce his film Sleep supporting "Brent's Rule," a petition mandating a 14-hour workday on set. Sarah Jones, the camera assistant who needlessly lost her life on the set of Midnight Rider. Her accidental death galvanized the film industry and send several responsible to jail and forced new safety standards. The circumstances around the most unfortunate accident resulting in Mark Milsome's death are still very much under investigation. This will hopefully lead to changes in safety procedures, even on remote sets. IMAGO is ideally placed to push for a serious, well- considered set of working conditions that can apply globally and will lead to better safety on sets. I fully intend to make this a priority for IMAGO during my presidency.
Technical Committee
Many of the larger societies, as well as some individuals, have organized exceptionally well executed and relevant tests. I would like to see IMAGO act as a collator of that information and work with the societies to facilitate international testing so there is one international database any cinematographer can look to for relevant and up-to-date information. At the ASC, the Motion Imaging Technology Counsel – or MITC consists of 120 participants from the industry and, as you might know, has a long and respected tradition that preceded my ASC presidency. But an important aspect is that fundraising from the various tech companies is supported significantly with their collaboration.
Authorship Rights
The founding principle of IMAGO is certainly not forgotten, and this essential element of our working life needs IMAGO's full intention and needs to pursue an immediate and practical implementation. I am aware we are not only talking about the possibility of residuals for our work, but more importantly that our work as artists and authors is protected, in law but also by the people that hire us. I see this as one of the most complex issues as with the global reach of IMAGO and the formidable number of members from countries with all different histories and legal statutes will make a simple unilateral ruling hard to realize. My goal would be to approach this issue carefully and practically. It needs to start working for us now and not in a hypothetical future.
The Awards
IMAGO is maybe too broad an organization to give individual awards and pursue an IMAGO Awards show every year. At this point, the organization of such a specific event drains IMAGO of energy and finance. These funds are best to spend elsewhere, considering the main objective of IMAGO. Taking into account the current economic situation, with an industry recovering from the Corona crisis, I would like to see IMAGO act more as a consultancy to existing festivals. Festivals like Camerimage, or the ones that don't offer a cinematography award, like Cannes, Sundance, etc. IMAGO should urge them to adopt a cinematography award section where IMAGO can provide meaningful participation in the judging panel and refer to the award as the "Cannes- IMAGO" award. IMAGO's award could then be accompanied there or at another festival with an honorable IMAGO award.
There are undoubtedly many other aspects that IMAGO will touch upon during my presidency. I want to bring knowledge, experience, and energy to the position and work for the good of IMAGO, which means having ideas and listening to the wishes of the members. Although we are facing a challenging situation in the world economy right now regarding the Coronavirus, I also see it as a challenge worth undertaking. With the significant globalization of our industry, there is more than ever the need for collaboration, structure, and support. IMAGO is positioned very well for this task. Much of the groundwork has been dutifully performed in the past.

To me, IMAGO feels like a beautiful intricate poem that needs to be streamlined and given a solid foundation.

It just takes a vision and then a lot of hard and dedicated work by an entire organization."
Regarding his tenure as IMAGO President, Roestad noted:
"My period as IMAGO President has not only been highly interesting, it has been a privilege and an honor. The many fantastic colleagues I have met, friends I have gained and the many good experiences has highly enriched my life and will continue to do so.
My warm thanks goes to my fabulous colleagues in the IMAGO Board and administration, and not least to the central Board and administration members also stepping down, Louis Philippe Capelle SBC, Tony Costa AIP, Nina Kellgren BSC and Rolf Coulanges BVK. Their contribution to IMAGO has been invaluable! I believe it is fair to say that the Board and the administration, in good collaboration and with hard work, have brought IMAGO a good and positive step forward.
I would also like to thank all previous Presidents and Boards who have been in office from the day Luciano Tovoli, together with AIC, BSC, AFC and BVK, founded IMAGO in 1992. They all have unilaterally used their valuable time and energy to build up this fantastic and important Federation to where it is today.
My recognition also goes towards IMAGO´s more than 4,500 members, who loyally support IMAGO, and to all our most valuable industry sponsors and partners.
Together, IMAGO, our staff, members and partners, have been and are a "hell of a team", and with the challenges that face us, this team is more needed by international cinematographers than ever before.
I thank you all for a fantastic journey. I will, of course, strongly keep supporting IMAGO in every way I can, where the Board and new President finds it valuable, so as long as I can stand on my two feet.
To you all, I thank you warmly!
There will be more information regarding our new President and upcoming changes at IMAGO coming soon so be sure to keep an eye on your inbox."
The new ASC President will be elected on June 9.