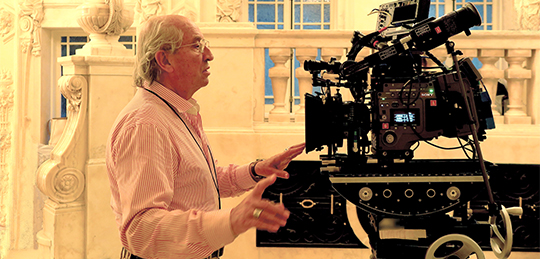 Vittorio Storaro, ASC, AIC, shooting with the Sony F65.
Vittorio Storaro, ASC, AIC Details Thoughts on Digital Capture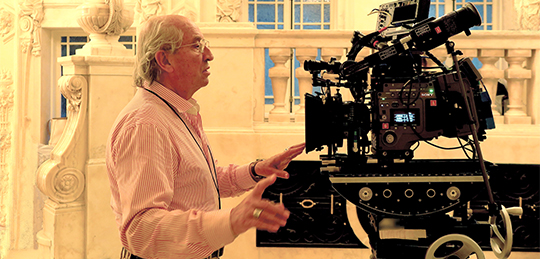 Vittorio Storaro, ASC, AIC has penned an extensive article about his first experience in digital feature production — shooting Woody Allen's period romantic comedy Café Society (2016) — and how he perceives the potential long-term impact of this evolving technology on the art of cinematography and its practitioners:


The film "Café Society" was my first real experience in digital capture. I think it would be interesting, particularly for young cinematographers, to hear about my view on the different aspects of digital cinematography.


My fear is that some no longer feel the need to know about the technology, the past history of cinema or the visual arts. Perhaps they are even not interested in the future of cinematography. However, people have always expressed themselves through the visual arts. They painted on the walls of caves, on wood, on canvas, with photo-chemical emulsions, in color, in panoramas, in 3D, in both analog and digital formats. The medium wasn't and isn't important; it changed throughout different periods of history. The important thing always has been, and will continue to be, the idea — the main concern of the human mind.


I do not believe that there is a great difference between analog and digital cinema. It is true that I hear more and more people saying that we have lost the magic of cinema in the passage from film to digital. Personally, I do not think so, especially if we maintain the history, the knowledge, and the love for the arts that is integral to human creativity.


Just because we can now see the images as we are working on them in real-time does not mean that we can set aside our knowledge of history, our personal creativity, nor the meaning of the visual arts. These allow us to express ourselves in ways that provide a creative feeling to our own lives.


You can read Storaro's entire article at Film & Digital Times, which is edited and published by Jon Fauer, ASC.

A complete PDF version of this article is also available to download — click here.