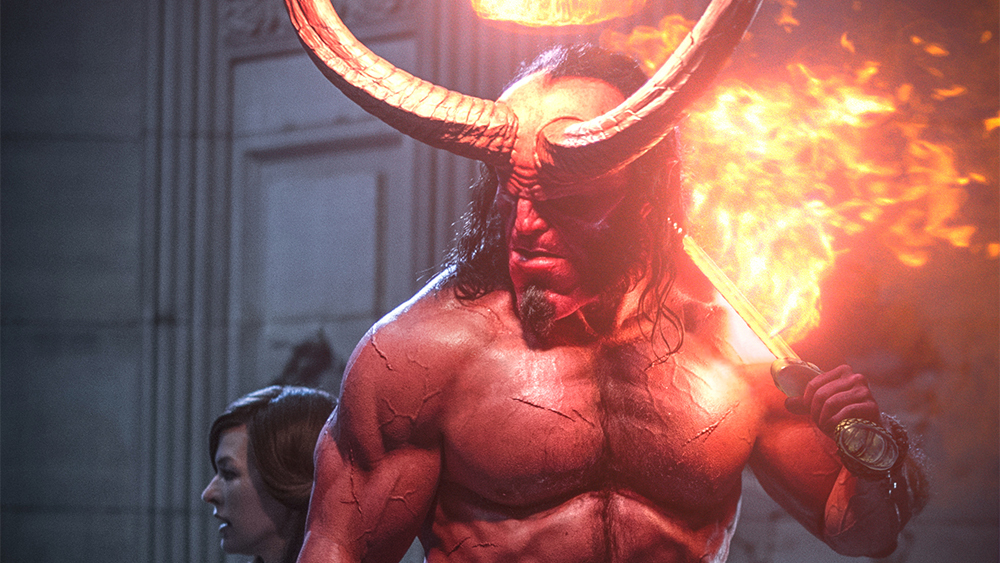 About the Project
Based on the cult-classic Dark Horse Comics graphic novel series by Mike Mignola, the 2019 reboot Hellboy was directed by Neil Marshall (The Descent, Centurion, Doomsday, Game of Thrones) and stars David Harbour as the demonic creature Anung Un Rama — a.k.a. Hellboy — who must confront the evil sorceress Blood Queen Vivienne Nimue (Milla Jovovich) with the aid of his Bureau for Paranormal Research and Defense cohorts, including adoptive father Trevor Bruttenholm (Ian McShane) and supernatural sidekicks Ben Daimio (Daniel Dae Kim) and Alice Monaghan (Sasha Lane).
Shot on locations in Bulgaria and England, the picture was primarily photographed with Arri Alexa SXT cameras (allowing for high-speed work up to 120 fps in full image quality) and Leitz Summilux lenses. The final DI work was done with colorist Adam Glasman (Jurassic World: Fallen Kingdom, The Commuter) at Goldcrest in London.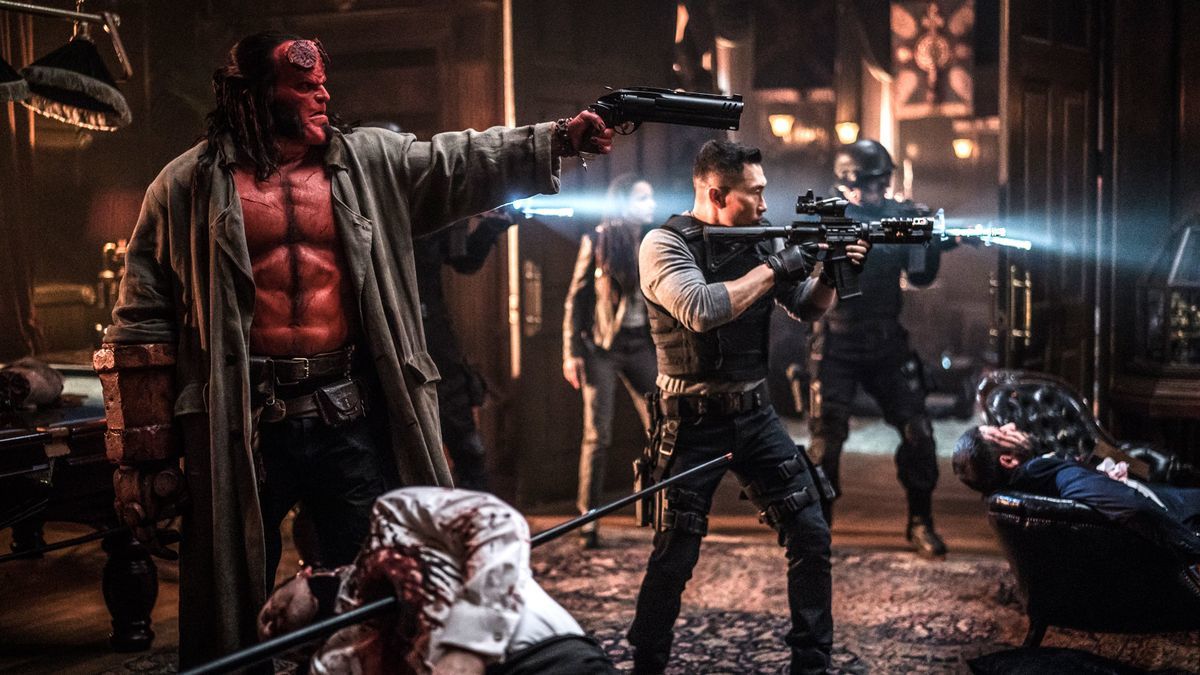 Fans can find an AC Podcast episode with Guillermo Navarro, ASC, AMC regarding Hellboy II: The Golden Army (2008) here.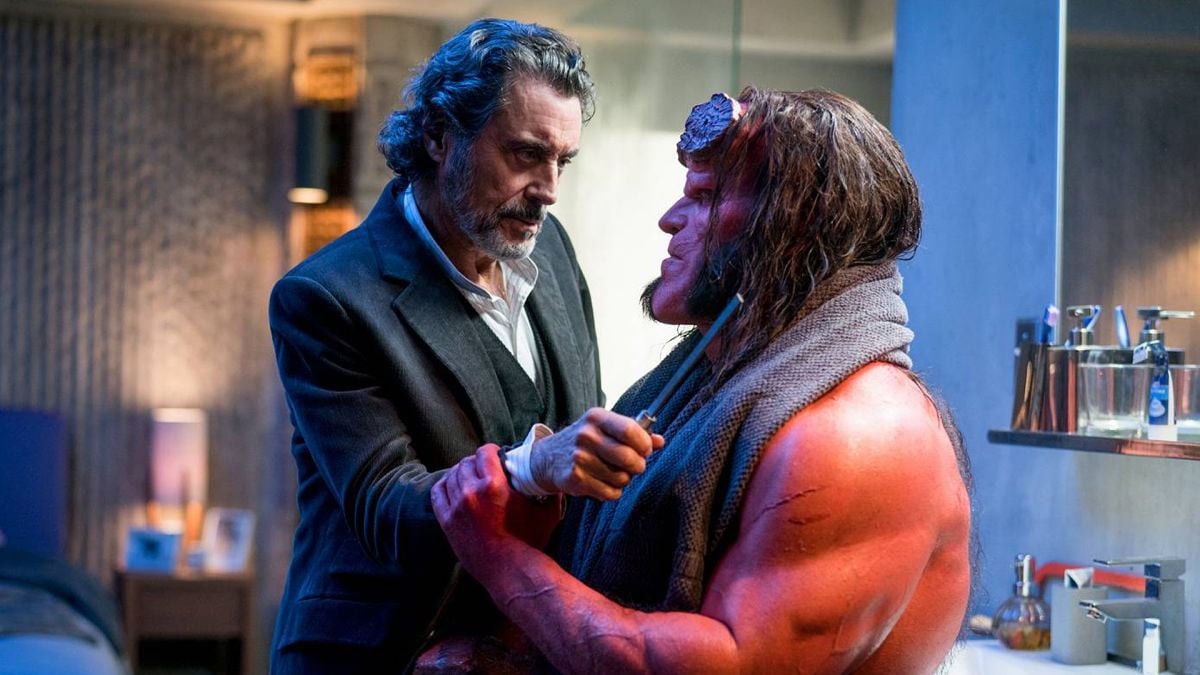 About the Cinematographer
Born in London, Lorenzo Senatore, ASC, AIC got into the business soon after completing film studies at the Cinema School Roberto Rossellini in Rome. He worked first as an assistant and then from the age of 25 as an operator and Steadicam operator. In that position, he would later work with a number of ASC members, including Russell Boyd, Shelly Johnson, Doug Milsome, Jules O'Loughlin, Dante Spinotte, Tobias Schliessler and Hoyte van Hoytema.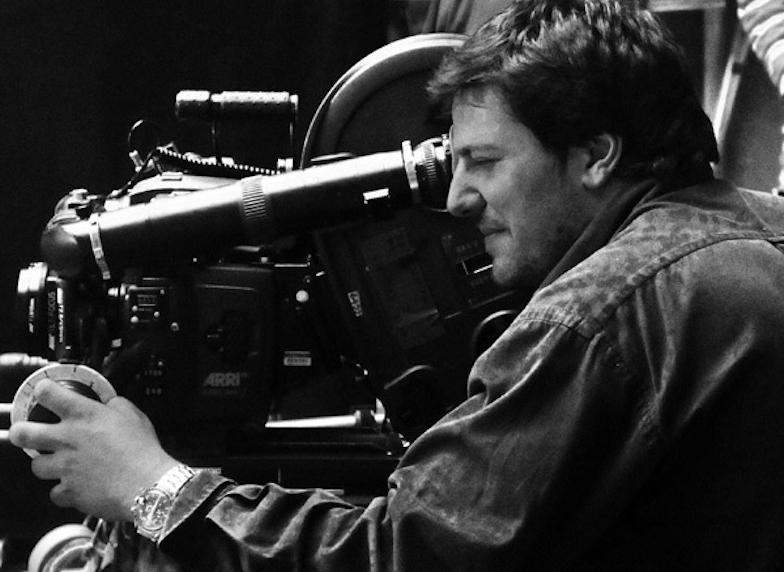 As a second-unit cinematographer, Senatore has shot portions of major features, including 300: Rise of an Empire, Spectre, London Has Fallen, Beauty and the Beast, The Hitman's Bodyguard andWonder Woman.

As a cinematographer, Senatore got his start shooting modestly budgeted sci-fi, fantasy and horror films, gaining experience before getting a chance to shoot such features as the inventive sci-fi thriller The Fourth Kind; an adaptation of the Mark Twain classic Tom Sawyer & Huckleberry Finn; the biblical drama Risen; and the heartfelt biopic Megan Leavey.
We caught up with Lorenzo on location doing second-unit work on the action-film sequel The Hitman's Wife's Bodyguard, working with cinematographer Terry Stacey, ASC.
Senatore was invited to join the Italian Association of Directors of Photography — the AIC — in 2015. Soon after the recording of this podcast, he was invited to join the ASC in 2019.
You'll find his personal site here.
Follow American Cinematographer on Facebook, Instagram and Twitter.

American Cinematographer interviews cinematographers, directors and other filmmakers to take you behind the scenes on major studio movies, independent films and popular television series.
Subscribe on iTunes