With Janusz Kamiński, cinematographer & Michael Goldman, host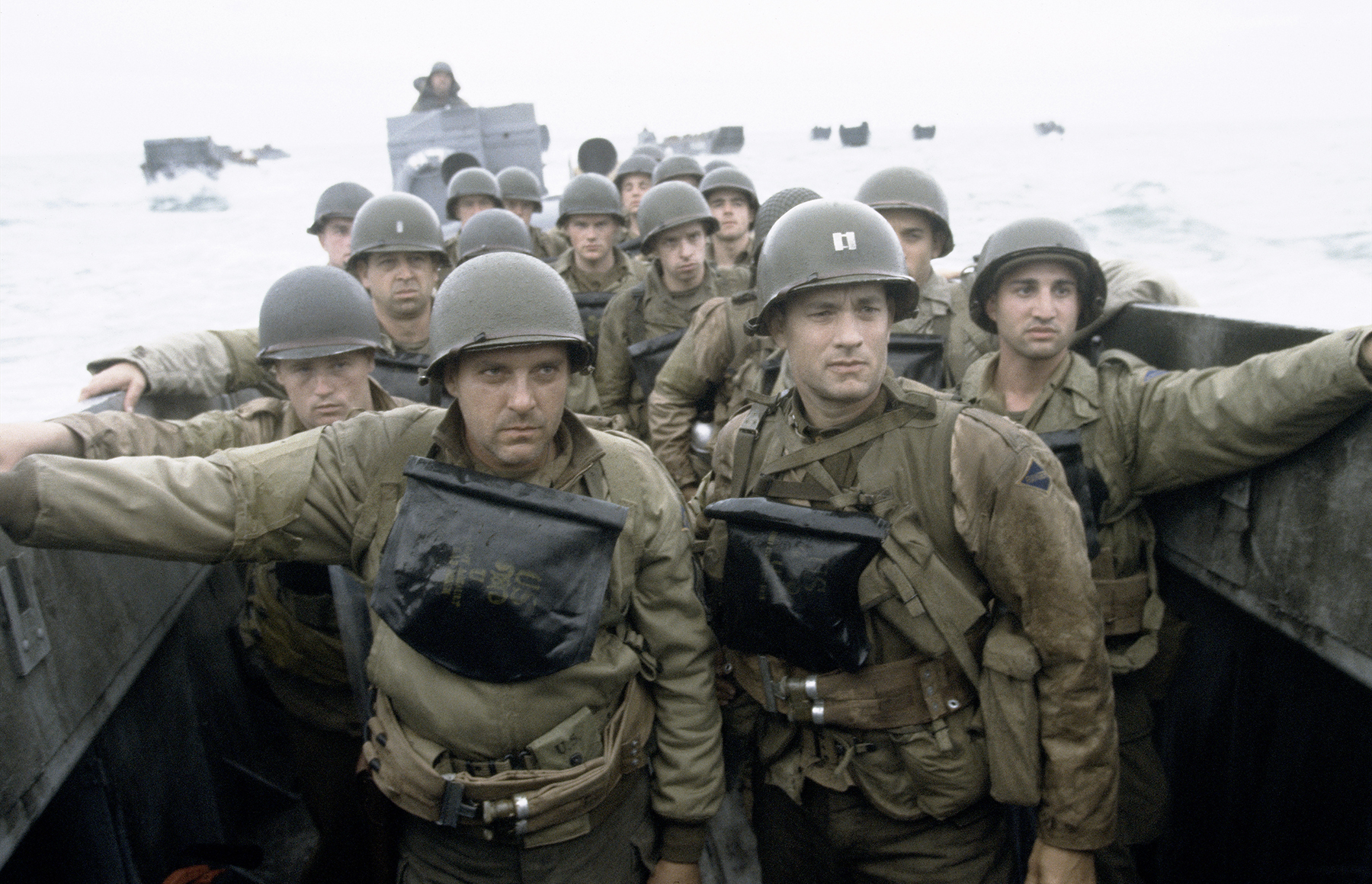 Among the many legacies of Steven Spielberg's 1998 classic war picture Saving Private Ryan is the film's profound impact on the creative and emotional trajectory of the career of his longtime cinematographer, Janusz Kamiński.
In a recent conversation with contributor Michael Goldman for the American Cinematographer Podcast on the occasion of Saving Private Ryan's 20th anniversary, Kamiński made no bones about it: "I would be a different caliber cinematographer — naturally. Steven would still be Steven, the most successful and best director in the world, but Saving Private Ryan is a very unique movie for my career."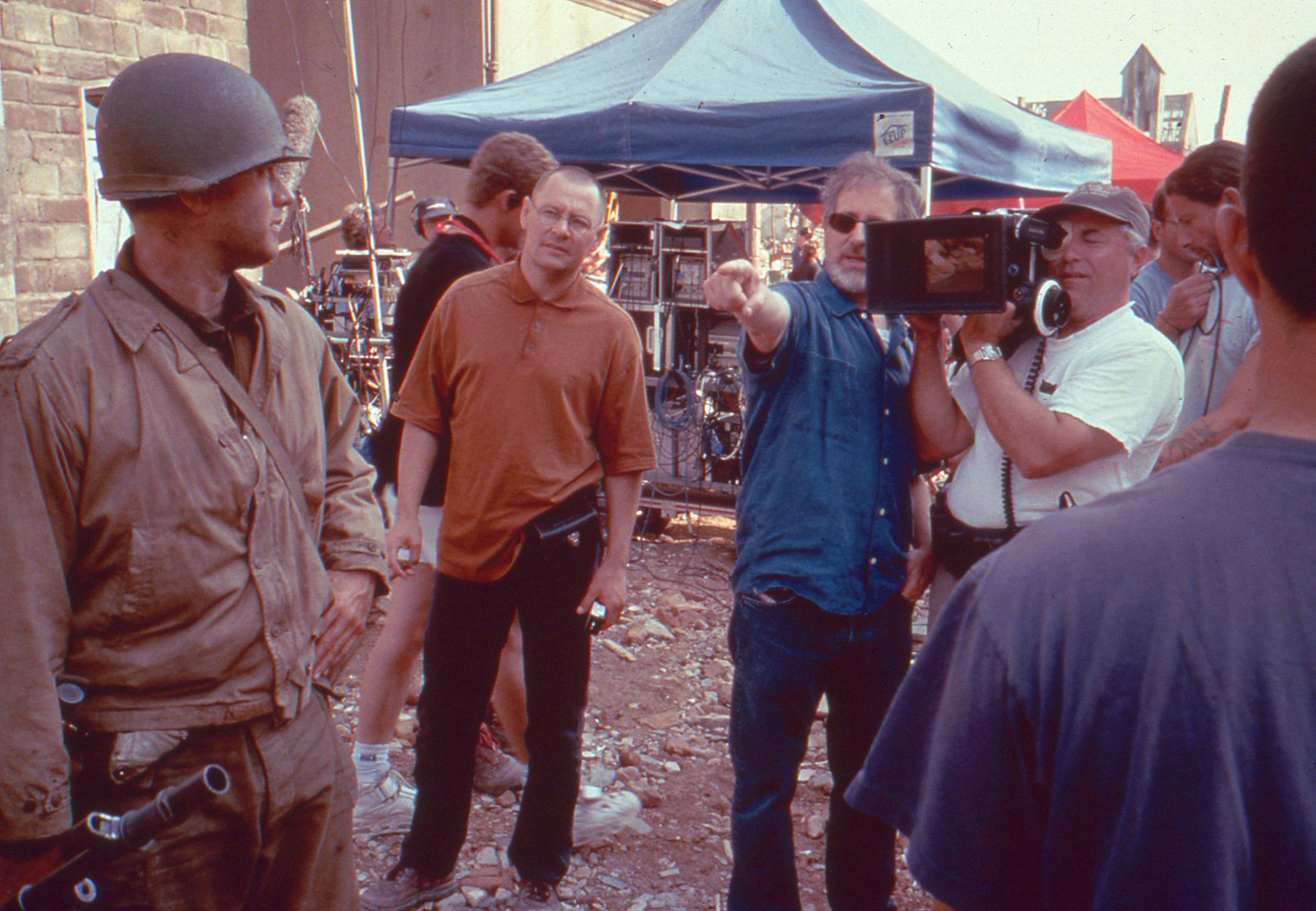 Thirty-eight years old during the production, Kamiński notes that the bold camerawork in Saving Private Ryan resulted in part from his youthful willingness to aggressively experiment with a wide range of photographic and lab techniques to result in unique, memorable imagery. "I'm not sure if I would have the same bravado, or if I would be as ballsy now as I was then," he admits today. "Youth has a lot of attributes, and one of them is that you take chances. Certainly, from a visual standpoint, we took chances on that film."
Kamiński recently spoke out about the need for cinematographers to retain control of the artistic integrity of their images, which can be so easily and dramatically altered in a digital production and post pipeline.
For the following discussion, Kaminski invited Goldman to his home to discuss Saving Private Ryan, Schindler's List, his long collaboration with Spielberg, and his thoughts about evolving as an artist in an ever-changing creative and technological landscape.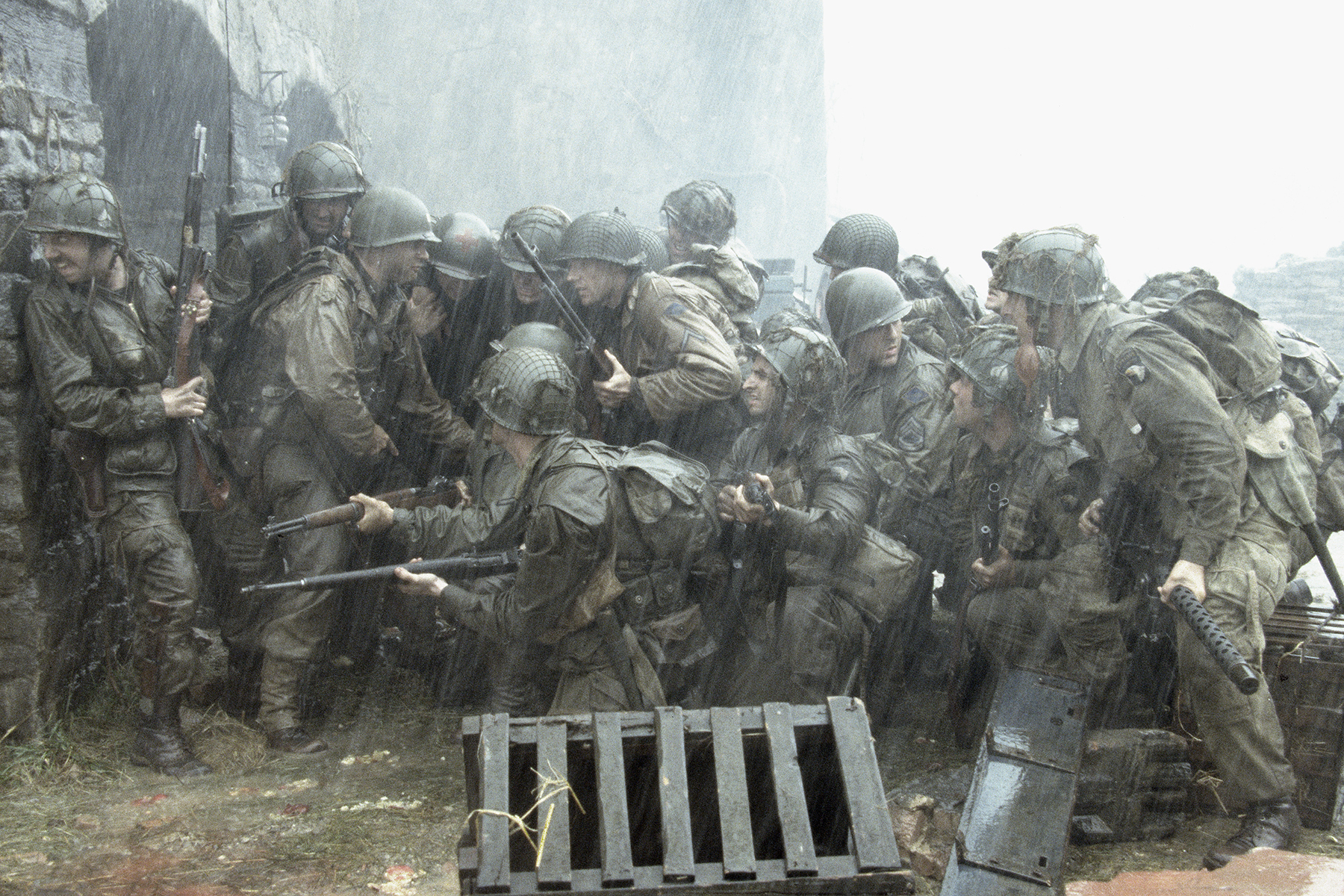 About the Project
Released in 1998, Saving Private Ryan earned five Academy Awards — including Best Cinematography for Kamiński and Best Director for Spielberg — and quickly became regarded as one of history's greatest and most influential historical dramas. Set during World War II, it depicts the gripping story of American soldiers battling their way across German-occupied France to find a soldier whose brothers have all been killed in combat — earning him a ticket home. Their quest starts after surviving the harrowing D-Day invasion of Normandy. This stunning opening sequence — the storming of Omaha Beach seen in graphic, brutal detail — instantly set the tone for a gritty, realistic drama that also succeeds as an intimate character study.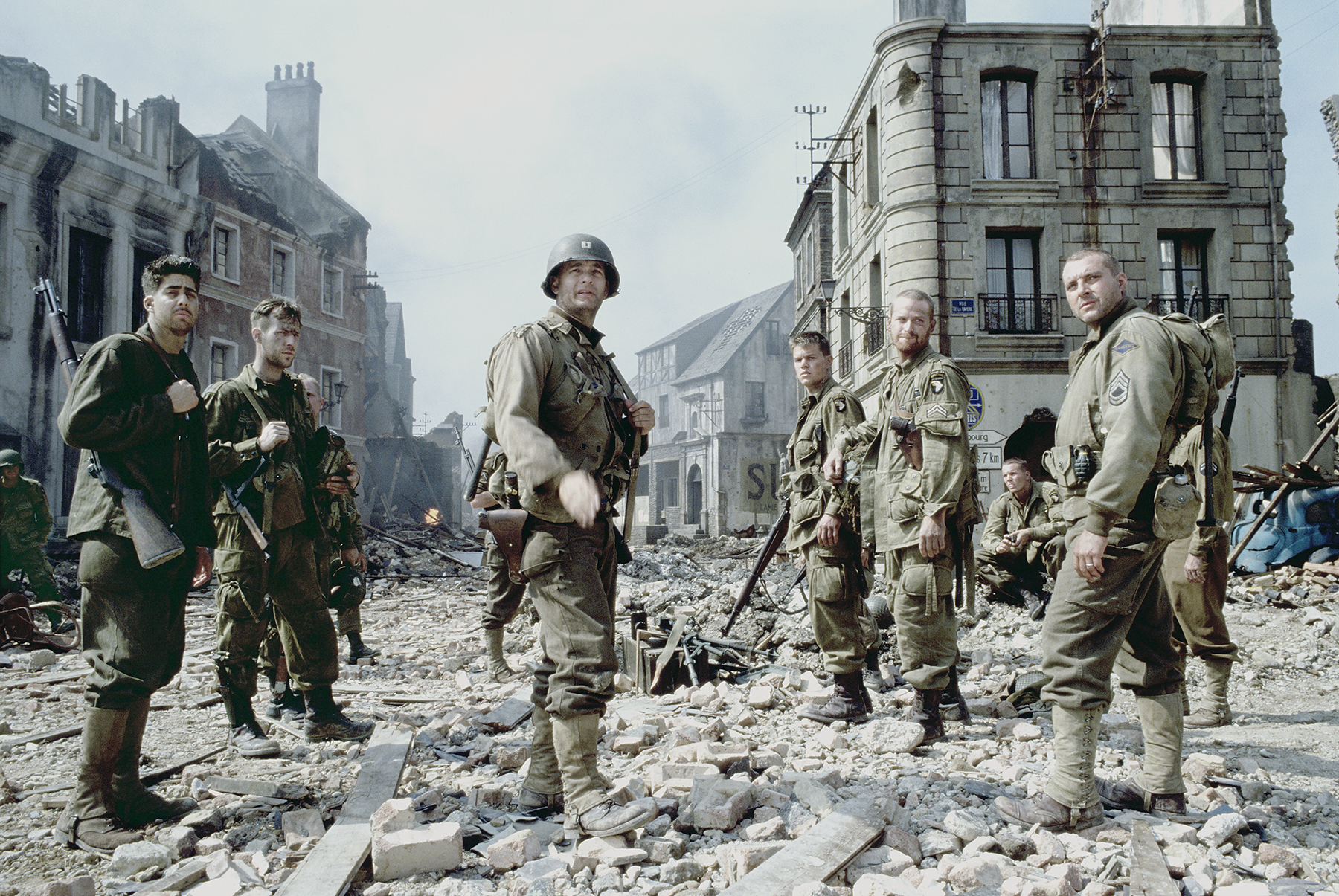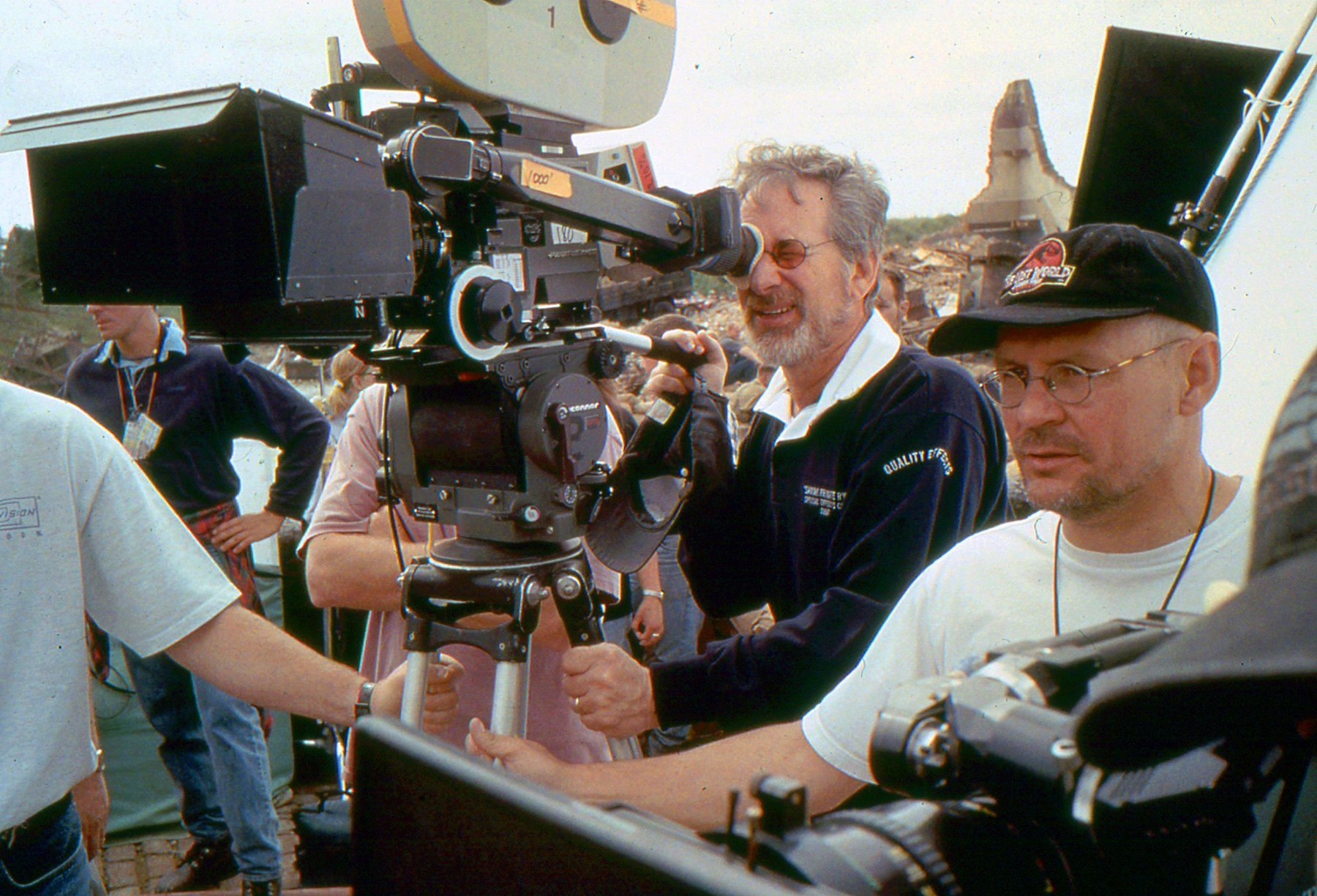 The lengths to which Spielberg, Kamiński and their colleagues went in order to bring the shock of combat to life in an ultra-real fashion has been widely praised for two decades. The cinematographer's creative and expressive camerawork — employing the ENR photochemical process to increase contrast and desaturate colors, purposefully mistiming shutters to render staccato effects, stripping lenses of their coatings to enhance flares and soften the image, using extensive handheld sequences, and his many lighting innovations — has often been emulated over the years, establishing a visual language that has became almost synonymous with the cinematic depiction of warfare.
You'll find AC's complete 1998 cover story on Saving Private Ryan here.

About the Cinematographer
Polish native Janusz Kamiński worked in various camera department positions before launching his career as a cinematographer in the late 1980s. He is best known for his longtime collaboration with Steven Spielberg, which began with Schindler's List (1993) and continues to this day, most recently with the period drama The Post and sci-fi fantasy Ready Player One. Winning Best Cinematography Oscars for Schindler's List and Saving Private Ryan, Kamiński also earned nominations for Amistad, War Horse and Lincoln (all directed by Spielberg) as well as for The Diving Bell and the Butterfly (directed by Julian Schnabel). Kamiński began his career by studying cinematography at the Columbia College in Chicago and then earning a Masters at the American Film Institute (AFI).
Follow American Cinematographer on Facebook, Instagram and Twitter.

American Cinematographer interviews cinematographers, directors and other filmmakers to take you behind the scenes on major studio movies, independent films and popular television series.
Subscribe on iTunes