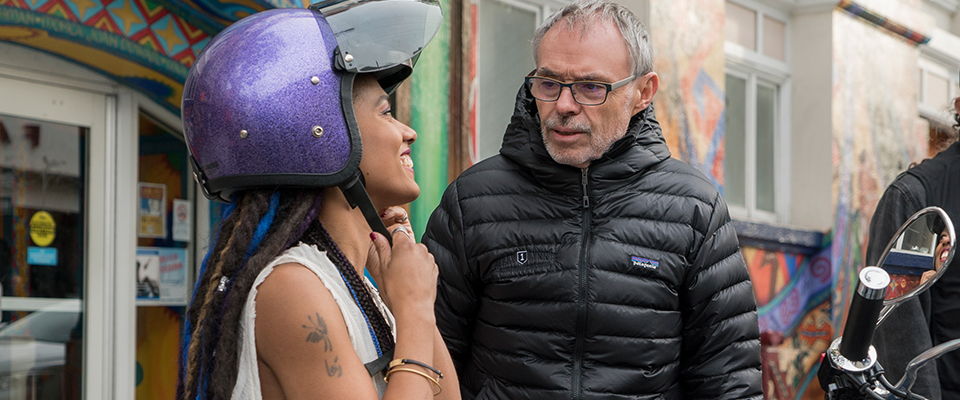 Oscar-winning cinematographer John Toll, ASC discusses his work in the ambitious sci-fi thriller series Sense8, in which a diverse group of eight individuals located around the world find that they are connected via a mysterious form of telepathy.
About the Project
Written, directed and executive produced by Lana and Lilly Wachowski, who created the series with J. Michael Straczynski, the Netflix series Sense8 traces the lives of eight unique individuals located in different cities around the world but who are bonded by a singular vision and a powerful form of telepathy that allows them to feel, interact and communicate. Meanwhile, a clandestine organization is bent on actively hunting them down. Seeking to capitalize on this global setting, the production has shot in countries outside the U.S. including Kenya, India, Germany, South Korea, Mexico, England, The Netherlands and Brazil. Cinematographer John Toll previously worked with the Wachowskis on the feature projects Cloud Atlas (2012) and Jupiter Ascending (2015). The series is currently in its second season on Netflix.
About the Cinematographer
John Toll, ASC has worked in the motion picture industry for more than 40 years and has been a member of the ASC since 1995. He is a two-time Academy Award winner, for Legends of the Fall (1994) and Braveheart (1995),and earned a third Oscar nomination for The Thin Red Line (1998). He has been nominated for five ASC Awards and has won twice in the Theatrical Release category, for Braveheart and The Thin Red Line. His other recent credits include The Adjustment Bureau and Billy Lynn's Long Halftime Walk. In 2015, he was honored with the ASC Lifetime Achievement Award.
American Cinematographer interviews cinematographers, directors and other filmmakers to take you behind the scenes on major studio movies, independent films and popular television series.
Subscribe on iTunes