AC April '13 Online Articles
Archived articles from American Cinematographer April 2013 (Volume 94, Number 4).
ASC Staff
Volume 94, Number 4
Hello, Yellow Brick Road
Peter Deming, ASC revisits a magical realm with Oz the Great and Powerful
Lyrical Images - ONLINE EXCLUSIVE
Q&A with cinematographer Emmanuel Lubezki, ASC, AMC on shooting To the Wonder
Presidents Desk
On previsualizing
ASC Close-Up
Brief interviews with ASC members about their careers and inspirations. This month: Christopher Baffa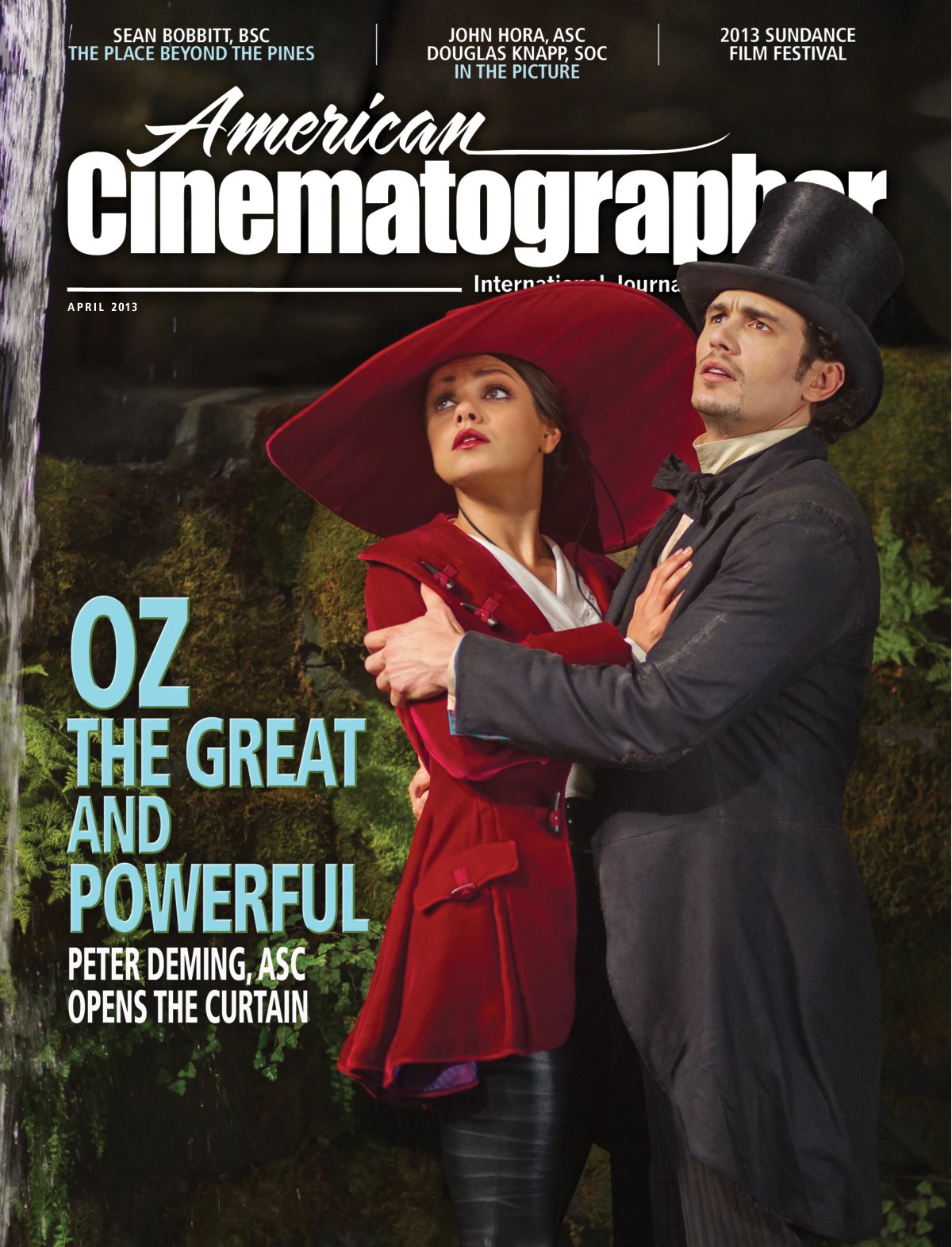 Subscribe to American Cinematographer

The April print edition also includes:
The Place Beyond the Pines
In the Picture
Sundance Film Festival: Mother of George, Fruitvale, Big Sur, Houston, No, Narco Cultura
7x6x2
War Witch
The Darkest Day
Subscribe now for year-round coverage of cinematography technique and equipment delivered to your door.
American Cinematographer '13 Archives
f