AC December '16 Online Articles
Archived articles from American Cinematographer December 2016 (Volume 97, Number 12).
ASC Staff
Volume 97, Number 12
President's Desk
Thoughts on " the ultimate commitment to making an image."
Love and War
Don Burgess, ASC reunites with director Robert Zemeckis to frame the World War II thriller Allied almost exclusively on stage.
In Memoriam
Richard Frank Gunter, ASC (1951-2016)
ASC Close-Up
Brief interviews with ASC members about their careers and inspirations. This month: Checco Varese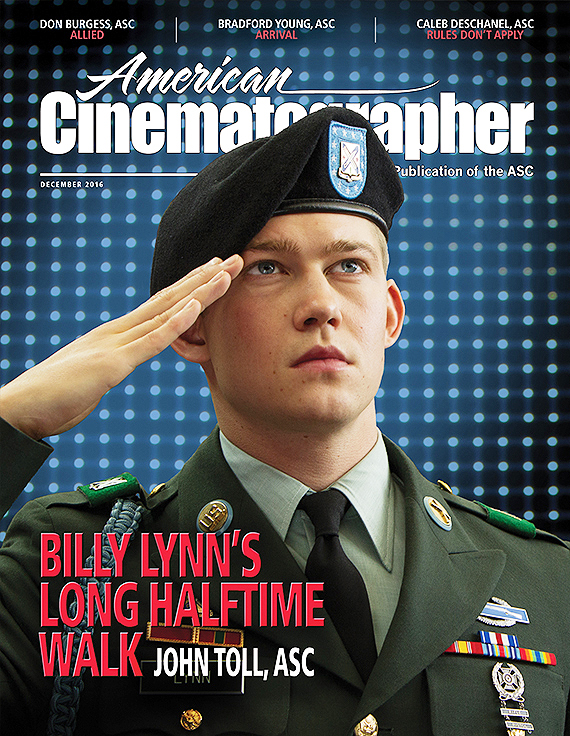 Subscribe to American Cinematographer

The December print edition also includes:
• Billy Lynn's Long Halftime Walk
• Arrival
• Rules Don't Apply
• Manchester by the Sea
• A Street Cat Named Bob
• The Love Witch
• Kryo
Subscribe now for year-round coverage of cinematography technique and equipment delivered to your door.
American Cinematographer '16 Archives