AC May '16 Online Articles
Archived articles from American Cinematographer May 2016 (Volume 97, Number 5).
ASC Staff
Volume 97, Number 5
President's Desk
Considering how venerable ASC members foretold the future of technology, and how artistry is the heart of cinematography.
Demolition
Director of photography Yves Bélanger, CSC and director Jean-Marc Vallée bring their minimalist approach to Demolition, a drama about a man who tears down his life in order to move forward.
Hardcore Henry
Creating a unique first-person POV perspective for the action-thriller Hardcore Henry.
Welles, Toland and Citizen Kane - ONLINE EXCLUSIVE
AC presents an excerpt from a new book about the making of the classic film, which focuses on wunderkind writer-director-producer-star Orson Welles' relationship with ace cinematographer Gregg Toland, ASC.
ASC Close-Up
Brief interviews with ASC members about their careers and inspirations. This month: David Klein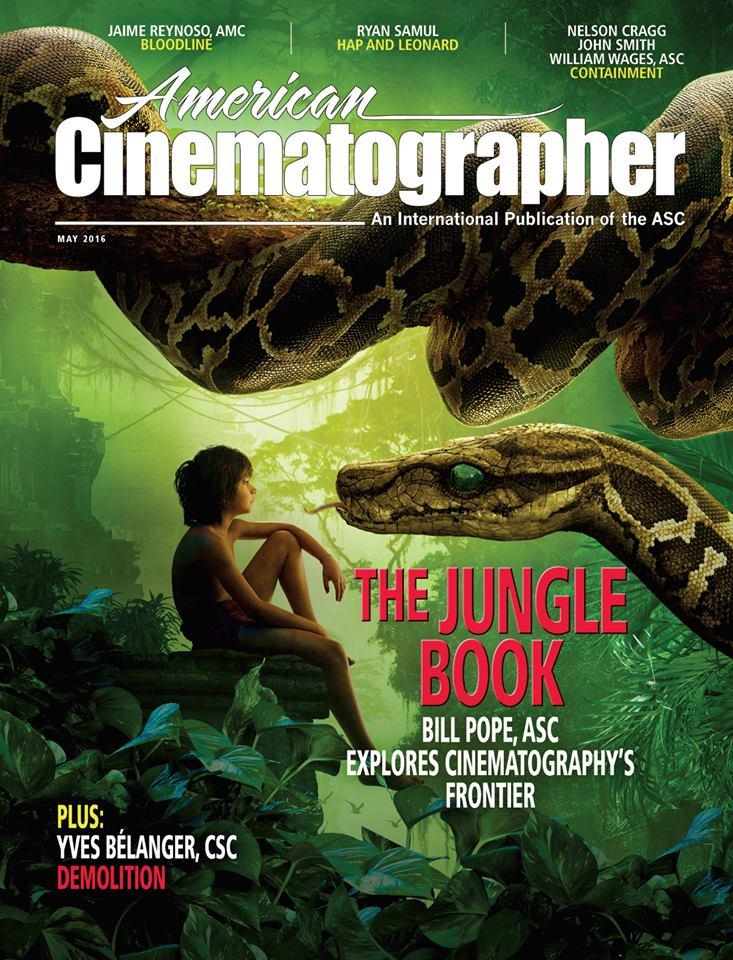 Subscribe to American Cinematographer
The May print edition also includes:
The Jungle Book
Bloodline
Hap and Leonard
Containment
30th Annual ASC Awards
Everything Will Be Okay
Too Late
Subscribe now for year-round coverage of cinematography technique and equipment delivered to your door.
American Cinematographer '16 Archives