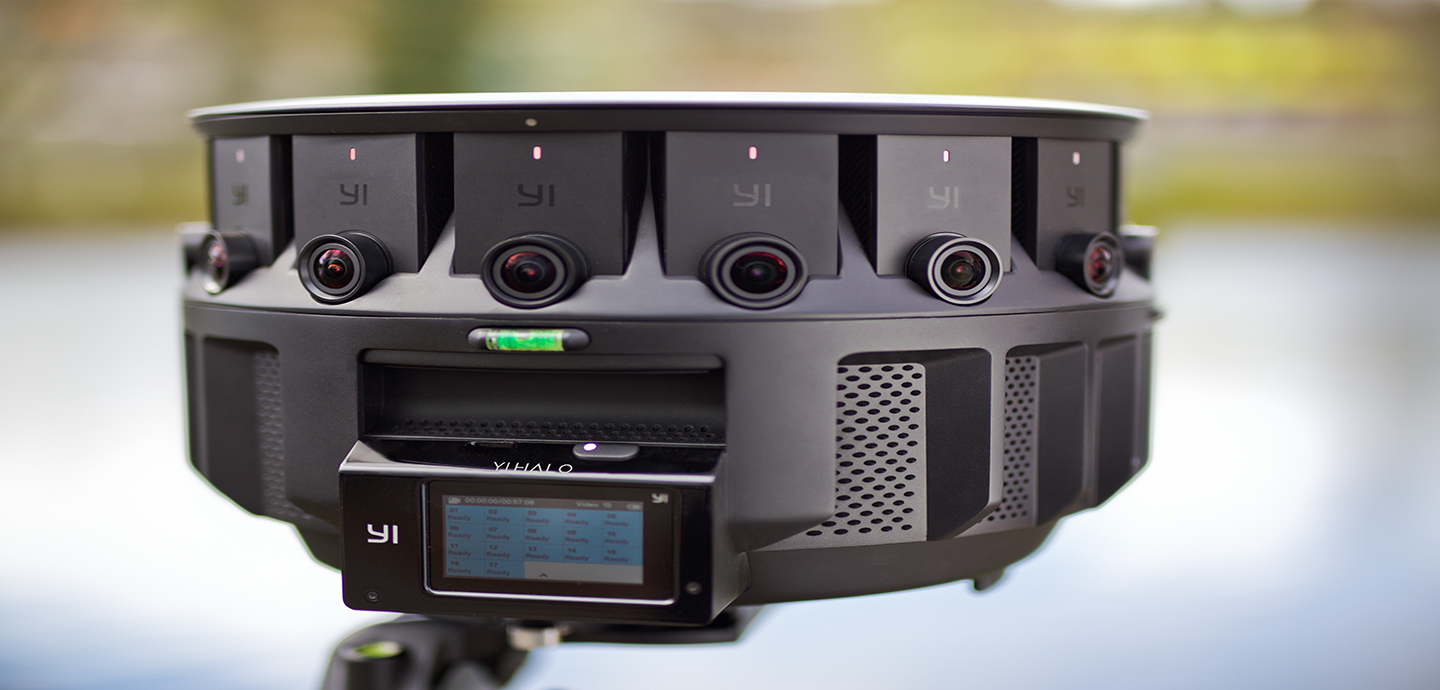 Recent Adobe Max Showcased an Eyeful of New Creative Options
New editing and multimedia tools plus the latest in virtual and mixed reality was on display at the annual event.
David Alexander Willis
New editing and multimedia tools — plus the latest in virtual and mixed reality — were seen at Adobe Max 2017.
American Cinematographer was invited to Las Vegas this last October (17-20) to attend Adobe Max. With two days of bombastic keynotes and interviews, the home of this "Creativity Conference" centered on talks with creative luminaries including actor/writer/director Jon Favreau, actor/podcast host Kumail Nanjiani and musician/producer Mark Ronson. Citing an attendance of 12,000 this year, the audience was impressive, as were the massive LED displays used during keynotes to highlight several announcements and updates to Adobe's infrastructure of multimedia software suites.
Adobe Premiere Pro CC has been given responsive, design-based motion graphics templates for adding animations, text, and titles without having to leave the interface. Time-based animations can now be preserved and edited for later use regardless of aspect ratio, frame rate, or edit durations. Adobe Stock has been given hundreds of these templates for download.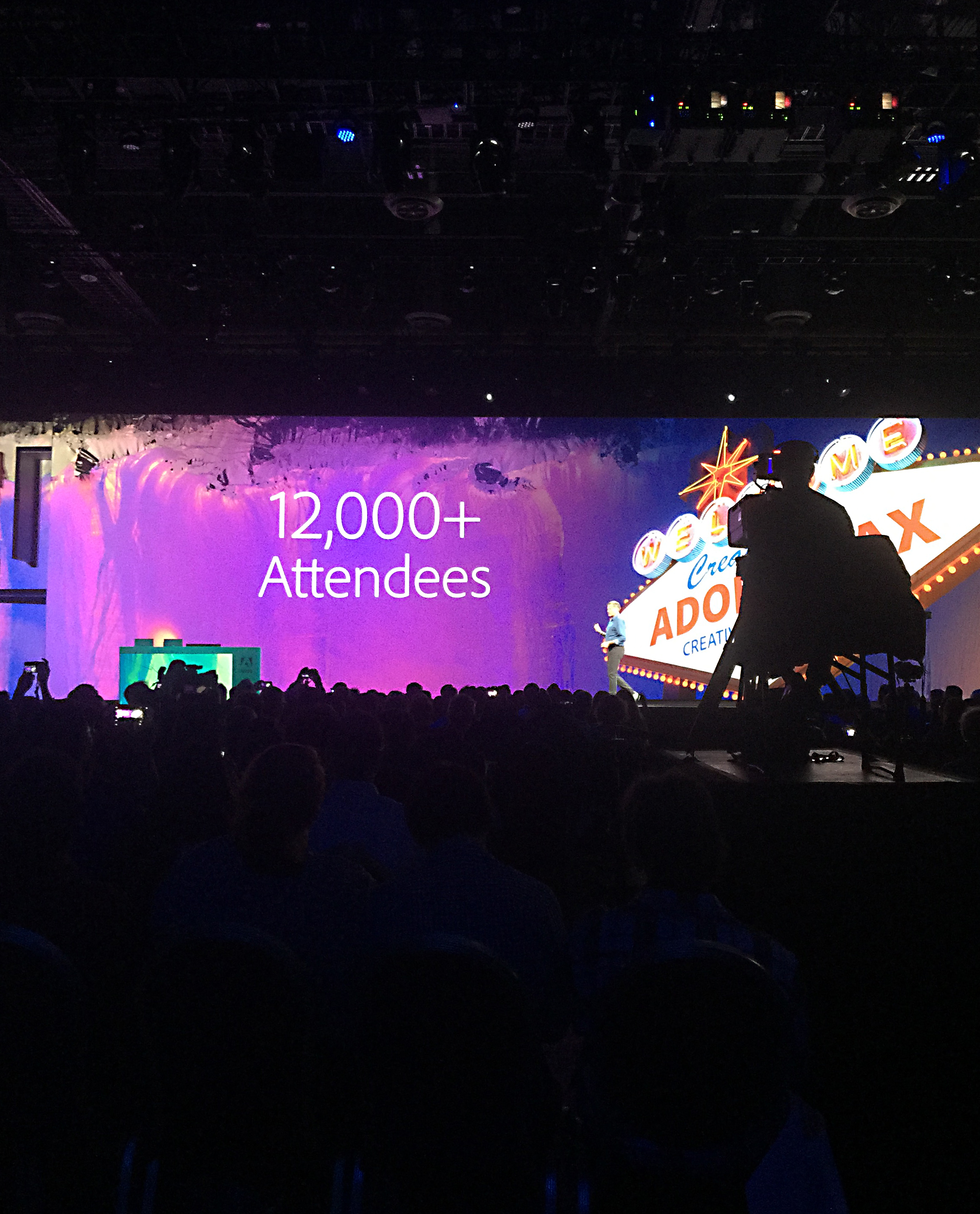 The Adobe Sensei CC artificial intelligence (AI) machine-learning and deep-learning solution has found itself incorporated into more than thirty features across Adobe Creative Cloud. Morph Cut in Premiere Pro, for example, uses the technology to smooth jump cuts during talking head interviews. For compositing work, Photoshop CC sports brand new AI features that will search quickly through vast libraries of photographic elements and effects. The AI software can quickly apply the same edits performed to previous or alternate choices anywhere along the editing chain for a fast way to preview different looks or changes. Lightroom has been given the AI update to Adobe Creative Cloud, too.

With the main course of workshops running for a full three days, plus an additional two-and-a-half days of training during the Russell Brown@Max course of hands-on labs, Adobe Max sessions covered topics from beginner to expert, including such classes as Premiere Pro: An Introduction to the Basics, Creative Cloud for Video: Tips and Tricks for Post-Production, Visual Wizardry: Compositing Graphics into Video with After Effects, and Think Like an Editor: Work Like a Colorist.
Alongside the Adobe Max event, more than 100 exhibitors showcased the latest in the creation and consumption of 2D, virtual, mixed and augmented media. Google's Jump 3D-360 rig is based on the Yi Halo array of cameras. Providing 8K x 8K resolution at 30 fps, or 6K x 6K resolution at 60 fps, it has 16 lenses (as well as topmost) for automatic stitching and overlap through Google's Jump Assembler software. With hot-swappable batteries and support for V-mount, image settings for ISO, white balance, EV, shutter and flattened color are wireless.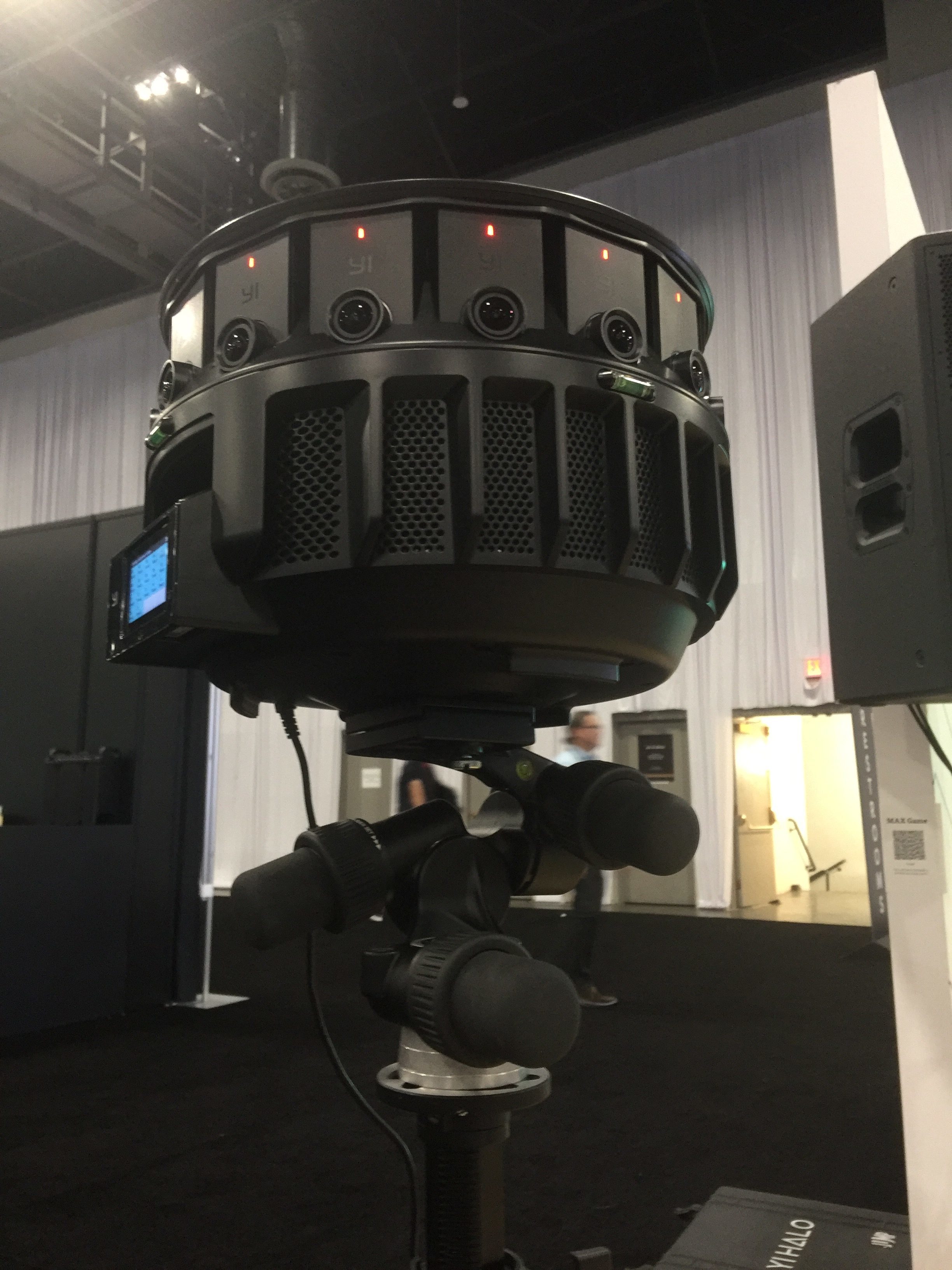 Offering faster as well as more reliable graphics for 3D-content-creation, video editing, and VFX needs, Nvidia's latest Quadro GPUs support 8K edits in realtime. Including Lumetri Color, Hue/Saturation, Tint, Sharpening, Fractal Noise, Offset, and Blur, Nvidia says that a number of editing tools benefit specifically, up to a 10x increase in processing. Nvidia's time-saving, automated Audio-Driven Facial Animation program is based on AI and it could save mocap and c.g. animators quite a bit of redundant coding.

Based on an artificial intelligence that analyzes the tonal characteristics of an actor or actress' voice, the AI syncs facial reconstructions to captured voiceover, creating a living 3D representation almost instantly. "Since this 3D facial performance capture is fully automated," says their website, "our system can drastically reduce the amount of labor involved in the development of modern narrative-driven video games or films involving realistic digital doubles of actors and potentially hours of animated dialogue per character."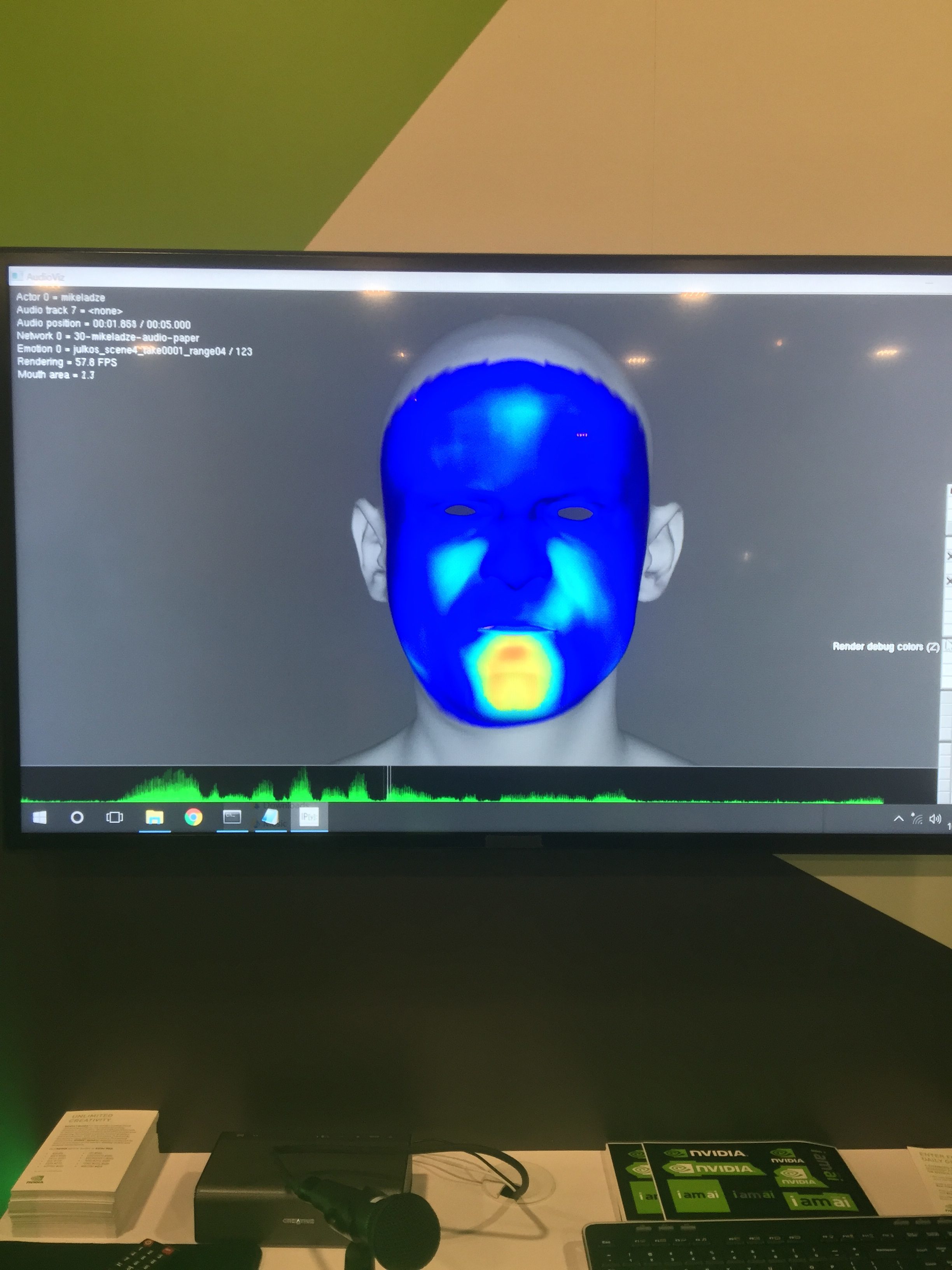 Starting at $1,749, HP's desktop solutions for the NLE and digital imaging markets now include the HP ZBook X2. With 14-inch diagonal, 4K multi-touch display, the PC solution can be used in four configurations. In docked mode, with the optional HP ZBook Dock, the HP ZBook X2 will power two additional 4K monitors. (HP says the HP ZBook X2 currently has twice the memory of other available detachable solutions.)

The detached mode connects to the HP ZBook Studio keyboard and HP's battery-less pen solutions via Bluetooth. For full graphics performance, it can also be used as either a tablet or a laptop. The HP ZBook Studio keyboard has application-aware HP Quick Keys for keyboard shortcuts that have been tailored to the Adobe Creative Cloud of programs.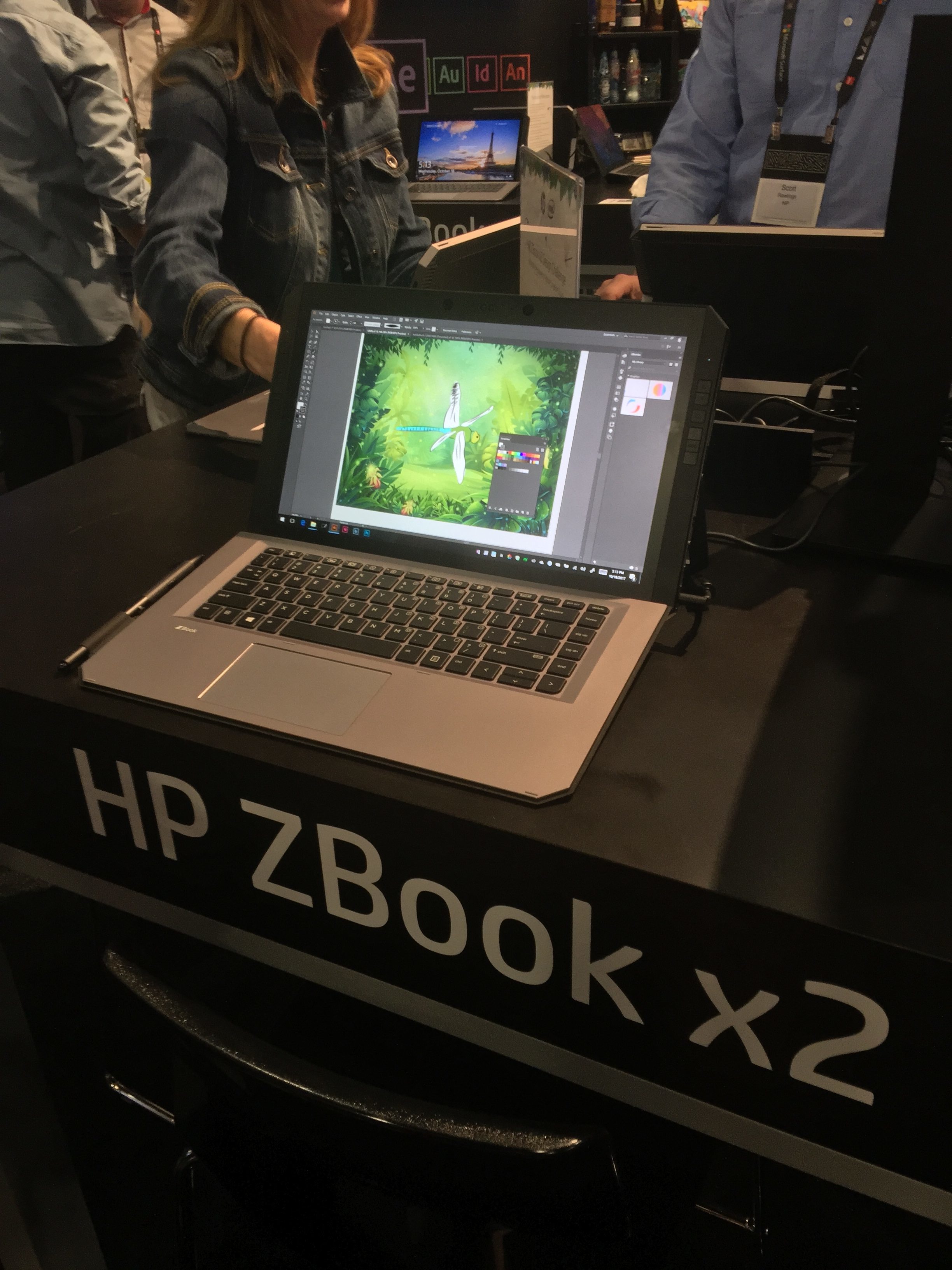 At Adobe Max, Wacom, whose EMR stylus technology is utilized in HP's wireless pens, had several tablets on display, including the $2,399 Wacom MobileStudio Pro, the Wacom Cintiq Pro, which starts at $1,499, and the 2017 Intuos Pro pen tablet, which begins at $249. Just after the show, in early November, Wacom also announced their latest stylus, the $99 Wacom Pro Pen 3D, bringing 3D compatibility to all three of these systems. With a newly added third button for dedicated three-dimensional tools in software like Pixologic ZBrush and Autodesk Maya, the Wacom Pro Pen 3D has 8,192 levels of pressure sensitivity and customizable functions.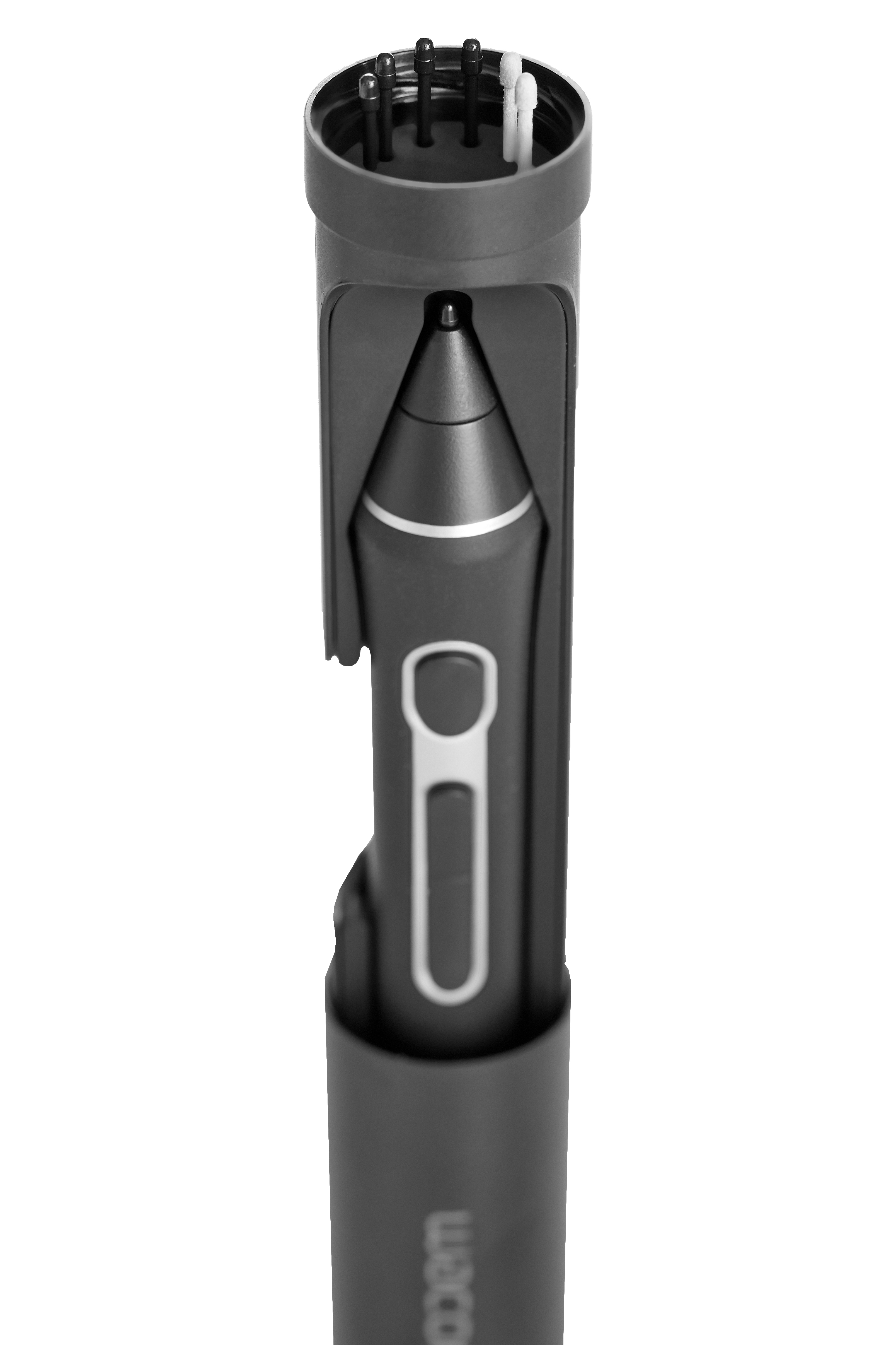 Covered previously, Samsung's presence included the 49" CHG90 Series "Super Ultra-Wide" C49HG90DMN and a few other unique monitoring solutions.
Adobe Max 2018 will be held in Los Angeles October 15-17, with pre-conference from October 13-14.