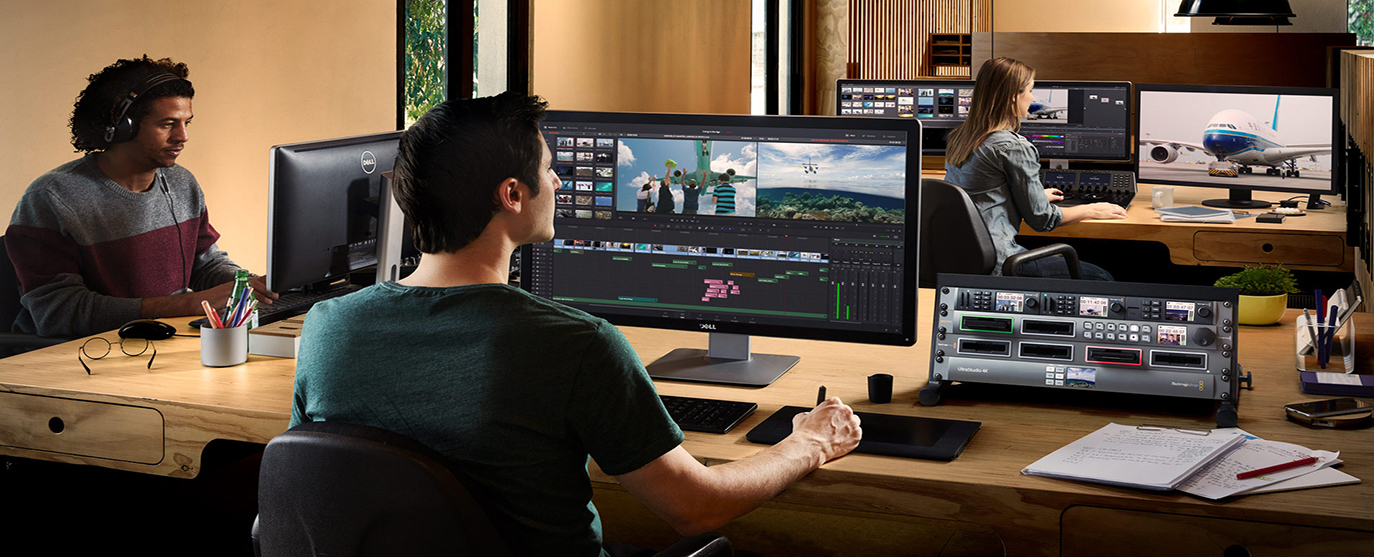 Blackmagic DaVinci Resolve 15
More than 300 new features and enhancements to the free NLE software integrate editing, visual effects and motion graphics into a single interface.
David Alexander Willis
More than 300 new features and enhancements to the free NLE software integrate editing, visual effects and motion graphics in single interface.
First teased and then subsequently released as a beta during NAB this last April, DaVinci Resolve 15, available free as a download from Blackmagic, updates the NLE software for efficiency, collaboration, sound enhancement, visual effects and motion graphics.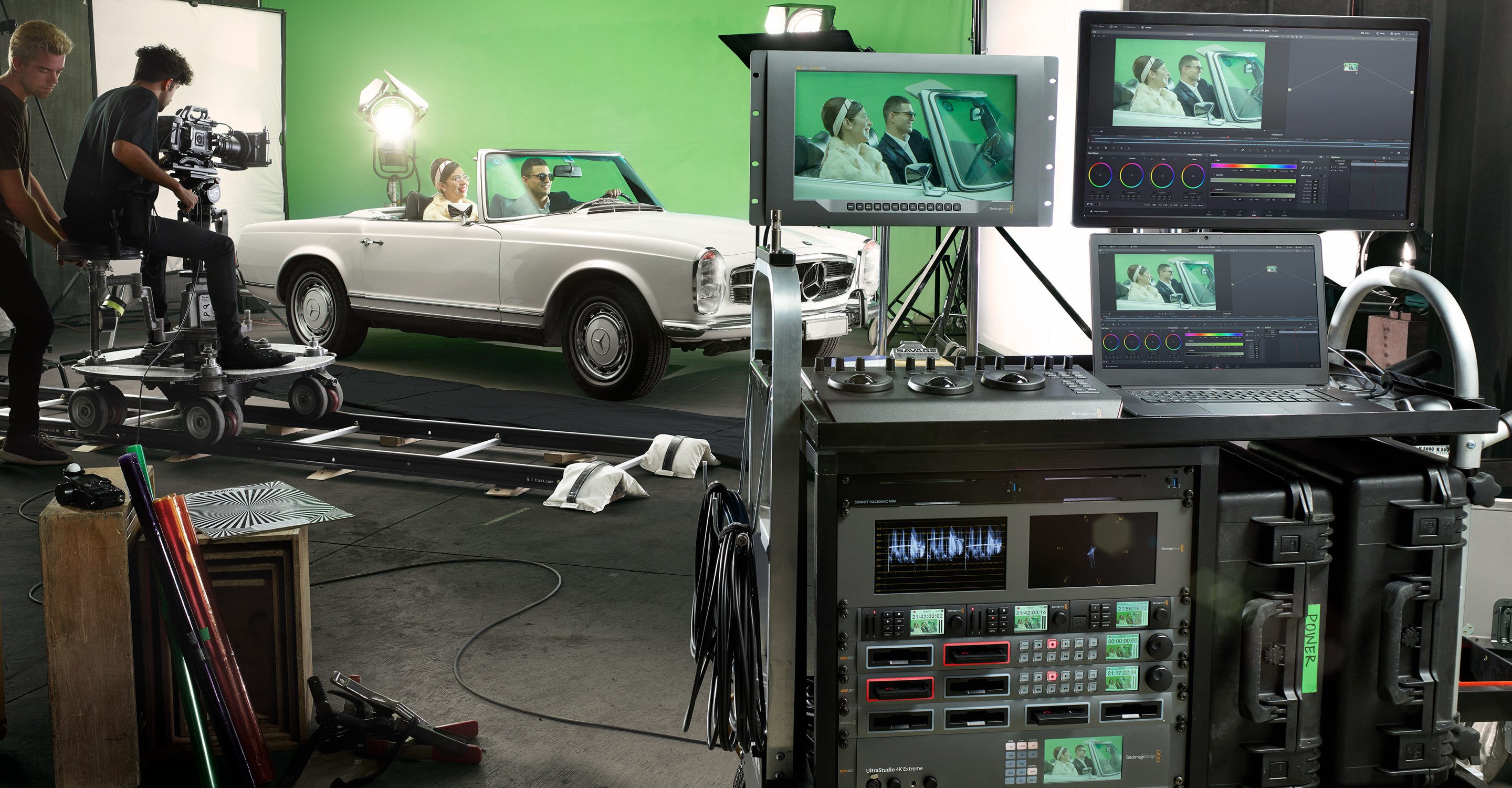 Available to post houses and creative teams for only an extra $299, without any further fees or licensing requirements, the Resolve 15 Studio package expands the possibilities for editors, colorists, visual effects artists and audio engineers by providing them simultaneous access to projects.
There is a built-in chat messaging as well as timeline compare tool to display where clips have been added, deleted, moved or trimmed. Bins, clips and timelines can be locked through the DaVinci Resolve Project Server software manager, which tracks user changes and networked traffic.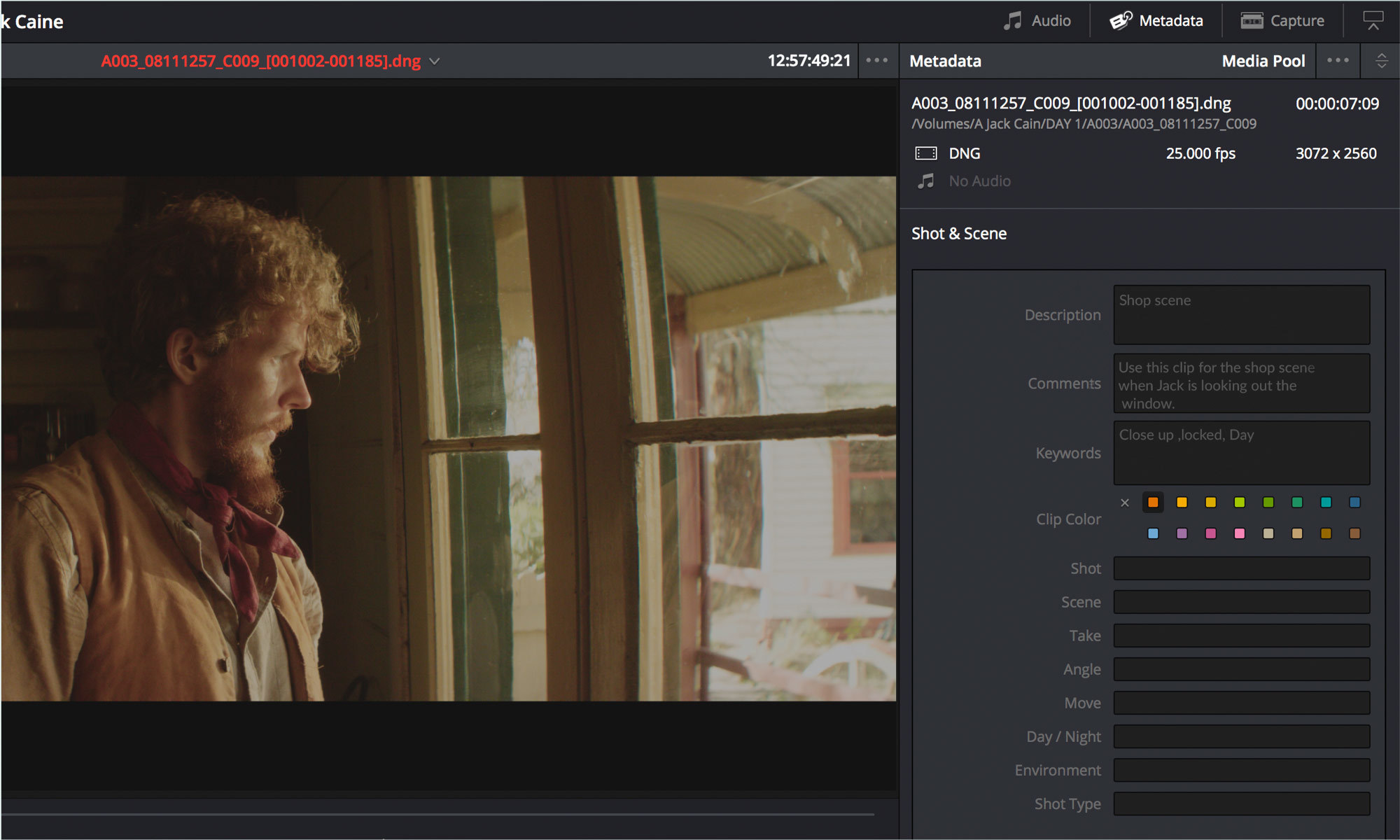 Those running Red Hat or CentOS Linux can build workstations with low cost motherboards, custom processors, expanded amounts of RAM, and up to 8 GPUs for incredible real-time performance as well as unlimited access to the shared storage of choice. (Keep your eyes on the New Products & Services column for a piece on a site visit with Digital Film Tree, who have done just that to create the fastest Resolve system in the world.)
Promising a full pipeline workflow "from creative editing to final delivery", with single-click access to each, Resolve 15 houses six pages to address editing needs for video, color, effects, and audio. The Media Pool panel handles ingest, accepting up to 8K, with deliverables of up to UHD. (DaVinci Resolve Studio is required for full DCI 4K and above, as well as frame rates above 60fps to 120 fps.)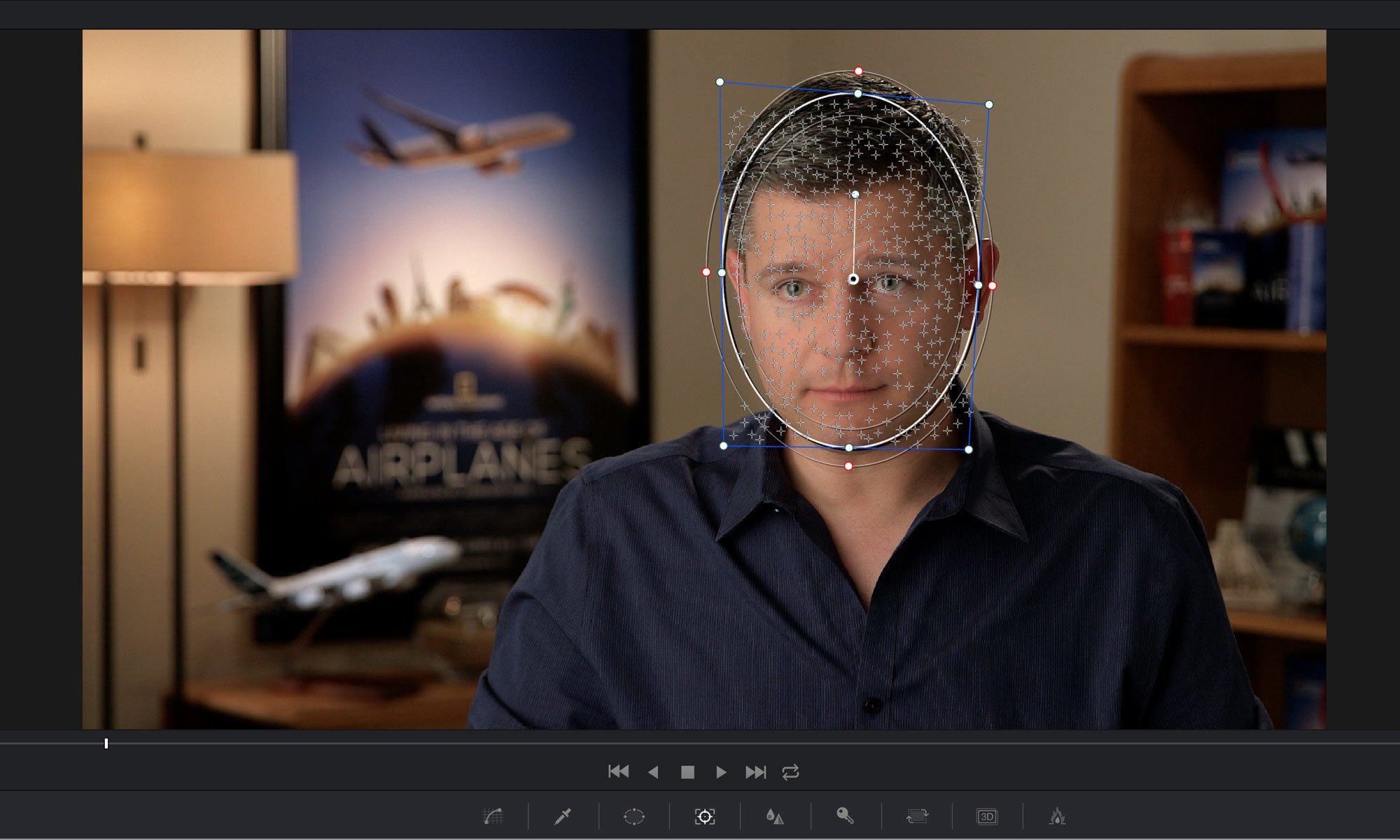 The Resolve 15 Edit and Color panels have been joined in the toolbar by a Fusion dropdown menu, with effects that have been integrated over the last year. Fusion was previously available from Blackmagic only as a standalone program. With faster access to VFX work and composites, footage will no longer need to be switched between the programs for time-delaying exports, conforms, or renders.

Housing a 3D workspace, the Fusion toolbar is home to more than 250 tools for vector painting, 3D particle systems, chroma keying, rotoscopes, text animations, 3D titling, tracking, image stabilizations, and more. Adding support for Apple's Metal 2, the latest in their 3D and graphics processing architecture, Resolve 15 can now run on multiple GPUs with CUDA acceleration to increase load times and optimize computer resources to reference hundreds of timelines and thousands of clips with near instantaneous playback.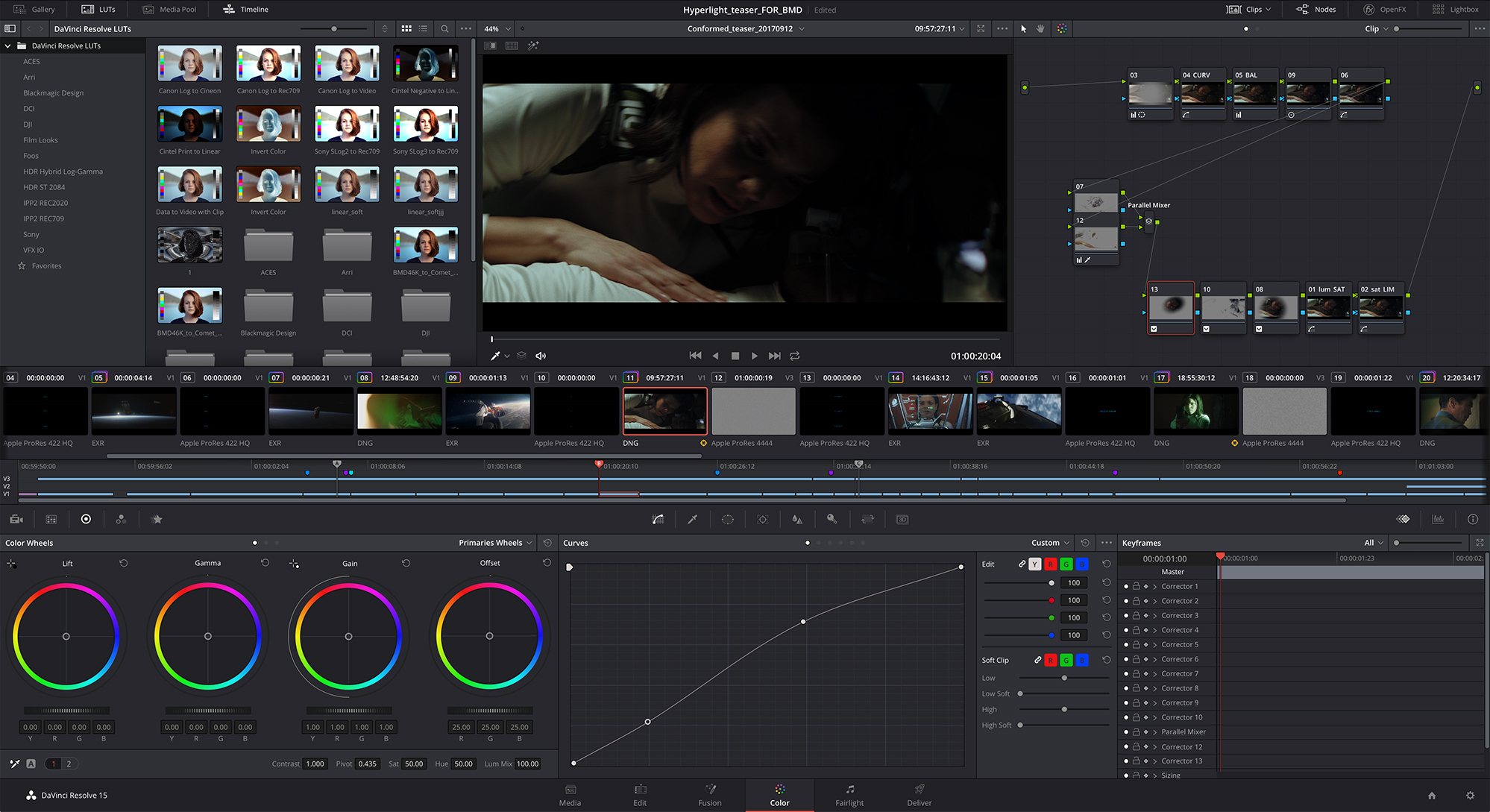 Supporting 3D audio space formats like 5.1, 7.1, and 22.2, another selection from the toolbar, Fairlight, has been given a complete ADR toolset for dubbing and vocal track needs. It has also gained static and variable audio retiming with pitch correction, audio normalization, 3D panners, audio and video scrollers, fixed playhead with scrolling timeline, preset library for equalizer, dynamics, plugins, or global track properties and shared sound library and database.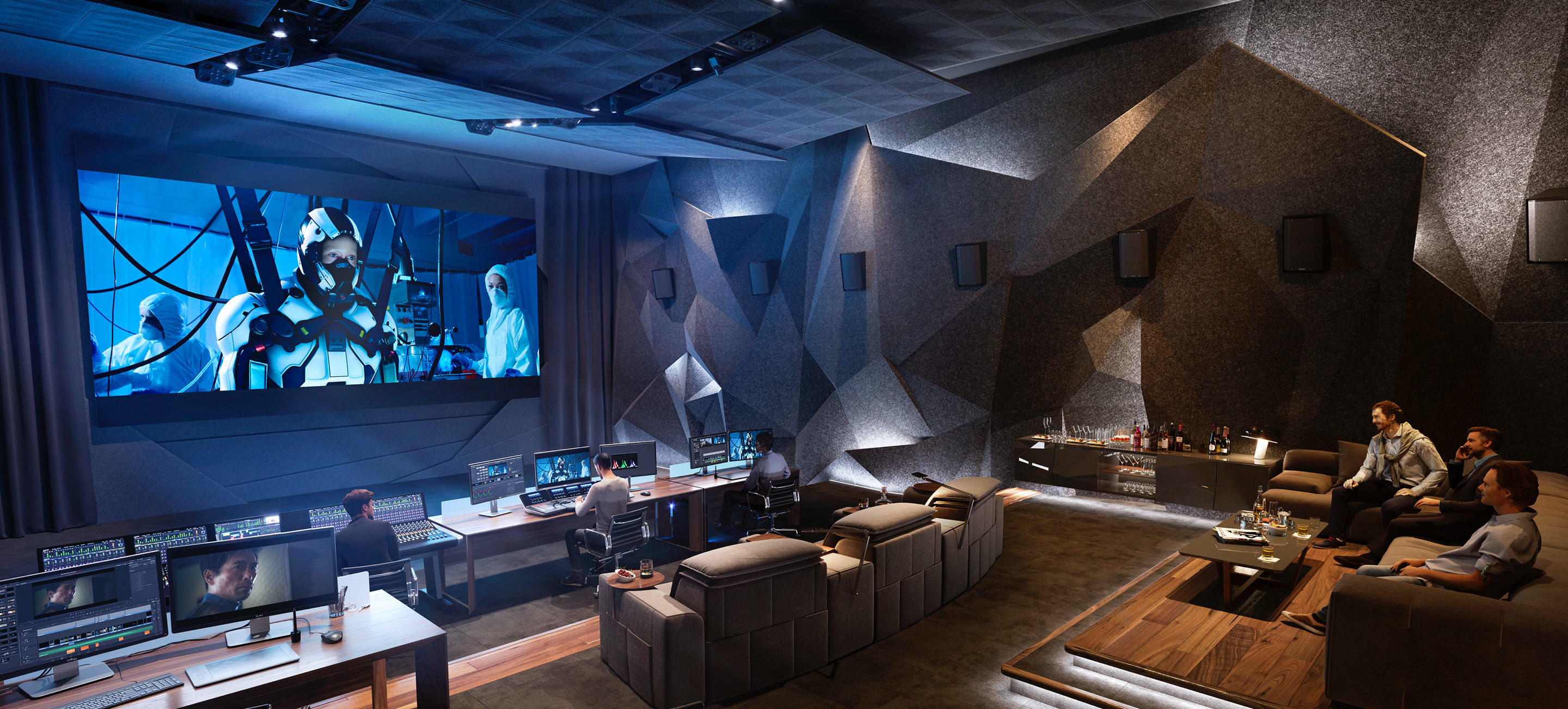 FairlightFX cross-platform plugins run natively on Mac, Windows and Linux platforms, supporting access to reverb, hum removal, vocal channel and de-esser, amongst others, between all three operating systems.
A visual browser for the LUT libarary has been incorporated for footage previews in Resolve 15, as have multiple playheads to compare different shots and navigate timelines quickly during a color grade. Overall, there is a 10x improvement in stabilization, noise reductions, and up-rezzing possibilities, including "Super-Scale," which will convert HD to 8K using 2x, 3x and 4x scaling options.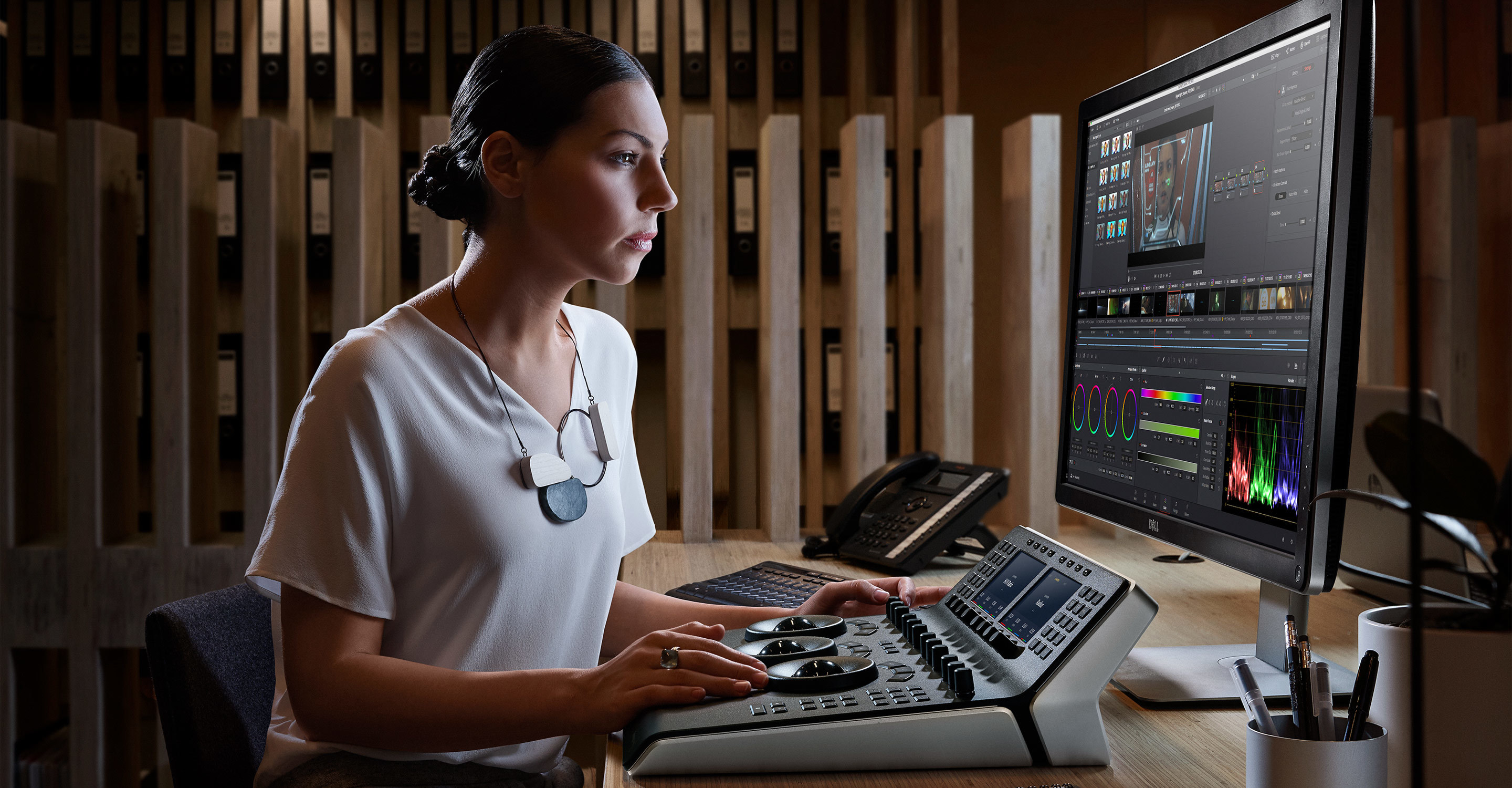 Resolve uses shared nodes to perform localized edits. They are linked for immediate real-time changes for all those with access to a project. The node-based interface and 3D workspace allows for composited images to create sophisticated effects. Rather than layers or filters, nodes are designed in a flowchart style to create a simple view of the entire composition and to quickly make changes.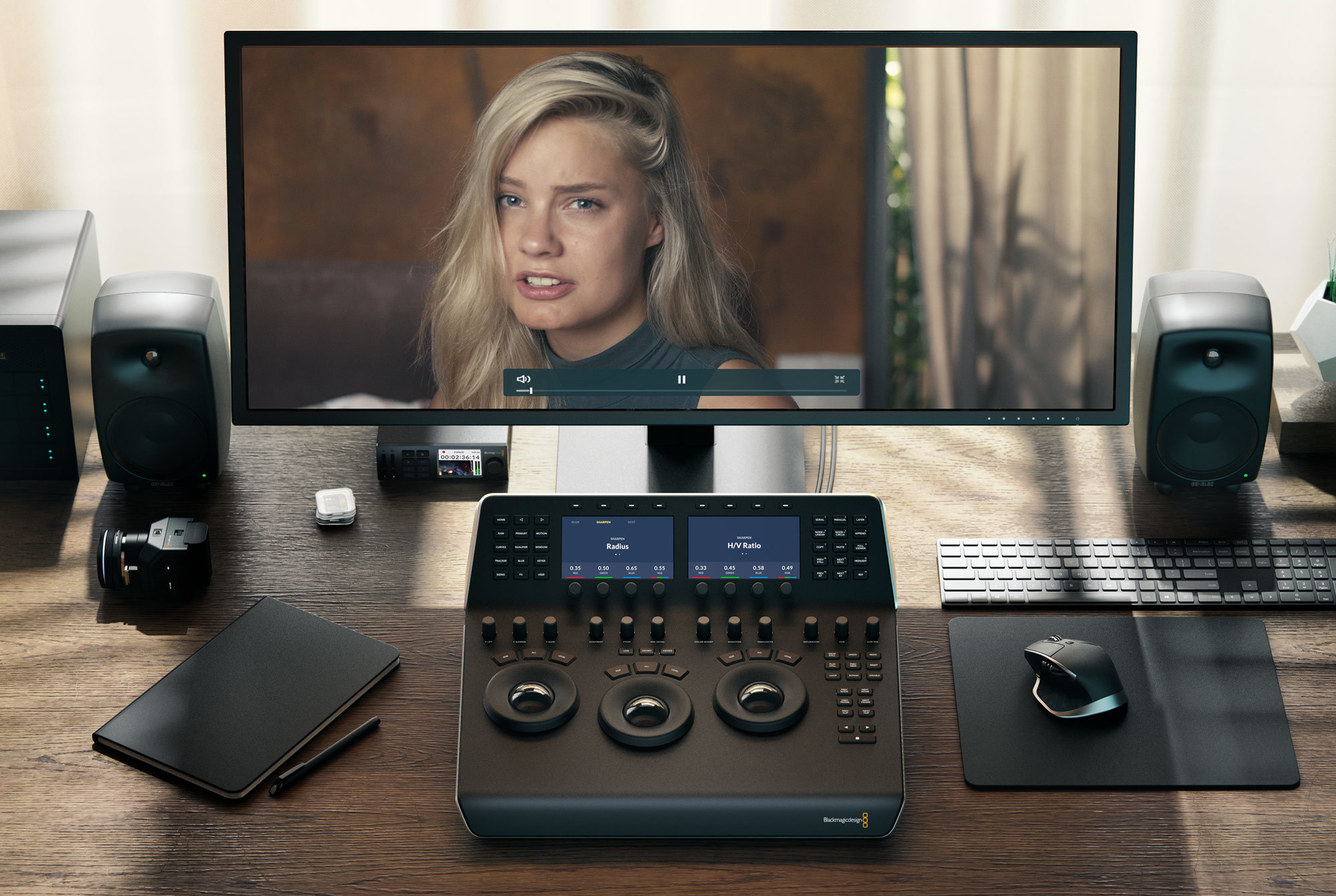 Previously a feature in DaVinci Resolve Studio, HDR support comes with the standard version of Resolve 15 with GPU-accelerated Dolby Vision metadata analysis and native grading controls. Handling standard HDR formats in Dolby Vision, Hybrid Log Gamma, and HDR10+, the Blackmagic Resolve YRGB color space handles luminance independently from color for rebalance of light levels without any changes to color in highlights, mids or shadows.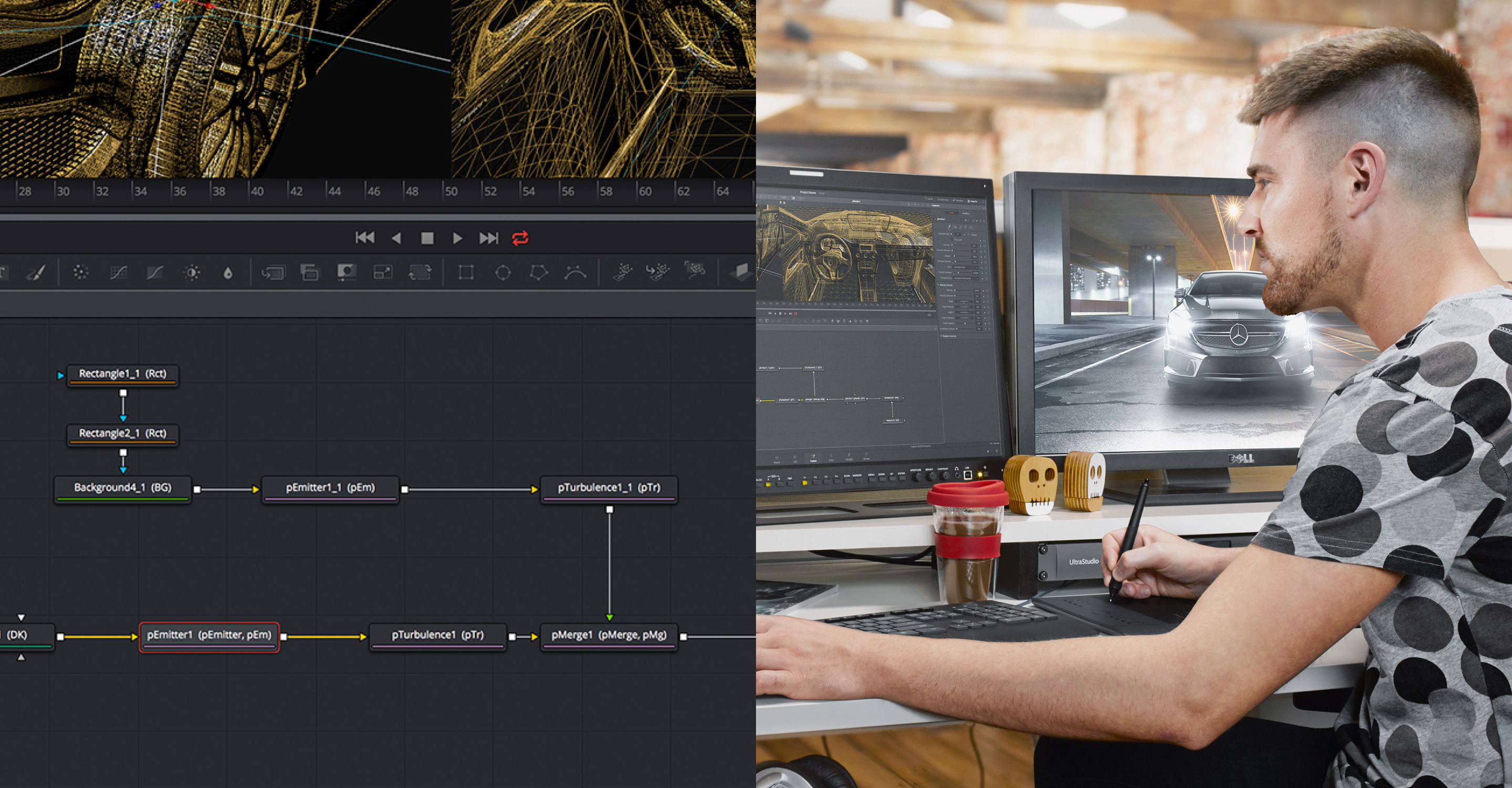 The Resolve interface has been enhanced with IMF, H.264 and H.265 mastering presets, stacked timelines, timeline tabs, markers with on-screen annotations, subtitling, closed-captioning, and auto-save with versions. Multi-cam editing will run up to 16 live playback views to cut shows on the fly. More than 20 new ResolveFX filters provide easy enhancements like dust and scratch removal, lens and aperture diffraction effects, image warping, dead pixel removal, stabilization, match move and more.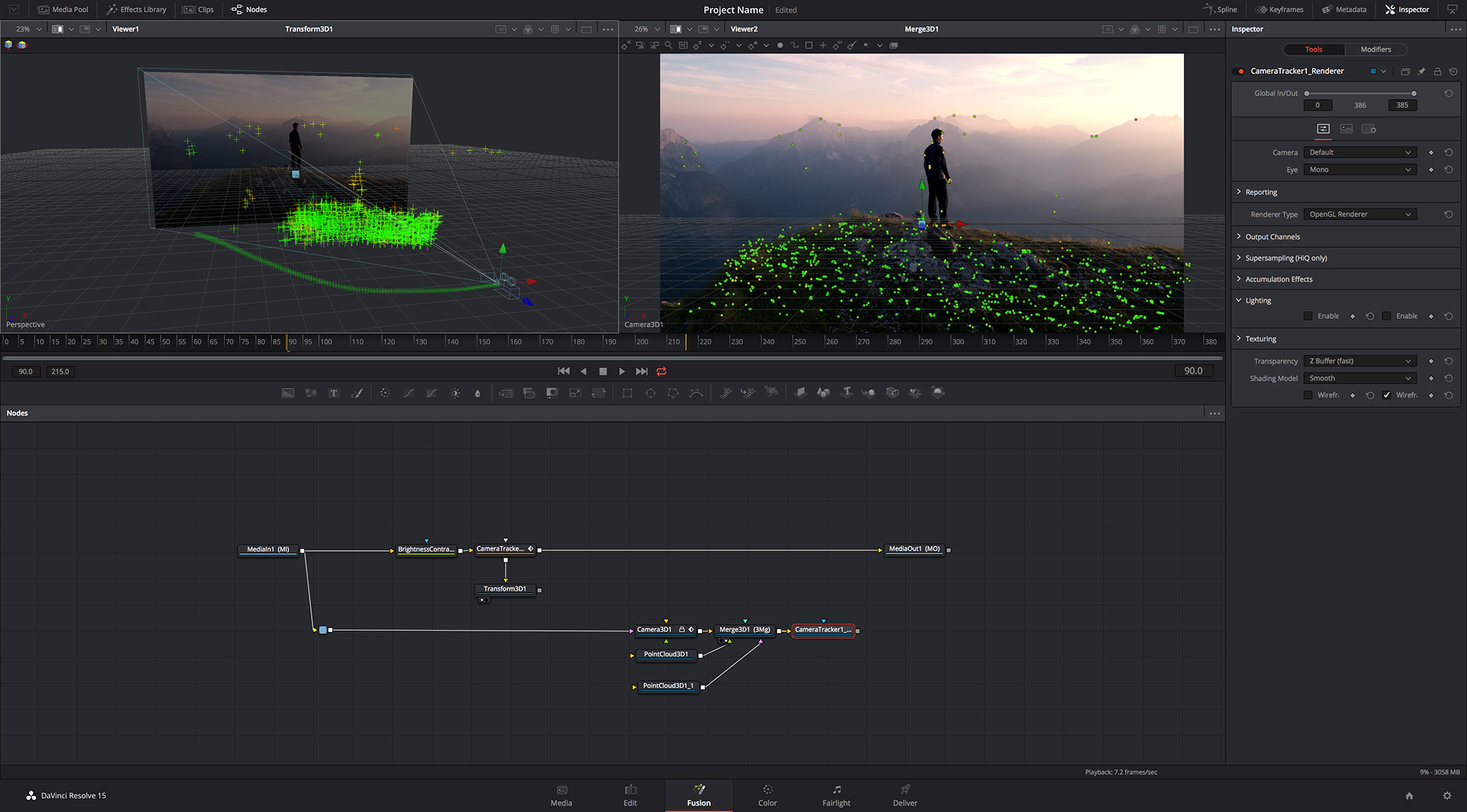 New smart fill technology patches blemishes or removes unwanted visual elements from a shot automatically. A face enhancement tool has been added to recognize and track facial features to smooth skin, adjust flesh tone, brighten eyes, and change lip color without any manual selections or rotoscoping.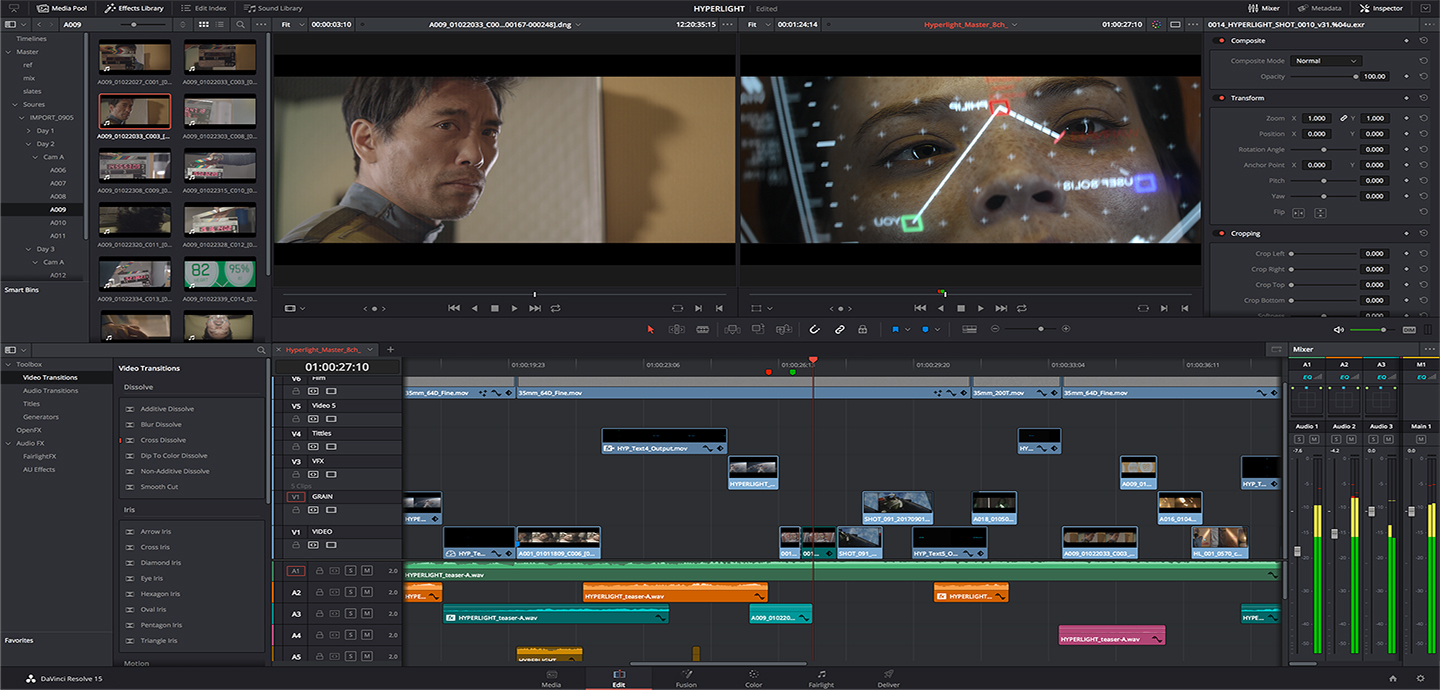 "The public beta of DaVinci Resolve 15 has been download more than any other release, customers have provided incredible feedback, and more high end editors are adopting it faster than ever before," says Grant Petty, CEO, Blackmagic Design, in the press release.
"Customers get an incredibly mature and fast set of editing and trimming tools that rivals all other systems, the world's most advanced color correction tools, a completely integrated digital audio workstation, and now Fusion visual effects and motion graphics. It's unlike any other software out there and is redefining professional multi user workflows in Hollywood and around the world! Now teams of editors, colorists, sound engineers and VFX artists can all collaborate and work together on the same project at the same time, all in the same software application."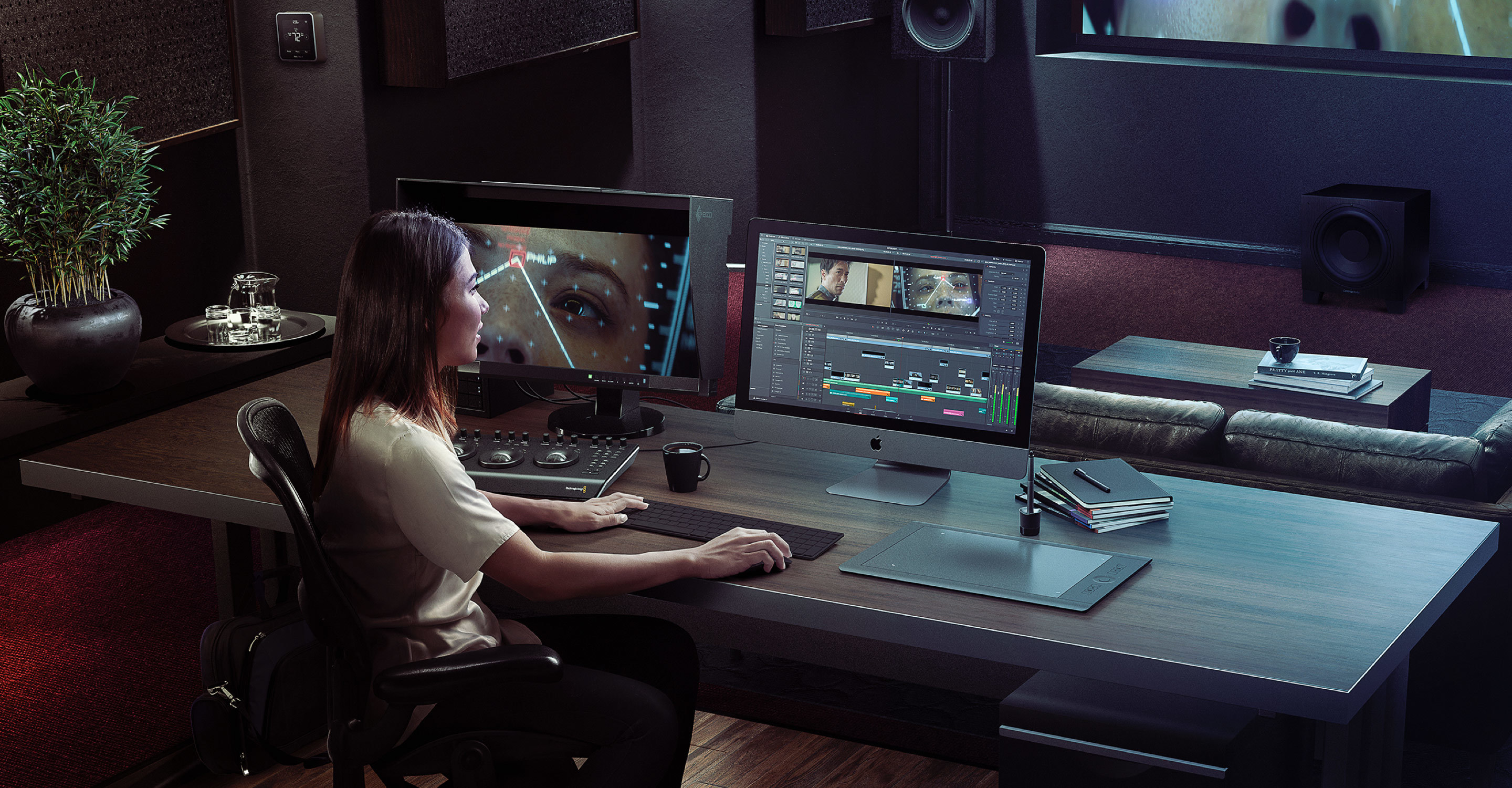 In addition to multi-user collaboration and network rendering, DaVinci Resolve Studio also bests the standard version with VR and 3D tools, extra filters and effects in Resolve, plus advanced features such as temporal and spatial noise reduction.
Blackmagic has also announced an official step-by-step training handbook, "The Definitive Guide to DaVinci Resolve 15," which is available on Amazon. Their DaVinci Resolve Micro Panel, DaVinci Resolve Mini Panel or a DaVinci Resolve Advanced Panel control panel solutions can create looks and shortcuts that cannot be performed using a regular mouse or tracking pad.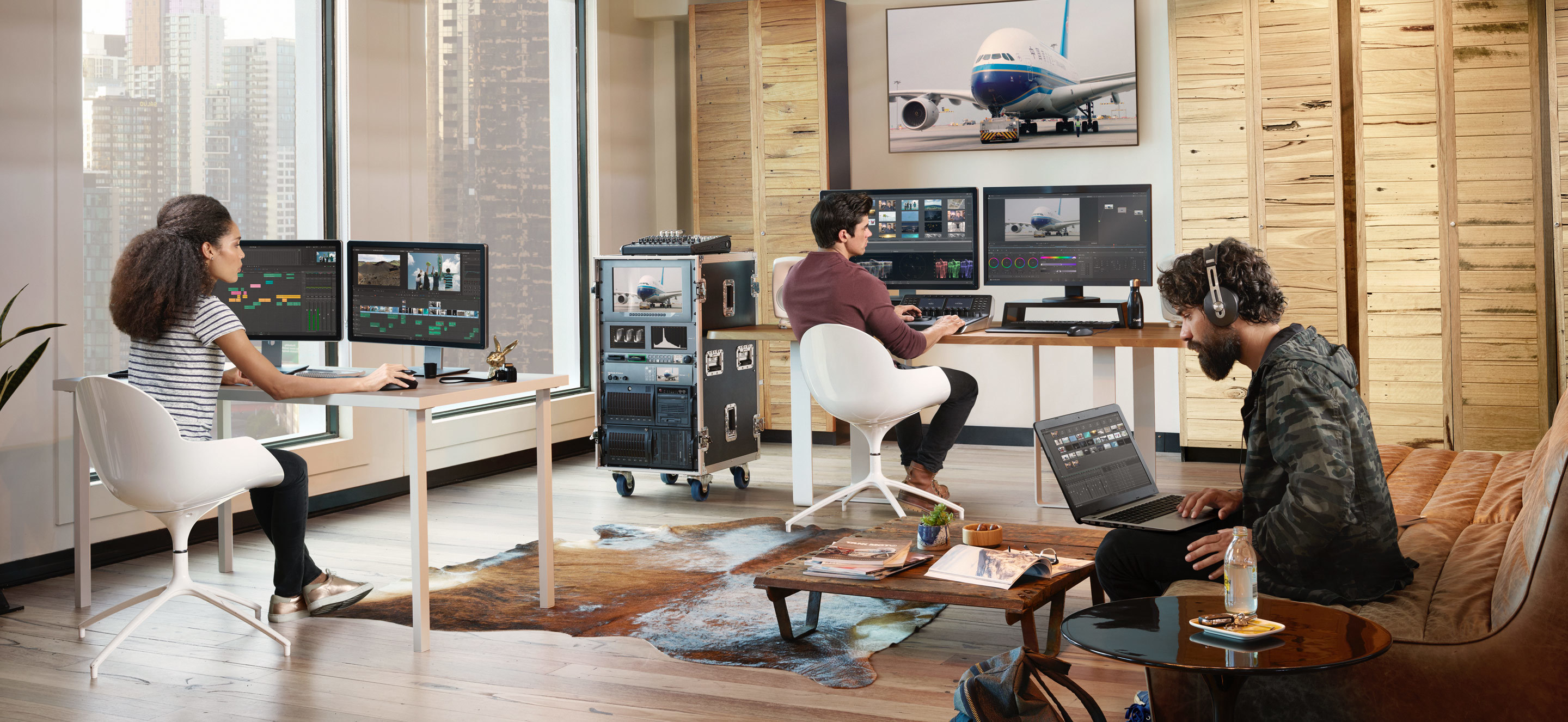 In July, Blackmagic released another editing tool, this time on the hardware side, with the eGPU external, portable graphics processor. The eGPU was developed with Apple to embrace the new Metal architecture for improved graphics performance and accelerated computing in editing and gaming.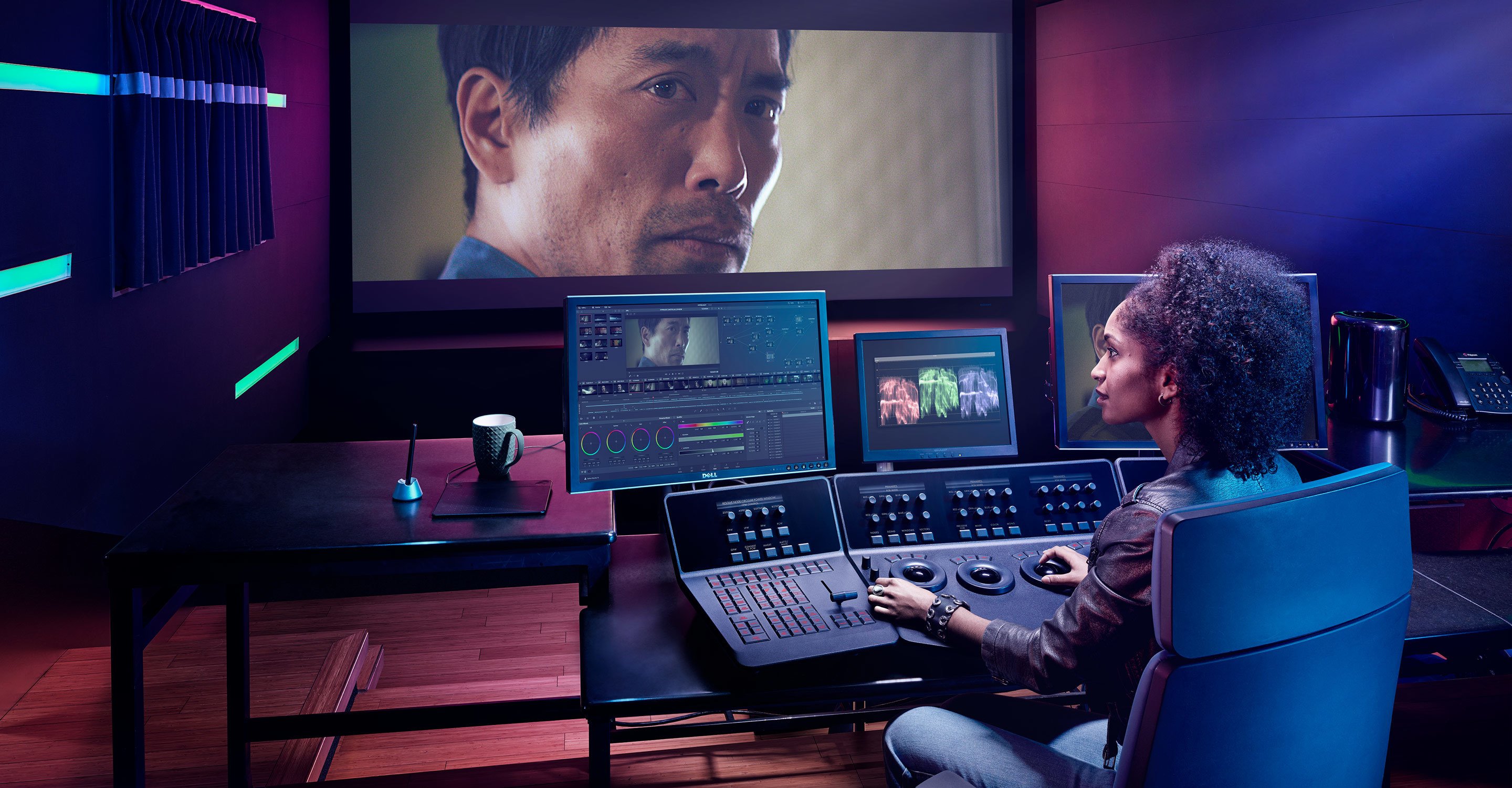 Fusion will continue to be available separately, as Blackmagic is promising full migration into Resolve 15 over the next 12-18 months. During the beta run, the company added these other new features to Resolve 15:

• Improved performance when rendering H.264 clips.
• Clip names can be added as part of a window burn.
• Added support for HTML text formatting in subtitles.
• Added support for 2D and 3D title templates.
• Subclip extents can now be changed from the Edit timeline.
• Dynamic Trim icon has been added to the toolbar with slip and slide indicators.
• Audio automation data can now be edited on Fairlight page.
• FairlightFX now include presets and customers can now create their own.
• Sound libraries can now be created using DaVinci Resolve disk databases.
• Initial ResolveFX and OpenFX plugin support has been added to the Fusion page.
• New bypass Color and Fusion effects button has been added to all pages.
• Fusion compositions can now be copied and applied to additional clips.
• MediaIn nodes now let customers modify trim and media properties.
• Saver nodes have been added to the Fusion page.
• Clip level blanking output is now supported on the Color page.
• Nodes can now be assigned custom colors on the Color page.
• Compositing images with transparency has been improved.
• Optical flow performance has been dramatically improved.
• DCTL support has been extended and now supports ResolveFX.
• On-screen control for OpenFX and ResolveFX are now more responsive.
• Added support for encoding CEA-708 closed captions in MXF OP1a clips.
• Added support for encoding EXR clips with alpha channels.
• Added support for importing audio clip levels from AAF imports.
• New French and Portuguese language localization.
• Improved codec and format listing on the Deliver page.
• Simultaneous monitoring of SDR and HDR for DolbyVisionTM and HDR10+.
• New support for importing audio only AAF timelines.
• New support for Final Cut Pro X XML version 1.8.
Follow Blackmagic Design on Facebook, Twitter and Instagram.
Stay up to date with American Cinematographer on Facebook, Instagram and Twitter.