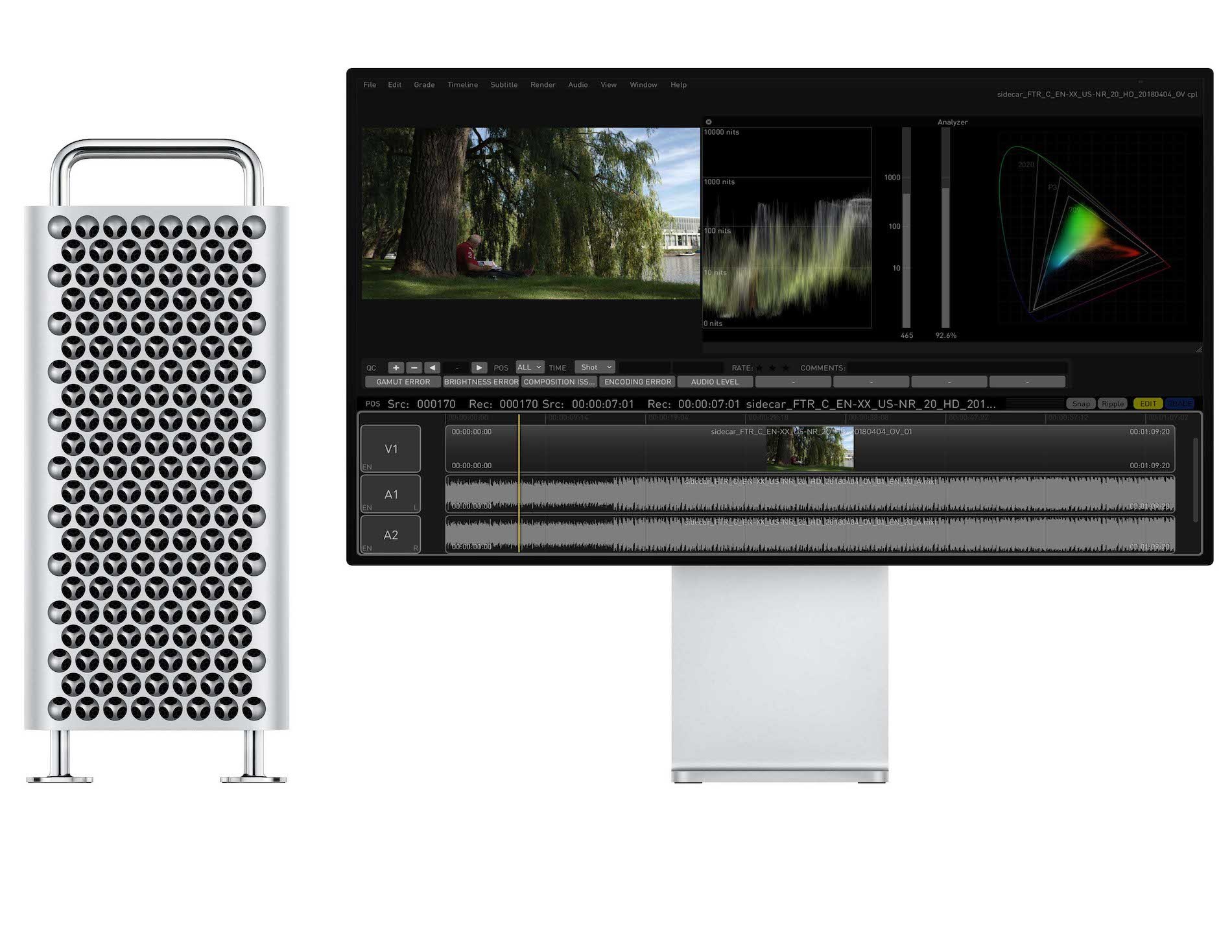 Colorfront Announces Annual Rental for Express Dailies
Users will be able to rent Express Dailies 2020 for $5,000 annually.
ASC Staff
Users will be able to rent Express Dailies 2020 for $5,000 annually.
Colorfront has announced a new, annual rental model for Colorfront Express Dailies that reduces the cost of operating the software. Launching in the first quarter of 2020, Colorfront's subscription service will enable users to rent Express Dailies 2020 for an annual fee of $5,000, including maintenance support, updates and upgrades.
Express Dailies 2020 supports 6K HDR/SDR workflow along with the latest camera and editorial formats, including Apple ProRes and Apple ProRes Raw, Arri MXF-wrapped ProRes, Arri Alexa LF and Alexa Mini LF ArriRaw, Sony Venice 5.0, Blackmagic Raw 1.5 and Codex High Density Encoding.
Express Dailies 2020 is optimized for 6K HDR/SDR dailies processing on the new Mac Pro running MacOS Catalina, leveraging the performance of the Mac Pro's Intel Xeon 28 core CPU processor and multi-GPU rendering.
"Colorfront's Express Dailies 2020 rental option delivers great value for money," said Aron Jaszberenyi, managing director of Colorfront. "When combined with the new Apple Mac Pro and Pro Display XDR, Express Dailies 2020 gives very powerful, new options for filmmakers wanting to take full advantage of 6K HDR/SDR workflows and HDR on-set."
Follow Colorfront on Facebook and Twitter.
Keep up with American Cinematographer on Facebook, Twitter and Instagram.