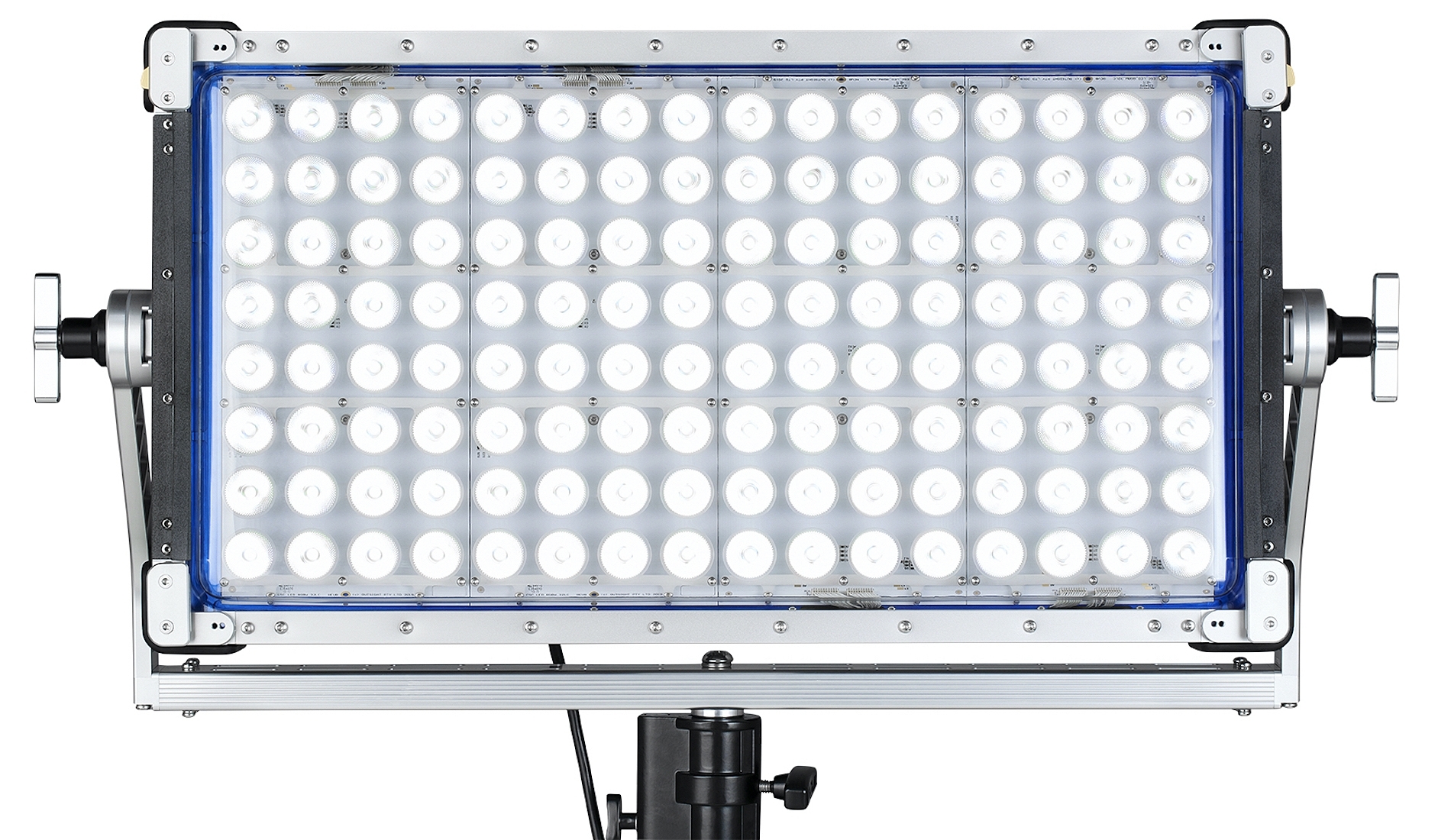 Creamsource Announces Vortex8
The 2'x1' 650-watt LED is IP65-rated water resistant and eliminates external power supplies.
ASC Staff
The 2'x1' 650-watt LED is IP65-rated water resistant and eliminates external power supplies.
Creamsource has launched the Vortex lighting system with the flagship Vortex8, a 2'x1' 650-watt LED. The IP65-rated water-resistant fixture eliminates external power supplies to simplify rigging and cabling.

Crafted to produce a narrow beam angle and high light output, the Vortex8 features extensive, expandable wireless options. It ships with LumenRadio built in and supports Ethernet, Bluetooth, TimoTwo, 5 Pin DMX, WiFi, USB type-A and Creamsource Accessory port.

"When you need to light large areas, you may have tens to hundreds of fixtures, and costs can quickly climb as higher illumination levels or larger coverages are required," says Creamsource CEO Tama Berkeljon. "In terms of dollars per watt, the narrow beam angle of the Vortex8 and its high-wattage design enable the user to cover more area with fewer units. Its precision lens array natively provides a 20-degree beam angle; this yields 13,900 lux at 9 feet in 5,600K."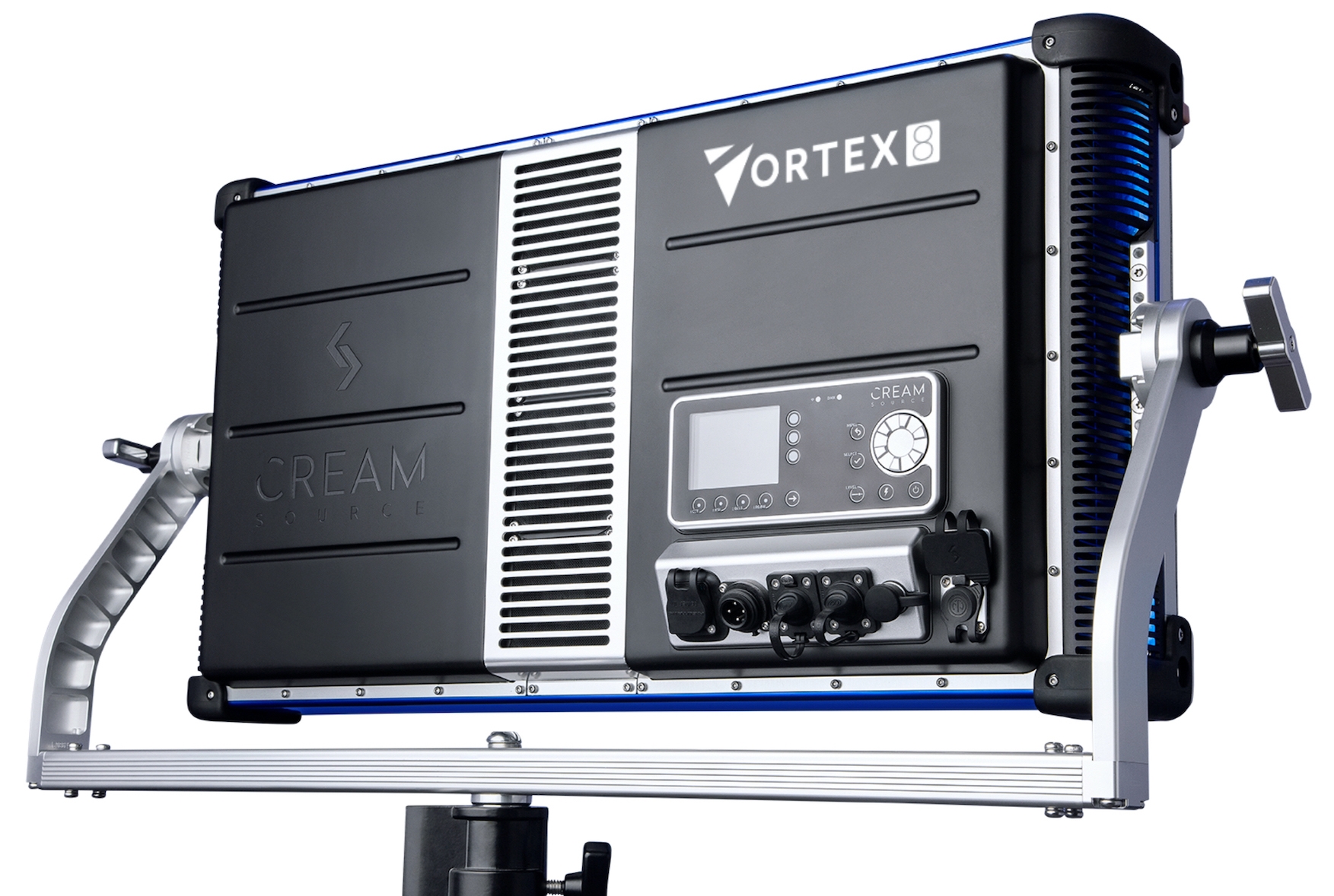 The Vortex8 panel design quickly goes from punchy to soft light, allowing users to bring the fixture closer to the subject without the loss of space. "Point sources are great, but they require more room for diffusion, whereas a panel design like Vortex8 is already spread out, so you can get it closer to your subject and diffuse it right there and still use it in tight spots," says Berkeljon.

A 2'x1' RGBW system with CCT ranging from 2,200K to 15,000K, the Vortex8 can be used as a hard light to bounce or push through diffusion, or as a soft light with the Creamsource Dome or DoP Choice Snapbag. For even greater versatility, the Vortex8 macro-level controls let users manipulate up to eight individual zones. Effects and color gels are built into the latest CreamOS architecture in addition to a range of new features. Rigging is accentuated by an eight-point attachment system that allows a variety of safe and unique configurations. The absence of external antennae limits loss and breakage.

Creamsource is taking preorders for the Vortex8 and will begin shipping it this fall. The fixture lists for $4,999 and includes the company's standard five-year warranty (with product registration).
Follow Creamsource on Facebook, Instagram and Twitter.
Keep up with American Cinematographer on Facebook, Twitter and Instagram.