Fujifilm Launches MK Cinema Zooms
The Optical Devices Division of Fujifilm has unveiled the MK Series cinema lenses for Super 35mm-format E-mount cameras. Designed with emerging cinematographers in mind, the MK series boasts advanced optical performance in an ultra-compact and lightweight design. The first lens in this series is the Fujinon MK18-55mm (T2.9); the Fujinon MK50-135mm (T2.9) will be available this summer.
"Many independent shooters use DSLR lenses, which aren't designed for moving images," says ASC associate Tom Fletcher, director of sales for the Optical Devices Division of Fujifilm. "Our MKs have a seamless manual iris, zero breathing, no ramping or zoom shift, and 200-degree focus rotation. They maintain focus completely throughout the zoom range while covering Super 35mm sensors."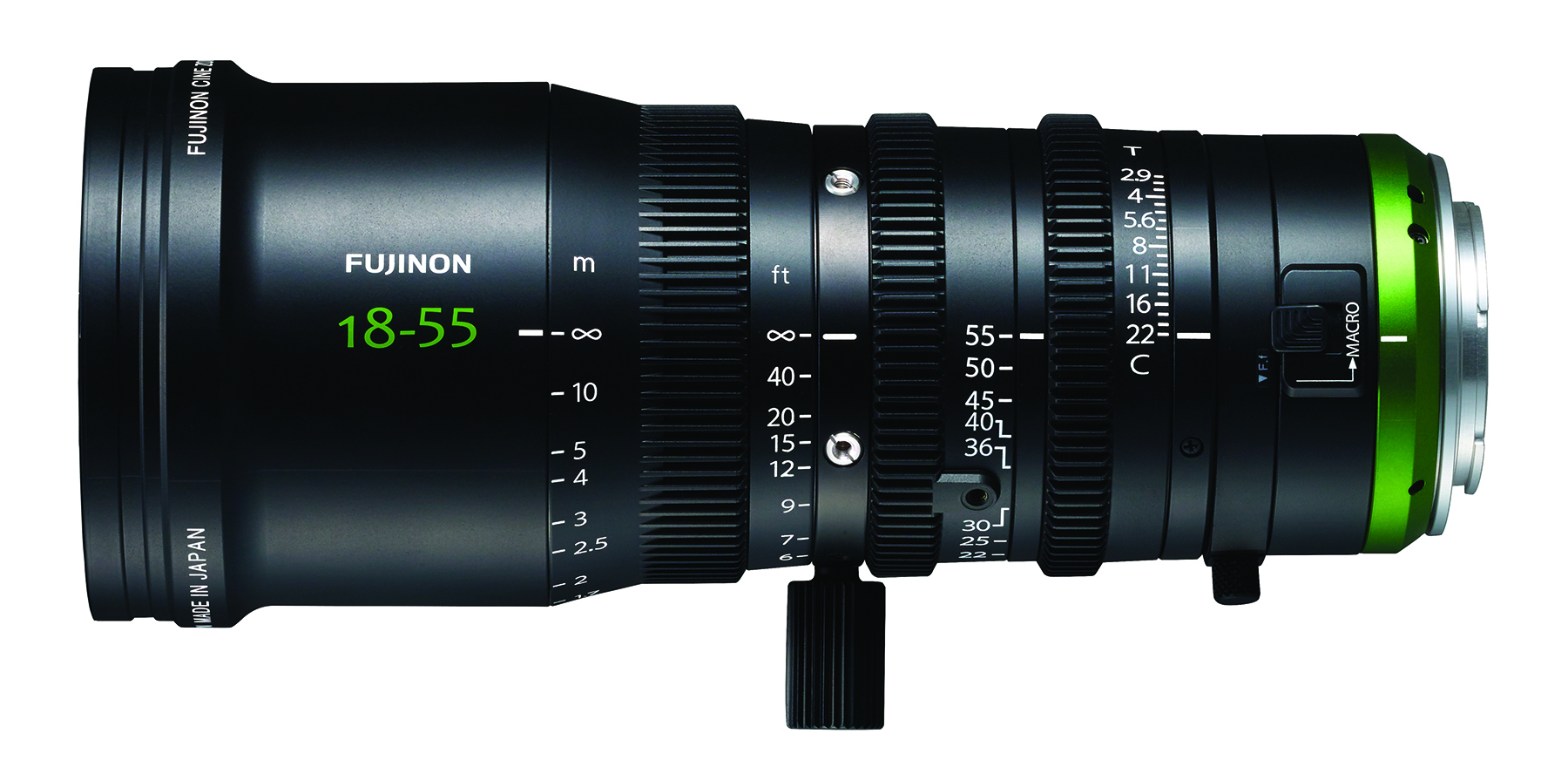 The MK lenses are designed to maintain consistent color temperature with all Fujinon cinema lenses. The series also inherits the Fujinon cine lenses' edge-to-edge optical performance and low distortion. The MK18-55mm and MK50-135mm weigh in at only 2.16 pounds, with front diameters of 85mm and lengths of 206mm. The MK18-55mm's minimum object distance is 2.78', while the MK50-135mm's is 3.93'; a macro function allows for a broader range of close-up shooting.

The lenses each contain a flange-focal-distance adjustment function to achieve optimal camera and lens matching. The short flange focal distance contributes to the lenses' compact size and light weight.

The lenses also feature three rings for manual and independent adjustment of focus, zoom and iris. The focus ring can rotate up to 200 degrees to facilitate precise focusing, and the iris supports seamless adjustment that is free of clicking. Gears for the three rings are positioned in the exact same place on each lens, eliminating the need to reposition accessories when switching lenses. Additionally, only one matte box and one filter size are needed between the lenses.
The MK lenses are compatible with E-mount cameras with a Super 35mm/APS-C sensor. X Mount versions of the MK lenses used in Fujifilm X Series digital cameras (with APS-C sensors) are being developed for launch by the end of this year.
You can read about Fujifilm's demonstration of this new lens system at the ASC Clubhouse here.
For additional information, read visit fujifilmusa.com.