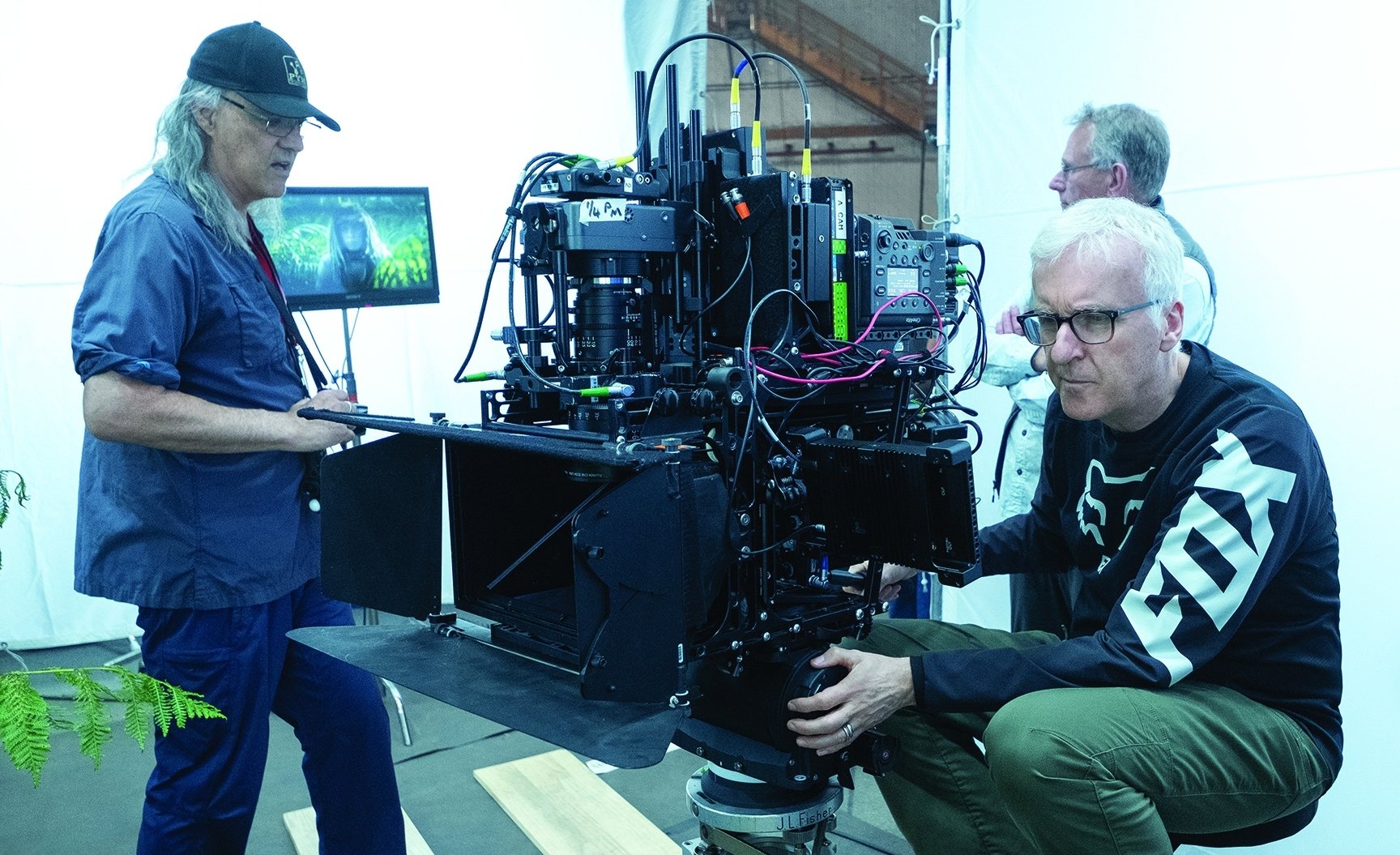 Russell Carpenter, ASC and James Cameron shoot live-action footage with the Cameron-Pace Fusion 3D camera rig. (Unit stills by Mark Fellman. All images courtesy of 20th Century Studios)
January Issue of AC Dives Deep into Avatar
Upcoming first edition for 2023 has a special focus on cinematographer-director collaborations.
ASC Staff
In the cover story for our January 2023 issue, Russell Carpenter, ASC and director James Cameron detail the complex production of their blockbuster 3D sci-fi sequel Avatar: The Way of Water. (This feature article is now posted here for AC subscribers and ASC members.)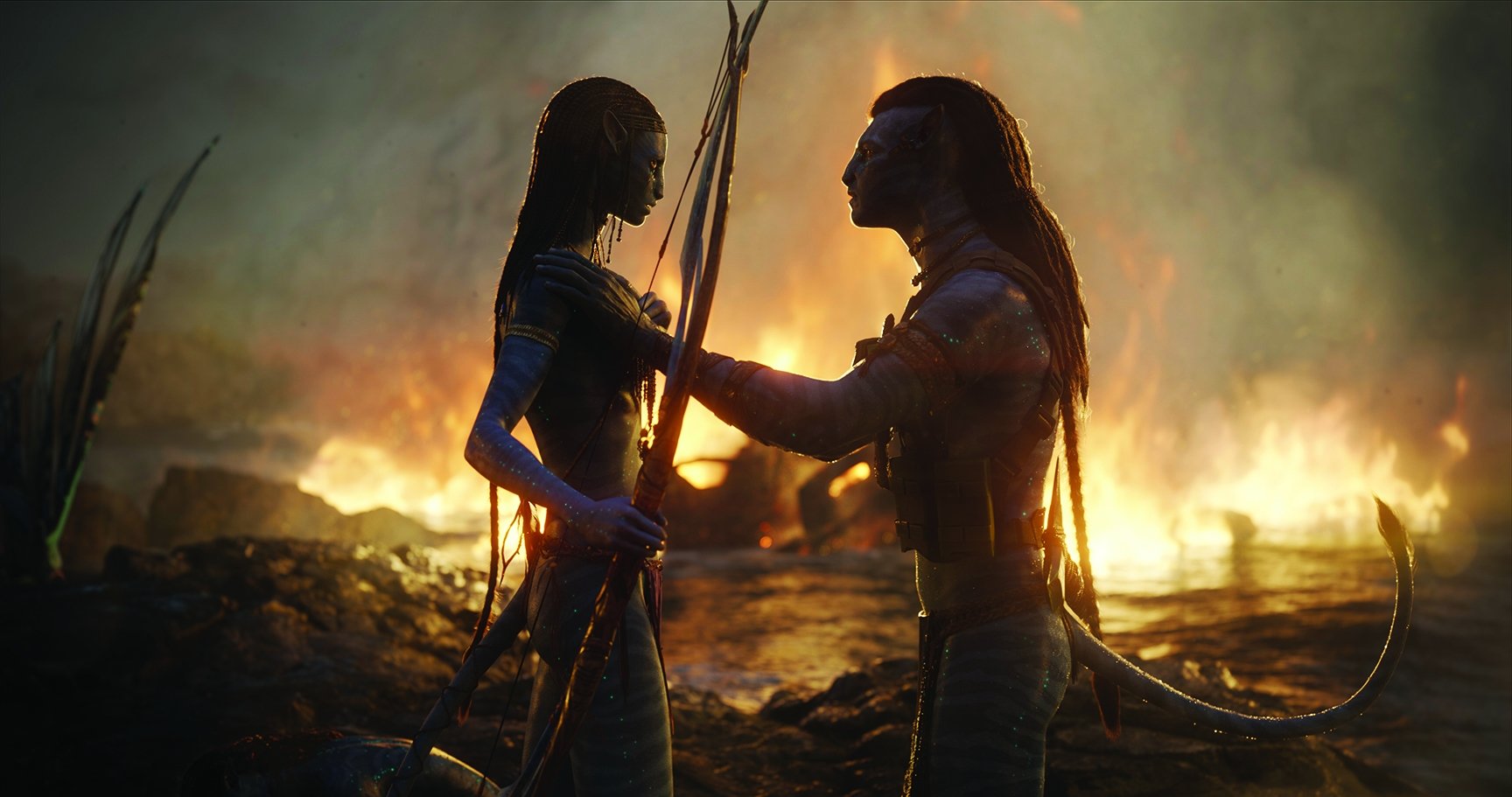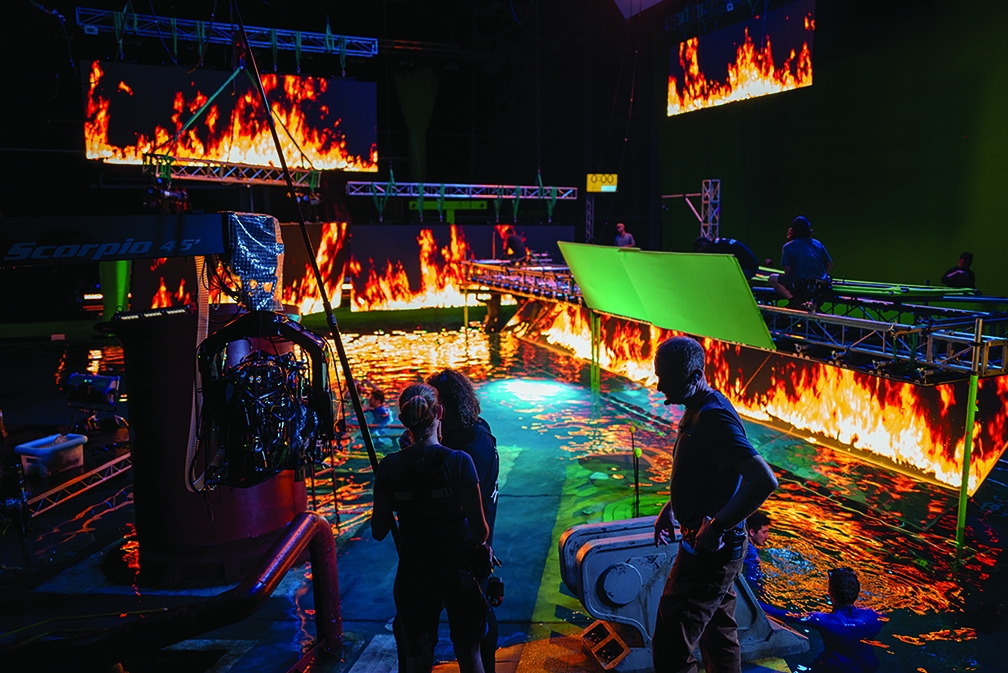 In the intimate English drama Empire of Light, Roger Deakins, ASC, BSC continues his collaboration with director Sam Mendes. To capture his portrait of a complex character in the award-winning drama Tár, director Todd Field enlisted the aid of Florian Hoffmeister, BSC, who composed a symphony of images using custom optics created by Christoph Hoffsten of Arri Rental Berlin. Erik Messerschmidt, ASC and J.D. Dillard discuss shooting the inspirational story of a pioneering U.S. Navy pilot in Devotion, employing numerous techniques to realize various flight sequences.
Here's the breakdown on the rest of this new issue:
• We look back at the outstanding career of famed still photographer and ASC associate member Douglas Kirkland.
• Letter From the President: In his monthly column, ASC President Stephen Lighthill explains the current state of ASC membership, highlighting how today's production opportunities have affected the Society's invitation process based upon outstanding camerawork.

• Picture Partners: Cinematographer Natasha Braier, ASC, ADF and director Maria Schrader discuss how they forged a new creative partnership during the production of the revealing drama She Said.
• Filmmakers' Forum: Writer-Director James Gray details his close working relationship with Darius Khondji, ASC, AFC on the feature Armageddon Time.
• Clubhouse News: Cinematographer Nicole Hirsch Whitaker is invited into ASC membership; Donald A. Morgan, ASC is honored by the Television Academy for his exceptional career; the Ojai Film Fest honors Steven Poster, ASC; our Education and Outreach Committee welcomes students to the Clubhouse; and director-cinematographer discussions highlight the online ASC Clubhouse Conversations interview series.
• Wrap Shot: True Lies — Looking back at the ambitious 1994 action film that marked the first collaboration between Russell Carpenter, ASC and James Cameron.
Subscribers to our print and digital editions will receive this issue soon. Not a subscriber yet? Do it today.