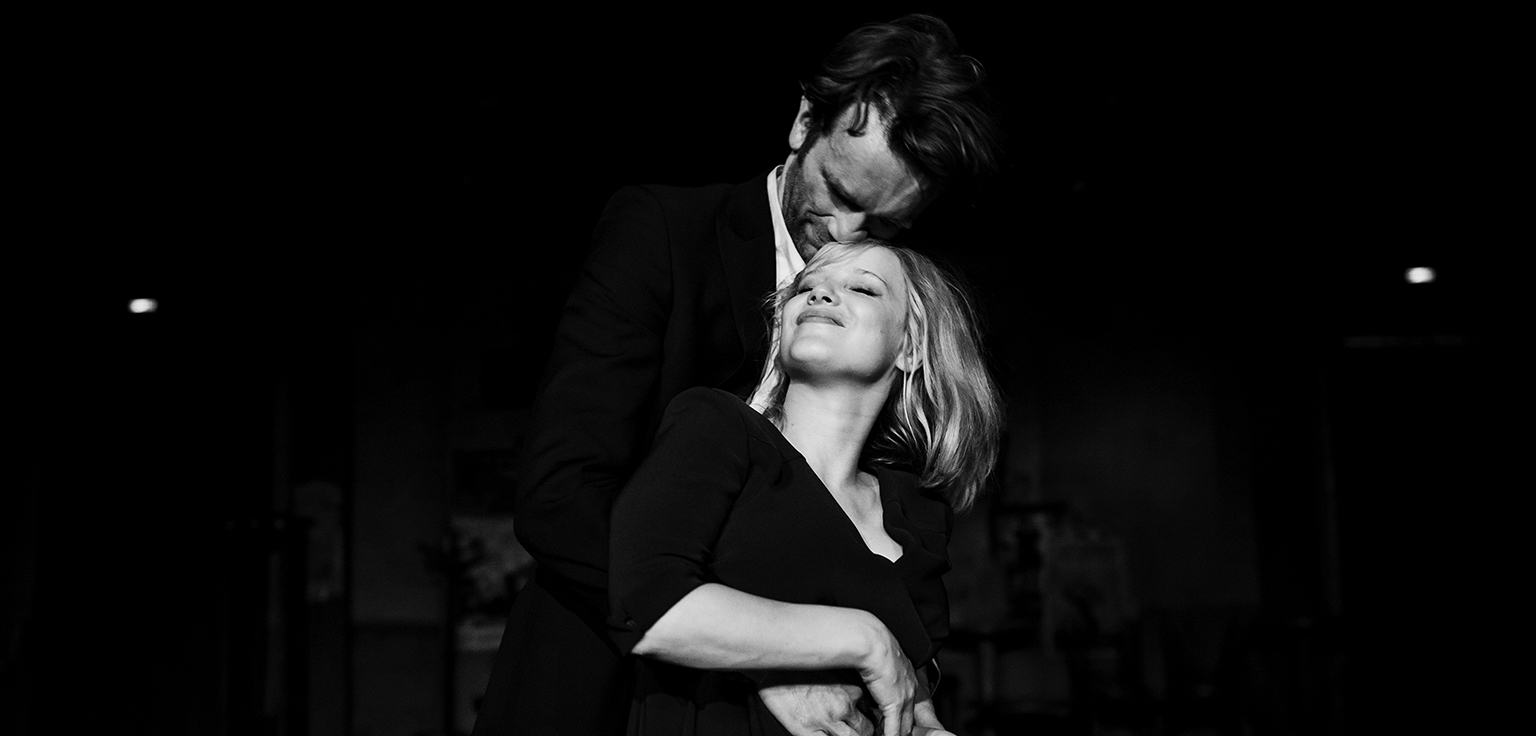 Opposites Attract: Cold War

With an emphasis on long single takes, Lukasz Zal, PSC frames Pawel Pawlikowski's turbulent black-and-white romantic drama.
Jean Oppenheimer
Photos by Lukasz Bak, courtesy of Amazon Studios.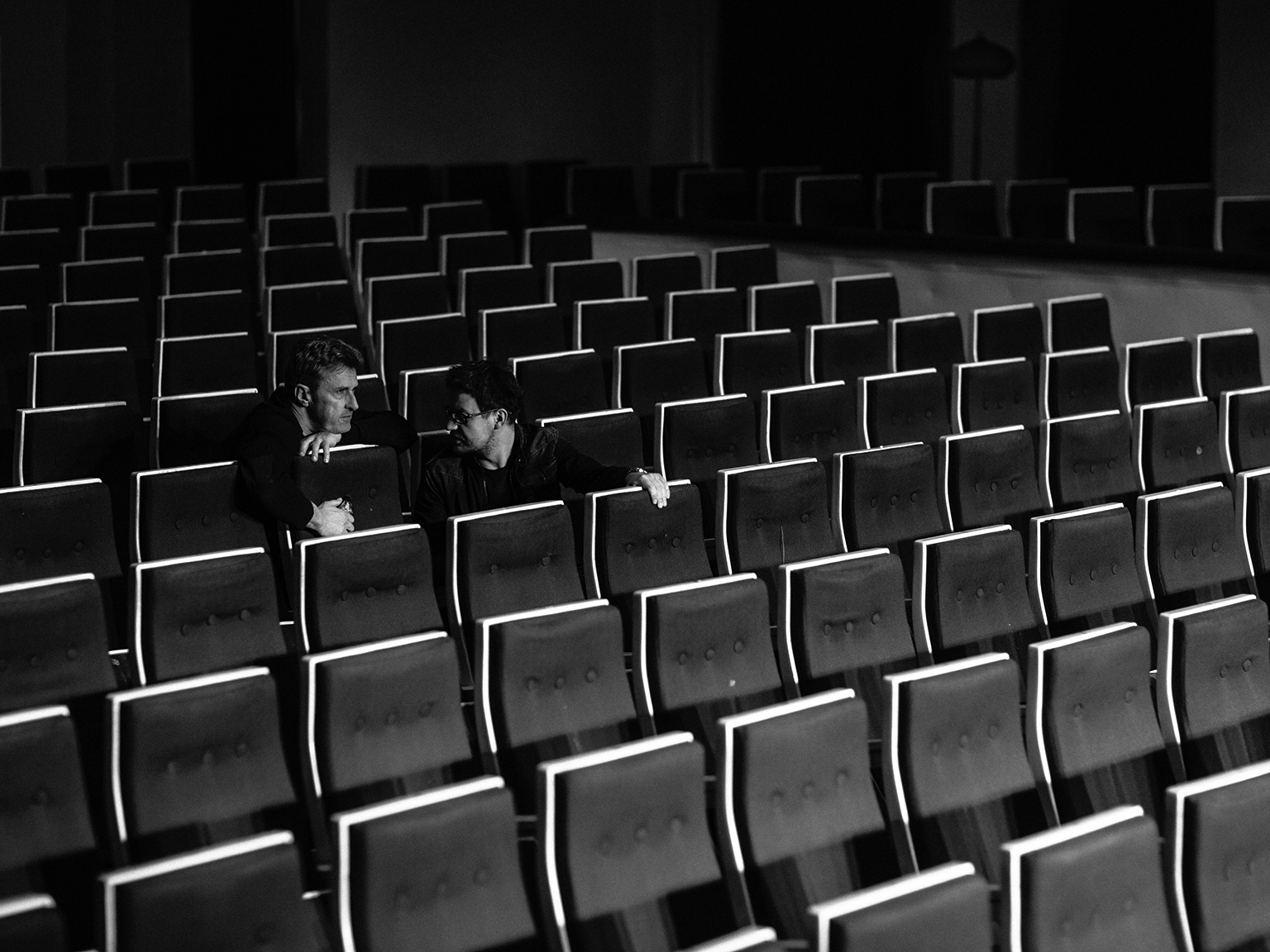 The intimate Polish drama Cold War charts a tempestuous love affair that plays out against the changing political landscape of post-World War II Europe. The title refers to both the ideological divide that arises after the war, and the tensions that continually threaten the passionate but tumultuous relationship between the tale's mismatched lovers.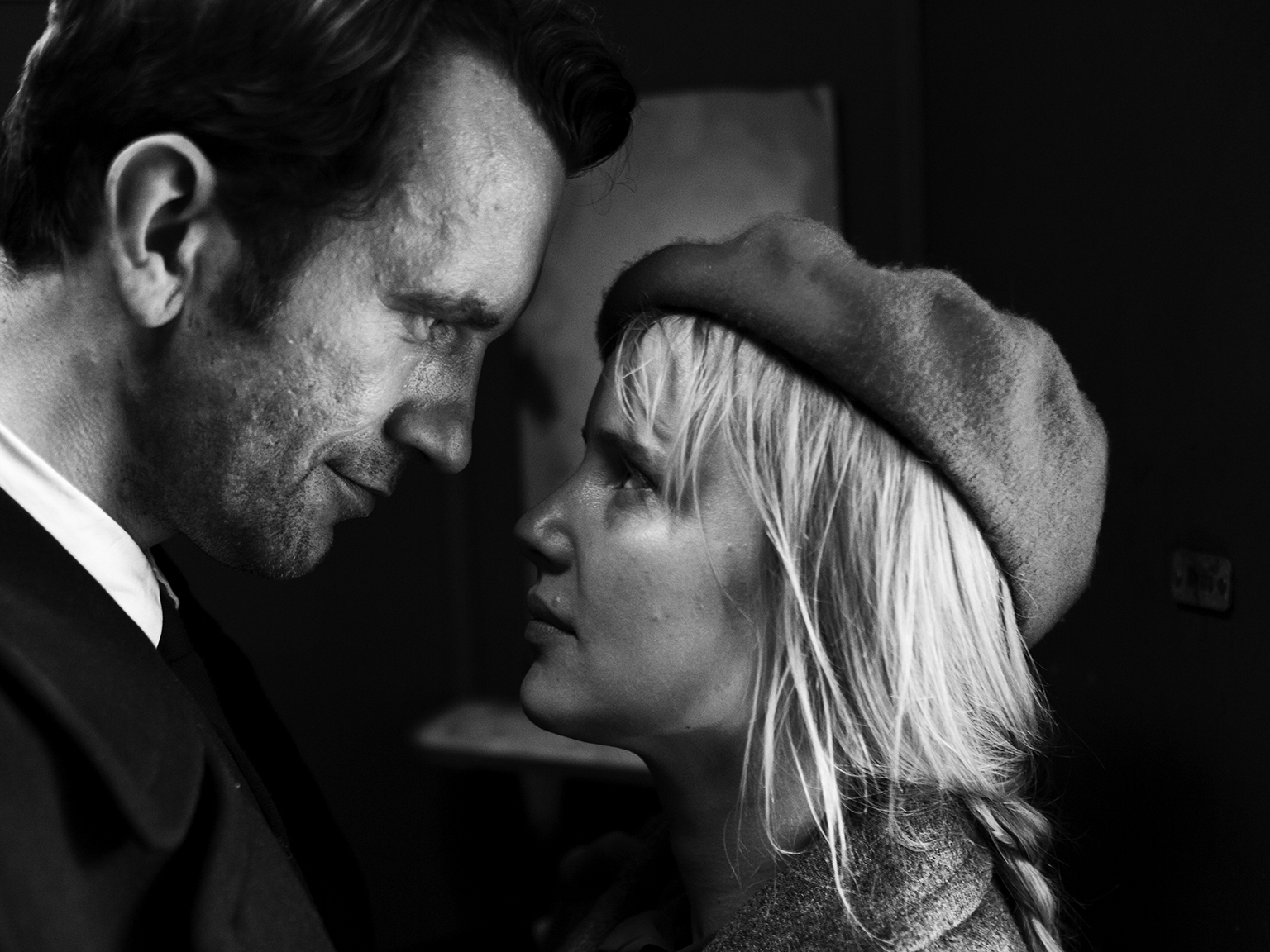 The story begins as Wiktor (Tomasz Kot), a talented composer and pianist, roams the Polish countryside with Irena (Agata Kulesza), a musicologist. Their research into Polish folk music and dance lead to their founding of the Mazurek Ensemble, whose mission is to preserve the country's cultural heritage. Zula (Joanna Kulig) successfully auditions for the troupe, and soon she and Wiktor fall deeply in love. Yet Zula's spontaneous, frank and impatient disposition contrasts sharply with Wiktor's calm practicality — an emotional conflict intensified by Stalin's tyrannical influence on the ensemble, Wiktor's discontent with Soviet rule, and Zula's satisfaction with her Eastern Bloc success.
Cold War marks the second collaboration between cinematographer Lukasz Zal, PSC and director Pawel Pawlikowski — and their second in black-and-white. Their first project, 2013's Ida (AC May '14), was Zal's debut feature as a director of photography. He had begun that project as camera operator, but moved up when Pawlikowski's longtime cinematographer, Ryszard Lenczewski, PSC became ill early in the production. Zal and Lenczewski shared numerous accolades for their work on Ida, including the Golden Frog at Camerimage, the ASC Spotlight Award, and a European Film Award for cinematography. Zal, who notes that he "grew up reading American Cinematographer," was back at Camerimage this past November with Cold War, which won the Silver Frog.
"One of the things I love about working with Pawel is that every scene is like a 'micro film,'" Zal says, speaking to AC by phone from his home in Poland. "He [likes to stage] scenes in single shots, rather than doing typical coverage. While shooting, we were refining all the time — framing and reframing the shots; tweaking composition and adjusting lighting; adding, subtracting and moving objects within the frame. Pawel is always trying to capture that one magical moment when all the elements will synchronize in one take. For me, this is cinema."
"The majority of the film was shot on the 32mm, which is like the human eye. That [focal length] also works best in terms of showing people in their surroundings."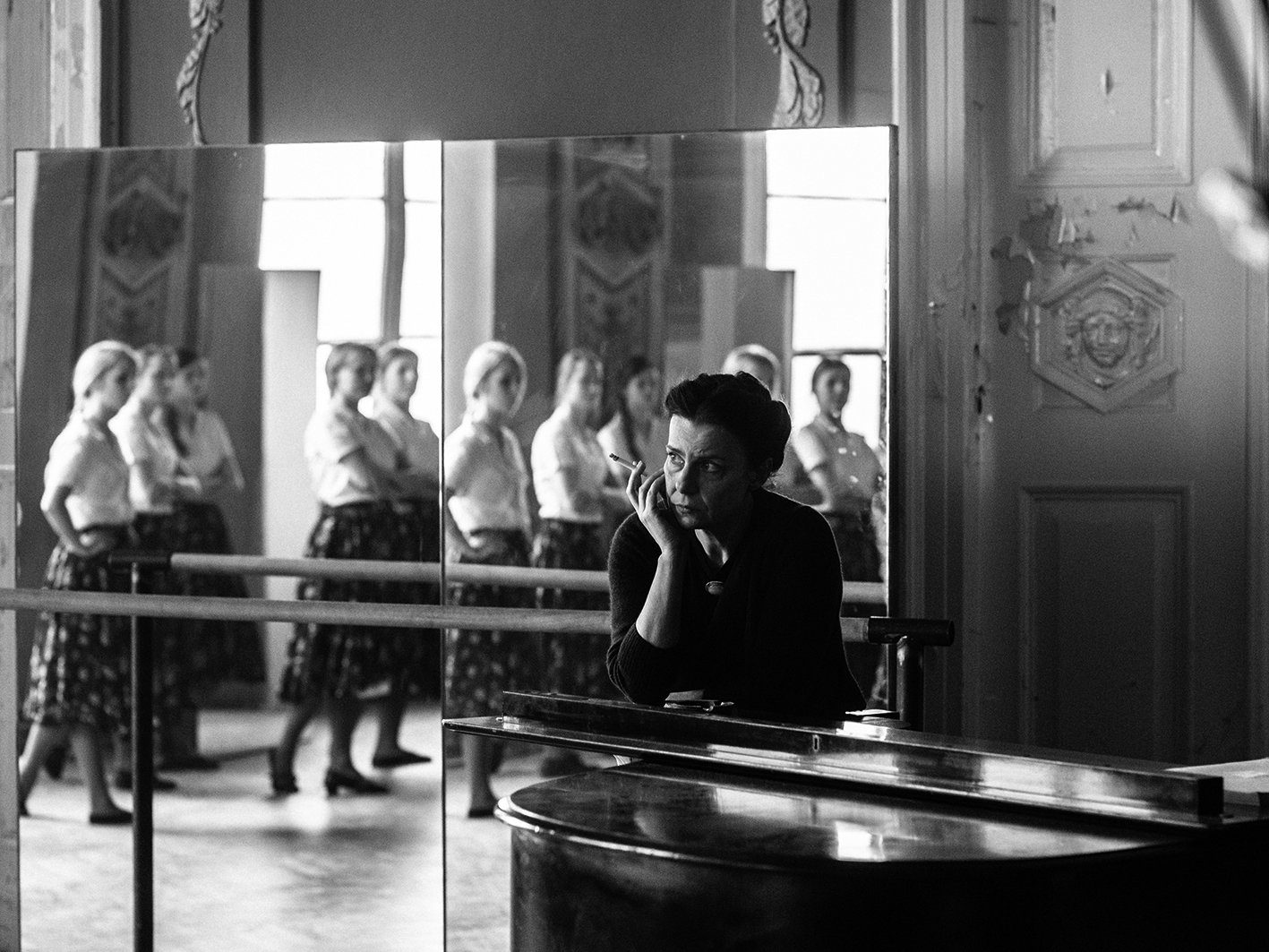 Both director and cinematographer wanted the look of 35mm for Cold War, though budgetary limitations prevented them from shooting on film. Zal — also known for the features Loving Vincent, The High Frontier and The Here After — suggested shooting on Arri's Alexa XT and grading for the appearance of 35mm. "We built a simple set for our actors, put them in costume, and shot scenes both on 35mm and the Alexa, using the same lenses from the same angles," Zal says. "We tested a variety of lenses, fabrics, and shades of gray, and we experimented with lighting. We [graded and] found a look we liked on 35mm; then we decided to find an equivalent on the Alexa and master it to the point where it would be hard to distinguish [from 35mm]. For shooting, we created LUTs — one for day, the other for night."

Zal opted for the Arri/Zeiss Ultra Prime lenses he'd employed on Ida, which he says performed beautifully on Cold War."The majority of the film was shot on the 32mm, which is like the human eye," he notes. "That [focal length] also works best in terms of showing people in their surroundings." Angénieux Optimo 24-290mm (T2.8), 19.5-94mm (T2.6) and 45-120mm (T2.8) zooms were pressed into service as well. All were supplied by rental company The Out of Frame in Warsaw.
"You always need to be aware of what reality is giving you, and throw away [ideas] that no longer work."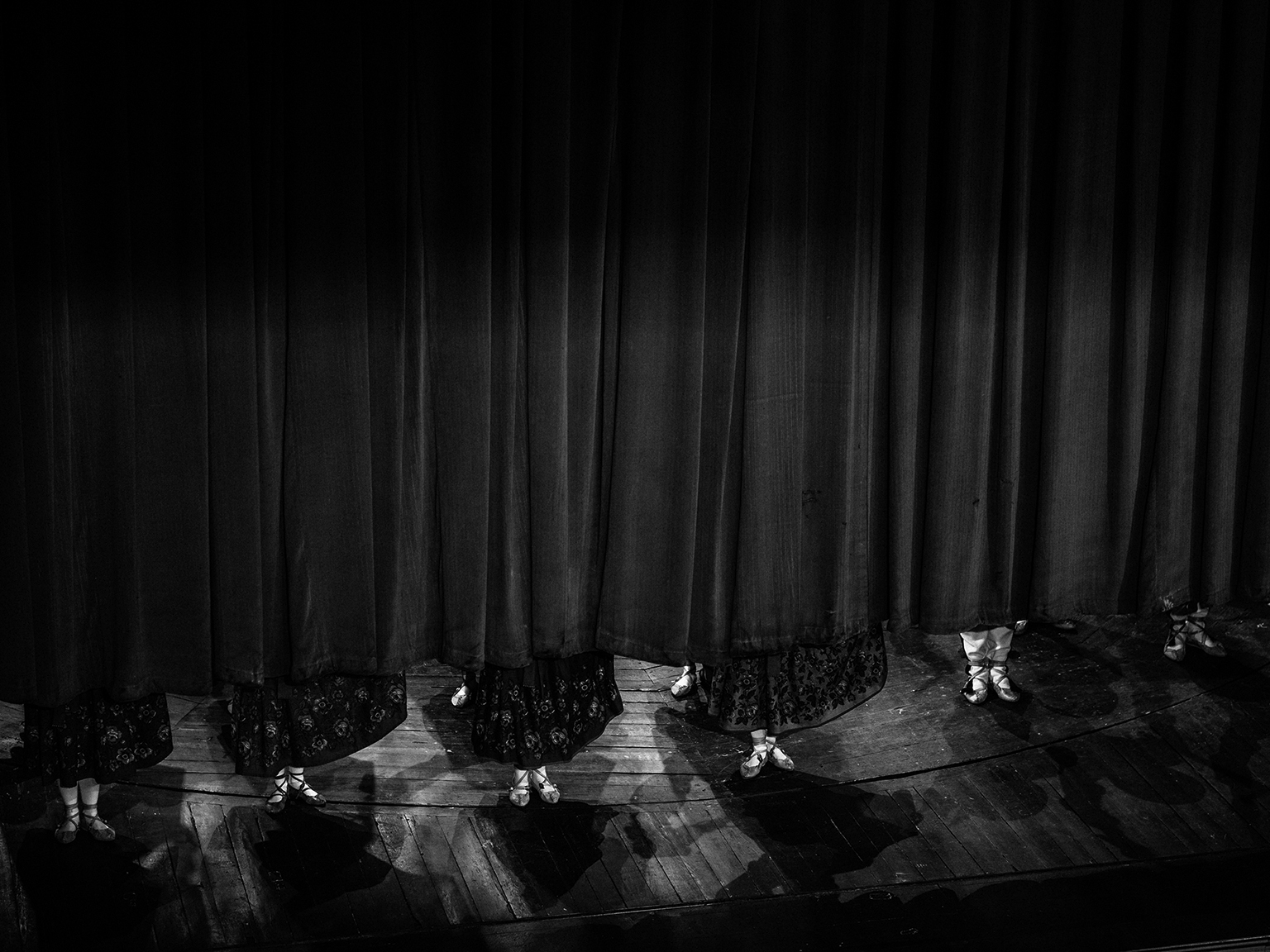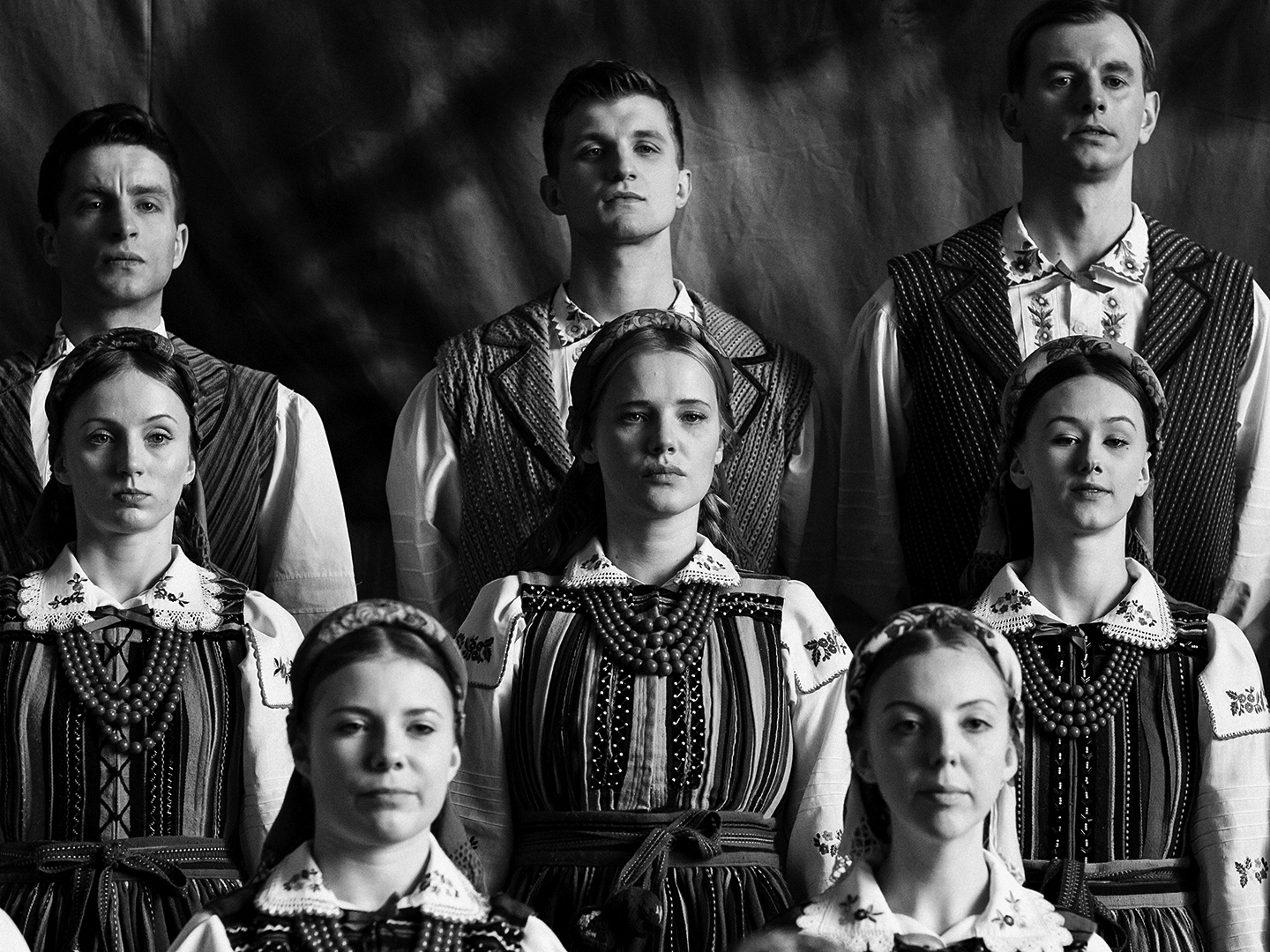 Pawlikowski, Zal, and production-designer duo Katarzyna Sobanska and Marcel Slawinski spent a full six months discussing and prepping for the film. "We spent about 30 days going on recces, placing production people at every location, and trying out different camera angles," Zal recalls. "We were very well prepared, but when you actually start shooting a film, it can take on a life of its own. You always need to be aware of what reality is giving you, and throw away [ideas] that no longer work."

Regarding his decision to frame for the 4:3 aspect ratio, Pawlikowski notes, "It is a very good format for portraits and double portraits. It is much more precise in what you show and don't show. Ida was [also] shot 1.33:1, and was quite flat. We wanted more depth in Cold War, which is a very intimate love story."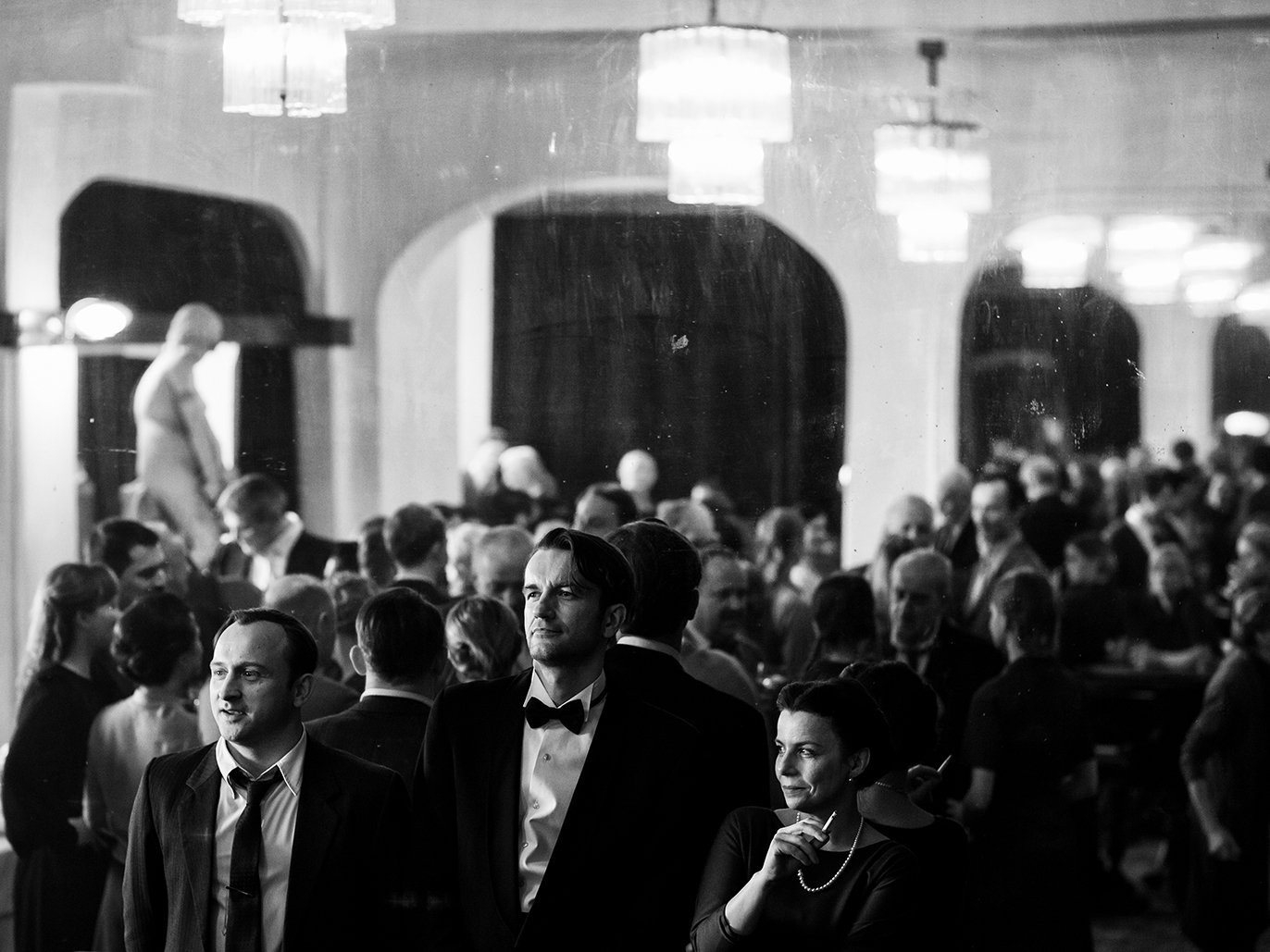 Preproduction was followed by seven months of shooting — from January through August 2017 — but with many breaks in the schedule to accommodate the weather and the availability of the professional folk ensemble that appears in the movie. The feature was shot in Poland, Croatia and Paris. Paris interiors were captured in Poland. The filmmakers eschewed stage work for the production, shooting on practical locations and on location-built sets.
"Contrast was one of the most important elements in the film," Zal notes. "It is present in every layer, starting from the construction of the shot and the frame, the way the scenes connect, all the way to the 'emotional temperature' between our characters. Not only in terms of lighting, but also production design and locations — different grains of wood, different shades of gray, props that offered some contrast and separation."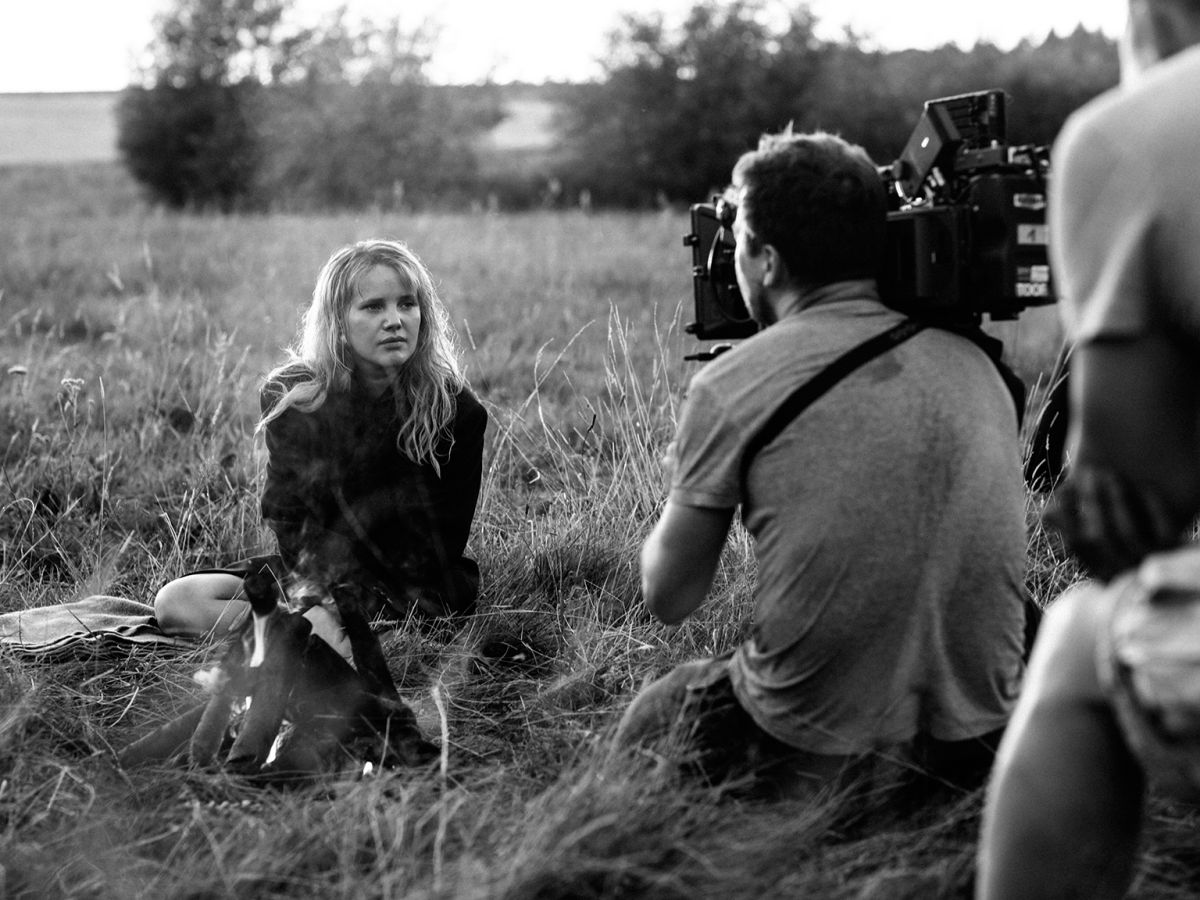 Shot chronologically, the picture opens in 1949 in a poor rural village in Poland. A fiddler and a piper, their faces eerily expressionless, play in front of a small crowd. The scene has a rustic, grainy, documentary look and feel, with almost no contrast — just shades of gray. "That was our first day of production," the cinematographer recalls. "Pawel found the two performers at a folk festival." The next several shots retain the documentary feel, but are more tableau-like — single, static frames in which people sing or dance for Wiktor and Irena. The grays are slightly more tonal, but the feature's visual style really only starts to change at Mazurek headquarters, where additional auditions — including Zula's — are held.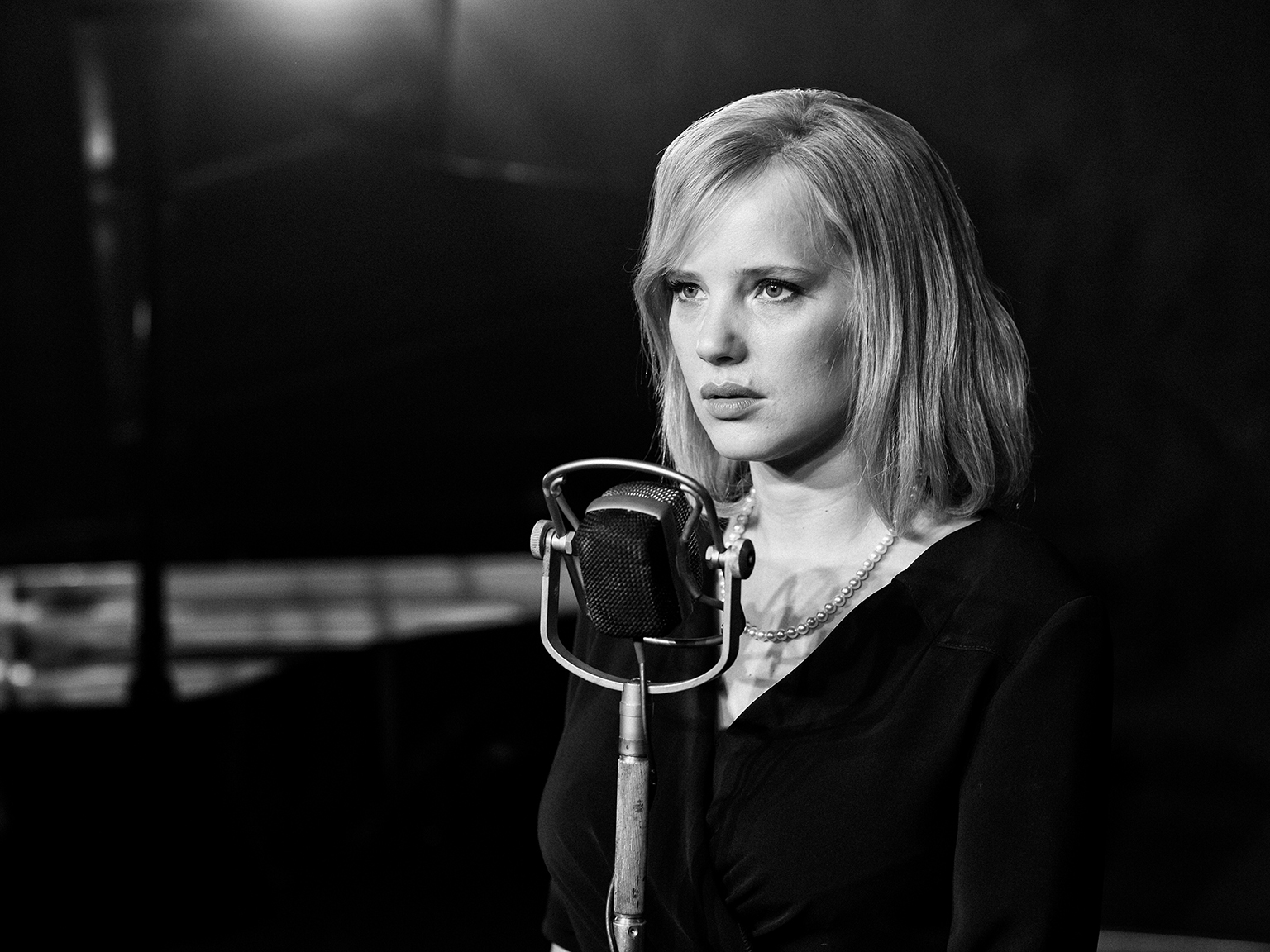 "Zula is [really] the trigger for the camera — the force that makes the camera move," Zal explains. "Once she appears, and especially once her romance with Wiktor begins, the story takes on a more narrative quality and the visual contrast increases. We used either a 1⁄2 or a 1 Black Satin [lens filter] on Joanna, mainly for her close-ups."
Poland is where Zula is happiest, and the scenes there are shot with deep focus and on wider lenses — specifically the 28mm, 32mm and 40mm focal lengths. The style shifts in Paris, where Wiktor is happy but Zula is not. Longer lenses — 50mm and 65mm — and shallower depth of field suggest discord in their relationship and Zula's sense of alienation.
"We were using f/4 to f/5.6, and even f/5.61⁄2, for both day interiors and exteriors in Poland," Zal says. "It's a depth of field reminiscent of old cinema. In Paris we wanted shallower focus, and generally stayed at or around f/2, or at f/2.8 [on the] zooms. Ultra Primes work exceptionally nicely when wide open."
In terms of lighting, Zal notes, "We were trying to achieve high contrast, but with soft light. I like mixing HMIs and tungsten, not because of the needs of the film, but because tungsten lights are easier to dim than HMIs." He adds that at night, they would hide small LEDs on walls and under tables.
Egg crate, butterflies and flags were ubiquitous throughout the production. "In Poland, even for exteriors, we used 4-by-4-meter and 6-by-6-meter butterflies," the cinematographer reports. "Black butterflies for negative fill and white butterflies when we used 9Ks and occasionally Arrimaxes.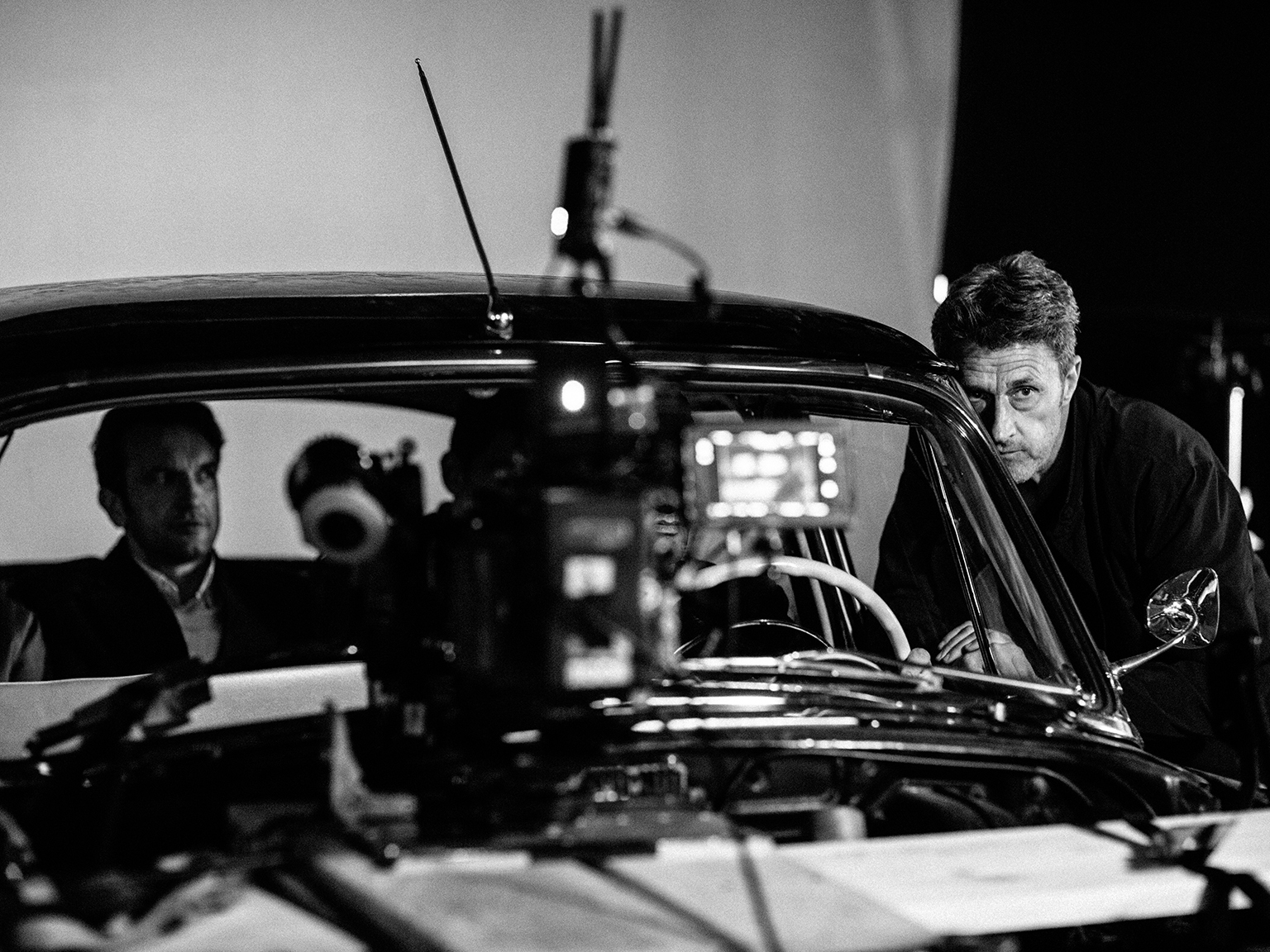 "We used a lot of diffusion on Cold War," Zal continues. "We were always lighting through butterflies with Full, Half or Quarter Grid fabric, or artificial silk. We used a lot of depron as well, not just as diffusion but also for bouncing." Other diffusion filters included White, Brushed Silk and Hollywood Frost, as well as Quarter and Light Grid Cloth.
In Paris, the production employed practical "in-frame existing streetlights, and added movie lights off-screen," Zal says. "We often used cherry pickers for night shots — fitted with 9Ks [diffused through] 4-by-4-meter butterflies — as backlight." The filmmakers also employed a smaller cherry picker, whose base was placed behind the camera, and whose arm — which was fitted with a lamp — extended to reach behind the actors in order to achieve "kicker or backlight, just on characters when they were close to camera," the cinematographer notes.
The production's lighting package, sourced from Krakow-based rental house Gaffers, included Arri SkyPanels; Aladdin LED panels; LiteGear LiteMats; Kino Flo units; PAR 64s; Arri M-Series 9K, 4K and 1.8K units; Dedolight's Octodome; and 2K, 1K and 650-watt Fresnels.
The cinematographer notes that his overall preference for multiple sources extended to his lighting of actors. "I like to wrap light around them," he says.
The majority of Cold War was captured using a single camera, with Ernest Wilczynski and Jaroslaw Wierzbicki serving as operators — the latter of whom was called into service for Steadicam work. Only the Mazurek Ensemble performances required two cameras. "Although we had a lot of wide shots and exteriors, most of the film consists of two-shots of Wiktor and Zula," Zal reports.
Aside from Steadicam, handheld and a small amount of crane work, the Alexa XT generally stayed on a dolly, even for static shots. "We were adjusting all the time — higher, lower, boom up, boom down — constantly looking for the best angle," Zal says. The camera was mounted to an OConnor head for the dolly shots — as well as the crane shots, for which Wilczynski rode the crane and operated manually, eschewing remote work. Steadicam was used extensively for Paris exteriors.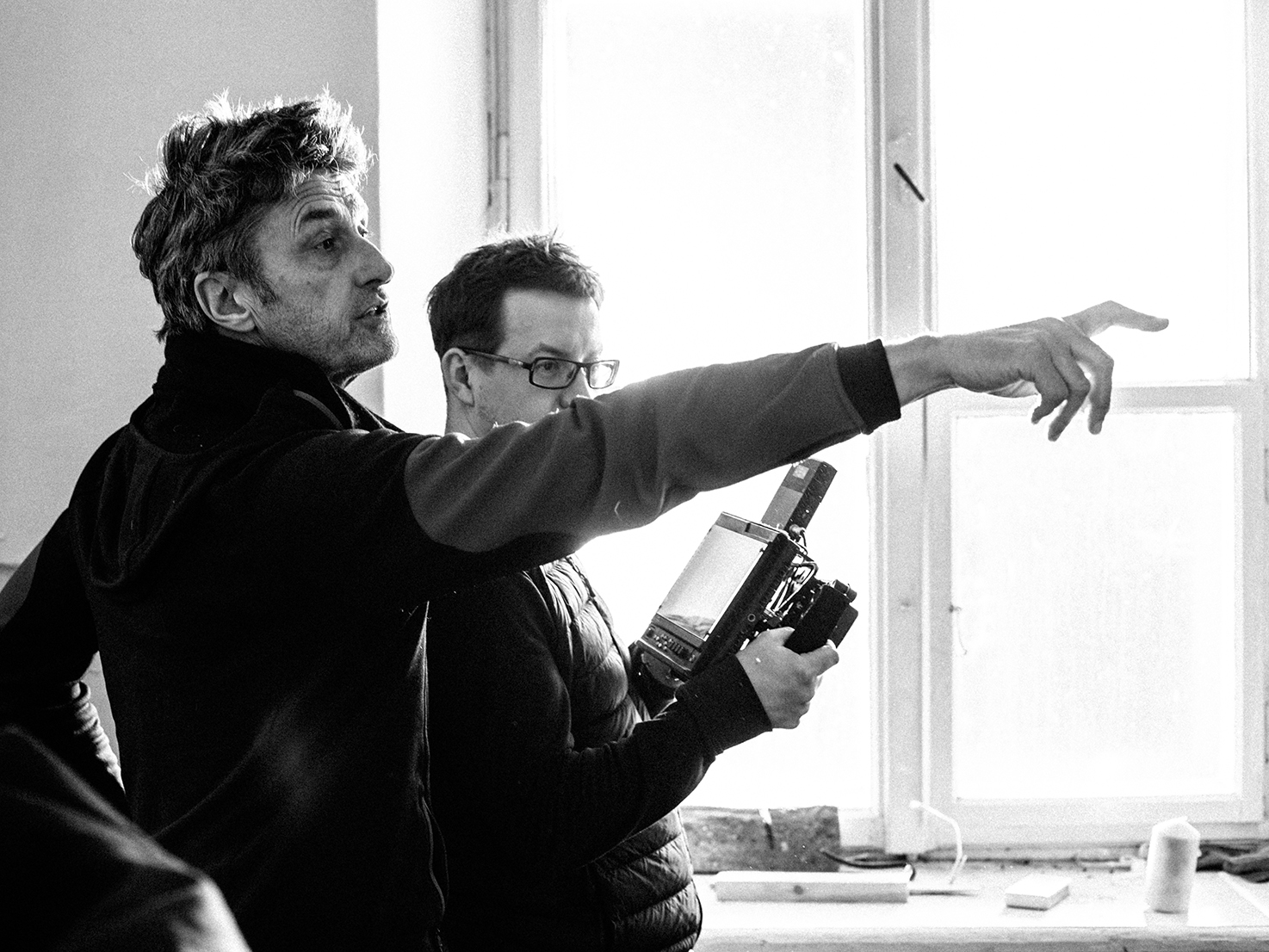 A notable example of the director's affinity for long takes is the oner that begins with a bored Zula sitting at a table at a nightclub while Wiktor talks to his friends. Suddenly, the song "Rock Around the Clock" cues up. Zula jumps up and runs onto the crowded dance floor, where she starts bopping to the music with a succession of partners. "It was a single shot lasting several minutes," Zal says. "Ernest was on a handheld camera, [moving among the dancers]. We lit from above with PAR 64s and Fresnels, which were visible in the shot. Production designers Katarzyna Sobanska and Marcel Slawinski designed and built the club in a hotel."
The cinematographer notes that there were numerous applications of handheld work over the course of production. "Most of the emotional, intimate shots between Zula and Wiktor were handheld," he says. Zal adds that handheld was employed for the scene in which "Zula is dancing and drinking in a pub at a party in East Berlin, [as well as] the whole beginning with the folk musicians."
A far more complex example of a striking oner was also the cinematographer's most challenging sequence on the feature, as well as the most time-consuming in postproduction. The shot, which depicts Wiktor's defection to West Berlin, involved stitching together footage from two separate locations in Wroclaw, Poland. We first see Wiktor in a long Steadicam shot, walking down a street amid the ruins of unreconstructed East Berlin. He stops at a wooden post near a crumbling building and waits for Zula. The shot of Wiktor standing at the post as he chain-smokes cigarettes is intercut with shots of Zula sitting in a pub. Each time the montage returns to Wiktor, it is later in the day, eventually turning to dusk and then to night.
He finally gives up and defects without her — and as these are the days before the Berlin Wall, this simply means walking into West Berlin, just a few feet away. The camera — affixed to a track-mounted dolly and paired with the 19.5-94mm lens — follows Wiktor as he walks toward his new life.
Footage captured at the second location picks up from there, as he enters an environment vastly different from the run-down eastern part of the city he's just fled. Even at night, West Berlin has an air of prosperity, with people milling about, cars driving by, newly constructed buildings, and neon advertising signs filling the streets.
A full 70 percent of the shot was generated in post, "but also quite a lot — people, cars and some decoration — was done in camera," Zal says. "We had four cherry pickers and an assortment of 4Ks, 9Ks, 18Ks, and smaller sources like Rifas and Kino Flos. Fresnel lamps lit up two giant greenscreens — one about 80 meters long by 8 meters high, and the other 30 meters by 4 meters — that were erected on-site, allowing effects artists to later create the vibrant West Berlin background.
"We decided to shoot at magic hour in order to take advantage of the ambient sky light," he continues. "During grading, we gave the scene more of a night look while retaining a bit of the sky's pastel light. We only had time for four or five takes in the best light, because magic hour is so short. I had to readjust the lights on the cherry pickers for each take. All the lamps were on dimmers."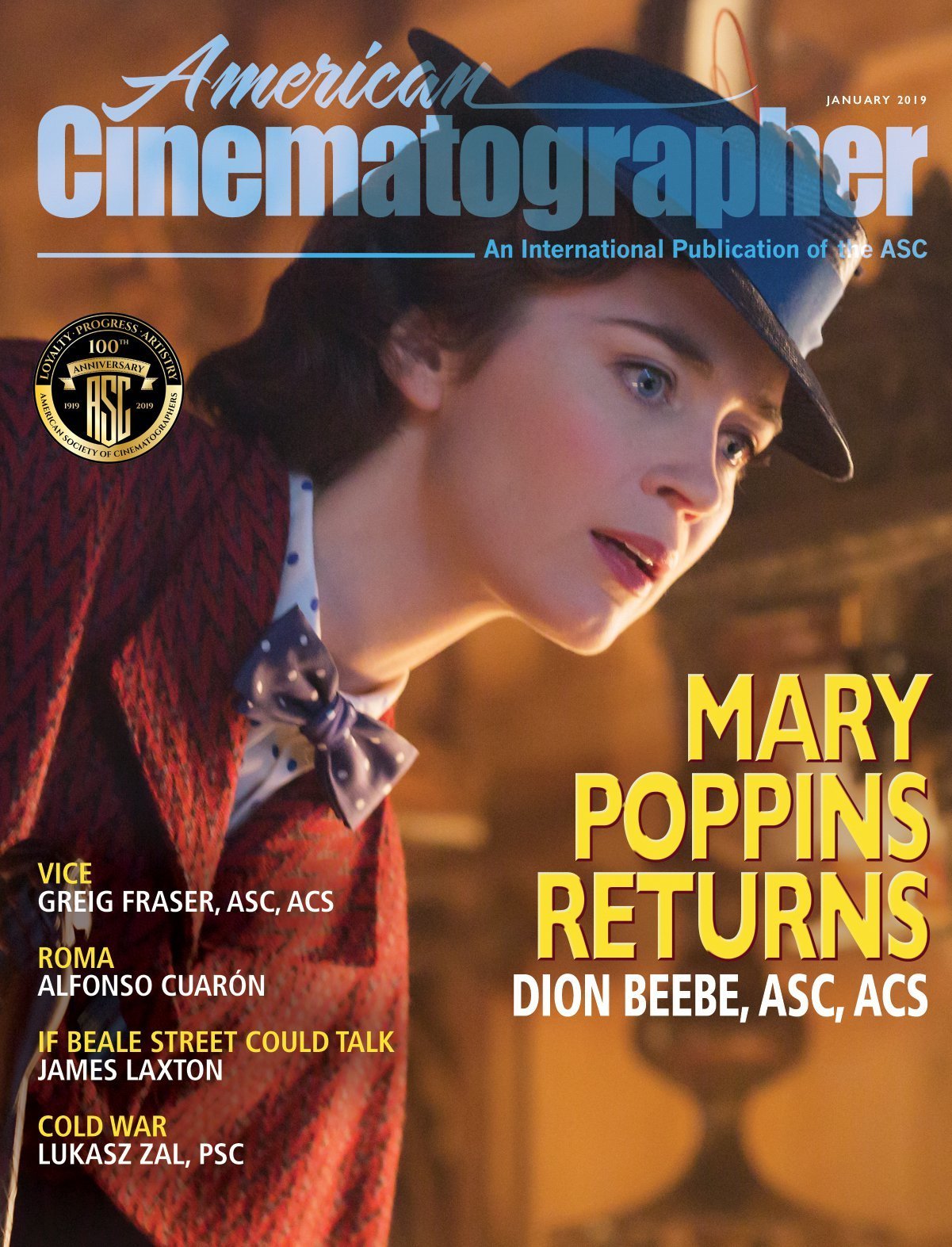 Zal offers high praise for his entire crew, noting the contributions of focus puller Radoslaw Kokot, gaffer Przemyslaw Sosnowski and key grip Tomasz Sternicki — as well as colorist Michal Herman at DI Factory in Warsaw. The cinematographer makes special mention of digital-imaging technician Lukasz Brzozowy, who passed away last summer
On working with Pawlikowski, Zal notes, "Although Pawel is very prepared, he is always sculpting and refining, looking for a little bit more here, a little less there — adding and subtracting all the time to arrive at some essential truth."
The director found working with Zal to be equally satisfying. "Lukasz has great energy and a great sense of light," Pawlikowski attests. "We have a harmonious, friendly, symbiotic relationship."
---
On February 9, 2029, Zal won the ASC Award for his outstanding camerawork (complete event story here):