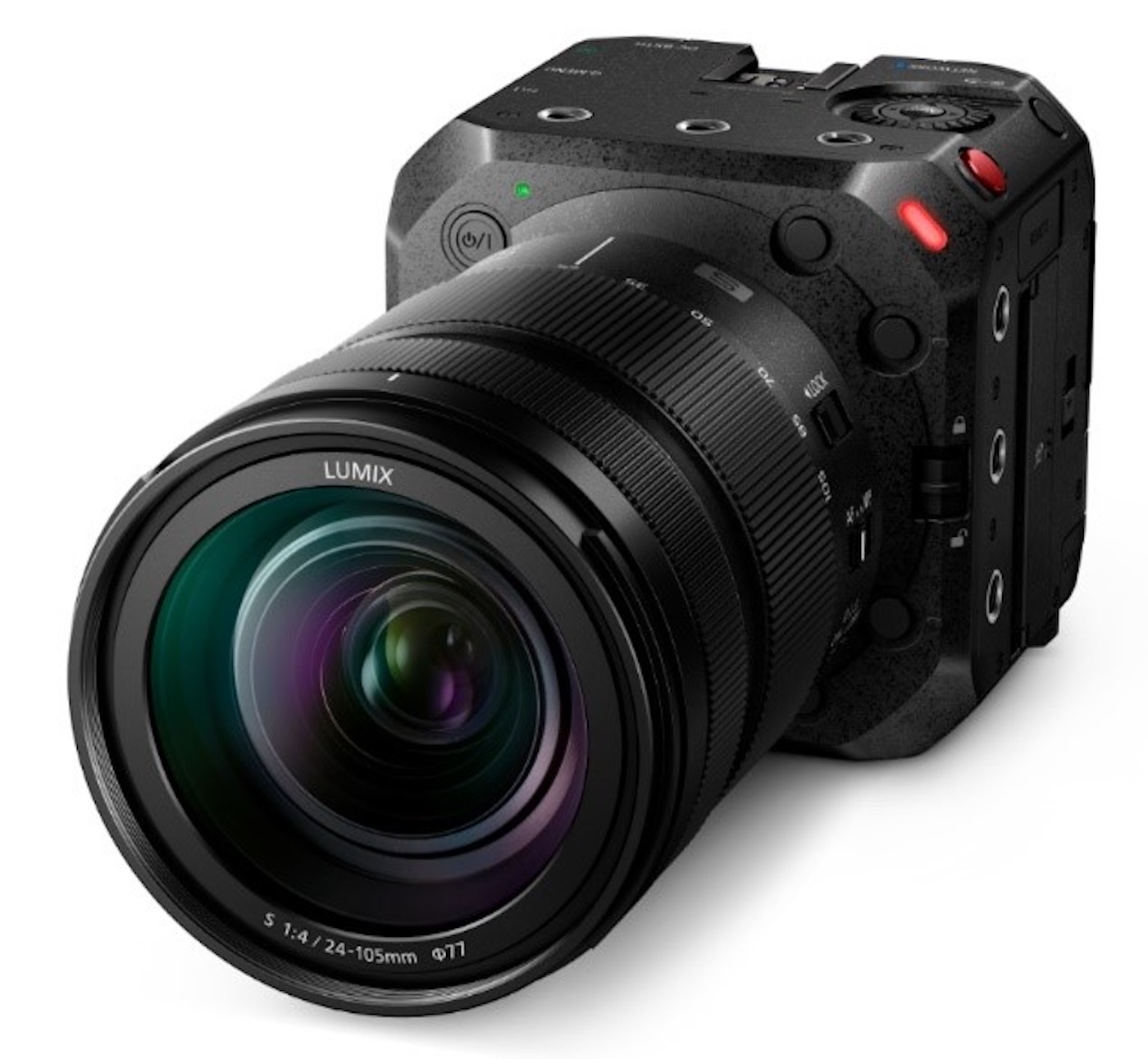 Panasonic Unveils Lumix DC-BS1H
Set to begin shipping in November, the digital single-lens mirrorless camera offers the performance of the Lumix S1H in a compact, box-style profile.
ASC Staff
Set to begin shipping in November, the digital single-lens mirrorless camera offers the performance of the Lumix S1H in a compact, box-style profile.
Panasonic has announced the Lumix DC-BS1H digital single-lens mirrorless camera, which combines the performance of the Lumix S1H with a compact, box-style profile.
The Lumix BS1H accommodates a 24-megapixel full-frame sensor with Dual Native ISO technology and includes features such as 6K full-area high-resolution recording, excellent low-light performance and a dynamic range of more than 14 stops.

The connectivity and mobility of the BS1H allow users the flexibility to create their ideal camera system according to the scenario. In addition, when the BS1H is used alongside other Panasonic Lumix production cameras, image consistency minimizes postproduction processing.

The BS1H contains a 24.2-megapixel 35mm full-frame CMOS sensor (35.6mm x 23.8mm) that captures 6K resolution. With an active resolution of 6,024 x 4,016, the BS1H delivers approximately 24.2 million photosites. Adoption of an OLPF suppresses moiré and false color. The image sensor with Dual Native ISO minimizes noise generation by choosing an optimal circuit to use according to the sensitivity before gain processing. In combination with optimum signal processing by the Venus Engine, it assures maximum ISO 51,200 high-sensitivity recording with minimal noise.

Maximizing the use of the pixels in the full-frame image sensor, the BS1H is capable of 6K/24p, 5.4K/30p (3:2 aspect ratio) or 5.9K/30p (16:9 aspect ratio) video recording. It also provides 10-bit 60p 4K/C4K*1 HEVC video recording when using the image area equivalent to Super 35mm. The 4:2:2 10-bit 4K30p is recordable in H.264 at its full area. Its high-resolution data can also be used for creating 4K videos with higher image quality or for cropping images in 4K.

The BS1H features the color capabilities of Panasonic's VariCam line, enabling filmmakers to capture accurate colors and rich skin tones. The camera delivers 14+ stops of dynamic range with a V-Log to precisely reproduce everything from dark to bright areas. Its CMOS sensor achieves V-Gamut, which is wider than BT.2020.

In addition to HDR video recording, the BS1H records video with a designated gamma curve compatible with ITU-R BT.2100, and users can choose Hybrid Log Gamma in Photo Style.

Capable of 4:2:2 10-bit 4K 60p/50p HDMI output, the Lumix BS1H adopts a new heat-dispersion structure that achieves unlimited video recording in a variety of recording formats, including 4:3 Anamorphic mode, and provides two alternatives for raw workflow; [5.9K]/[4K]/[Anamorphic (4:3) 3.5K] 12-bit raw video data can be output over HDMI to save Apple ProRes Raw on the Atomos Ninja V or save Blackmagic Raw on the Blackmagic Video Assist 12G HDR.

The Variable Frame Rate lets users record over-cranked/under-cranked video in C4K/4K (60 fps, maximum 2.5x slower in 24p) and FHD (180 fps, maximum 7.5x slower in 24p). The minimum frame rate for quick motion video is 2 fps. In addition, High-Frame-Rate video with sound is recordable even when using auto focus.

To support a growing need for live streaming, the BS1H provides an IP streaming function that enables distant, high-quality image transmission to the social streaming platform online with PC connection over wired LAN. Notably, the BS1H can stream 4K 60p (50p) video in H.265, which realizes half the bitrate while keeping the image quality the same as H.264. Streaming in UHD 4K at low bitrate is possible even when the bandwidth is not broad enough.

Composed of aluminum and magnesium alloy, the Lumix BS1H body frame provides a variety of practical ports. In addition to a USB 3.1 Type-C, a 3G-SDI (BNC) and an HDMI Type-A terminal are equipped and can be used for simultaneous output. Moreover, Genlock In (BNC) and Timecode In/Out (BNC) functions that enable multi-angle, synchronized video recording are available to build a scalable system with manufacturer-agnostic external monitors, rigs and gimbals. When connected to LAN, Power over Ethernet+ makes it is easy to install both physically and electrically. Control over maximum 12 sets of Lumix BS1H cameras is available using Panasonic PC software Lumix Tether for Multicam. The camera is also equipped with a double SD Card slot for backup recording or relay recording.

Panasonic will host hour-long, live Q&As about the BS1H on YouTube every Thursday in October. Viewers can post questions in the chat during the session, which can be accessed here.
The Panasonic Lumix DC-BS1H lists for $3,499.99 and will begin shipping in November.

Follow Panasonic on Facebook, Twitter and Instagram.

Keep up with American Cinematographer on Facebook, Twitter and Instagram.