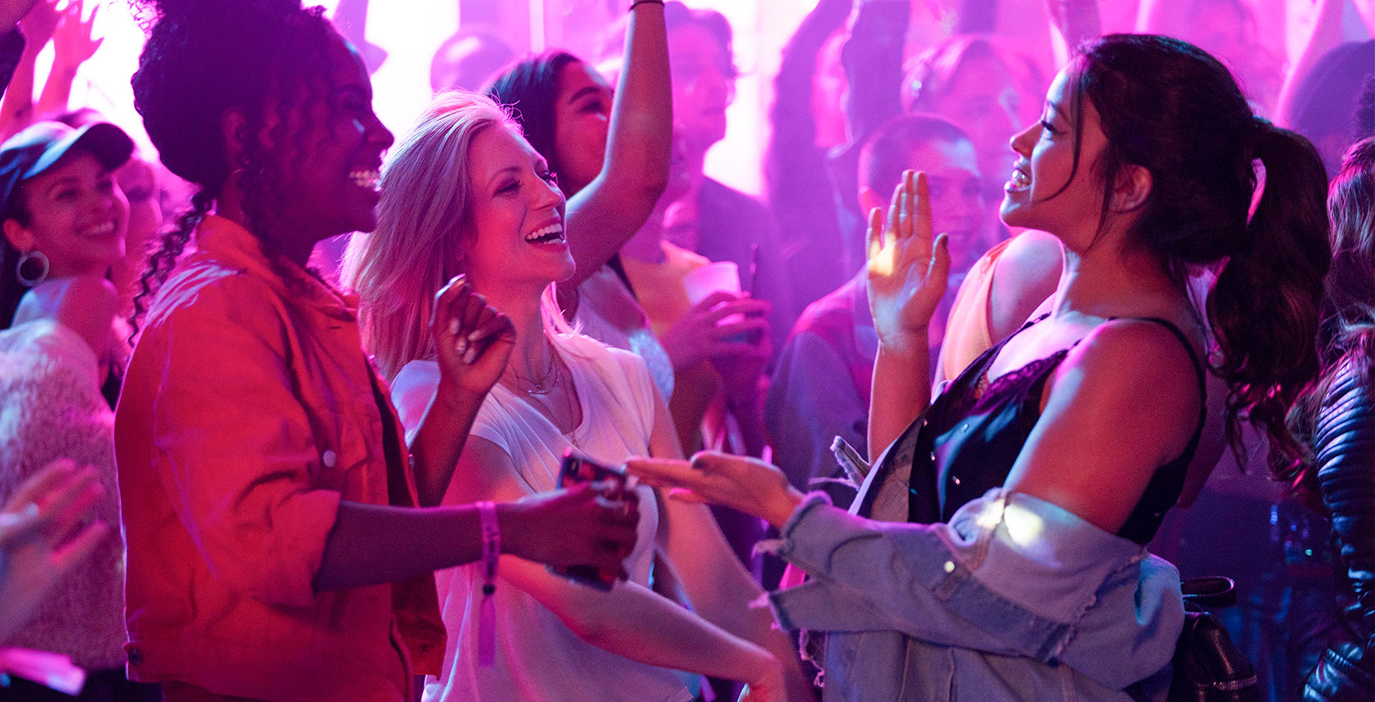 Someone Great: Reflections on Romance
Director of photography Autumn Eakin details her approach to this relationship comedy, which had the cinematographer casting a new light on New York City locations.
Iain Marcks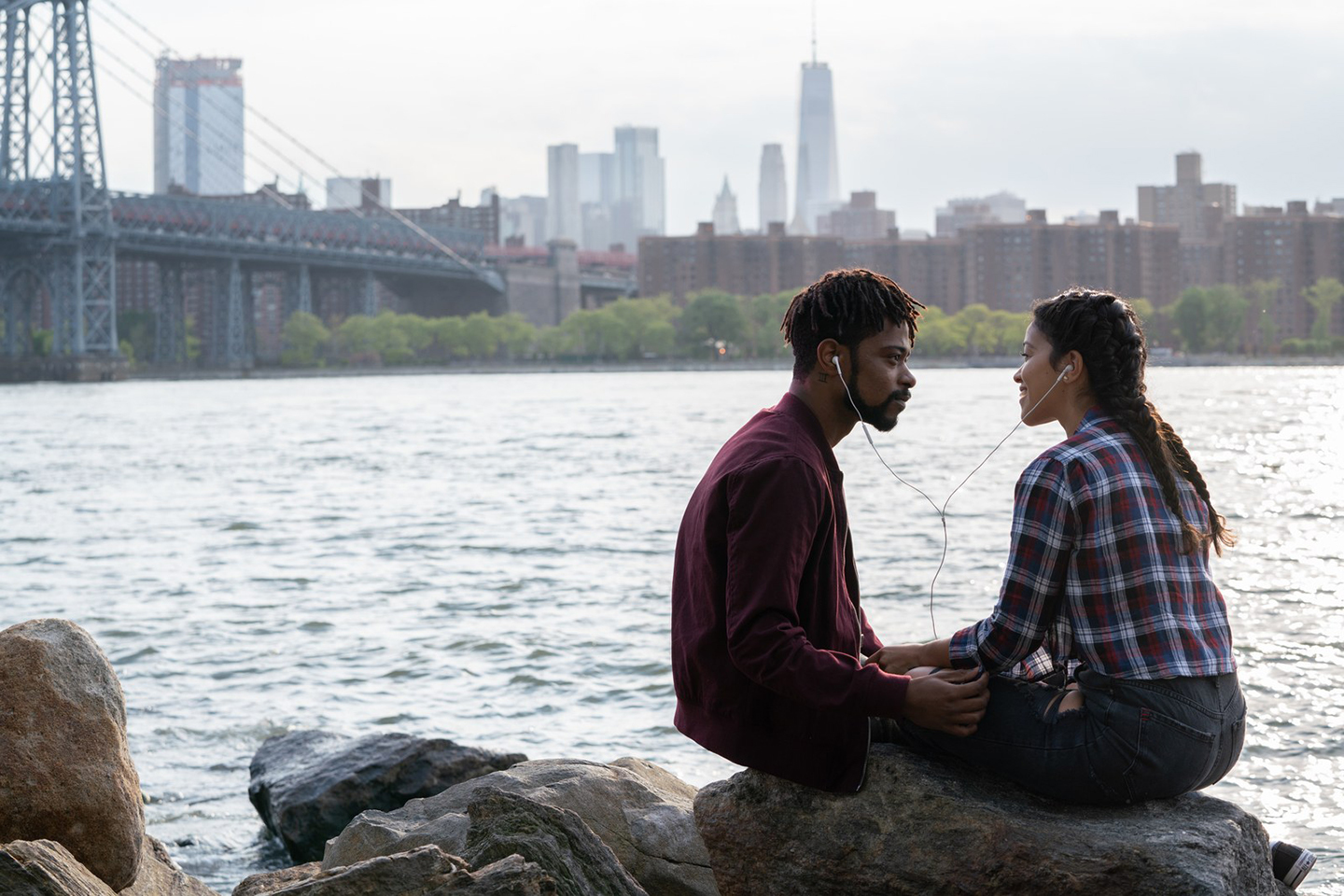 Director of photography Autumn Eakin details her approach to this relationship comedy, which had the cinematographer casting a new light on New York City locations.
Photographed by cinematographer Autumn Eakin and written and directed by Jennifer Kaytin Robinson, the Netflix feature Someone Great follows the escapades of three millennial girlfriends in New York City after 29-year-old writer Jenny Young (Gina Rodriguez) is dumped by her long-term lover (LaKeith Stanfield) on the eve of her cross-country move. The film begins with the breakup, interweaving its emotional fallout with flashbacks of the couple's long-term romance, red flags and all. Meanwhile, Jenny and her wise-cracking friends (played by Brittany Snow and DeWanda Wise) embark on an interborough series of misadventures as they try to score drugs, booze and VIP passes to an exclusive music festival for one last epic girls' night out.

Eakin's extensive camera department CV includes work as a camera assistant on The Wrestler and 30 Rock and operator on Master of None and American Pickers., and she has served as cinematographer on numerous commercials, short films and documentaries (RGB, Mavis!).
As a complex narrative feature, the diversity of visual looks depicted in Someone Great undeniably demonstrates the breadth of Eakin's abilities — from the sober, clear-eyed light of day, to the chaotic delirium of night, to the moody, rose-tinted nostalgia of the past.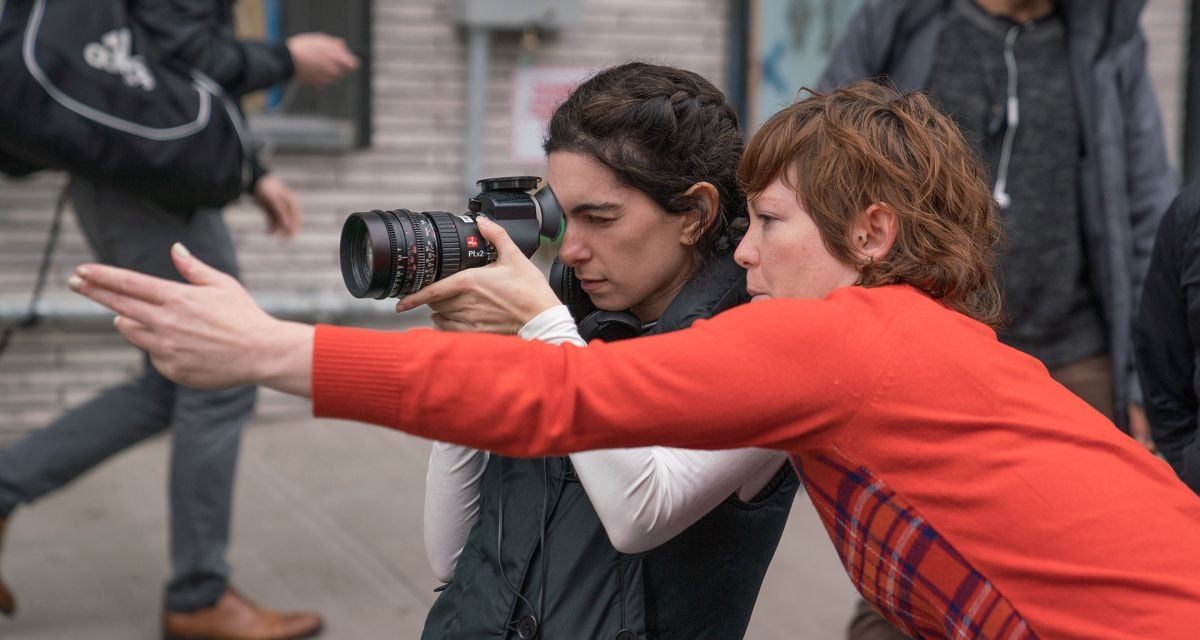 American Cinematographer: Having worked in the camera department in New York City — in various capacities — for the past 13 years, how would you describe your relationship with New York, from a photographic perspective?
Autumn Eakin: My photographic relationship to New York City is still one of wonder. I travel a lot for work and am constantly reminded of just how special this place is. I visited for the first time in 2000 and still remember capturing the quintessential 'steam coming up from the streets, backlit by a taxi cab at night' photograph. Even though I'm aware of all the disgusting things make up that steam, it still feels magical.
One of the things that's so interesting about New York is that everyone's experience of it is different, and you can express that in where you film and how you film the city. Someone Great, photographically speaking, appears to take place in a very different New York than your 2017 feature The Light of the Moon, which depicts how a woman's life is altered by a brutal crime.
Someone Great and The Light of the Moon are incredibly different visual experiences of New York City. In The Light of the Moon, we're with Bonnie [played by Stephanie Beatriz] through her assault, and we see the effect it has on her romantic and platonic relationships as well as her surroundings. Her world has shifted, so her New York is a reminder of the heavy things that have and are happening to her. The possibility of danger is around every corner now. In Someone Great, Jenny's New York City is a place of exploration and possibility. It's a magical place where you meet lifelong friends while you're figuring out who you are. It's big, it's epic, but you've traversed it and you know your way around. Her New York has become a part of her identity, and she's choosing to leave it for the next chapter in her life, for herself. We wanted you to feel that.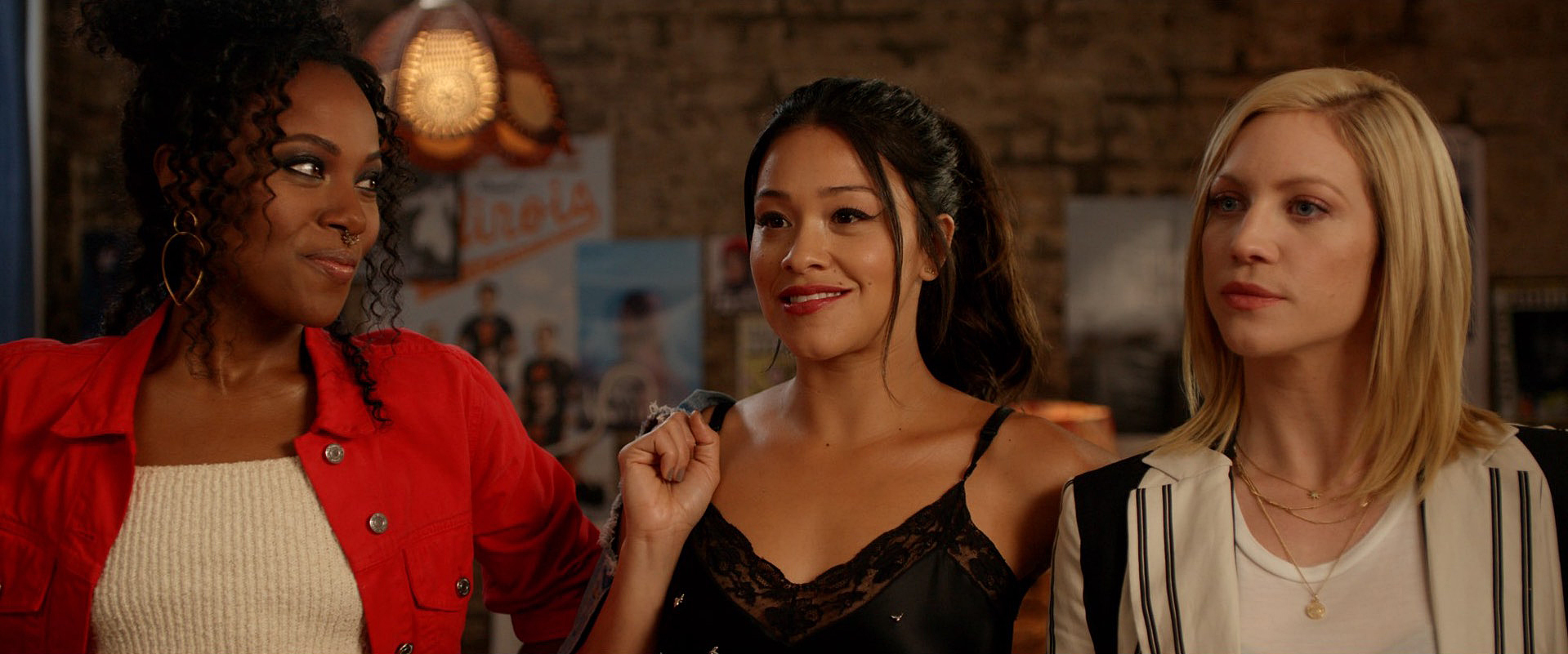 To whom does the film's perspective belong? Is it a unique perspective, or a general one?

The film's perspective belongs to anyone who's lived in New York in their 20s and wanted to experience its potential And it belongs to female friendships.

How do you convey that, in cinematographic terms?
One of ways we wanted to convey the feeling of New York was through aerial shots. Flying in and out of New York often gives you a bird's-eye view of the city, and there's just something grand about it. Anything and everything you could ever want is there at any given moment — an adventure behind every loft door, every bodega aisle. Anyone who has lived in New York City for even a short amount of time has sat with someone at the fountain in Washington Square Park. There's the first kiss on a rooftop, the sweaty house parties, sharing music with someone you're into on the Brooklyn waterfront, crying and fighting in public, sitting on the stoop with your friends — we wanted to put you there. Cinematographically, that means capturing place as an equal to capturing person.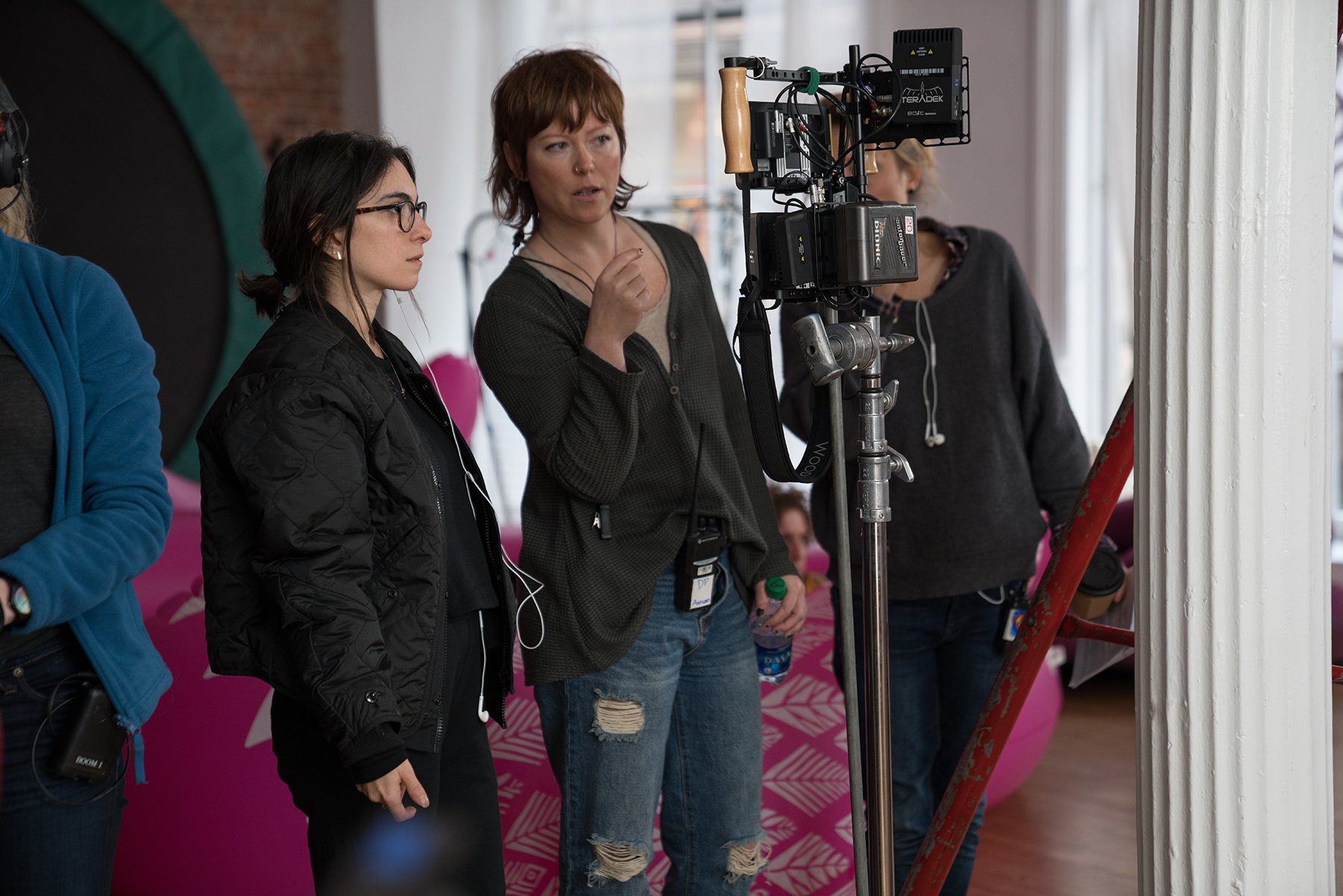 You employ various looks — color, filtration, quality of lighting — throughout the film to delineate moods and time periods. Can you provide some insight to these techniques?

I relished in using Jenny's memories as a way to play with reality and make it feel like a different era in her life. I wanted you to get wrapped up in these memories, whether they were good or bad. At the same time, it needed to look like it's in the same movie as our present-day scenes. For those scenes, I chose Arri/Zeiss Master Primes for their crisp, beautiful rendering of faces, and for filtration, it was Tiffen's Glimmerglass. For Jenny's memories, I used uncoated Zeiss Super Speeds with some wonderful, weird diffusion filters. I doubled up with Tiffen Black Pro-Mist and a set of Schneider Soft Centric filters from the 1940s that are really only usable if you want to embrace the distortion of any light source in your frame. I loved what they did for this, but it's a pretty specific look.
What was your approach to lighting?
We melded these worlds with color schemes that overlap with the present day, like at the Neon Classic and the after party. My gaffer, Jason Velez, was great at playing and creating with me in this way. In prep it was pretty obvious we'd be best served by utilizing the color flexibility of Arri SkyPanels and Arri L5 and L7 units. Jason also suggested using DMG Lumiere Minis and Maxis, which I hadn't used before. They came in handy for their adaptability and size.
Which camera did you use?
We shot with the Panasonic Varicam 35, which I was very happy with. VER Camera New York was really great and provided me with whatever we needed. They've been supportive of my projects on all budget levels, so it felt good to know they had my back.
You mentioned on Twitter that one of your favorite things about making Someone Great was bringing on the crewpeople you came up with in New York. Who are some of these people, and what is it that keeps your relationships strong over the years?
It was such a treat to have a pool of folks that I knew I could trust to show up, not just for the job, but for me — Korey Robinson [A-cam/Steadicam op], Clair Popkin, Rebecca Arndt, Joe Victorine, and Christine Ng [additional B-cam ops] are all folks I assisted with or worked with over the years. There's nothing like working until the 11th hour with 300 extras and three cameras, then looking over to see friends — who are also colleagues and amazing DPs in their own right — right there, trying to line up whatever is needed or solve any problem with you. They aren't checked out because it's just another gig, and they aren't just hanging around until you tell them what to do. They're being proactive and making you feel supported.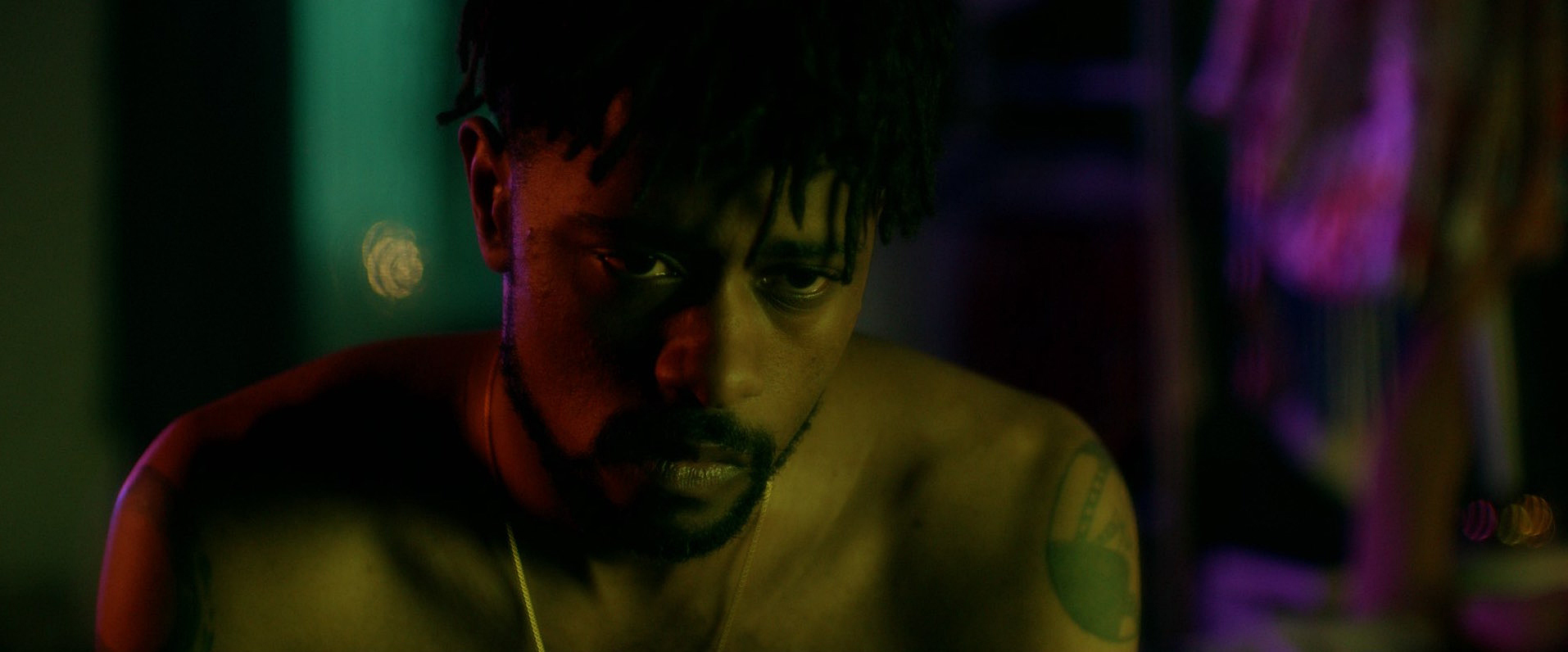 You've also mentioned that shooting LaKeith Stanfield was "a dream… I challenge anyone to not just want to shoot this face in close ups… seriously." Did you have a preferred method of shooting close-ups for LaKeith or any of the other actors, or was it a general approach?

I love photographing faces, and I find it fascinating how different actors' faces call for different lenses, and how they respond differently to where the camera is. I mention this in relation to LaKeith because he's comfortable with the camera right in his face — he responds to it — whereas I've had other actors whose performances really respond better to having their close-ups made with a long lens and the camera being more removed.
One of your producers, Paul Feig, said, "What [Autumn] and [Jennifer Robinson] pulled off in 28 days blows my mind." Can you speak to the some of the challenges you faced on this schedule? How were they dealt with?
First of all, Paul is incredibly kind. He and producer Jessie Henderson, along with producers Anthony Bregman, Peter Cron, and Dan Magnante were all incredibly supportive of what we wanted to do. This mentality trickles down. Second, I had a talented and game crew, including my gaffer Jason, key grip Chris Beattie, my A-Cam op Korey, and 1st AC Ben Spaner.There was a triptych that melded into one seamless shot when Jenny turns a corner and sees a bodega she and her ex used to frequent. She flashes back to three different times in their relationship. We had a great VFX team, but it mostly came down to a good crew with attention to detail, a locked-off jib arm and good ol' muscle memory while pushing down the track. Complex shots become manageable with a good team.
Despite all of that you still found the time to play and create. Can you elaborate on this?
Yes! The time to play and create is in prep, before any of the on-set time crunches start to weigh on you, before you have to compromise finessing the light in one scene so you can get to the next scene before lunch. Thankfully, we were able to shot list in almost all of our locations, and that allows you the freedom to play in the actual space before all the gear and people get involved. I really wanted to try and elevate the script visually, so I went for it and tried to make it magical. Like the opening shot of the film — I saw it as soon as I read the script the first time. It meant having the base of a Giraffe Crane on 24' of track in the street, and Korey 25' in the air with his Steadicam. We needed to lower the crane so he could smoothly step onto the street and get himself through the narrow doorway of the bar in one seamless shot. Chris and his team rehearsed with Korey sans camera for about 40 minutes, with the camera for about 30, and then we only had to do eight or nine takes — and that was only because the bar extras kept looking at Korey in amazement as he maneuvered himself around!
Did you have to take into account that this is a film for a streaming platform, and that the quality of your image is going to be impacted by people's viewing conditions not just on TVs but on computer screens, laptops and portable devices?
We absolutely took that into consideration. You have to accept that even theatrical releases will eventually be viewed by most folks on their laptops, and you try to account for it best you can, then let the rest go knowing that they aren't going to ever see it as good as it looks in your final color session. We'd learned a lot from previous experiences and were prepared, and Sim Post in New York made sure we were set for streaming.
What kinds of adjustments did you make in the color grade?
Since we were playing with so many colors, I wanted to end up with a finished piece that was mostly made on the day with my DIT, Malika Franklin. Brian Gibson at Sim handled our dailies, and Malika did a wonderful job of staying in consistent contact with him about any adjustments that were needed. By the time we entered our supervised color sessions with the wonderfully talented Rob Sciarratta, we had plenty of tweaks to make, but the overall feel was already there.
One of the things that stands out about this film for me is that these characters' relationships aren't just in real life — the whole opening sequence demonstrates how much of their interactions are mediated by online platforms, where people tend to present a more curated version of themselves. This seems to also be the aesthetic of the film: the lighting, the production design, the costumes and props all feel real, but curated. Is this intentional?
This is how I feel about it: we all have to live in the real world, with the good, bad and the ugly of it, so we make movies and we watch movies to be taken into a different world. Sometimes that world is glossier, more ideal, than real life because that's what we need. So, Jenn, production designer Lisa Myers and I wanted to create a world that was real, but a world where the light is just right; where your molly dealer does live in what seems like the inside of a genie's lamp; where the hem of that perfect skirt is just right for your body; and where your best friends can still be available for you at a moment's notice. We absolutely wanted the film to be a more curated version of real life — a romantic comedy for this generation.
Eakin's forthcoming projects include the narrative feature Can You Keep a Secret? and documentaries Dave Grusin: Not Enough Time and Hard Hatted Woman.