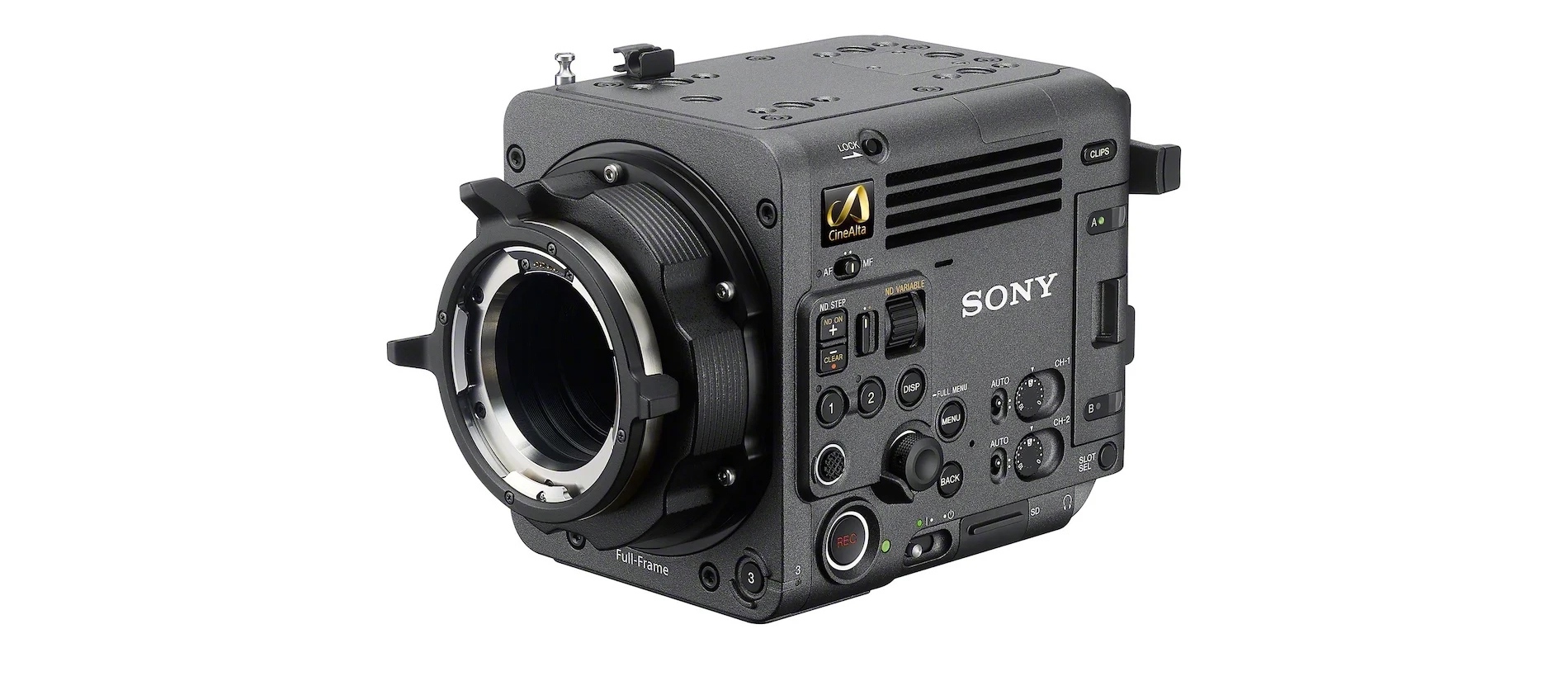 Sony Announces Burano
The latest addition to the CineAlta line is smaller and lighter than the Venice 2 and shares many of its capabilities, but also leverages advanced image-stabilization technology.
ASC Staff
Sony Electronics, Inc., has announced the Burano, the latest addition to its CineAlta line of digital-cinema cameras.
Featuring an interchangeable E-mount and PL-mount lens to support built-in image stabilization, the Burano leverages the advanced image-stabilization technology cultivated in Sony's α series of mirrorless interchangeable-lens cameras. It also leverages the color science developed for the Sony Venice.
The Burano is equipped with an 8.6K full-frame sensor with dual-base ISO of 800 and 3,200 and 16 stops of dynamic range. It enables high mobility, being slightly shorter and 3+ pounds lighter than the Venice 2. A rugged magnesium chassis facilitates shooting in challenging environments. The sensor and camera body were also designed to include a popular feature of Sony's Cinema Line: Fast Hybrid AF and Subject Recognition AF.
The Burano is equipped with an electronic variable-ND filter from 0.6 to 2.1. Users can control depth of field with the iris and adjust the exposure with the ND filter to get the optimum exposure without changing the depth of field. This filter is much thinner than prior ND filters in Sony's cine-camera line and is adjacent to the optical image-stabilization mechanism; this helps to keep the camera compact and lightweight.
Sony offers more than 70 E-mount lenses that can be used with the Burano. Pairing the camera with those lenses unlocks other features such as Fast Hybrid AF, Subject Recognition AF and 5-axis image stabilization.
The Burano features adjustable pre-roll or cache recording, which enables users to capture a modifiable amount of footage before pressing the record button. Cache recording to be adjusted depending on the codec, resolution and frame rate. For example, the Burano can enable cache recording of up to 11 seconds while filming 8.6K at the highest codec or set up to 73 seconds while filming 4K for maximum flexibility.
Like all cameras in Sony's full-frame Cinema Line, the Burano has the ability to shoot at full-frame, Super 35 and also features a de-squeeze function for anamorphic lenses. It can record digital files from HD to 8K depending on the resolution, aspect ratio and codec. Multiple internal recording formats are supported, including the new XAVC H for 8K, which utilizes the MPEG-H HEVC/H.265 high-compression efficiency codec. Other recording formats include XAVC and X-OCN LT. (X-OCN is Sony's original compressed raw format that can capture information shot with 16-bit linear data. X-OCN LT is the lightweight version and can reduce file-transfer time and storage-size load.)
All menu buttons on the Burano are positioned on the camera operator's side. Additionally, tally lamps are placed in three locations to make it easier for surrounding crew to check the shooting status. The 3.5" multi-function LCD monitor can be used as a viewfinder, for touch focus or for menu control. The Burano also comes equipped with an optional T-handle, viewfinder arm, two 3-pin XLR audio inputs and a headphone terminal (stereo minijack).
The Burano is equipped with two CFexpress Type B memory-card slots and supports VPG400, which can sustain high bitrate writing of video data, including X-OCN LT 8K. Sony also plans to release compatible CFexpress Type B memory cards, CEB-G1920T (1920 GB) and CEB-G960T (960 GB).
Like the Venice series, the Burano supports log recording as well as different color spaces, including S-Gamut3 and S-Gamut3.Cine. The camera comes with several cinematic looks — Warm, Cool, Vintage, Teal and Orange — and also supports industry-standard s709 and 709 (800%) LUTs.
"Original," the Sony Burano launch film, was directed by Unjoo Moon and shot by Dion Beebe, ASC, ACS, who combined the Burano and the Venice 2 on the shoot.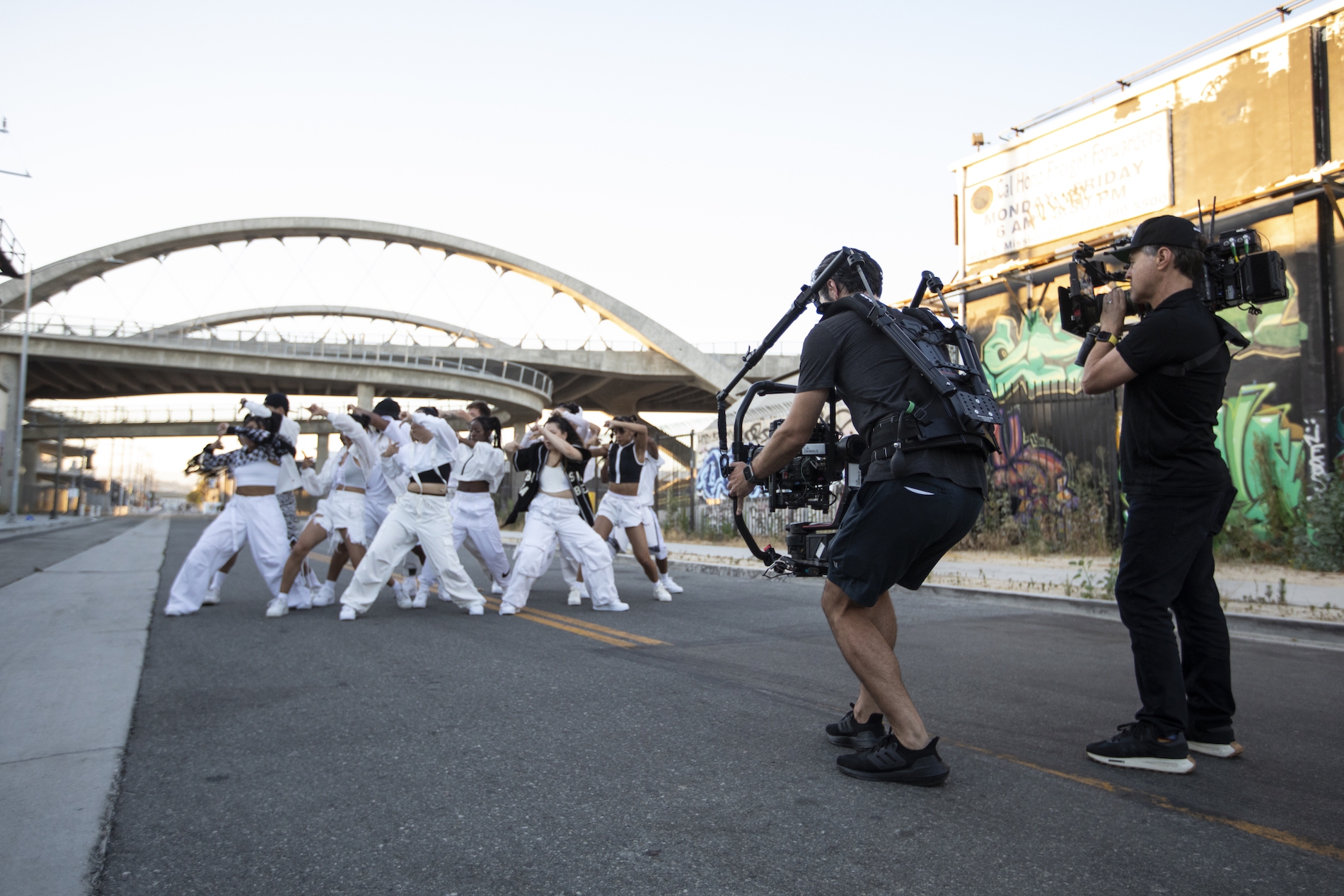 "We were in a very stretched dynamic range purposefully, and that was very much part of what I wanted to see both in the Venice 2 and the Burano," says Beebe. "Moving through the edit, you really were not aware that you were moving from the Venice 2 sensor to the Burano sensor [and] back to the Venice 2. These two sensors, these two looks, really fall in line with one another."

The Burano features gen-lock and can be used for virtual production using large-screen LED displays.
Sony will separately release a remote hand-grip control, GP-VR100, that's designed to work with the Burano in shoulder-mounted scenarios; it enables convenient access to the zoom lever and recording start/stop button located on the hand grip.
The Burano will be available in spring 2024, as will the CFexpress Type B memory cards and hand-grip remote control.
Sony has also announced that its FX30 and FX3 cameras are now compatible with the Monitor & Control mobile app, the latest addition to Creators' Cloud. The app enables wireless video monitoring, support for high-precision exposure determination using false color and waveform monitors, and intuitive focus operation of compatible cameras on the screen of a smartphone or tablet. In future updates, the Burano will also be compatible with this app. Version 1.1 of Camera Remote SDK will also be supported.
By summer 2024, the Burano will also support S700 protocol over ethernet and a 1.5x de-squeeze display function when using anamorphic lenses, according to Sony.
Follow Sony Professional on Facebook, Twitter and Instagram.
Keep up with American Cinematographer on Facebook, Twitter and Instagram.