Sony Enhances FS7 Camera
The new model builds on the original's strengths by adding advanced features including Electronic Variable ND technology.
ASC Staff
Sony has expanded its FS Series Super 35mm professional family with the addition of the FS7 II camcorder. The new model builds on the original FS7's strengths by adding advanced features including Electronic Variable ND technology, a lever-lock-type E-mount, and a new mechanical design for faster and easier setup. The new FS7 II camcorder also supports Sony's Alpha Mount System, which includes more than 70 lenses.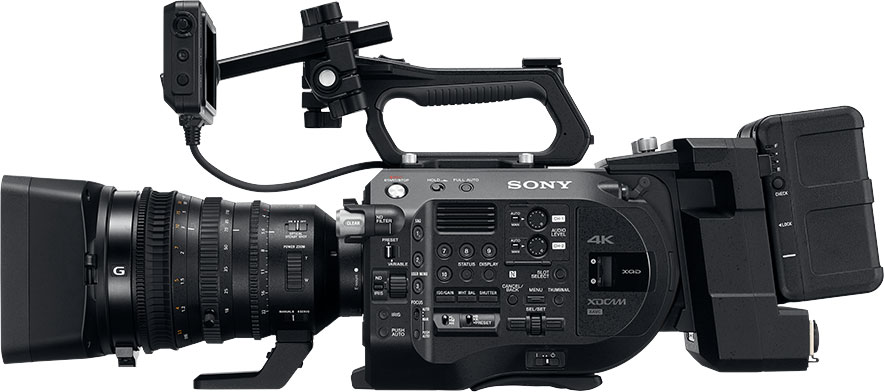 The FS7 II is designed for long-form shooting and production applications, especially documentaries and independent features. Sony has also introduced an FS7 II kit model, which includes a new E-mount Super 35mm lens (model SELP18110G) that covers Super 35mm and APSC sensors.

The camcorder's Electronic Variable ND Filter system, combined with its large sensor, delivers greater exposure control, with the option of preset or variable operation modes. Variable ND mode allows the user to vary the density of the ND filter during shooting and to transition seamlessly between steps. The camera's expanded ND operations also enable fine exposure adjustment by relegating the iris to set the depth of field, prevent soft focus caused by diffraction, and prevent color shift caused by stacking multiple external ND filters. Preset mode, useful in selecting the most appropriate filtration range for changing light conditions, lets users assign three ND settings to the filter turret. Auto ND mode is also available, allowing exposure to stay at a fixed level while adjusting the depth of field with iris control.

The FS7 II's new E-mount gives users the ability to change lenses by rotating the locking collar rather than the lens itself. This means that in most cases lens-support rigs don't need to be removed, saving time during a production.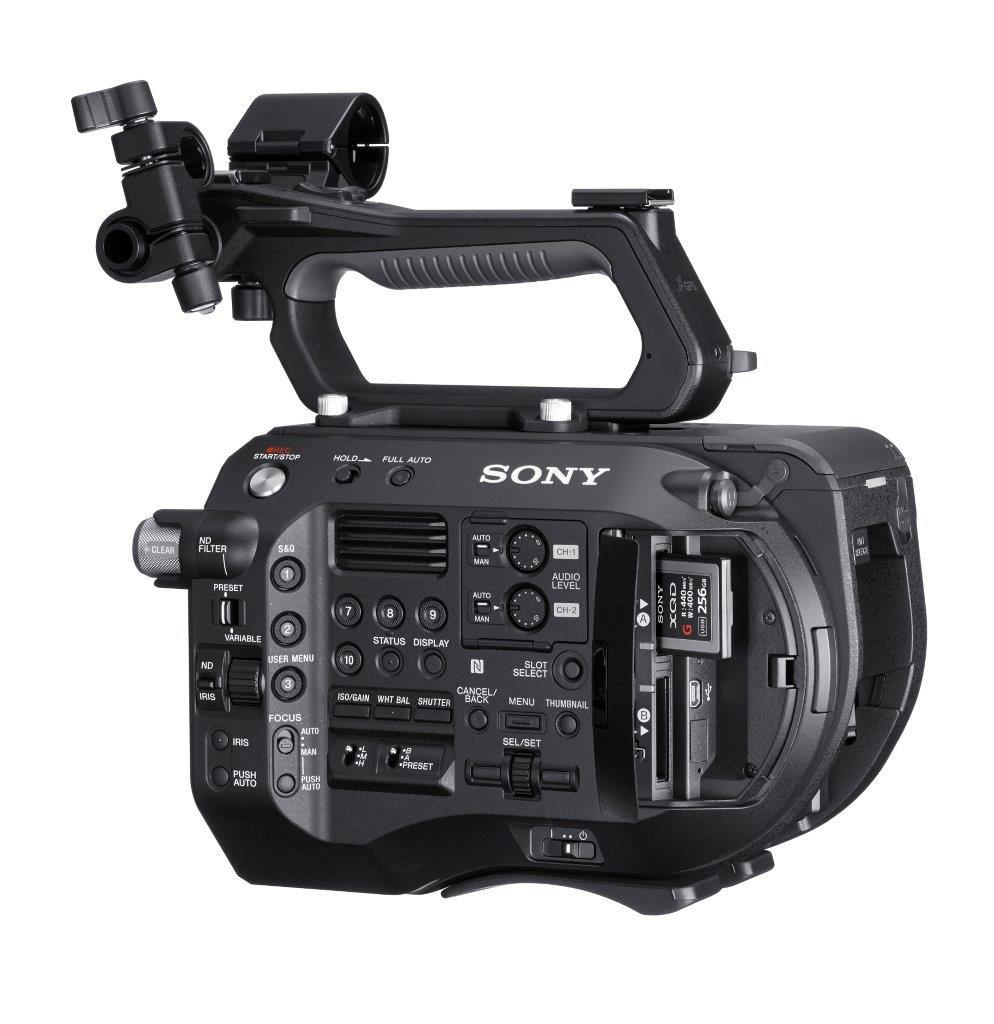 The FS7 II also features several design updates for comfortable and functional use in the field. The camera's "tool-less" mechanical design lets users make on-the-fly changes to the camera's setup and operation; for example, no tools are required to adjust the Smart Grip or viewfinder positions. The viewfinder eyepiece provides a third stabilizing contact point when shooting handheld; durable square section rods and lever-clamps on the LCD and camera body provide simple and precise front-to-back VF adjustment while retaining level positioning.

The new E-mount Super 35mm lens available with the FS7 II kit model is compact and lightweight, weighing only 2.4 pounds. The 6x zoom, with an 18-110 focal range, uses a new, fully mechanical/servo zoom switchable system that is capable of snap zooms and entirely devoid of lag. The lens is compatible with Sony's Alpha Mount System cameras, including the a7 series interchangeable-lens cameras and professional Super 35mm 4K camcorders such as Sony's FS7 or FS5.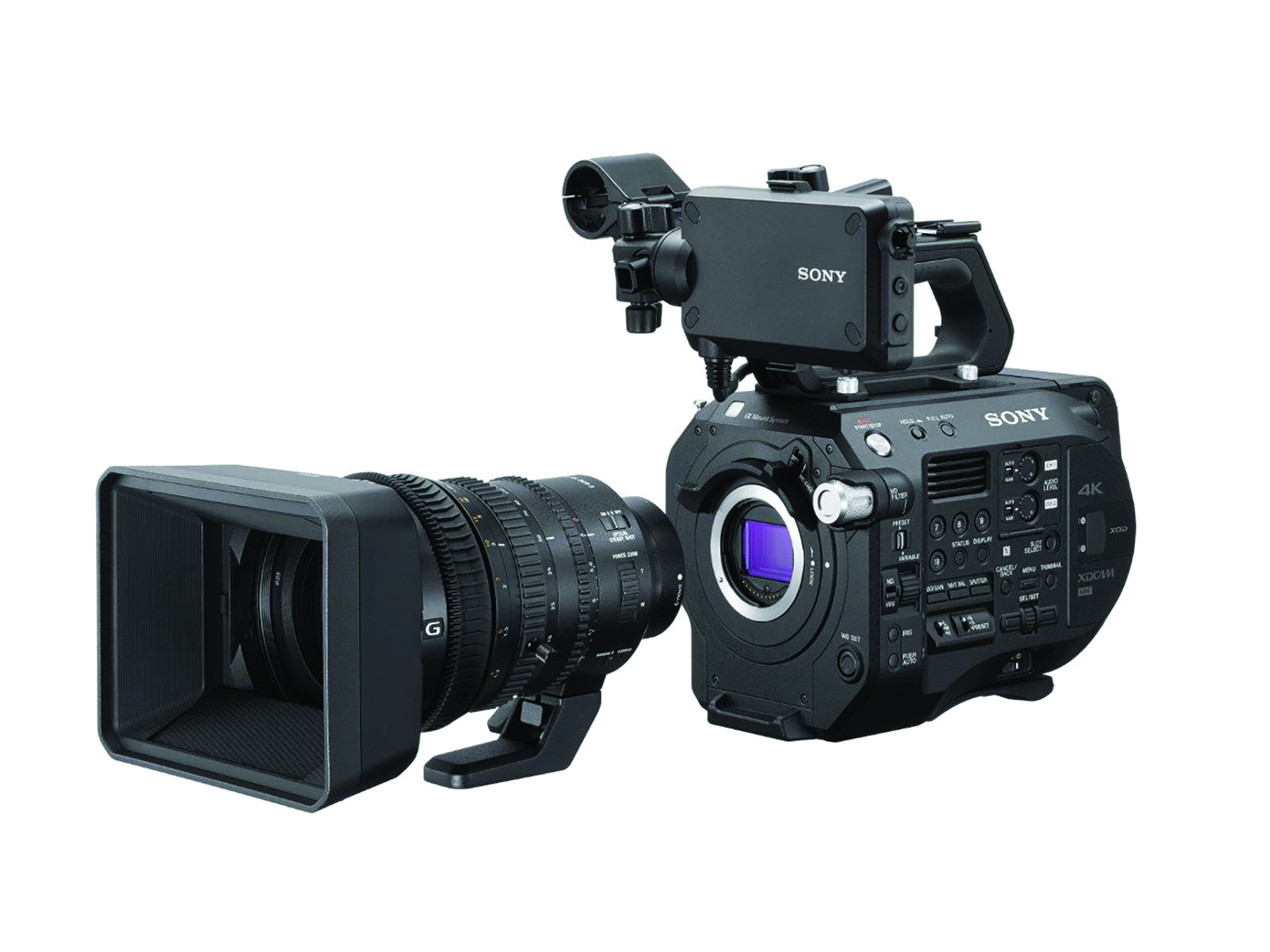 The lens benefits from Sony's Smooth Motion Optics design, which is developed to optimize performance during motion-image capture. This lens design eliminates undesirable characteristics and artifacts that do not affect still-image capture but can severely limit a lens' usefulness for motion shooting, such as ramping, loss of focus while zooming, breathing, and optical axis shift.

The FS7 II supports the XQD memory-card format, designed for capturing and transferring high-bandwidth, high-resolution files. Sony has also introduced the QD-G256E XQD card — with a 256GB capacity — which enables a recording time of approximately 45 minutes at 4K 60p and 3.5 hours at 2K 30p. Combined with a read speed of up to 440MB/s and a write speed of up to 400MB/s, users can shoot for longer without needing to change media cards. 
For additional information, visit sony.com/fs7ii.