Checking in at The Camera Division
The Camera Division — Customizations for optics and rigging plus rentals on everything production in North Hollywood
David Alexander Willis
In addition to camera and lighting rentals, The Camera Division offers customizations for optics and rigging out of its North Hollywood facility.
Stocking more than 100 of the latest cameras from every major manufacturer — including Arri, Blackmagic, Canon, Panasonic, Red and Sony — as well as specialty-frame-rate cameras including the Vision Research Phantom Flex 4K, The Camera Division (the result of the 2017 merger between The Camera House and Division Camera) currently occupies more than 25,000 square feet of warehouse space located just north of Los Angeles.
Under 16' ceilings, the open communal floor is divided between 14 prep stations for tests and builds. An emphasis on customer service, customization options, and optics, they say, sets The Camera Division apart from competitors.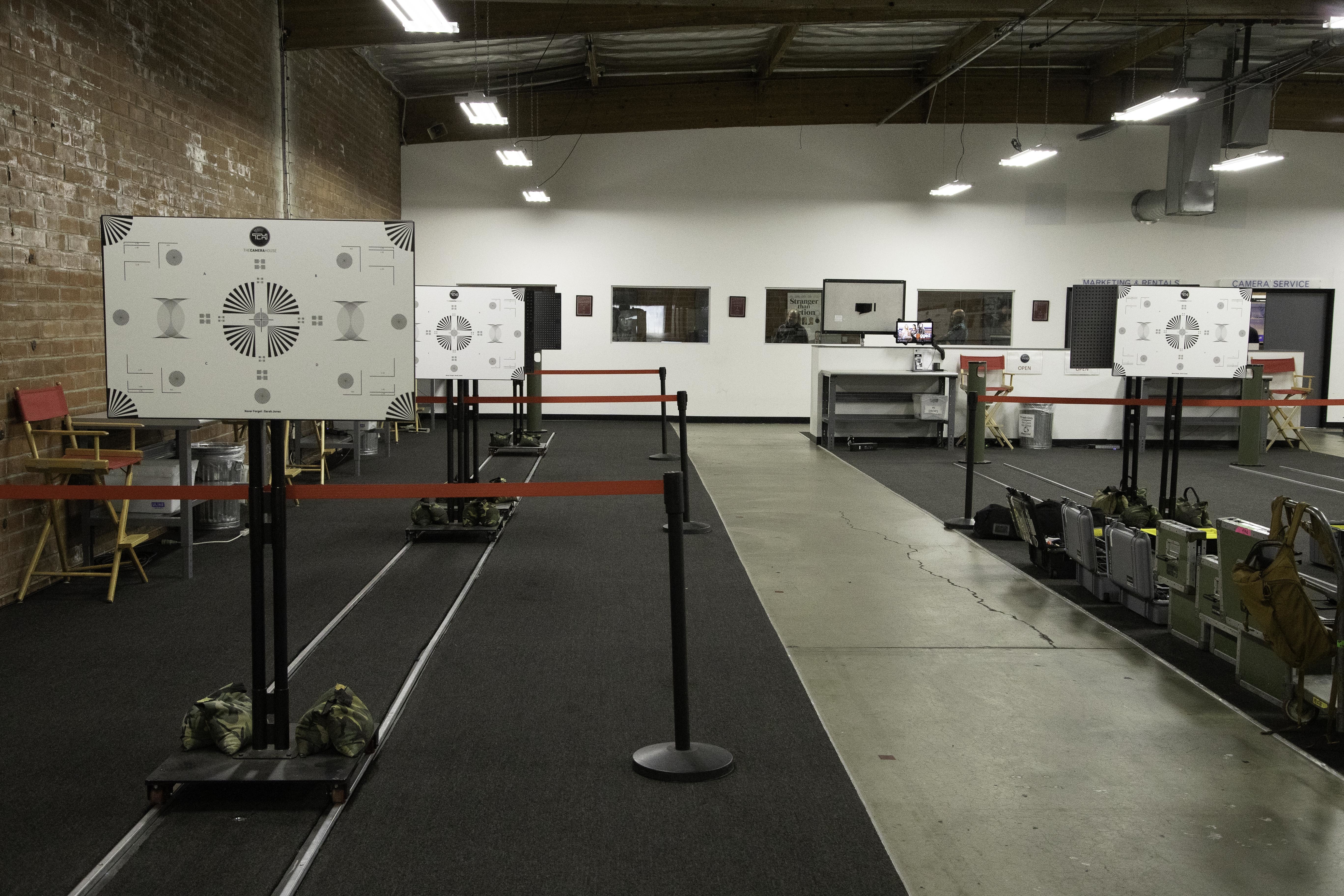 Joining a comprehensive spherical and anamorphic optics inventory — including PL-mount zooms from Angénieux, Canon, Cooke, Fuji, Zeiss and others — a few of their more remarkable lenses include custom-developed Leica Summicron-C Classics, which they call Classicrons, featuring matched glass and modern machining as well as color flares and added "warmth" to soften and enhance digital imagery.
Last May, the Classicrons went out on their first job, in Toronto with cinematographer Boris Mojsovski, CSC for the Warner Bros. superhero series Titans. ASC associate Matthew Duclos of Duclos Lenses recently recoated a set of Classicrons to match Angénieux Optimos currently being used on a spinoff for the show Suits.
In addition to an extensive Super 35 inventory, Camera Division also has a number of full-frame options, including Zeiss Supreme Primes.
"They have the original housing, but anodized silver," explains service manager Kristopher VanOver as we tour several shelves of Classicron optics, regarding modifications made to the sets, which have been refinished as an homage to the look of Leica M lenses. They say the Classicrons have been very successful for them. "A combination of new coatings, stripped coating and interior paint changes to give it a little bit more of a vintage look, and to 'take the edge off' for some of those really sharp-contrast sensors."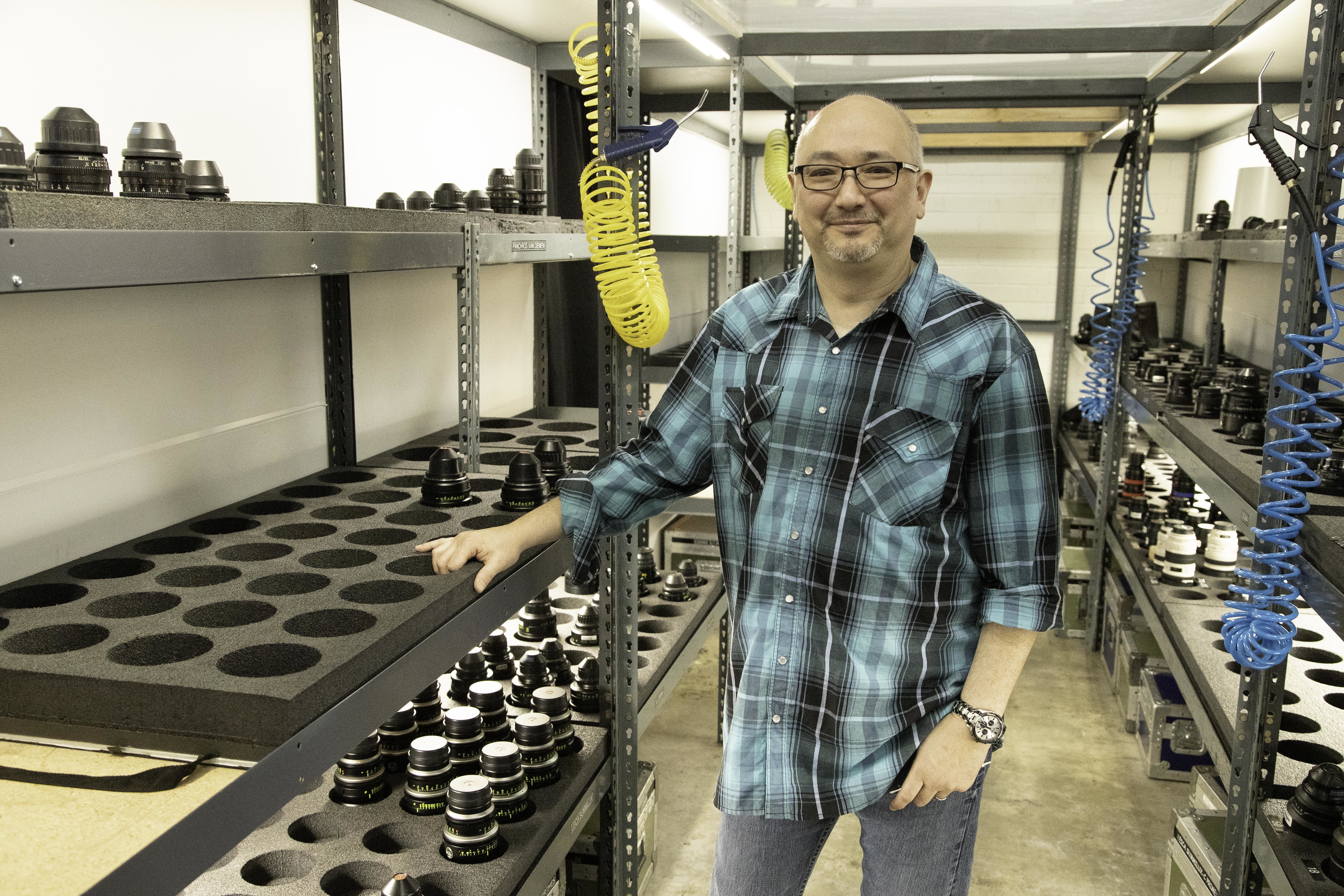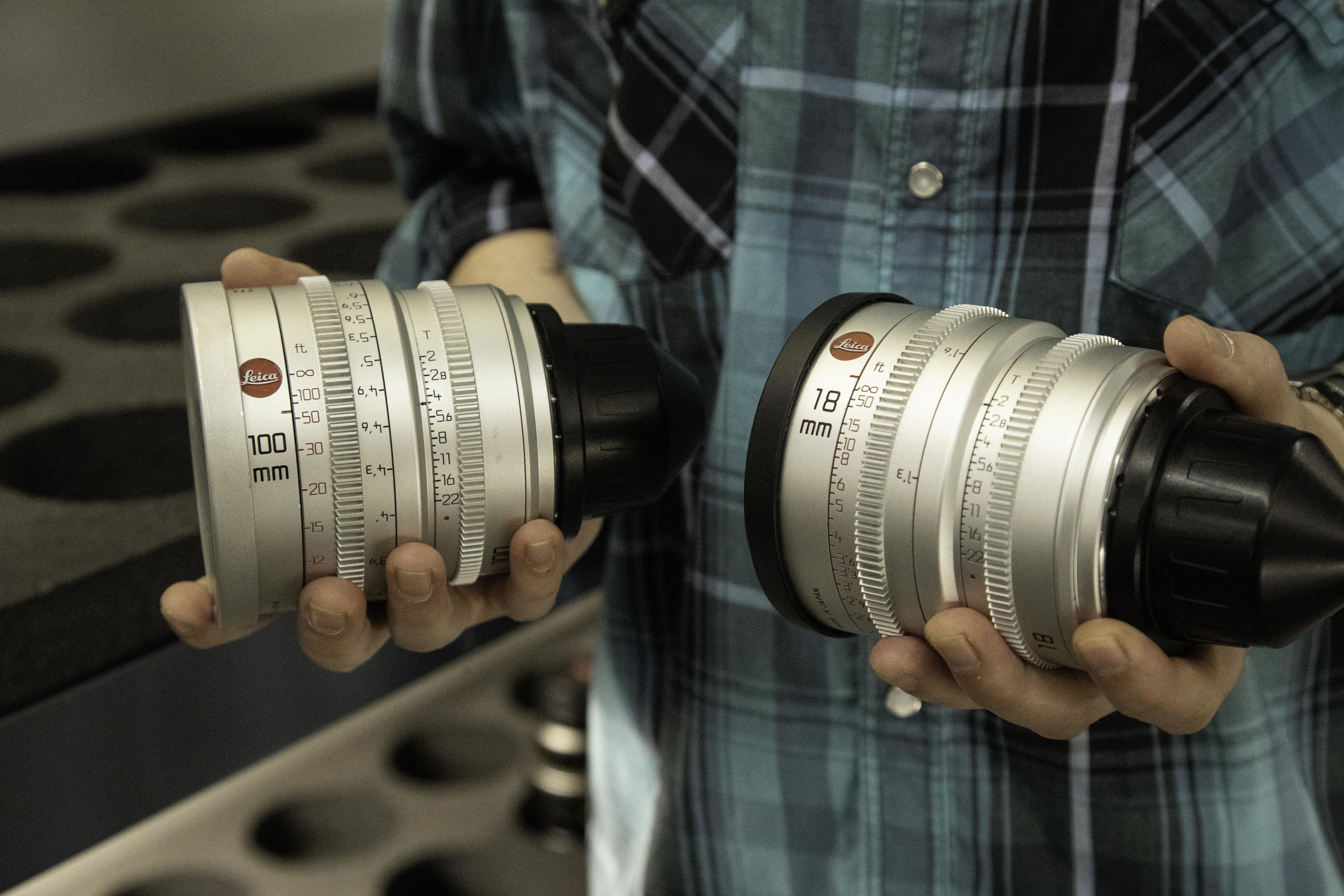 The company also offers several unusual options in their versatile inventory, such as the Meglic 70-210mm (T2.8) Compact Zoom, for example, a one-of-a-kind lightweight model with a "beautiful neutral image" and minimum focus of 4' 9".
Other interesting customized focal lengths include "vintage" Fujinon 19-90mm and 85-300mm zooms, as well as custom Dalsa 4K primes designed by ASC associate Dan Sasaki, now of Panavision.
The Camera Division website also lists options including the Ruby Wide Angle 14-24mm (T2.8), Century Precision 150-600mm (T4.5), Hawk Rodenstock 150-450mm (T2.8), Red 17-50mm (T2.9), Red 18-50mm (T3), Red 50-150mm (T3.0) and Red PRO 18-85mm (T2.9) zooms.
Rufus Burnham, formerly president of The Camera House, is now co-president of The Camera Division with Eric MacIver, previously president of Division Camera. They worked with Fincher on Zodiac (shot by Harris Savides, ASC) and The Curious Case of Benjamin Button (shot by Claudio Miranda, ASC).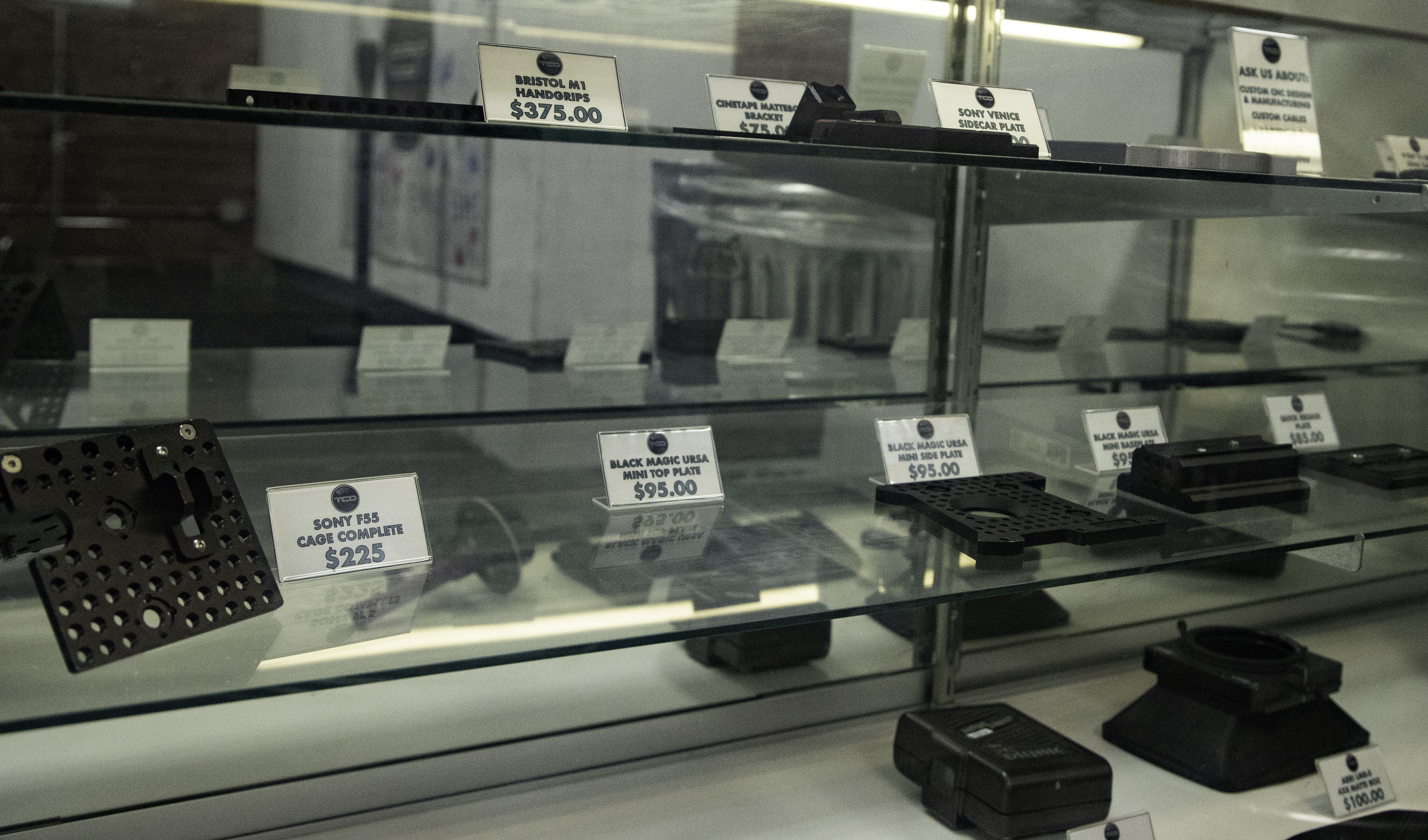 "The original Camera House was really the first rental company to champion digital file-based workflows alongside David Fincher on such films as Zodiac and The Curious Case of Benjamin Button," says Burnham. "We saw the light that Fincher shone. The transition from film to digital files began two years before Red was introduced. Fincher was the visionary, and we immediately signed on to the whole thing. The rest is history."
For those interested in Hollywood lore, The Camera Division is also home to the remains of an Arri Alexa M destroyed during the filming of the James Bond picture Spectre — shot by Hoyte van Hoytema, ASC, FSF, NSC — which executive coordinator Grahame Wood has as a keepsake on his desk.
"With the merger, one of the big things that changed is that we are able to take care of not just more productions, but different types of productions," says director of technical services Jim Jacks. "We have an inventory that enables us to take care of everything from scripted television to web series to unscripted series; commercials and music vids to big-budget studio features."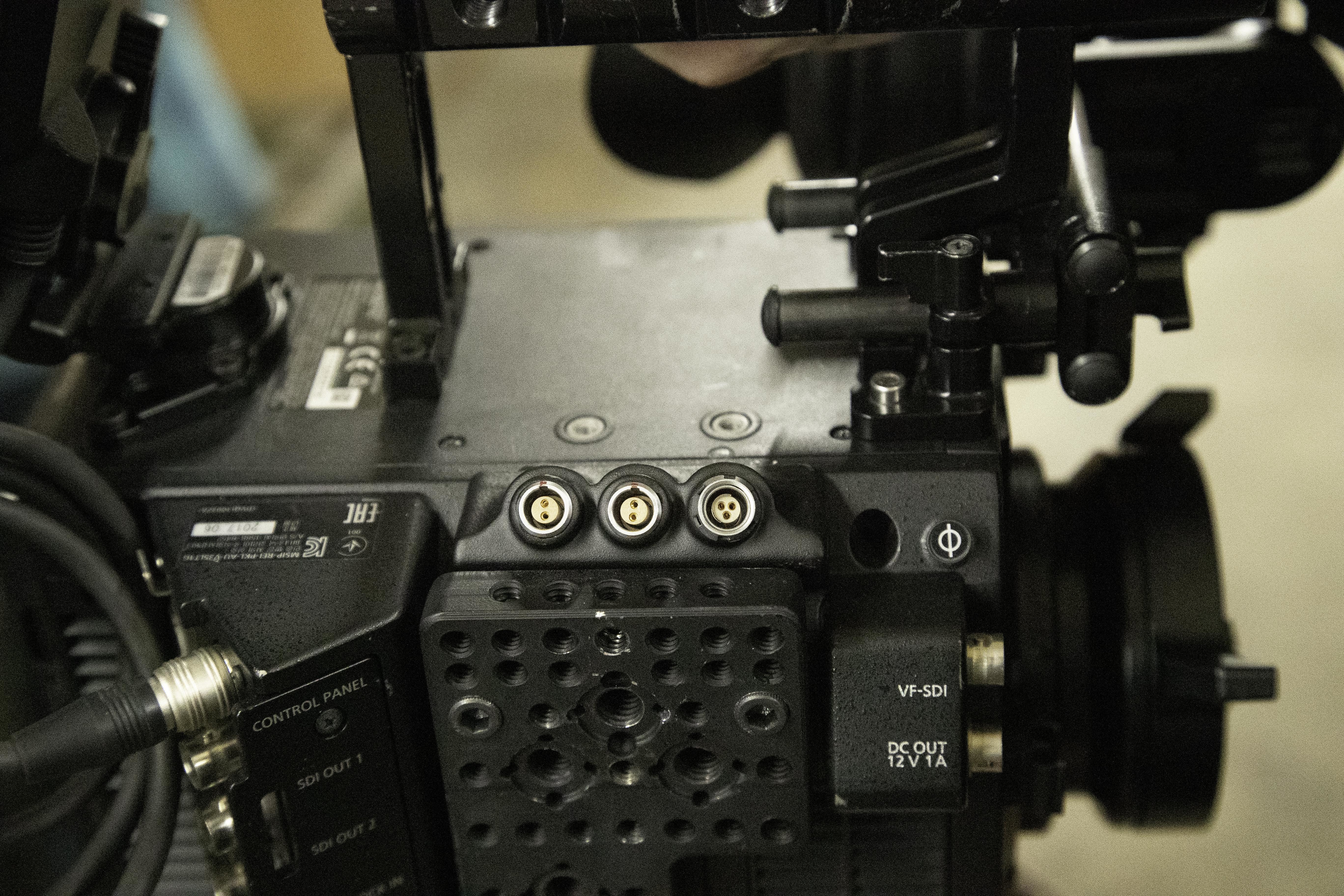 "There are any number of custom things we do — lenses, monitors, electronics," adds Jacks, who operates a full-service machinery area with laser cutters and 3D printers to tailor-make parts to the needs of a cinematographer or AC. "We create custom machinery, brackets, cages, case foam, 3D printing of prototypes, and other fabrications. Kris and I have created mods together to put extra power ports on cameras. I built the housing, and he put the electronics in."
"We put a modification on the VariCam LT that gives you two 2-pin Lemos and a 3-pin Fisher, while also carrying run/stop," says VanOver, "So, that eliminates the P-Tap, and it eliminates the need to use broadcast 4-pin. This also gives you battery power, so you're not losing any amperage from your onboard battery. You can power everything you need to."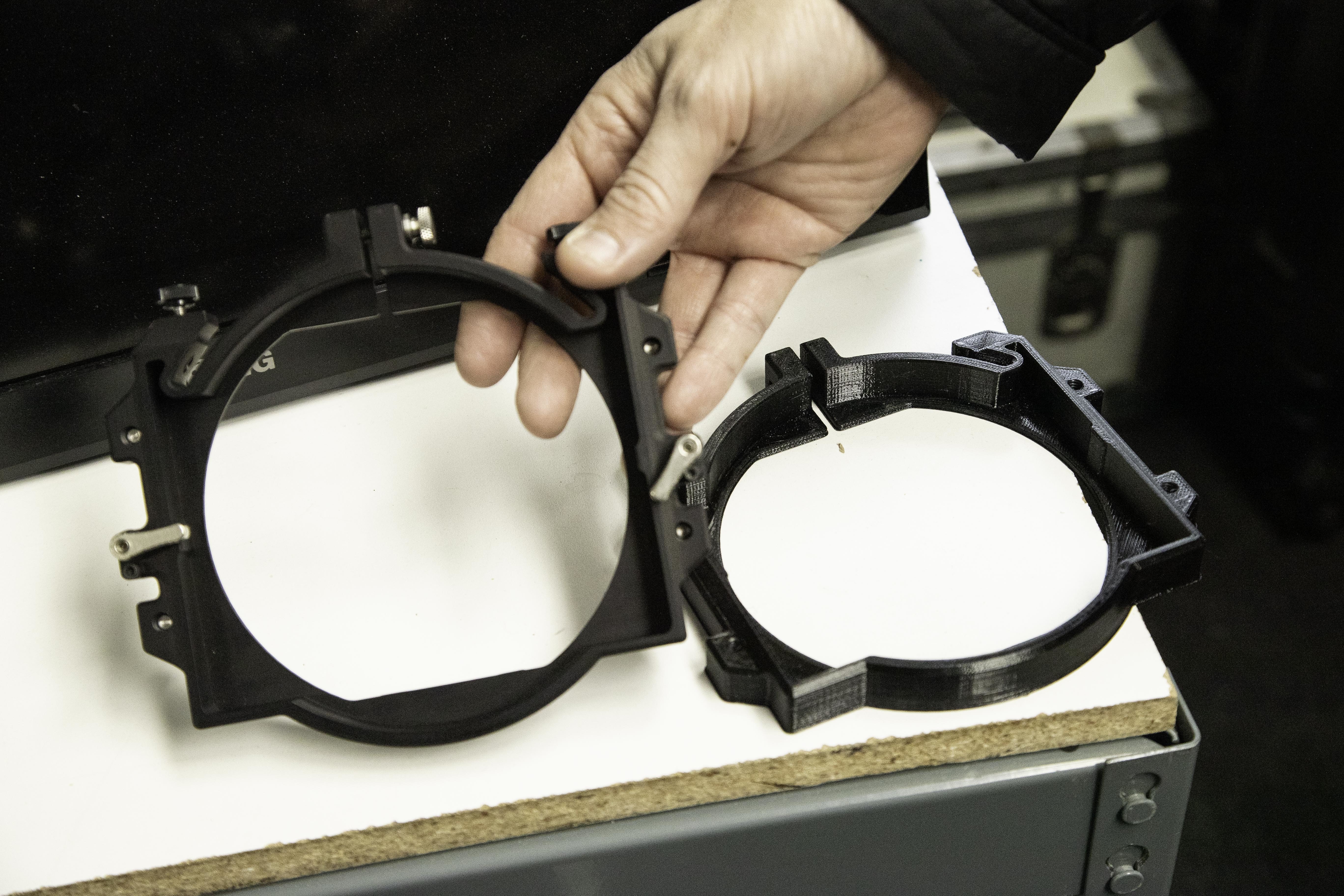 "He'll get me the specs, then I'll machine something that fits snug, so it looks like it's part of the body," says Jacks. "If clients are prepping more than a few days, we can usually draw it up as a prototype and have a 3D print in a day or two. They can look at it, then we'll have them leave with a functioning part. Within the next week, they can have the piece in aluminum, so it's robust and live for the show.
"An Alexa Mini prototype part that I'm working on right now has already generated interest from other people on the floor and other rental houses," he continues. "It raises the handle up higher on the Alexa Mini, so you can slide your MDR Preston [mounting plate] under the handle. All the wires then come right out the front."
Lining the shelves are peripherals — including remote controls, heads and sticks, batteries and chargers, and media and monitors — and lighting options from such companies as LiteGear, Arri, Film Gear, Mole-Richardson, Kino Flo, Rosco, Westcott and Hudson Spider — including the latter's new Redback Deluxe Kit (covered in full here).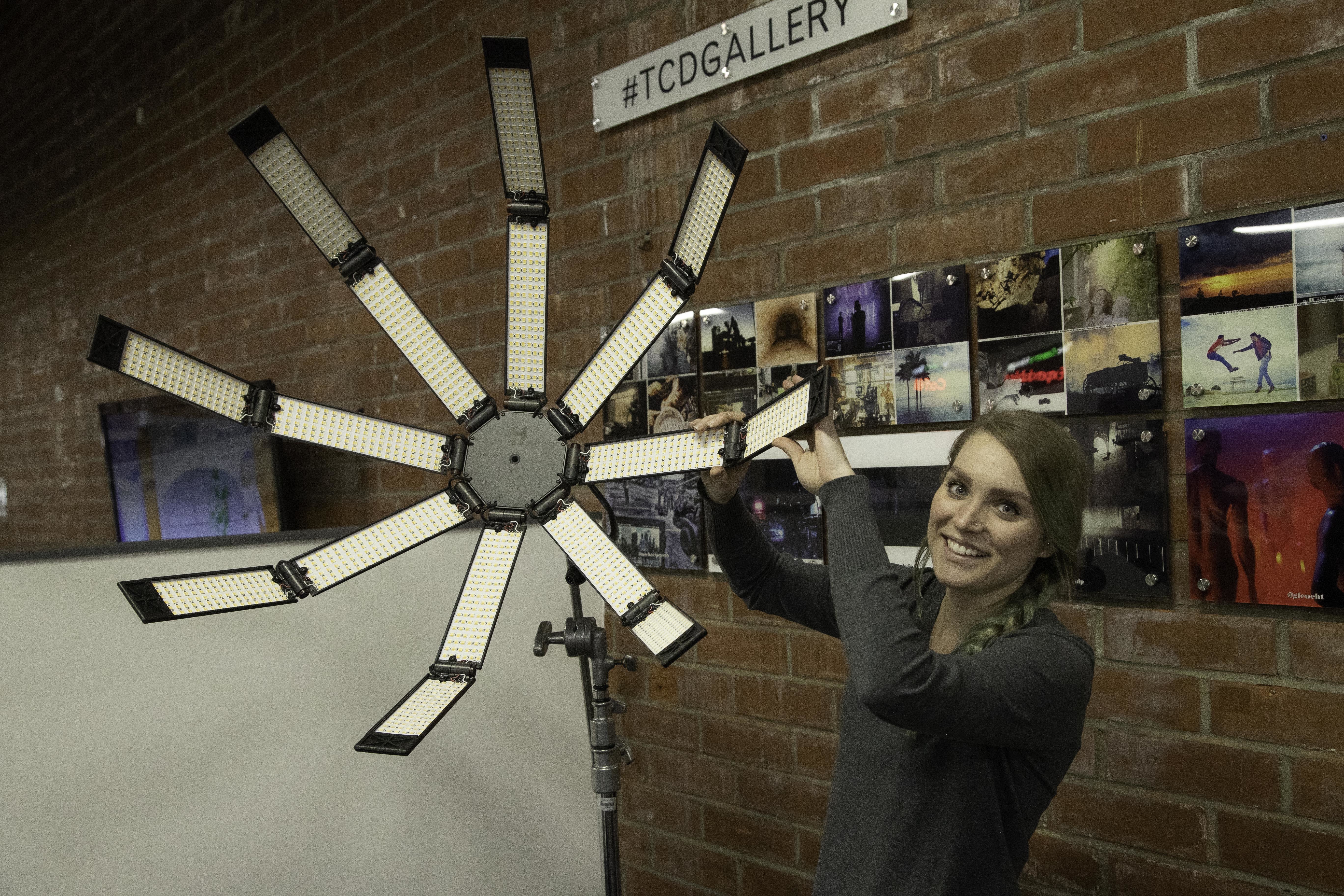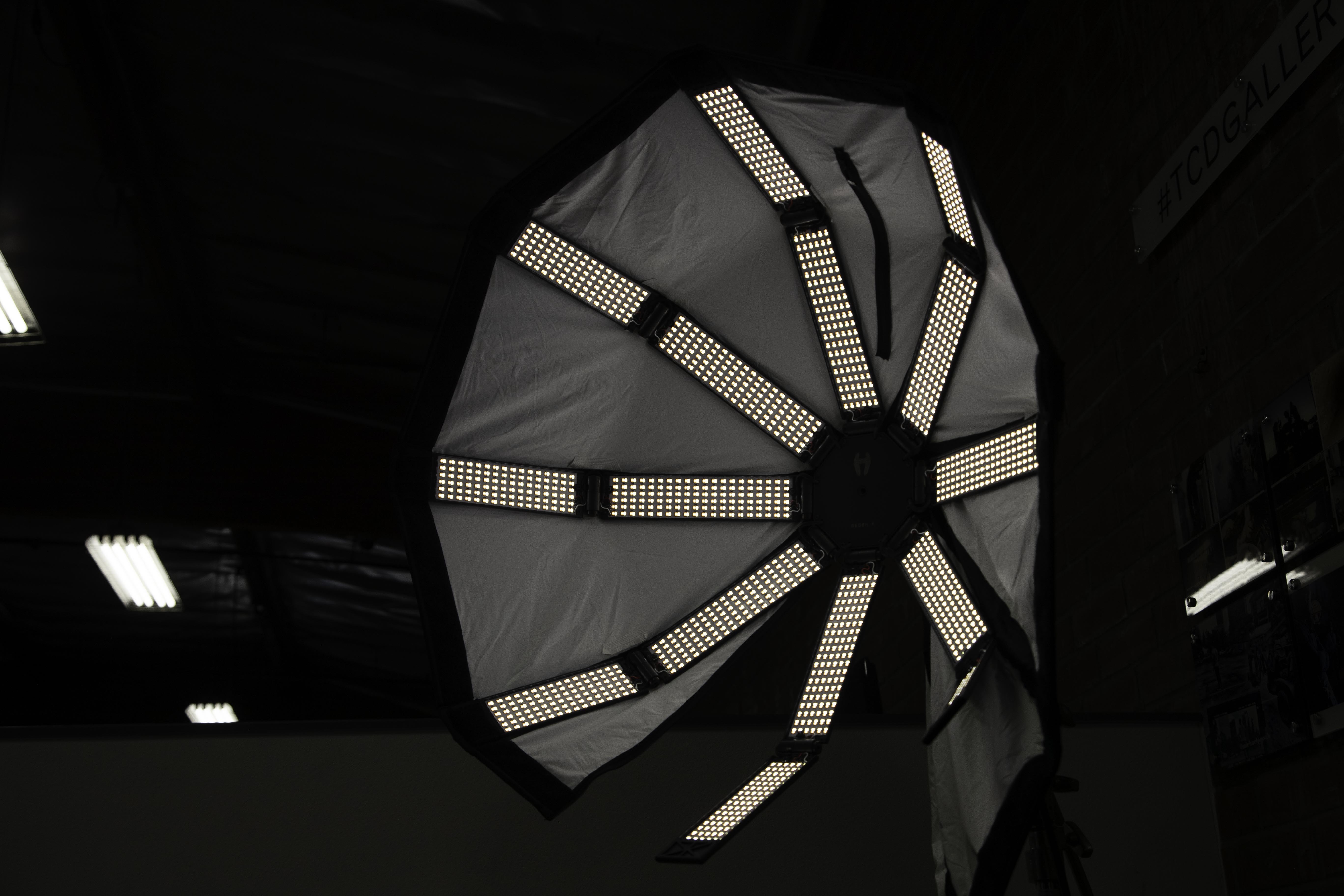 "Every day somebody is asking me about the Hudson," says specialty-lighting marketing rep Kateland Cornine when asked about their most popular rentals. DPs choose the Hudson — designed by cinematographer Tim Hudson and constructed using LiteGear LEDs — for the way it wraps light around a subject's face.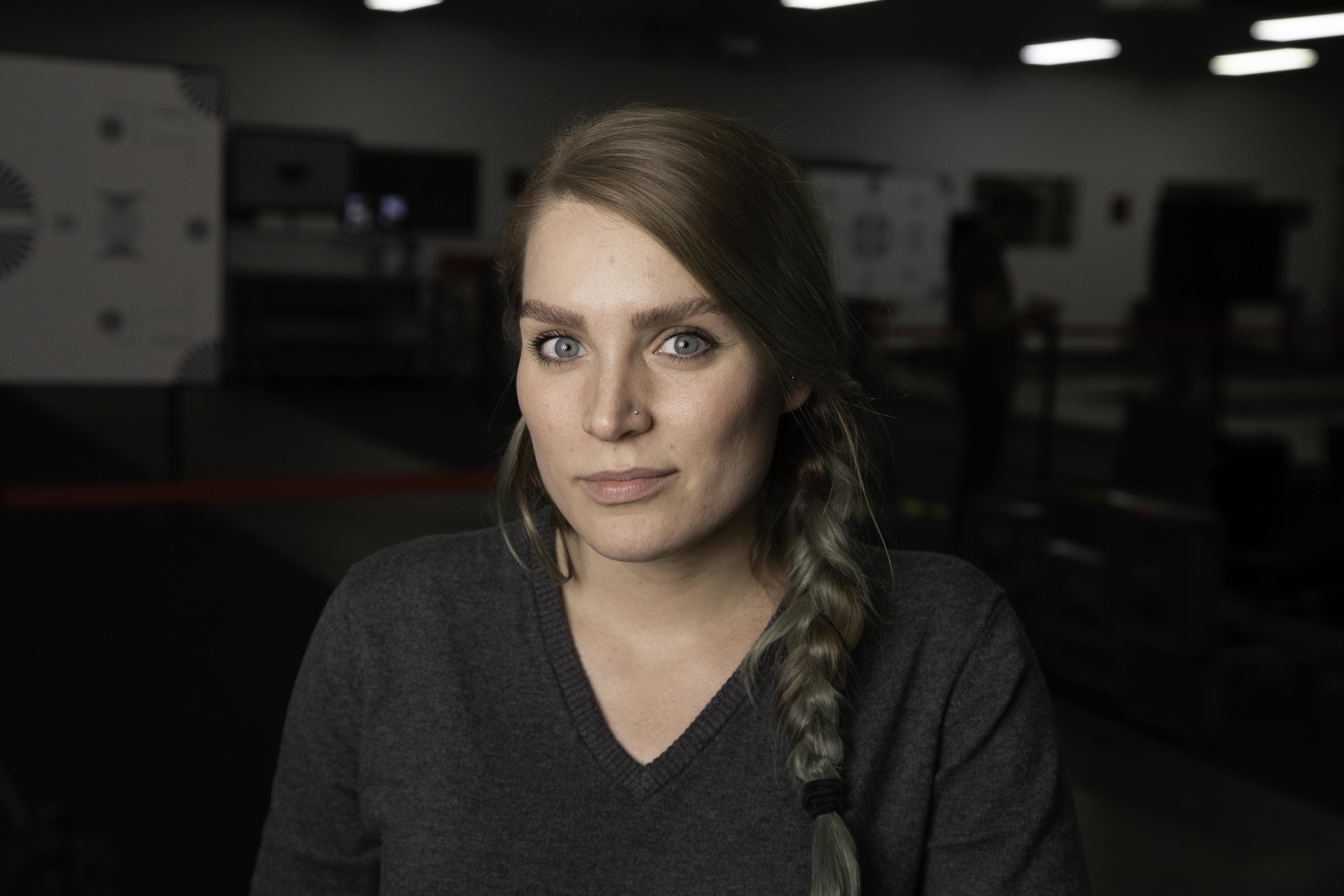 "Besides the Hudson, there are the Astera tubes," she adds. "They're easy-to-use, battery-powered, colored lights that you can quickly set up. [Some people] use them as props, as background or set design."

The 28-watt Astera AX1 wireless pixeltube has 16 RGBW LEDs that can be controled via DMX, Astera application or the infrared remote (which The Camera Division stocks) at up to 300m (330 yards). Cinematorapher Geoffrey Taylor and gaffer Isaac Berner recently employed Asteras for lighting effects while shooting Future's music video Crushed Up.
"You can also use them in Luminair," says Cornine. "I've talked to a lot of people who have put them up on huge pallets. They have 16 pixels in them, so you can map each one, and people have made smiley faces or a fireworks effect, or whatever you want. I haven't played with the Astera Titans yet, but they're the next generation, so they're roughly twice as bright."

Cornine also showed several versatile LiteGear LiteMat RGBW panels and LiteRibbons, and Burnham says that LiteGear vice-president of sales Paul Royalty has been instrumental in helping his company become a source for highly-mobile LED lighting.

Located just north of Los Angeles at 7351 N. Fulton Ave., in North Hollywood (near Chapman/Leonard), The Camera Division also frequently hosts workshops.

On Wednesday, Feb. 6, Band Pro is presenting an evening on the TCD prep floor spotlighting the Sony Venice camera system and the enhanced functionality unlocked by the Venice 3.0 firmware update, as well as the Rialto tethered-head system.
AC was on site at Cine Gear last summer for the debut of Sony's then unnamed Rialto.
RSVP here to attend the Band Pro class.

Follow The Camera Division on Facebook, Instagram and Twitter.
Stay up to date with American Cinematographer on Facebook, Instagram and Twitter.