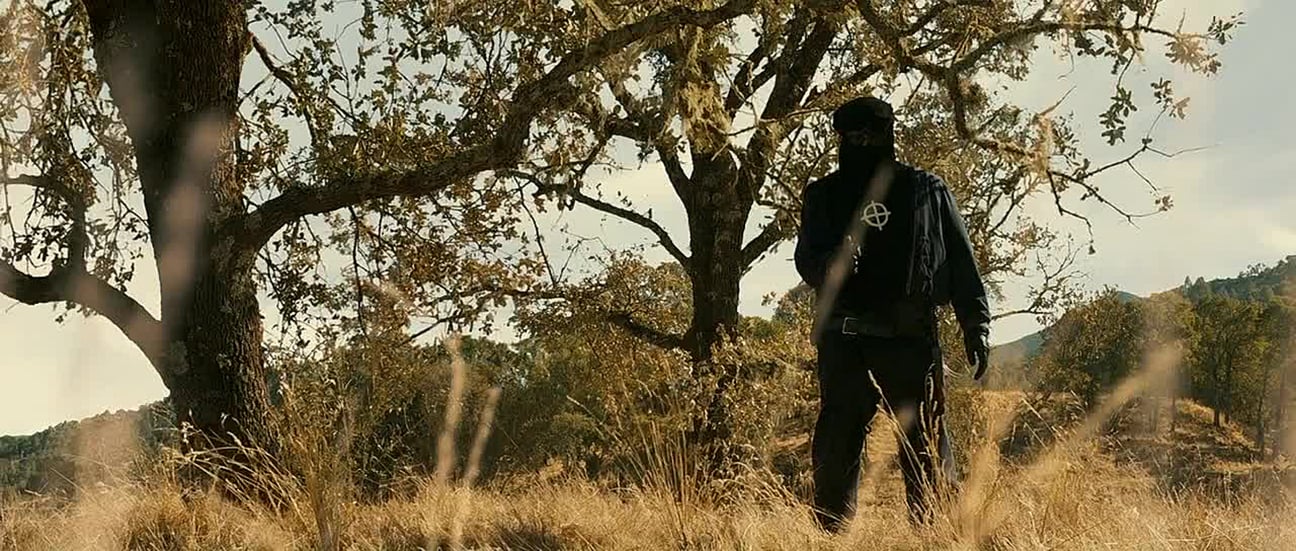 Zodiac: Cold Case File
Harris Savides, ASC and director David Fincher plumb the depths of human obsession.

David E. Williams
Unit photography by Merrick Morton, SMPSP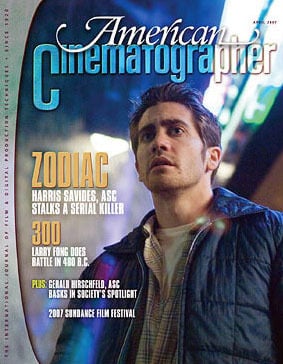 Most people remember the San Francisco Bay Area of the late 1960s for "flower power" and the Summer of Love. But as the decade came to a close, a grim nightmare unfolded in the counterculture mecca. On the night of December 20, 1968, two teens in the San Francisco-adjacent town of Benicia were brutally slain by a lone gunman. At midnight on July 4, 1969, another young couple was attacked in nearby Vallejo. On July 31, cryptic letters arrived at three Bay Area newspapers, including the San Francisco Chronicle; each contained part of a complex cipher. The writer warned that unless his coded messages were printed on the front page of each publication, "I will go on a kill rampage." A followup letter soon arrived at the newspaper. Opening with the sentence "This is the Zodiac speaking," the missive detailed the particulars of both crimes. The killer had given himself a name and stated his purpose: to taunt and terrify. The three-part cipher was soon solved, revealing a hate-filled manifesto. In all, he would communicate with such letters and codes on more than 20 occasions.
"I loved the Zodiac script, but I was concerned about the amount of non-cinematic information that had to be conveyed onscreen. There was so much exposition, just people talking on the phone or having conversations. It was difficult to imagine how it could be done in a visual way."
— Harris Savides, ASC
One front-line observer to the unfolding story was Chronicle editorial cartoonist Robert Graysmith, who began investigating the case after it became clear that harried law-enforcement officials — hampered by jurisdictional regulations, misleading evidence, and the emergence of more than 2,500 suspects — were powerless to unmask the killer. In 1986, Graysmith published his true-crime book Zodiac, which connected disparate clues for the first time and presented theories on the killer's identity. This book formed the basis of the recently released feature, photographed by Harris Savides, ASC for director David Fincher.
In the film, Graysmith (Jake Gyllenhaal), SFPD inspectors Dave Toschi and Bill Armstrong (Mark Ruffalo and Anthony Edwards, respectively), and Chronicle reporter Paul Avery (Robert Downey Jr.) are sucked into the Zodiac's vortex. All four try to manage their growing obsession with the case, yet soon find their lives inextricably intertwined with that of a madman. The case remains unsolved to this day.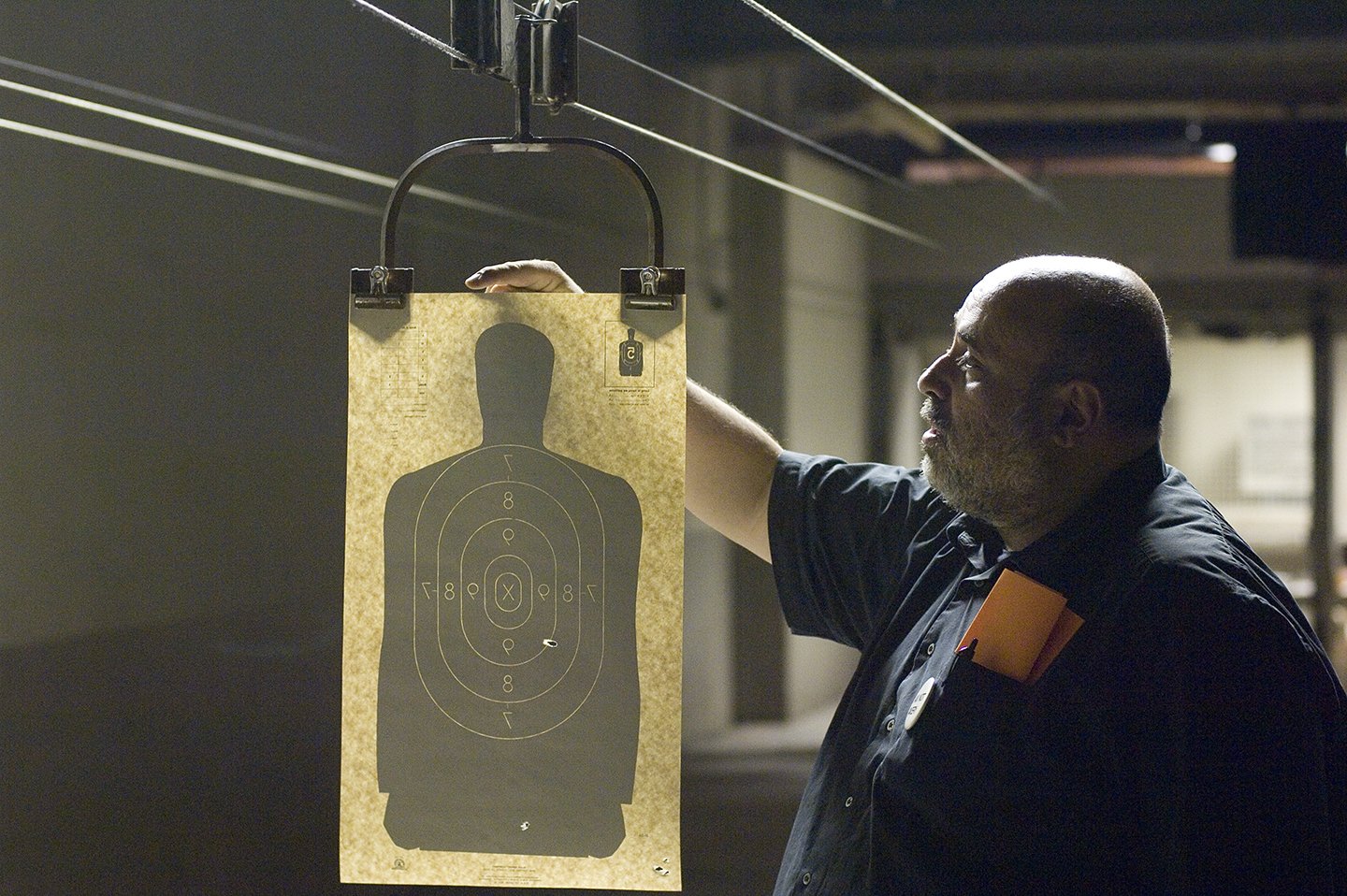 "I grew up on the East Coast, so I'd never heard of the Zodiac before this project," says Savides, a New York native who had previously collaborated with Fincher on commercials and the features Seven (as an additional photographer; see AC Oct. '95), and The Game (AC Sept. '97). "I loved the Zodiac script, but I was concerned about the amount of non-cinematic information that had to be conveyed onscreen. There was so much exposition, just people talking on the phone or having conversations. It was difficult to imagine how it could be done in a visual way. I told David we had to figure out ways to make these scenes interesting and cinematic, but our solution was the opposite: to simply have faith in the material and present it truthfully."

"Harris and I had done enough work on Seven to not redo that [style]. Part of the approach on Zodiac was to make it look mundane enough for people to accept that what they're watching is the truth."
— David Fincher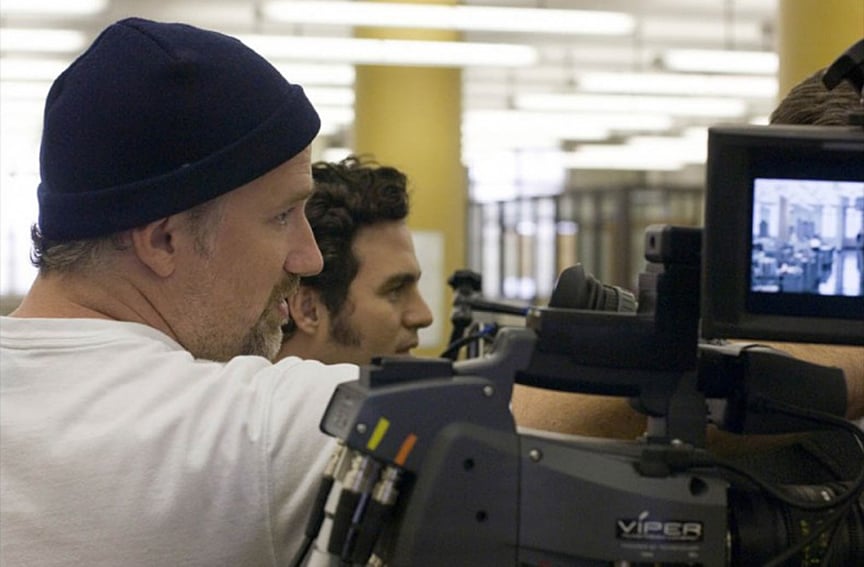 A native of the Bay Area who has distinct childhood memories of the Zodiac events, Fincher was not interested in repeating any of the techniques that he and Darius Khondji, ASC, AFC had used on Seven, a fictional serial-killer drama. "It was our hope not to be another one of those movies," says Fincher. "Harris and I had done enough work on Seven to not redo that [style]. Part of the approach on Zodiac was to make it look mundane enough for people to accept that what they're watching is the truth. We didn't want to hype anything or design anything to be seductive."
To that end, the action in Zodiac is presented objectively, with the camera impassively documenting each scene. Savides notes, "It was hard to be subjective with this story, in part because of the amount of information we were trying to present, and because we never wanted to 'become' Zodiac. We never wanted that through-the-eyes-of-the-killer perspective. This movie is more about the men who spent a better portion of their lives trying to uncover the truth about who Zodiac was. So introducing that kind of subjective viewpoint would have been a cheap trick to garner attention."
Fincher concurs, "That would have turned the story into a first-person-shooter video game. We didn't want to make the sort of movie that serial killers would want to own. Instead, we were interested in a Dragnet style: 'Just the facts, ma'am.'"

Zodiac was captured with Thomson's Viper FilmStream high-definition (HD) video cameras, making it one of the first Hollywood features shot with the uncompressed-HD-to-drive digital-acquisition system. To find out how this process would affect his job on the set, Fincher first used the Viper on a series of commercial shoots. "[The concern] was mostly about workflow and how we were going to ingest the data," says the director. "It was also about getting used to watching things through a 32-inch LCD HD monitor and being able to direct from that. The image is kind of flat and green, but it offers an immediacy that allows you to hone and shape the image. And it's all in real time, so when you've shot the shot, you know you have it."

Unlike Fincher, Savides had limited experience with the Viper before shooting began. "My first use of it was on a Motorola commercial that David and I shot just before we started Zodiac," he says. "The decision to use the Viper on Zodiac was not mine, but I embraced the challenge. I jumped onboard while David was working with Thomson and The Camera House on the data-storage issues. He wanted the camera to be more film-production friendly so the studio would be more comfortable about using the system on a project with this kind of budget. He also worked on designing the day-to-day tapeless workflow that would take our images through the post process and protect our digital negative. David was instrumental in doing all of that."

"During the tests, I did as many things 'wrong' as I possibly could. I went against everything I was supposed to do with the [Viper] camera."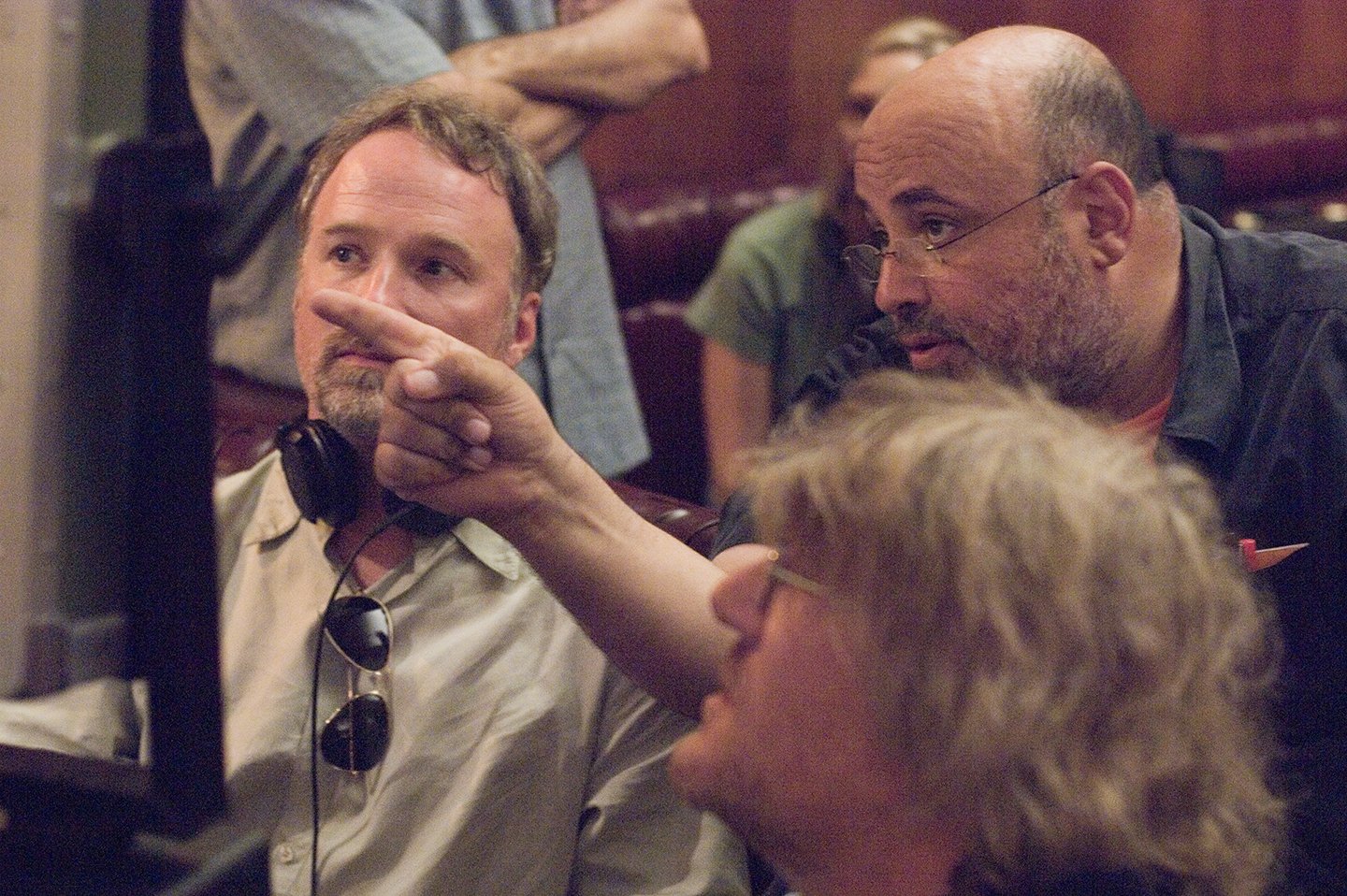 To familiarize himself and his crew with the Viper, Savides conducted tests designed "to push it beyond what it was capable of in order to understand where it would fail," he says. "You can't fully use something if you just work within safe parameters — that's not a test. I didn't get into all the minute details of the Viper to the extent that David did, because it was just an insane amount of information, and I'm not that guy. I was more concerned with how the camera would perform under the conditions we'd be shooting in. I just knew that the process involved shooting uncompressed RAW files, and that in the end, I'd be working with Technicolor to get the image out to film. We took our tests all the way through our workflow to release print, allowing us to shape the look of the movie before we initiated principal photography.

"During the tests, I did as many things 'wrong' as I possibly could. I went against everything I was supposed to do with the [Viper] camera. The first test was all about hard light, with a subject backlit by the sun, grossly overexposed and then underexposed — all the extremes I would do in testing any new film stock." Another test involved two models, one dressed in white and standing against a black background and another dressed in black against a white background. Savides lit them with an array of key-to-fill ratios and photographed each setup with varying exposures.

The cinematographer filmed out all of his test footage; one version was uncorrected, and the other was graded by colorist Stephen Nakamura at Technicolor Digital Intermediates (TDI). The footage was then taken to the release-print stage and projected onscreen in the 600-seat theater at the Directors Guild of America in West Hollywood. "That's a pretty big screen, and I was quite impressed by what I saw," Savides recalls. "I don't think anybody in the room had seen what the Viper and the DI process could do with those kinds of extreme images on a screen that size; demos are usually done with very carefully controlled, perfectly shot images on relatively small screens, but this approximated the size of a good theater anywhere in the world. The screening was a great indicator of what the camera could do. I was impressed, but I was still concerned about the Viper in terms of the contrast it could deal with and especially the shoulder, because it did not perform as well with overexposure as it did in low-light situations. To gain more control, I could have dumbed the process down, lit everything very flat and gone into the post suite and played around with the RAW files, similar to what is going on in digital still photography now. In the end, I was happy with the images we were getting with our RAW files at TDI with Stephen Nakamura."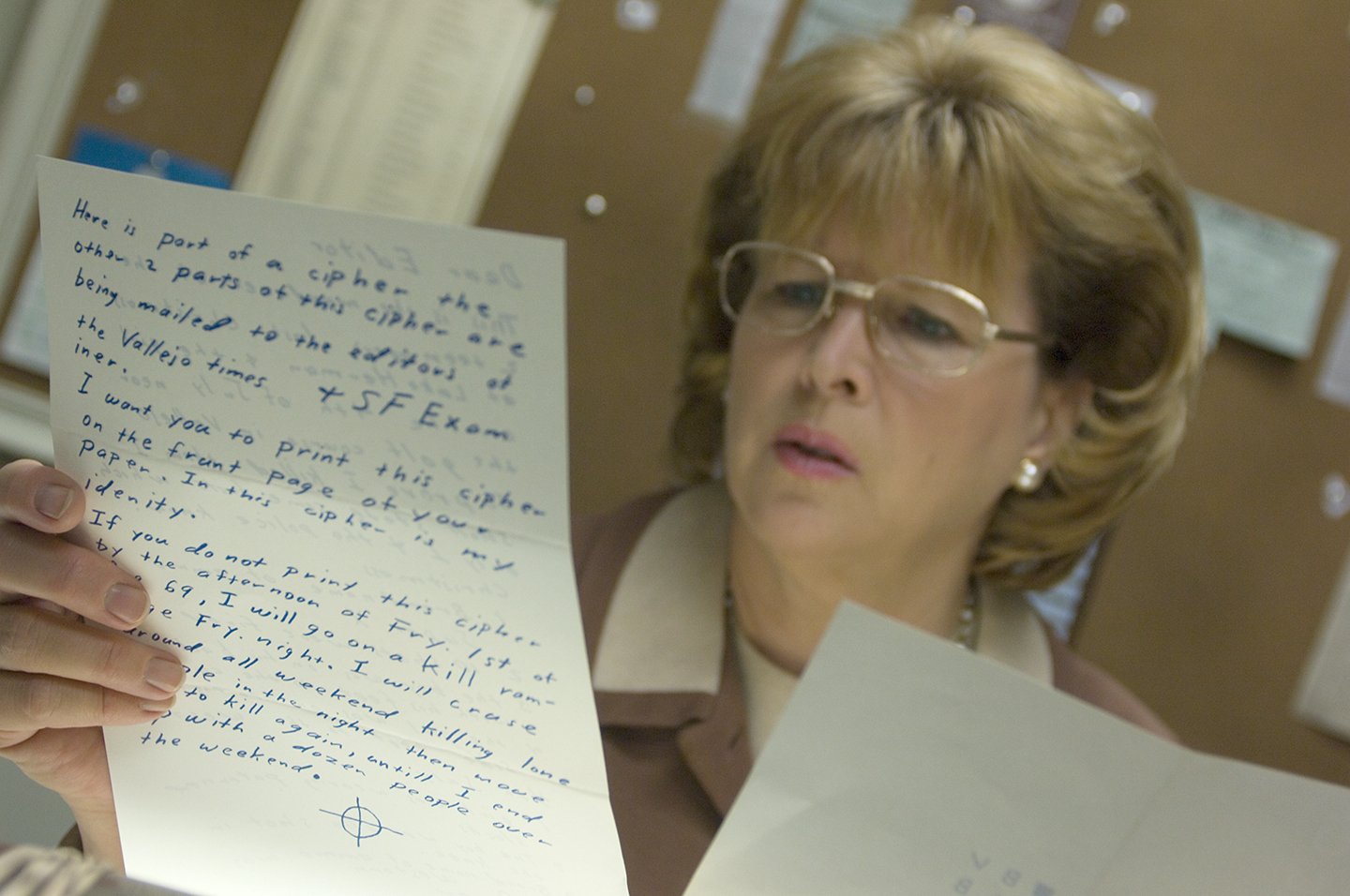 A few other aspects of the Viper were of immediate concern to Savides. "I didn't like the viewfinder, the umbilical cord to the recorder, or the need for a digital-imaging technician just so you can turn the camera on. But someone's got to start using these systems to help make them better, and, of course, film has its problems, too. Nothing is perfect. But what is the net gain of shooting digitally? So far, from my perspective, any benefit of using digital cameras lies in postproduction, not production. In the future, I see smaller, better cameras; fewer crewmembers needed to service them; and a method of production that's freer and less encumbered by technology. But that's not the situation right now.

"The Zeiss DigiPrime lenses we used were fantastic," Savides continues. "They're made for the 2/3-inch chips used in digital cinematography, so they're supposedly optically superior to normal lenses. I can't attest to that, but I was impressed. I especially liked the [6-24mm and 17-112mm] zooms in terms of their clarity and light-gathering ability. They performed well wide open."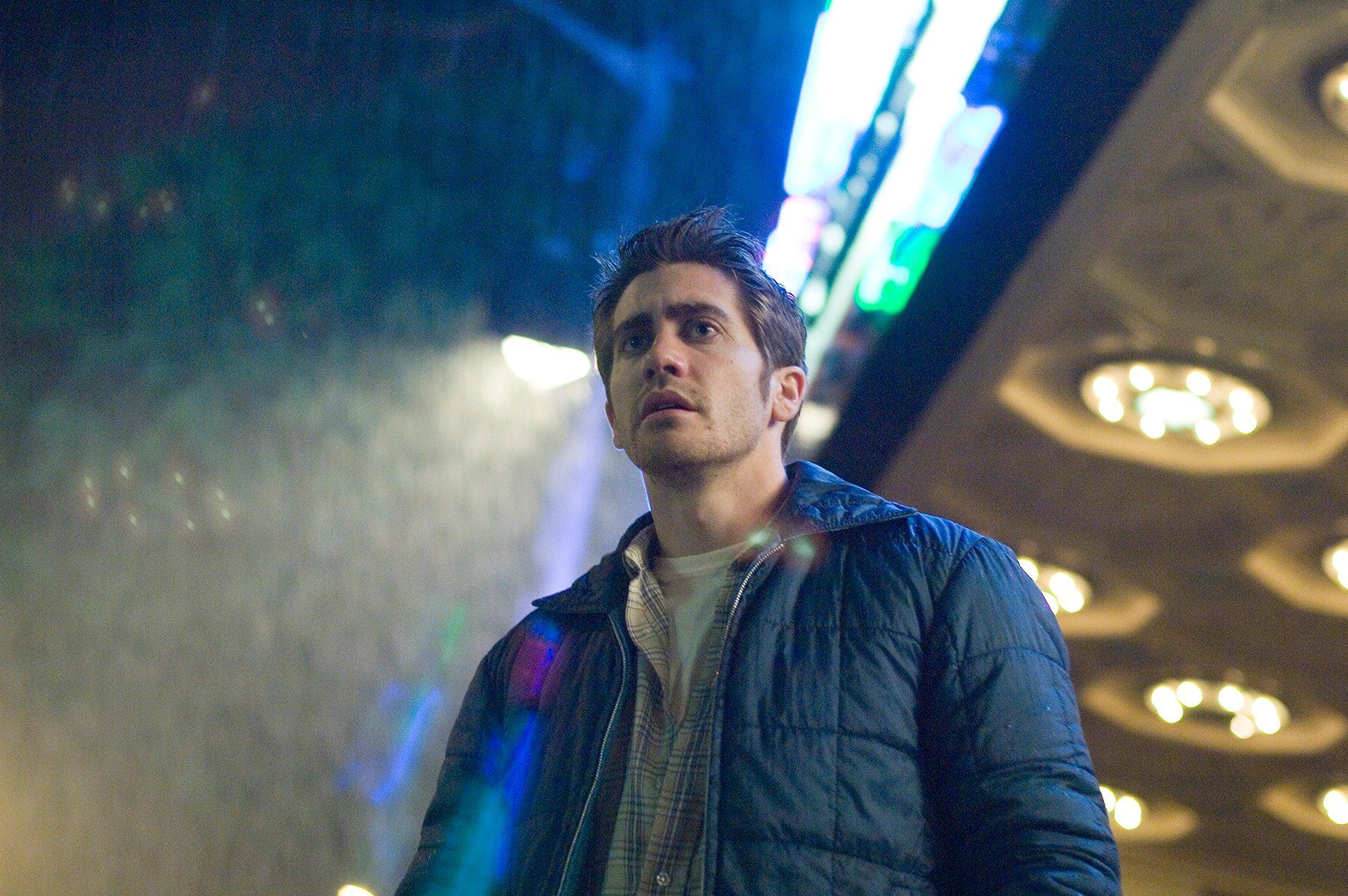 Savides is known for working at low light levels, and the Viper's increased depth of field was an additional reason to remain at the bottom of the lens. "That was one way to reduce depth of field, so we'd often use NDs and shoot wide open whenever possible," he says. He didn't use any onboard camera adjustment to help in the effort. "As I understand it, that would be defeating the whole point of shooting 4:4:4. Any kind of manipulation would have created some level of compression, and we weren't entirely sure what our post process was going to be, so capturing a clean, full-resolution image and protecting it was vital. The only filtration we used were NDs and a Lee 20 CC magenta filter to compensate for the green bias of the RAW files."

Chris Blauvelt, Savides' 1st AC, notes, "We also played the focus to adjust where our focal range was carrying. In scenarios where we wanted to let a distracting background to go soft — like if Jake was sitting in a restaurant booth and the fabric of the booth was taking the attention away from him — we'd determine the depth of field and just focus some distance ahead of Jake, so his face would be at the outer edge of what was sharp. We did that pretty often. The DigiPrimes' added depth of field was just something we had to get used to, but I certainly prefer reducing depth rather than having too little to play with." He adds that the Viper's ability to employ an Arri follow-focus and other standard attachments also made his job easier. "But another thing we had to pay attention to was the back-focusing mechanism on the DigiPrimes, which needed checking whenever we changed lenses or went from inside to outside. Temperature also affects it."

"To my eye, the Viper's digital images have a synthetic quality that is at odds with what we were trying to do."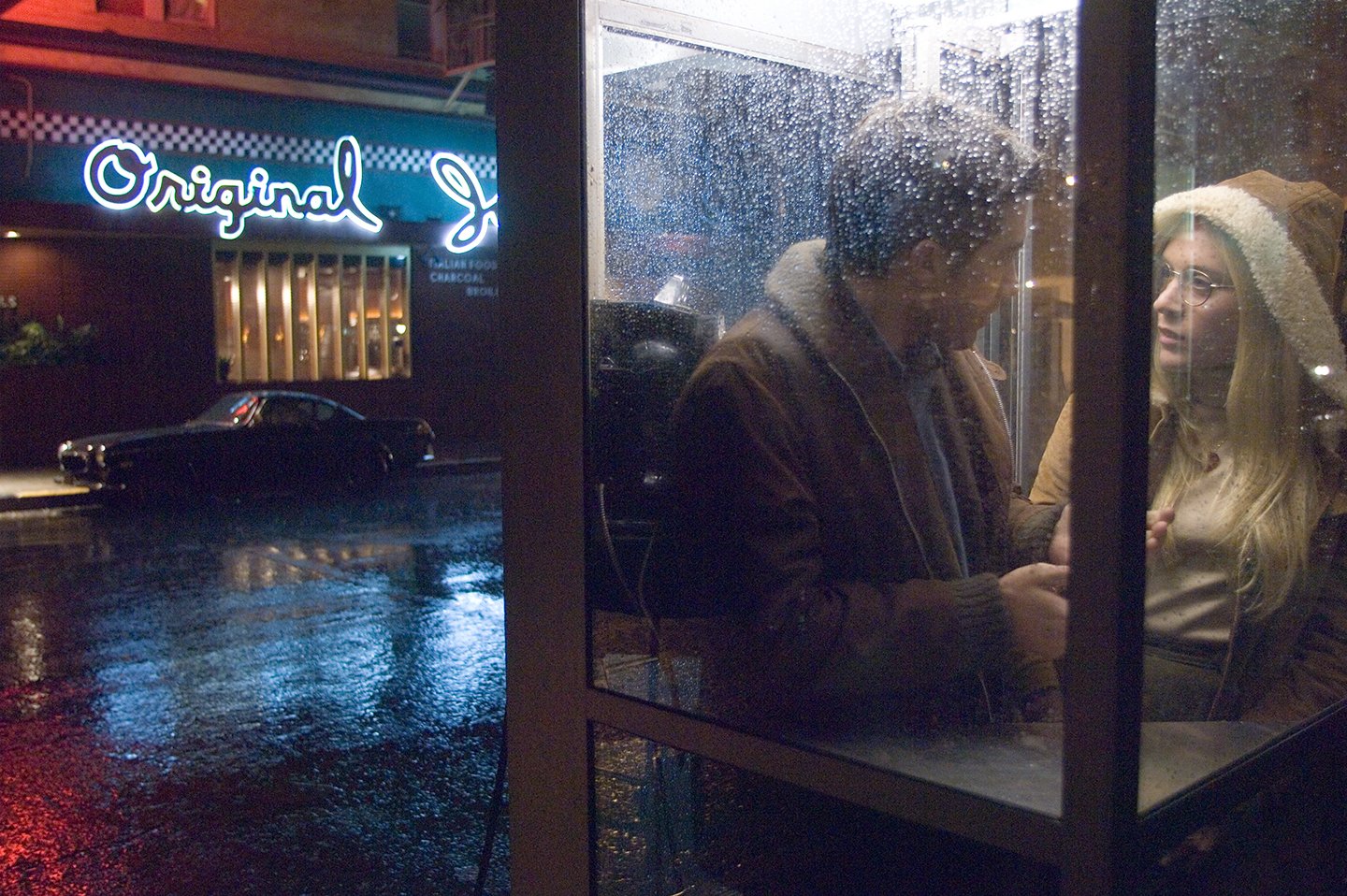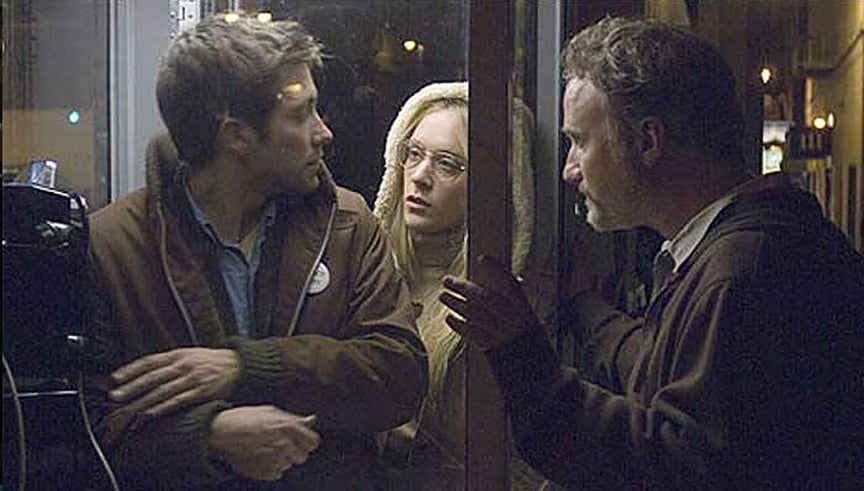 For Blauvelt, who has extensive experience with film cameras, the operation of the Viper "was a bit of a mystery at times, because it's an electronic thing that has no moving parts. If there's a problem of some sort, you turn it off to reboot it, and when you turn it back on, it magically works. I felt I had to have a lot of faith in our technical support, which was a little unnerving. But on the whole, the Vipers ran great and we got the job done."

Addressing his overall experience with the Viper, Savides offers, "I would advise anyone thinking of using it to test it for his specific project, just as he should any camera. My ideal would be for Thomson to come up with a modular version of the Viper with different imaging-chip sets, one set for highlights and one for the toe, just as we can choose different film stocks for different situations. There is no all-around film stock, so how can we expect a single digital camera to do everything?"

Asked if the imperative on Zodiac was to make the digital images look "like film," Savides replies, "That was in my mind's eye, but I don't know if I'm necessarily right. Should a movie look like film or like something else? It's subjective. The Viper does give the images an almost hyper-real quality that might work for this particular film. However, I also tried to go against that look a bit because Zodiac is a period film, and the audience has some impression of what [the Seventies] looked like." The colors, tones and designs of that period — as documented in the photography of Stephen Shore and William Eggleston — "became our bible. We specifically referenced Shore's work from the early Seventies, which was more naturally lit. We also worked from a lot of photos in the actual Zodiac police files.

"I lit Zodiac just as I would any feature I've shot on film. Where the light comes from and how you model it doesn't change because you're using a different camera."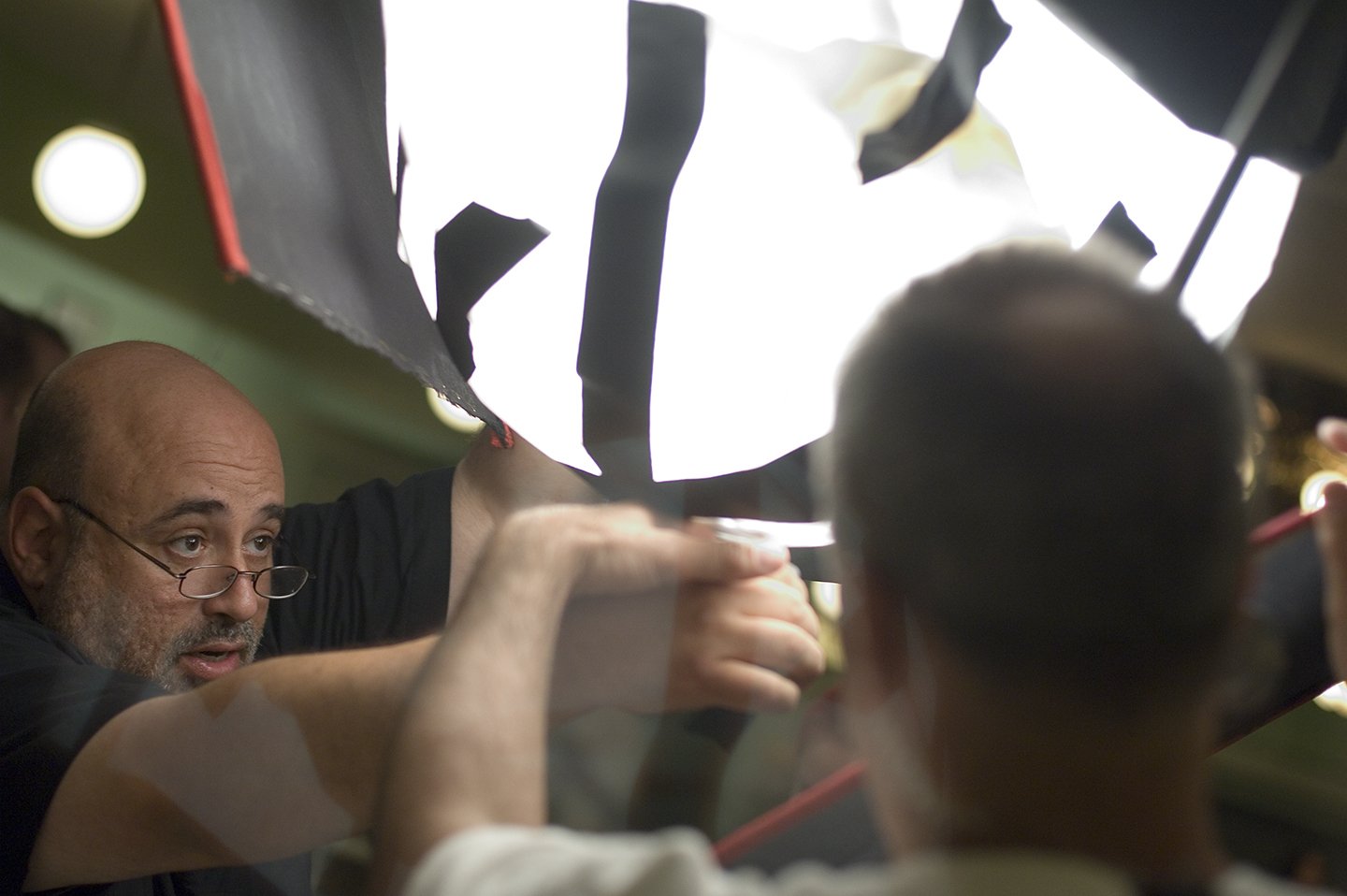 "To my eye, the Viper's digital images have a synthetic quality that is at odds with what we were trying to do," Savides continues. "It's hard to put an audience in a darkened theater and screen 'reality' for them, because the whole thing is a falsehood. But if you have a synthetic image like the Viper's — which reminds me a bit of the vivid, colorful look of a cibachrome photo — you're taken right out of the story. I wanted to give the image a patina, to remove the newness. However, that vivid, hyper-real quality may also work to bring a psychological tension to the surface, since we have these characters searching and trying to see something that's just beyond their vision. With the Viper, the audience will see more than what they normally see in a movie — literally, the pores on people's faces and every hair on their heads — so it may have an almost immersive effect. Your eye can search the frame as all this information, the facts of the case, come at you."

"Harris initially thought the image looked a little 'plastic-y,' but I thought that helped us," says Fincher. "The slight video effect is more synonymous with the nightly news than 35mm anamorphic is, and I liked the idea of having that patina on the faces. Also, we didn't need to use makeup the same way; we could easily [use Shake in post to] fix microphones coming into picture; and we did hundreds of TV-monitor composites [with bluescreen]. All that stuff was easier than it would have been if we'd shot on film. I think the 'waxiness' Harris describes and the problems with the Viper — like having so much daylight coming into the lens that it prevented us from actually making an image — came to support what we were doing with this particular film. It feels like a news report, not a Hollywood movie."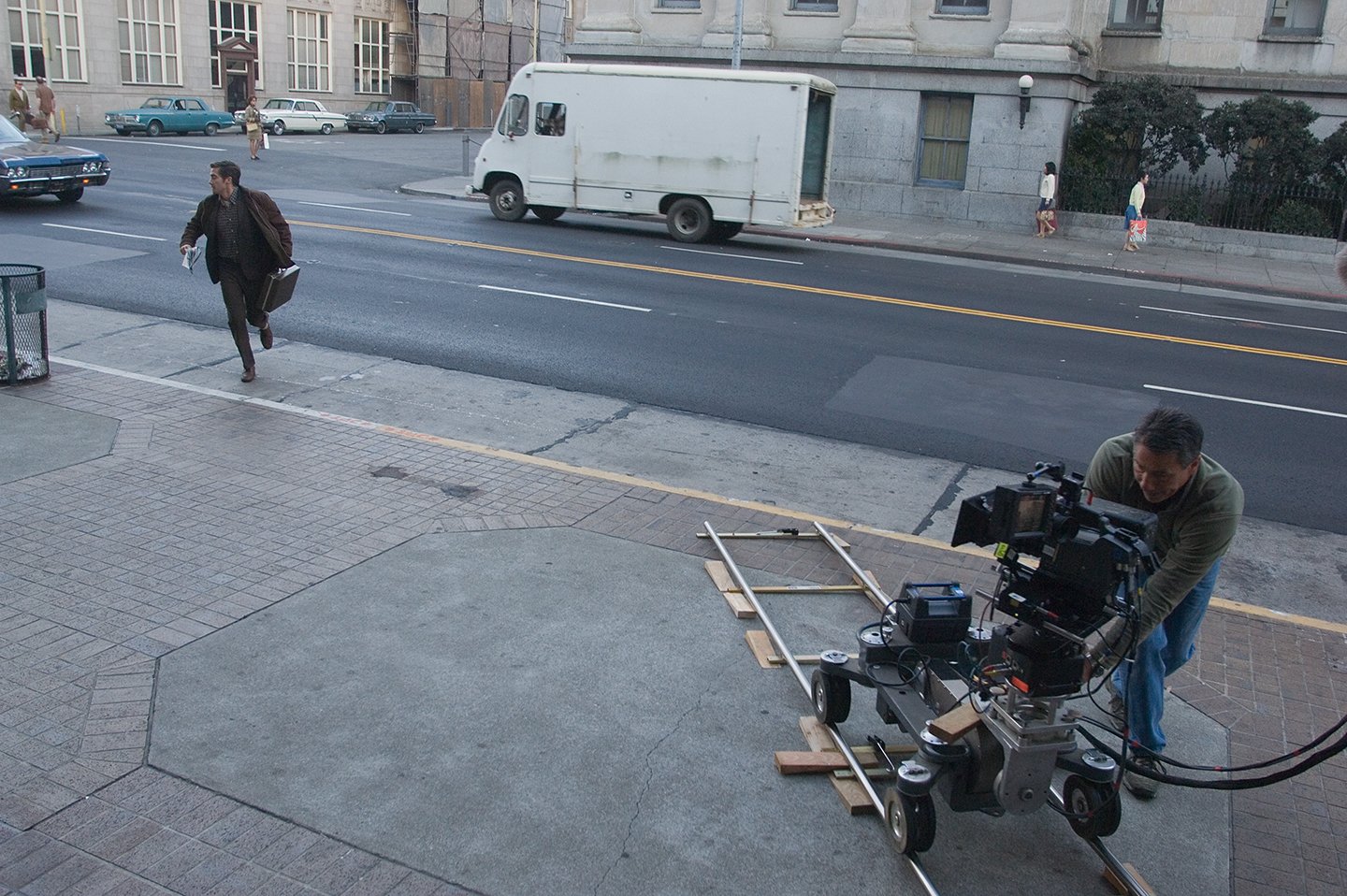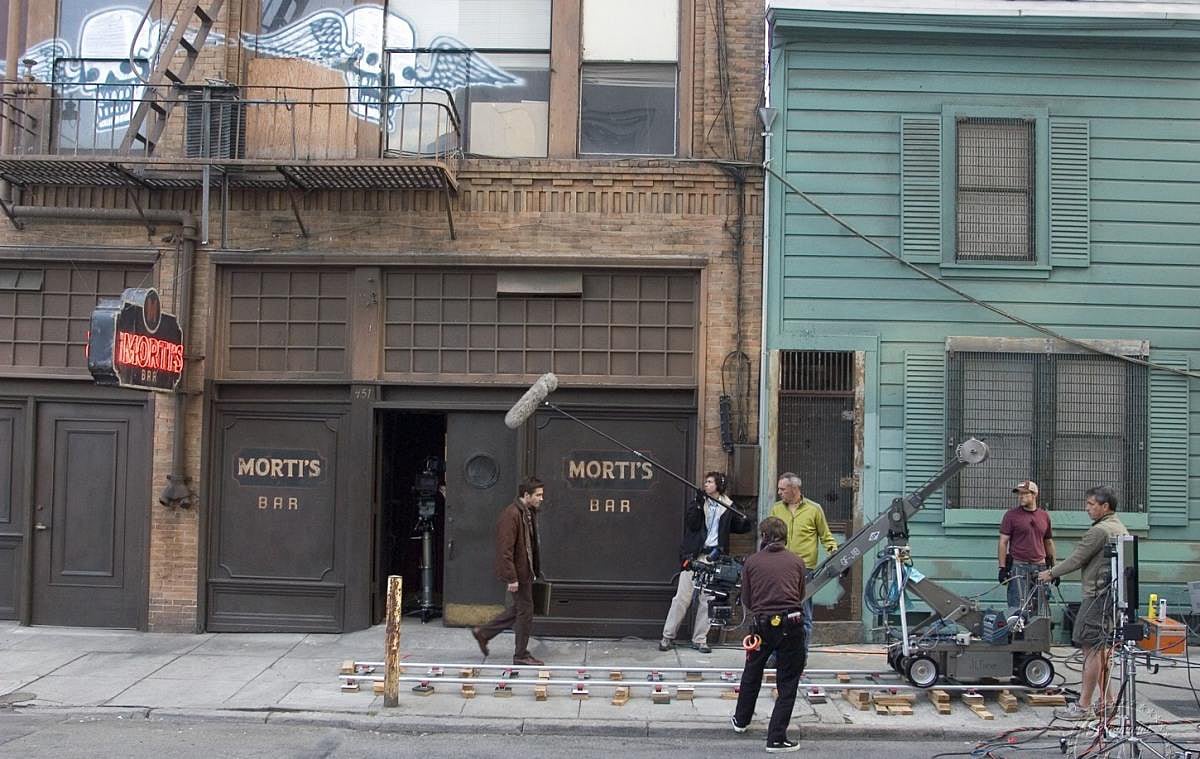 In the end, says Savides, "I lit Zodiac just as I would any feature I've shot on film. Where the light comes from and how you model it doesn't change because you're using a different camera. But the sensitivity of the Viper and how you can learn to light by eye was interesting. Once I got used to it, I rarely used meters and got used to looking at the image on those high-end monitors. The shadow detail was quite good, but the [images] weren't truly representative of what we were getting, so I had to mentally adjust for the difference based on our tests. I'd liken it to using a Hazeltine monitor to adjust printer lights — you're not looking at a true image, but a representational one, and you have to learn how to read it to get what you want."

Savides strove to achieve the desired look in camera, as opposed to saving that work for the DI suite. "On this movie, I think that was the right thing to do. We were looking for naturalism. This goes back to the idea of creative restraint. You can't try to dazzle the audience while characters are talking, so you can't have the camera spinning around them. In fact, we rarely moved the camera and never used a Steadicam or tried to create any artificial pizzazz. What for? Are we trying to show how clever we are, or are we trying to tell a story? The audience has to listen, and that's a conundrum: you're trying to be visually interesting without obscuring the information the audience needs to absorb. There's even a sort of visual banality that's appropriate to the story; what the investigators are doing is tough, banal work, not what you generally see in the movies. Nevertheless, after day 30, I was asking myself if we were on the right path! I was worried our approach could result in a boring movie, but we just had to have faith in the script and the dogma we'd designed."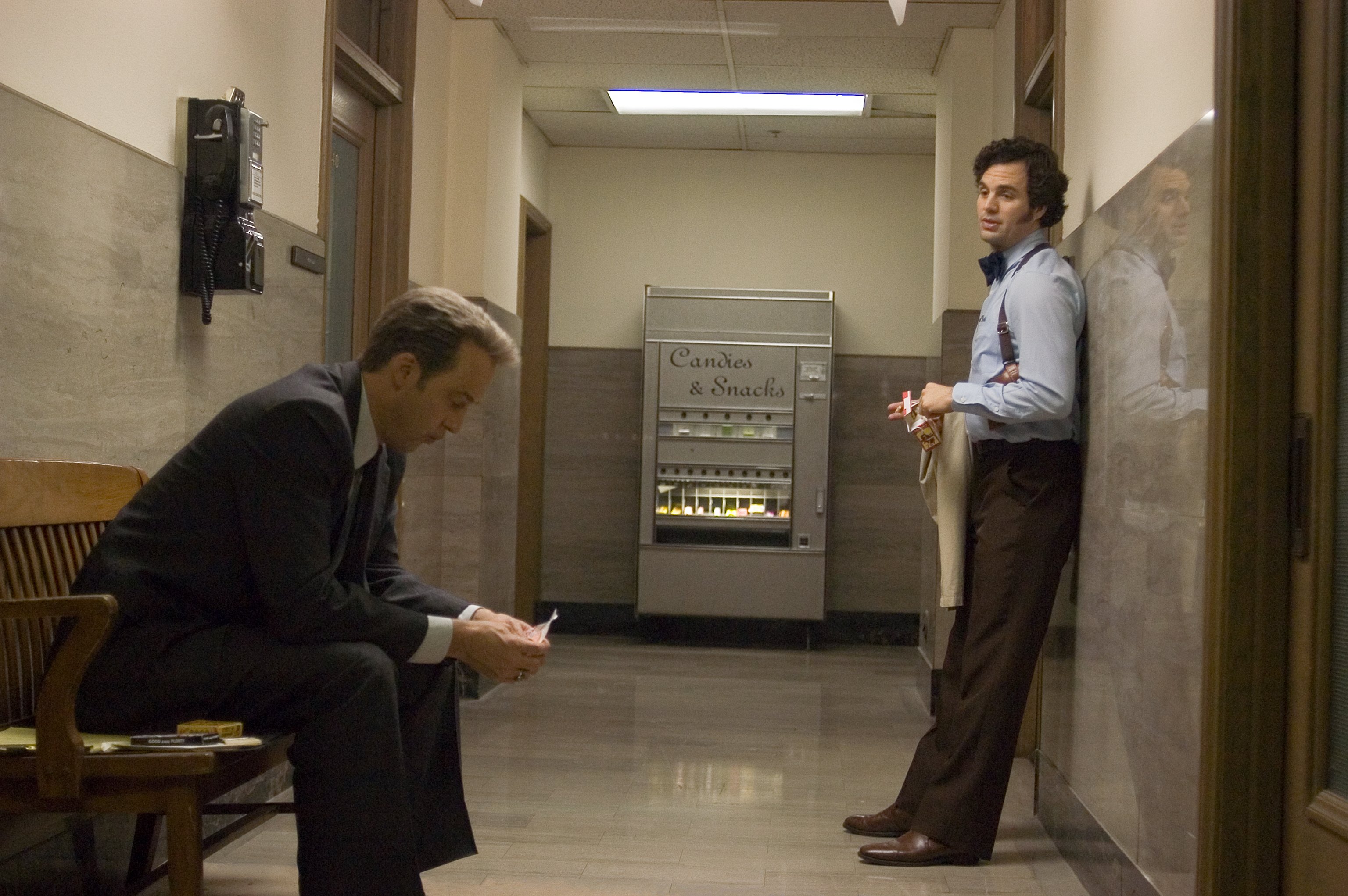 Zodiac opens with grand images of Fourth of July celebrations and then cuts to a long, voyeuristic tracking shot filmed from a car cruising through a dimly lit suburban neighborhood. Punctuating the mundane milieu are celebratory barbecues, children playing and backyard pyrotechnics. This shot quickly establishes how night will be depicted in Zodiac, as the shadows are dark but retain immense detail. Even the illumination of a single match lighting a cigarette is enough to reveal far more. "The lighting of that tracking shot was quite simple," says Savides. "A lot of it amounted to asking the people in the neighborhood to leave their lights on, but we did light some of the houses if we didn't like the practicals that were there. We used fixtures I like to call 'covered wagons': batten strips with porcelain sockets and bulbs covered with chicken wire and then muslin or tracing paper. We also put some lights in the backyards, either bounced or direct. The lighting was also checkerboarded along the street. We basically lit every house and then, while doing trial runs, started turning lights off depending on what looked good. Finally, there was a 20K in a Condor at the end of the run, on camera left, sidelighting the whole scene and giving it an edge."

"Harris is all about naturalism," says chief lighting technician Chris Strong. "Nothing looks lit, and how it registers to your eye on set is exactly how it looks onscreen. Some people try to do this by simply using practicals, but I don't think that works, because by the time you get a good stop that source will be totally blown out. Harris uses motivation and direction to make the lighting invisible." Savides adds, "I used to be much more selfish earlier in my career — it was all about me and my lighting! I was just interested in making something look great, but I see now that it's about what's best for the story."

The perspective of the tracking shot remains a mystery until the car stops and a skinny teen, Mike Mageau (Lee Norris), eagerly approaches. We see that the driver is Darlene Ferren (Ciara Hughes), his companion for the night. They drive to an isolated lover's lane and park. "As is the case in those kinds of places, the lighting came primarily from a light pole we put up on camera right, topped with an open-faced 2K Blonde," says Savides. "That motivated everything.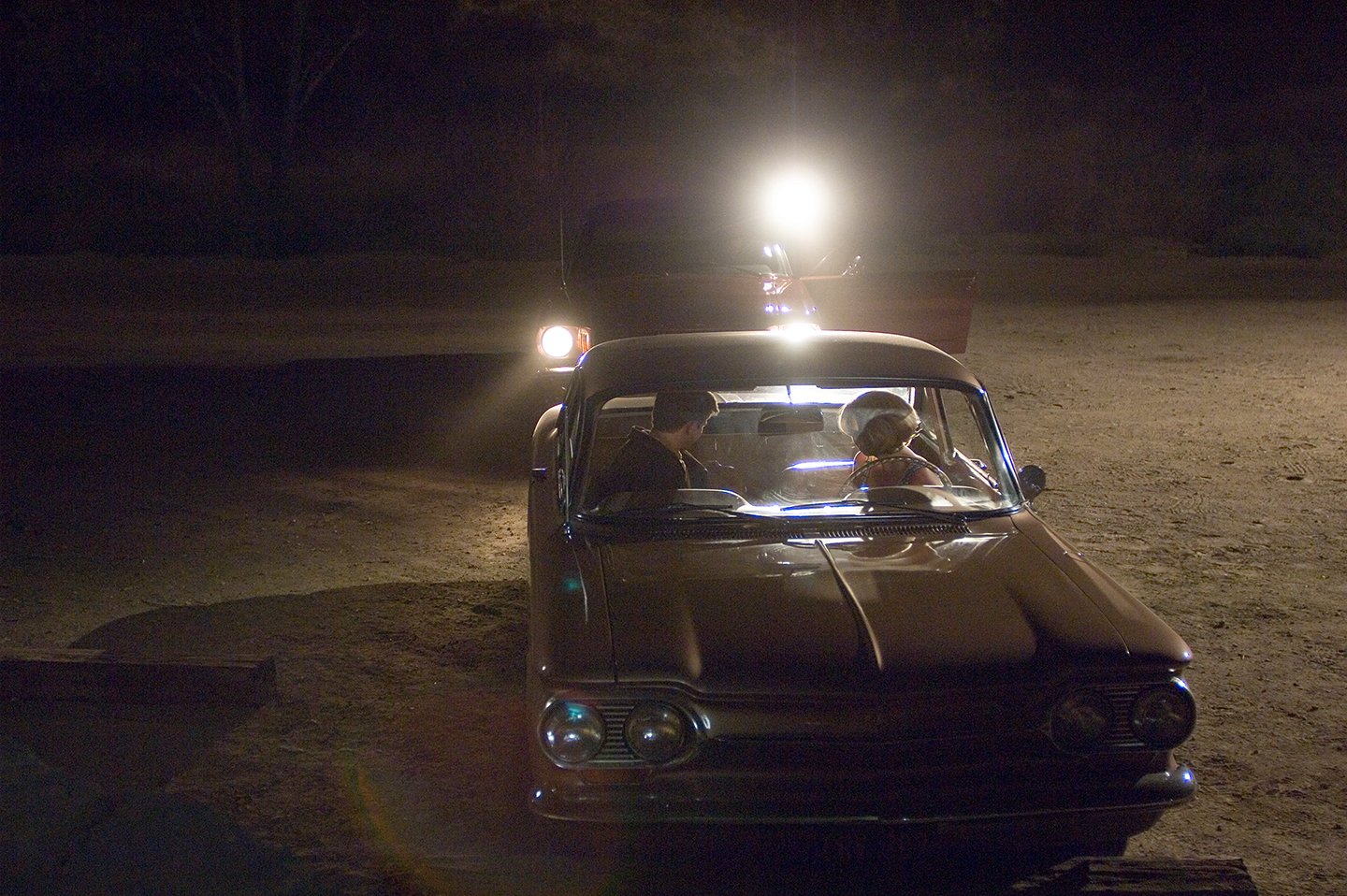 "For the closer shots of the two inside the car, we used another 2K on a boom arm and brought it in closer and lower. For a little fill, I had another light bounced into a Griffolyn in front of the car and then a balloon flying overhead, just to camera left, to provide some low ambience through the trees. Finally, way down the road that ran across the background, we set up a 10K in a Condor to suggest another streetlight some distance away, hitting the trees."

The couple is interrupted by a car that pulls up behind their vehicle, blinding them with its headlights. A dark figure carrying a powerful flashlight approaches. Assuming it's a police officer, the two reach for their IDs. Suddenly, five gunshots ring out, severely wounding the teens. The gunman retreats to his car, but after hearing Mageau moan in agony, he returns and fires two more rounds into each victim.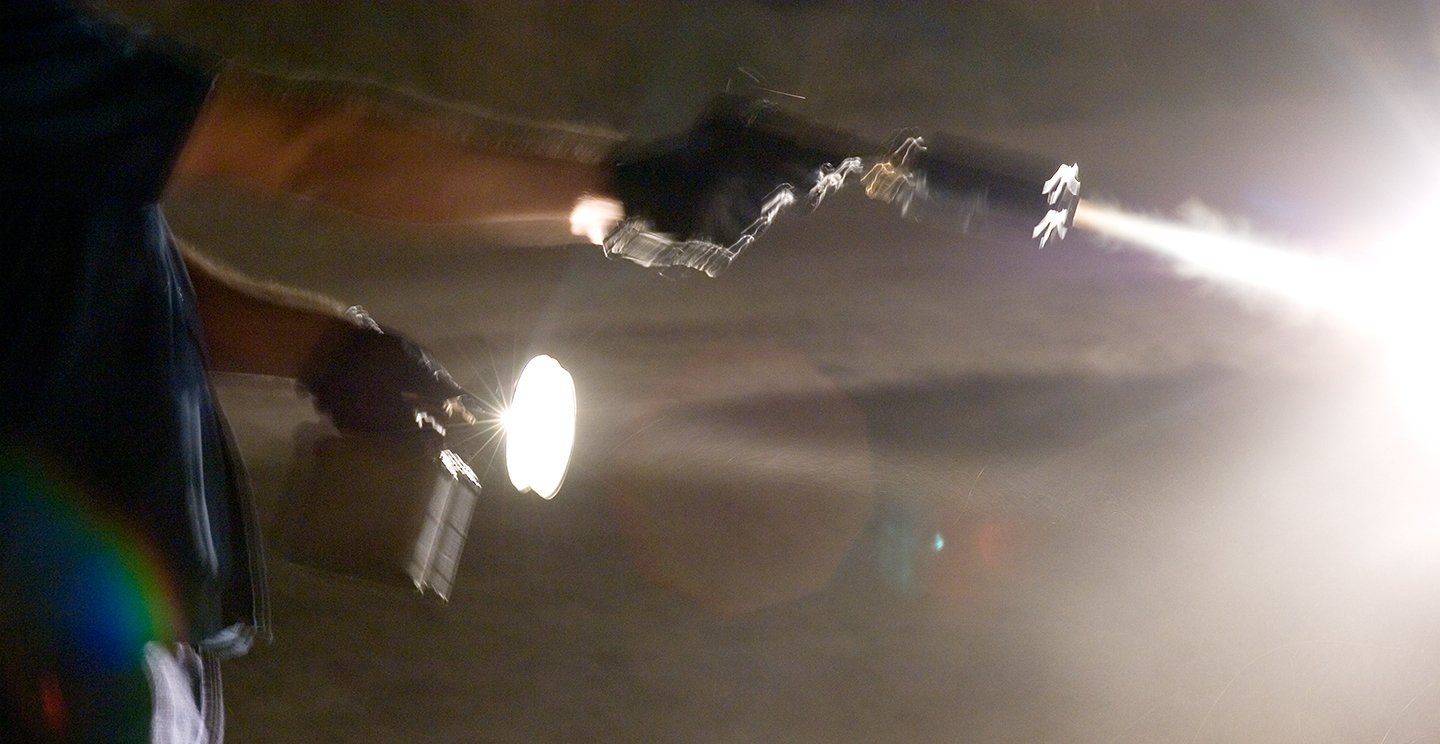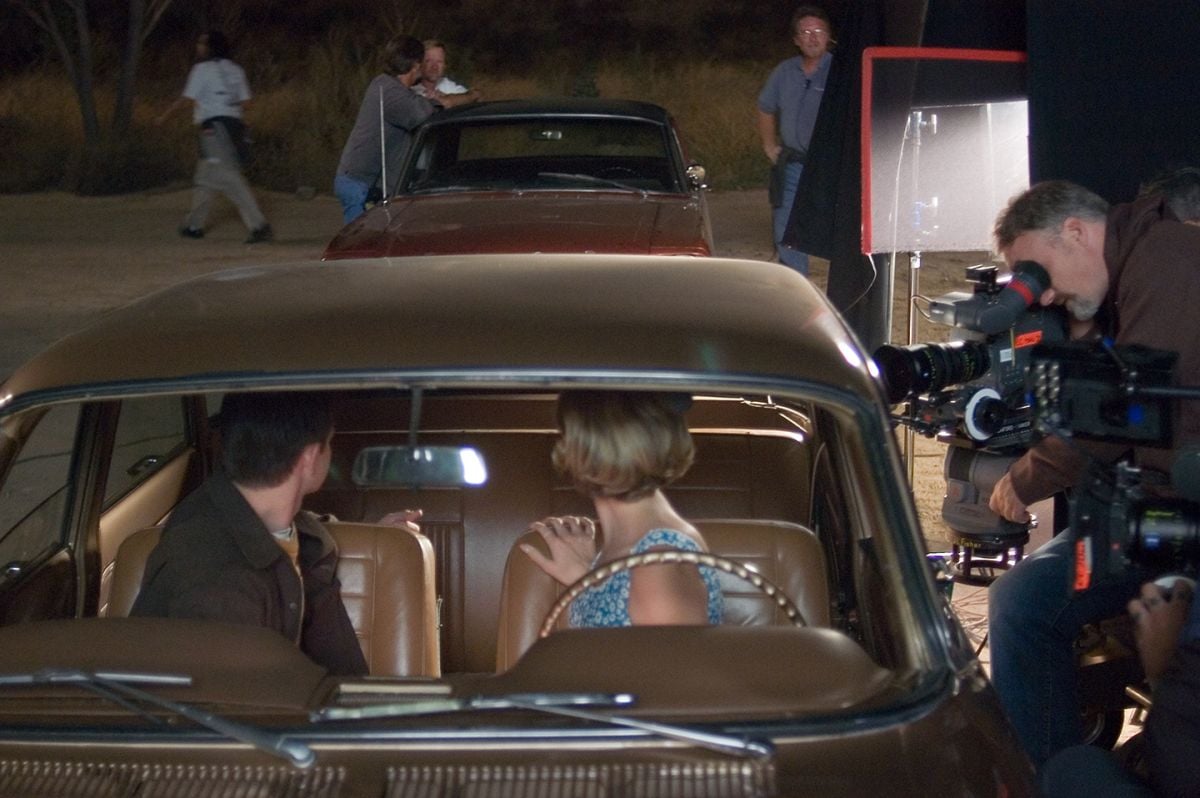 The action moves to the Chronicle offices, where Graysmith, toiling on his daily editorial cartoon, observes as the Zodiac makes his initial threats to the press and, by extension, the public. The newsroom set was built in downtown Los Angeles in the Terminal Annex building, under the guidance of production designer Donald Graham Burt and art director Keith P. Cunningham.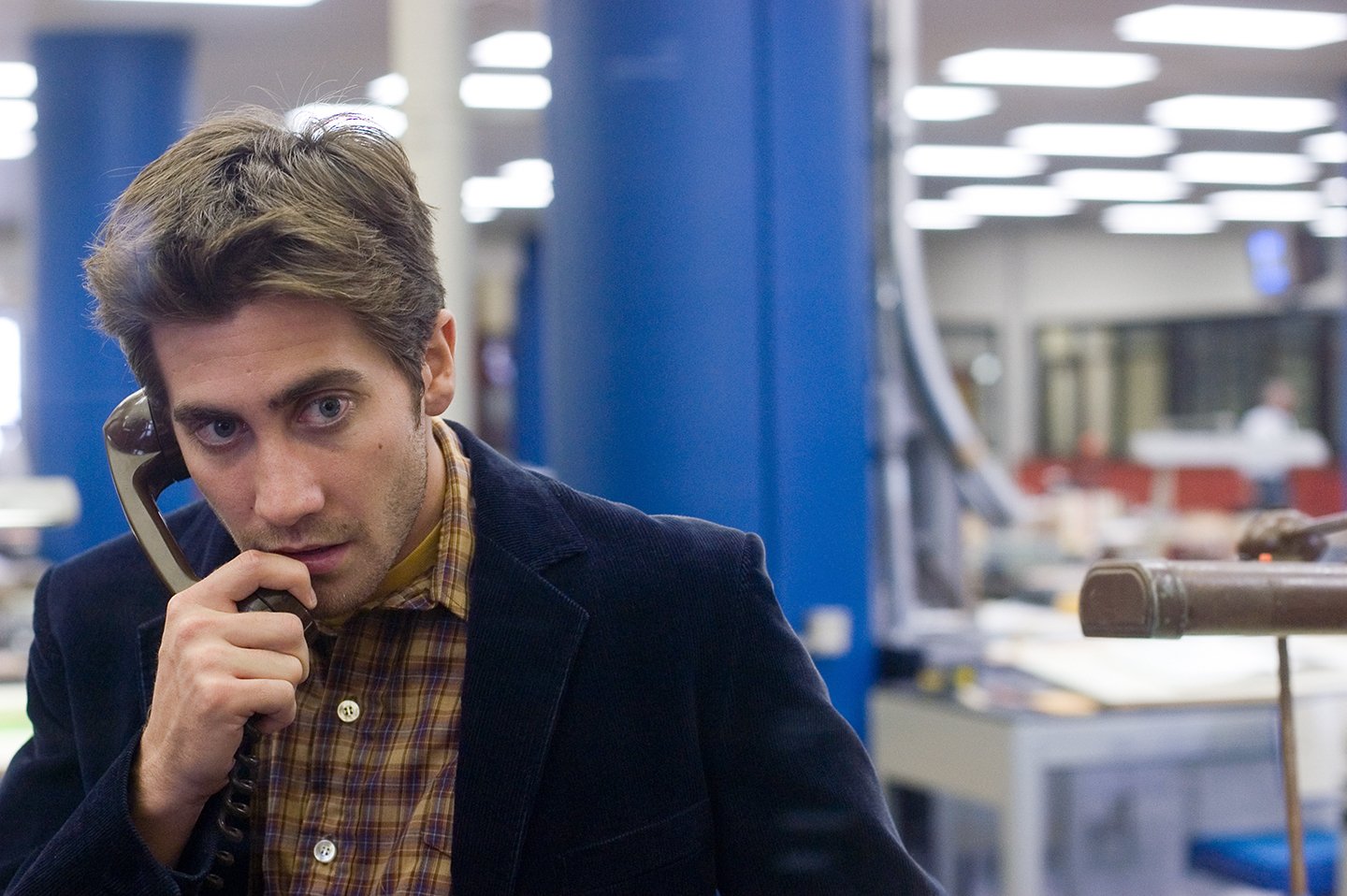 "Because the set was so vast and some of the shots we wanted were quite wide, we needed to light it primarily with hanging practicals, using very little fill," says Savides. "Don supplied us with fluorescent fixtures that gave us a bounced-light quality and some diffused direct light. We used Cool White tubes and then had some controlled daylight coming through the windows, augmented by HMIs." Strong adds, "We had some huge windows on the south and west sides of the room, and in order to control the daylight our riggers built a large tent over the south windows, and we put in some 18Ks. Because we were shooting in winter, the sun never really got very hard on the western exposure, so we just used some NDs to balance things and then added some lamps when it got dark."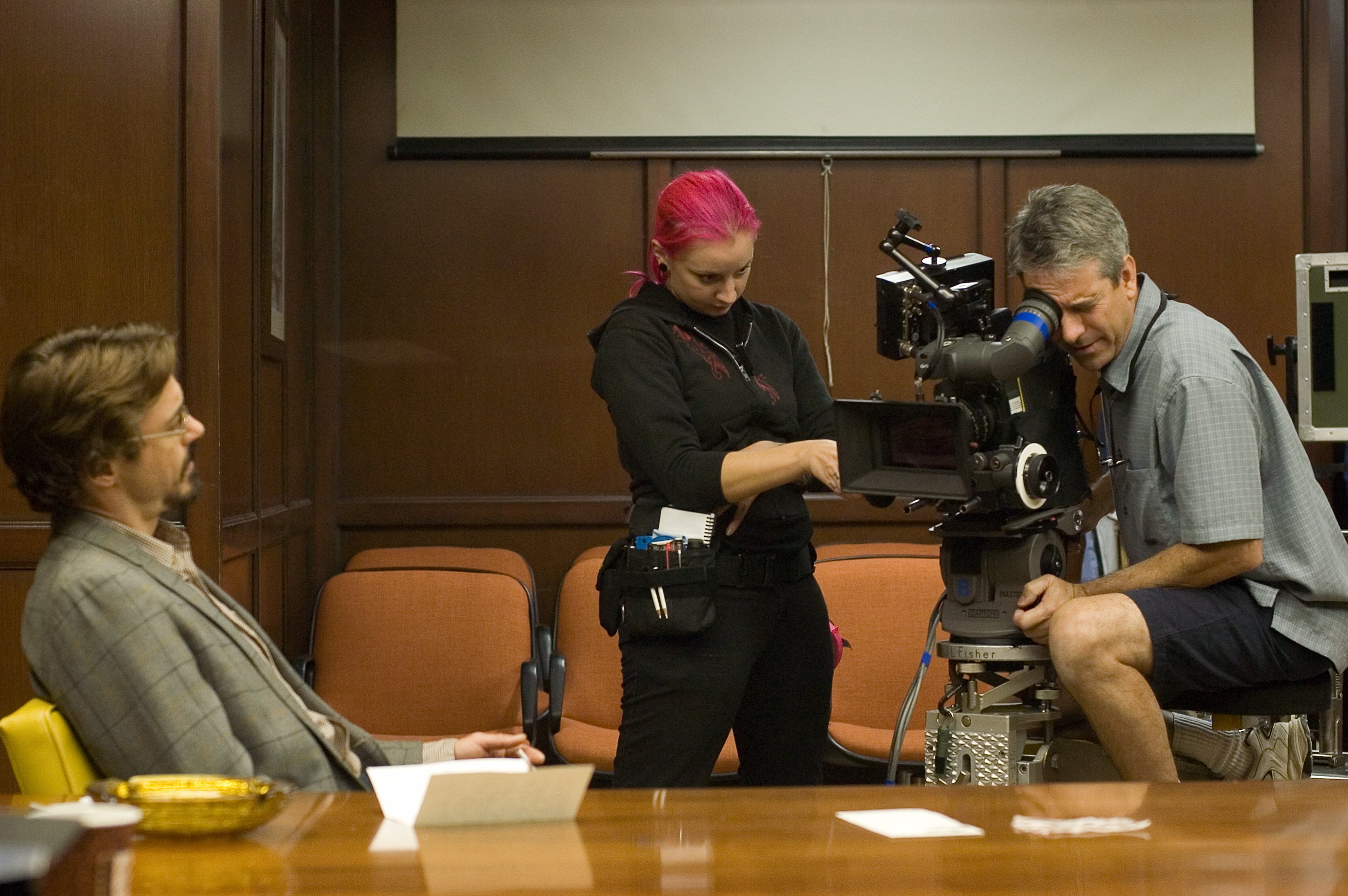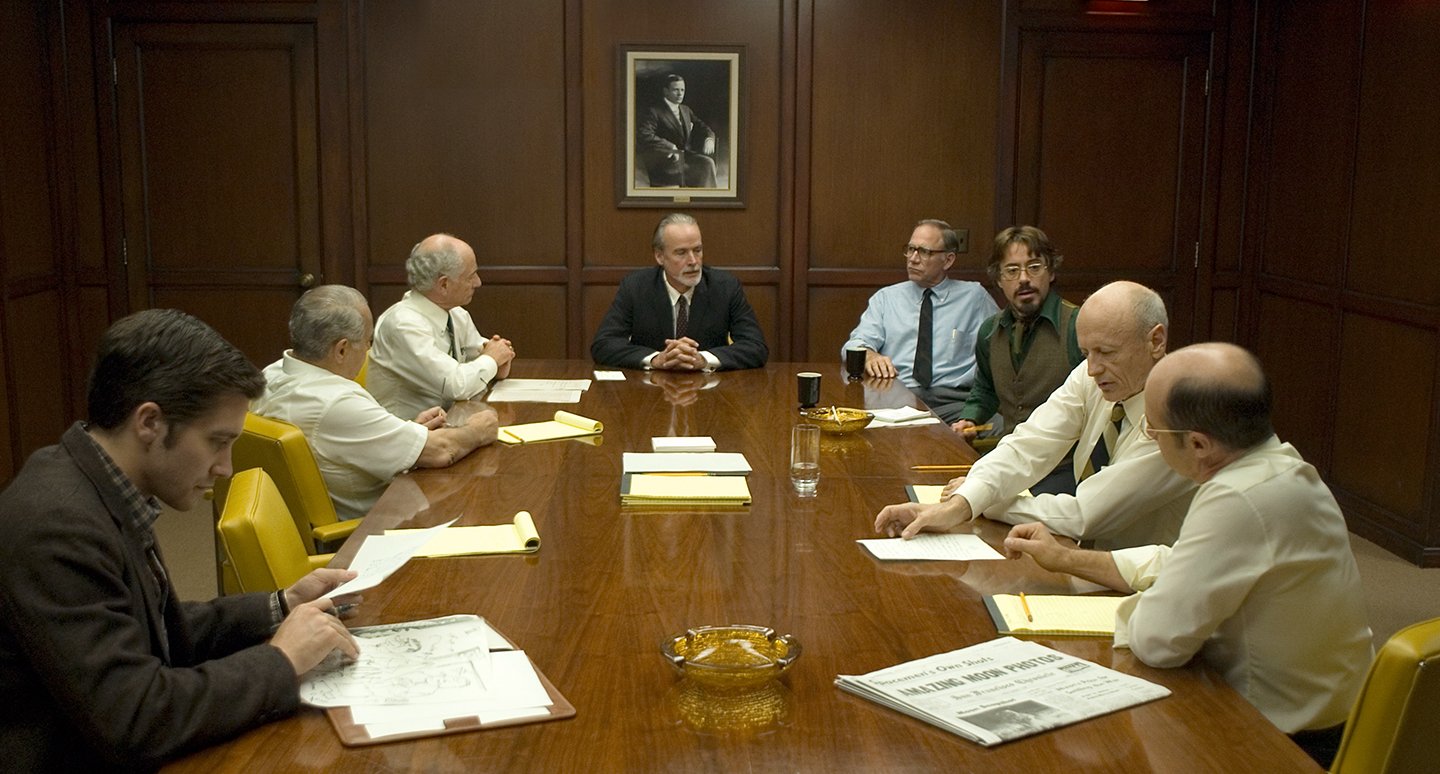 "With the Viper, low-angle shots aimed right up into the fluorescents were tough," notes Savides. "The difficulty was in controlling the look and not letting those sources overexpose. We were shooting with multiple cameras, so I had to figure out how to beef up the exposure around the actors — allowing me to stop down a bit — while staying true to my sources and also keeping fixtures clear in the wider shots. It was a weird, frustrating balancing act. Incidentally, it would have been much easier to do if we'd been shooting on film — the shoulder is a weak spot on the Viper." Part of the solution was to position show cards below the actors or bounce additional light into the ceiling closer to the cameras. "That got something back into their faces," says Savides, "but we had to keep it simple, because we had to keep moving and [the light] had to feel ambient. It couldn't be directional, so we were limited in what we could do."

The naturalistic look Fincher and Savides had in mind enabled the cinematographer to dispense with unmotivated cosmetic lighting and focus on lighting the environments. "That's something I've been doing much more of recently. Earlier in my career, I spent a lot more time on cosmetic lighting, but now I prefer to motivate the lighting of the actors based on the room they're in. We exist in spaces that are lit; you don't suddenly get special lighting when you walk into a room. That's my take on reality in lighting, and I start from there."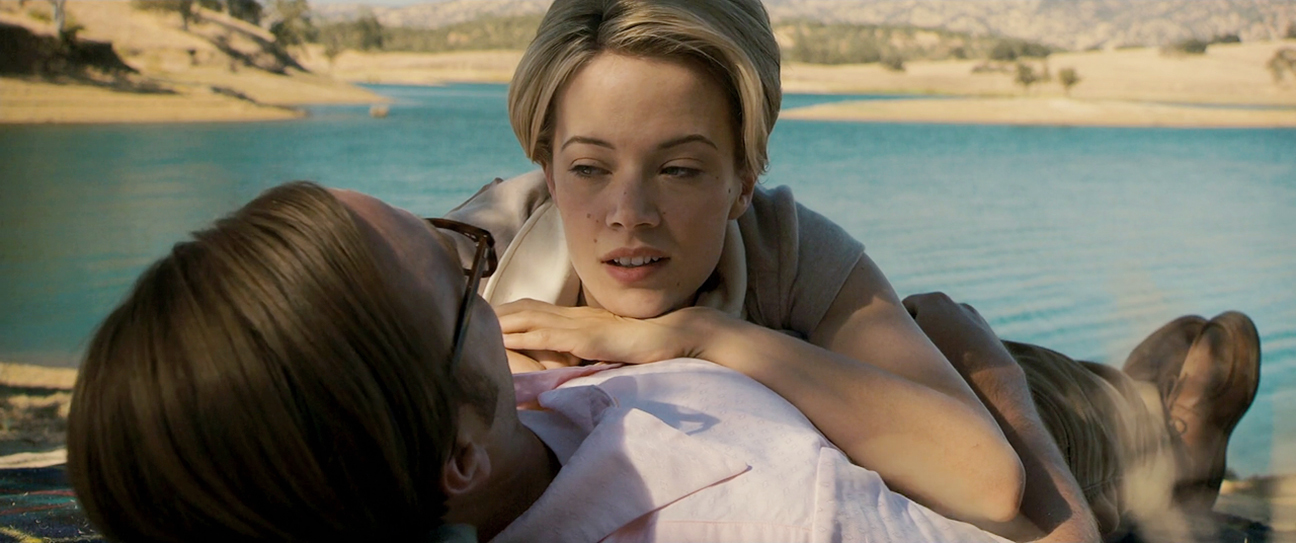 Northeast of San Francisco, the sun-drenched landscape surrounding Lake Berryessa provided the Zodiac with an unlikely hunting ground. But on September 27, 1969, clad in black and wearing an executioner's hood, he bound and stabbed a young couple, Cecilia Shepherd (Pell James) and Bryan Hartnall (Patrick Scott Lewis). This chilling sequence was shot on a small island at Lake Berryessa, and staging it proved difficult; the production had to bring in several full-grown trees and other greenery to properly dress the area. "That was our first week of shooting, so we wanted to keep the crew very small," recalls Savides. "Also, a large crew can quickly destroy a natural setting like that. It was pretty much just camera and crew and a few nets and diffusion frames to control the daylight. The placement of the camera is different in this scene, however: it's close to the ground as the people are being stabbed. Most of the rest of the picture is shot almost tableau-style."

"I sometimes asked myself why I was there or why I even chose to work on the project. Sometimes you don't know how graphic something is going to be, and you wonder if it could have been done in a different or less gratuitous way."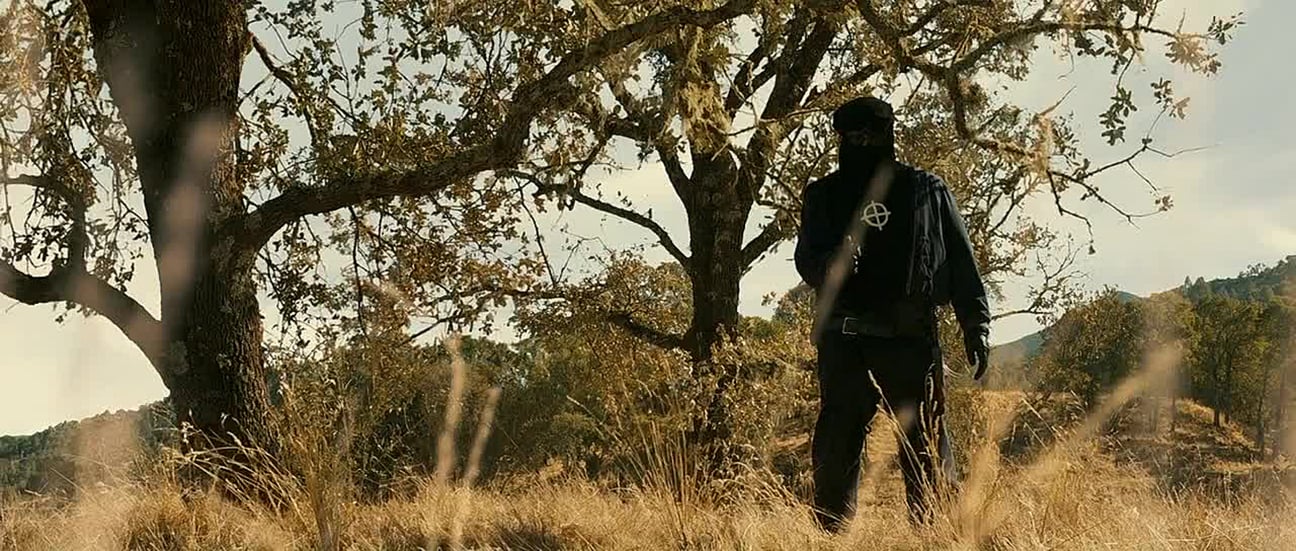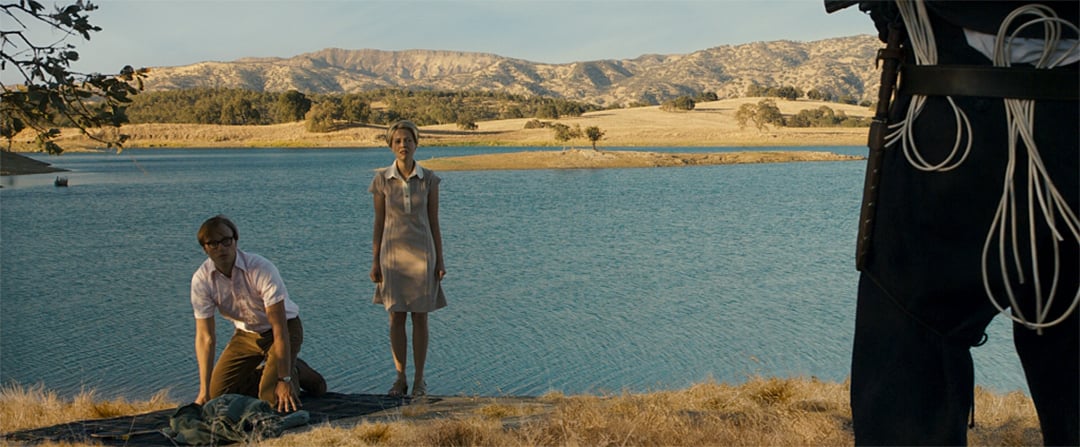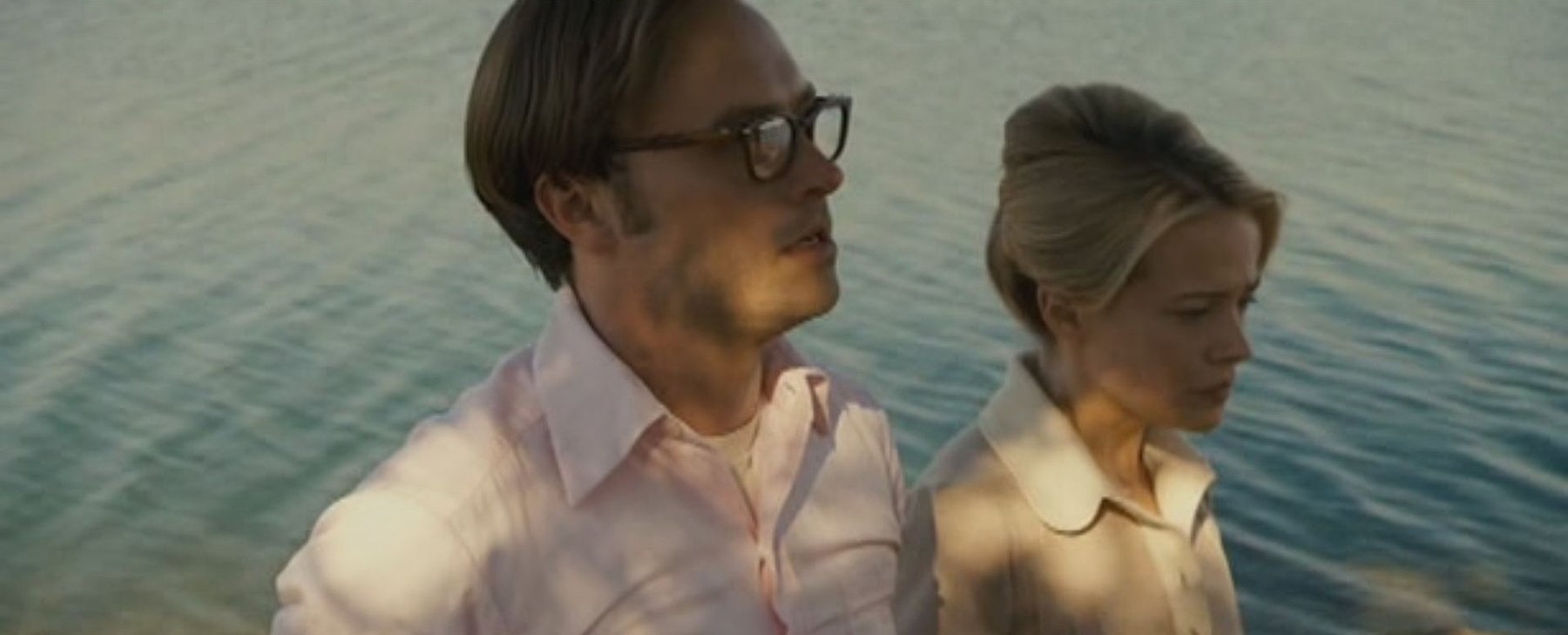 No fan of screen violence, Savides admits that he found Zodiac's subject matter troubling. "I sometimes asked myself why I was there or why I even chose to work on the project. Sometimes you don't know how graphic something is going to be, and you wonder if it could have been done in a different or less gratuitous way. But this film isn't about titillation or exploitation; it's trying to represent a story in a realistic way, and the story involves murder."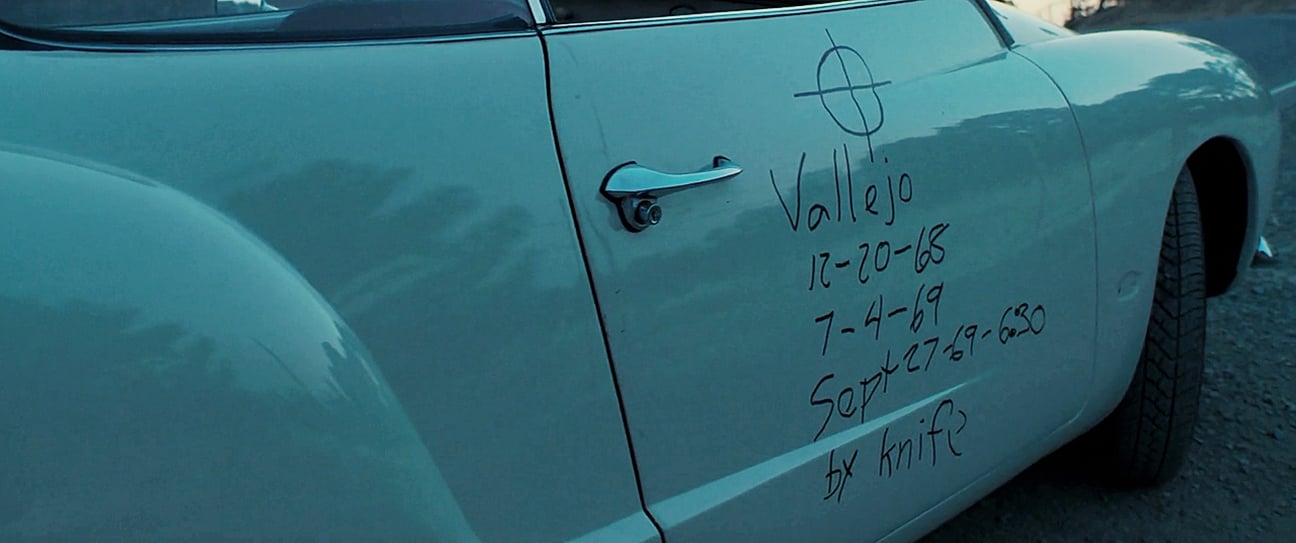 One incident that proved particularly tricky to re-create was the Zodiac's murder of taxi driver Paul Stine (Charles Schneider) at the corner of Washington and Cherry streets in San Francisco. This was one of the few Zodiac killings to be observed by eyewitnesses, three teenagers in a nearby house. They immediately called the police, but the killer escaped the ensuing manhunt. "San Francisco is a notoriously difficult place to shoot," says Fincher. "They have a lot of restrictions, especially on night shooting, and especially in the Presidio Heights area, where we were. And filming a movie about the city's most famous unsolved homicide proved almost impossible. The city didn't really want us there, and the homeowners on that street definitely didn't want us there, so it wasn't feasible to shoot the scene on location."

The solution was to shoot enough material on location to set the scene and then re-create the intersection elsewhere. Savides explains, "While shooting in San Francisco, we established the scene with a wide shot looking up the street to the corner where the cab pulls up, then we cut into the cab, and then the rest of the scene was filmed on an outdoor set at Downey Studios in Los Angeles. We basically built the street, sidewalk, corner and the façades of the two houses. We then put up a huge bluescreen and inserted the rest of the city in post." After the production wrapped at the location, a team from Digital Domain arrived to shoot panoramic images of the area; these were later stitched together to create a 360° backdrop for the scene:
"That was originally going to be a simple scene done with a locked-off camera, but at the last minute I decided it should all be done handheld," says Fincher. "This is the only time we show an investigation of a crime scene, so I wanted the audience to be right there, walking through it with Toschi and Armstrong. I also wanted to have as much of it as possible in real time. But as the scene became more complicated, it called for more effects work: CG cars, CG police motorcycles, and all this matte work in the background. And it was pretty successful."
"The bluescreen was about 50-by-100 feet, and we shot there for about three nights," recalls Strong. "Because only the extremely wide establishing shot was done in San Francisco, we didn't have to closely match any location lighting. Basically, our streetlights were our sources and we just followed that. We put a 2K Blonde on a Condor and created a big pool of light over the cab." Fincher adds, "Aside from the lighting on the bluescreen, I think the rest of the lighting was just a few of those 2Ks, our streetlights. Harris was shooting a little under, at about a T1.4 with a T1.6 prime, so we really kept that feeling of night."
"This is the only scene in which the camera becomes truly subjective. We have shots of the detectives looking at the watch, followed by point-of-view shots of everybody. The camera sequentially becomes everybody's individual perspective."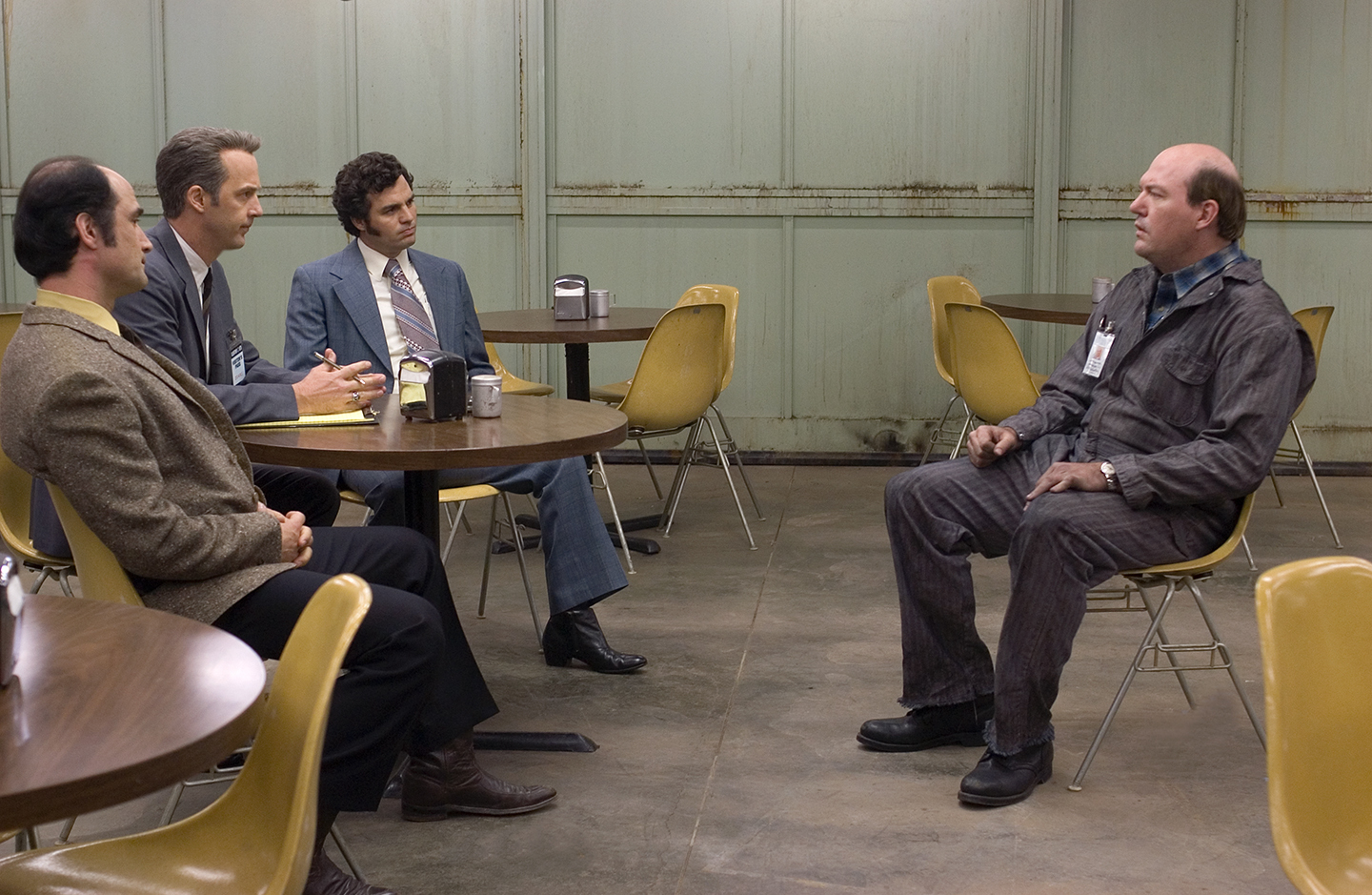 After securing some leads, Toschi, Armstrong and Vallejo Police investigator Jack Mulanax (Elias Koteas) confront their prime suspect, Arthur Leigh Allen (John Carroll Lynch), at the factory where he works. As the officers question Allen, he takes control of the situation, taunting them with oblique admissions about bloody knives and flashing his wristwatch, an expensive timepiece made by the Swiss manufacturer Zodiac. "This is the only scene in which the camera becomes truly subjective," Savides points out. "We have shots of the detectives looking at the watch, followed by point-of-view shots of everybody. The camera sequentially becomes everybody's individual perspective. It's a subtle thing, but it adds immensely to the anxiety level of the scene without us having to resort to more camera movement or quick cutting." Fincher notes, "I talked a lot to our actors about how the camera would be used in this scene. I said, 'We're going to be watching you as you go through your realization process.' I didn't want them to have pre-decided anything about Allen. I just wanted the information to pile up and for people to come to their own conclusion that Toschi and Armstrong were hot on the right trail."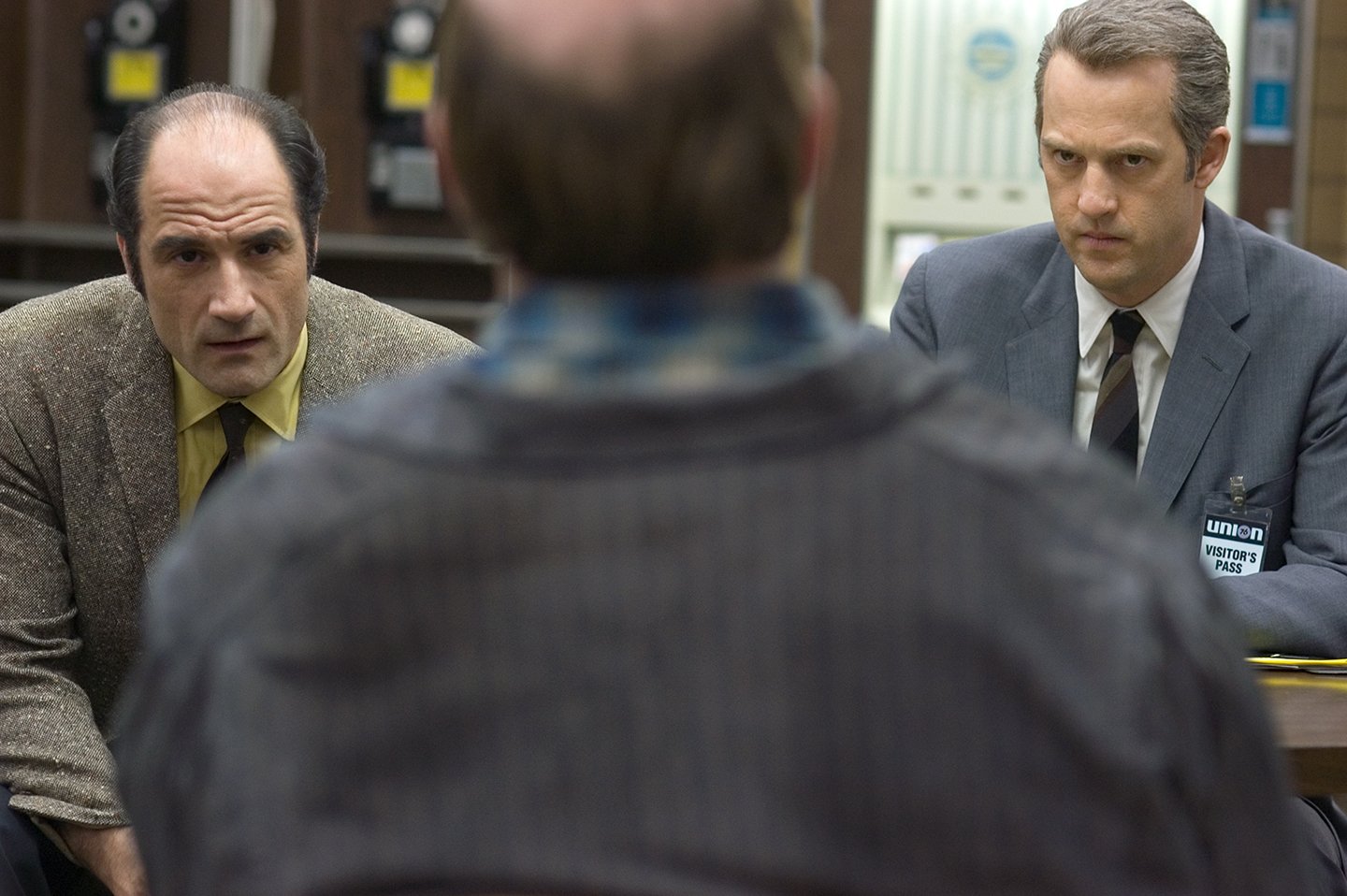 After screening a nearly finished cut of the picture, Savides observed that Fincher had introduced a degree of definition-adjustment to the interrogation scene. "It was kind of strange to my eye at first, but David might be right on the money," he says. "It's not exactly sharpening, but something else. I think it plays into the clarity we were trying to build into the cinematography, in that it makes you study the image more intently. This new vividness enhances this scene because it draws your eye even further into the drama. It's unnerving and interesting." This digital sharpening and noise-reduction work "was done with John Lowry at DTS Digital Images," says Fincher. "It consisted of some up-rezzing of the 1920x1080 anamorphic images from the Viper, which we'd squeezed slightly to a 2.35:1 frame. By interpolating sub-pixel image information from multiple frames before and after each individual frame, DTS was able to able to up-rez and slightly sharpen the footage. HD is inherently a bit soft, and this helped it look a little more like film." [Ed. Note: See additional information at the end of this story.]

Though one might suspect a digital feature would exploit the endless possibilities offered by the DI suite, Zodiac was not approached this way. "In prep, I did a lot of preliminary work in terms of what the data would look like after it had gone all the way to a release print," says Savides. "By the time we got to the DI, we had most of our look down, so there wasn't a lot of adjustment to be made. We controlled the contrast and did some color correction, but after that we were in the zone. I was away shooting American Gangster in New York by the time David and Stephen Nakamura started working at TDI, but they sent me some material to look at, and I was very pleased. David has a great eye, and Stephen is an amazing colorist."
Nakamura, who several months earlier had graded the Genesis HD feature Superman Returns with Newton Thomas Sigel, ASC (AC July '06), notes, "The Viper and Genesis are different cameras, but there are similarities that came out in the tests we did in prep. Probably the most important thing was for Harris to understand where you lose detail in the highlights and the blacks, because once you go over the edge in either direction, there's no way to come back. But because Harris shot everything with such care, that was never an issue. There's a tremendous amount of range at our disposal in the DI suite when you shoot on film, but having a good, thick negative, a solid image, is important. You have to do the same thing with digital formats. Although the Viper captures uncompressed data, that's not going to save you in the DI suite if your exposure is off. I've seen footage shot with other systems with far less resolution that has much more dynamic range simply because of the cinematographer's skill.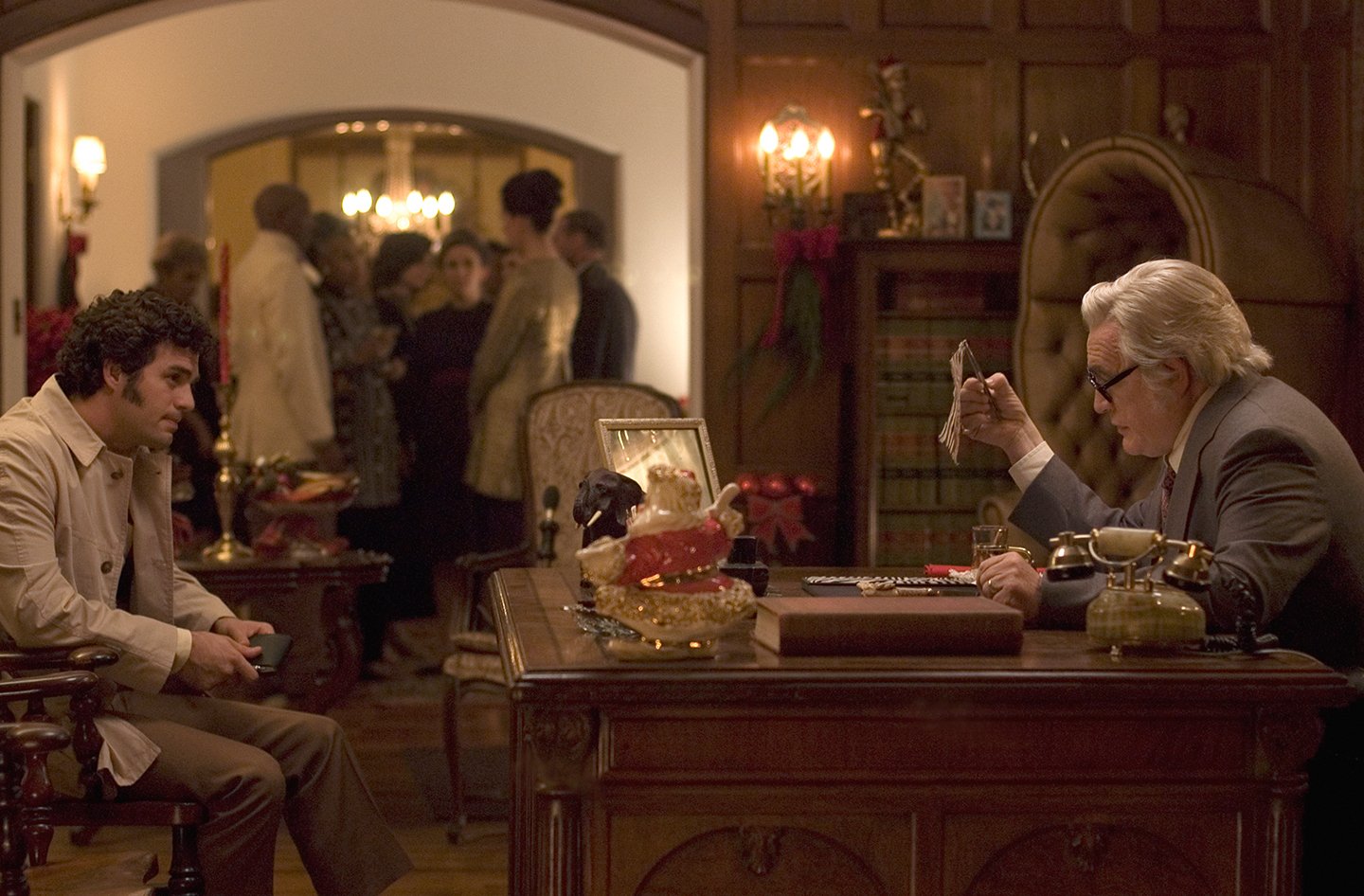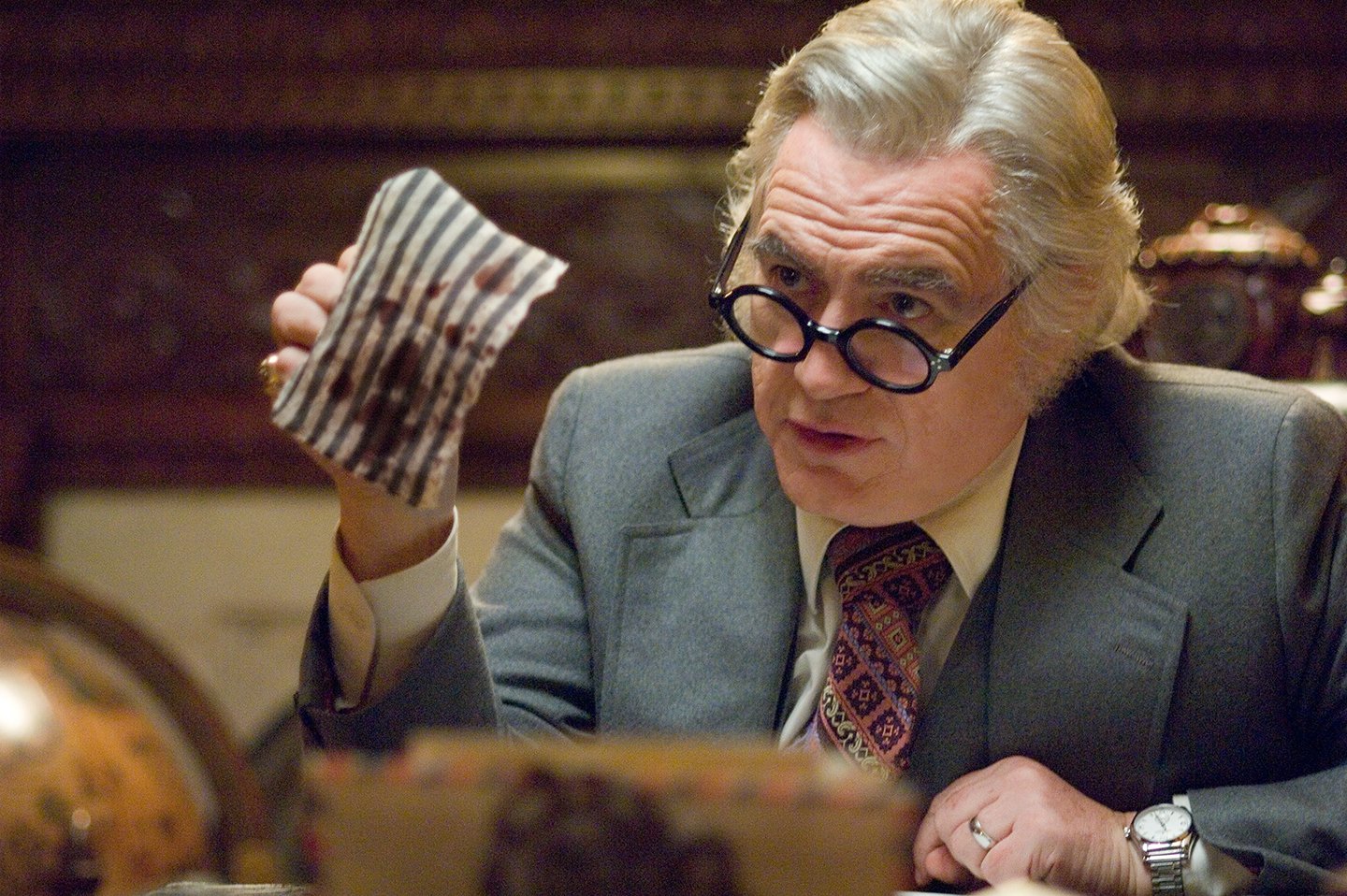 "In the DI, David's desire was to maintain the level of naturalism that Harris captured on the set," continues Nakamura, who also worked with Fincher on The Game, Fight Club (AC Nov. '99) and Panic Room (AC March '02). "David likes darkness, he likes the toe of the film, so we went further in that direction than other directors might. That makes the daylight scenes seem much brighter than they actually are, though in this case the highlights are hotter than they might otherwise be because the Viper doesn't handle them the way film does. Zodiac really required basic color correction, very few Windows, and probably the least amount of work I've done on any of David's films, and the credit for that goes to Harris."

Savides notes that Technicolor timer David Orr was instrumental in translating the picture's look to 35mm. "David understands film and has worked with [Fincher] on several projects, including The Game, so he's attuned to David's eye for detail. He did a demo for us with some of our test footage, projecting on film and digitally at 4K, and there was absolutely no difference."
For Savides, Zodiac's inconclusive ending is almost a breath of fresh air. "I like the fact that audience will walk away from this movie thinking about what happened to these people. It's not a happy ending, but there couldn't be one if we stayed true to our story." Fincher adds wryly, "The studio certainly would have preferred it if the police had caught the Zodiac. But you can't change things on a story like this [arbitrarily]. You just have to hope the audience is involved in the characters and the story and willing to go down the rabbit hole with you."
---
Savides — whose other feature credits include Heaven's Prisoners, The Yards, Birth, American Gangster, Milk and The Bling Ring — died on October 9, 2012 at the age of 55.
A Thomson Viper FilmStream unit was recently donated to the ASC Museum camera collection, which includes examples from more than 100 years of motion picture technology.
If you enjoy archival and retrospective articles on classic and influential films, you'll find more AC historical coverage here.
---
Enhancing Zodiac
By Noah Kadner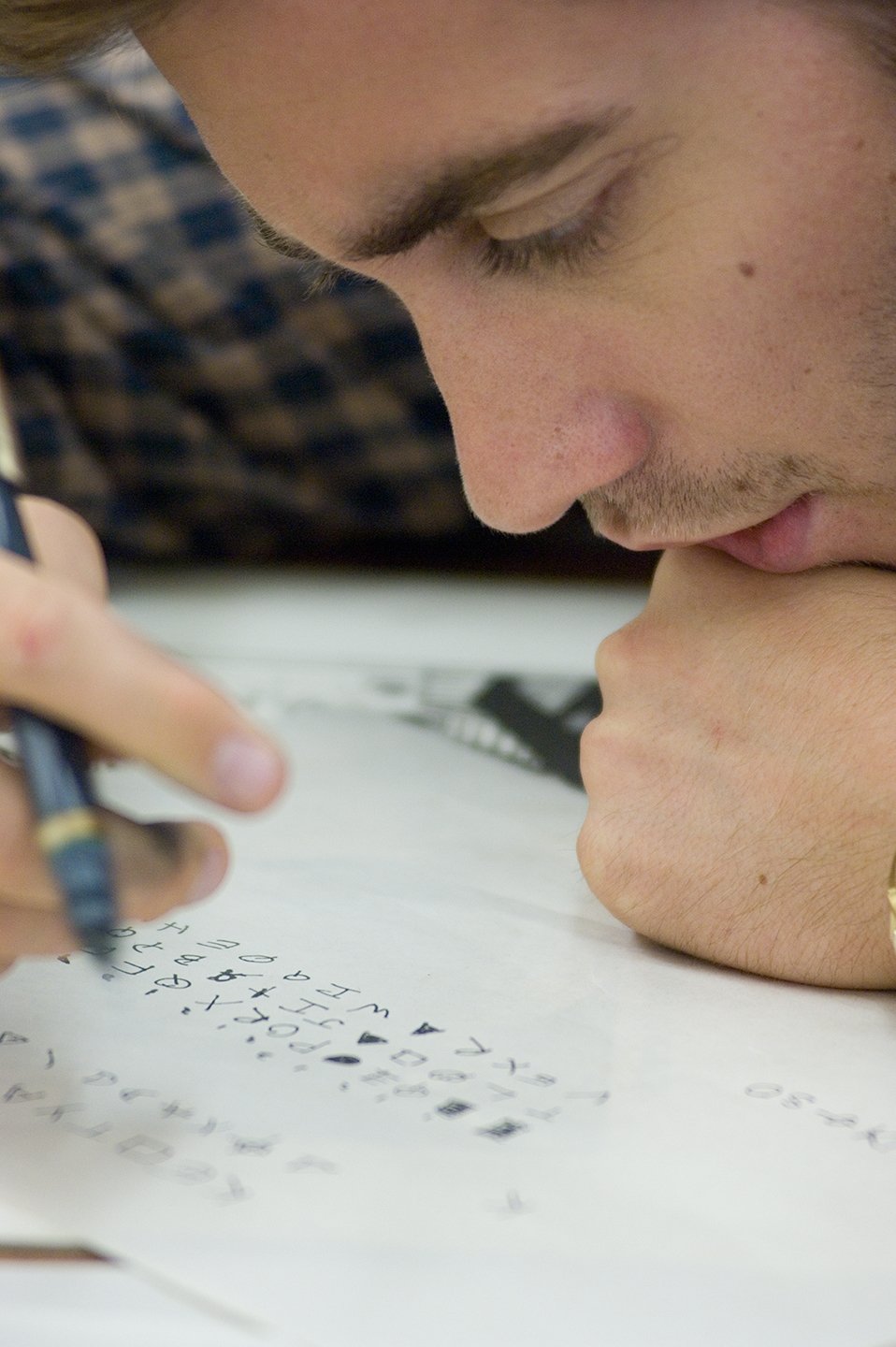 Deep into postproduction on Zodiac, which Harris Savides, ASC captured with Thomson Viper high-definition video cameras, director David Fincher decided some of the images needed to be enhanced. To accomplish this, post supervisor Peter Mavromates turned to DTS Digital Cinema in Burbank, a company that specializes in digital film restoration. "The work consisted of some up-rezzing of the 1920 x 1080 anamorphic images from the Viper, which we'd squeezed slightly to a 2.35:1 frame," Fincher told AC last month. "By interpolating sub-pixel image information from multiple frames before and after each individual frame, DTS was able to able to up-rez and slightly sharpen the footage."

Mike Inchalik, vice president of product-line strategy for DTS, recalls, "It started when they began to see high noise levels and the occasional artifact in some of their shots. They were seeing noise in low-light conditions, dead pixels, and ringing patterns. The Viper is a terrific camera, but as with all digital sensors, it's hard to make [the image] perfect. David's goal was to achieve a sharper picture with more detail. We have a lot of experience restoring older films that suffer from loss of detail because of the many stages of duping the film elements. That same technology applies well to today's digital productions."
DTS Digital's content-services group was originally founded as Lowry Digital Images by John Lowry. He began his restoration career by cleaning and enhancing live broadcasts from the Apollo 16 and 17 moon landings in the 1970s. The company has restored more than 120 feature films, including Casablanca and the original Star Wars trilogy. For its image processing, DTS uses a cluster of 600 Apple Power Mac G5 computers networked together and running proprietary software. The work is supervised by project managers who are imaging and computer specialists. "The core of the process is comparing images," says Robin Melhuish, the company's director of production. "In film you have many sequential images, and you may not find the detail you need on one image, but it may be there on subsequent or preceding images. If you do a lot of fairly complicated math, you can take that detail and apply it to every image. Because we're not in the business of live broadcasting, we don't need to be concerned about doing things in real time. Consequently, our math can be a lot more sophisticated and subtle. Our processing times can be as much as several minutes per frame, but then we use a multiple-cluster supercomputer so the overall output is quite quick."
DTS offers a variety of image-enhancement and repair services for today's films. Some of the problems routinely addressed include excessive video noise or film grain, sensor and lens artifacts, flicker, scratches and emulsion damage. "For example," says Inchalik, "we can pull focus on material shot out of focus. We can also fix isolated shots with high noise, or film fogged by an X-ray scanner at airport security."
On Zodiac, Fincher's original plan to enhance a handful of scenes was ultimately expanded. "We were in the 'director's cut' period, and we initially sent DTS some bluescreen visual-effects plates that Digital Domain was working with," recalls Mavromates. "We later sent them some additional effects, and then we made the decision to do the whole show with DTS."
Zodiac's data-centric post workflow turned out to be a perfect match for DTS. The filmmakers completed an offline edit using Apple's Final Cut Pro in DVCPRO HD. The online version was created by assembling the original 1920 x 1080 10-bit 4:4:4 DPX raw data files derived from the Viper using a custom conform application created by Andreas Wacker. Opticals were created using Autodesk's Fire. The DPX files were run through the DI process at Technicolor Digital Intermediates (TDI) and delivered to DTS via hard drives.
"I was anxious to see what DTS could do with two scenes in particular," says Mavromates. "In one, a woman [Ione Skye] pulls over on a dark road and the Zodiac talks her into his car. In the original footage, there were hum bars going through some of the shots." [Ed. Note: Hum bars are typically dark, horizontal bars caused by interference from nearby AC power lines.]
"In another scene, Toschi [Mark Ruffalo] and Armstrong [Anthony Edwards] enter Arthur Leigh Allen's mobile home," continues Mavromates. "There was a lot of image noise when they went inside; balancing a dingy interior with sunlight streaming in through the windows is not easy in any situation. Had we not done the whole movie with DTS, I would have at least lobbied to [fix] those two scenes."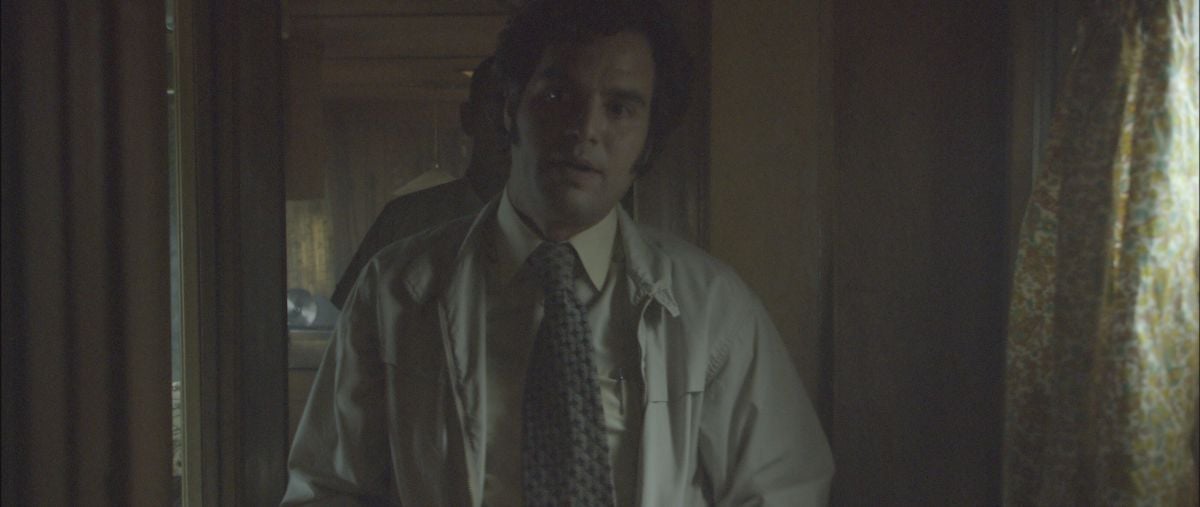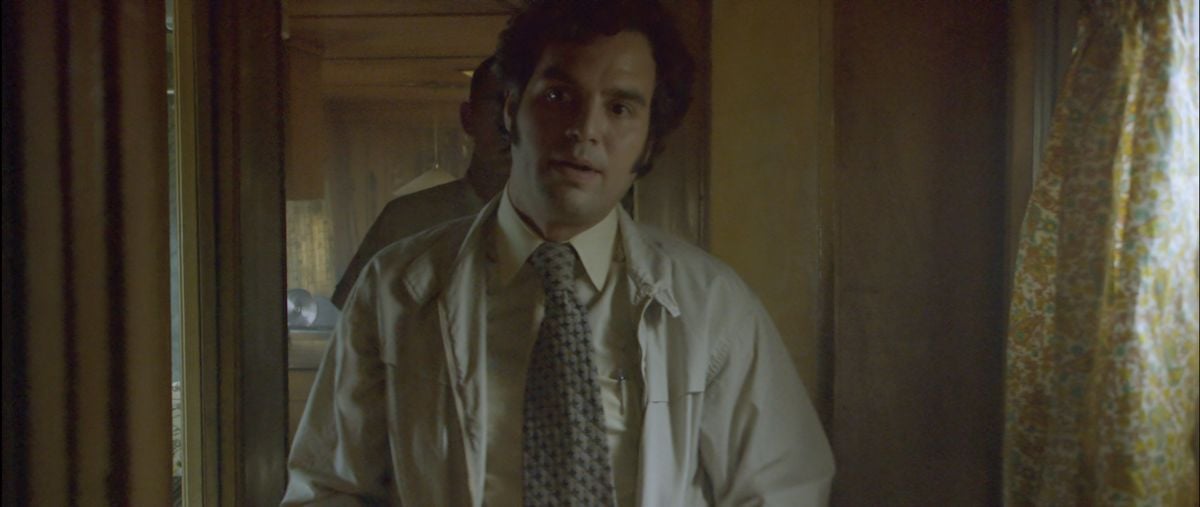 The entire image-processing phase took about six weeks. Fincher viewed wedge tests on film and digitally (projected on a Christie 2K projector). "David set the look after we demonstrated what was possible," says Inchalik. "We showed him how far we could manipulate the noise levels, how much detail enhancement was possible and how much tone scale expansion could be achieved. David's a confident and technically savvy director, and he laid down the target."

Once DTS's work was complete, the DPX files were re-output at 1920x1080. The files were then returned to TDI and recorded to 35mm.
Cinematographers can tweak their on-set approaches if they know in advance that their project will go through the DTS process, notes Inchalik. "One of the challenges today is making a digitally captured movie look filmic," he says. "Normally you'll expose to keep your dark levels under control, and you'll end up blowing your highlights out because of digital's narrower exposure range. With the image-processing technology available, we can remove the equivalent of about 6db of noise from the images without any other compromises. So if you know you're going to put your images through our facility, you can underexpose a bit and get more stops in your highlights. That contributes to a much more filmic look."
Mavromates stresses that the decision to go with DTS wasn't entirely motivated by the fact that Zodiac originated digitally: "Film sensitivities tend to mix, and you see differences in grain structure [from shot to shot]. When you look at a print after image processing and enhancement, one of the things you notice is the grain structure is consistent." Melhuish adds, "With many movies shot digitally, you see big differences in image quality from scene to scene, and that can take you out of the story. With Zodiac, you see a very consistent image all the way through."
This article first appeared in AC May 2007.