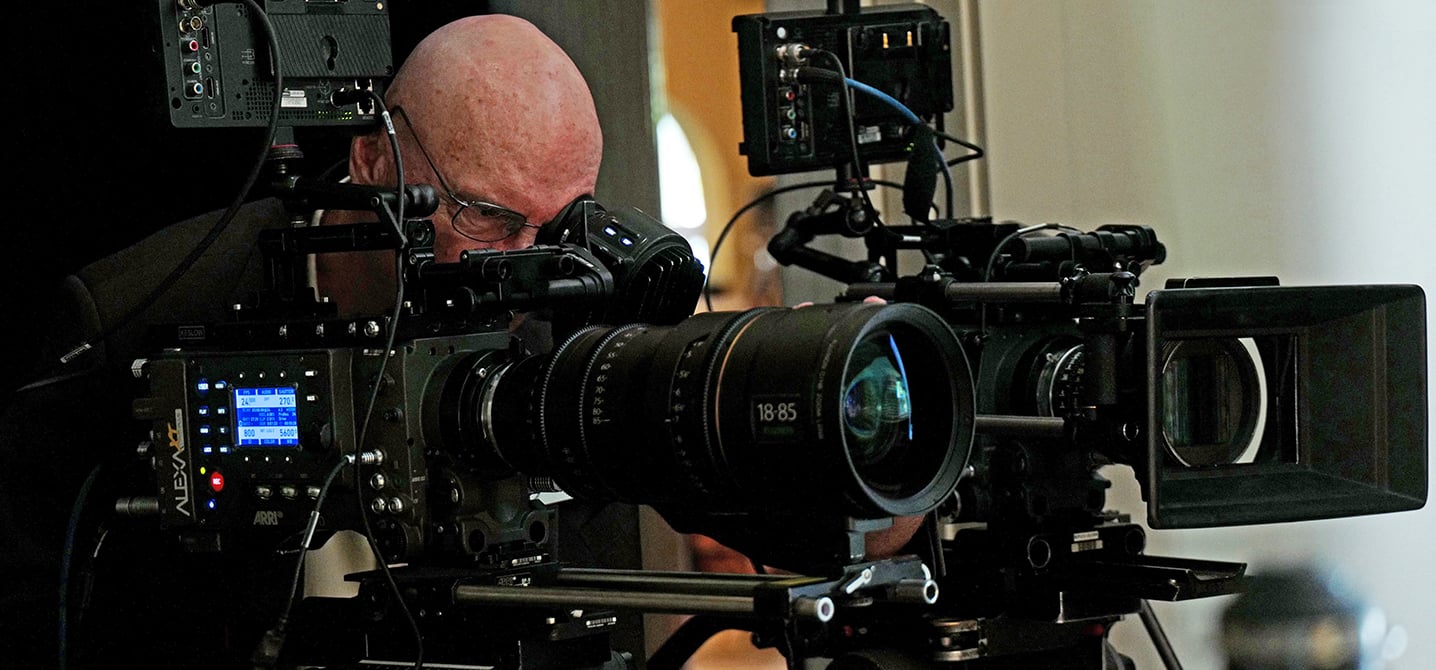 Anamorphics Rule Recent "Lens Day" Clubhouse Demos

On Saturday, August 18, the ASC Clubhouse played host to the top current manufacturers of anamorphic lenses and some classic vintage choices. 
Jay Holben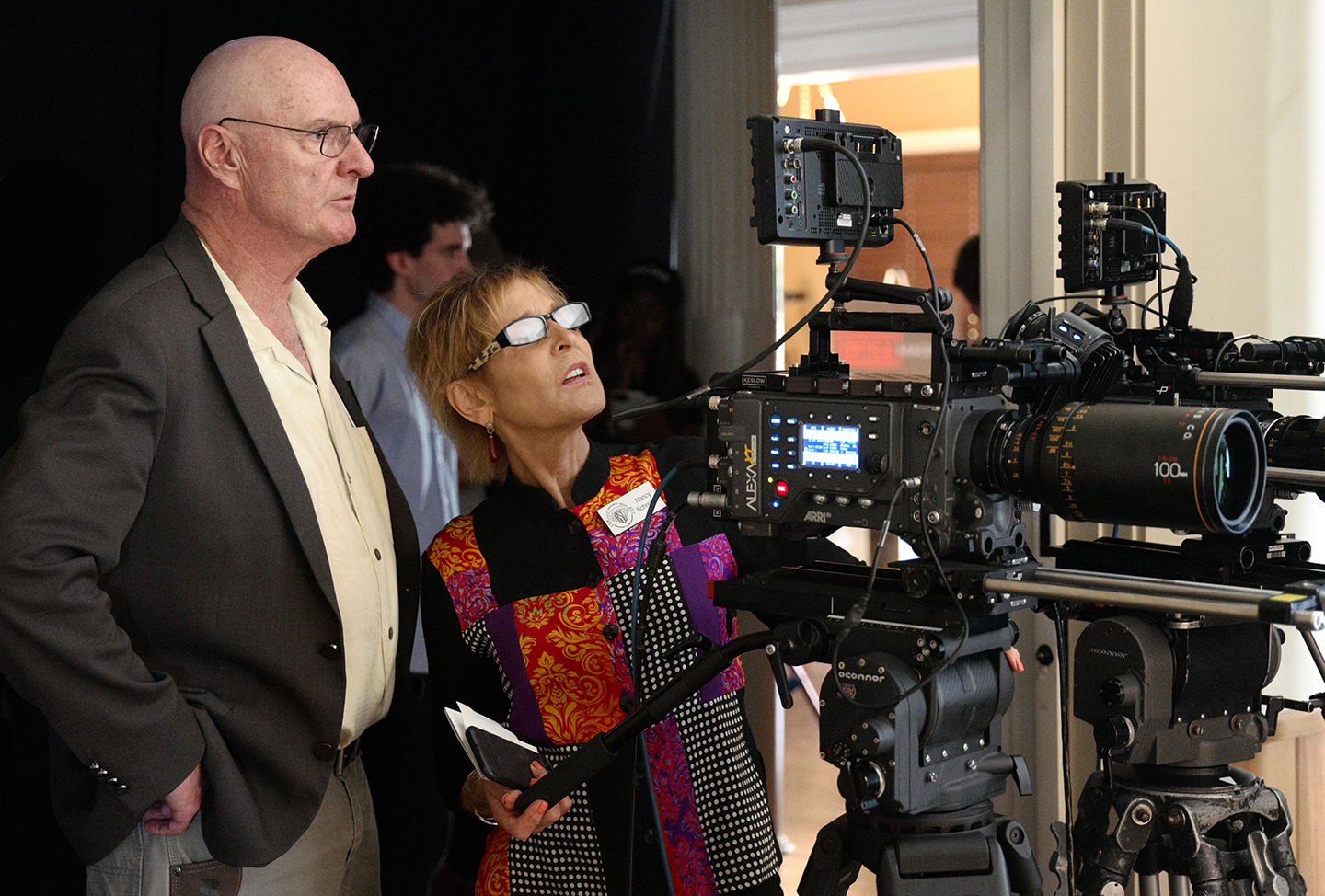 On Saturday, August 18, the ASC Clubhouse played host to the top current manufacturers of anamorphic lenses and some classic vintage choices.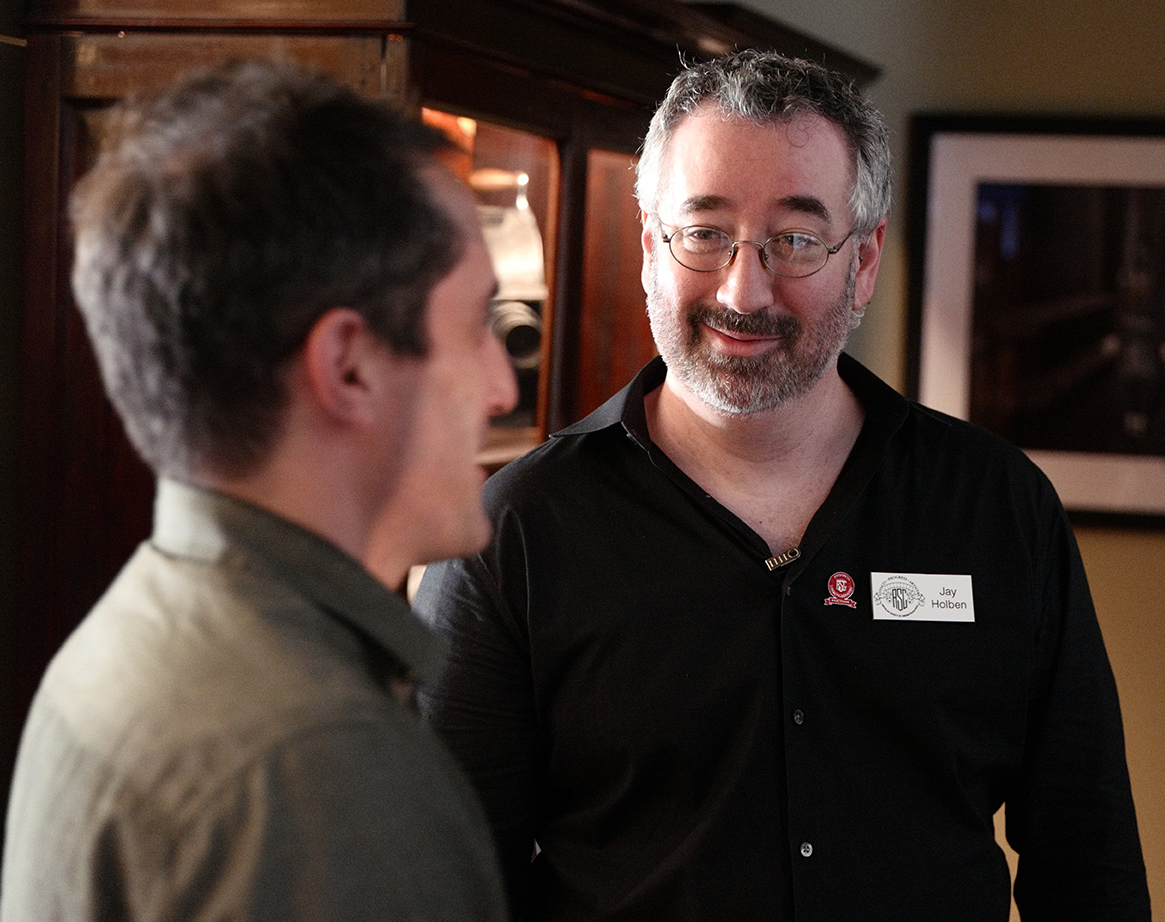 As the co-chair of the ASC Motion Imaging Technology Council (MITC) Lens Committee, it was my honor to organize this event exclusively for the members to provide an opportunity to examine all of the available choices in anamorphic glass at once. Similar to last year's Spherical Lens Day, this event featured three lit setups with live models where the members could see any lens of their choosing at any time. The areas were supervised by ASC members Bill Bennett, Steven Fierberg and Steve Gainer.

In the famous Billy's Bar, a setup was provided with ample Christmas lights, an Arri M18 through ¼ Grid Cloth outside the window and an Arri Skypanel C120 through 4x4 of Grid Cloth as key for a model sitting in. Two Arri Alexa Plus 4:3 units were setup for this test area, one with a PL lens mount and the other a Panavision PV mount.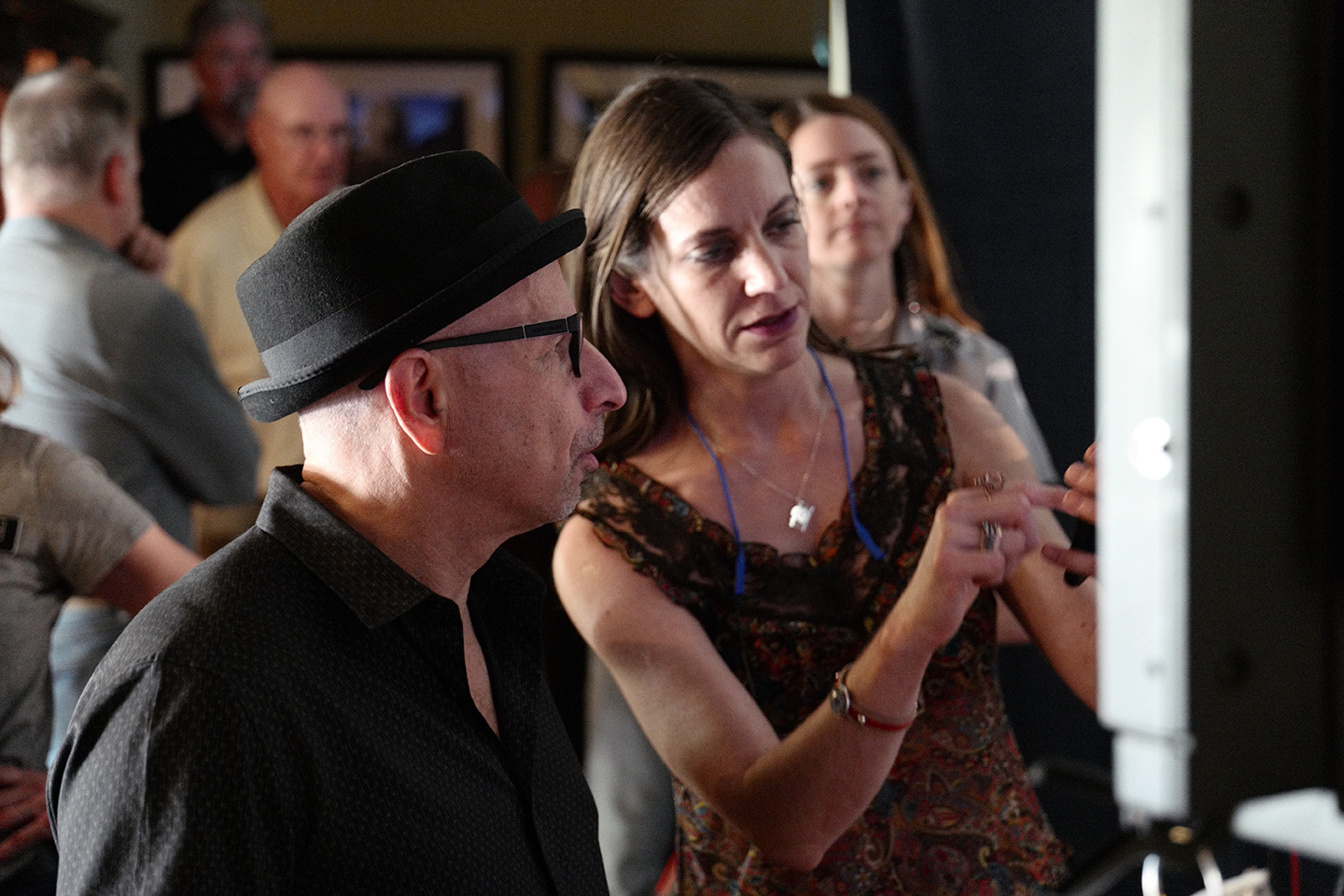 In front of the fireplace in the Clubhouse's main room was another setup with an Arri Skypanel C120 coming through a 4x4 of 216 with a pair of 150W Dedos behind the talent to provide flare. Another Arri Alexa Plus 4:3 with a PL mount was here alongside a Panavision DLX2.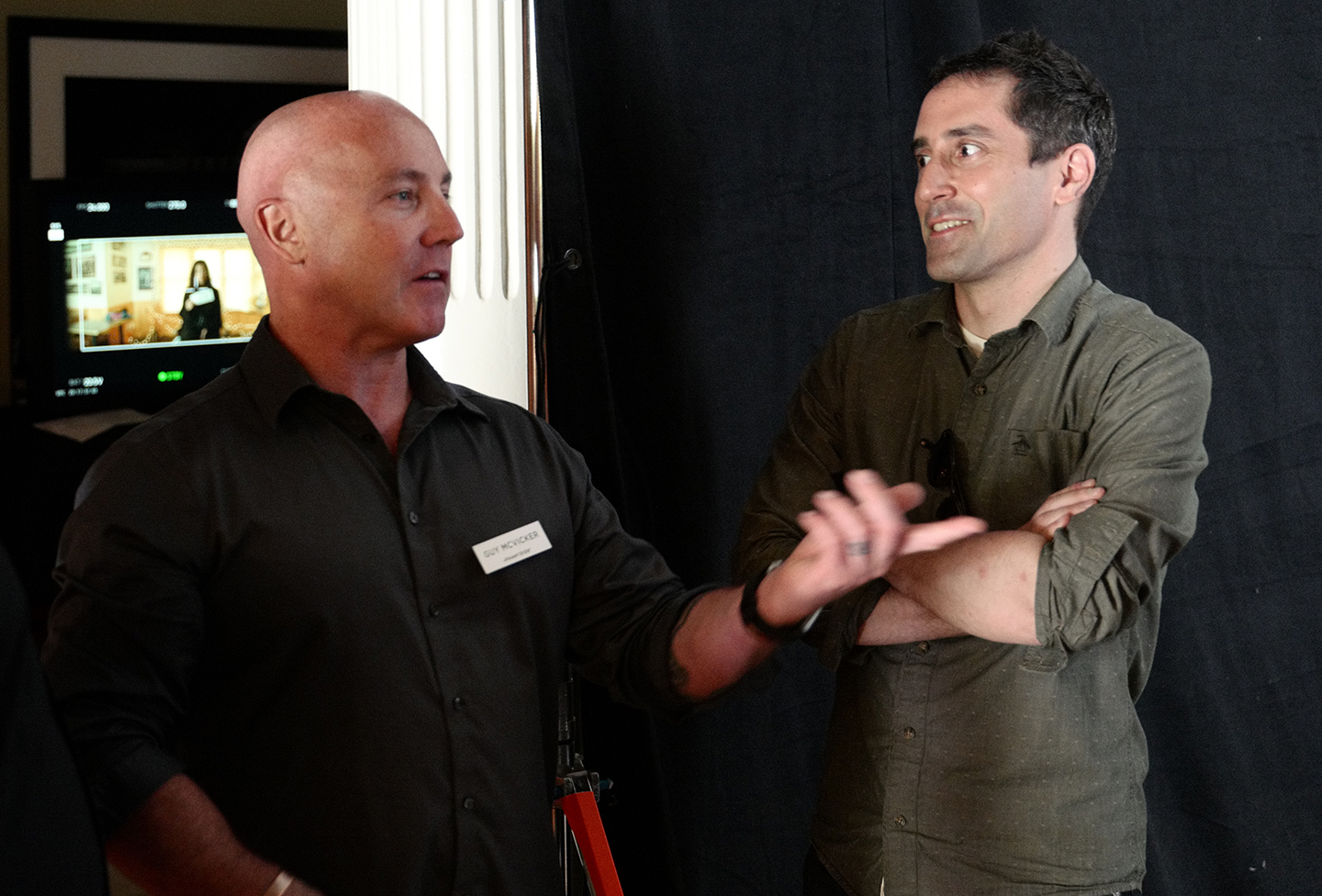 In the boardroom, three cameras stood side by side: another Panavision DLX2, a Red Monstro VV and an Arri Alexa LF. Here the cinematographers could examine anamorphic options on larger-frame cameras. The scene was lit by two Litepanels Gemini LED fixtures and another Arri M18 outside the window.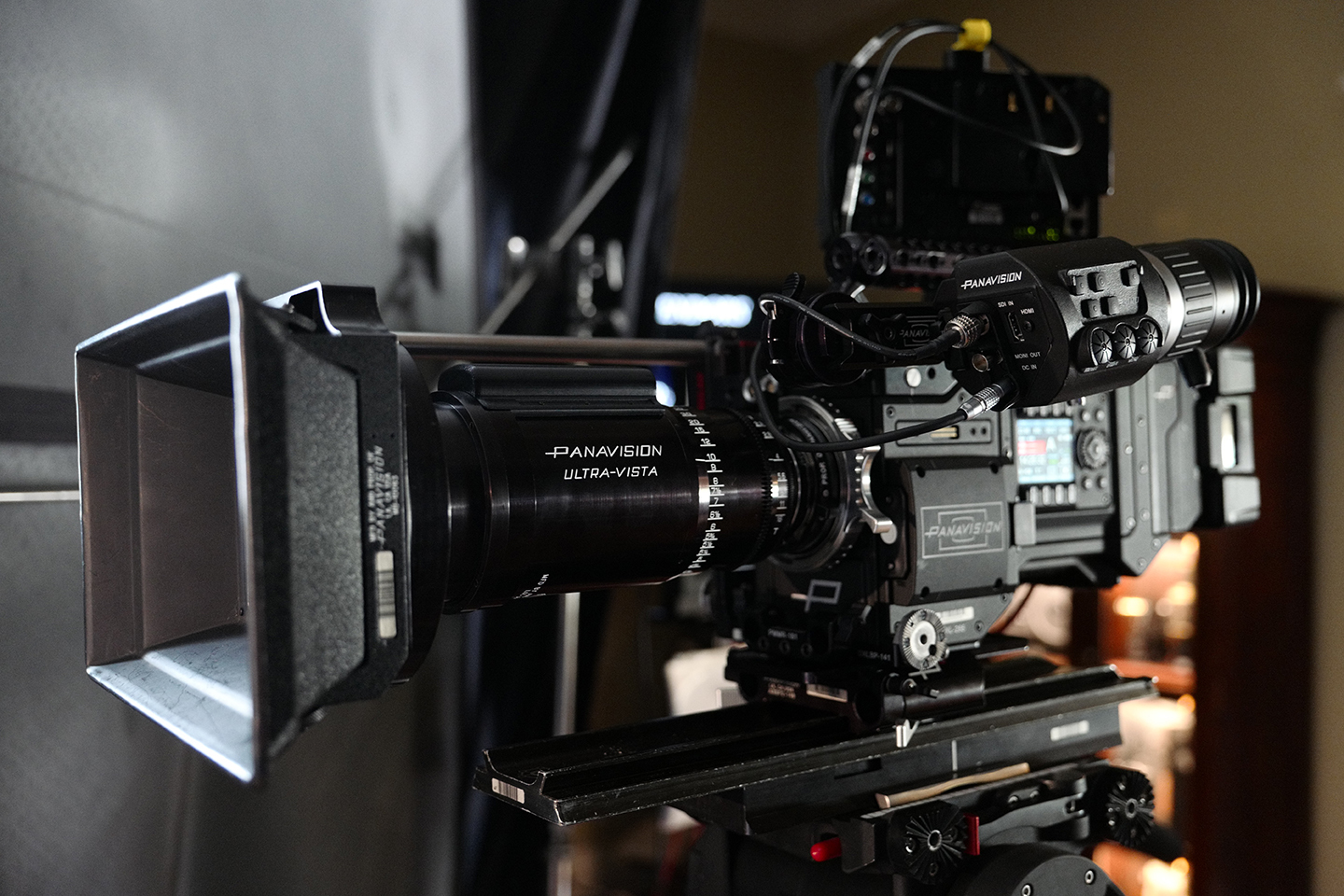 The companies present to show their glass were Arri with Master Anamorphics, Angenieux with Optimo Anamorpic zooms; Atlas with Orions; Cooke with SF and "normal" versions; P+S Technik with 2x Evolution and 1.5x Technoscope; Panavision with Primos, C series, G series, T series, Ultra 70, Auto Panatar, and brand-new Ultra-Vista large-format 1.6x squeeze series; Service Vision with Scorpios; and Vantage with Hawk Vintage 74', Vintage 1.3x and Mini Hybrids. In addition, Optica Magnus and Duclos Lenses provided their 2x rear anamorphic adapters for examination with various spherical zoom lenses. And Keslow Camera provided a number of options in vintage lenses from Todd-AO, Clairmont (Kowa), Kowa and Elite.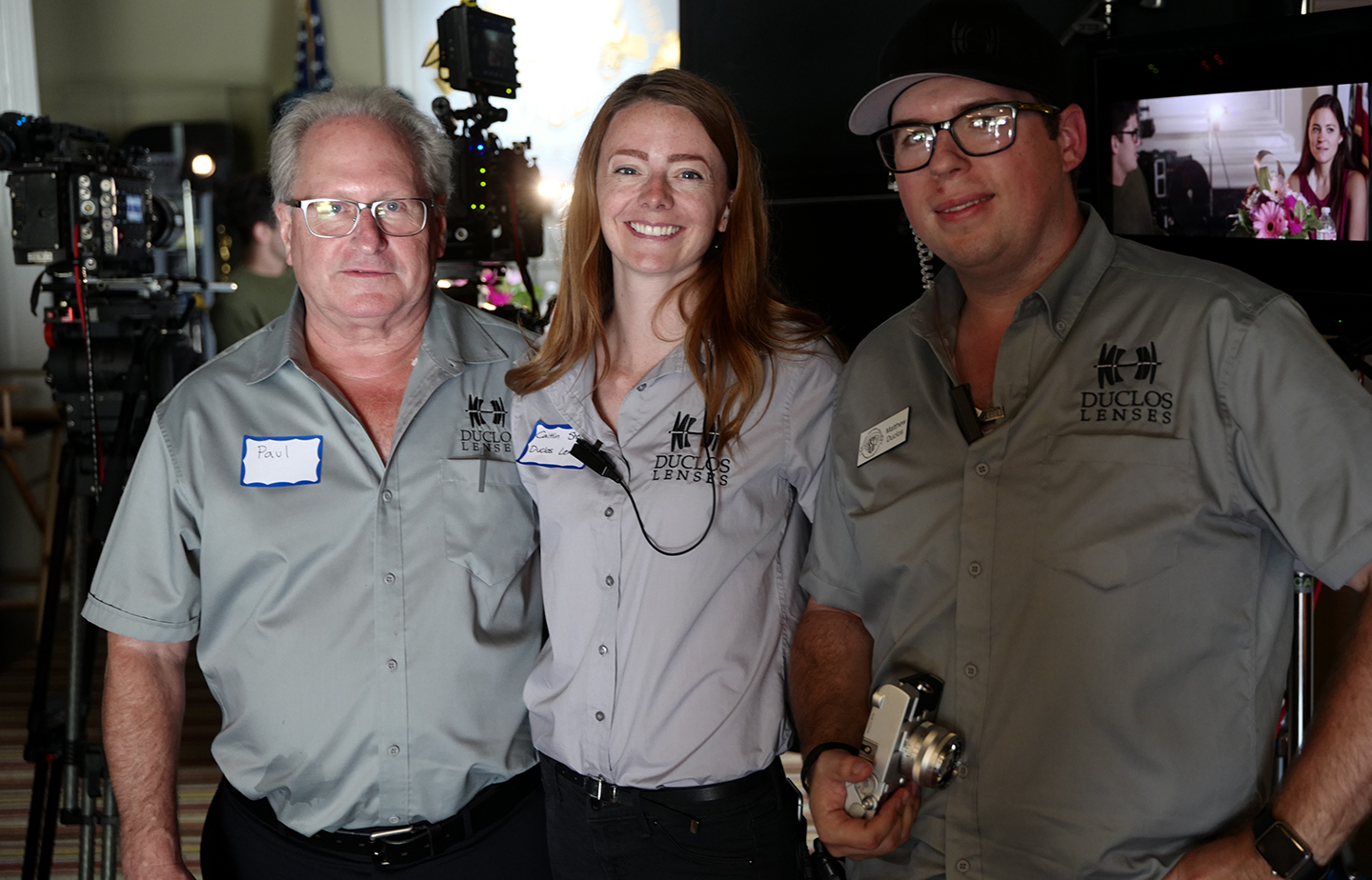 During the course of the full day, many ASC members came through the Clubhouse and tried out various lens options, including Andrezej Bartkowiak, Richard Edlund, Xavier Grobet, Suki Medencevic, Peter Moss, Steven Poster, Nancy Schrieber, Amy Vincent, Steve Yedlin, and many more.
Bennett cycled continuously through the lenses in Billy's Bar, covering at least one focal length of every variety present, and led discussions of the different looks at the monitor. Bokeh was always atop each discussion, but so was sharpness from center to edges and top/bottom of the frame. In addition, the cinematographer would often pan over to an off-camera window in the bar to look at high-contrast edge halation effects through Venetian blinds and how each lens handled this tough visual situation.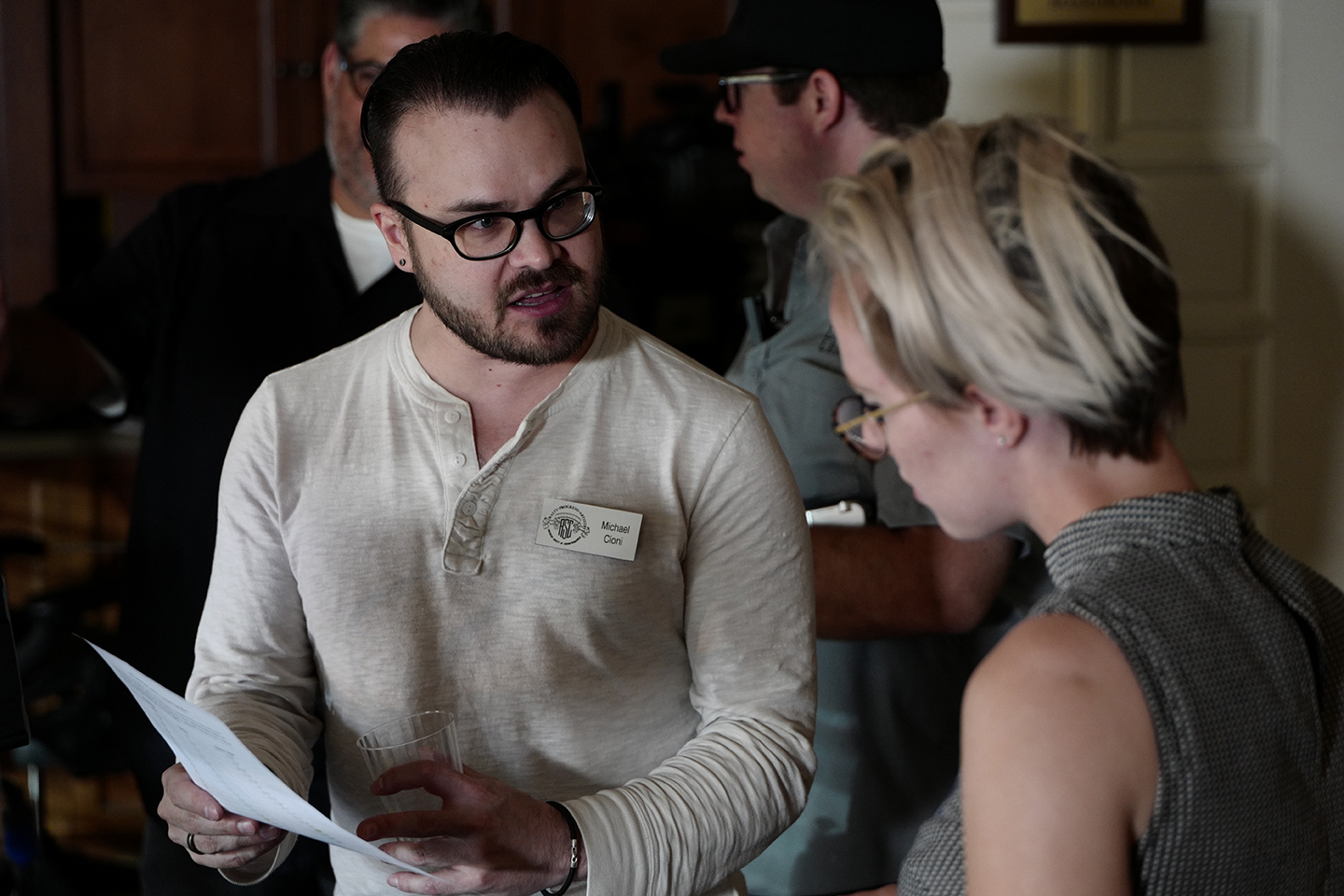 The discussions were lively and excited as members had the opportunity to experiment with new lenses and notice details they hadn't observed before.

The day was generously sponsored by Duclos Lenses, and both Paul and Matt Duclos were on hand with several of their expert staff to help support each lens setup and answer questions. Significant support was also provided by Keslow Camera, Arri and CAM Lighting and Grip.

Thanks to Patty Armacost and Alex Lopez for their extraordinary support in organizing this event.