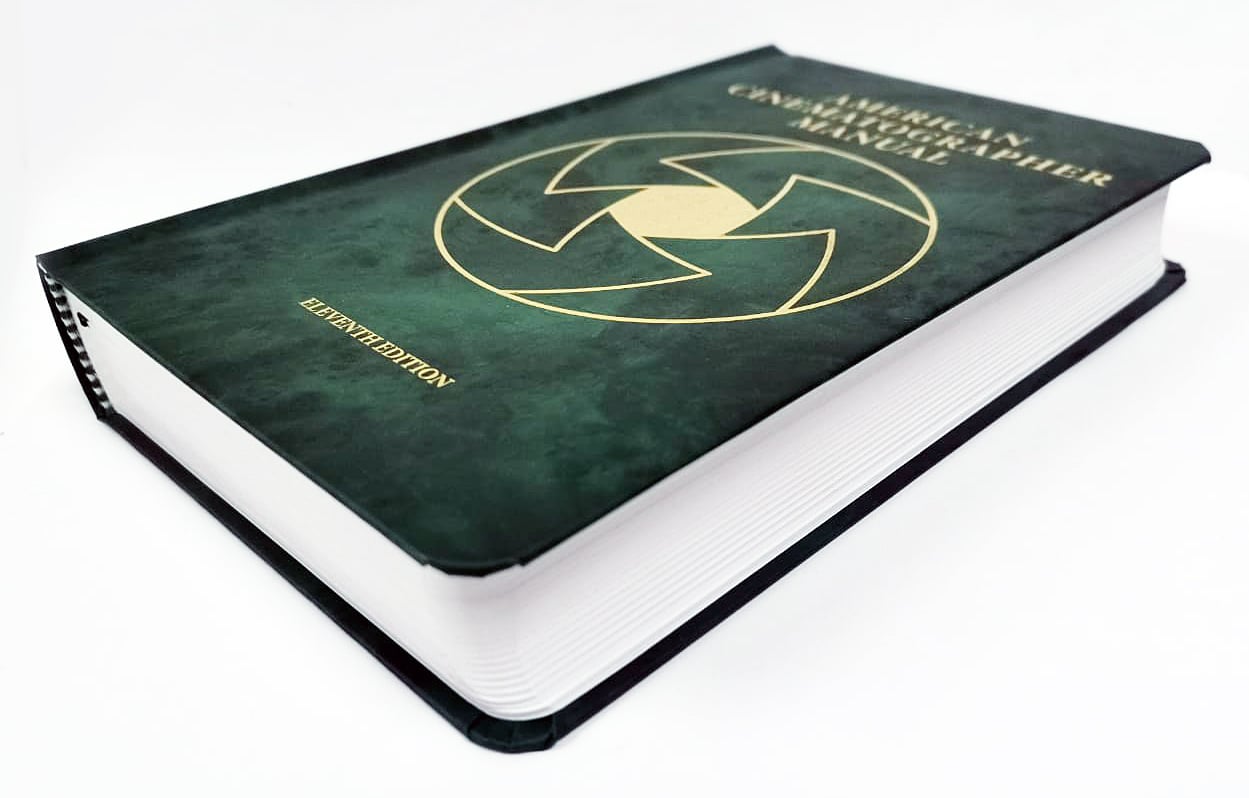 Announcing New Edition of American Cinematographer Manual
The completely revised 11th edition of this essential technical reference is now exclusively available from the ASC. 
ASC Staff
The completely revised 11th edition of this essential technical reference is now exclusively available from the ASC.
Containing entirely new chapters and substantial rewrites of entries from the previous edition, this hardback book designed for on-set use is a must-have for cinematographers and other motion-imaging professionals.
Edited by M. David Mullen, ASC and ASC associate member Rob Hummel, contributors to this updated edition include Society members Bill Bennett, Christopher Chomyn, Richard Crudo, Richard Edlund, John C. Hora, Levie Isaacks, Dennis Muren, James Neihouse, Sam Nicholson, Steven Poster, Christopher Probst, Pete Romano, Roberto Schaefer and David Stump.
Topics covered in this 11th edition of our "Filmmaker's Bible" include:
• Evaluating digital cameras
• Take ownership of your sensor
• Measuring light
• The color science behind modern lighting instruments
• Virtual production/emissive screens
• Digital versions of day-for-night and infrared cinematography
• Imax/large-format cinematography
• Specialty lenses
• Variable frame rates
• ASC Color-Decision List (ASC CDL)
• Academy Color Encoding System (ACES)
A limited run of 3,500 copies of this hardback edition will be available, so act now to reserve your copy through the ASC Store.
The new AC Manual is in stock and shipping now.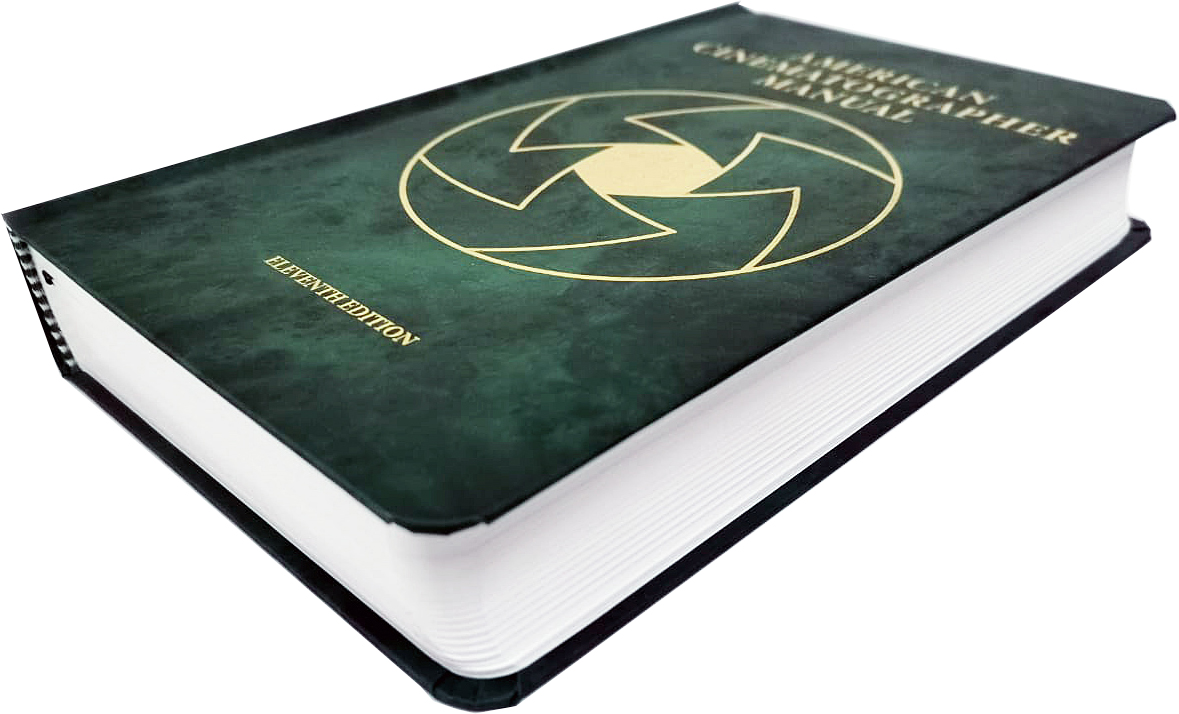 American Cinematographer Manual
Eleventh Edition
Table of Contents
Foreward
Origins of the American Society of Cinematographers
David E. Williams
Responsibilities of the Cinematographer
Basic Digital Concepts
Marty Ollstein
Resolution, Acuity, and Contrast Sensitivity and Their Contribution to Cinematography
Daniel S. Rosen
Criteria for Evaluating Digital Cinema Cameras
David Stump, ASC
Take Ownership of Your Sensor
Richard Crudo, ASC
Exposure Meters
Nasir Zaidi
Measuring Light
Christopher Chomyn, ASC
Light Sources and Lighting Instruments
Phil Rhodes with Frieder Hochheim and Tim S. Kang
Lenses
Iain A. Neil
Anamorphic Cinematography
John C. Hora, ASC
Depth of Field
Rob Hummel
Compositional Considerations When Choosing Aspect Ratio & How Shooting Film vs. Digital Impacts Those Choices
Rob Hummel
Set Safety
Steven Poster, ASC and Michael Chambliss
Filters
Ira Tiffen
Camera-Stabilizing Systems
Larry McConkey, SOC
Monitor Setup for Accurate Picture Review
Lou Levinson and Gary Mandie
16mm
Roberto Schaefer, ASC
Imax
James Neihouse, ASC
Aerial Cinematography
Jon Kranhouse and David B. Nowell, ASC
Underwater Cinematography
Pete Romano, ASC
Day-for-Night
M. David Mullen, ASC
Introduction into 3D Cinematography
Buzz Hays
Emissive-Screen Cinematography in Virtual Production
Noah Kadner
Photographing Displays, Past & Present
Steve Irwin
Infrared Cinematography
Bill Bennett, ASC
Arctic-Tropical Cinematography
James Neihouse, ASC
Specialty Lenses
Mako Kowai
Macro Cinematography
Christopher Probst, ASC
Virtual Reality / 360° Cinematography
Noah Kadner
Variable Frame Rate
Jonathan Erland
The Cinematographer and the Laboratory
Rob Hummel
Previsualization
Colin Green
Digital Postproduction for Feature Films
Sarah Priestnall
ASC Color-Decision List
David Reisner and Joshua Pines
The Academy Color Encoding System (ACES)
Annie Chang and Andy Maltz
Working with Greenscreens and Bluescreens
Sam Nicholson, ASC and David Stump, ASC
Photographing Miniatures
Dennis Muren, ASC
In-Camera Compositing of Miniatures with Full-Scale Live-Action Actors
Dan Curry, VES
Motion-Control Cinematography
Richard Edlund, ASC
Film Format Dimensions
Formulas
R. Evans Wetmore, P.E.
Postproduction and VFX Glossary
Digital Glossary
Marty Ollstein and Levie Isaacks, ASC
Tables
Further Reading
Index
About the Editors