April Issue of AC Arrives
Out now, the April issue of American Cinematographer features a special focus on top-notch television production.
ASC Staff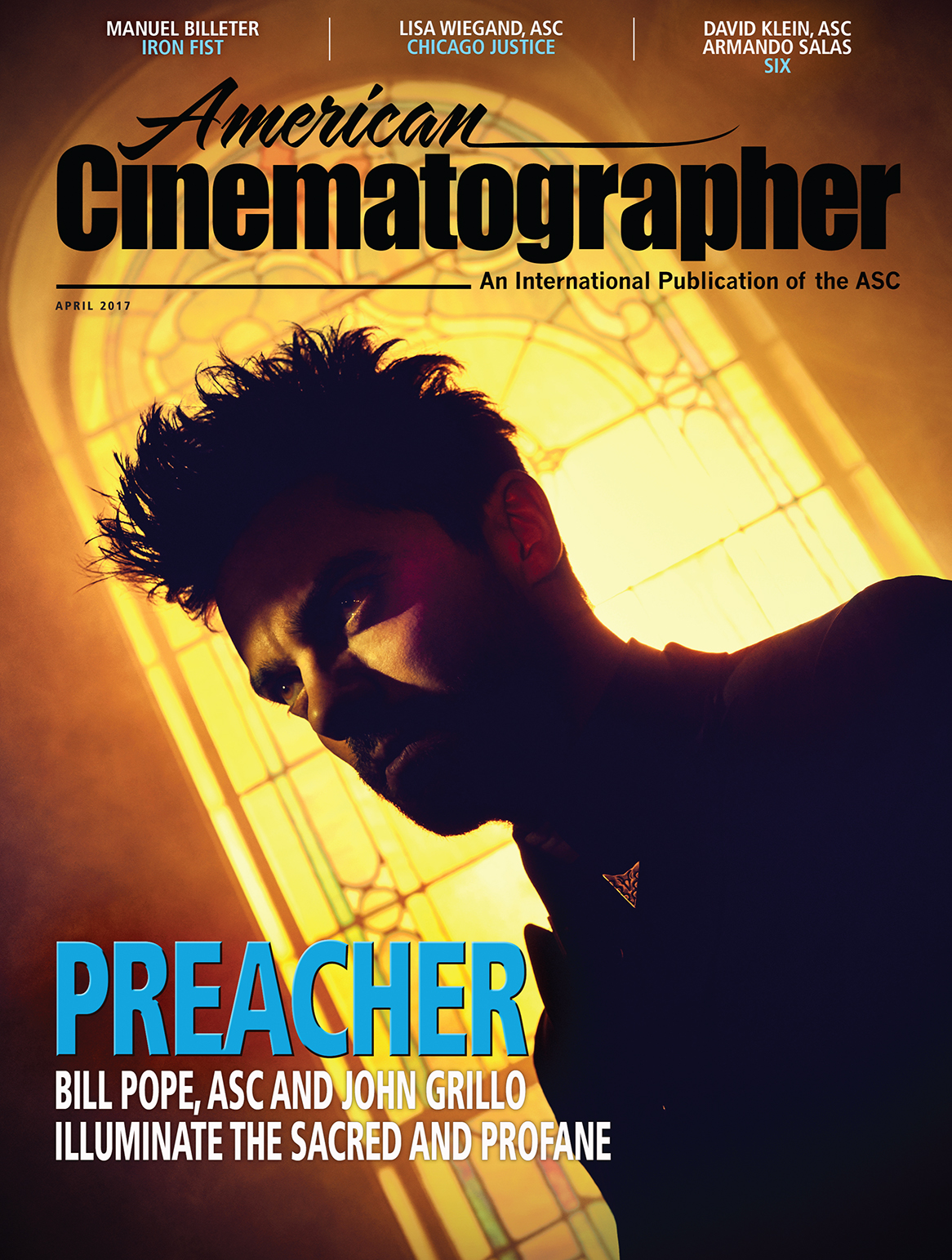 Out now, the April issue of American Cinematographer features a special focus on top-notch television production, showcasing: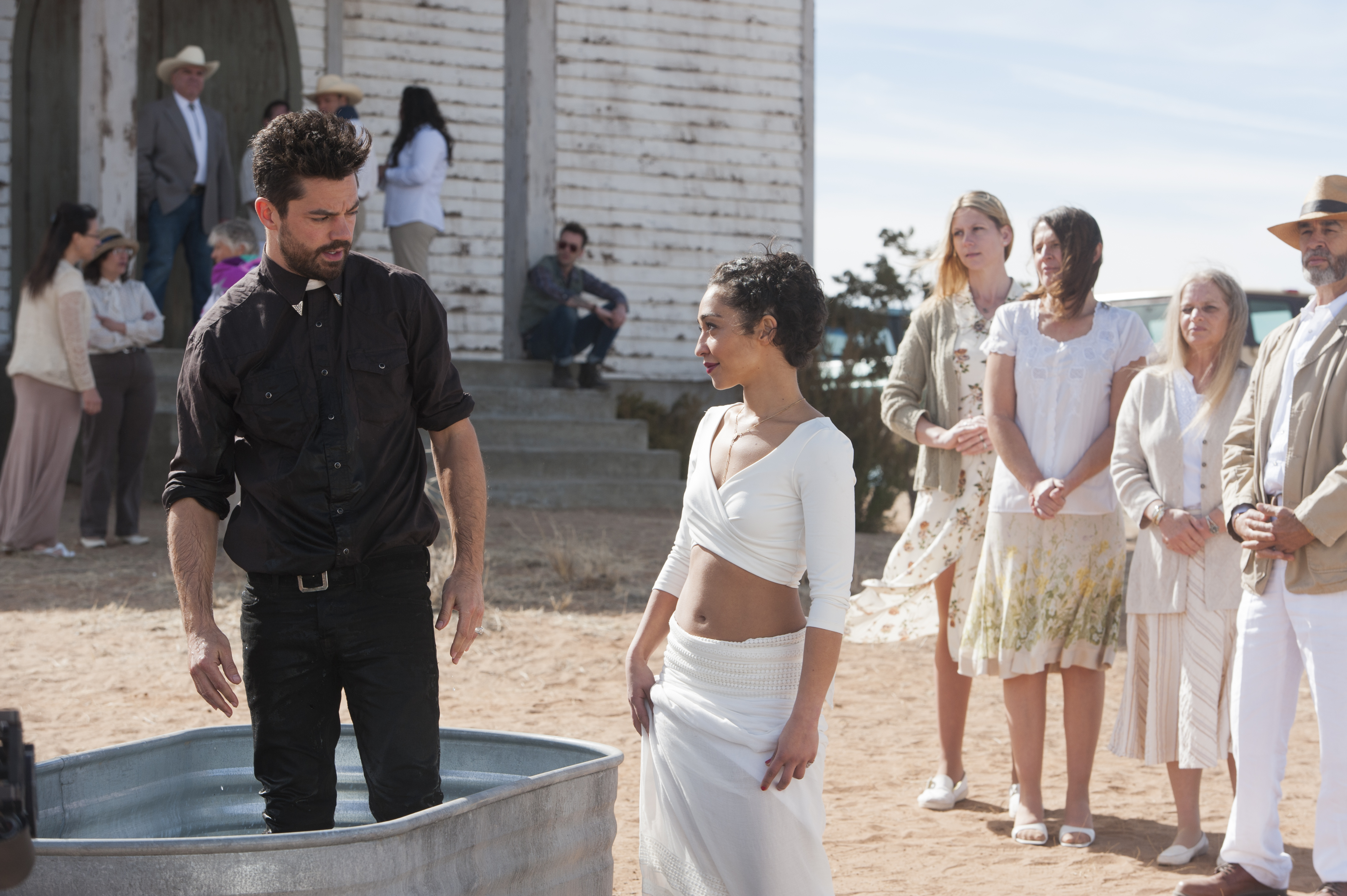 Preacher
"If you have an unholy hankering for Westerns, vampires, demonic possession and arch comedy, the AMC TV series Preacher will slake that craving," notes AC editor-in-chief and publisher Stephen Pizzello. "Following a call from Seth Rogen, one of the show's executive producers, ASC member Bill Pope accepted the challenge of lending the pilot a comic-book aesthetic that honors its graphic-novel origins. Pope then passed the scepter to cinematographer John Grillo, who says he was 'blown away' by the scope of the project. 'There are a lot of fantastical elements and I thought, 'How can you do that on a TV schedule?'" Grillo says. 'But I realized from the pilot that it's more of an intimate, small-town story and not that digital-effects-heavy.'"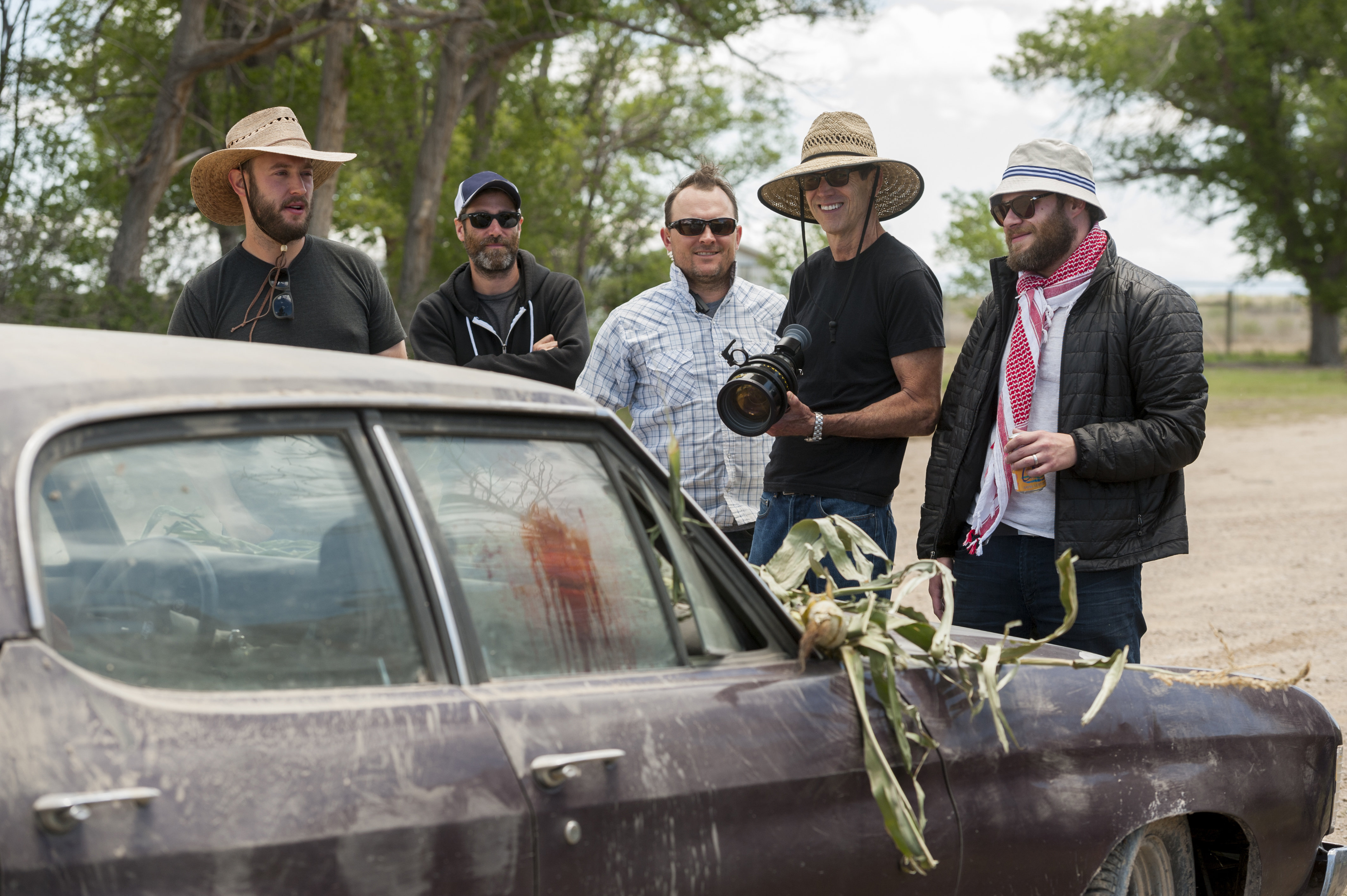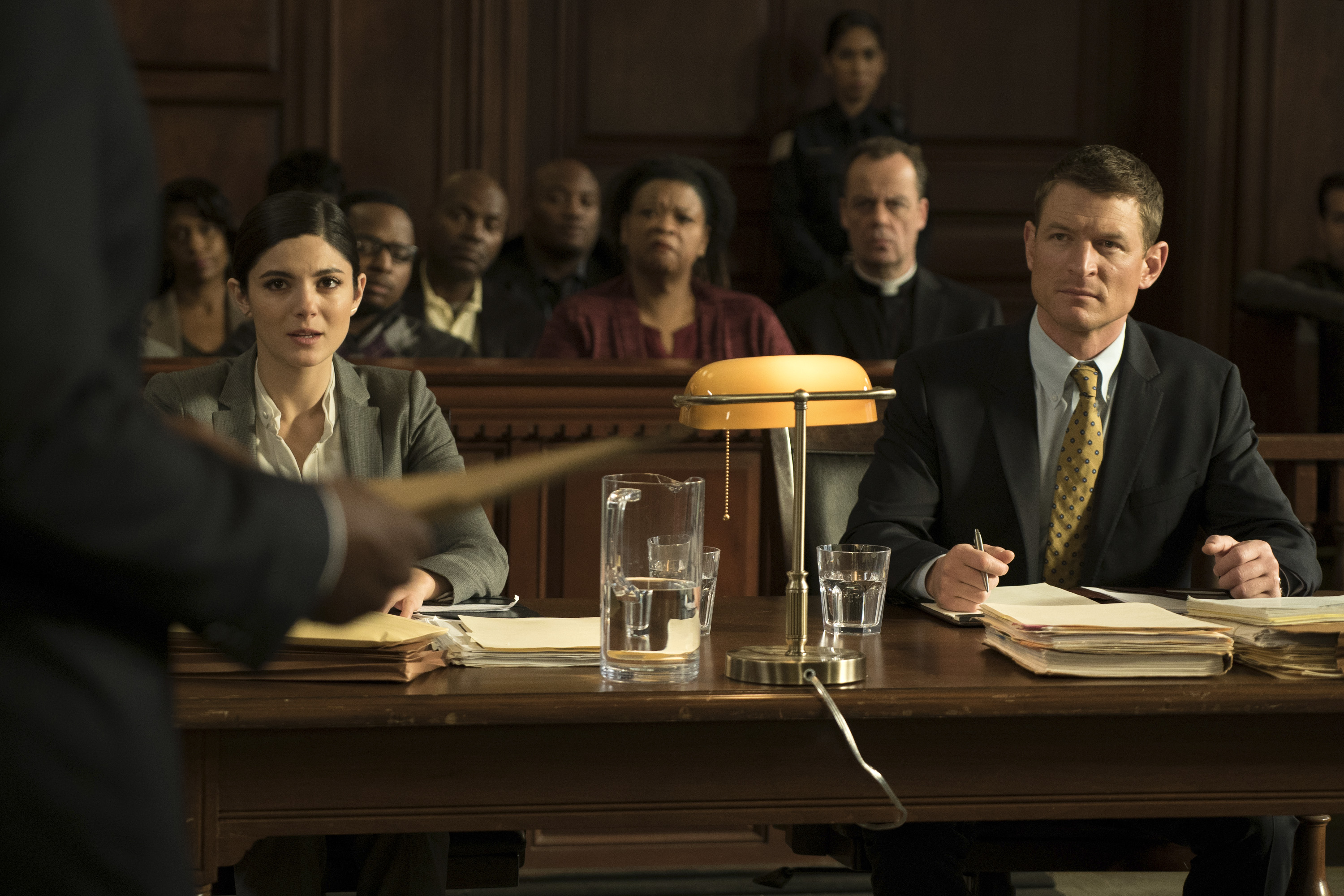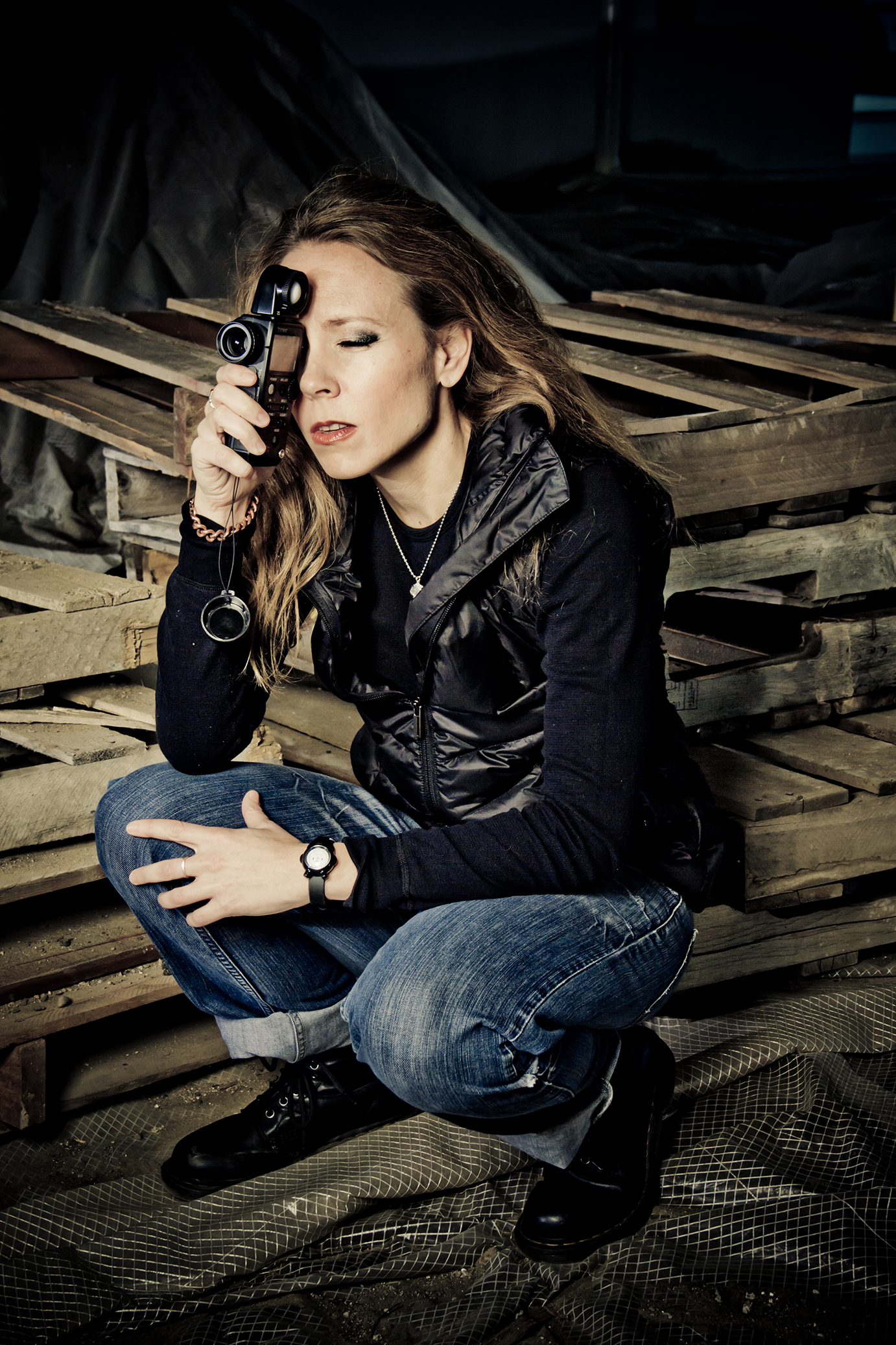 Chicago Justice
"Cinematographer Lisa Wiegand, ASC is behind the camera on the NBCUniversal series Chicago Justice, continuing her work on a string of Windy City shows created by executive producer Dick Wolf," Pizzello details. "Wiegand previously shot three seasons of Chicago Fire and the pilots for Chicago P.D. and Chicago Med, where she bonded with local crewmembers who rejoined her on the new series. 'When you're working together for 10 months a year, 14 hours a day, you become really close,' Wiegand offers. 'There are people on those crews that became like my family.'"
Iron Fist
"The makers of the Marvel/Netflix superhero series Iron Fist follow the adventures of a young billionaire who, after being presumed dead for 15 years, returns to New York City as a Buddhist monk endowed with martial-arts skills and mystical abilities," Pizzello notes.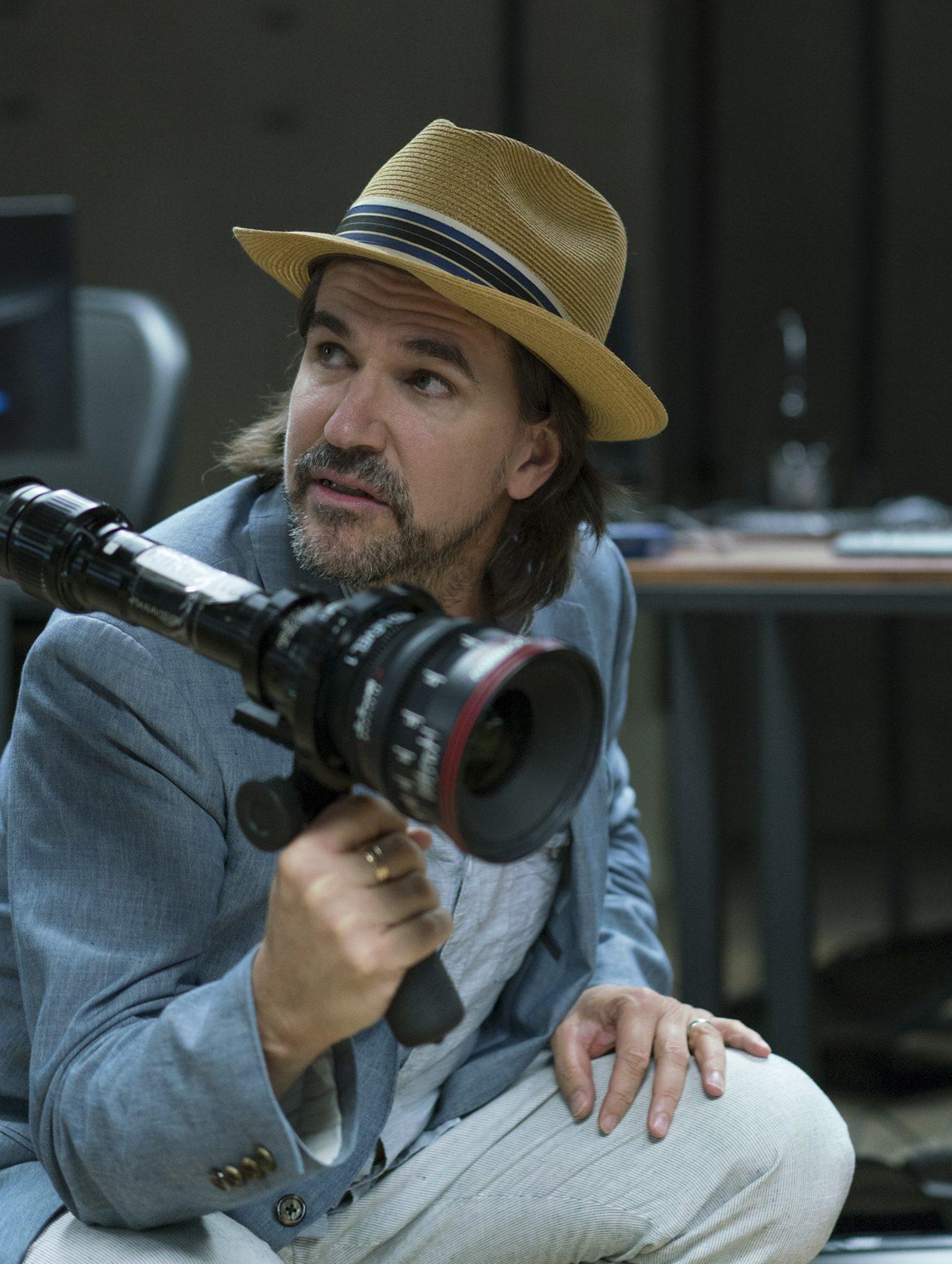 "Cinematographer Manuel Billeter, whose previous Netflix credits include the NYC-set Marvel shows Jessica Jones and Luke Cage, shot all but one of the first season's 13 episodes, while second-unit director of photography Chris LaVasseur stepped up to handle the other. In crafting a visual style for Iron Fist, Billeter and director John Dahl referenced the Kurosawa films Yojimbo and Seven Samurai, as well as martial-arts classics like A Touch of Zen and Crouching Tiger, Hidden Dragon. "Those movies were our common language in terms of the visual style," Billeter notes. "The camerawork was kept very simple and classic, without a lot of extreme camera angles or elaborate compositions."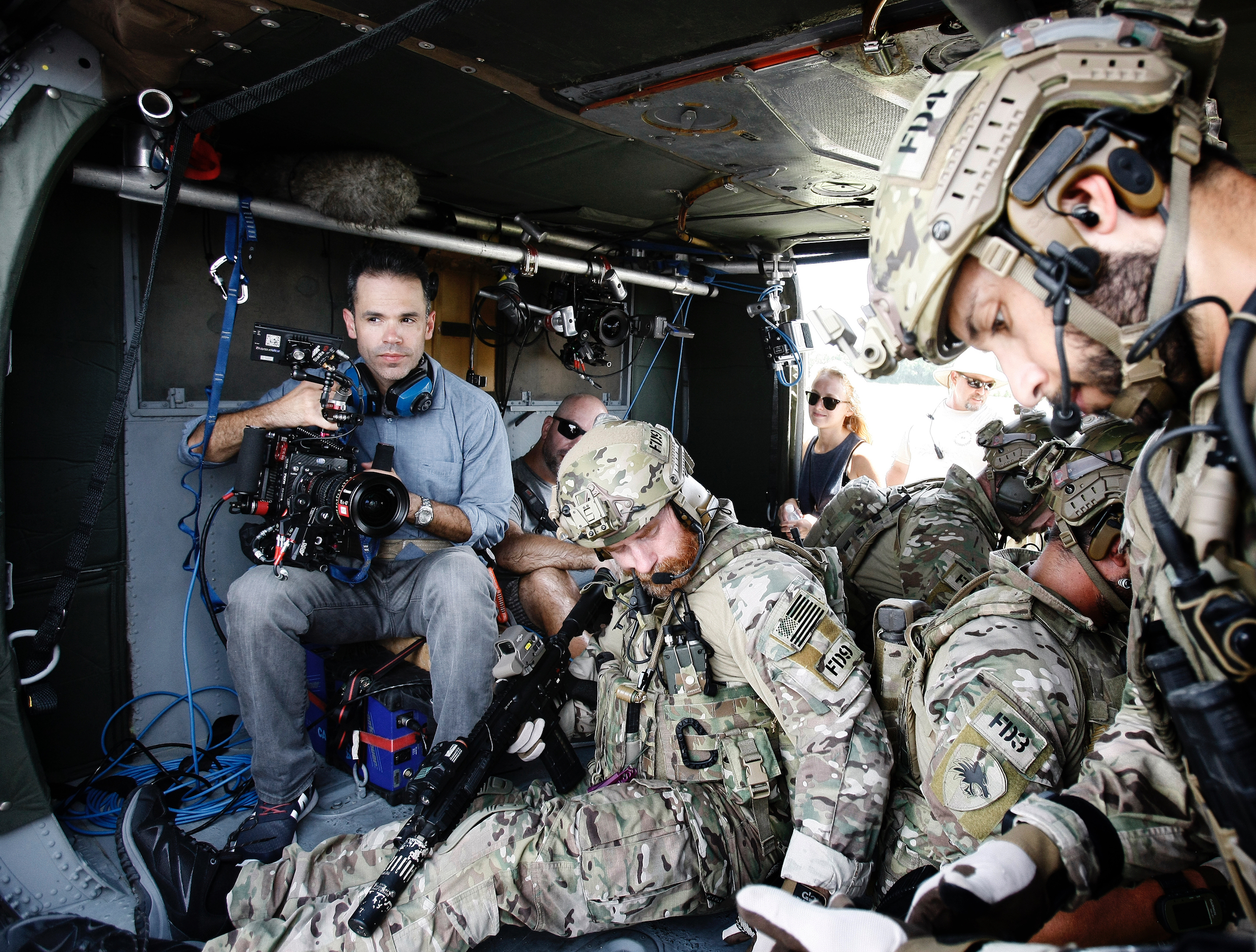 Six
"This month's focus on teleproduction also includes History channel's series Six, shot by ASC member David Klein (whose TV credits include True Blood and Homeland) and Armando Salas (From Dusk Till Dawn: The Series)," Pizzello adds.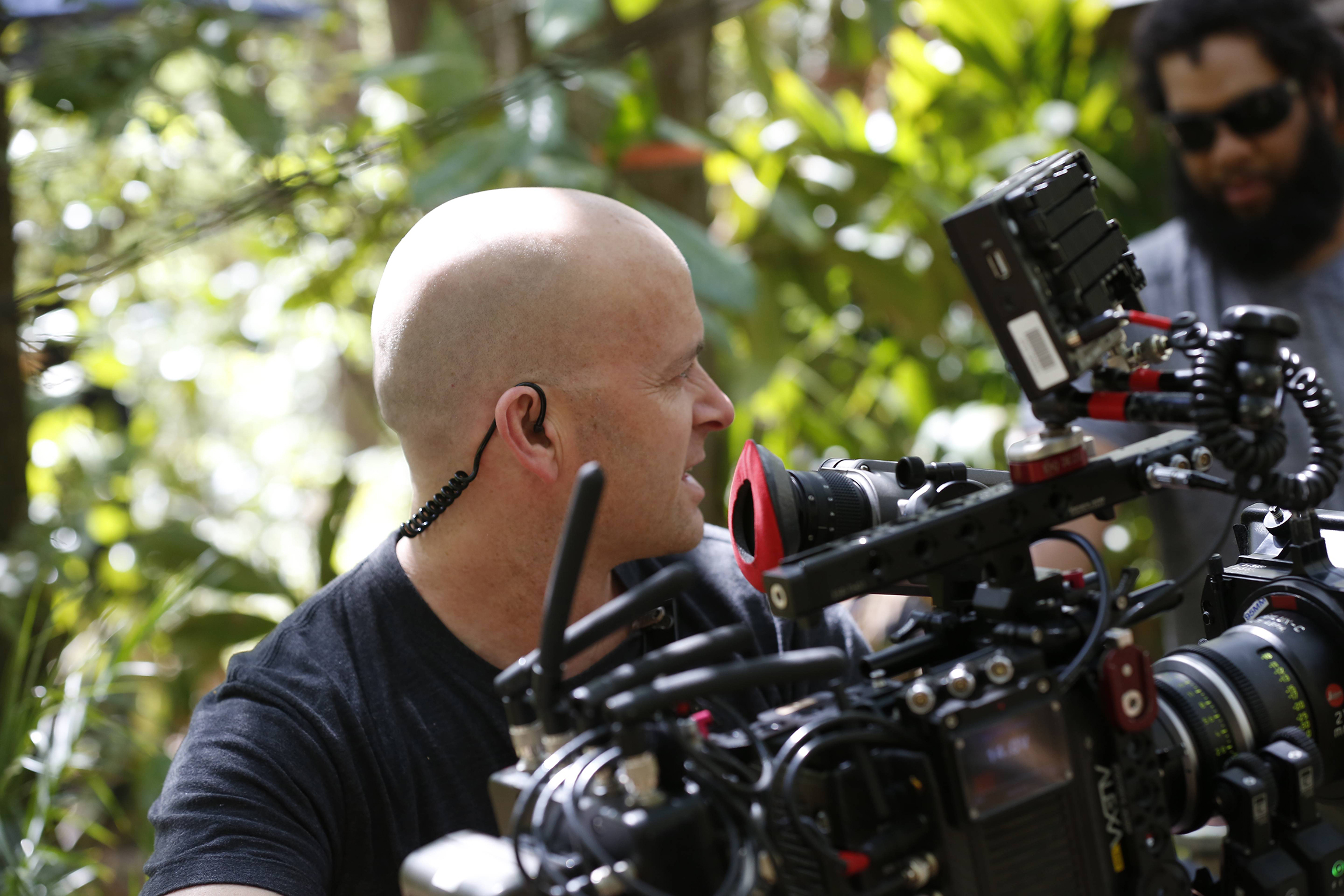 "The show follows members of the elite U.S. counterterrorism unit SEAL Team Six, both on the battlefield and the homefront; the cinematographers apply a visual twist by shooting the former scenes more steadily and the latter sequences handheld. In briefing AC about the pair's work on the show, Klein explains that SEALs are 'so highly trained that a lot of them are more comfortable carrying out missions than being at home with their wives and children. They come back from a war scenario and then get busted for forgetting to take out the trash. It's a difficult transition, and we wanted to tell that story visually.'"

You can read the complete production stories on all of these projects and more in the April issue of AC.
Portions of this issue will soon be posted on the ASC web site.