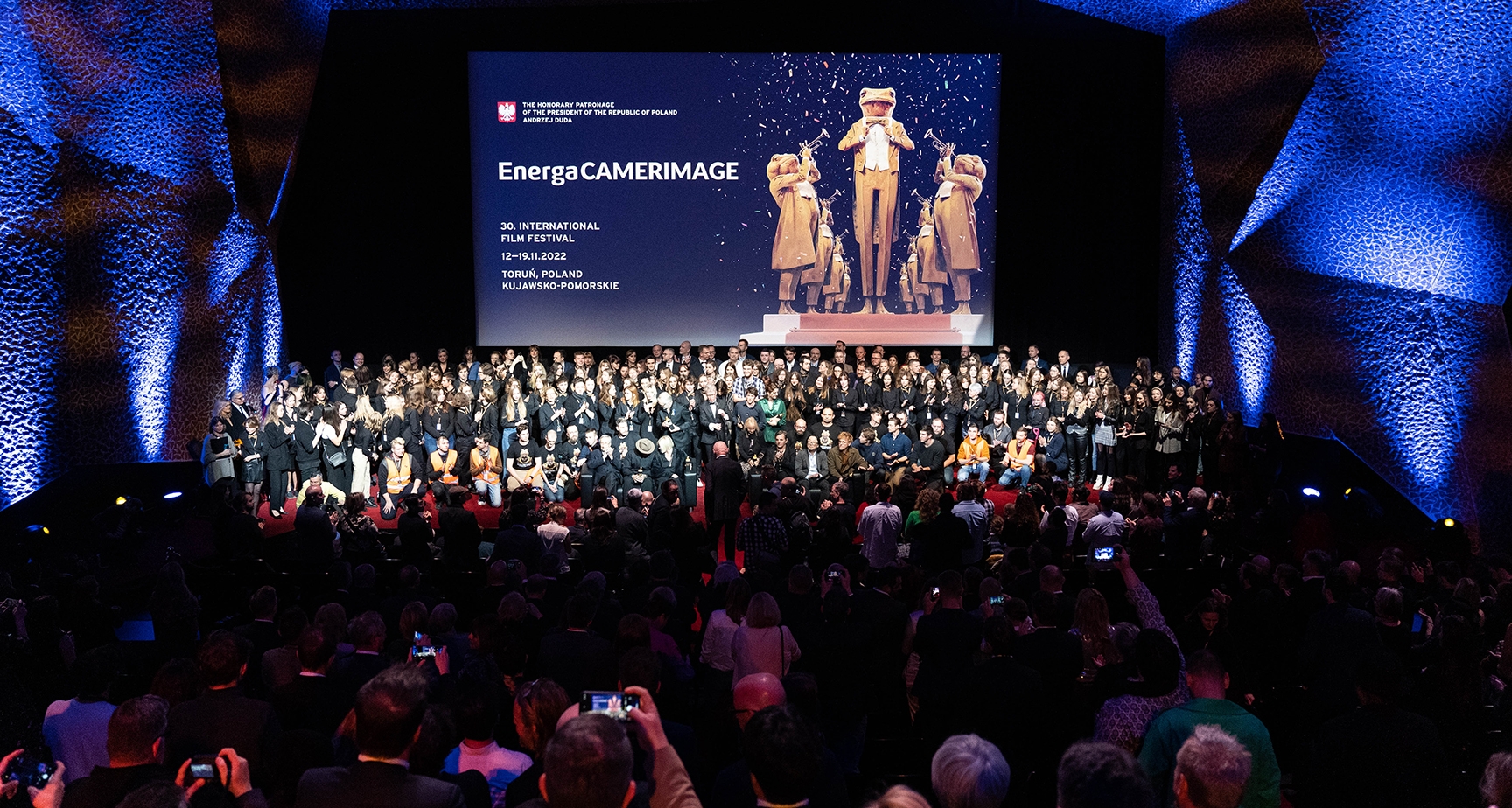 EnergaCamerimage 2022 Closes on High Notes
The 30th edition of the foremost festival dedicated to cinematography wraps in Toruń, Poland.
Daniel Eagan
Photos courtesy of EnergaCamerimage
A searing portrait of an artist unhinged, the drama Tár won the Golden Frog at the 30th EnergaCamerimage International Film Festival. In his acceptance speech, director of photography Florian Hoffmeister, BSC spoke of the excitement he felt at the festival screening of his film, calling movie theaters a "space of debate, of shared experiences." (The film will be covered in AC's January 2023 issue.)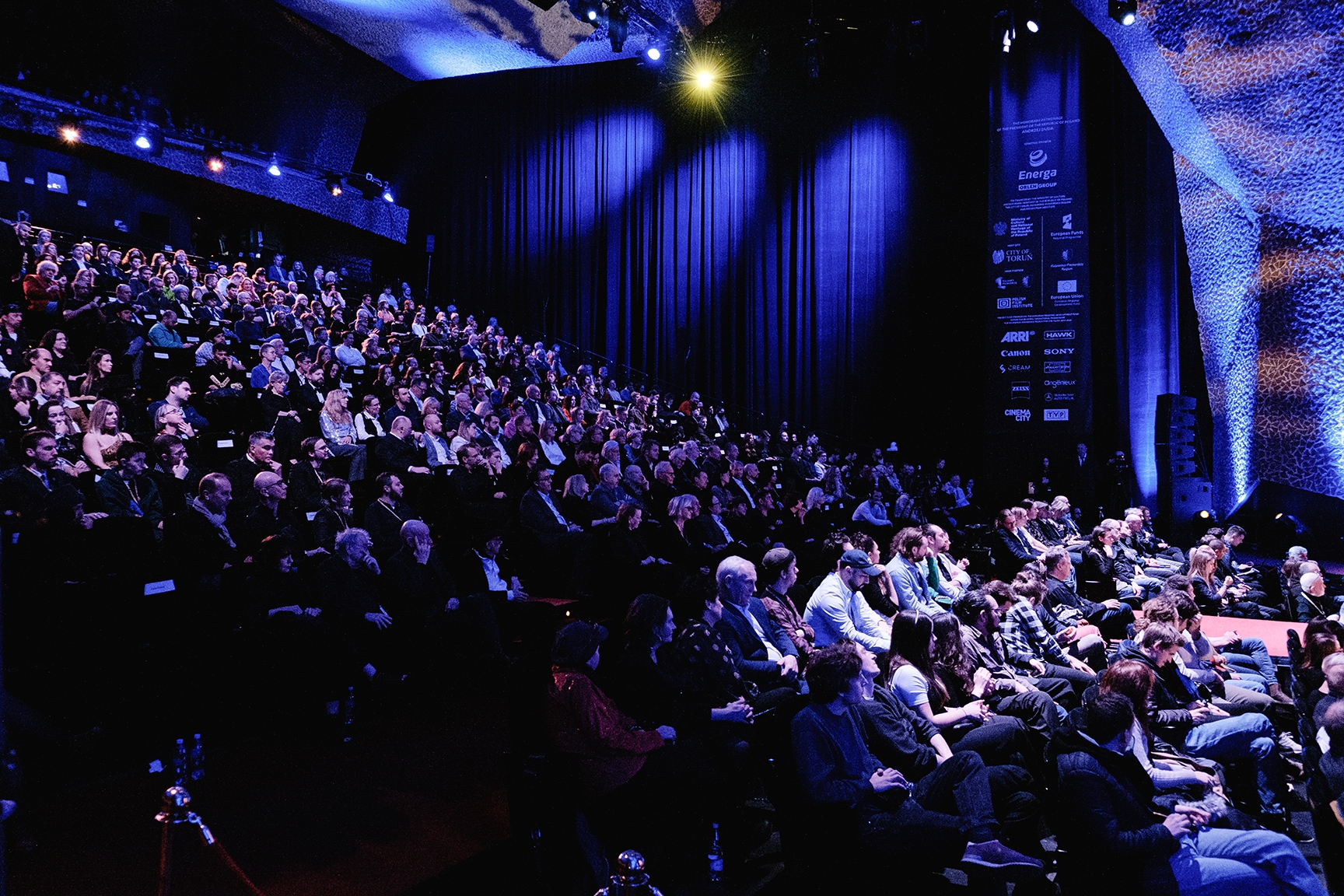 The Silver Frog went to Darius Khondji, ASC, AFC for Bardo: False Chronicle of a Handful of Truths. This is Khondji's first collaboration with director Alejandro González Iñárritu. He called shooting the film "a life-changing experience." (The film will be covered in AC's December issue.)

James D. Ramsay, SASC, won the Bronze Frog for Living, starring the extraordinary Bill Nighy in an adaptation of Ikiru. Ramsay quoted Charles Bukowski: "Find something you love and let it kill you." Ramsay added that he has left pieces of himself in every film he's made.
Bardo: False Chronicle of a Handful of Truths also won the Fipresci Award from the International Federation of Film Critics.
In the Polish feature competition, cinematographer Ita Zbroniec-Zajt and director Anna Jadowska won for Woman on the Roof. Star and co-writer Dorota Pomykała accepted the award, praising Camerimage — "the first film festival I attended" — for showcasing what she called "a non-obvious, modest film."
Stephen H. Burum, the cinematographer behind such landmark films as Rumble Fish, The Untouchables and Mission: Impossible, received the festival's annual Lifetime Achievement Award. In a video tribute, Danny DeVito remembered watching Burum photograph an actor for a screen test and thinking, "I want to look like that." That's one reason why DeVito hired Burum to shoot his features The War of the Roses and Hoffa.
The Golden Frog for Best Documentary Feature went to the moving Beirut-set drama Kash Kash, directed by Lea Najjar, with Jonas Schneider as cinematographer. Najjar praised Schneider, who was working, for his "stubbornness in going back to shoot again against all odds."
Cinematographer Adric Watson and director Jess Kohl won the Best Documentary Short Golden Frog for A Mouthful of Petrol.
In the Debut competition, cinematographer Caroline Guimbal and director Emmanuelle Nicot both won for Love According to Dalva. Nicot announced via video that it was her birthday, and that she was "happy and amazed" by the award.
Elvis, with direction by Baz Luhrmann and cinematography by Mandy Walker, ASC, ACS won the Audience Award. Both artists were favorites for their revealing post-screening Q&A. Walker was also president of Film and Art School Etudes jury. In addition, festival director Marek Żydowicz gave special awards to Elvis and Top Gun: Maverick.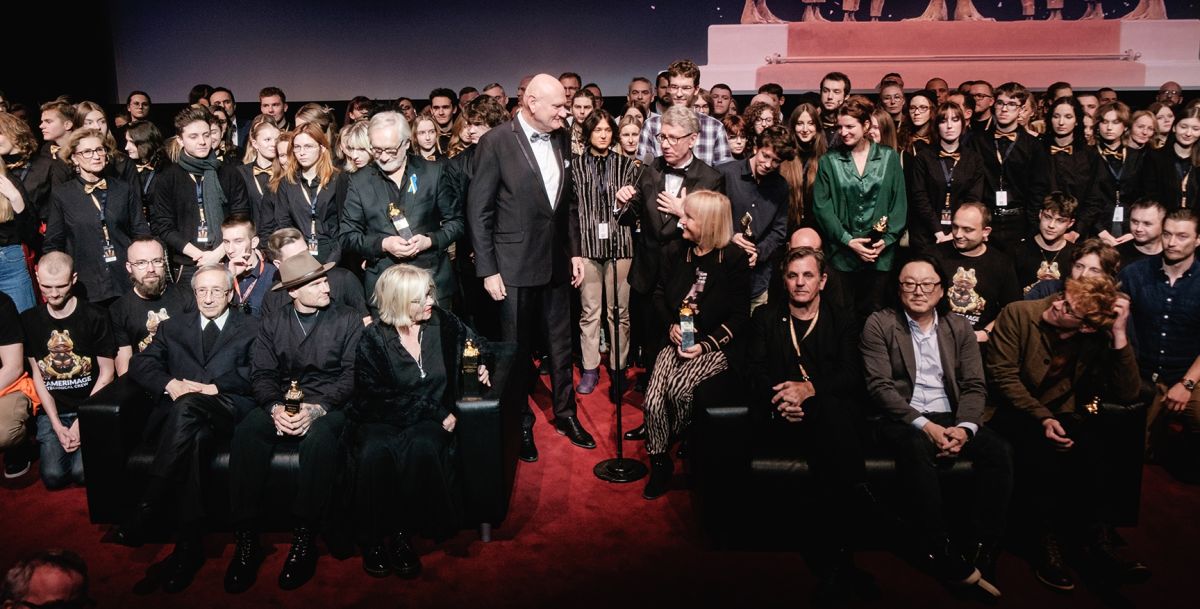 Another award for Special Achievement to the Art of Acting went to Andrzej Seweryn for his 55-year career on screen. He said cinematographers "are the first to see if what I was doing was moving or convincing," and honored them by naming every one he worked with.
Joseph Kahn received a trophy for Special Achivement in the Art of Music Video Direction. He thanked the festival for "giving an award to someone who does't know what he's doing." Kahn added, "The cinematographer is the wizard behind the curtain," and that 90 percent of directing a successful music video is hiring a great cinematographer.
The award for Special Achievement in the Art of Music Video Cinematography went to Vance Burberry, who singled out Nigel Dick and Daniel Pearl, ASC in his thanks. He said, "To be able to talk to cinematographers in such a setting is incredible. At the end of the day, cinematography is a matter of heart."
After a dazzling montage of her work in films including Atonement, Cyrano, and Sherlock Holmes, Sarah Greenwood received the Special Achievements in Production Design awards. Watching the clips "was like seeing your life flash before your eyes," she joked. Greenwood shared the award with her longtime collaborator Katie Spencer before citing some of the remarkable cinematographers she's worked with, including ASC members Seamus McGarvey, Bruno Delbonnel, and Rodrigo Prieto.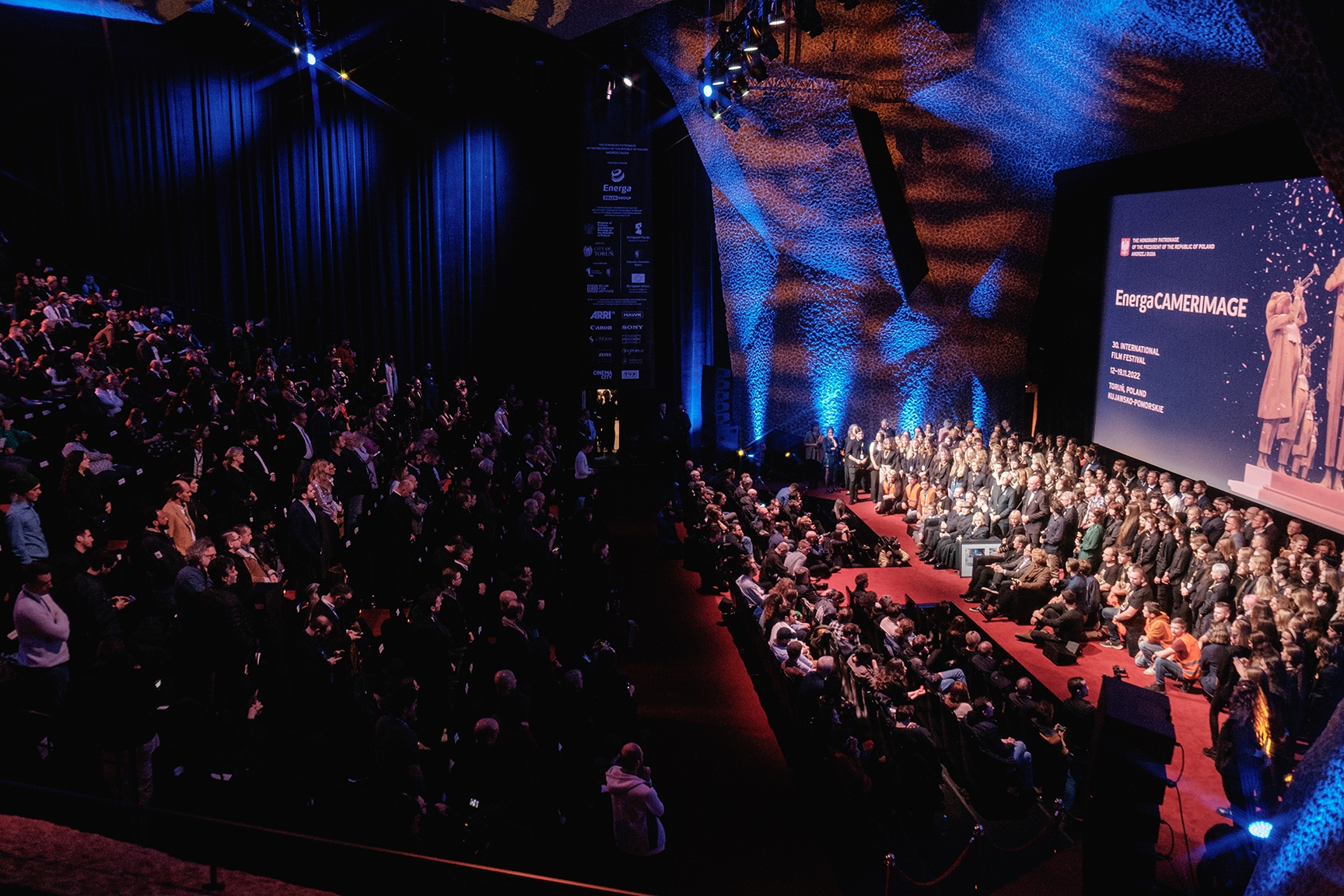 Despite Camerinage's well-earned reputation for parties, a lot of work gets done at the festival. For example, Ed Lachman, ASC hosted a session looking back over his career; conducted a panel on his EL Zone System with Marko Massinger; and participated on a panel honoring Sven Nykvist, ASC, FSF along with Charlotte Bruus Christensen, ASC, Lars Pettersson, FSF, and moderator Benjamin B.

In his opening remarks, Żydowicz said the festival screened 226 movies, with 38 jurors covering 10 competitive categories. He also cited Camerimage's support for the Oko International Ethnographic Film Festival, forced out of its native Ukraine by the Russian invasion and continuing war. Oko ran its original schedule of films in the CSW theater, normally a Camerimage venue.
A light coating of snow accented medieval Toruń's medieval beauty on Camerimage's closing day, while the bitter cold caught many visitors off guard. Still, no one complained about the festival itself. Guests, vendors, and attendees alike saw a return to a sense of normal after years of restricted attendance.
After Żydowicz called the staff, volunteers and winners on stage in the traditional Camerimage closing, the festival screened its last film, Steven Spielberg's The Fablemans, photographed by longtime collaborator Janusz Kamiński.

Complete list of winners:

MAIN COMPETITION
Golden Frog: Tár
DoP: Florian Hoffmeister, BSC
Dir: Todd Field
Silver Frog: Bardo: False Chronicle of a Handful of Truths
DoP: Darius Khondji, ASC, AFC
Dir: Alejandro G. Iñárritu
Bronze Frog: Living
DoP: Jamie D. Ramsay
Dir: Oliver Hermanus
FIPRESCI AWARD
The International Federation of Film Critics Award for Best Film: Bardo: False Chronicle of a Handful of Truths
DoP: Darius Khondji
Dir: Alejandro G. Iñárritu
POLISH FILMS COMPETITION
Best Polish Film: Woman on the Roof
DoP: Ita Zbroniec-Zajt
Dir: Anna Jadowska
FILM AND ART SCHOOL ETUDES COMPETITION
Laszlo Kovacs Student Award - Golden Tadpole – Magdalena
DoP: Enrico Silva
Dir: Michael Lazovsky
School: American Film Institute Conservatory (AFI)
Silver Tadpole: The Creature
DoP: Ignacy Ciszewski
Dir: Damian Kosowski
School: Łódź Film School
Bronze Tadpole: Entreterrestres
DoP: Dani Benejam
Dir: Lucas Parra
School: Cinema and Audiovisual School of Catalonia (ESCAC)
DOCUMENTARY FEATURES COMPETITION
Golden Frog: Kash Kash
DoP: Jonas Schneider
Dir: Lea Najjar
DOCUMENTARY SHORTS COMPETITION
Golden Frog: A Mouthful of Petrol
DoP: Adric Watson
Dir: Jess Kohl
DIRECTORS' DEBUTS COMPETITION
Under the patronage of the Polish Filmmakers Association (SFP)
Best Director's Debut: Love According to Dalva
DoP: Caroline Guimbal
Dir: Emmanuelle Nicot
CINEMATOGRAPHERS' DEBUTS COMPETITION
Under the patronage of the Polish Filmmakers Association (SFP)
Best Cinematographer's Debut: Love According to Dalva
DoP: Caroline Guimbal
Dir: Emmanuelle Nicot
MUSIC VIDEOS COMPETITION
Best Music Video: Emmit Fenn "Light That Shines Through"
DoP: David Okolo
Dir: Conner Bell
TV SERIES COMPETITION
Best Episode: Landscapers
DoP: Erik Wilson
Dir: Will Sharpe
AUDIENCE AWARD
Elvis
DoP: Mandy Walker, ASC, ACS
Dir: Baz Luhrmann