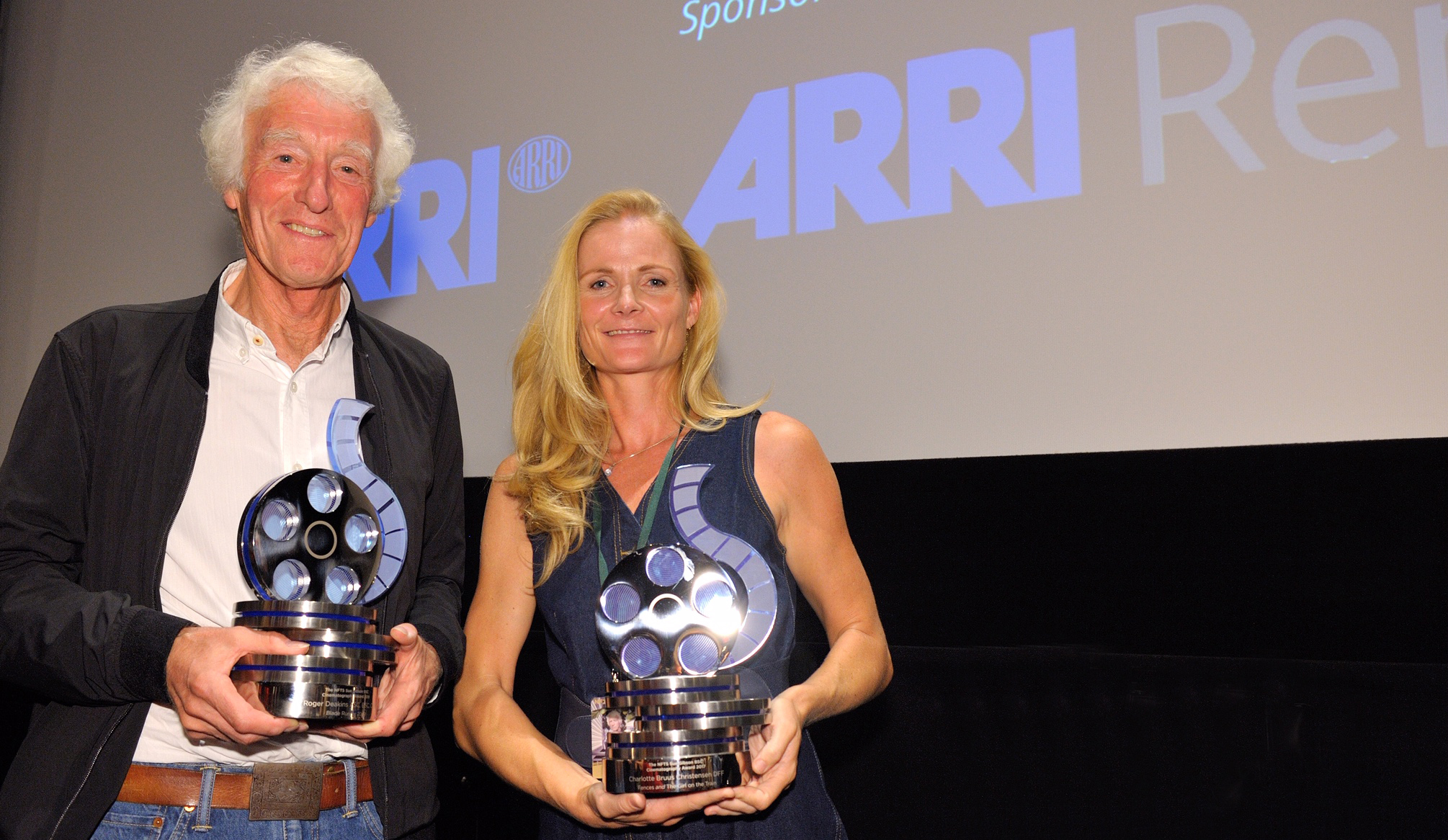 Deakins Receives 2nd Annual Sue Gibson, BSC Cinematography Award
The cinematographer was presented the award for his Oscar-winning work on Blade Runner 2049.
ASC Staff
National Film & Television School alumnus Roger Deakins, ASC, BSC (Blade Runner 2049, Skyfall, Sicario) recently returned to his alma mater to receive the 2nd Annual Sue Gibson, BSC Cinematography Award and to deliver a master class to a packed audience of NFTS alumni and guests from the industry, including sponsors ARRI and ARRI Rental and the British Society of Cinematographers.
As noted in a release from the NFTS:
Roger was presented the award for his Oscar-winning work on Blade Runner 2049 and inaugural recipient Charlotte Bruus Christensen [both seen above] was on hand to present him with the trophy. The award recognizes a member of the NFTS cinematography alumni who has advanced the profession of cinematography in a significant way.
Alumna Sue Gibson, BSC — after whom the award is named — sadly passed away in 2017 and this is a chance to celebrate her trailblazing work including becoming the first female president of the British Society of Cinematographers.
Over 100 alumni voted for the award and the evening was introduced by NFTS co-head of cinematography, Stuart Harris and NFTS Director, Jon Wardle who paid tribute to Sue and her legacy, as well as the body of work of Roger Deakins.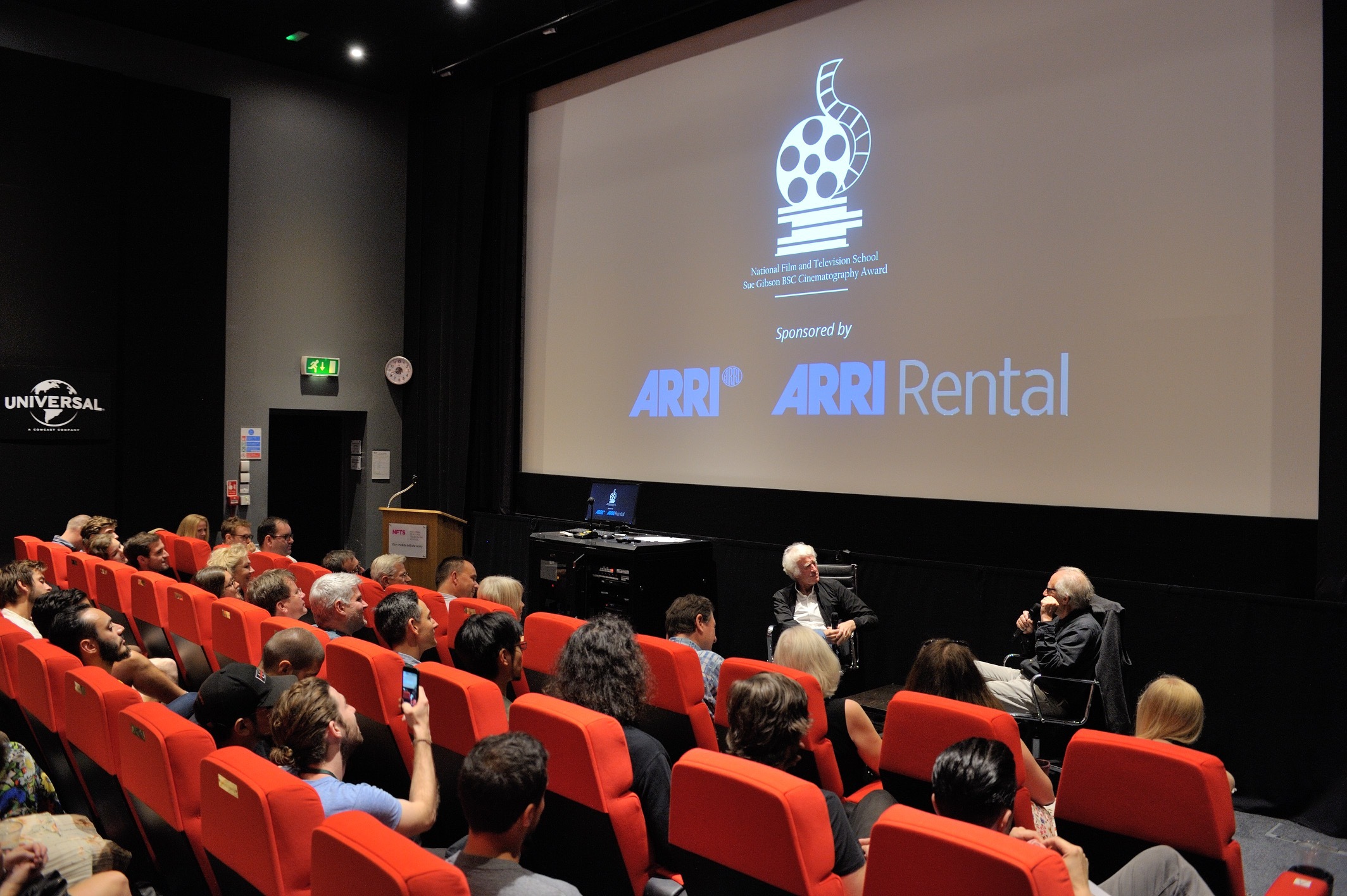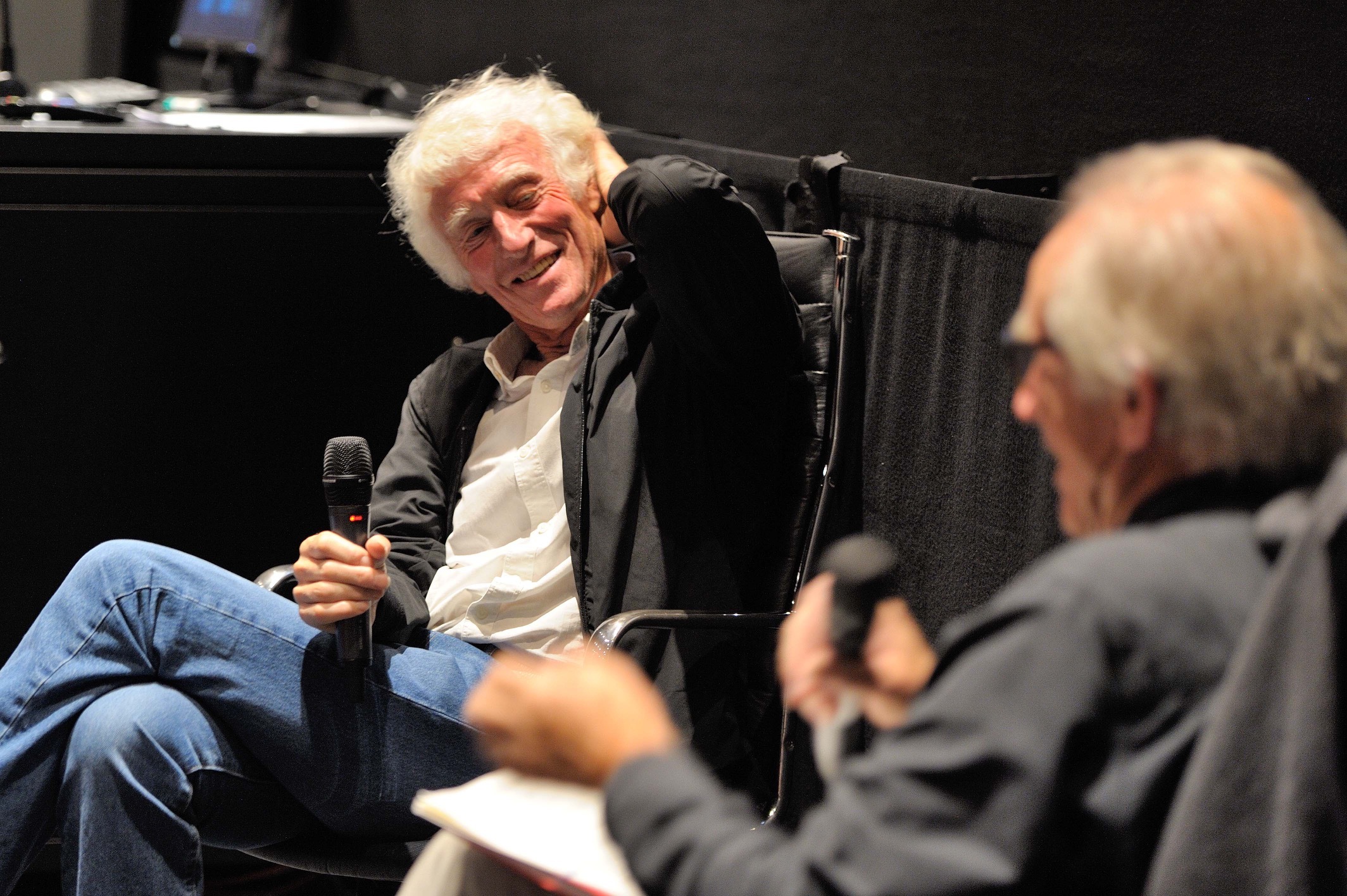 A Q&A with Roger Deakins followed led by co-head of cinematography Oliver Stapleton, BSC, where Roger commented, "I wouldn't be where I am in the industry without the start I had at the NFTS." Roger talked about his time at the school and his journey, from shooting early music videos to Michael Radford's 1984 and the Coen Brothers' Barton Fink, which would lead him to the United States. Talking about the difference of shooting a small-budget film and a £200m-budget film, Roger commented, "I don't really think about the money — in the end it's the story you are trying to tell and you think from that point of view."
Roger paid tribute to the other nominees and thanked the NFTS and its alumni family for the award. Milan Krsljanin of ARRI paid tribute to Sue Gibson and Roger Deakins and said that ARRI was delighted to be able to support an evening paying tribute to two great DoPs.
Jon Wardle, director of the NFTS, commented, "We are incredibly grateful to both Roger and [his wife] James Deakins for their support of the school and the encouragement they have given alumni and students. It was a wonderful night to bring the alumni together and celebrate the outstanding work of one of our own."
You'll learn much more about Deakins' award-winning work in Blade Runner 2049 here.
Photos courtesy of the NFTS.