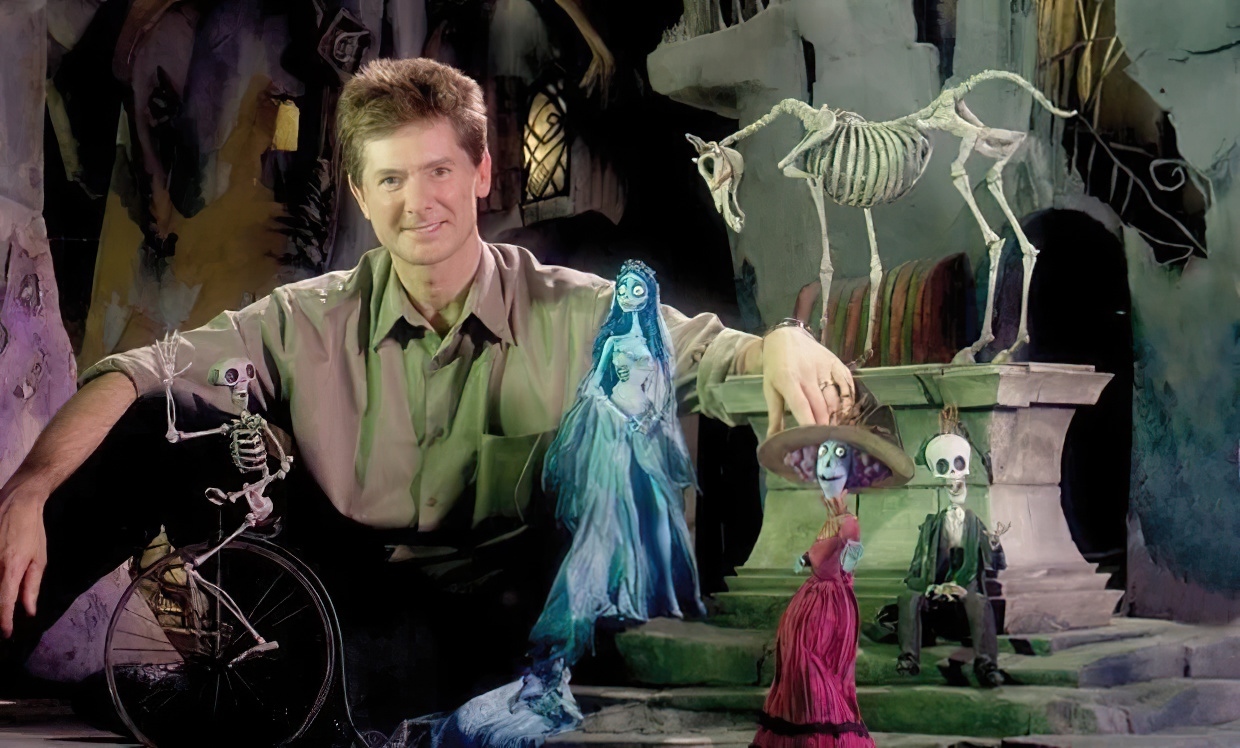 With his characters on the set of the animated film Corpse Bride (2005), directed by Tim Burton.
In Memoriam: Pete Kozachik, ASC (1951-2023)
A specialist in visual effects and animation with tenures at Industrial Light & Magic and Tippett Studio, his credits include the classic The Nightmare Before Christmas.
Rachael Bosley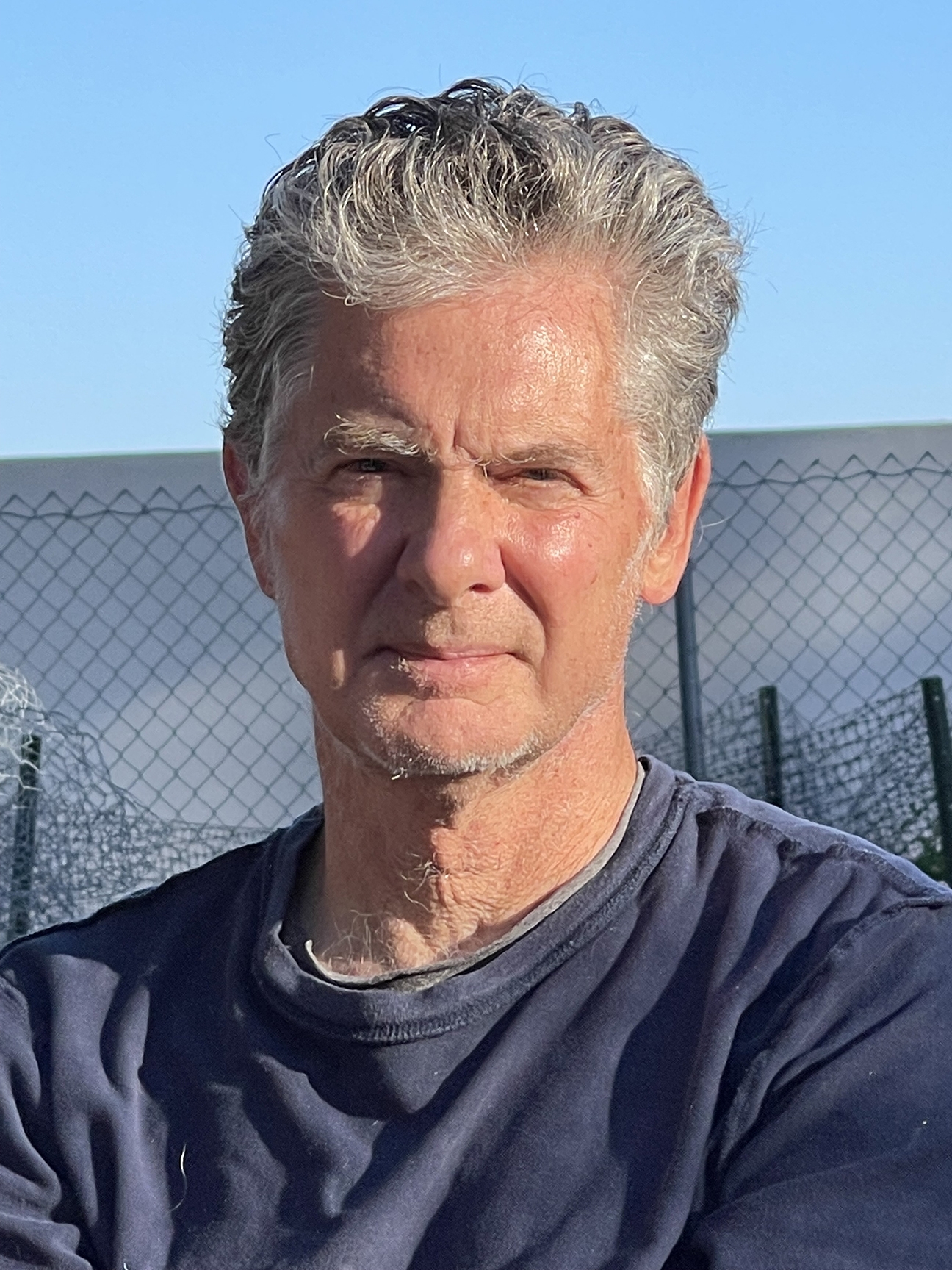 Pete Kozachik, ASC, a self-taught cinematographer who parlayed a childhood passion for Ray Harryhausen movies and King Kong into a distinguished career in animation and visual effects, died Sept. 12 in Carmel, Calif., of complications related to primary progressive aphasia. He was 72.
Kozachik was born in Michigan on March 28, 1951, and raised mostly in Tucson, Ariz., after his parents separated. Sparking to monster movies at age 9, he haunted a local newsstand for copies of Famous Monsters of Filmland and Popular Photography and began experimenting with Super 8 and stop-motion animation. His budgets were dictated by his newspaper-delivery job. (He noted in his 2021 memoir, Tales from the Pumpkin-King's Cameraman, that discovering "a dark, rabbit-fur purse in a trashcan" was a game-changer for his King Kong puppet.)
The move to Arizona brought Kozachik closer to Los Angeles — geographically, at least — and the 15-year-old searched the yellow pages for film work. "Now that I was this close to Hollywood, I knew there must be something going on," he wrote. He connected with Aztec Studio, which produced local industrial and educational films, and began assisting on set. The principals were brothers from Brooklyn, N.Y., who also loved monster movies. One of them introduced Kozachik to American Cinematographer, and "as I read through them," he wrote, "the real pro filmmaker's world opened up to my dazzled eyes. I've subscribed ever since."
Kozachik worked an assortment of production jobs at local TV and radio stations during and after college, and he also taught high-school science for a year, but he never lost sight of his ambition to try his luck in the industry. In 1979, he took his nine-minute reel to L.A. and cold-called several photographic-effects experts for feedback. ASC members Joseph Westheimer, Linwood Dunn and Howard Anderson III were among those who encouraged him, and he eventually landed a job as a modelmaker at Coast Special Effects, which was busy with TV spots starring the Pillsbury Doughboy and Mrs. Butterworth, as well as effects assignments for television and features. Kozachik recalled that one day, after he delivered a model with a sensitive mechanism, "the boss said, 'You made it; you might as well shoot it.' I worked onstage from then on." Kozachik credited Coast director/cameraman Phil Kellison with teaching him "lighting, stage protocol, in-camera effects, you name it."
After six years at Coast, Kozachik interviewed for a camera-operator position at Industrial Light & Magic. He recalled the occasion in his book: "As it happened, the 'interviewer' turned out to be all of the company's legendary effects supervisors; they were seated on one side of a long table, and I was on the other side …. We started with the reel. I'd prepped it to be entertaining, cut rhythmically along with energetic music, but they turned the sound off to concentrate on the images. As it ran, I looked at my work with a more critical eye and felt my humble offerings must look like kid's stuff compared to the wonders they'd created. Nobody indicated that …. My portfolio was big enough that everyone could see most of the photos, which were mainly 8x10, without passing it around …. There were plenty of questions about the stills, and I volunteered comments when nobody asked a question I'd wanted to answer. I happened to glance at Dennis Muren and saw a smile and unwavering eye contact. Maybe this was going okay. One guy had remained silent: Ken Ralston. He seemed preoccupied, as though he weren't interested in technical stuff. All of a sudden, he grinned. 'I've got a question for you: What is Ray Harryhausen's best monster?' … I tendered my answer. 'It's the Cyclops, the first one.' Ken said resolutely, 'You're hired,' then got up and left."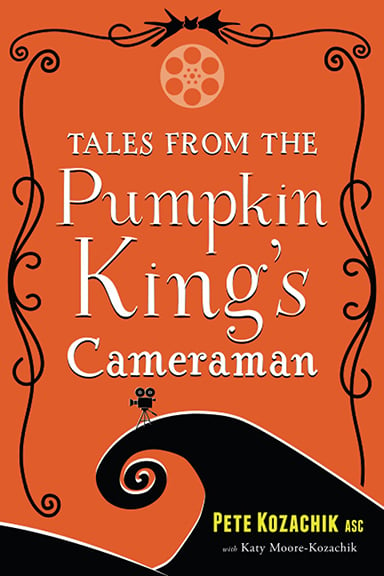 Kozachik spent the next several years working at ILM, Tippett Studio and elsewhere, contributing shots to such films as Innerspace, Willow, RoboCop 2, The Abyss and Honey, I Shrunk the Kids. Then a young director he'd worked with on a Pillsbury Doughboy commercial came calling. It was Henry Selick, and he wanted Kozachik to shoot his live-action/animation hybrid Slow Bob in the Lower Dimensions, a pilot for MTV. Not long after wrapping that, Selick invited Kozachik to lunch with him and Tim Burton. Burton had tapped Selick to direct the stop-motion feature The Nightmare Before Christmas, and they needed a director of photography. Meanwhile, Phil Tippett had just offered Kozachik a job shooting effects on the ultimate dinosaur movie, Jurassic Park.
"Now there were two offers I couldn't refuse, with time for only one," Kozachik wrote. "Jurassic Park or Nightmare Before Christmas? Jurassic was the obvious choice: go-motion dinosaurs, Spielberg, big-picture budget and a secure job doing what I knew best. Nightmare could offer none of that. But just the possibility of shooting a whole movie was both attractive and out of my comfort zone … Nightmarecould be a whole new adventure. Sounded kinda good …."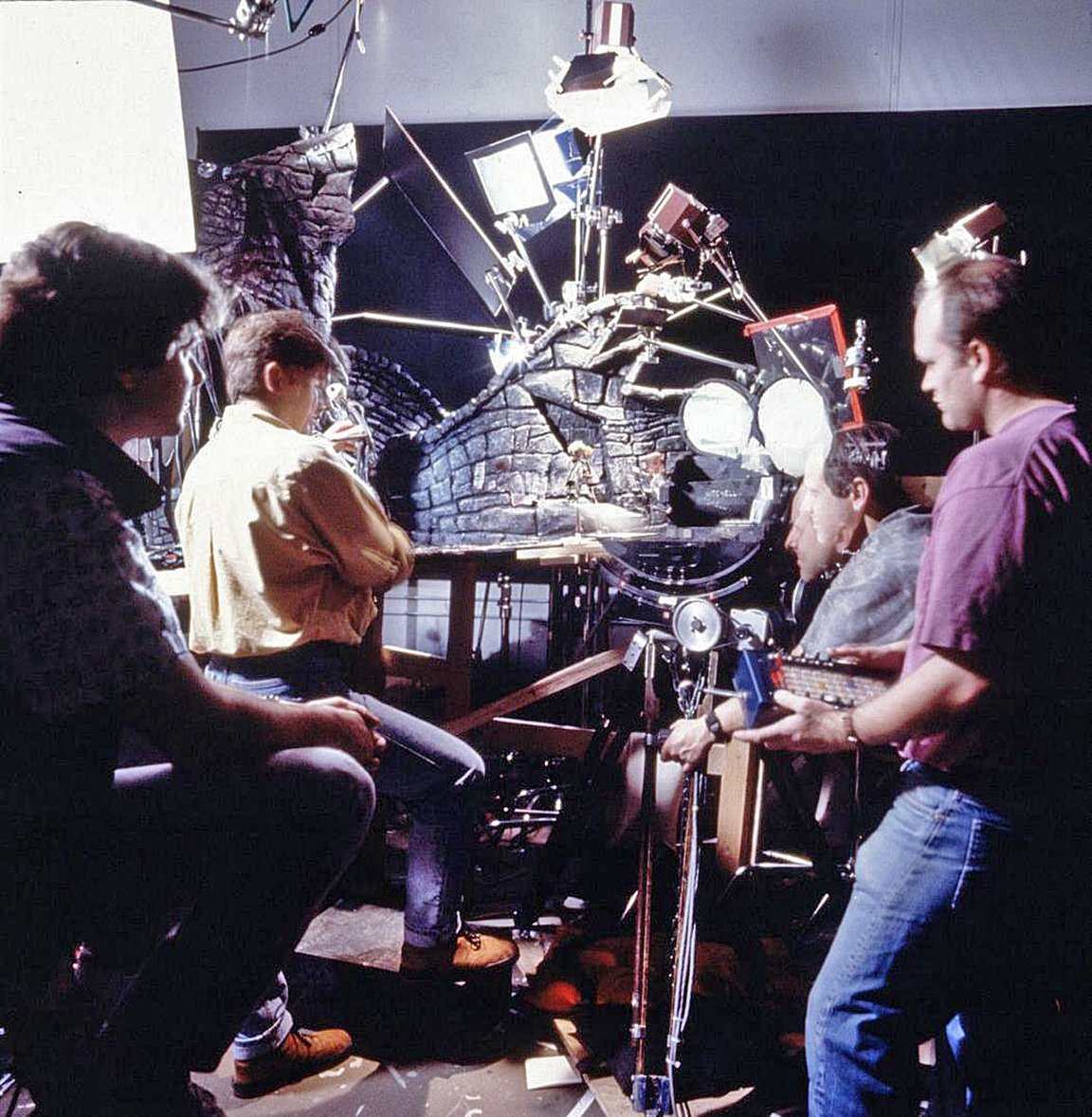 Kozachik stepped aboard Nightmare as both director of photography and visual-effects supervisor, and he garnered a 1993 Academy Award nomination (shared with Eric Leighton, Ariel Velasco Shaw and Gordon Baker) for Best Visual Effects for the film. He went on to collaborate with both Selick and Burton multiple times. He was the animation director of photography and visual-effects supervisor on James and the Giant Peach, a live-action/animation hybrid that Selick directed and Burton produced; the director of photography and visual-effects supervisor on Burton's Corpse Bride, the first stop-motion feature shot with DSLRs; and the director of photography on Selick's Coraline, the 3D stop-motion feature that marked Laika animation studio's auspicious Hollywood debut.
Kozachik enjoyed writing about his work, and his byline appeared in his favorite magazine three times: for The Nightmare Before Christmas (AC Oct. '93), Corpse Bride (AC Oct. '05) and Coraline (AC Feb. '09). AC also covered his collaboration with Hiro Narita, ASC on James and the Giant Peach (May '96).
Kozachik became an ASC member on Jan. 8, 2007, after Narita, David Stump, Dennis Muren and Alex Funke put his name forward.
In a recent interview with SFGate, Selick called Kozachik "a stop-motion-animation revolutionary," noting, "Using sophisticated mood and storytelling lighting, ILM-inspired mo-con camera moves, and brilliant in-camera fire and smoke and ghost effects, Pete was a cinematic world-builder who, leading his enormously talented lighting team, took stop-mo from the little world of cute-toys-on-tabletops Rankin and Bass specials to a new universe inhabited by flesh-and-blood characters."
Kozachik is survived by his wife, scenic artist Katy Moore-Kozachik.