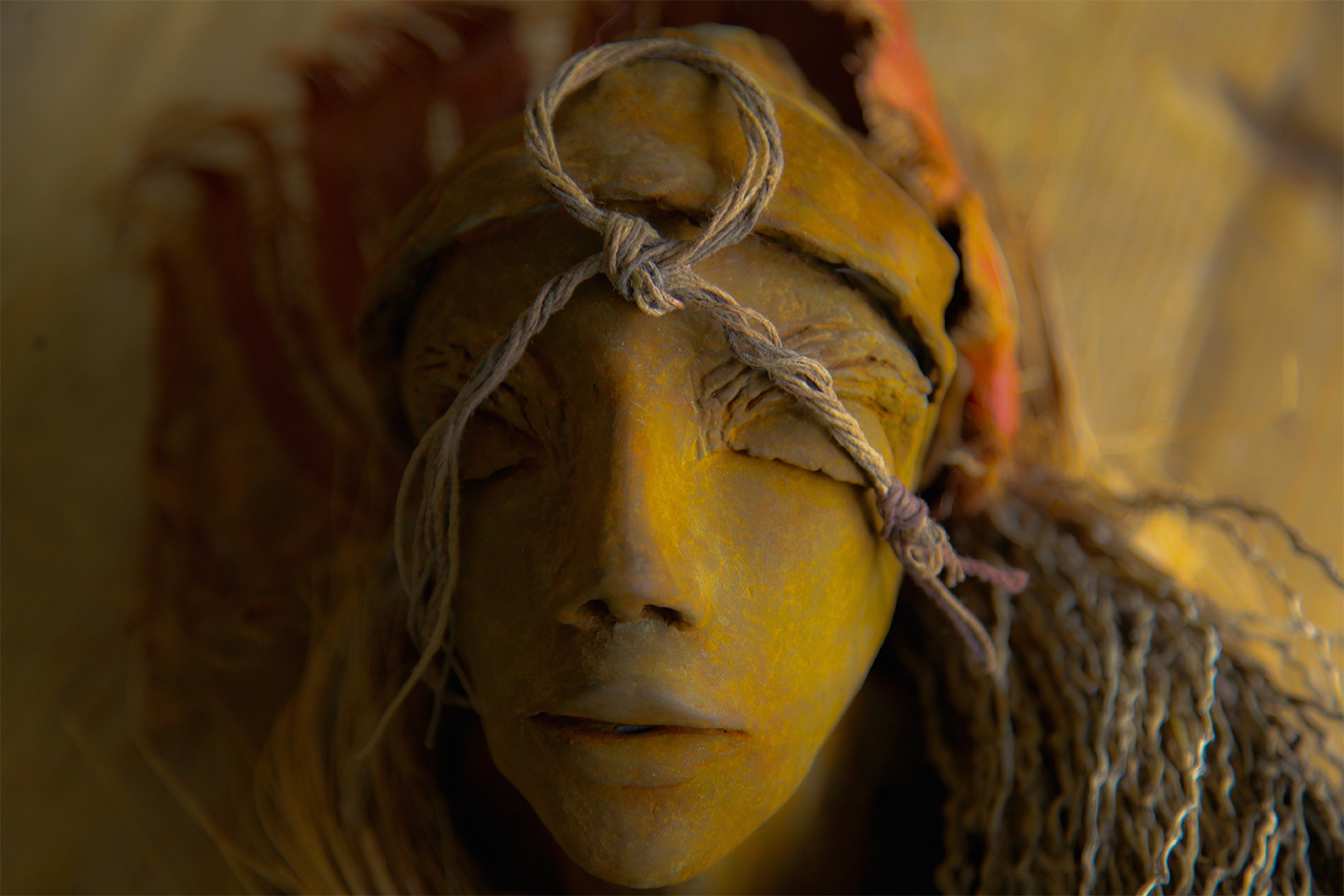 Ron Garcia, ASC Returns to L.A. with New Multimedia Art Show
The cinematographer's exhibition opens April 14 at Avenue 50 Studio, demonstrating his unique approach to color and light in photography, painting, sculpture and motion pictures.
ASC Staff
Entitled "Dreams, Reflections & Memories," a new sculpture, painting, photography and cinematography exhibition by award-winning artist Ron Garcia, ASC will open with a reception at 7:00pm on Saturday, April 14 at Avenue 50 Studio, located in the East Los Angeles neighborhood of Highland Park.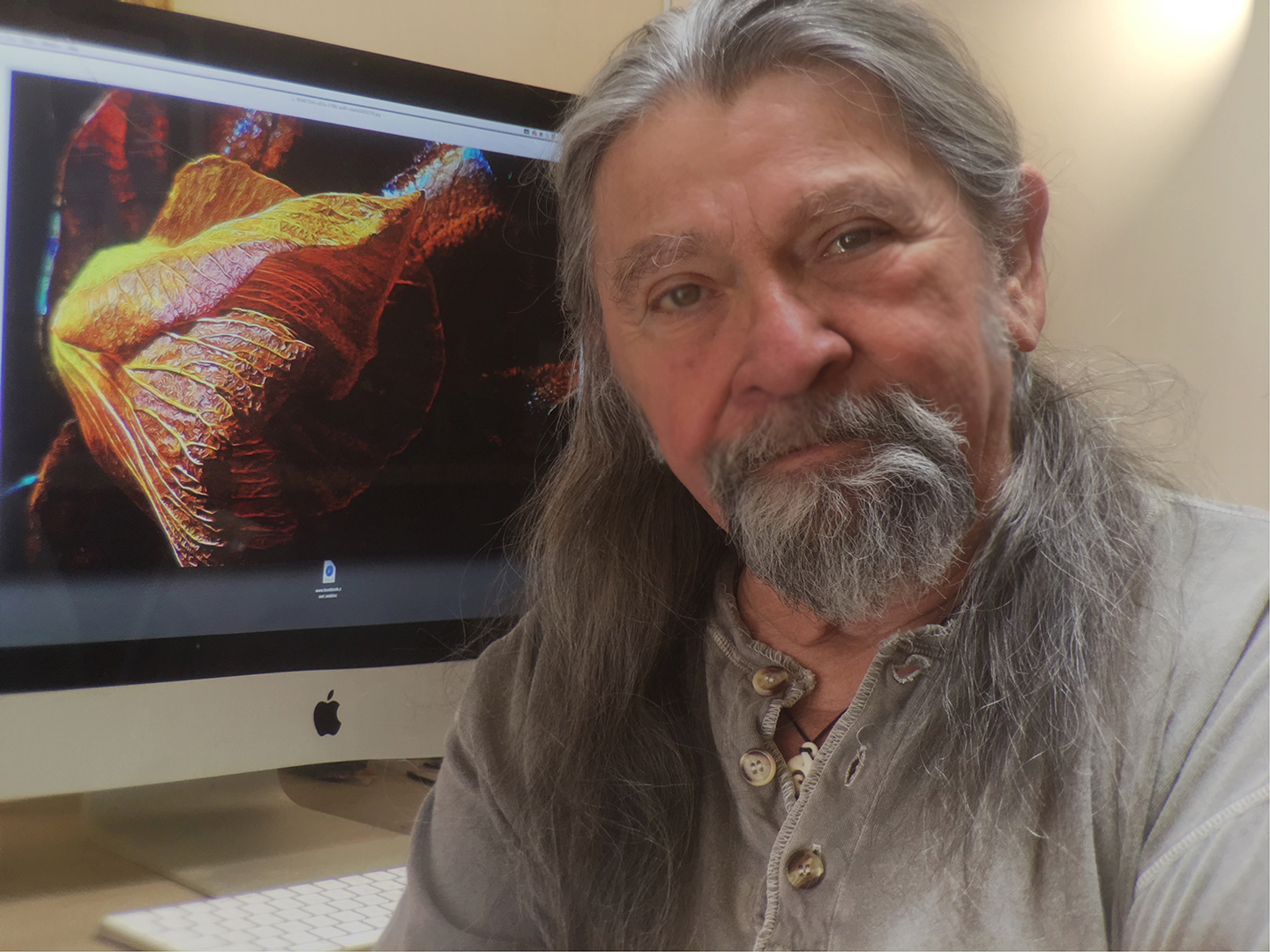 On Sunday, April 29, at 2:00-4:00pm, a "Meet the Artist" event will allow for more in-depth conversation with Garcia about his works and process, featuring a Q&A session. The exhibition will culminate on Cinco de Mayo — Saturday, May 5 — at 2:00-4:00pm, with a reception that will include music from the L.A.-based women Mariachi band La Victoria.

Along with Garcia's gallery exhibition, there will be a separate retro-screening of his cinematography, including excerpts from his first produced film, Machismo (1971), a western which broke the record attendance at the Pacific Drive-In Theater chain, and also played on Hollywood Blvd.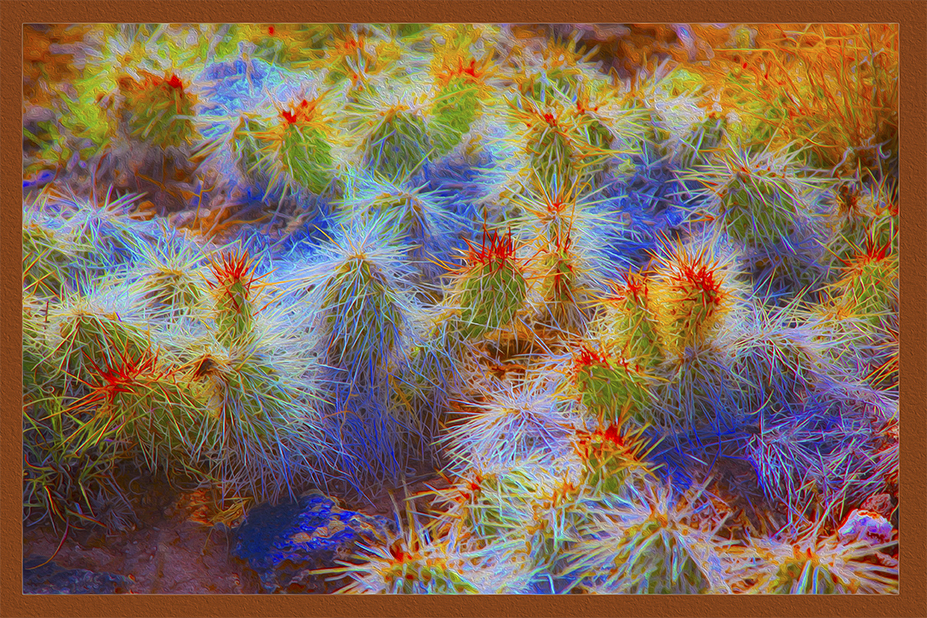 Garcia, a native of Los Angeles who studied fine art painting at Art Center College of Design before becoming a filmmaker, was honored with the ASC Career Achievement in Television award in 2016 for his outstanding cinematography in such series as Crime Story, Twin Peaks, EZ Streets, Gilmore Girls, Numb3rs and Hawaii Five-0, among many others.

After spending 50 years as a working cinematographer, collaborating with such directors as Ridley Scott, Francis Ford Coppola, David Lynch and Michael Mann, Garcia turned his attention to "interpersonal transformation of dreams, reflections and memories by morphing painted photographs from reality to abstracts."
The "Dreams, Reflections & Memories" exhibition derives from the title of Carl Jung's book about his life written by Jung and his followers. Garcia has studied his complete works in psychology, and primarily his work on Man and His Symbols, which led to his interest in the power of archetypical influences of the psyche, subconscious and the collective conscious in its relationship to art.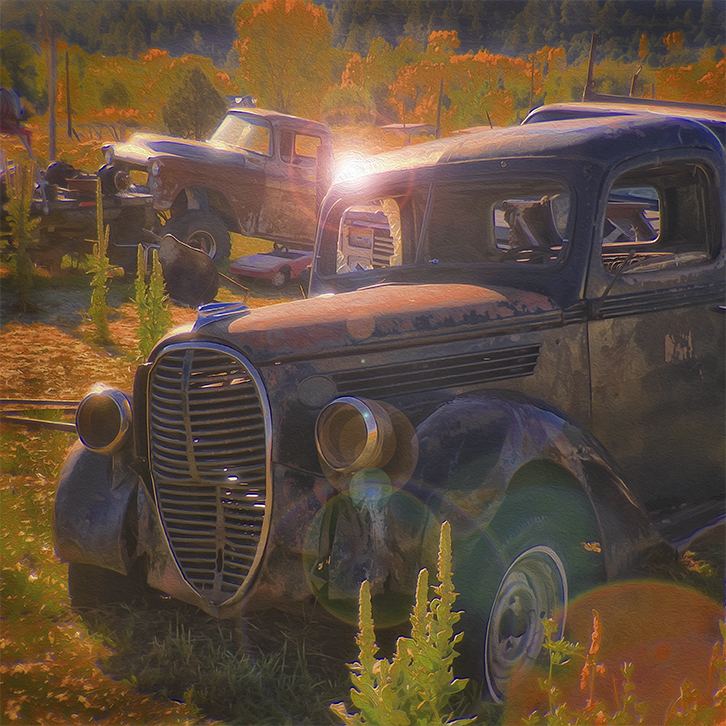 "Dreams" is the realization of Garcia actually traveling the world to places he always dreamed of, and experiencing the different cultures he only read about in books and magazines as a child.

"Reflections" is the great fortune for Garcia that he has come full circle. Beginning with his artistic roots in Lincoln Heights, grounded by his family and community, it reaffirmed his passion for art as seen through the wonderment of his childhood eyes; continuing into his life-long journey ranging from the aerospace, motion picture and visual arts industries, to now debuting his art at the Avenue 50 Studio in Highland Park — full circle
"Memories" are of his early youth always drawing and designing, making wooden models of ships and airplanes. Garcia has a crayon drawing he drew on a brown paper bag when he was three years old. His loving mother saved the drawing and it was returned to him when she passed away many years ago. When Garcia is engrossed in his art, he becomes aware of the child in him that keeps everything new and exciting. Garcia reminds us, "You can't have fun if you forget the wide-eyed child in you that's always there."
At Avenue 50 Studio, Garcia's exhibition will include his nine sculptures he completed over the last four years in Taos, New Mexico, where he lives half of the year studying abstract renderings of textured clay. His current work is influenced by the Southwest Native American Kachinas.

Garcia moved from fine art sculptures to more ancient, archetypal spirit figures from the earth. He has traveled a perfect triangle between his Pacific Palisades home, Anahola Kauai, Hawaii, and Taos, New Mexico; sculpting, photographing and painting, exploring his truth in seeing the creativity of the natural universe revealed.
Garcia tried to keep to the classic form but was overwhelmed by the power of the desert in Taos and the tropic islands of Hawaii. He explains, "there is an energy in the ancient lands of mystical folklore and spirits that has guided the Ancient people of those places". He also spent six months in Africa, which "was the inspiration for many of my photographs and sculpting, along with the archetypes and collective consciousness guiding my hands."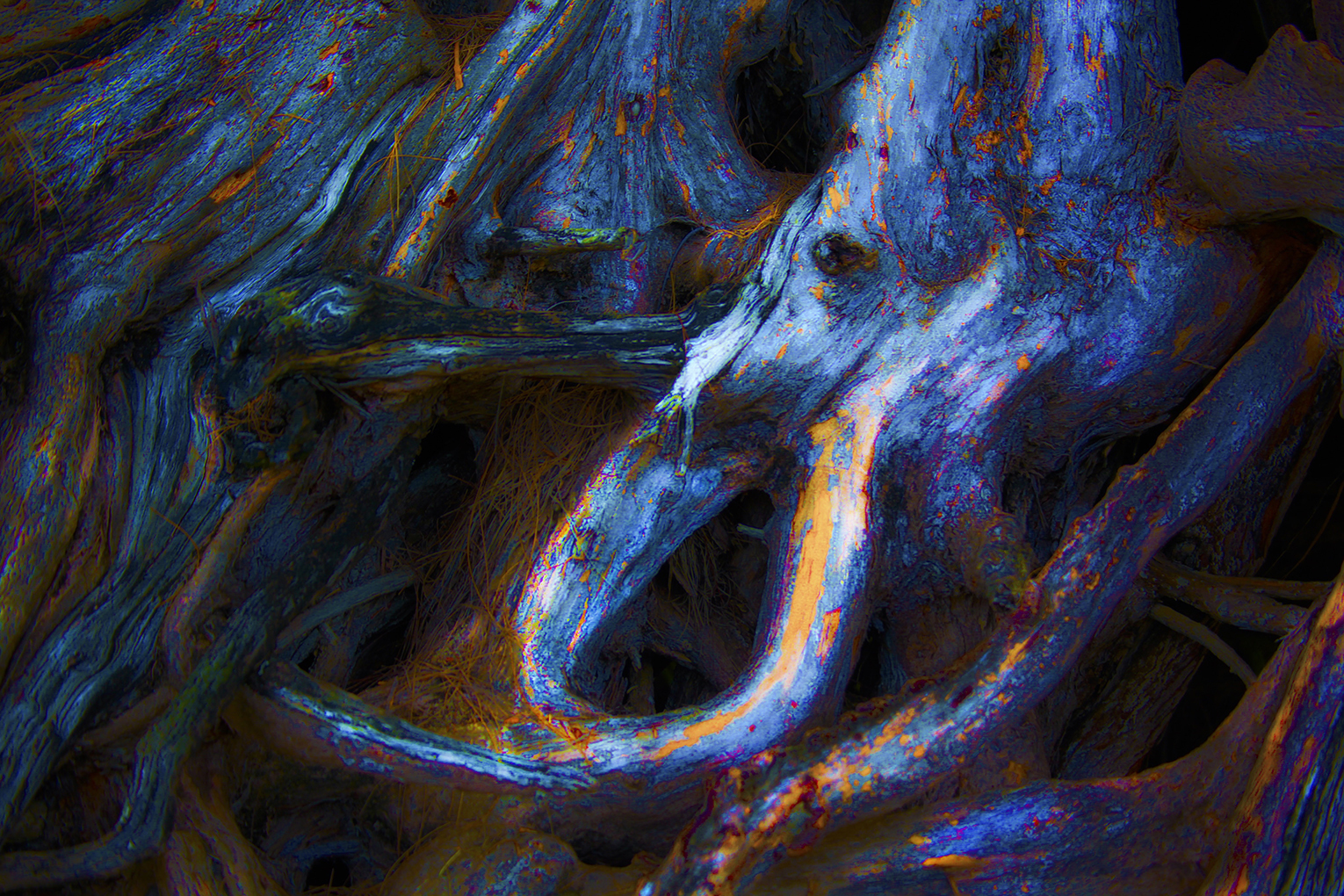 When you line up his new sculpture work to their time frame, you can actually see and feel those influences in his creativity. Garcia's knowledge of light and shadows practiced over the past 50 years of cinematography, and his love of visiting museums around the world while working in film, has a locked in value of light and what it does to the vision of the human brain. Garcia elaborates, "Painting on a two dimensional surface and making it look three dimensional is a learned craft. Film is a two-dimensional surface and projected on a large theater screen, and with movement and light the image becomes three dimensional."

In Garcia's new exhibition, drawing on his knowledge of cinematography, in 2010, Ron discovered while filming Hawaii Five-O thru the action of a camera technique called "slow shutter," revealed natural anthropomorphic symbols. He describes his process: "The more I just let the camera record what nature wants to reveal, the more profound my abstracts manifested while rendering."
Little worked for him until he started paying attention to his love of light and its properties down to the molecular level, which has been a lifetime of exploration and learning for Garcia.
For more info contact Avenue 50 Studio @ 323.258.1435 or avenue50studio.org