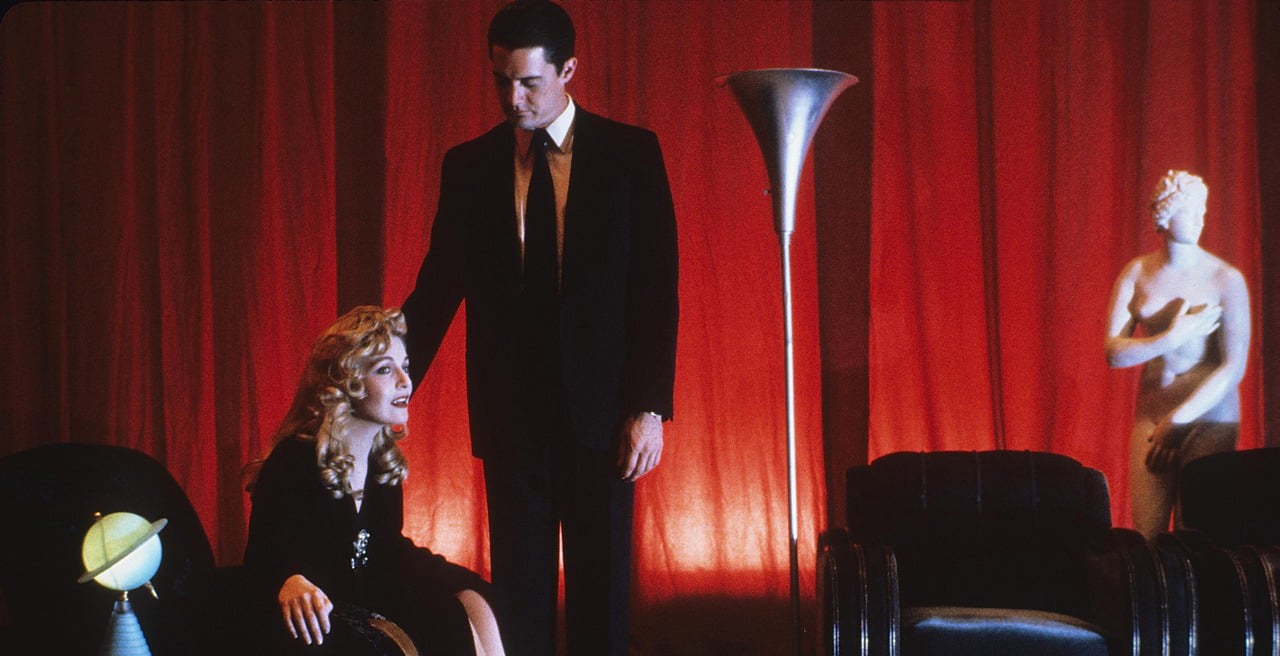 Wrap Shot: Twin Peaks: Fire Walk With Me
Ron Garcia, ASC describes working with director David Lynch on this surreal — and often disturbing — feature spin-off from the cult TV series.
David E. Williams

In the personalized photo below, cinematographer Ron Garcia, ASC confers with actress Sheryl Lee on the "Red Room" set while filming the feature Twin Peaks: Fire Walk With Me (1992), a dark companion piece to director David Lynch's groundbreaking — yet short-lived — network television series (1990-'91).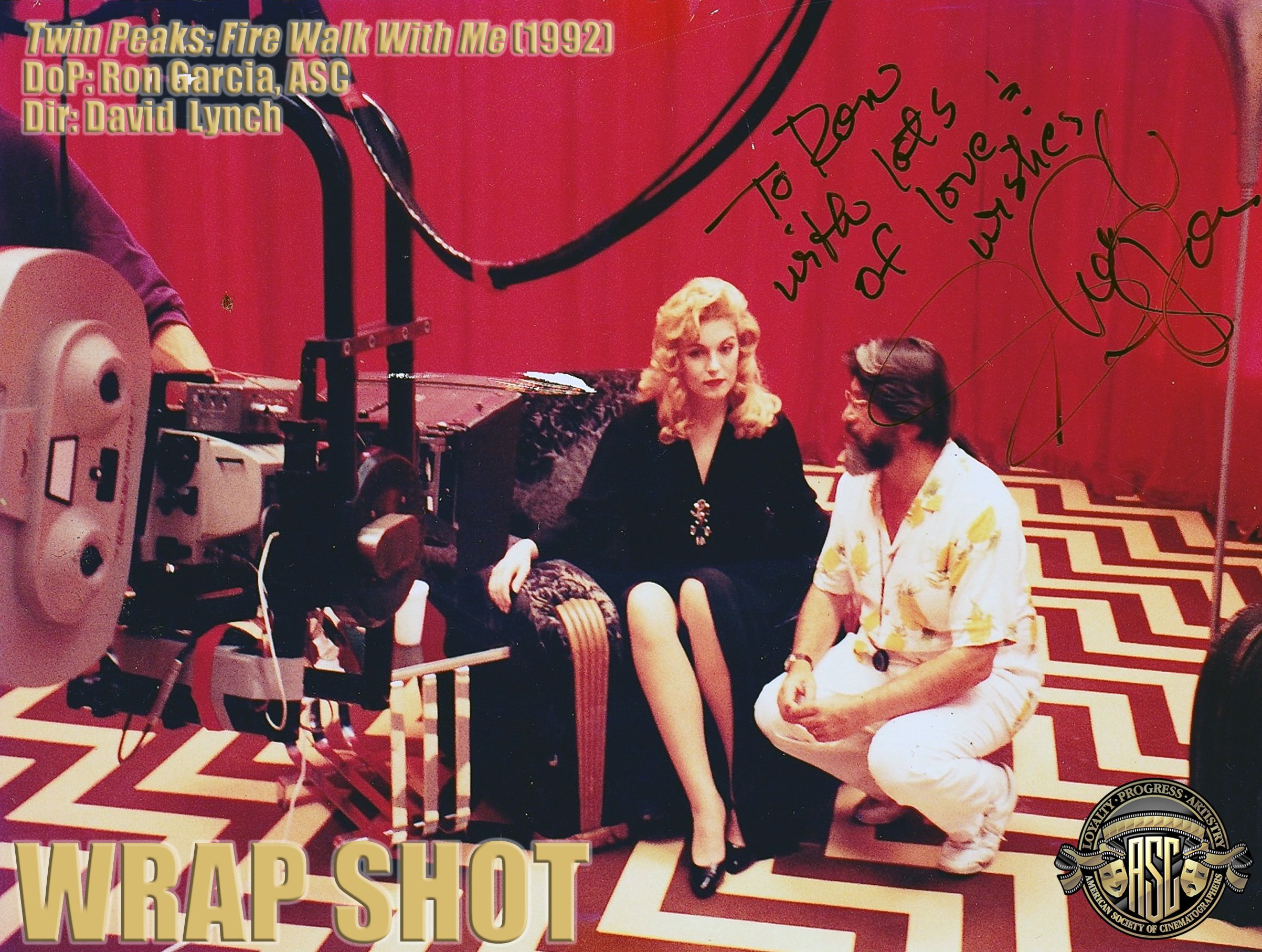 Remembers Garcia, "I loved Eraserhead and liked The Elephant Man, but I hated Blue Velvet, and when I read the script for [the series] Twin Peaks, I didn't get it and threw it on the floor — I thought it was Peyton Place in the woods! But when I met David [to discuss the project], I thought he was a sweetheart. He's a real-life Jimmy Stewart character, and a true artist and filmmaker." After shooting the TV series pilot, Garcia later re-teamed with Lynch to photograph the feature Fire Walk With Me.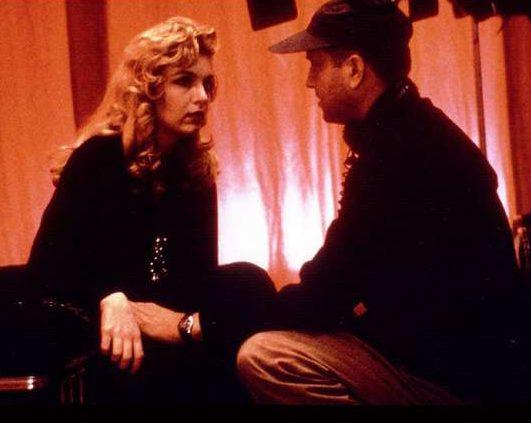 Over the course of his unique career, Lynch has bombarded audiences with images that dance along the thin ledge separating artistic inspiration from free-falling insanity: an elderly woman hatching from a pod in his very early effort The Grandmother; an adulterous couple sinking into a swampy bed as an alien infant observes them in Eraserhead; a woman smearing blood-red lipstick over her face like a crazed Kabuki artist in Wild at Heart. In Fire Walk With Me, Lynch managed to outdo even himself in chronicling homecoming queen Laura Palmer's sordid, nightmarish descent into a maelstrom of drugs, debauchery and incest.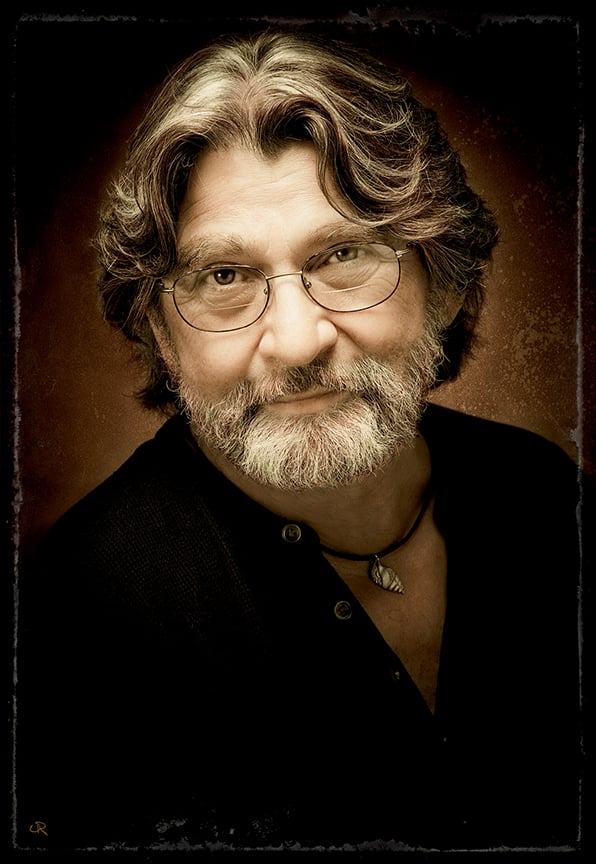 As Garcia told American Cinematographer magazine (Sept., 1992), however, even Lynch's twisted vision has its limits. "We were working on the Twin Peaks pilot, and I was shooting transition scenes up north in Seattle," Garcia recalled. "I thought I'd do some really odd things with orange filters. But after David saw the dailies we talked about it on the phone, and he actually said to me, 'Ron — too weird.'"
Garcia grinned and chuckled, content in the knowledge that he had managed to freak out the barker of America's most notorious cinematic carnival. He was quick to point out, however, that Lynch's strange visual stylings belie a Zenlike modus operandi similar to that of his most famous character, FBI agent Dale Cooper (Kyle MacLachlan). "Working with David Lynch is like paddling across a smooth lake in a canoe," said Garcia. "He comes to the set with a preconceived notion of what he wants to accomplish, but on any set there are all of these logistical walls that come up against a director. Some directors try to force everything to fit their particular scheme, but David takes it with ease. Something will happen in the periphery of his vision and he'll take it as a sign: 'Maybe I should use that right now.' He's like a fourth-dimensionalist; he'll actually look through all of the chaos and incorporate things very smoothly into his own personal framework."
The cinematographer offered a personal example of this synergy at work. "On the pilot, I was doing a long lens shot all the way down a river, through some logs and up into the smokestack of a sawmill; David eventually used the river portion for part of the title sequence. I was rushing through it, because this was television and you've got to have commercials and so on. But David just played the music he was thinking about using and said, 'No, no, no — reeeallll slowwww.' When I re-did it, I felt like I had concrete on my hands!"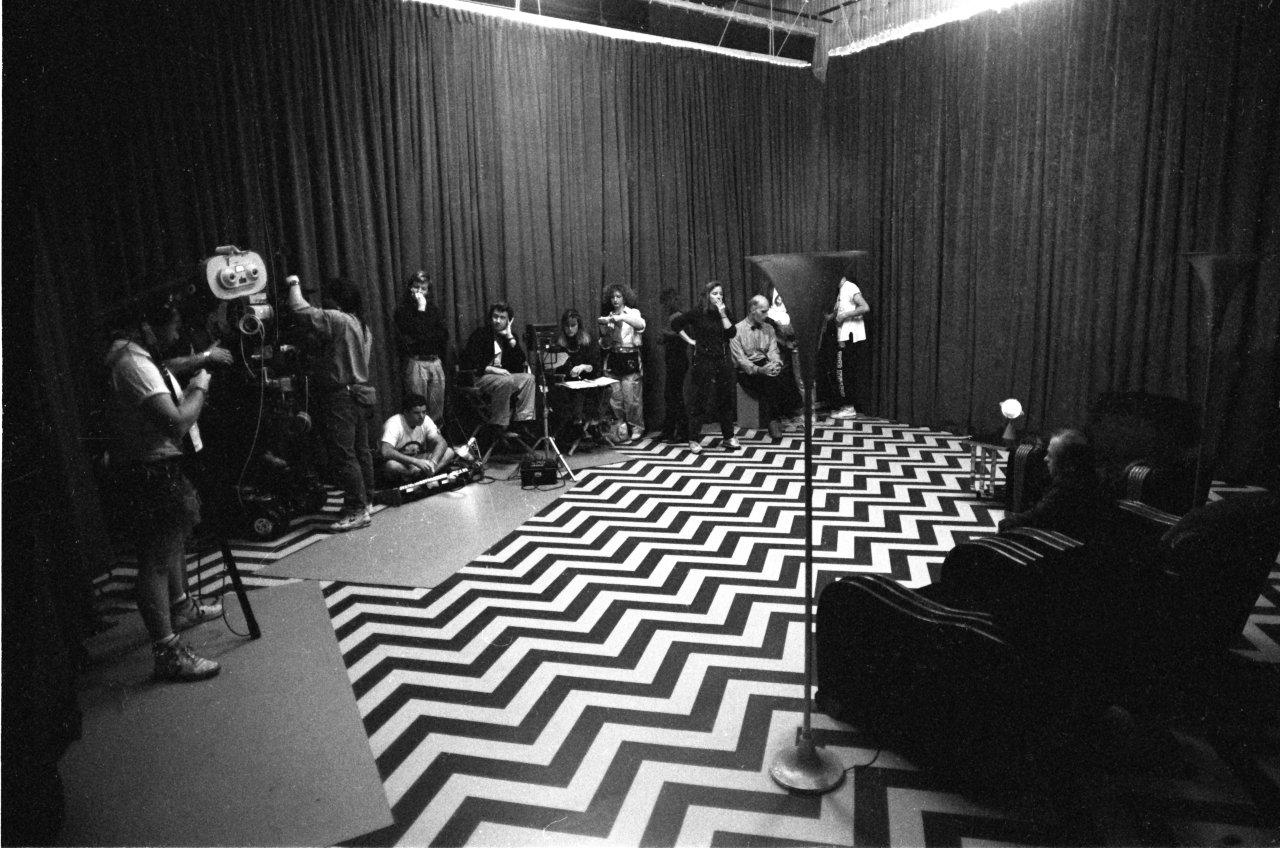 ---
You can learn more about Garcia's experience of shooting Twin Peaks and working with David Lynch on this AC Podcast.
Garcia was honored with the ASC Career Achievement in Television Award in 2017.
Check in here for cinematographer Peter Deming, ASC's experience in shooting the more recent third season of Twin Peaks.