ASC Welcomes James Friend as a New Active Member
The cinematographer won a 2019 ASC Award for his work on Patrick Melrose. 
Samantha Dillard
When James Friend, ASC, BSC was 13, he watched Alien for the first time. He had always known that he wanted to be a filmmaker, he says in an interview, but when watching Alien, "I didn't know how to articulate who was responsible for the atmospherics and why I was so drawn to it." After this, and through research, Friend realized that he gravitated toward camera and lighting.
As a teenager, he studied electro-technical engineering and completed a three-year electrical apprenticeship, which allowed him to work on sets as an electrician. Over the years, he advanced to best boy and lighting gaffer on numerous projects, including independent features, documentaries, commercials and music videos.
During this time, Friend says he was "desperately keen to further develop my photography skills," but due to time restrictions with his work commitments, he was unable to attend a full degree program. Determined, Friend enrolled in courses at the New York Film Academy and the National Film and Television School. Following this, he was awarded one of six spots at the London Film School, where he graduated with a diploma in cinematography. With a desire to further his skillset and knowledge of visual effects cinematography, he also completed a course in VFX supervision at Escape Studios in London.
Friend approached Paul Wheeler, BSC, who, he says, "was eager to mentor me." He served as Wheeler's camera operator on the 2008 drama King Lear, and eventually advanced to shooting second-unit and additional photography work on Wheeler's projects. "I was then extremely fortunate to come to the attention of cinematographer Phil Méheux, BSC, and I gratefully accepted his offer of mentorship," he says.
Since then, Friend has served as director of photography on more than a dozen features, including Enemy of Man, Breakdown and Lords of London, as well as television series and commercials.
In 2010, Friend was selected as "Hotshot — Cinematographer to Watch" by Broadcast magazine. By 2013, he became a member of the British Society of Cinematographers, and he has served on their board since 2016.
For his work on the Showtime mini-series drama Patrick Melrose, Friend was recognized with the 2019 ASC Award for Motion Picture, Miniseries, or Pilot Made for Television; the BSC Silver Camera Award for Best Cinematography in a TV Drama; the 2018 Camerimage award for First Look — TV Pilots; and BAFTA and Emmy nominations.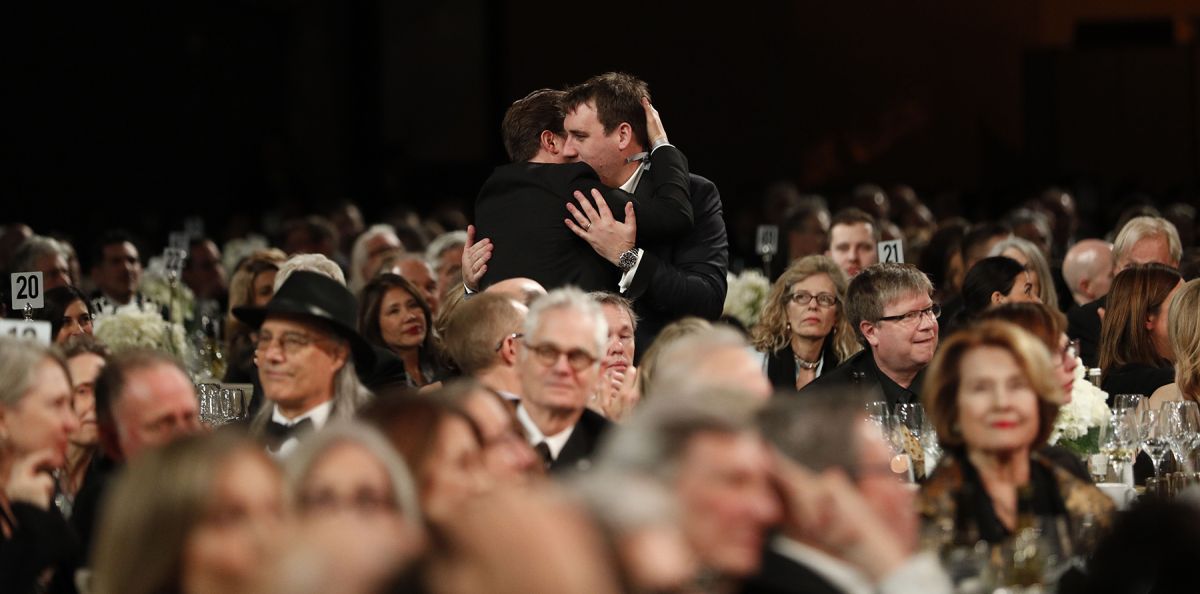 The cinematographer also won the 2017 BAFTA Television Craft Award for Photography & Lighting — Fiction and received a BSC Award nomination for his work on the BBC mini-series thriller Rillington Place.
In addition to his work behind the camera, Friend enjoys mentoring and assisting other cinematographers and crew members. He participates in master classes and Q&A sessions at the London Film School and assists Wheeler in workshops at the Metropolitan Film School. "As someone who has benefited greatly from my mentors, I am a huge advocate of the great value of mentorship in our industry," he says.
Friend's upcoming credits include the mini-series The War of the Worlds.
---
Complete details on the 15 founding members of the ASC can be found here.
A complete list of all active ASC members — since 1919 — can be downloaded here.