ASC Welcomes Mauricio Rubinstein as a New Active Member
The Mexico native earned an Emmy nomination for the comedic drama Bernard and Doris.
Samantha Dillard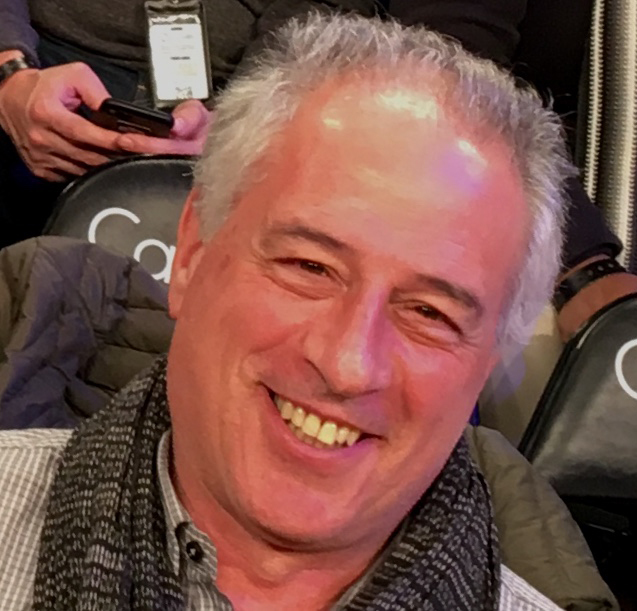 As a child growing up in Mexico City, Mauricio Rubinstein, ASC was surrounded by art. His mother was a sculptor, and his father owned a printing factory that used photomechanical processes to reproduce photographs and paintings on postcards and calendars. As a teen, he developed a budding love for cinema, spending weekends in the theaters depicted in Alfonso Cuarón's Oscar-winning semi-autobiographical drama Roma.
But it was when Rubinstein began taking photography courses as part of his industrial design program at the Universidad Iberoamericana (Ibero-American University) that a passion for creating images first developed. After graduation, he produced and photographed 16mm industrial documentaries, and soon after enrolled in West Surrey College of Art (now Surrey Institute of Art & Design, University College) to study film and television.
Rubinstein moved up the ranks as a lamp operator and gaffer before transitioning to director of photography on projects such as La cruz and Wind with the Gone (aka El viento se llevó lo que). The cinematographer then photographed the feature Casa de los Babys, followed by King of the Corner and Duane Hopwood.
For his work on the comedic drama Bernard and Doris, Rubinstein earned an Emmy nomination for Outstanding Cinematography for a Miniseries or Movie. This, the cinematographer attests, was his "passage to television productions." Since then, Rubinstein has shot a number of television series, including Human Giant, In Treatment, Gossip Girl, Us & Them, Elementary and Power.
In addition to his work behind the camera, Rubinstein has also served as an adjunct professor in the Columbia University School of the Arts Master of Fine Arts program. He is married to producer Caroline Kaplan (Sorry to Bother You, Boys Don't Cry, Boyhood), and the two have collaborated on the features Generation Um... and Sorry, Haters.
---
Complete details on the 15 founding members of the ASC can be found here.
A complete list of all active ASC members — since 1919 — can be downloaded here.