All Videos
Clubhouse Conversations — The Trial of the Chicago 7
In this 70-minute interview, cinematographer Phedon Papamichael, ASC discusses his visual approach to this fact-based, 1960s-set drama depicting the courtroom battle following a violent confrontation between anti-Vietnam war counterculture idealists and the Chicago police. The real-life defendants — Abbie Hoffman, Jerry Rubin, Tom Hayden, Rennie Davis, David Dellinger, Lee Weiner, John Froines and Bobby Seale — were accused of trying to incite a riot, and the establishment used every means possible to suppress their voice.
Written and directed by Aaron Sorkin, the Netflix release was photographed in the fall of 2019 on actual locations in Chicago where the action took place and in New Jersey.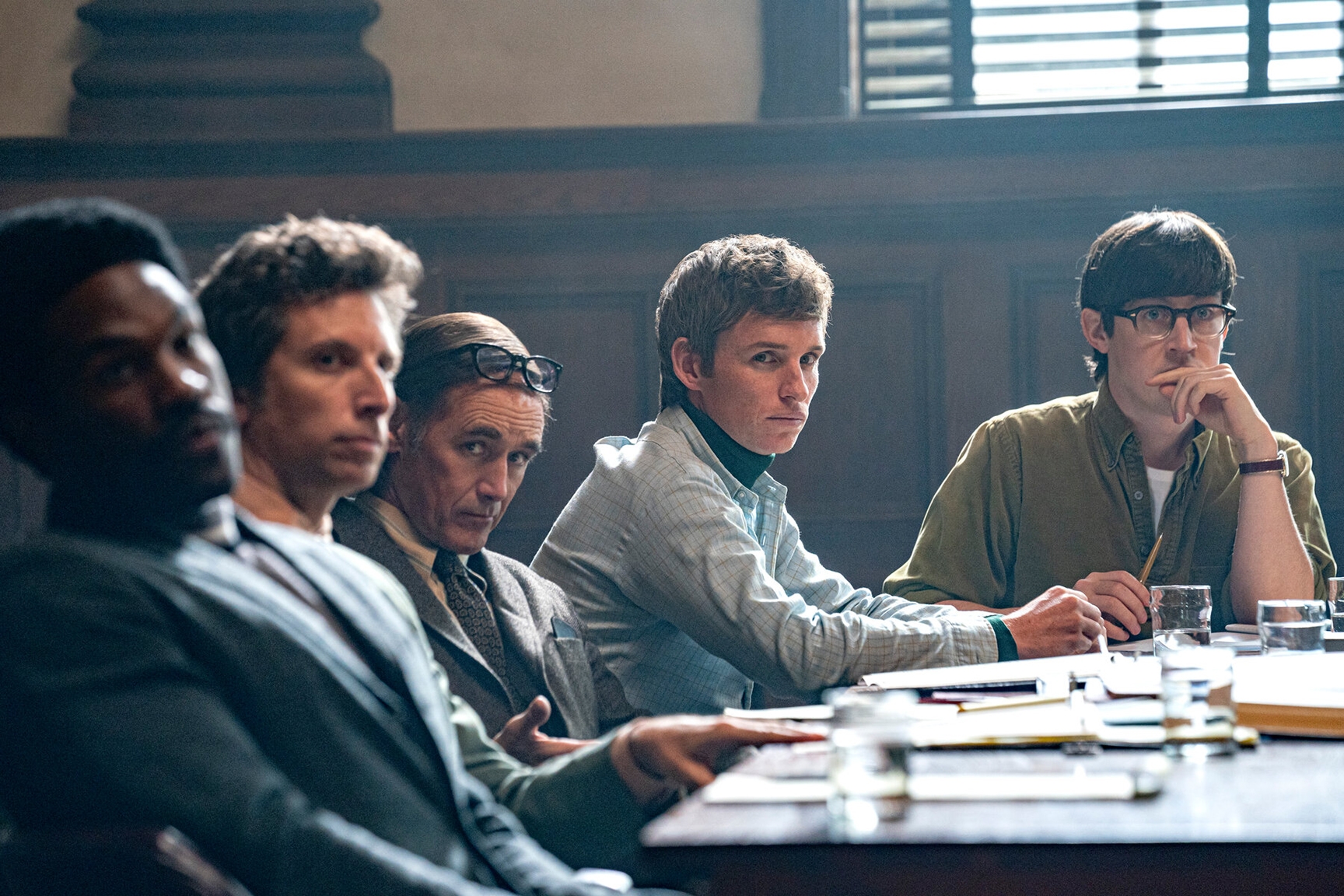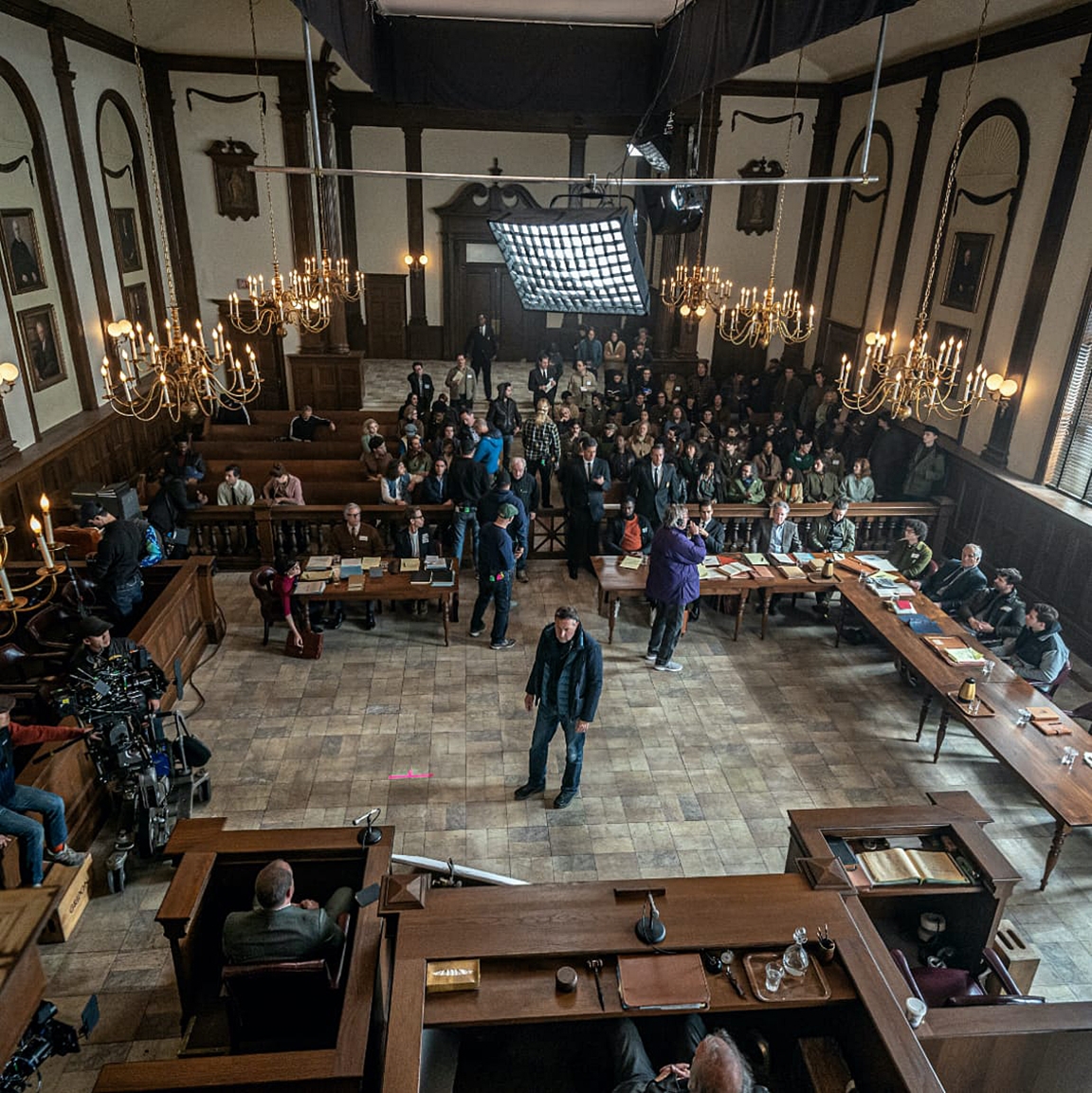 Papamichael (seen above in the center of the court during the Chicago 7 shoot) was born in Athens, Greece. He worked as a photojournalist before transitioning into cinematography with short films. His other feature credits include Unstrung Heroes, Unhook the Stars, The Million Dollar Hotel, 27 Missing Kisses, Moonlight Mile, Walk the Line, 3:10 to Yuma, Pursuit of Happyness, The Descendants, The Ides of March, Nebraska (for which he earned Academy Award and ASC Award nominations), Downsizing and Ford v Ferrari (earning another ASC Award nomination).
Born in New Jersey, interviewer Lawrence Sher, ASC served as a camera assistant and gaffer before working his way to director of photography. His credits include Kissing Jessica Stein; Garden State; I Love You, Man; Paul; The Dictator and Godzilla: King of the Monsters. His most recent feature, Joker marked the sixth collaboration between Sher and director Todd Phillips, following The Hangover trilogy, Due Date and War Dogs. For his camerawork on Joker, Sher earned the Golden Frog at Camerimage and Academy and ASC Award nominations.

---

You'll find more episodes in this series here. 
Learn more about our new season here.