All Videos
Clubhouse Conversations — Waiting for the Barbarians
In this hour-long episode, cinematographer Chris Menges, ASC, BSC and producer Michael Fitzgerald discuss their compelling period drama with interviewer John Bailey, ASC.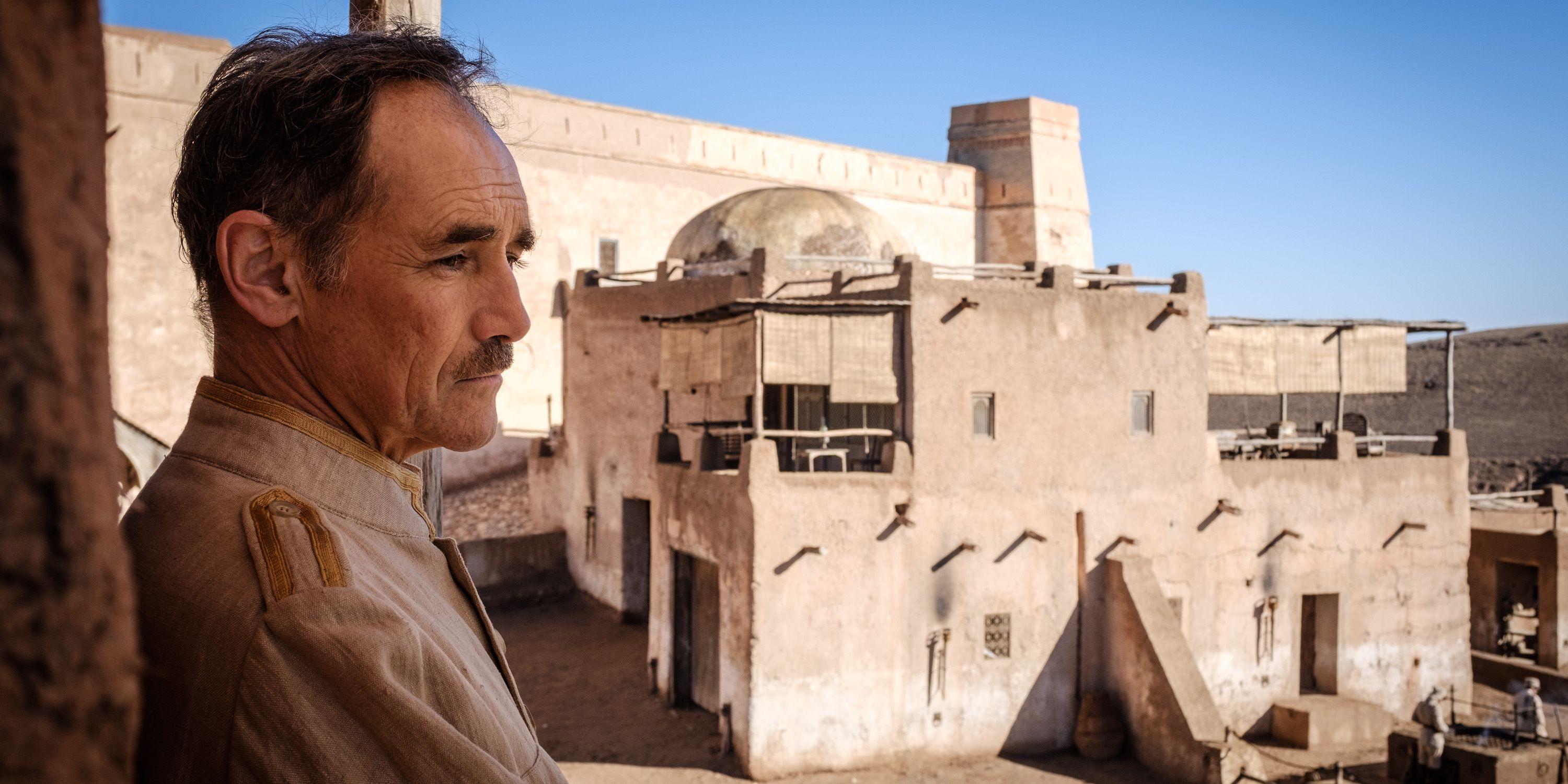 Based on the 1980 novel by J.M. Coetzee and directed by Ciro Guerra, the film unfolds as the Magistrate of an isolated frontier settlement on the border of an unnamed empire (Mark Rylance) looks forward to an easy retirement until the arrival of Colonel Joll (Johnny Depp), whose task it is to report on the activities of the "barbarians" and on the security situation on the border. He conducts a series of ruthless interrogations, which leads the Magistrate to question his loyalty to the empire.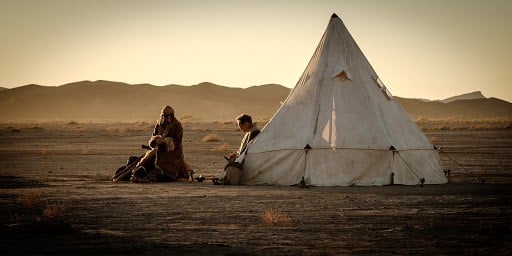 Largely shot on location during a tight 37-day schedule in the deserts of Morocco outside Marrakesh, the snow-capped Atlas Mountains served as the brutal story's backdrop. Menges, working largely with natural light and shooting with Arri Alexa cameras, employs extreme contrast with deep shadows and hot highlights, capturing the tension of the drama. 
A two-time Oscar winner — for The Killing Fields and The Mission — Menges previously collaborated with producer Michael Fitzgerald on films including The Pledge and The Three Burials of Melquiades Estrada. Fitzgerald worked for 30 years to bring Waiting for the Barbarians to the screen.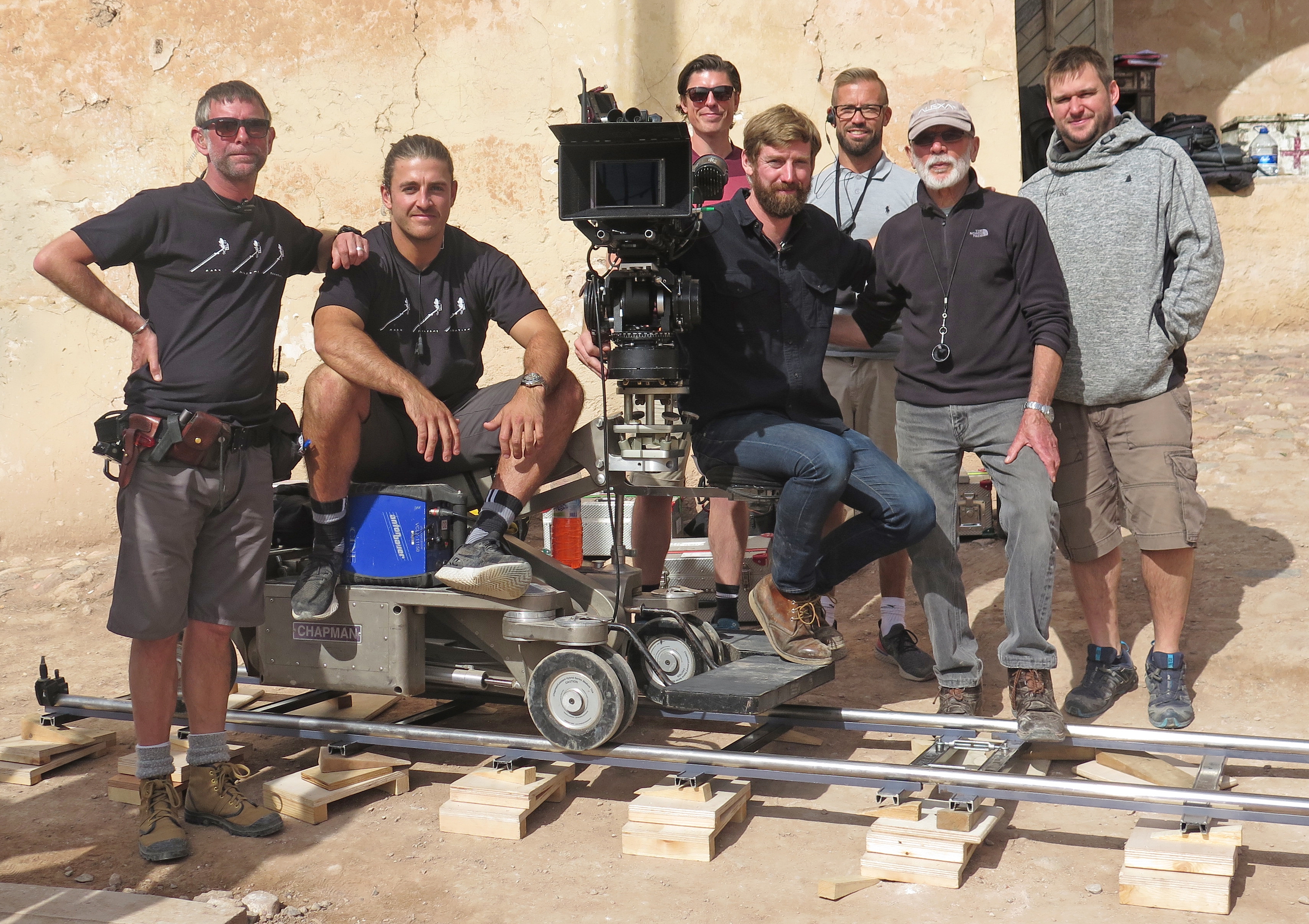 Menges (seen above with his crew, second from right) was honored with the ASC International Award in 2010 and his other credits include The Reader (co-photographed with Roger Deakins, ASC, BSC) Extremely Loud & Incredibly Close, Stop-Loss, Dirty Pretty Things, Michael Collins, The Boxer and Local Hero.
Interviewer John Bailey is a veteran cinematographer and film scholar, whose credits include The Bill Chill, The Accidental Tourist, As Good as It Gets, The Way Way Back and A Walk in the Woods. He recently served two terms as the president of the Academy of Motion Pictures Arts and Sciences and was honored with the ASC Lifetime Achievement Award in 2015.
---

You'll find more episodes in this series here. 
Learn more about our new season here.