AC April '15 Online Articles
Archived articles from American Cinematographer April 2015 (Volume 96, Number 4).
ASC Staff
Volume 96, Number 4
Presidents Desk
Who says cinematographers are no longer necessary?
Star-Crossed Love
Q&A with Ellen Kuras, ASC, about the 17th century romance A Little Chaos.
ASC Close-Up
Brief interviews with ASC members about their careers and inspirations. This month: Tami Reiker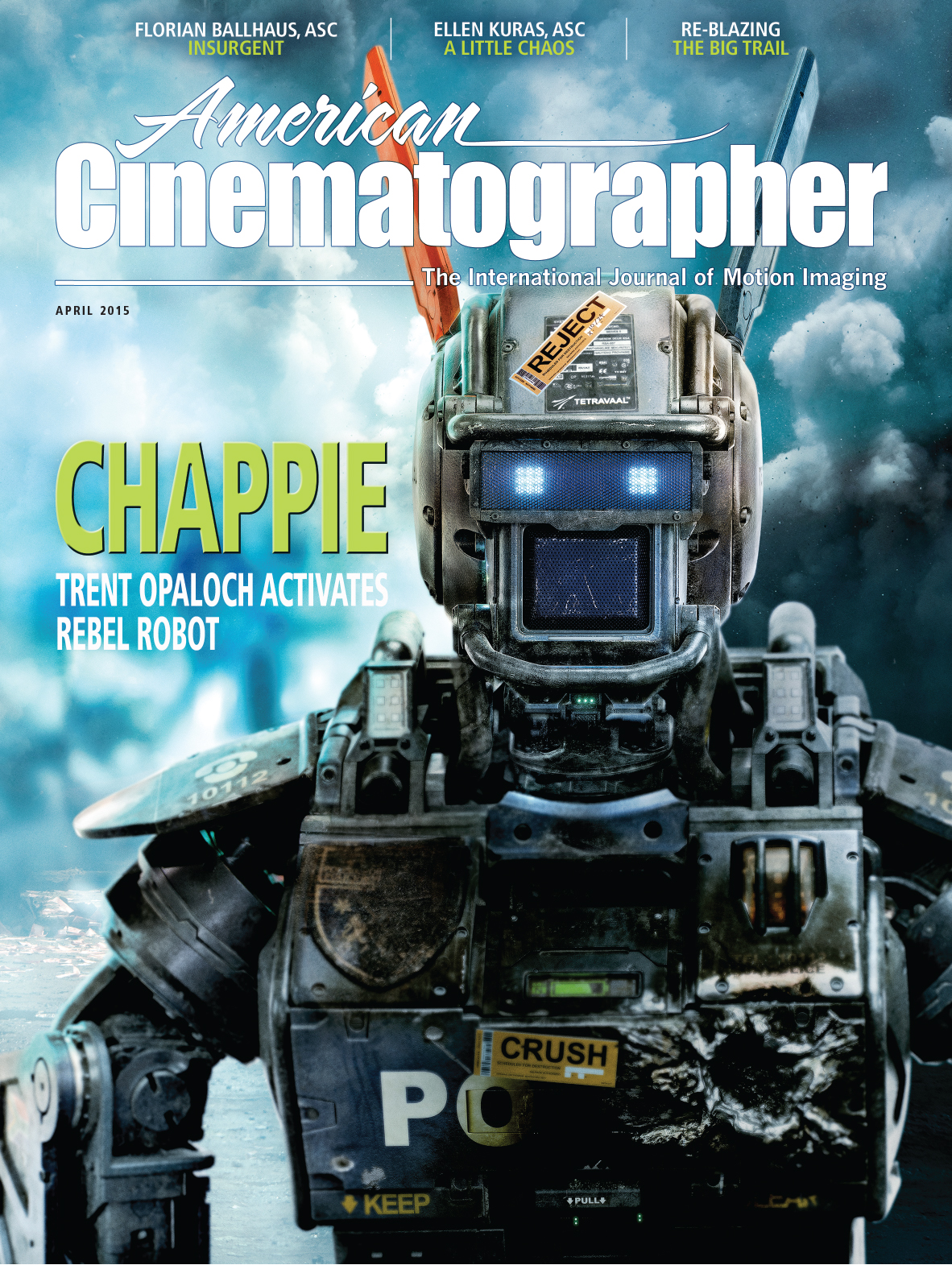 Subscribe to American Cinematographer

The April print edition also includes:

Chappie
Insurgent
Historical: The Big Trail
While We're Young
The Gunman
Filmmakers' Forum: The Pinkertons
Subscribe now for year-round coverage of cinematography technique and equipment delivered to your door.
American Cinematographer '15 Archives