AC Gallery: Titanic Effects
Revisiting the outstanding visual effects work that brought home Oscar gold for visual effects supervisor Robert Legato, ASC and his compatriots.
David E. Williams
Researching in the AC Archives while prepping for our recent Titanic: 20th Anniversary podcast with Russell Carpenter, ASC, we rediscovered a nice selection of images submitted to us by director James Cameron's own effects house, Digital Domain. A portion of these photos were published with a complete visual effects story on the film in our Dec. 1997 issue, penned by Ron Magid.
These photos demonstrate the production's exemplary use of miniatures, which were carefully augmented with CG extensions, mo-cap passengers, and smoke and water effects to help add a sense of life and scale.
For these efforts, the 1998 Academy Award for Best Visual Effects was shared by the picture's visual effects supervisor Robert Legato, ASC; digital effects supervisor Mark A. Lasoff, special effects coordinator Thomas L. Fisher and digital compositing supervisor Michael Kanfer.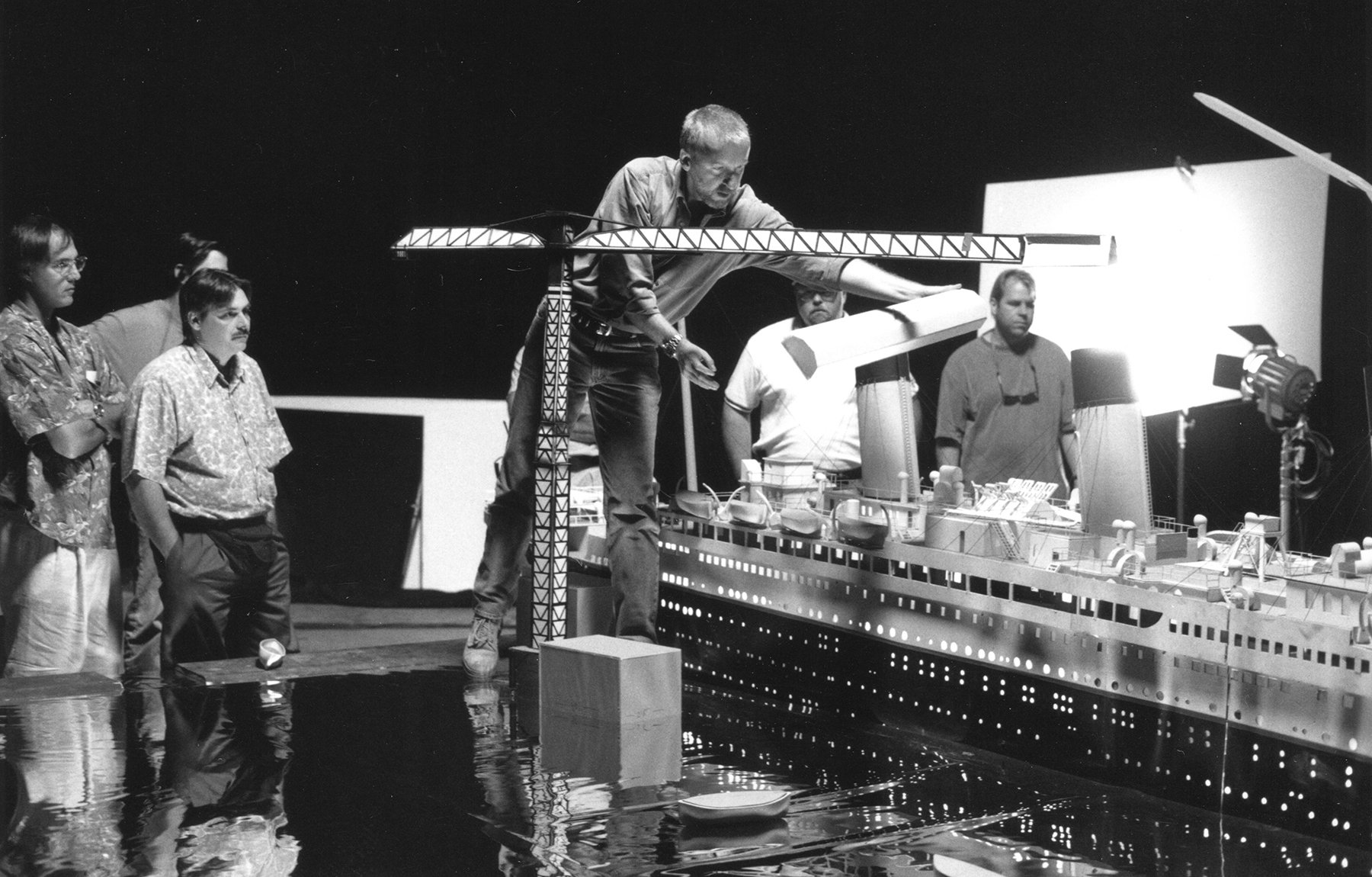 As Magid wrote in AC's December issue:

Since the R.M.S. Titanic's fateful maiden voyage in 1912, the legendary vessel has made several noteworthy cinematic crossings, including Titanic (1953) and A Night To Remember (1958). Wielding every tool in his considerable artistic arsenal, filmmaker James Cameron has now attempted to render the definitive retelling of the tale, in which mankind's hubris collides with the implacable forces of nature.
Cameron is no stranger to epic film journeys, but this time around he set sail with a different special effects skipper. John Bruno, the stalwart visual effects supervisor who had overseen True Lies and The Abyss, was off directing his own film, Virus. In Bruno's absence, the director turned to Rob Legato, who had worked miracles at Cameron's effects house, Digital Domain, to bring Interview with the Vampire and Apollo 13 to vivid life.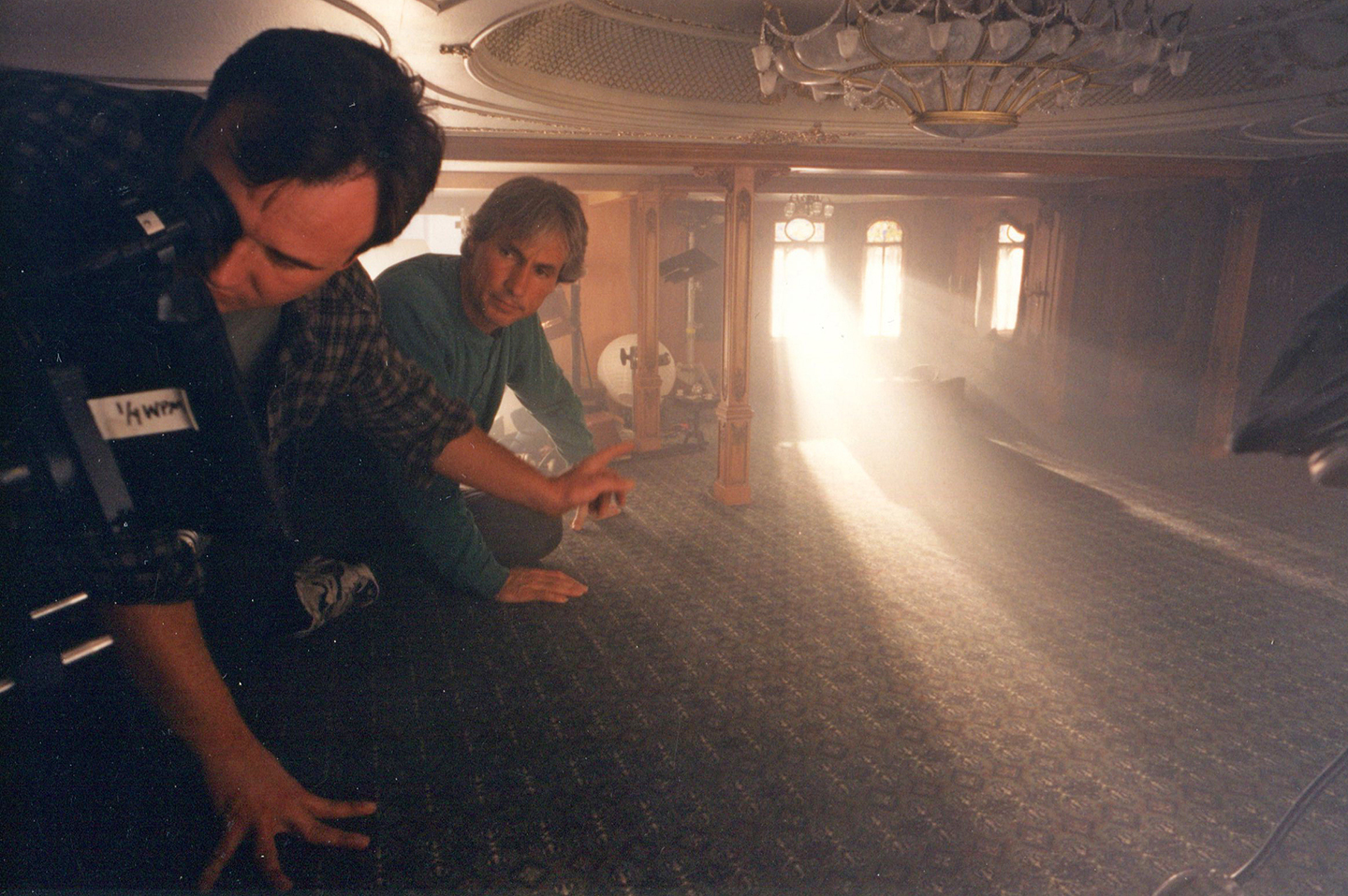 "Titanic is definitely a film by Jim Cameron," Legato attests. "I haven't worked with anybody else who was so consumed by a project. He pretty much preconceives how things should be [on the screen], and he has the drive to shoot with those ideas in mind. He doesn't just storyboard everything and then shoot the pieces; for Jim, it's a discovery process, almost as if he has a melody in his head. He just keeps going and going until he hits the right notes to create that particular melody. What makes Jim's films so cinematic is the way he combines all of the film disciplines camera moves, the look of the film, the actors, the music, the sound effects, the editing. He plays all of those notes until he comes up with the feeling he had hoped for. He's an amazing character the genuine article."
Legato maintains that viewers will find Titanic to be very different from Cameron's previous films. According to its special effects supervisor, the picture offers "a beautiful love story" set against the epic drama of the one and only crossing of the "indomitable" ocean liner. "Titanic doesn't really become reminiscent of a Jim Cameron film until the ship sinks," Legato says. "At that point in the story, you get to be on the ship as it's sinking, as opposed to watching it happen from a distance. Jim definitely puts you there. This show was an epic production, undoubtedly the hardest one I'll ever work on."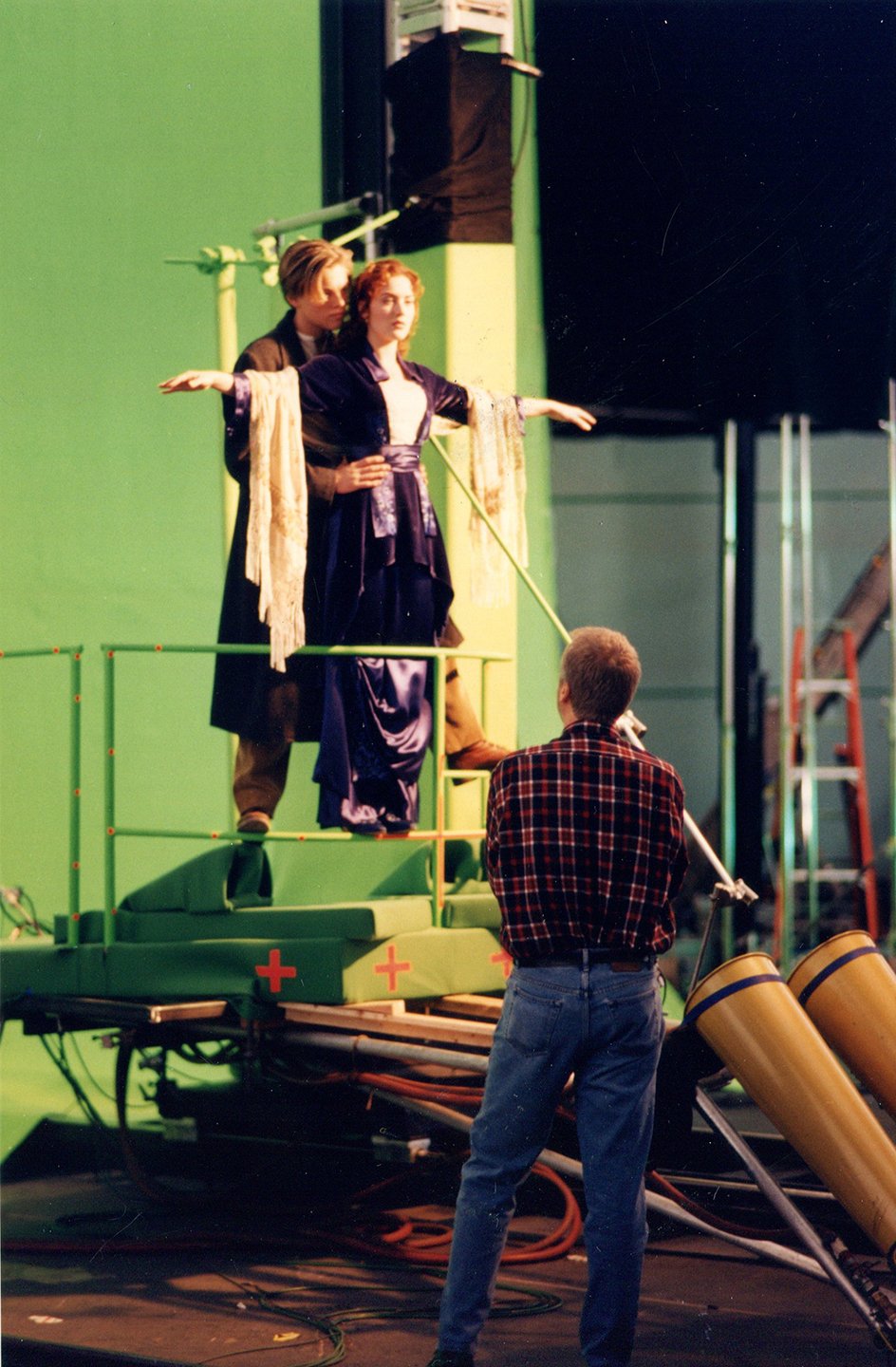 Cameron and Legato began their collaboration by exploring the entire cinematic history of ship sinkings, as well as the short list of Titanic films. In their quest to create the ultimate maritime disaster picture, the duo sought to build on the strengths and avoid the weaknesses of previous screen ventures. "Most of the miniature shots involved a model ship on a slow-motion ocean, which looks kind of funky," Legato says. "Miniature vessels have traditionally been populated by stationary figures, tiny puppets, or in extreme circumstances [e.g. Raise the Titanic], live hamsters in bonnets. Those types of shots are typically fairly wide, with limited angles, and you never see the multitudes of people on deck. We wanted our shots to look a bit more sophisticated."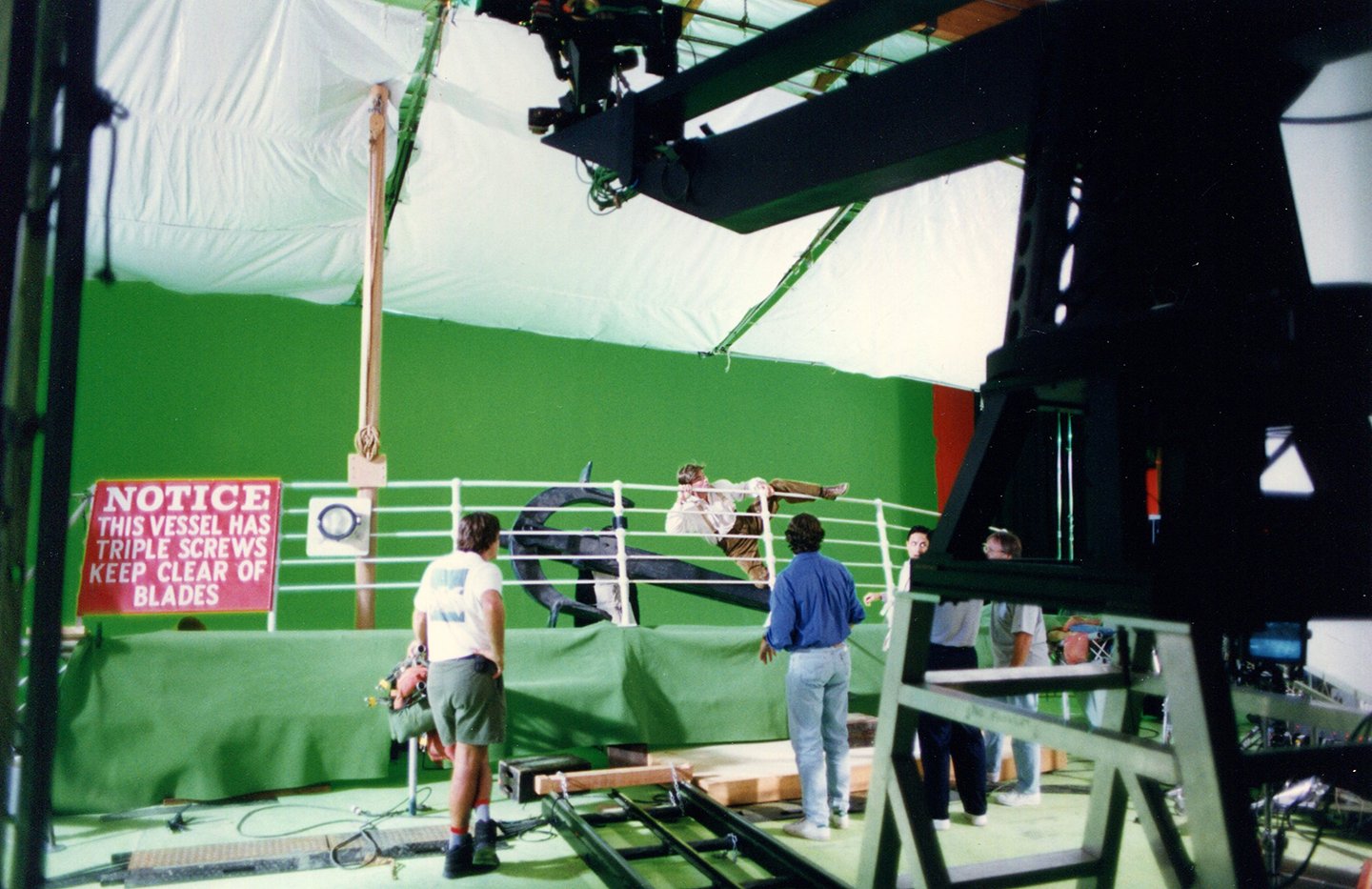 Cameron posed a pointed question: How would such shots be done if the filmmakers had no limitations? Legato's answer was surprisingly simple, but technically daunting. "You'd do a helicopter move along the ship, like we've all seen in cruise-ship commercials," Legato states. "On a film of this magnitude, the unwritten rule is generally to shoot it in a way that has never been seen before. Our philosophy on Titanic was just the opposite. We're all familiar with those helicopter shots; in and of themselves, those types of images are not startling, because that's what you'd do if it were real. Jim wanted to sell the audience the illusion of how great it would be to take a trip on the Titanic, so we decided to basically make a commercial for the ship."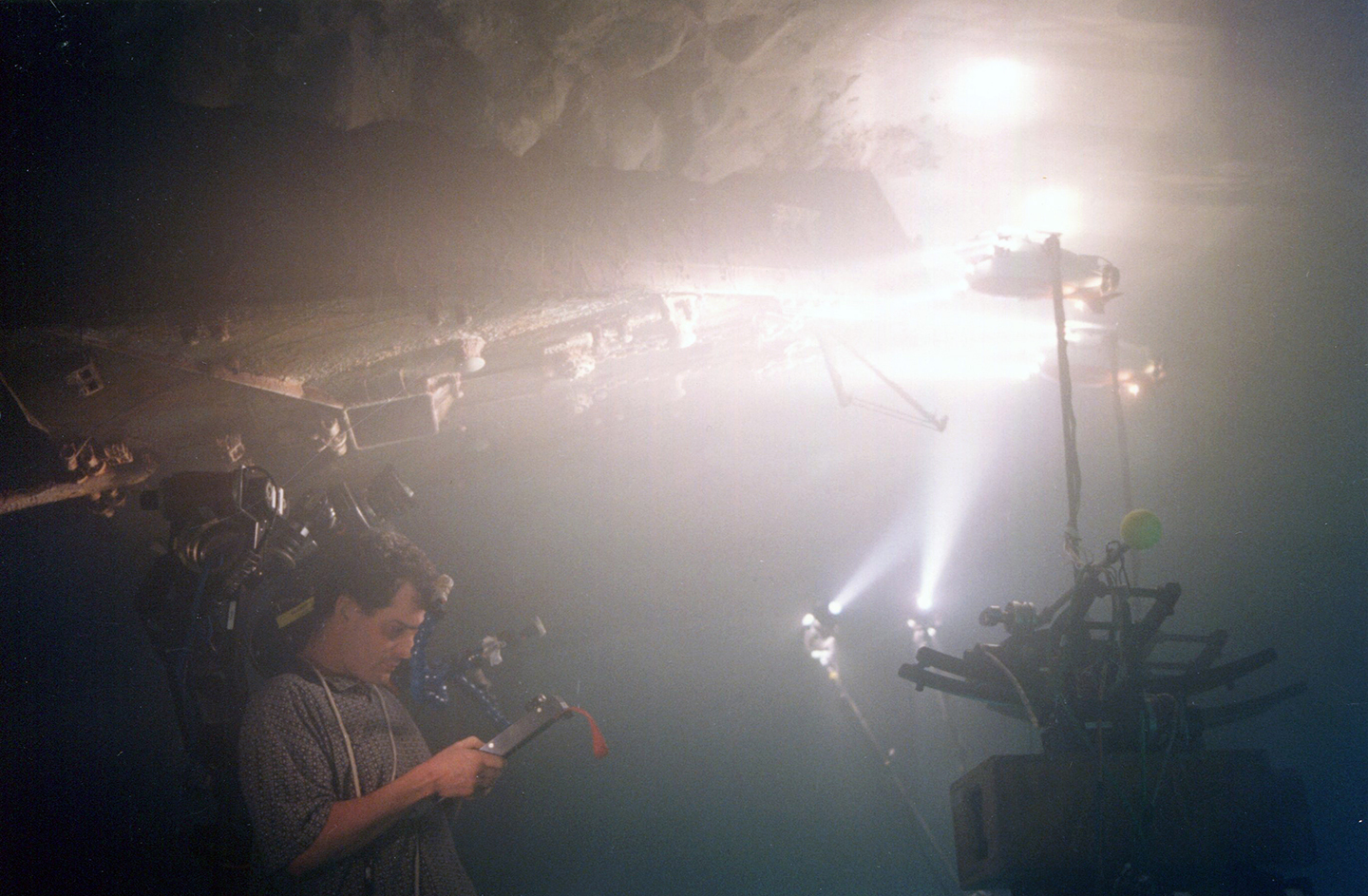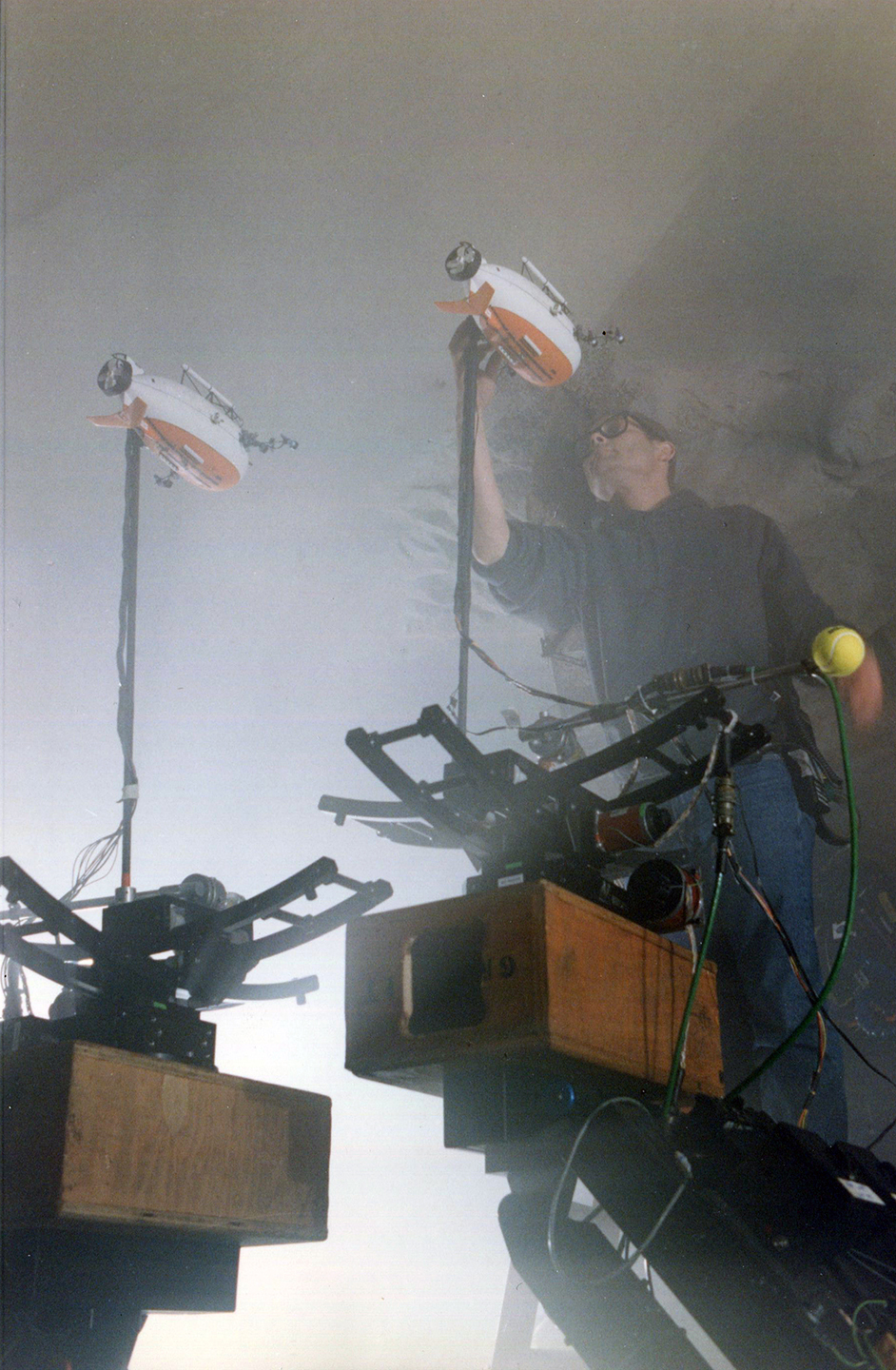 Cameron's decision to shoot the Titanic "for real" dictated the entire technical approach to the film. The filmmaker's strategy is best illustrated by the shot in question: a dramatic fly-by that soars along the ship's entire length. Legato explains, "We needed to create a synthetic ocean plate, and put people on the ship walking, talking and behaving naturally during this huge helicopter move as the ship is underway. There's no such thing as a motion-control helicopter, and we couldn't shoot motion control on people that high up. To do that, we'd have needed a rig that was 100' in the air and could traverse the entire 900' length of the ship. That was obviously impossible, so we started asking ourselves, 'What is achievable?'"

You can read the complete story here.
On with the photos: