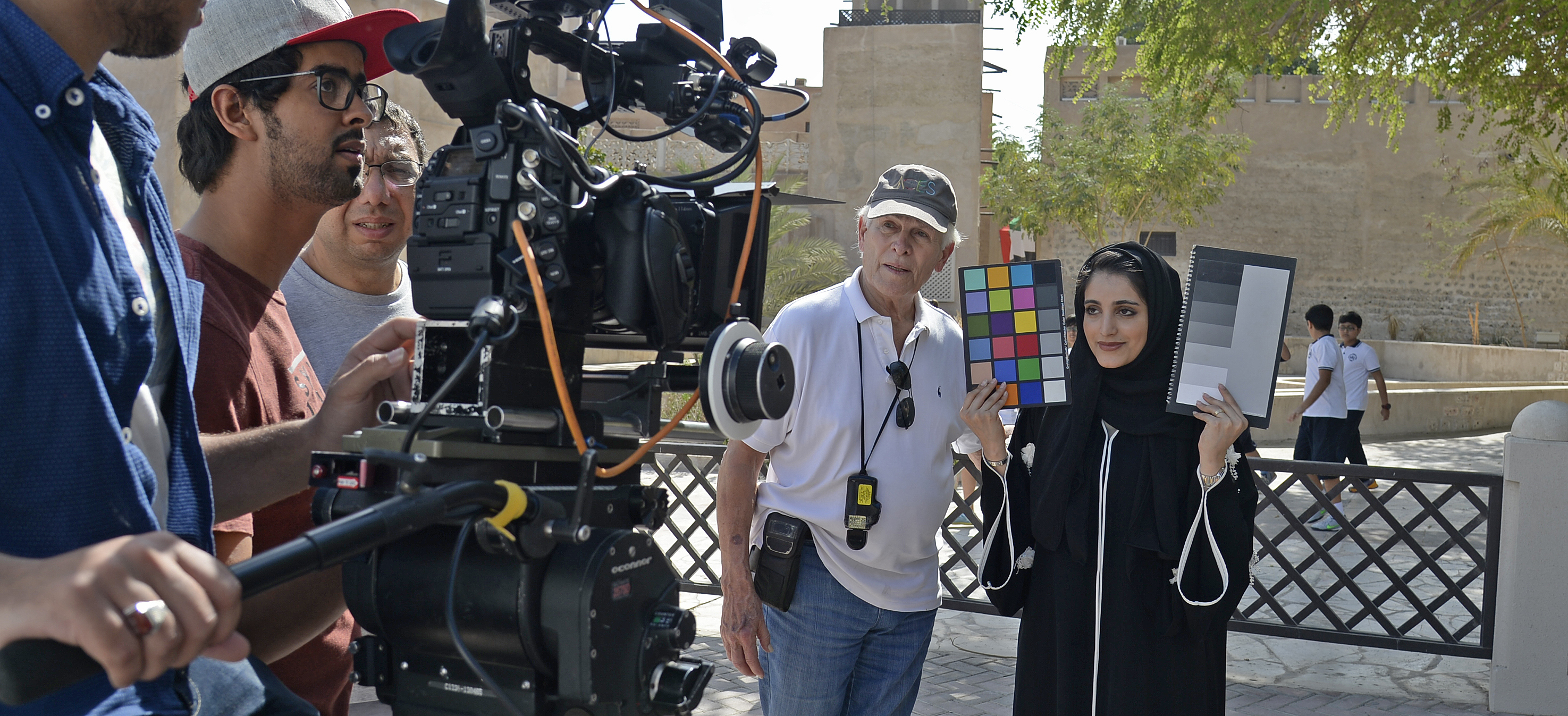 ACES for Indies

The Academy Color Encoding System is a high-end image control tool that's available to filmmakers at every level.
Debra Kaufman
The Academy Color Encoding System is a high-end image control tool that's available to filmmakers working at every level.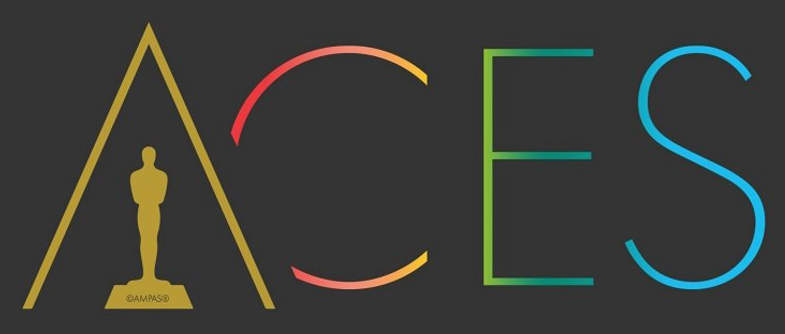 Black Panther, Guardians of the Galaxy 2, Thor: Ragnarok… the list of Hollywood blockbusters that have used ACES — the Academy Color Encoding System — is legion. What's less known is the number of much smaller-budget feature films, commercials, TV shows and even corporate video that's being made with the ACES pipeline.
Cinematographer Geoff Boyle, NSC, FBKS found out about ACES shortly after it was introduced in 2014. For him, it's especially ideal for lower-budget projects where there's no budget for on-set grading and more complicated data wrangling. "Control, repeatability, predictability," he says. "Wherever you go, ACES is the same, and that's good news for everyone."
For cinematographer Andrew Shulkind, "ACES is a no-brainer for cinematographers. Especially for smaller films where you have to fight to get in the [color grading] room."
"If you went into post in ACES, what you saw on the screen was what you shot — and it hadn't been touched by a colorist. I love the idea of having the reference back again."
Cinematographers who have embraced ACES are so enthused about its benefits that they're puzzled why every cinematographer isn't advocating for an ACES workflow. They say in part it's due to a lack of knowledge about what ACES can do, as well as misapprehension that it will be complicated or end up being expensive. Post houses can also be resistant, notes Shulkind, if they — mistakenly — think that ACES will reveal or take away their "secret sauce."

ACES Redux
First, another look at what ACES is — and isn't.
The Academy of Motion Picture Arts & Sciences describes it as a "free, open, device-independent color management and image interchange system." ACES was developed by scientists, engineers and end users under AMPAS' auspices to ensure color consistency for the lifetime of a motion picture, television production or any other video/digital project that uses it. What it does is ensure a consistent color experience to "preserve the filmmaker's creative vision… from image capture through editing, VFX, mastering, public presentation, archiving and future remastering,"
ACES is ideal for a production that uses a variety of cameras and formats, or for any production that involves global collaboration in which assets are shared via digital image files. But ACES isn't simply for use with these more complicated productions. In fact, say these cinematographers, ACES, which is free to use, saves money and time in post, especially in creating the massive number of deliverables. "ACES can spit them all out from the same master file," says Shulkind.

ACES lingo includes the terms IDT (input device transform) and ODT (output device transform). Put simply, the IDT translates the camera- or scanner-specific image data format into ACES. Camera and scanner manufacturers provide these input transforms, since they are most knowledgeable about how their product works. IDTs are used by on-set preview systems, visual effects software and color correction systems. The ODT is a color transform that converts the ACES image to code values that allows it to be viewed on display devices, and is designed for to utilize the dynamic range, color gamut and other parameters of each display device.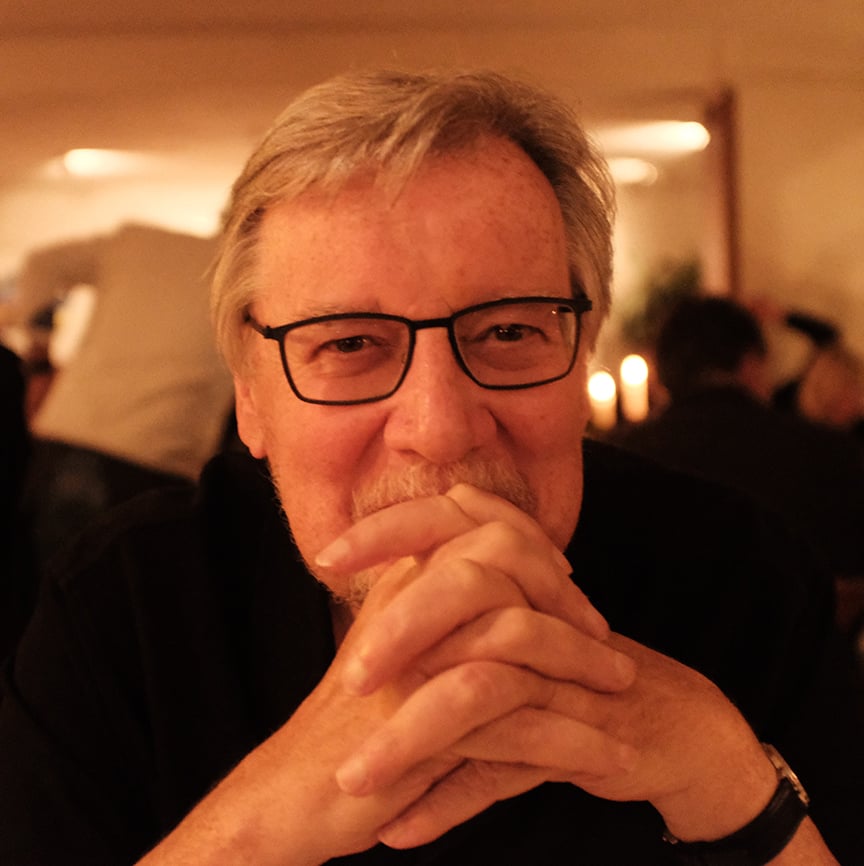 ACES in Action
Boyle notes that film-based production provided a foolproof system for color consistency. "When we went fully digital, it became the Wild West," he says. When ACES was introduced, Boyle experimented with it and liked what he saw. "It was a standard," he says. "If you went into post in ACES, what you saw on the screen was what you shot — and it hadn't been touched by a colorist. I love the idea of having the reference back again."
"With ACES, the cinematographer
has control."
Since then, Boyle has done presentations on ACES at NAB and HPA, as well as for executives at Netflix, Amazon, YouTube, Universal and HBO. "From their point of view, it's great for future-proofing [content]," explains Boyle. "If they've graded it and stored it in ACES, they can render it out again for any future system."

With Antler Post-Production Services technical consultant Nick Shaw, Boyle developed workflows for a variety of projects and created specialized LUTs. "We now have look-up tables that will take the log output from any of the cameras we use, and will apply the look of an IDT, the reference rendering transform and the ODT, all in the LUT," says Boyle. "So, on the Rec 709 monitor on set, as long as you have a LUT box, you can have the whole look of the ACES process on set. Then it doesn't matter where you grade: you just apply the standard IDT and ODT, and you'll see exactly what you saw on set." (You can access a complete collection of these LUTs here.)
"With ACES, the cinematographer has control," continues Boyle. "If you can work with a director while shooting and get the look you want on set, it's totally controlled all the way through. It's also totally adjustable but at least it will reproduce what you wanted to see on set." In his first try, he used ACES on the indie feature Bait, but only for monitoring and dailies. Then he ran into difficulties getting visual effects to live in the same color space. "I realized the only way to have total consistency was to do the whole ACES workflow," he says. "It's designed to integrate the VFX work."

Boyle recently finished work on his first end-to-end ACES workflow, for Attack of the Adult Babies, made for just $250,000. "I followed exactly the process [described above]," he says. "The post was finished in Quantel's Rio, all working in ACES, all looking the way they were meant to look, without interference." The movie premiered on the IMAX screen at the Empire Leicester Square. Boyle has also been working on the Academy project to run the 1999 movie The Troop — directed by Marcus Dillistone and shot by Alex Thomson, BSC — through an ACES pipeline for archival purposes.
Shulkind learned about ACES from Apache-Color colorist Shane Reed. "He showed me what was possible, and I got excited about the prospects," says Shulkind. "Since then I had conversations with Andy Maltz [managing director, Science and Technology Council of the Academy of Motion Picture Arts and Sciences] about it. And I've given talks to cinematographers about why it's something worth fighting for." Shulkind immediately started using ACES on his commercial work. "With commercials, my pain point was when I wasn't involved in the post process," he explains. "The colorist would touch it for the first time. It wasn't a bad experience, but we never had those conversations about what I was looking for with the footage."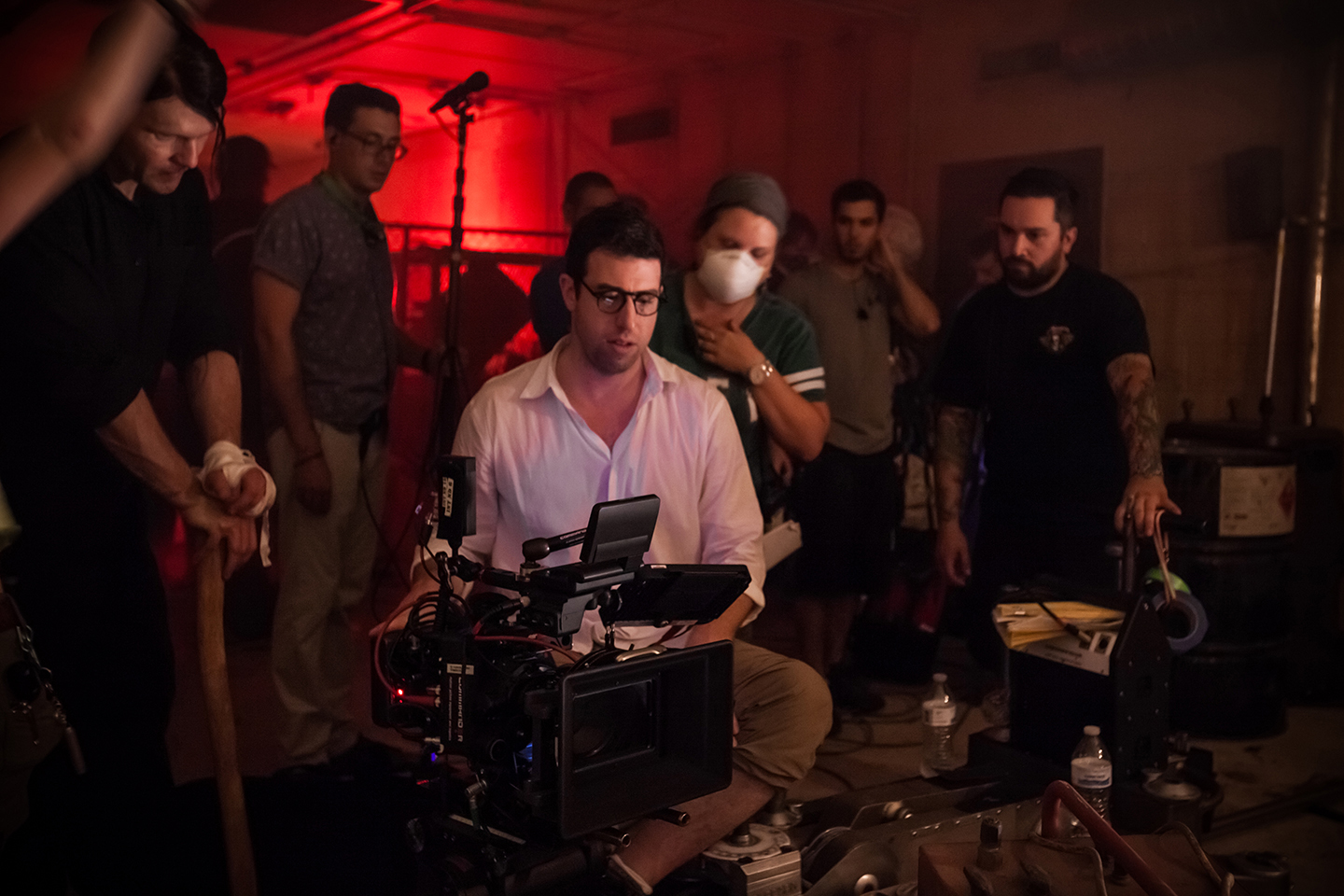 Shulkind first used ACES for an entire feature film in 2017 on The Vault, which had a $5 million budget. "We were shooting in Atlanta, and working with a local post house, Moonshine Post-Production," says Shulkind. The facility hadn't yet handled an ACES project, so, to dispel confusion and get them on board, Shulkind connected them with Scott Dyer, an imaging engineer at the AMPAS Technology Council, who walked them through the ACES workflow.

"I shot The Vault with two Canon C300 MKII cameras, though a lot of people think you only use ACES when you've shot with several different kinds of cameras," says Shulkind. "That's simply not true. And some post houses are worried that using ACES will somehow make their 'secret sauce' irrelevant or that they'll lose their identity, but they can keep their de-Bayering as secret sauce. And their real secret sauce is the artistry of the creatives in the post house."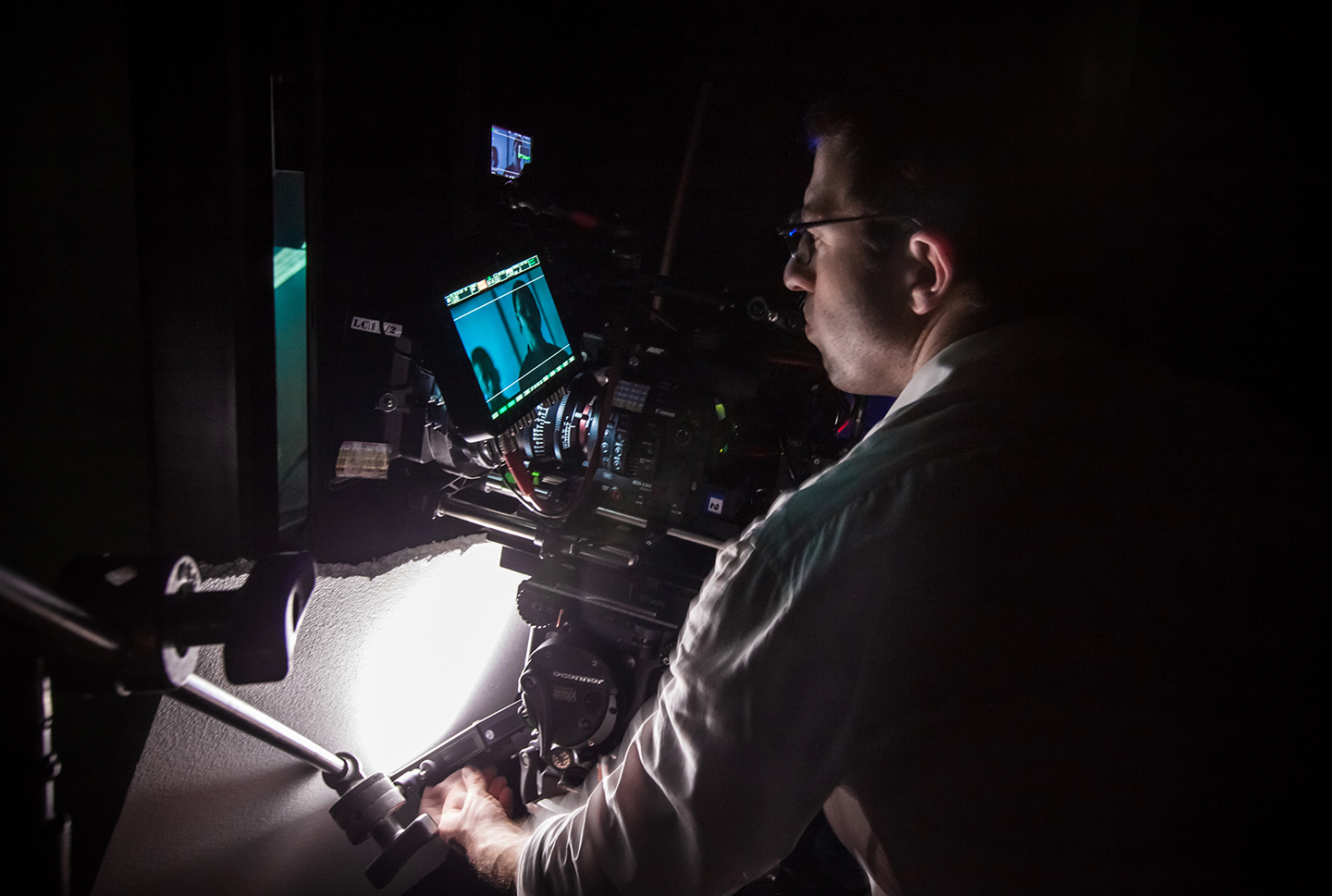 "Even if you don't use ACES on set, you still have the IDT from the camera you used, and can pick up ACES in editorial or post — anywhere in the process."
Shulkind continues to educate post houses one project at a time. For a Pepsi commercial, he worked with Creators League Studio, the soft drink company's internal brand agency, and got them on the ACES bandwagon. "We shot Alexa Mini and ran it in ACES all the way through," he says. Although most of his conversations around ACES take place with post houses, Shulkind says his discussions with the director and productions are limited. "Some directors don't have the bandwidth for it," he says. "When they do, we just say, 'We're going to make it look like it's supposed to at the end.' When I tell the production there's something I can do to save them money, they get excited and don't want the details."

Shulkind also points out that, in the best-case scenario, the production uses ACES from image capture to deliverables — but it's not required. "On set, the DIT uses an input transform, and then there's the output transforms, so when you get into editorial, they're looking at the material with the proper transforms," he says. "But even if you don't use ACES on set, you still have the IDT from the camera you used, and can pick up ACES in editorial or post — anywhere in the process." He says he has picked up ACES in post on the occasion when the production was too rushed to implement it, or the DIT wasn't familiar with ACES.

Shulkind believes that cinematographers should be the ones advocating for ACES in the workflow. "With shooting RAW, the camera doesn't record white balance information," he says. "It's not recording whether you selected daylight or tungsten. Any colorist can do anything with it if you're not there and being paid to be there… unless you use ACES."

He thinks ACES is especially important for smaller movies. "Everybody is going to make [a big budget movie] look good," he says. "But if it's not that movie and experienced eyes may not be on it, you want to make sure decisions are being made in the best interest of the movie. If you have two days in color instead of two weeks, the picture might not look consistent or the skin tones may not be great. With ACES, you avoid all that."

The need for ACES also grows more important with the advent of cameras with wider color gamut and High Dynamic Range displays. "We have to put our imprint on what we do, so we don't have to reinvent the color every time we go into a suite," he says. "ACES helps us ensure that."
"I explained that it could take three weeks to time a movie, but with ACES, it would take just three days."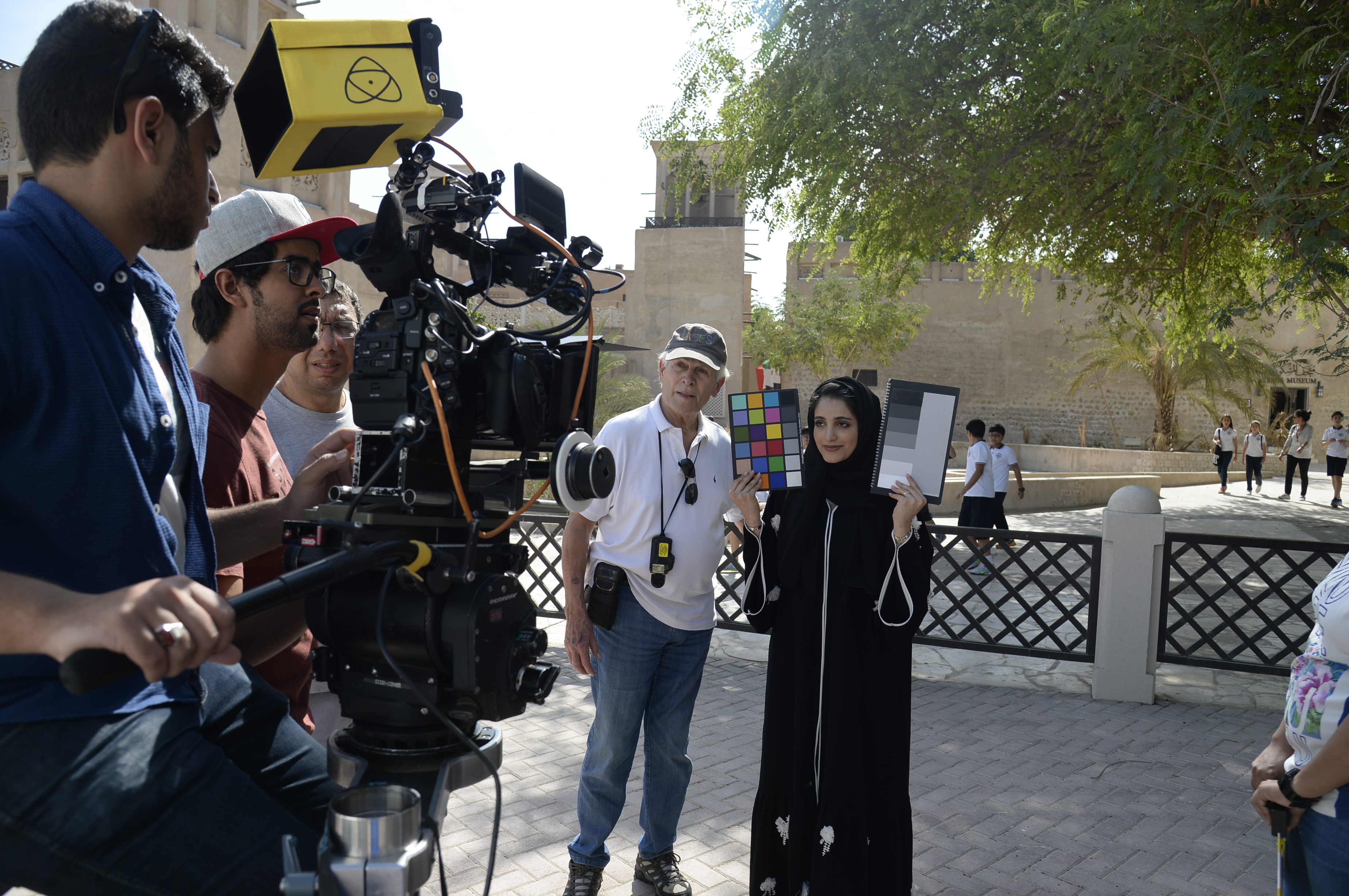 Teaching ACES
The Academy's Technology Council uses every opportunity to provide information about ACES. For cinematographers Steve Shaw, ASC and Theo van de Sande, ASC and EFILM vice president of imaging science/technical director Joachim "JZ" Zell, this included a trip to Dubai, where filmmaker Mohammad Salim was engaged in starting a film institute. "Out of the blue, he sent the ASC a letter requesting them to send some seasoned ASC cinematographers to Dubai to teach a workshop," remembers Shaw. ASC president Kees van Oostrum asked Shaw if he was interested: "I said, absolutely, so I went to Dubai alone in 2016."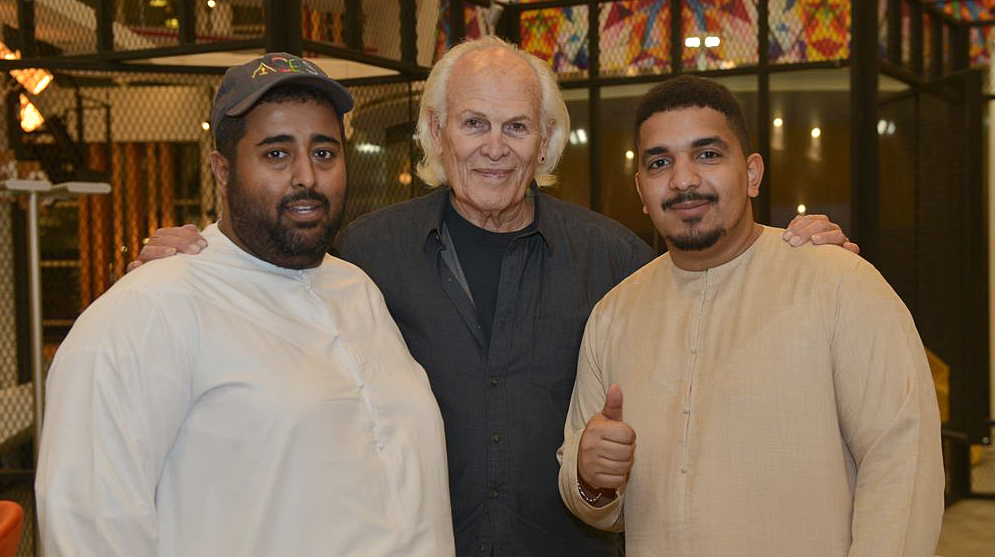 Salim wanted to make a short movie that they could later submit to the Dubai International Film Festival. "I explained that it could take three weeks to time a movie, but with ACES, it would take just three days," Shaw reports.

Unfortunately, the Dubai group wasn't able to do an ACES workflow — they didn't have a DIT, a sufficiently good monitor, or a post house — but Shaw planted a seed. "That first year was like an exploratory expedition to the North Pole," he jokes. In the fall of 2017, Salim asked Shaw to return to Dubai for a second effort. The cinematographer agreed, as long as he could bring a small team of experts: "I asked Mole-Richardson founder Larry Parker, Theo and JZ, who is a color scientist and vice chair of the Academy's ACES Project." Zell is also an associate member of the ASC.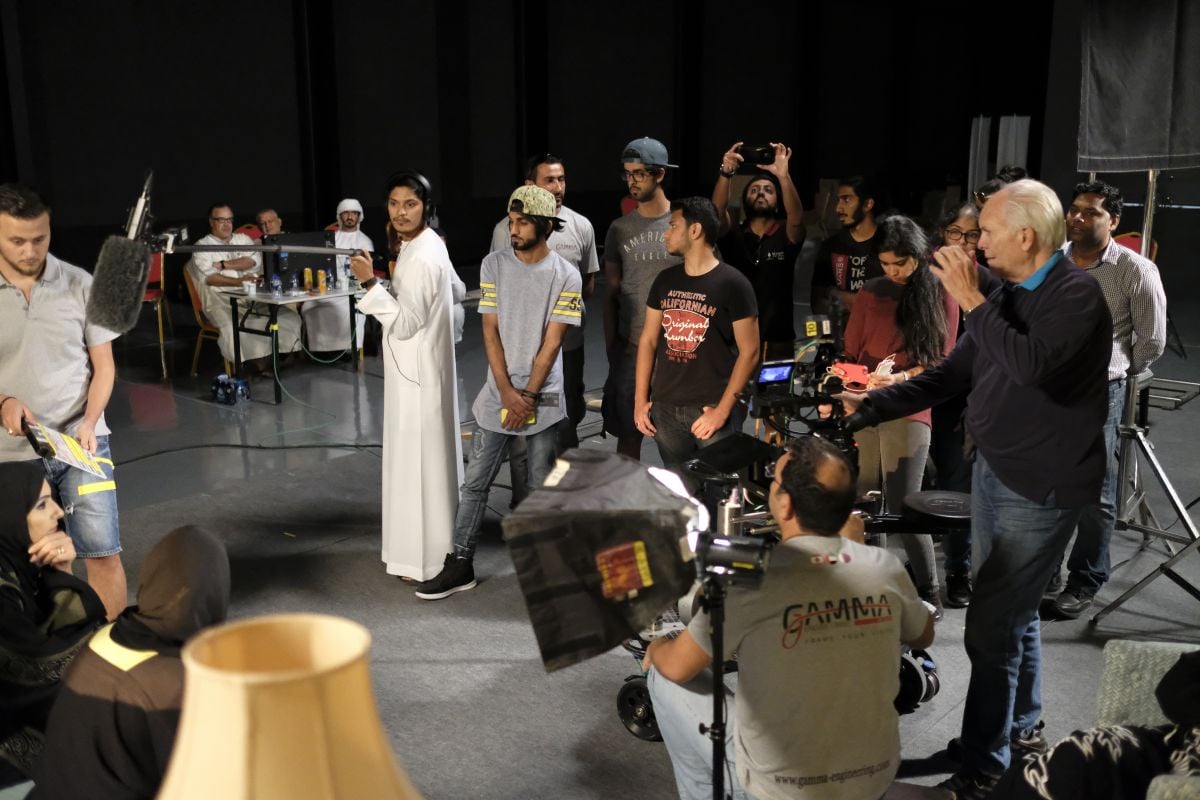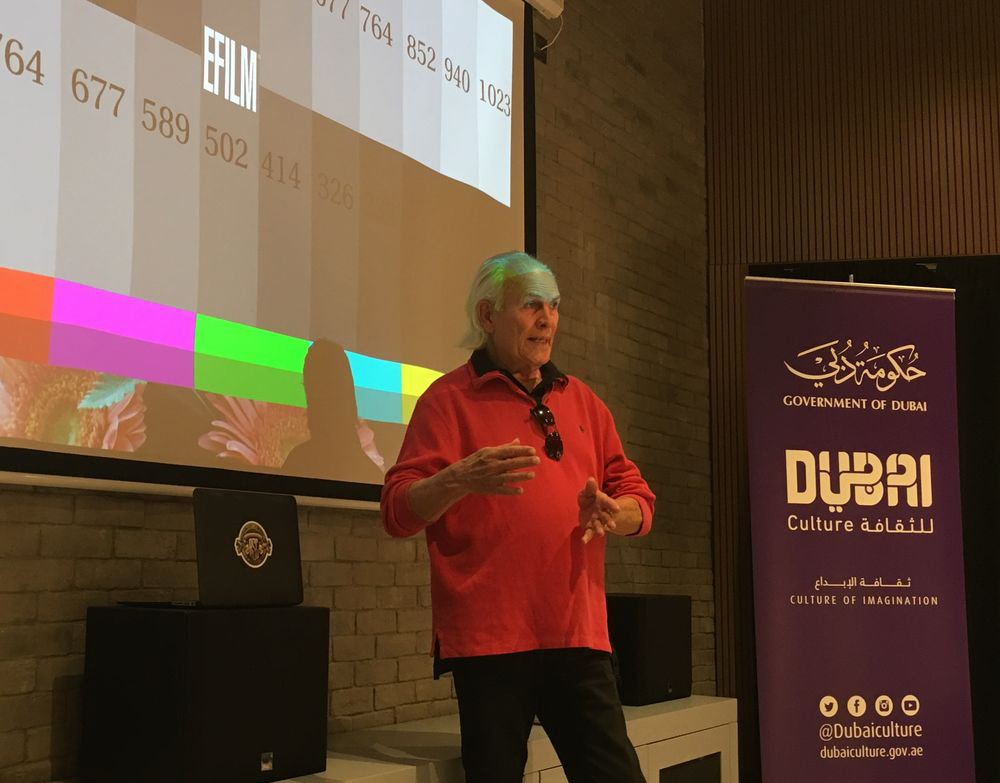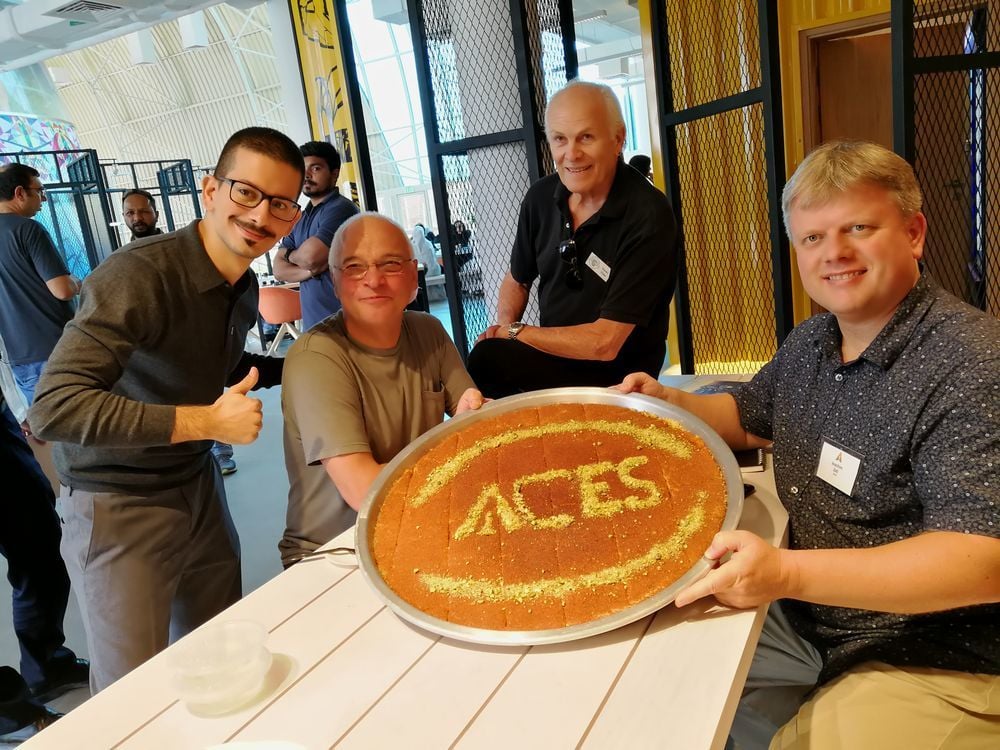 In October 2017, sponsored by the Dubai International Film Festival, The Dubai Film and TV Commission and industry companies, the group held a five-day workshop on the stages of the Dubai production company Behind the Scenes. Shaw also brought along footage shot with three different cameras for his demonstrations. "We chose to work in ACES to demo how we could easily combine the footage from a Canon, a Red and a Panasonic VariCam used for this event," explains Zell, who walked the workshop attendees throughout the technical aspects of the ACES workflow.

"[Without ACES] Every day, I'm feeling that I'm going back three years in technology, comfort and confidence."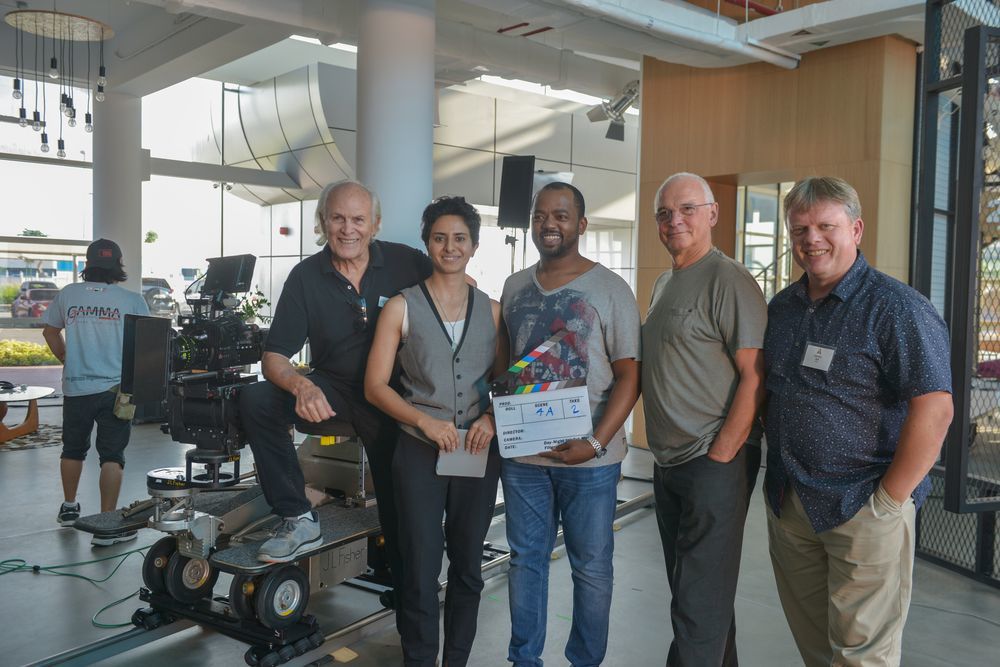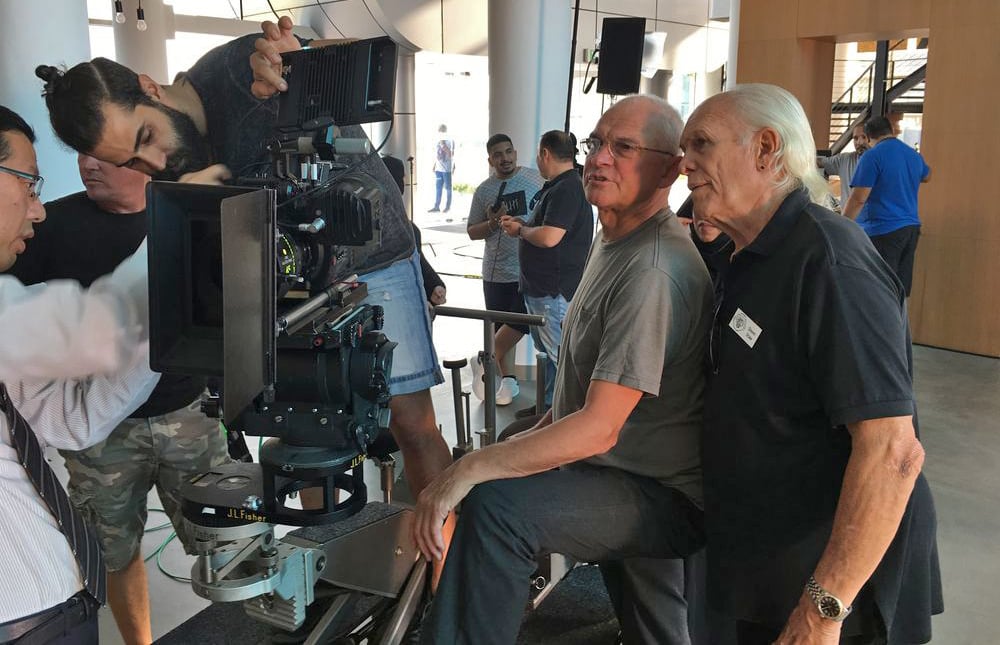 "I also took some background plates that were shot on Ventura Blvd. [in Los Angeles] — a day exterior traveling shot and a night exterior traveling shot, borrowed from Don McCuaig, ASC and photographed on a Blackmagic URSA 4.6," says Shaw. "We used that footage in the workshop for a greenscreen test and used ACES with the color timing to match our on-stage element — a bicyclist — with those backgrounds." Zell reports that, on set, they worked with Rec 709 monitors and then, in the theater, they color corrected the content with a 4K P3 Digital Cinema Projector.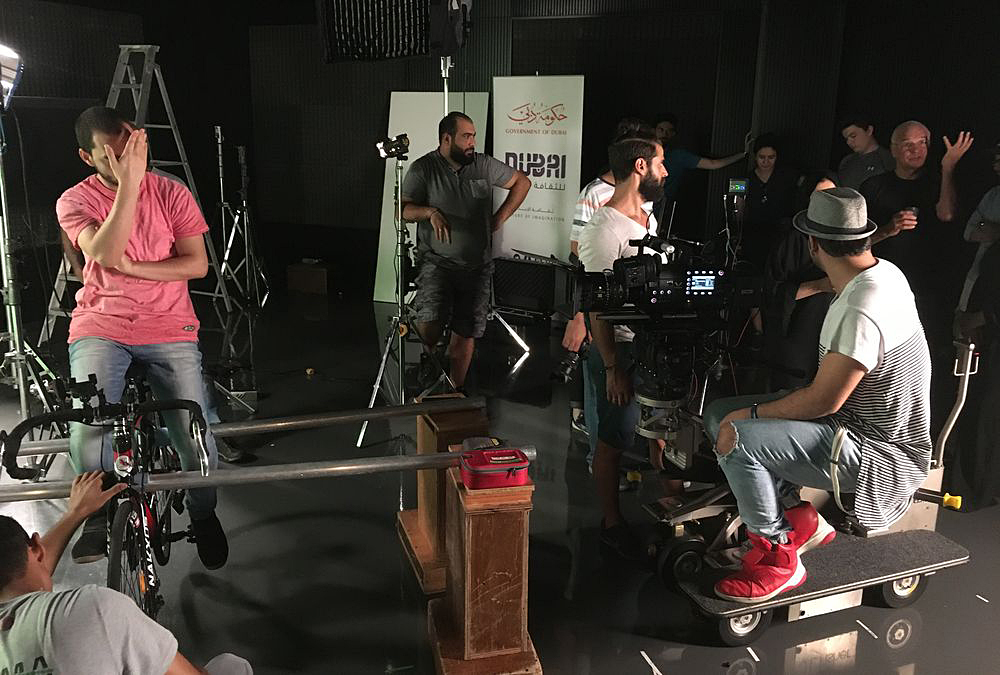 Shaw explains his enthusiasm for the ACES workflow. "Every producer is looking to save money in postproduction," he says. "And every cinematographer wants to color time his or her product, whether they get paid or not. But that can take a long time. With ACES, the producers save money as the color-timing process is shortened."

Van de Sande, another ACES advocate, couldn't comment for this article as he was deep in production on an Amazon series shooting in Prague, noted by email: "I was asked to do the finale episodes and I had to adapt to the existing workflow that did not include ACES. Every day, I'm feeling that I'm going back three years in technology, comfort and confidence."

"Further iterations have brought the system in closer compliance with its ultimate goal."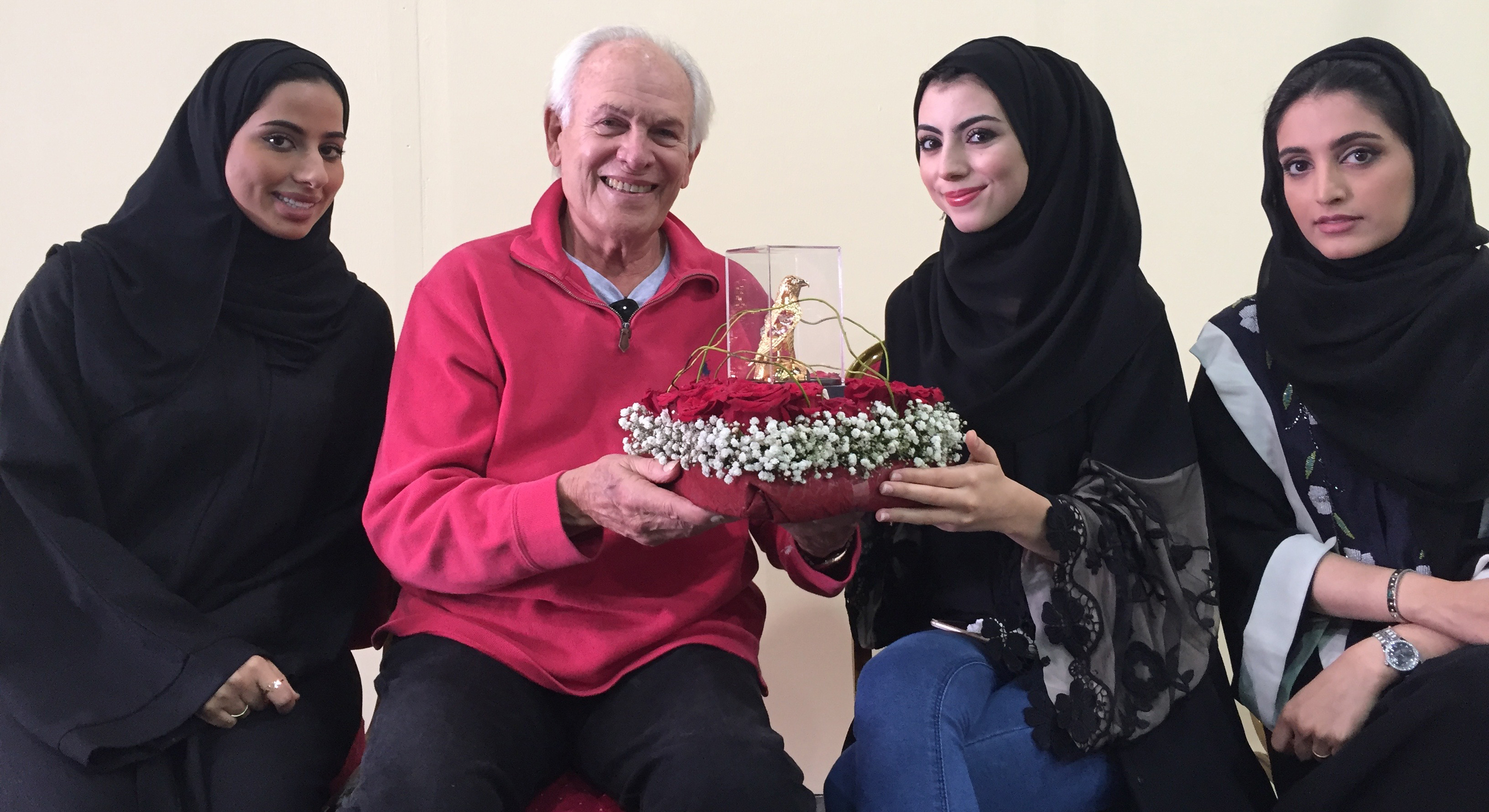 The Future of ACES
ACES continues to evolve and is now heading towards its second incarnation, dubbed ACESnext. NBCUniversal vice president of creative technologies Annie Chang is chairing the committee tasked with creating ACESnext, along with her two vice chairs, HBO's Rod Bogart and Zell. At the recent HPA Tech Retreat, Chang reported that her team is "in the middle of a listening tour to discuss experiences of ACES 1.0 and what needs improvement."
Since its 2014 release, says Zell, ACES 1.0 has been tested on "every camera on the shelf," including the Red Weapon, Sony F65 and Arri Alexa. The footage was then analyzed at the end of the ACES pipeline, after it went through four different color correction systems. "We got 16 different results," admits Zell. "The file format was right, but it still didn't match." ACES has improved a lot since those very early days, and the ACESnext committee continues its conversations with camera manufacturers and vendors on how they can get even better. "ACES 1.0 improved, in that all color corrections gave the same results," reports Zell. "Further iterations have brought the system in closer compliance with its ultimate goal."

The committee is still in its early work to continue the improvements to the ACES workflow, but anyone interested in ACES can get more information — and involved — at ACESCentral.com.

This article was produced as part of the media partnership between AC and Canon in conjunction with the Sundance Film Festival. You'll find more of our coverage here.