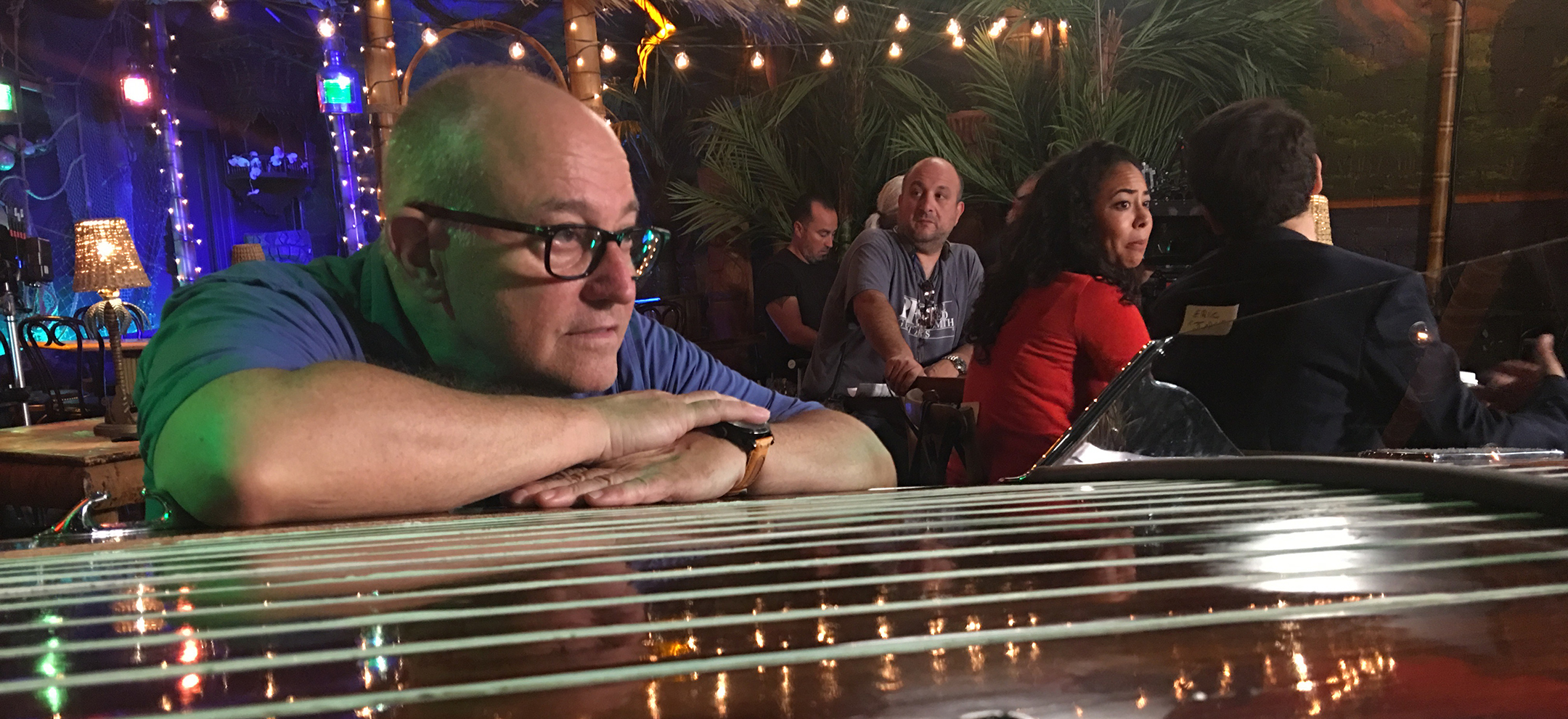 Alan Caso, ASC: Prestige Pioneer
The cinematographer's broad and innovative vision for episodic storytelling earns him the Career Achievement in Television Award.
ASC Staff
The cinematographer's broad and innovative vision for episodic storytelling earns him the ASC Career Achievement in Television Award.
By Betsy A. McLane
Images courtesy of Alan Caso, ASC.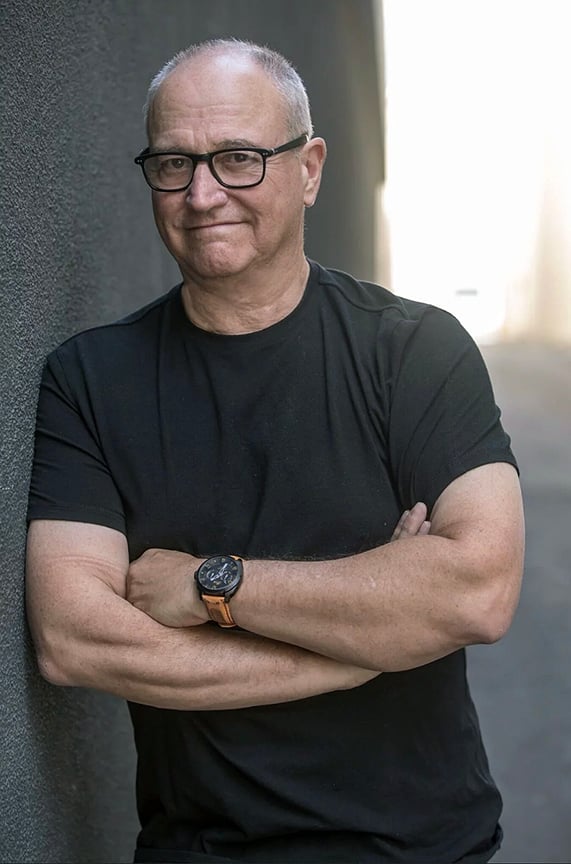 HBO undeniably bolstered its slogan "it's not TV, it's HBO" when it picked up Six Feet Under, a show from writer-producer Alan Ball that neither felt nor looked like anything else on television. To achieve what Ball referred to as an "anti-TV language" with the show's imagery, he recruited cinematographer Alan Caso, ASC. In AC's November 2002 coverage of the show, Caso described his approach to Six Feet Under as "a combination of very painterly, motivated, natural lighting, desaturated colors, and lots of depth. [And] let's not be afraid of the wide shot — let's go really wide. Let's provide these proscenia for the actors to play in and make bold statements about the emptiness of someone's life by isolating him, creating a conflict within the composition of the frame, or show his misery by making him look small and insignificant in the frame."

When Caso was approached by Ball, the cinematographer had just finished his latest project with frequent collaborator John Frankenheimer, the critically acclaimed feature Reindeer Games. Indeed, Caso has accumulated a long and diverse résumé that includes work for television screens and movie theaters alike, and it's for that work — particularly his influence on the evolution of TV imagery — as well as his advocacy for the next generation of filmmakers, that the accomplished cinematographer has been chosen to receive this year's ASC Career Achievement in Television Award.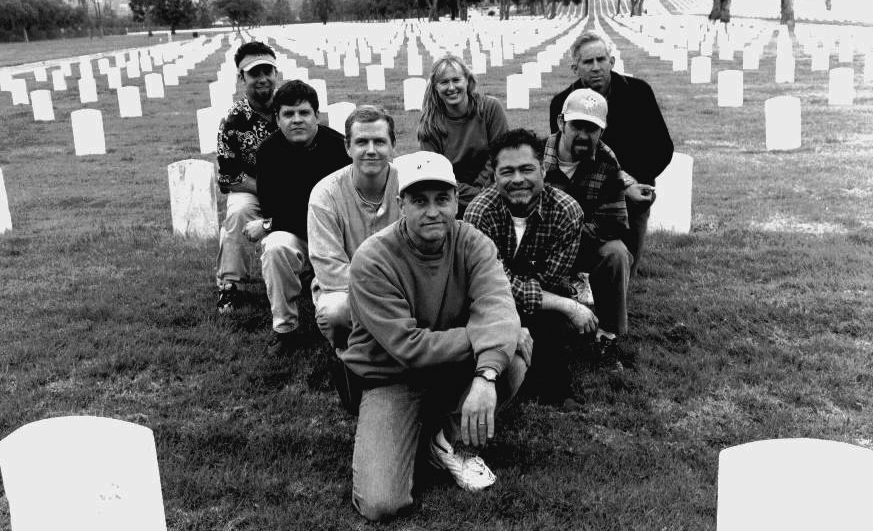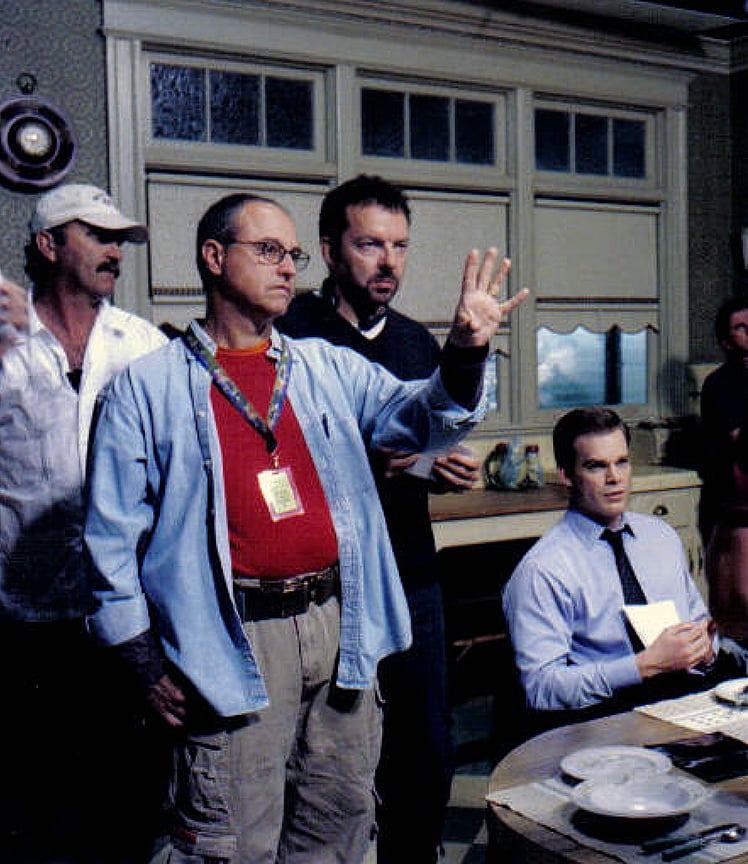 Caso was born in Marblehead, Mass., and grew up in the small nearby town of Topsfield. It was his father, a former U.S. Air Force photographer and professional lithographer, who taught the young Caso to draw and paint, and instilled in him the basics of light, composition and color. Caso attended Massachusetts College of Art — his father's alma mater — beginning his studies as a painting major. But a filmmaking class in his sophomore year transformed his life — "so much so that I was even pulling A's in my required core courses of language, science and math," he recalls. He transferred to the University of Massachusetts Amherst and majored in communication with a concentration in film.

Determined to become a cinematographer in narrative film — and finding that production on the East Coast emphasized documentaries and commercials — Caso hitchhiked across the continent to Los Angeles. There, after securing a low-paying job at a graphic-design studio, he built his own darkroom, with third-hand equipment, in the closet of his $80-a-month studio apartment. Using a Speed Graphic 8x10 with a Polaroid back, and a Rolleiflex 2.8, "I would scoot around Hollywood, shooting interesting characters and places on the streets and in alleys," he says.

While taking odd jobs as a freelance photographer in addition to working his regular day job, Caso kept his eye on his ultimate goal of becoming a cinematographer by volunteering to crew on weekend shoots for the American Film Institute Conservatory. It was there that he connected with AFI Fellows Steve Posey and Jacques Haitkin. Caso spent several years pestering the two pros and others to let him work for low or no money on non-union low-budget movies so that he could garner experience. "I wanted to know how the set worked, learn the language and the nomenclature, and find out what all the equipment was and how it could be used," he recalls.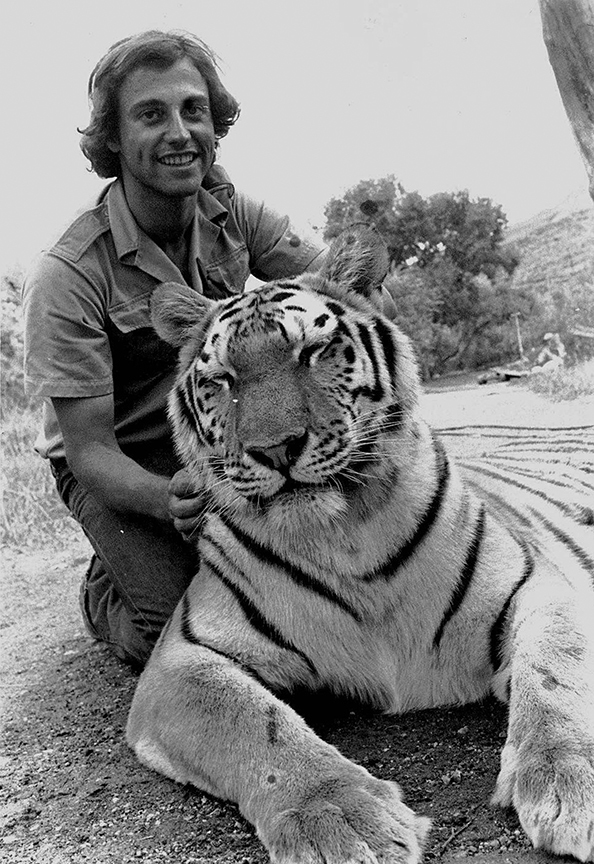 The aspiring cinematographer's eagerness to learn the craft did not go unnoticed by his seasoned colleagues — but Caso owes his most decisive career break to a lion who ripped the scalp off a cinematographer. When he accepted Posey's invitation to come aboard an unnamed shoot deep in Soledad Canyon, about 50 miles northwest of L.A., as a B-camera 2nd AC, Caso had no idea he was about to join a production that would go down in film history as the most dangerous movie ever made.

Roar, a story about a zoologist whose family comes to visit him in Africa, was a production conceived by actress Tippi Hedren and her then-husband, Exorcist producer Noel Marshall. The location was their ranch-turned-big-cat-preserve, where they shot along and amid untrained cats and an elephant named Timbo. Directed by Marshall — and starring himself; Hedren; her daughter, Melanie Griffith; and Marshall's sons John and Jerry — Roar became infamous for its soaring cost, the 11 years it apparently took to complete, and the reported injuries of some 70 members of the cast and crew, including its stars. Wounds included bites, maulings, bone fractures and gangrene.

During Caso's first day on the production, the cinematographer in charge of capturing Roar — emerging European talent and future ASC member Jan de Bont — had his scalp lifted by a lion; the wound resulted in 125 stitches. When many on the crew then quit, the producers offered Caso a field promotion to A-camera 1st AC. Still only in his mid-20s, Caso was far from immune to the horrific sight of a bloodied de Bont getting carried off the set on a stretcher, but without any connections in the industry besides those he'd forged himself, and without the financial resources to continue working for free forever, he says he camouflaged his fear with all the false bravado he could muster and accepted the offer with a hearty, "Why yes, no problem!"

On his first day as the A-camera 1st AC, working with a Panaflex camera, he recalls, "I was on a raft, tethered to a canoe with all the actors in it, as tigers frolicked in the water all around, trying to get up onto the raft and tip us into the water. Tigers love the water — they were looking for playmates."

Over the next four years, de Bont and Caso remained on for the duration of the picture, while other crewmembers wisely walked away from the chaos. But Caso's youthful and arguably misguided courage was indeed rewarded. He rose from assisting on the A camera, to operating third camera, to being de Bont's main operator. The movie also introduced Caso to the Panaglide — which in turn led him to the Steadicam — and got him into the union.

After the movie finally wrapped, though, Caso found that getting union work was very slow for someone unknown and unconnected. He therefore decided to stay busy by picking up work as a gaffer on non-union projects, which gave him welcome experience working with lighting equipment, and helped him begin to develop a philosophy of light and space. He even got a chance to work with Orson Welles on the unfinished Orson Welles' Magic Show.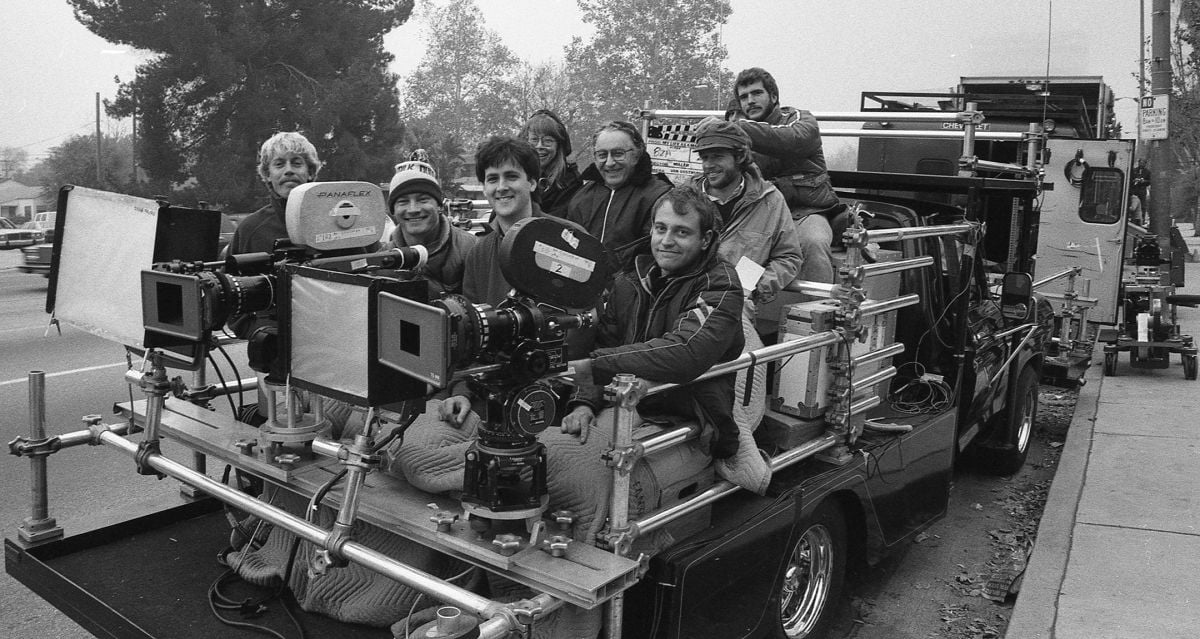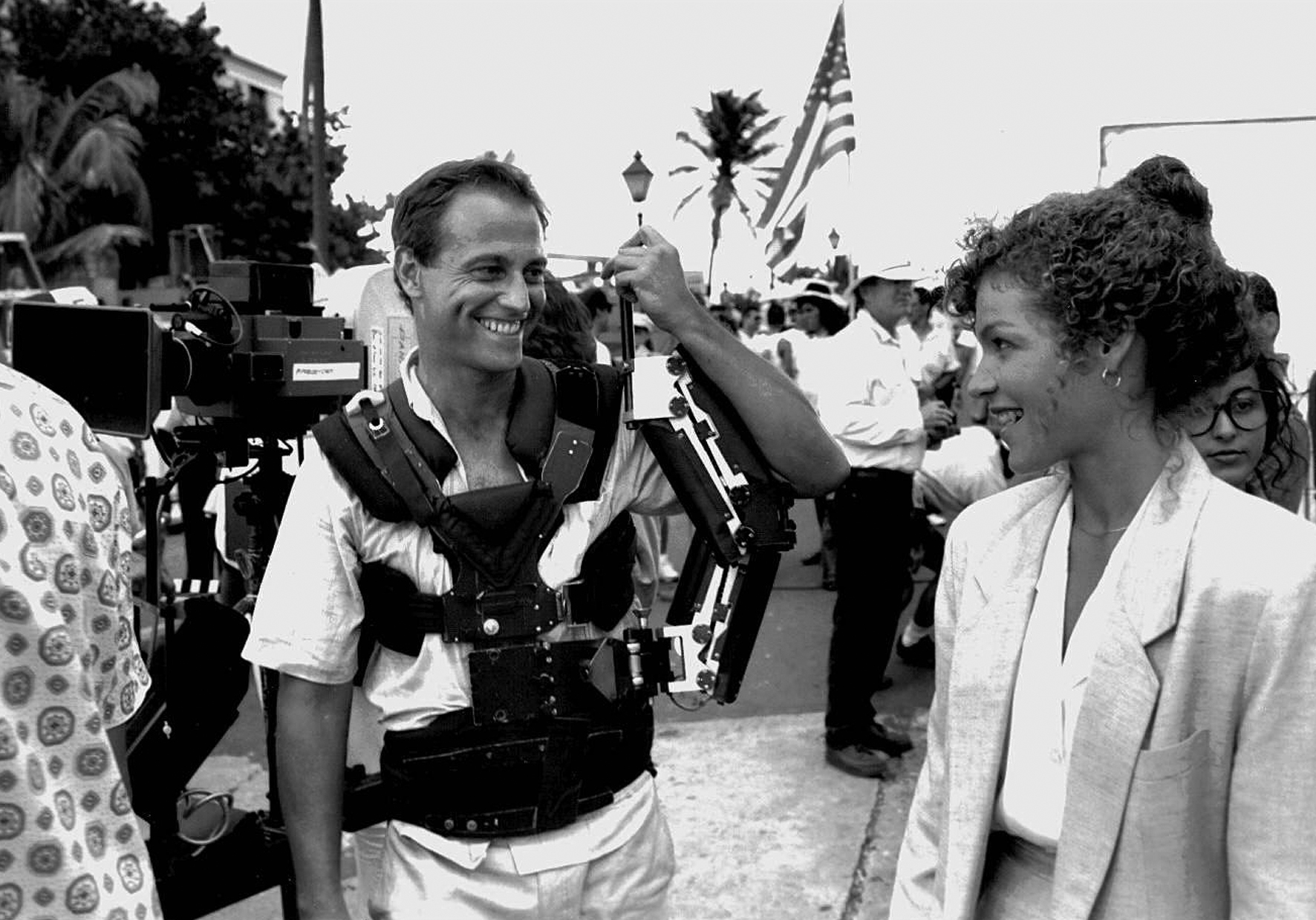 Caso's Steadicam skills eventually began opening doors for him; at the time, he was one of only a few A-camera operators who could also operate Steadicam. Eventually, he landed his first union job at Paramount, doing reshoots for Laverne & Shirley. From there he started to build a reputation as a talented, popular and resourceful operator who was always grateful for the chances and opportunities presented to him.

Throughout the '80s, Caso had a chance to work with many cinematographers he admired, including Alan Hume, BSC; Ernest Day, BSC; Chris Menges, ASC, BSC; Peter McDonald, BSC; and Tony Richmond, ASC, BSC — absorbing styles, tips and working methods from each.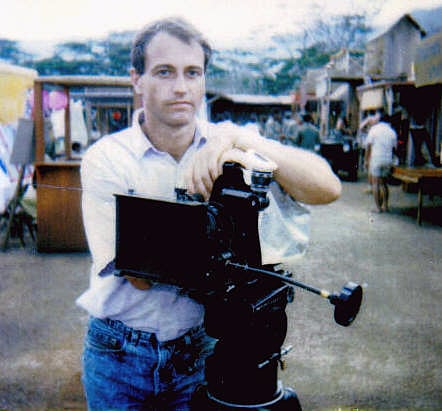 At the end of 1987, Caso's strong handheld work on the feature Runaway Train resulted in an offer to join the CBS series Tour of Duty. The series eventually provided Caso's first credits as a director of photography when he was given the opportunity to shoot the last three episodes of the second season. Then, during the summer hiatus between seasons, Caso shot his first feature, 84 Charlie MoPic, writer-director Patrick S. Duncan's critically acclaimed Vietnam story.

Caso was promoted to cinematographer for the entire last season of Tour of Duty, and he officially changed his union status to director of photography. He credits the show's gaffer, longtime lighting wizard Richard Sands, with helping him further develop his personal lighting philosophy. "The thing that every director of photography must have is a philosophy of lighting," Caso stresses, "something based on their own life's experience and how they perceive their world through light and shadow. Mine is basically to re-create natural light, but with the conceit of keeping the source light simple whenever possible and never confusing where the key light is on an actor's face."
The cinematographer also remains judicious in his use of camera movement. "Choosing to move the camera should be a creative choice for a reason, not some trick to maintain an audience's interest," he says. "If the material is good, then having faith in the image as a storytelling element allows a filmmaker to have trust in composition — something lost in much of today's media, with the incessant need to have motion over material. Strong tableau shots can have as much or more power than a camera 'mowing the lawn' back and forth for no apparent reason other than to produce motion for its own sake."

Regarding his favorite shooting rigs, Caso points to "Steadicam, of course, and my trusty old workhorse, the jib arm," as well as Freefly Systems' Movi gimbal support, "a great device that I used effectively on some sequences for Roots and Heroes Reborn."

In 1998, Caso won the ASC Award for Outstanding Achievement on a Miniseries for the John Frankenheimer-directed four-hour miniseries George Wallace. The footage for the visually dynamic drama — a production that earned actor Gary Sinise an Emmy for his portrayal of the title character, and landed Caso an Emmy nomination — had to blend with archival film and TV news footage, some of which Caso was tasked with helping to re-create.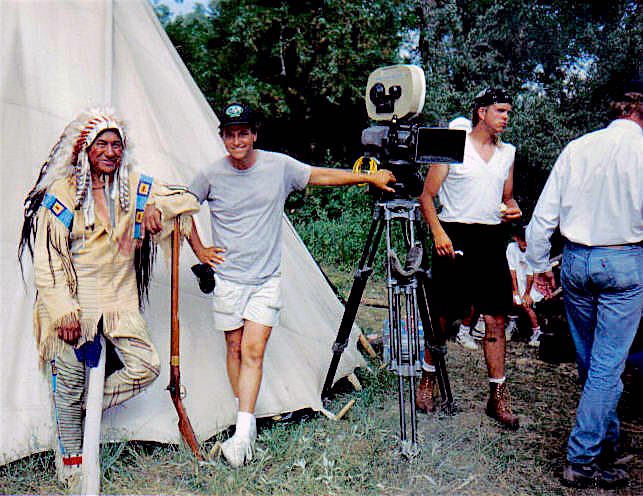 It was shortly thereafter that the decisive moment in Caso's career as a cinematographer materialized with the aforementioned Six Feet Under. Commenting on his choice of Caso to serve as the series' director of photography, Ball told AC at the time, "I wanted somebody who would collaborate with me, not bully me. I didn't go to film school and I didn't know anything about lighting or camera angles, but I wanted to use them in a way that was organic and that supported what was going on in the characters' lives." Crediting the work of Orson Welles and Gregg Toland, ASC on Citizen Kane for inspiring his wide-angle, deep-focus approach to the show, Caso earned two more Emmy nominations for his work on Six Feet Under.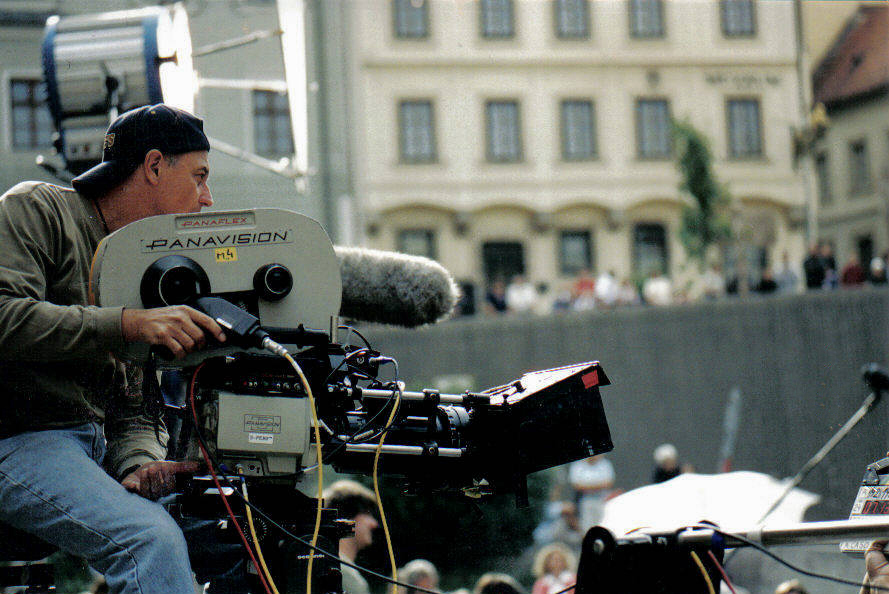 Always seeking new projects to broaden his skills and experiences, Caso took on the two-part television movie Frankenstein during a season break on Six Feet Under. The project offered the opportunity to shoot a gothic period horror piece in remarkable locations in Slovakia and Norway. The style he designed for the project involved narrow depth of field, long lenses and atmosphere. It earned him his second ASC nomination.

He went on to shoot three of the six movies for executive producer Steven Spielberg's Into the West, receiving another ASC and Emmy nomination for his work. Based in large part on that project, Caso was then hired to shoot director Simon Wincer's six-hour Western miniseries Comanche Moon, a chapter in the Lonesome Dove saga.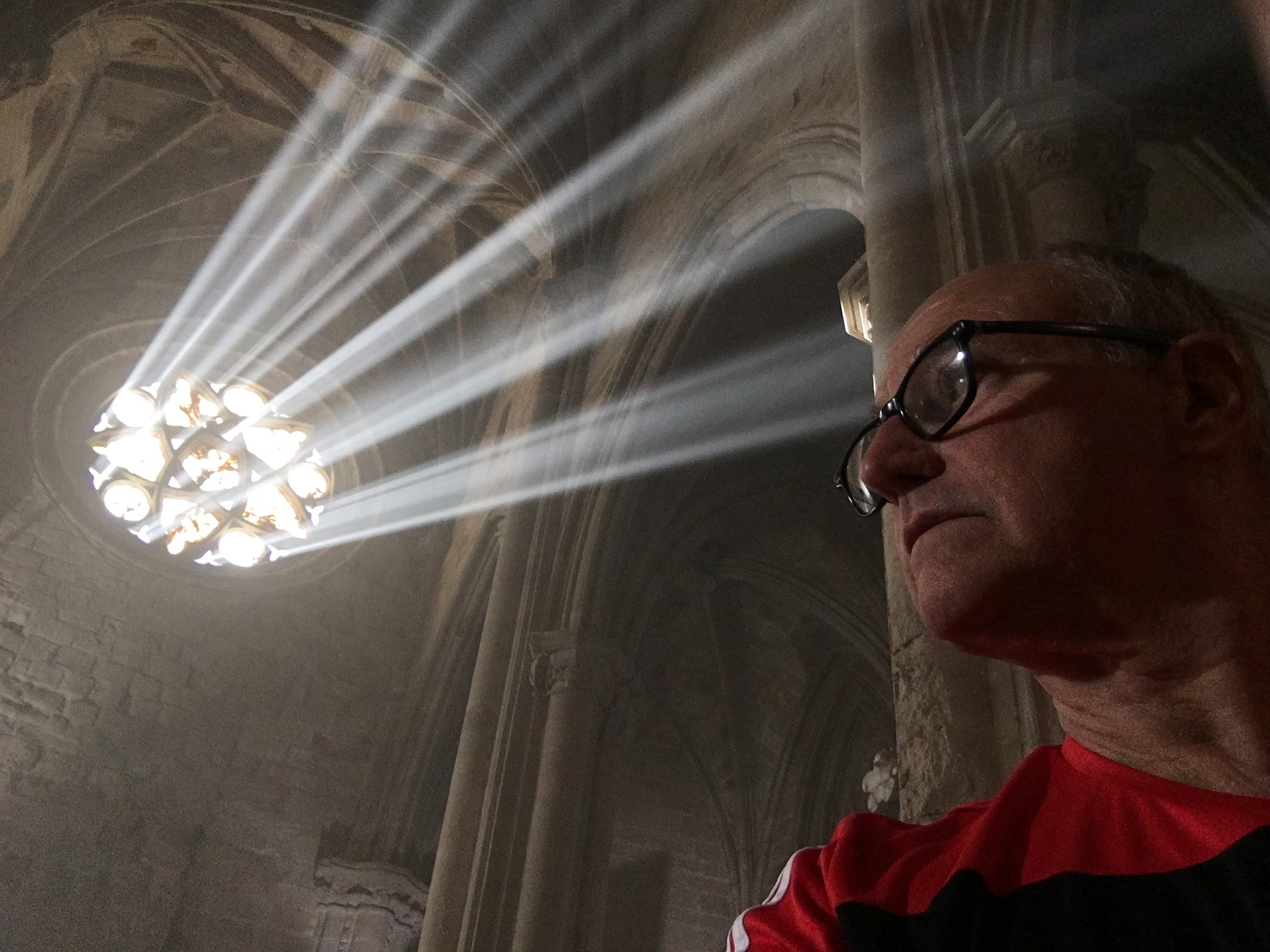 Having amassed a long list of high-profile credits, the cinematographer's priorities shifted. "It would be nice if the progression of a cinematographer's career was only dependent on hard work, skill and talent, but we all know that's not the reality," Caso offers. "A large contributing factor to a career in our profession is timing and luck. For those of us whose sole financial resource is our own income, passing on any paying job in the hope that a better, bigger, more prestigious one is around the corner is often too big of a gamble. Once this gamble doesn't affect your own livelihood alone, but that of your family as well as the education of your kids, it becomes unbearable. Plus there is the possibility that the perfect job that could catapult you onto the next step of your career ladder is at a far distant location, which your school-aged children can't just hop on a plane and fly to, except during their summer break."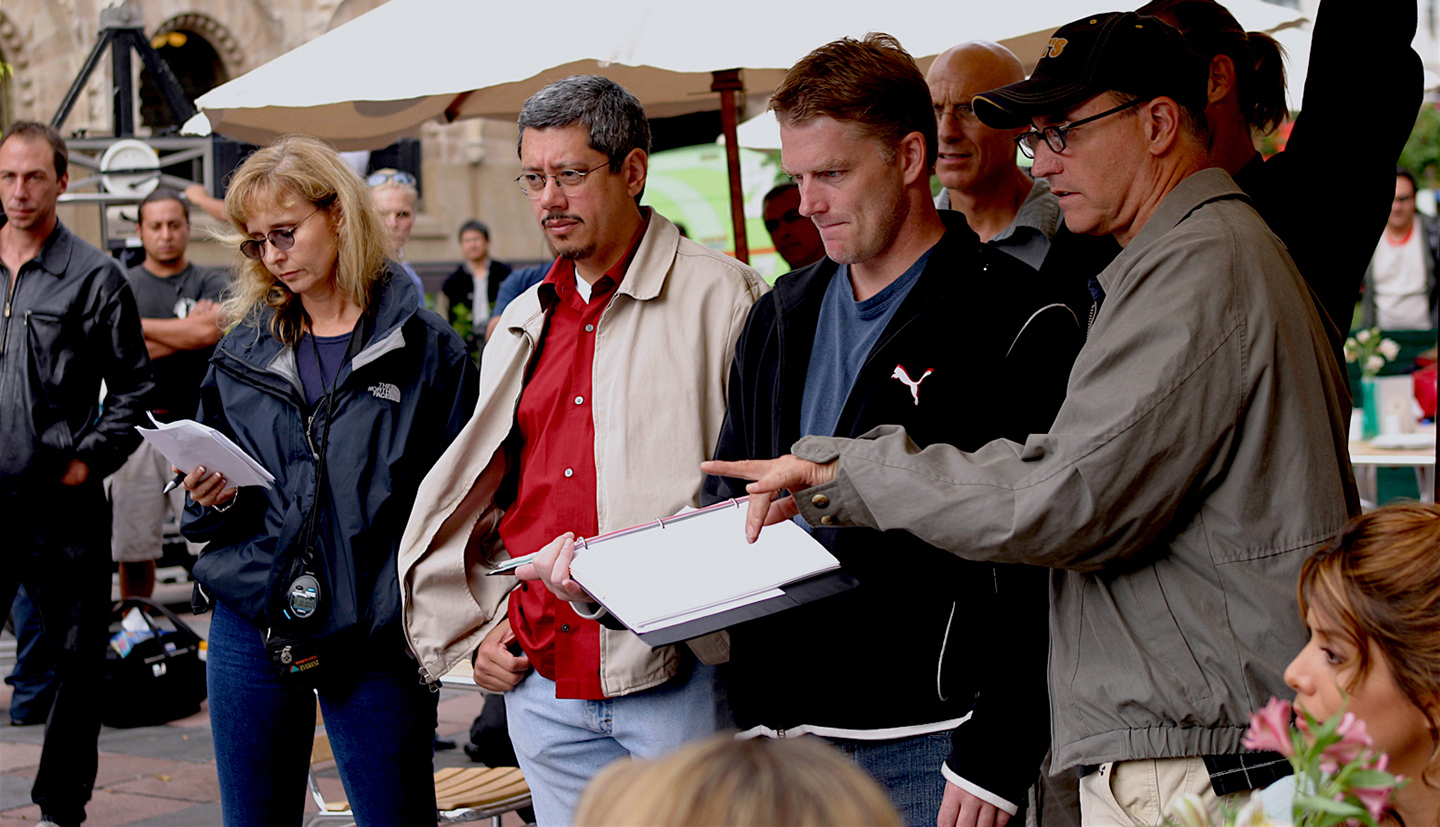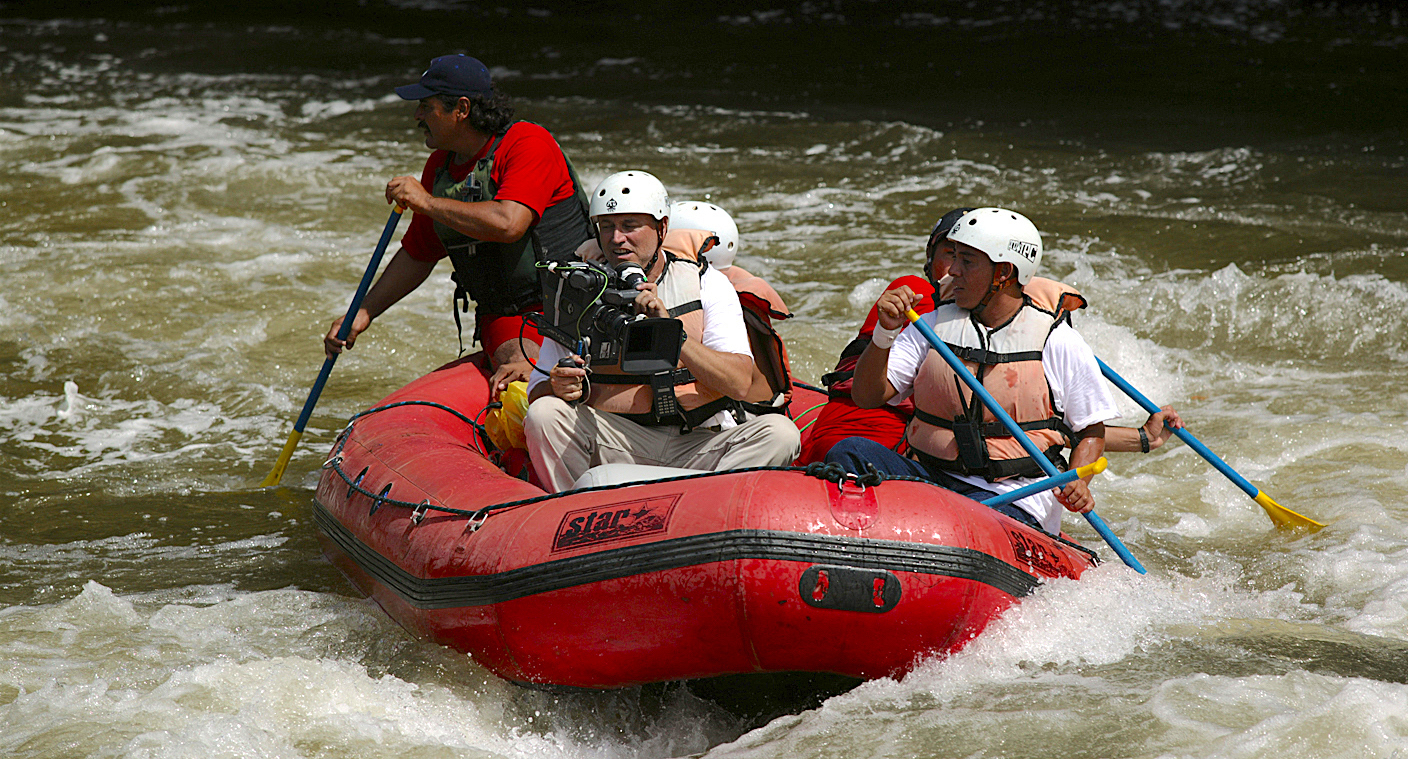 With his focus on his family, Caso instructed his agents to look out for a job that wouldn't take him too far away from Los Angeles and that would hopefully last for a while, so he could provide some type of stability for his children. It was a tall order in an industry known for its nomadic conditions, but his agents responded with the updated Hawaii Five-0, which Caso worked on for four seasons, and which afforded him the chance to be present for his son's and daughter's important high-school events.

Caso photographed the action and drama of Hawaii Five-0 amid a multicolored paradise, primarily with Arri Alexa cameras, using Panavision Primo 11:1 and short Angenieux Optimo zooms. Finding inspiration in the environment, the cinematographer chose to enhance the existing colors of the locations. As reported in a Markee magazine piece by Michael Fickes, Caso noted, "The natural light coupled with more density creates more saturation without the addition of artificial color. And it's fun for me. The material is different from what I've shot in the past. It enables me to make use of enhanced color, a new style for me."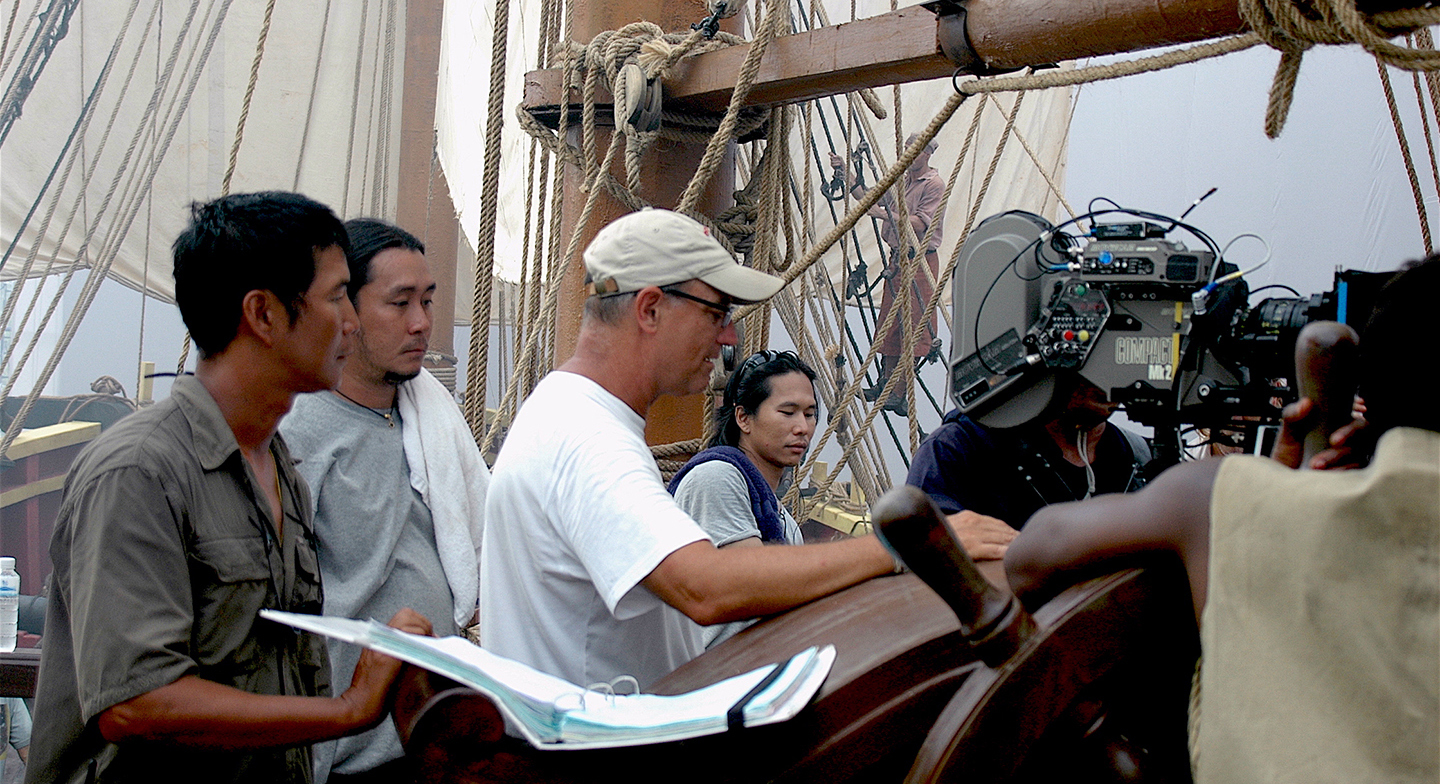 Caso's other recent credits include episodes of the series Satisfaction, American Gothic and Still Star-Crossed, as well as the pilots for The Americans and Reverie. At press time, the cinematographer was at work on the upcoming ABC series For the People.

Beyond his work behind the camera, Caso has offered his time and energy to numerous projects for both the Academy of Television Arts & Sciences and the ASC. For the Society, he was a member of the Digital Intermediate Subcommittee during a time when the industry was working out the many intricacies of the nascent DI process and planning for its future. He was an executive committee member for the Cinematography Peer Group at the Television Academy from 2000-'02, and he served as a Television Academy Governor for two consecutive terms, from 2002-'06. He has also hosted interns for the Television Academy's Internship Program on the series Journeyman, Trauma and, most recently, For the People.
For those looking to join and advance in the camera department, the cinematographer offers this advice: "Make friends, have a good work ethic, and be willing to start at the bottom to invest in your future. Be willing to put in the time. Work your way up, and don't give up."
But he also concedes that the opportunities he's had have not just been the result of hard work and diligence. "In recent years I have become more aware of the struggle women and people of color have in breaking into this industry — an industry that has been, for the most part, historically run and occupied by white men," Caso observes. "And I'm saying this as a white man, one who deeply regrets not waking up to this fact sooner. I am trying my hardest to remedy this in the remaining years of my career. It is for us to acknowledge the problem, and for us privileged white men to enact the needed change. I applaud any measures taken to level the playing field.
"I would also welcome a concerted effort in the future for the various guilds, unions and Contract Services to develop new paid internship programs, or expand existing ones, to properly train and initiate upcoming hopefuls into the talent pool of crews," he continues. "This would standardize methodology and create more efficiency in ensuring productions [would be staffed] with qualified people. It would also provide a more equal opportunity for minority and less-advantaged people to get a break into the business."

Following that train of thought, Caso concludes, "I am grateful to the many people who extended a hand and opened a door for me so that I could have a career. I hope we, as an industry, continue the tradition of fostering new talent into the field. We just have to remember that whomever we decide to foster doesn't have to — and maybe shouldn't — look exactly like us."


Caso will receive the ASC Career Achievement in Television Award on February 17 during the 32nd annual ASC Awards for Outstanding Achievement in Cinematography.
UPDATE: Watch Caso's complete ASC Awards presentation video here.