ASC Close-Up: Stephen McNutt
"Study light in your everyday life, always support your director 100 percent, and always do your best to stay true to the spirit of the scene."
ASC Staff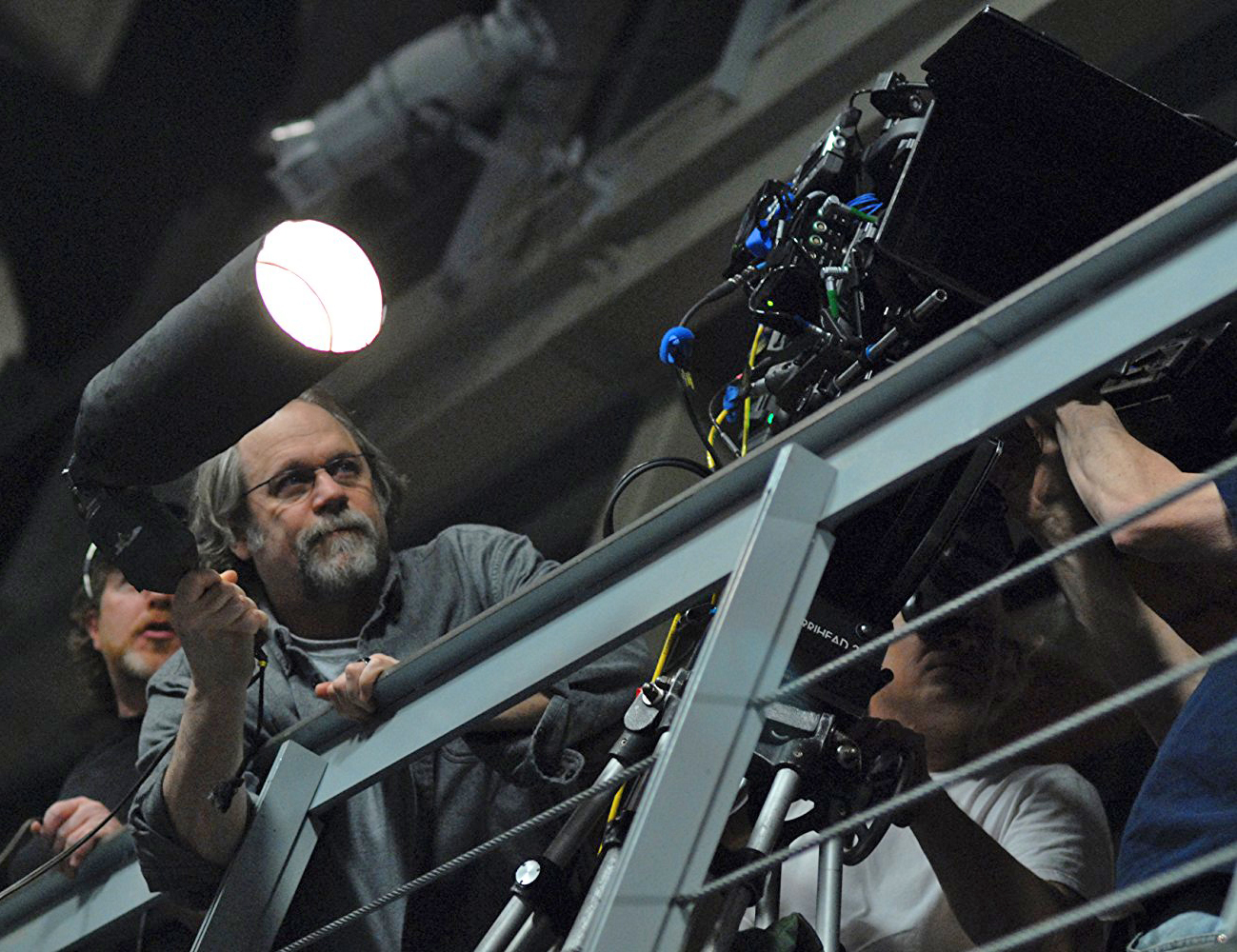 When you were a child, what film made the strongest impression on you?

The Wizard of Oz, Darby O'Gill and the Little People, The Tingler, House on Haunted Hill and The Monkey's Paw. I saw all the Sinbad movies; I liked Ray Harryhausen's special effects.
Which cinematographers, past or present, do you most admire?
[ASC members] Gregg Toland, Gordon Willis, Vilmos Zsigmond, Robert Richardson, Caleb Deschanel, Sven Nykvist, Néstor Almendros, Jeff Cronenweth and John Toll. If I was ever trying to emulate anyone, I think it would be Conrad Hall [ASC].
What sparked your interest in photography?
I was dating a graphic designer in the Seventies, and we'd go out and take pictures. I borrowed my brother's camera. When I found myself spending Friday nights in the darkroom, I knew I was interested in photography.
Where did you train and/or study?
I was in a rock band and studying music at Western Michigan University, but decided it wasn't really my spirit. I made a small film for a class that turned out really well. I found that I understood the process. It seemed natural. I continued cinema studies at Southern Illinois University, then decided on New York City, where I really started to learn the craft.
Who were your early teachers or mentors?
My first film teacher at WMU, Wanda Herman, and cinematographers Charlie Hawkins and Ernie Vincze [BSC]. Ernie was a big part of opening the door to New York; it's a very hard door to open.

What are some of your key artistic influences?
Ingmar Bergman, Luis Buñuel, Sergio Leone, Spielberg, Scorsese, the Maysles Brothers, the artist Michael Snow, and Ed Emshwiller. A big one was the filmmaker Maya Deren. My brother — he's a sculptor and painter — and my aunt and uncle, who were painters.
How did you get your first break in the business?
My first job as an assistant was at Film Five Associates in New York. I was first AC for an operator named Robert Wagner on one of Film Five's commercials, and a few weeks later he called me to first on the C camera for a movie called The Soldier.
What has been your most satisfying moment on a project?
On the TV series Caprica, I started fiddling with the images and changing various settings on an early-digital [Sony] F900's Master Setup Unit. Watching through the eyepiece, my operator asks, 'What are you doing, man? This looks amazing.' I was creating texture using the digital spirit, and burning the image in. Nobody could change it. You can't do that anymore. My work on Battlestar Galactica was also done like that.
Have you made any memorable blunders?
I was assisting on a project in New York City and they wanted the short eyepiece — and I couldn't find it. I started freaking out, but I retraced my route and found it, in its case, in the middle of a busy crosswalk. I picked it up, walked back with it, and we put it on the camera. The universe was looking out for me that day. It was really remarkable.
What is the best professional advice you've ever received?
Study light in your everyday life, always support your director 100 percent, and always do your best to stay true to the spirit of the scene.
What recent books, films or artworks have inspired you?
I'm inspired by the new freedom of television. Utopia, The Handmaid's Tale, The Crown, The Leftovers, Outlander, Game of Thrones, American Horror Story, so many — and the movies The Girl With the Dragon Tattoo, Fight Club, Children of Men, Minority Report, Cloverfield, 28 Days Later, Near Dark, Close Encounters, McCabe & Mrs. Miller and Days of Heaven.
Do you have any favorite genres, or genres you would like to try?
I love science fiction and fantasy, but I'd also really like to shoot a Western.
If you weren't a cinematographer, what might you be doing instead?
I come from a blue-collar town, so who knows? I guess I could have been a welder. Not sure what I would have chosen. I'm glad I didn't have to find out.
Which ASC cinematographers recommended you for membership?
Three good friends of mine: Don McCuaig, Eddie Pei and John Newby.
How has ASC membership impacted your life and career?
It's been huge. It clearly gives you a certain amount of respect, and I'm so grateful that they saw that my work was good enough to allow me to share the table with them. It is, and continues to be, an amazing honor for me.
You'll find McNutt's personal site here.