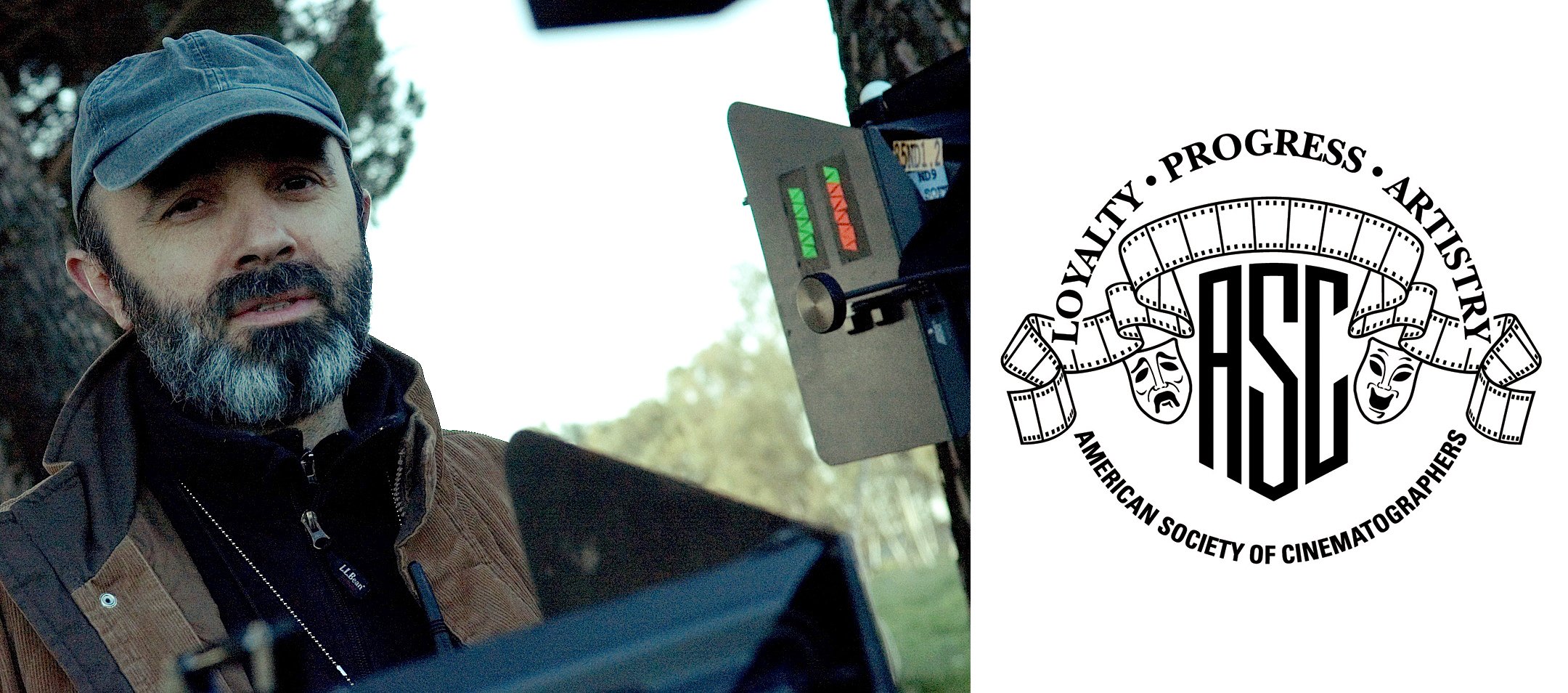 ASC Close-Up: Alik Sakharov
"This is a truly continuous process. It's not really books, films or artworks — it is mostly people who inspire me."
ASC Staff
When you were a child, what film made the strongest impression on you?
Aleksandr Dovzhenko's silent film Earth, and Andrei Tarkovsky's film The Mirror.
Which cinematographers, past or present, do you most admire?
Danilo Demutsky, from Ukraine; Sergey Urusevsky, from Russia; and Gordon Willis, ASC, from the USA.
What sparked your interest in photography?
Black-and-white images in general. Taking pictures at an early age — 11 or 12. Processing the film and printing pictures in the darkroom. The whole process was akin to magic. It hooked me immediately. Many years later, I am still under its powerful grip.
Where did you train and/or study?
I have no formal higher education in photography or cinema. As a boy, from 11 to 13, I attended an afterschool photo program in Moscow's House of Culture in the Krasnopresnenskaya district.
Who were your early teachers or mentors?
The instructors in the photo program at the House of Culture — I don't remember their names.
What are some of your key artistic influences?
The films of Andrei Tarkovsky, Aleksandr Dovzhenko, Ingmar Bergman, Michelangelo Antonioni and Stanley Kubrick.
How did you get your first break in the business?
In the Eighties I did a lot of industrials, eventually progressing to shooting music videos, commercials, and then films — low-budget films, that is. After that, things started really 'snowballing' into the career of a real cinematographer. After five or six features, I ended up shooting the pilot of The Sopranos, and on and on it went.
What has been your most satisfying moment on a project?
There is not one moment — there are moments! Many moments on many projects can at times bring tremendous satisfaction. It all depends.
Have you made any memorable blunders?
Who does not? I'm sure I have.
What is the best professional advice you've ever received?
Want to be somebody? Don't think too much. Just get out there and start doing it. If you have something worthy to bring to the table, people will notice.
What recent books, films or artworks have inspired you?
This is a truly continuous process. It's not really books, films or artworks — it is mostly people who inspire me. Chief among them are Andrei Tarkovsky, Yuri Norstein, Eduard Nazarov, Ingmar Bergman, Stanley Kubrick and Michelangelo Antonioni.
Do you have any favorite genres, or genres you would like to try?
Poetic cinema.
If you weren't a cinematographer, what might you be doing instead?
I am doing it already, and that is directing.
Which ASC cinematographers recommended you for membership?
The late Harris Savides was my main sponsor, along with Sol Negrin and Julio Macat.
How has ASC membership impacted your life and career?
It made/makes one matter. Still does.
You'll find more about Sakharov here.