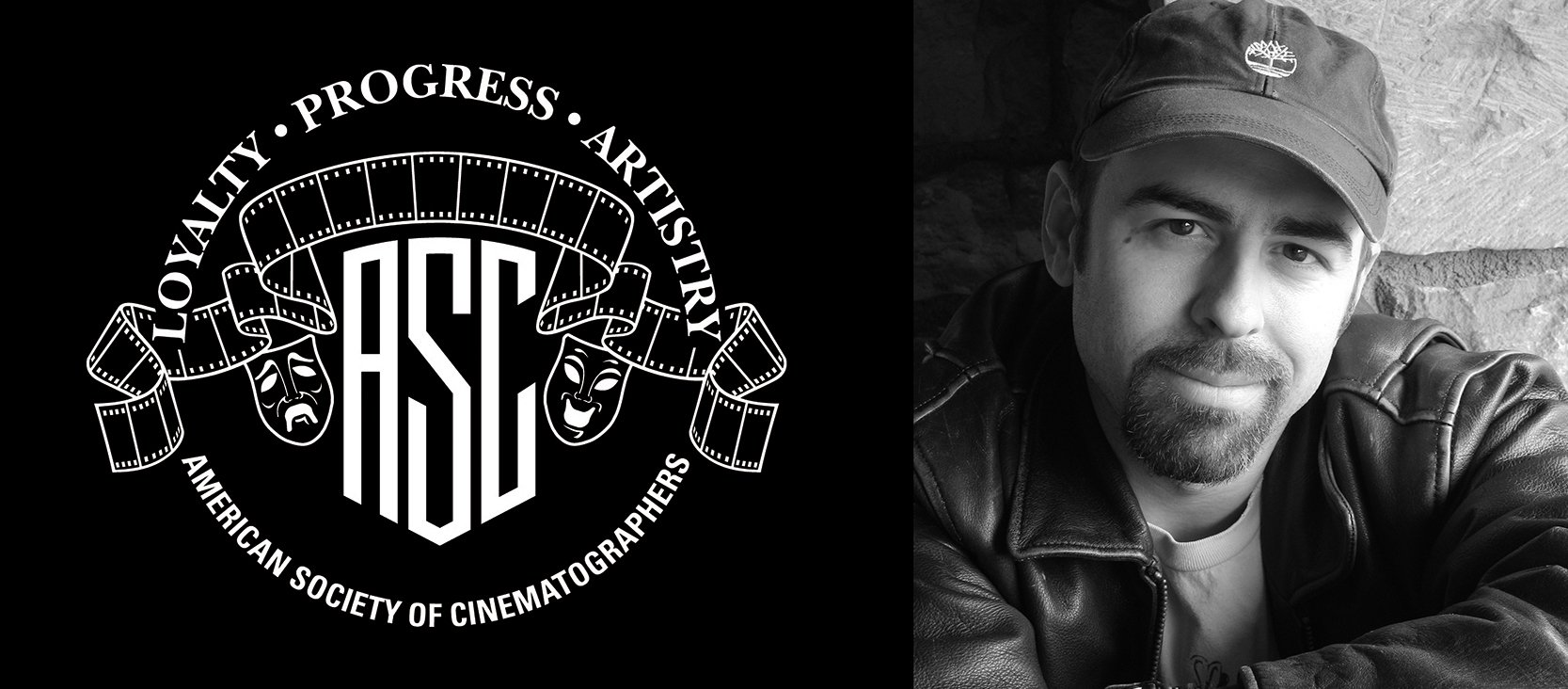 ASC Close-Up: Christopher Probst
"Membership for me is not about boasting the initials behind my name — it's about contributing to the Society and the art form as a whole."
ASC Staff
When you were a child, what film made the strongest impression on you?
My first memory of going to a cinema was seeing the original Star Wars and my jaw hitting the floor. I was 6, and the opening image of that film set me down a path to the Dark Side (of lighting) that I never fully recovered from.
Which cinematographers, past or present, do you most admire?
My all-time No. 1, now and forever, is Conrad L. Hall, ASC. He was constantly reinventing himself and pushing his work forward. His last film, Road to Perdition, is a master class in cinematography.
What sparked your interest in photography?
Growing up at the dawn of the blockbuster era, I was drawn to visual effects. Studying the cinematography behind visual-effects techniques then broadened my desire to tell full stories through images, and not just make spaceships fly.
Where did you train and/or study?
I was an electrical-engineering major at Arizona State when I decided I could apply my affinity for technology to cinematography. The community college in Scottsdale had a vibrant film program — so that, and a mountain of AC back issues, comprised my film education before I moved to Los Angeles and entered the ranks as a camera assistant.
Who were your early teachers or mentors?
Denis Lenoir, ASC, AFC was one of my early mentors. He is a master at handheld, and I use his guidance on operating daily in my own work. Secondly, I surreptitiously used my role as a writer for AC magazine to break into dozens of my favorite cinematographers' homes, tie them to a chair, and ask them anything I wanted. So, basically the entire roster of the ASC?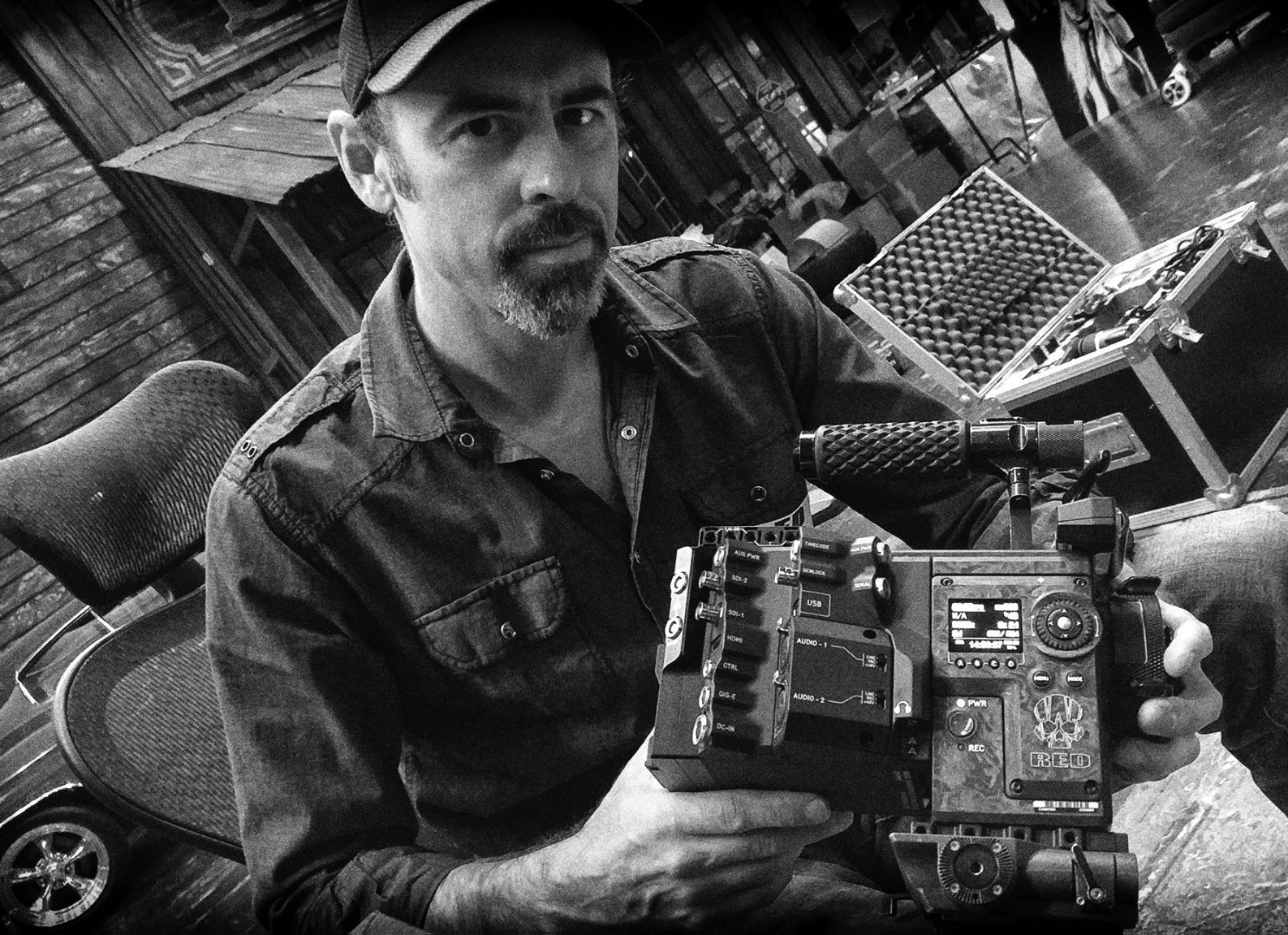 What are some of your key artistic influences?
Having knowledge of history, science, technology and mechanical designs — as well as art, pop culture, and a broad range of films — all inform and inspire you as an artist and problem-solver, even on a subconscious level.
How did you get your first break in the business?
I moved to L.A. and announced, 'Here I am!' — and then started working on ultra-low-budget features in the mid-Nineties.
What has been your most satisfying moment on a project?
That rare time the image becomes transcendent, and takes on a meaning and emotional impact beyond what you hoped for. It may not happen every day, but when you strike that balance, it's a gratifying feeling.
Have you made any memorable blunders?
Mistakes are what build and define your cinematographic toolkit, and I feel the struggle is what defines you as an artist and what 'sticks' in that kit. A reward hard earned is much more appreciated than one that just falls in your lap.
What is the best professional advice you've ever received?
'Be a rock.' Many people come to Hollywood as such multi-hyphenates that no one can pinpoint exactly what they are. A rock is planted firmly in place, knows what it is, and sticks to that.
What recent books, films or artworks have inspired you?
It's an exciting time with the renaissance of television filmmaking. These shows are truly capitalizing on the long-form canvas of series storytelling, where you can really invest yourself in the characters. The quality rivals even the best theatrical films.
Do you have any favorite genres, or genres you would like to try?
I do a lot of sci-fi and visually complex work, but I'm also a sucker for a good Victorian drama — so anything in England with overcast skies and old buildings you can't rig to would be just peachy. A Western would be fun to tackle visually, too.
If you weren't a cinematographer, what might you be doing instead?
I love film editing, as well as writing in general — and I have a passion for music and used to be a musician in a former life. I also build handmade guitars from scratch in my dwindling free time.
Which ASC cinematographers recommended you for membership?
Daniel Pearl, John C. Newby and Peter Collister.
How has ASC membership impacted your life and career?
Having worked in and around the Society for almost 25 years, membership for me is not about boasting the initials behind my name — it's about contributing to the Society and the art form as a whole. Becoming a member allows me to get much more involved in that regard, and I'm so honored to contribute to the ASC in any way possible.
Photo by Jarred Land
You'll find Probst's personal site here.