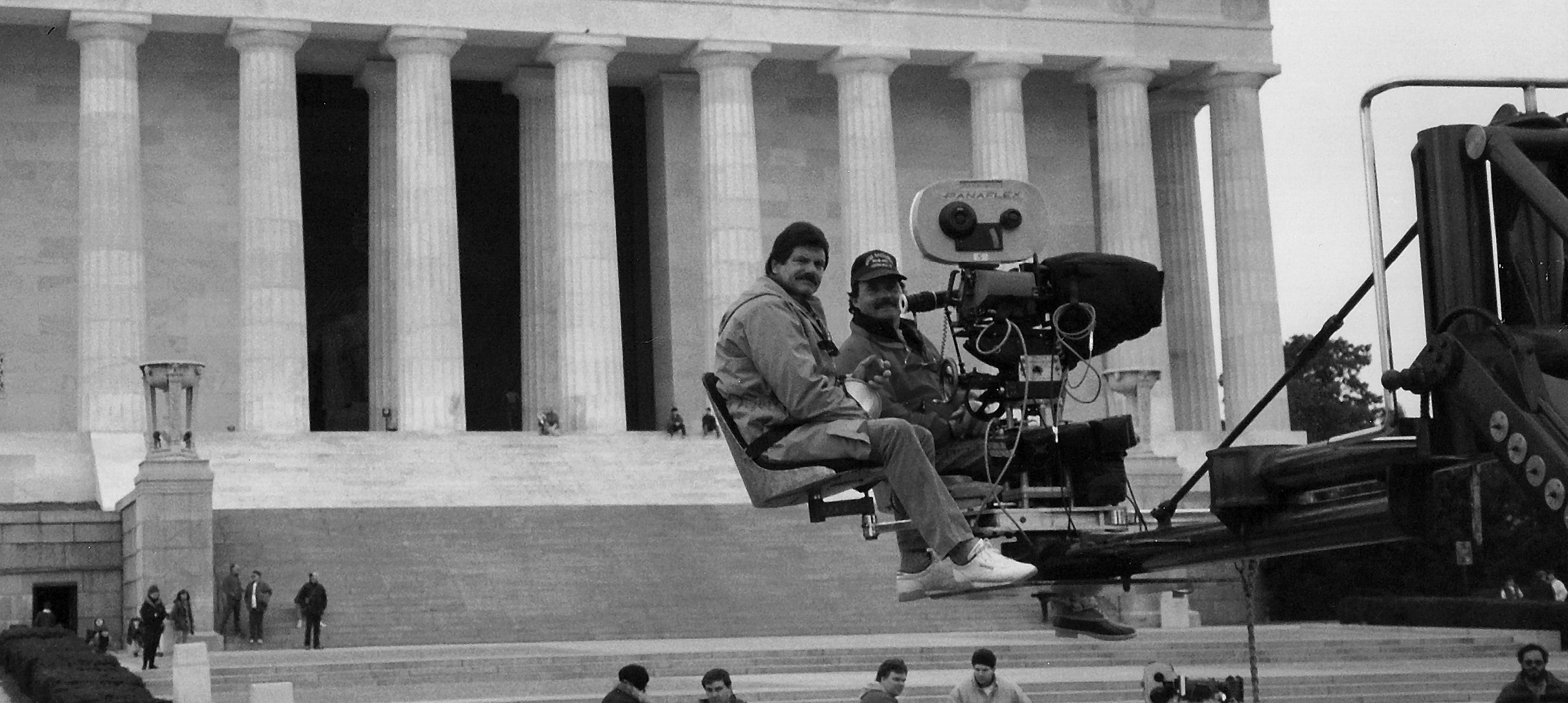 ASC Close-Up: John C. Flinn III

Get to know the cinematographer who helped change the look of television with such classic shows as Hill Street Blues, Magnum P.I. and Babylon 5.
ASC Staff
American Cinematographer: When you were a child, what film made the strongest impression on you?
John C. Flinn III, ASC: It was 1953's Shane — Alan Ladd, Van Heflin and Jack Palance. Loyal Griggs, ASC won an Academy Award for this movie, and George Stevens was nominated for directing. The look and direction were amazing. A great Western.
Which cinematographers, past or present, do you most admire?
ASC members Robert Surtees, Conrad Hall, Bernie Guffey, Billy Fraker, Richard Kline, Richard Rawlings Sr., Monroe Askins Sr. and Freddie Young. Robert Morrison, as well.
What sparked your interest in photography?
As a child, I had an Eastman Kodak Baby Brownie Special. I still have it! Then I got an 8mm Keystone three-lens-turret magazine camera, and then a 16mm Cine-Kodak single-lens magazine camera. I still have those as well.
Where did you train and/or study?
My first day in camera was as a second assistant cameraman, and I knew nothing, so every day thereafter was school on the set. I took a lot of notes!
Who were your early teachers or mentors?
My teachers were the first-assistant cameramen I worked with. I was lucky to work at all the major studios at that time, and each studio had a different way of doing this or that, so it was a great opportunity to be able to learn from all those assistants. They were great.
What are some of your key artistic influences?
[ASC members] Bernie Guffey, for From Here to Eternity; Conrad Hall, for In Cold Blood; William Fraker, for Paint Your Wagon, Rosemary's Baby and Bullitt; Vilmos Zsigmond, for McCabe & Mrs. Miller; Allen Daviau, for Bugsy; Gordon Willis, for The Godfather; and Richard H. Kline, for Camelot. I was working part-time as an usher at the Warner Beverly Hills Theatre when I first saw Lawrence of Arabia, shot by Freddie Young. It was one of the most beautiful films I had seen. Later came Doctor Zhivago and then Ryan's Daughter. Young's work made a big impression on me.
How did you get your first break in the business?
My dad was director of advertising and publicity for Columbia Studios, and with his permission I went by and talked to camera-department head Bill Widemeyer, and told him that I really wanted to pursue this profession. About three weeks later, I got a call from him. He asked me if I could be at the Columbia Ranch in an hour, to be a second assistant cameraman. I said, 'Sure — do they know I don't know anything?' He said, 'They know you're new.' So I reported to the set, and the first assistant director called out to cinematographer Fred Jackman [Jr., ASC], who was up on the crane. Fred said, 'Yeah?' I said, 'My name is John Flinn and I don't know a thing.' He said, 'Lower the arm.' And as it was coming down, he said, 'You're the first son-of-a-bitch that's told me the truth.'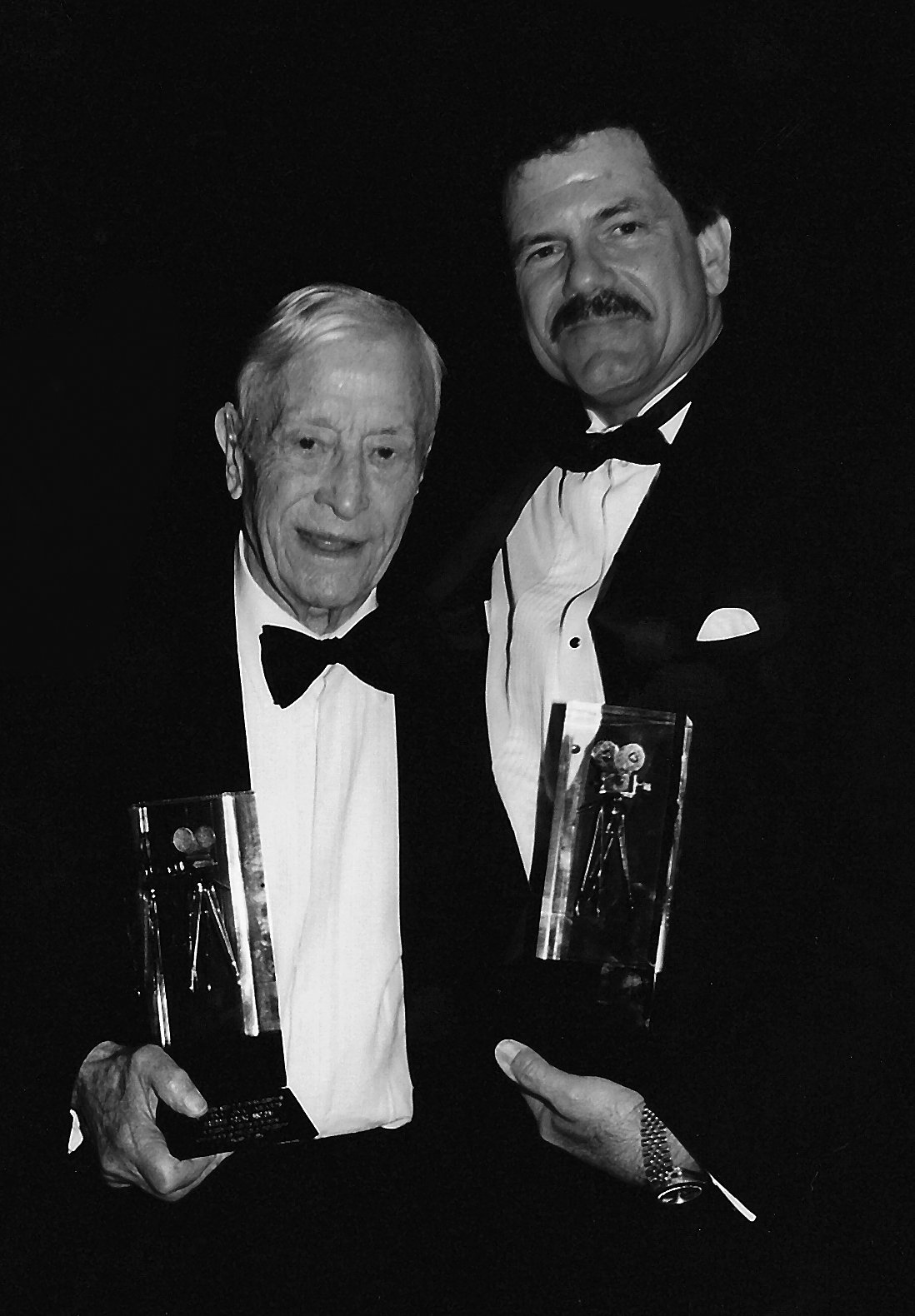 What has been your most satisfying moment on a project?
In 1993, I received the ASC Award for Outstanding Achievement in Cinematography in a Regular Series for Jake and the Fat Man, and Freddie Young received the ASC's International Award that same night. He got a kick out of it when I told him I was an usher at the theater when Lawrence of Arabia played. The two of us had our picture taken together holding our awards, 31 years after Lawrence of Arabia. That was a huge moment in my life and in my career.
Have you made any memorable blunders?
I have made quite a few, and learned from them.
What is the best professional advice you've ever received?
Preparation is the key to success.
What recent books, films or artworks have inspired you?

I really enjoy Ansel Adams' The American Wilderness. His black-and-white photos are beyond impressive. It never gets old looking at those great pictures.
Do you have any favorite genres, or genres you would like to try?
I have had the opportunity to shoot a lot of Westerns, police shows, family shows and sci-fi shows — and I'm happy to still be out there shooting.
If you weren't a cinematographer, what might you be doing instead?
I really enjoy directing and acting.
Which ASC cinematographers recommended you for membership?
Chuck Wheeler, Gene Polito and James Crabe.
How has ASC membership impacted your life and career?
I remember printing the name of the director of photography on the slate and putting the "ASC" initials after his name, and wondered if I would ever have those letters after my name. In 1987, I became a member. It was truly the biggest honor of my life, and still is.