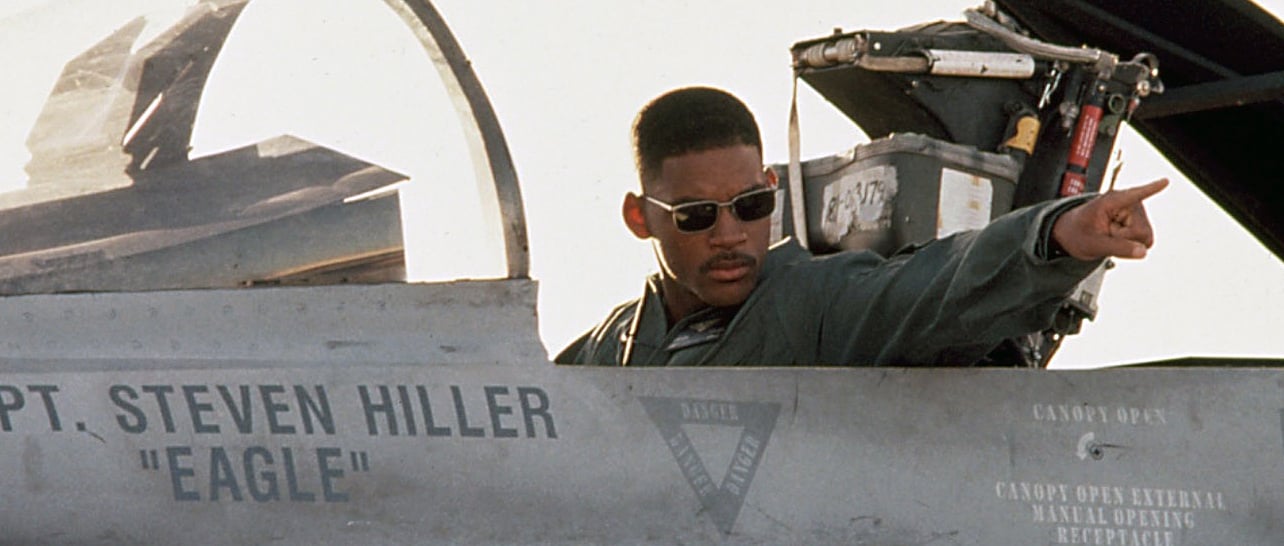 Beyond The Frame: Independence Day
Explosive visual effects work helped make this 1996 sci-fi epic a smash success.
David E. Williams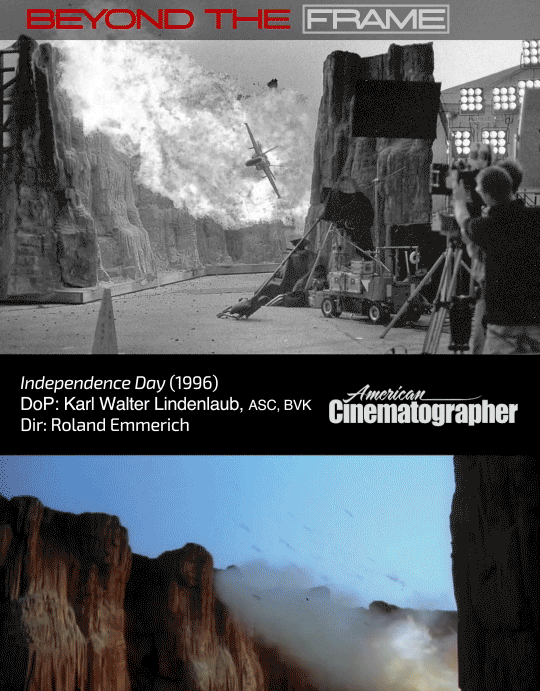 A high-speed unit rolls while filming an explosive in-camera effects shot for the sci-fi alien invasion hit Independence Day (1996), directed by Roland Emmerich and photographed by Karl-Walter Lindenlaub, ASC, BVK. (See AC, July 1996 for the complete production story.)
In this scene, Marine fighter pilot Captain Steven Hiller (Will Smith) leads an alien attacker on a high-speed chase through a desert canyon.

While the German cinematographer handled the film's live-action scenes — often supervising as many as four production units — it was visual effects cinematographer Anna Foerster who covered the film's outstanding miniatures work. She joined the ASC in 2012 after shooting features including Emmerich's stylish period drama Anonymous (2011) and action hit White House Down (2013).

Also of note in this shot was the work of veteran pyrotechnics expert Joe Viskocil, whose explosive efforts were showcased in many of the film's most memorable scenes, including the destruction of the Empire State Building and the White House. He shared an Oscar for Best Visual Effects for the picture with visual effects supervisor Volker Engel, mechanical effects supervisor Clay Pinney and visual effects supervisor Douglas Smith.