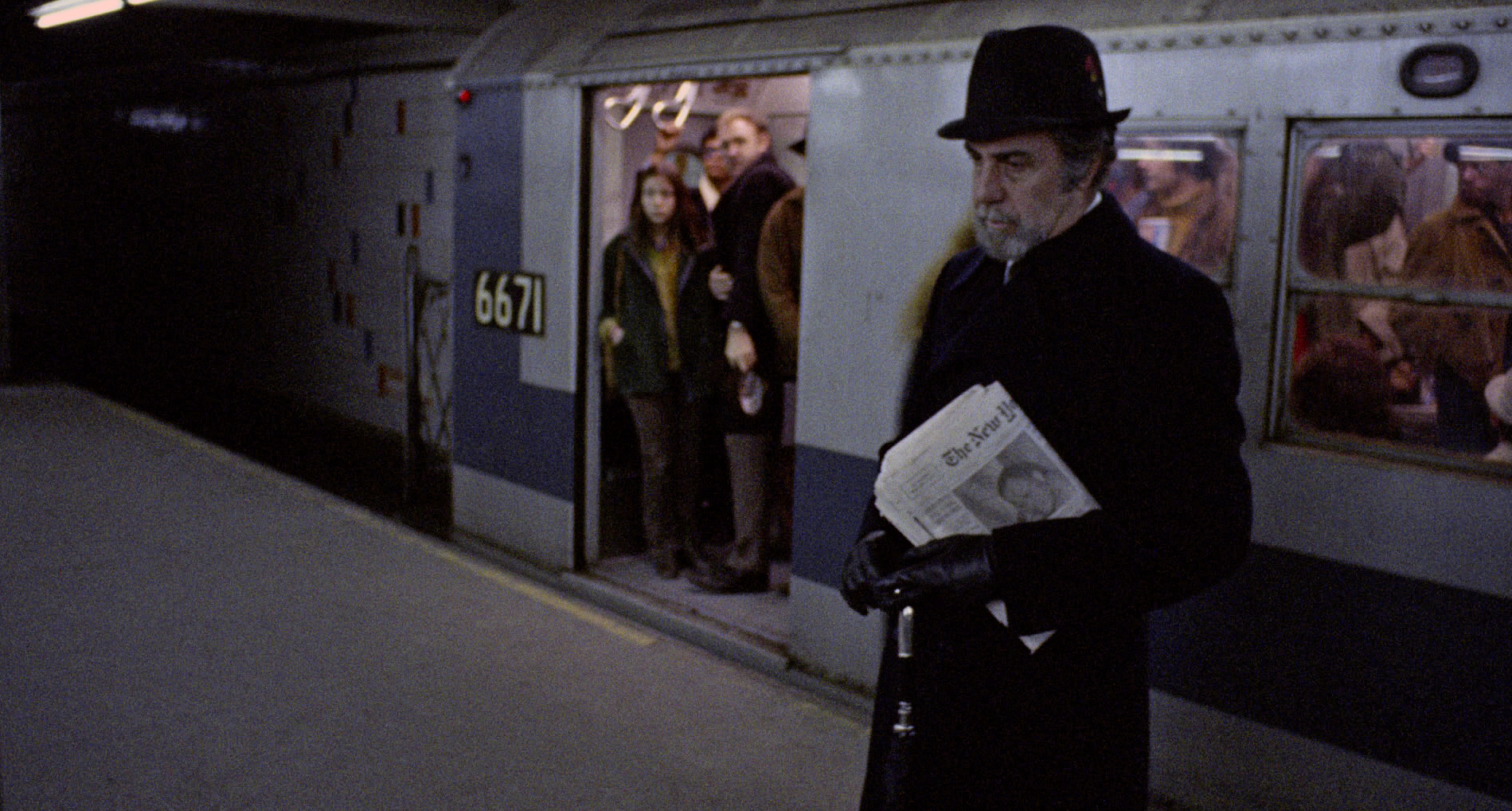 Owen Roizman, ASC The French Connection
Beyond The Frame: The French Connection
Shooting a classic scene from this iconic crime drama with director William Friedkin and cinematographer Owen Roizman, ASC.
David E. Williams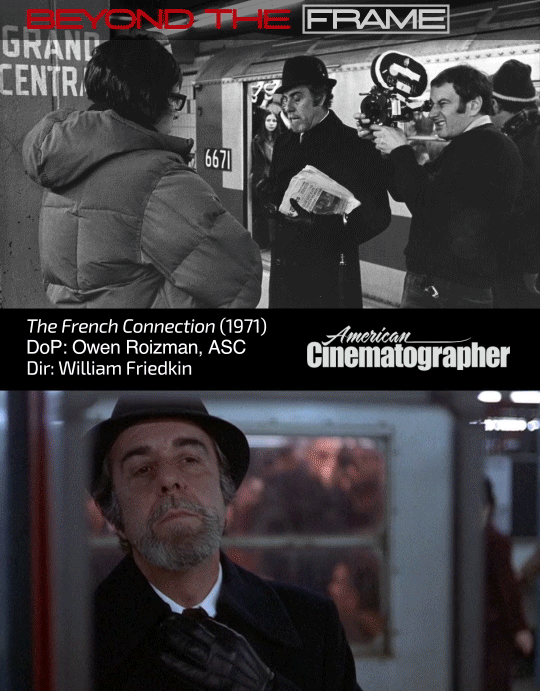 Director William Friedkin (back to us) and Owen Roizman, ASC (operating an Arri IIC) set up a mirror shot with actor Fernando Rey while filming The French Connection (1971) in a New York City subway station. In the sequence, NYC cop Popeye Doyle (Gene Hackman) trails his subject (Rey), who treats his tenacious adversary to some advanced cat-and-mouse play as he steps in and out of a crowded train car about to depart the station.
"To light that area and make all the setups we had to make, with all the extras we had to use, would have taken forever," says Roizman, "So I decided to shoot using only available light. It didn't look bright to the eye, but, as it turned out, I had more light down there than I had in any of the interior locations where I used my own lighting. In fact, I had about two to four times as much." While Roizman could have used lens filtration to balance the station's green-hued fluorescent lighting, he instead shot everything clean and left the color correction to the lab.
"The big problem was that the fluorescents on the platform were a different color from those on the train, which were warmer. At first I toyed with the idea of changing all the lamps in the subway cars, since there were only two or three cars to worry about, and then they would have matched the lamps on the platform. The lab could have made an overall correction and everything would have looked right and perfect. Instead, I did just the opposite. I let it go as it was, so that part of it looked a little blue and the rest looked a little warm. I think the scene looked more realistic that way, and it saved all the time that would have been needed to change the lamps."
Roizman earned an Academy Award nomination for his expert camerawork in the picture — his first of five, which also included The Exorcist, Network, Tootsie and Wyatt Earp — and he would later be honored with the ASC's Lifetime Achievement Award in 1997.
The French Connection was selected as one of the ASC 100 Milestone Films in Cinematography of the 20th Century.