Beyond The Frame: The Wizard of Oz
The Technicolor process added a vivid visual magic to this classic fantasy tale.
David E. Williams
While the difficult production of The Wizard of Oz (1939) would have four directors — including Richard Thorpe, George Cuckor, King Vidor and Victor Fleming (who would be finally credited) — MGM studio cinematographer Harold Rosson, ASC would see the production through from beginning to end, and earn an Academy Award nomination for his sumptuous color photography. The opening and closing credits, as well as the Kansas sequences, were filmed in black-and-white and tinted using a sepia-tone process.
Here, under the supervision of Rosson (foreground), the camera crew eases a blimped three-strip Technicolor unit through their forest set while trailing three of the film's iconic heroes:

The extreme amount of illumination required by the Technicolor filming process — with the cinematographer working with an effective ASA 5 rating due to the internal filtration and beam-splitting optics employed by the camera to separate individual red, green and blue records of the image captured by the taking lens — required extensive lighting, with the temperature on the set frequently topping 100°F.

The Technicolor DF-24 Beam Splitter Motion Picture Cameras — invented in 1932 — were manufactured to the company's specs by Mitchell Camera Corporation, with fewer than 30 made.

This example is from the personal collection of Richard Edlund, ASC: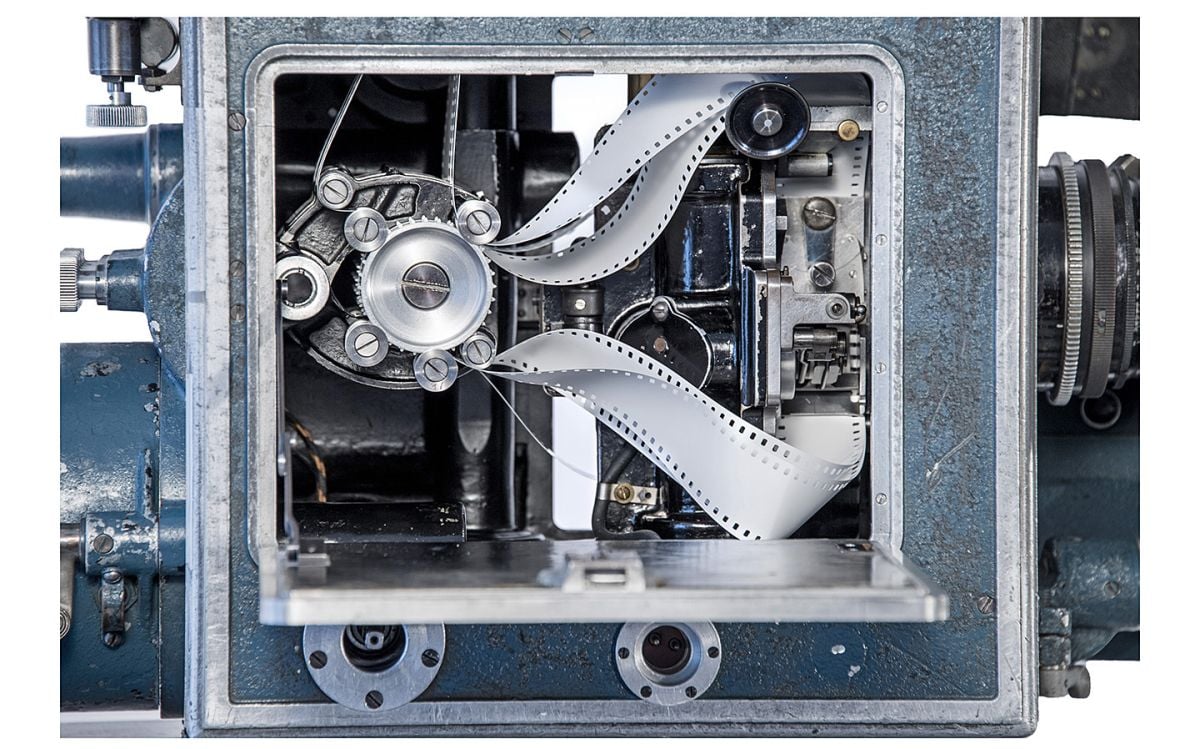 Here are two informative shorts on the Technicolor system and the company's unique printing process that brought its grandiose imagery to the screen: