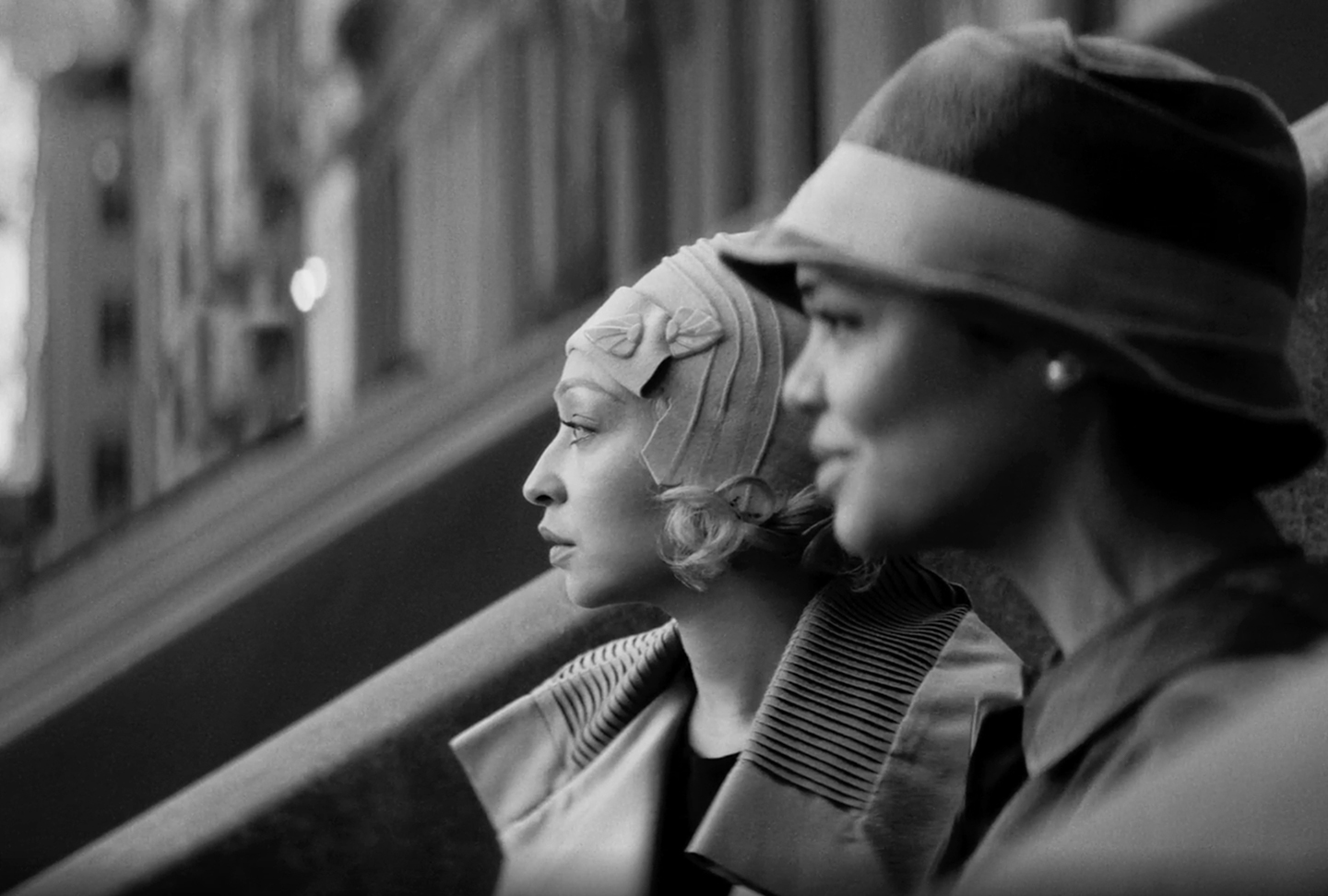 Clare (Ruth Negga, left) and Irene (Tessa Thompson) in Passing.
Bold Visions: Passing
Cinematographer Edu Grau, ASC, AEC in AC's special focus on independent productions — Part I of III.
Peter Tonguette
Cinematographer Edu Grau, ASC, AEC in AC's special focus on independent production — Part I of III.
Photos courtesy of Netflix
Cinematographer Edu Grau, ASC, AEC was immediately impressed with director Rebecca Hall's strong vision for Passing. When the two first met to discuss working together on the feature, Hall had already made two unconventional decisions for the adaptation of Nella Larsen's 1929 novel — the filmmakers would shoot in black-and-white and frame for the 1.33:1 aspect ratio.

"I was like, 'Wow, that's a great start,'" Grau says. And equally impressive, "She'd already done the hard work of getting it greenlit" — having persuaded the project's producers to support her stylistic choices. The cinematographer notes that such out-of-the-box thinking is what often draws him to first-time directors. "They have so much to prove that they put all the meat on the barbecue. They just go for it."
Set in Harlem in the 1920s, Passing — which premiered to critical acclaim at the 2021 Sundance Film Festival and was purchased by Netflix for a release later this year — recounts the thorny yet tender renewal of friendship between two light-skinned Black women who were high-school classmates: Clare (Ruth Negga), who "passes" as white, even to her racist husband, John (Alexander Skarsgard); and Irene (Tessa Thompson), who does not try to "pass" and whose husband, Brian (Andre Holland) is Black.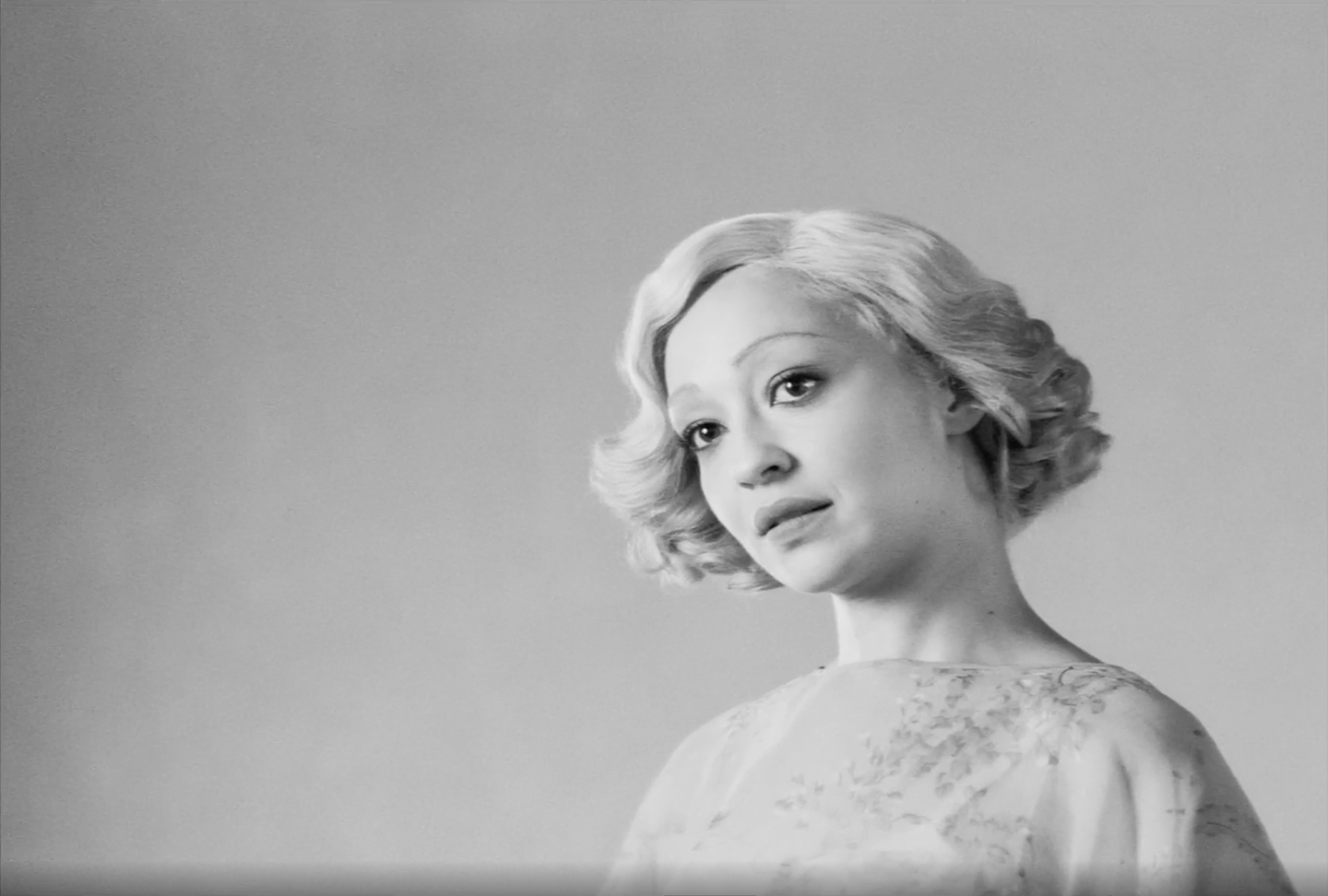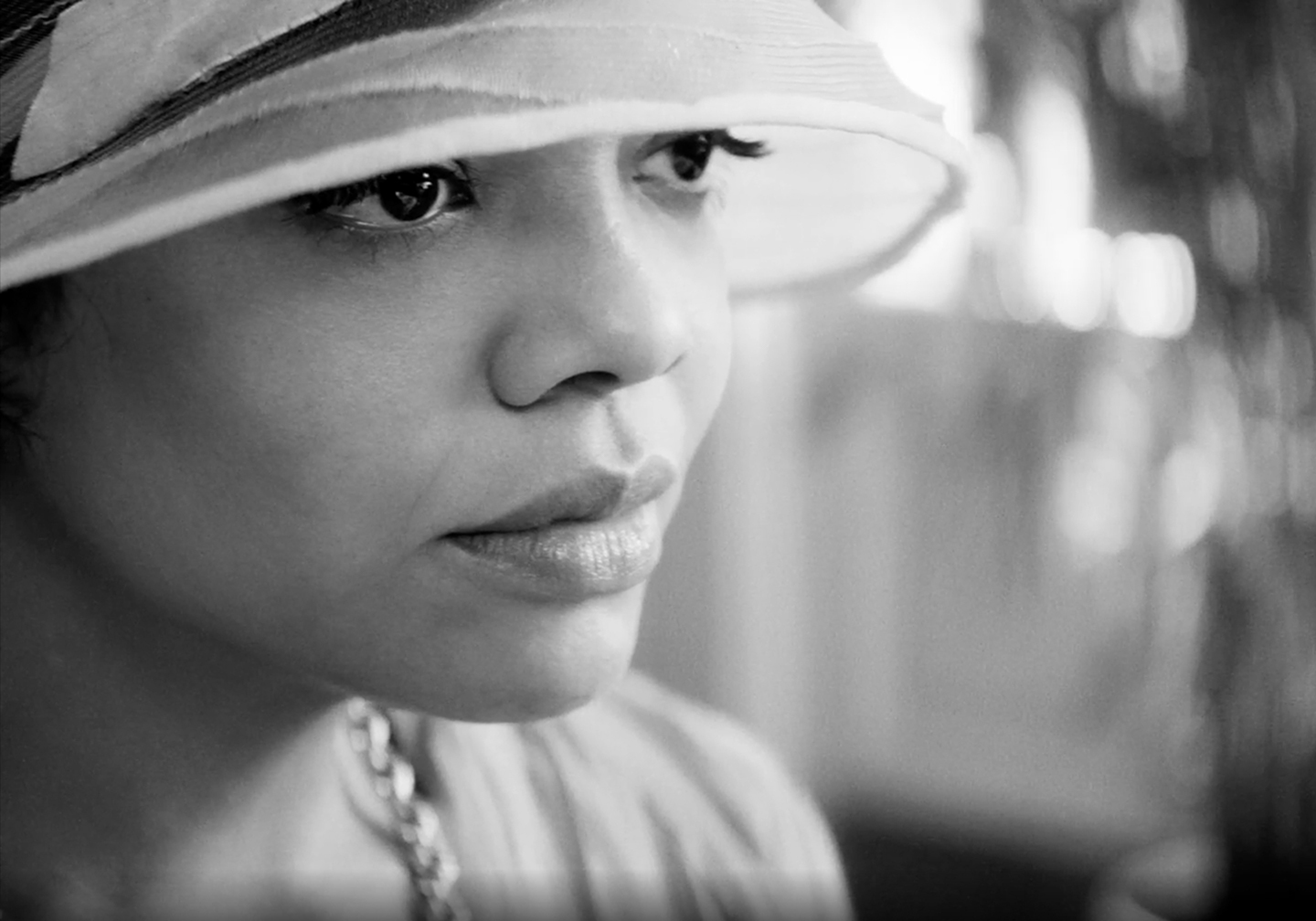 "It just struck me that the best way to make a movie about colorism was to take all of the color out of it," says Hall. Grau adds that the monochromatic palette also underscores the complexity of the story. "In black-and-white, there is also gray, and that's kind of the motor powering the film as well," he says. "What does it mean to be Black? What does it mean to be white?"

Adds Hall, "Nella Larsen presents a very binary world — she's constantly talking in terms of Black, white, male, female, gay, straight — and yet the book is hopelessly complex. There is nothing 'one or the other' about it."

"We shot with the Arri Alexa Mini, but we never saw the images in color, as we were very adamant about only seeing the movie in black-and-white," Grau says. "Color was totally unnecessary for us in this story!"

Hall had worked with Grau previously, albeit on the other side of the camera; she had performed in two films Grau photographed — The Awakening, directed by Nick Murphy, and The Gift, directed by Joel Edgerton.

"Rebecca and I are actually very close in age and similar in our taste in movies, demeanor and humor," says Grau.

"We had a shorthand very, very quickly," Hall notes.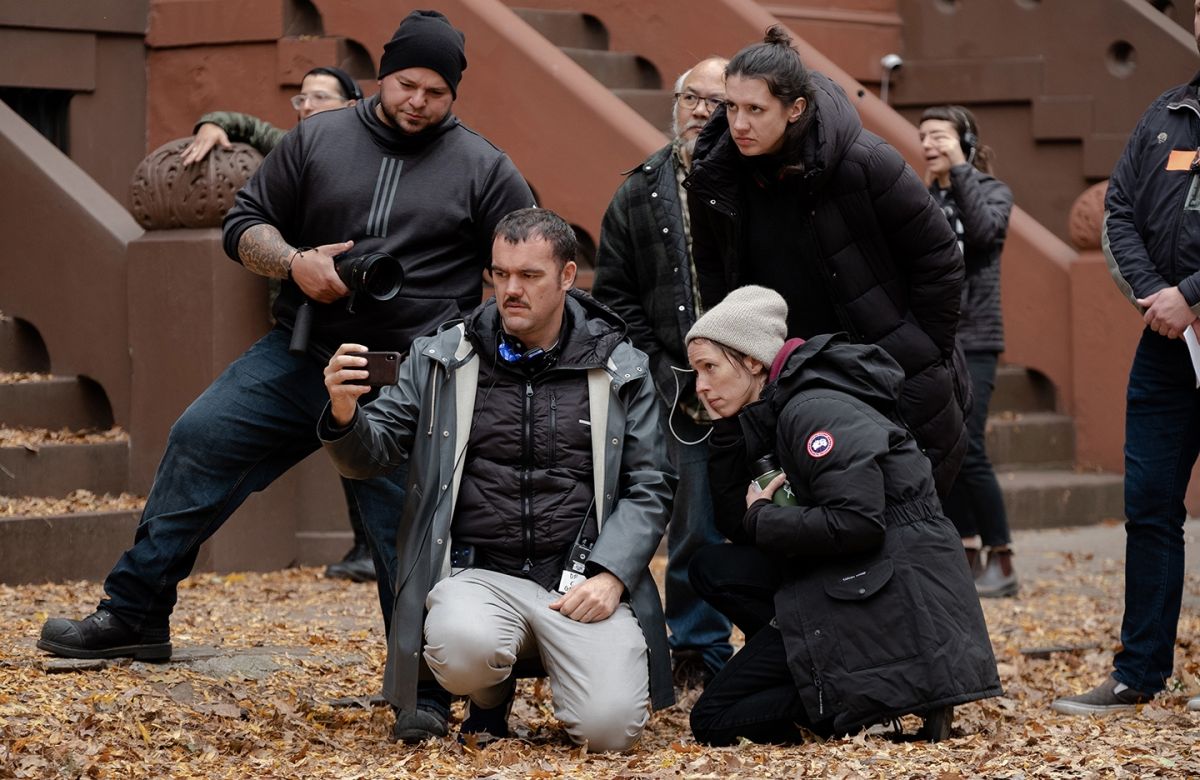 "We were at the edge of resolution and definition, but that's also kind of exciting, beautiful, edgy and strange."

Even more unorthodox than the movie's monochromatic presentation was the fact that the 1.33:1 aspect ratio was produced with the Arri Alexa Mini paired with anamorphic Lomo lenses.
Says Grau, "We shot with anamorphic Lomos to only use the 4:3 center of the image — losing more than 30 percent of the sensor — because we were looking for an unconventional approach and very unique lenses, and that combination gave us a painterly quality and a beautiful bokeh with dreamy highlights and very soft edges. No other lenses are close to the Round Front Lomos, and we felt that the overall approach was fitting for our movie, and also totally different from the black-and-white movies that have been produced recently."

This traditional square-ish frame gives the images a hemmed-in quality meant to suggest the boxes into which the characters have been placed. "That was one of the concepts: the beehive the characters live in," says Grau. "Clare is exploring the limits of this beehive. She's wondering if this is what the world is, or if we should think outside the box."

Hall notes that the square-style frame is also well suited to close-ups, which are integral to the storytelling. "This is a movie about faces — how we see them and how we watch them being seen," the director says.

Playing into the shape of the frame, Hall and Grau opted to create symmetrical compositions for Irene and looser angles for Clare. "Clare is freer, more poetic," says the cinematographer, "and our framing of her is sometimes a bit unpredictable."

Working with stops that were close to wide-open on the vintage Russian anamorphic lenses created striking shots with shallow depth of field that often border on blurriness. "We were at the edge of resolution, at the edge of definition, but that's also kind of exciting, beautiful, edgy and strange," the cinematographer says. "Those are all qualities that the film needed and the lenses helped to convey."

Grau's stylistic boldness is likely one of the qualities that caught ASC members' attention — as Grau was invited into Society membership earlier this year, which was a dream fulfilled for the Barcelona native. "I used to read American Cinematographer with my film-school pals. We learned so much reading this magazine!"

Grau adds that there was yet one more move the production put into play, which helped ensure the filmmakers' unique vision would be presented as intended. "We painted walls in awful shades of red or green," he says with a laugh. "This had two purposes. Mainly we needed to paint the walls, and we decided to choose a strong shiny color that could be easily selected in post if we needed to change the density of the wall on a particular shot or scene — but doing that also made sure the movie would never be seen in color!"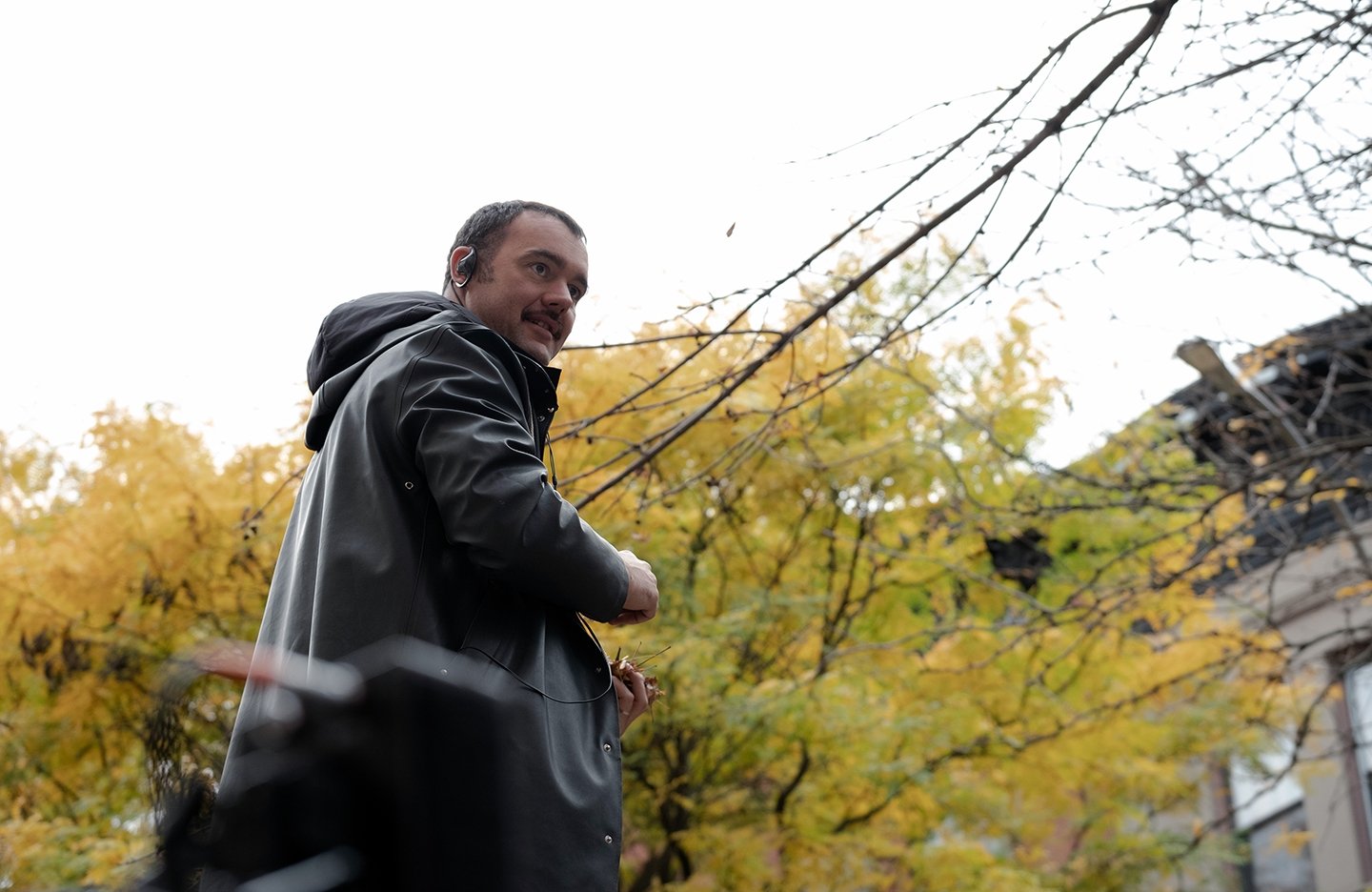 Tech Specs
1.33:1
Camera: Arri Alexa Mini
Lenses: Lomo Round Front Anamorphic