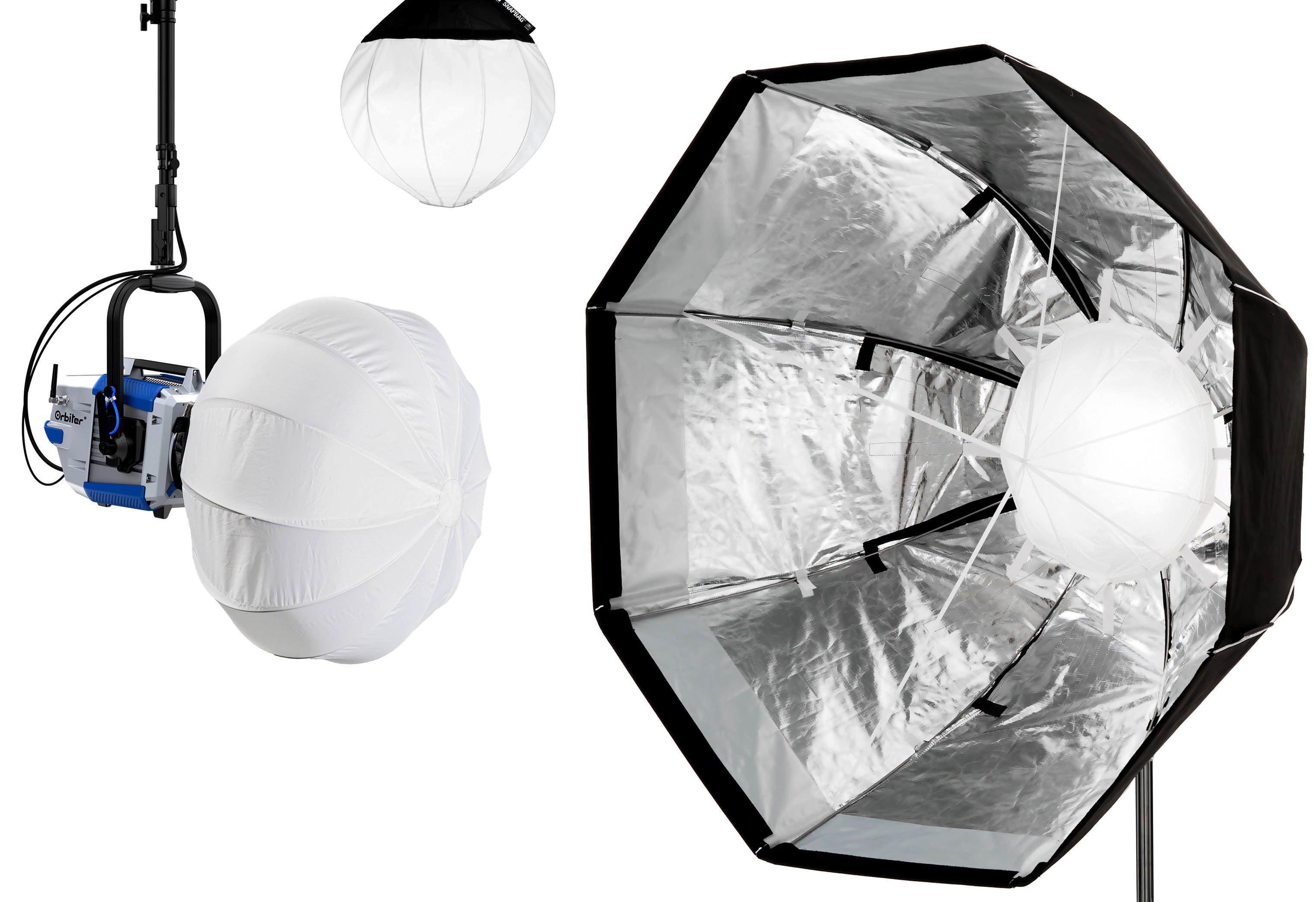 DoPChoice Announces Tools for Arri Orbiter
Snapbag Domes, Snapbag Lightbanks and the Octa 4 will begin shipping this winter.
ASC Staff
Snapbank Domes, Snapbank Lightbanks and the Octa 4 will begin shipping this winter.
DoPChoice has announced a new series of tools designed to enhance Arri Orbiter lighting fixtures.

Scheduled to begin shipping in winter 2020, the new products integrate Arri's bayonet-style mounting system for the Orbiter LED line with customized DoPchoice light modifiers.
Single-piece, lantern-shaped Snapbag Domes come rolled in their own pouches and can be snapped up fast and twisted onto the Orbiter's bayonet mount. These lightweight softeners are offered in two sizes, medium (19.7") and large (31.5").
Also available are rectangular Snapbag Lightbanks, which feature mounting poles and hook 'n' loop pads that come housed in their own storage pouches. These are available in two sizes, small (30.7" x 23.2" x 15.7") and medium (46.8" x 33.8" x 27.5").
Snapbag Lightbanks offer a pyramid baffle at the center of the system; this enables the Snapbag sidewalls to reflect light outward for even spread without diminishing intensity. The speed ring allows for rotation, facilitating quick horizontal or vertical orientation.
All Snapbags feature reflective fabric to intensify light output. In addition, a Magic Cloth diffusion panel can be easily attached to the front for even light distribution.
DoPChoice is also offering the Octa 4, a 4'-diameter octagonal softener designed for the Orbiter. It sets up via a pole and hook 'n' loop quick-mounting system and attaches directly to the center of the fixture with the bayonet twist mount. The fabric, shape and integrated pyramid baffle work together to enhance illumination and keep output smooth and pleasing. Octas can be used open-face or with an included front diffusion panel.
All DoPChoice tools for the Orbiter are compatible with standard-size Snapgrids. The self-unfolding and self-tightening light-control grids hook 'n' loop directly on front of the Snapbags — no extra stand is required.
Follow DoPChoice on Instagram.
Stay up to date with American Cinematographer on Facebook, Twitter and Instagram.