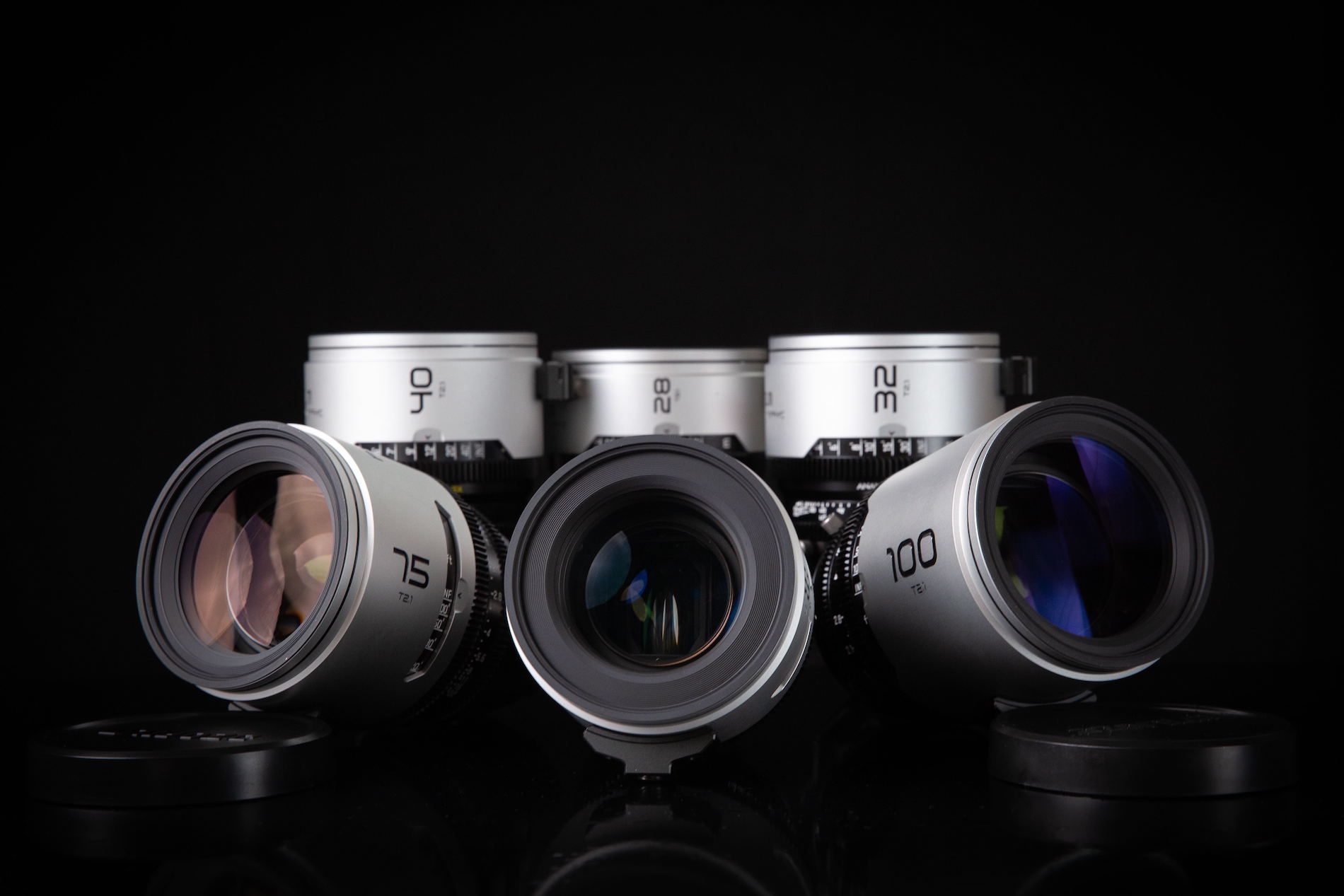 DZOFilm Launches 2 Lens Series, Completes Vespid Line
Six Pavo 2x anamorphic primes, two Tango zooms, and a 12mm Vespid prime have been announced.
ASC Staff
DZOFilm has launched the Pavo 2x Anamorphic and Tango Zoom lens series and completed its Vespid line with the release of a 12mm T2.8 VV prime.
Comprising six lenses covering focal lengths of 28mm to 100mm (T2.1/T2.4), Pavo 2x anamorphic lenses can be used with full-frame cameras when paired with DZOFilm's Marlin expanders.
Available with either blue or neutral coating, the Pavos weigh 42-56 ounces and have a front diameter of 95mm, making them suitable for drone and Steadicam applications. The 28mm, 32mm, 40mm, 55mm and 75mm are T2.1, and the 100mm is T2.4.
The lenses feature a built-in back-focus adjustment, enabling precise adjustment while adapting to different cameras or changing mounts.
Each Pavo 2x anamorphic lens lists for $5,499. A bundle of three lenses lists for $15,999, and the complete set of six lists for $30,999. Hard cases are included with purchase.
The Tango Zoom series consists of two T2.9 lenses, an 18-90mm and a 65-280mm. With optional servo compatibility, they can be integrated with ENG cameras, enabling remote control of focus, iris and zoom settings in diverse shooting scenarios. The lenses are equipped with a back-focus ring to enable adjusting focus within ±0.5mm.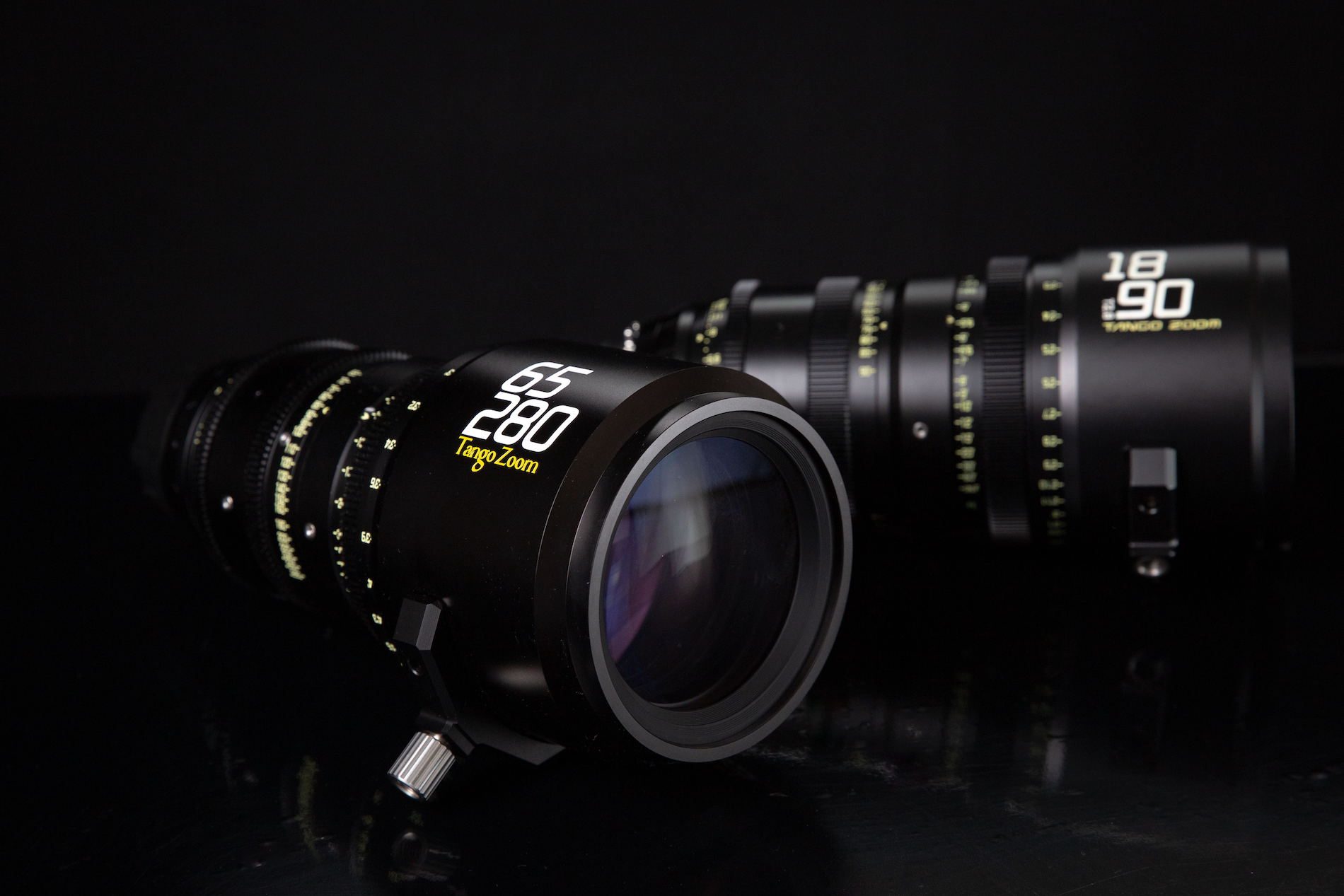 The Tango Zoom lenses are available now. The 18-90mm lists for $8,599, and the 65-280mm lists for $10,999. The lenses can be purchased as a set for $17,999. Hard cases are included with purchase.

DZOFilm's new Vespid 12mm completes the Vespid series. Measuring 2.8" long and weighing 1.6 pounds, the lens has a minimum focusing distance of 7.9" and a shorter working distance of 2.95". It is compatible with mainstream interchangeable PL/EF mount and DZOFilm Octopus adapters, and it can be equipped with 77mm thread filters.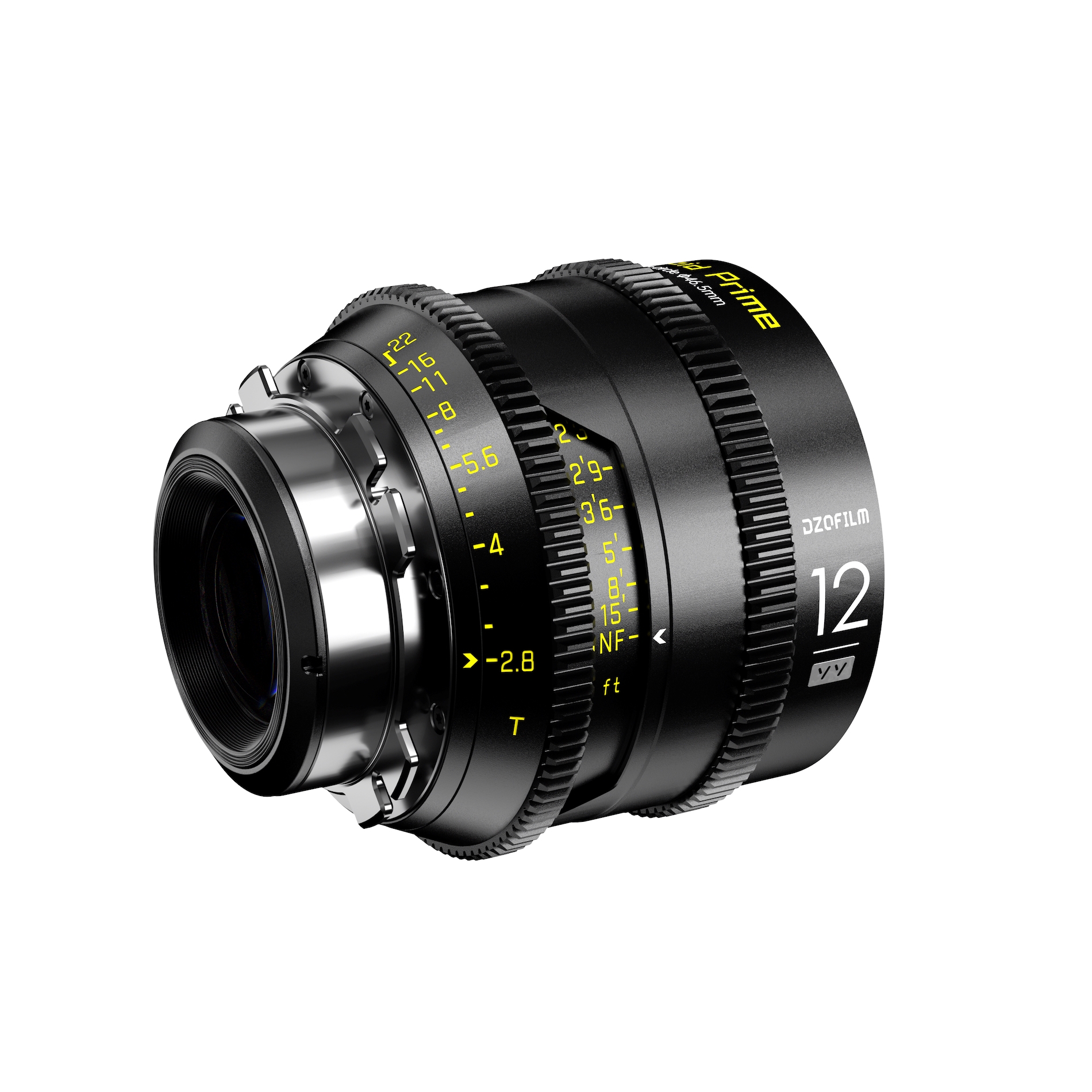 The Vespid 12mm lists for $1,799. The complete set of 10 lenses lists for $13,199.
Follow DZOFilm on Facebook.
Follow American Cinematographer on Facebook, Twitter and Instagram.